Vietnam Weather in November
In November, the North and the South of Vietnam are enjoying some of the best conditions of the year when the dry, cooler weather has returned which makes November one of the best months to visit. While Central Vietnam is at its peak of wetness, it is a different story in the mountains of North, Central Highlands and the far South. Good weather, blue skies and sunshine ensure a great condition for beach holidays or adventure activities to these regions.
Please find more necessary information about weather of Vietnam and things to do in November and be ready for your coming trips ahead.
Climate by Region in November.
1.1 Northern Vietnam

Popular destinations: Hanoi, Halong Bay, Cat Ba, Sapa, Ha Giang, Mu Cang Chai, Ninh Binh, Mai Chau, etc.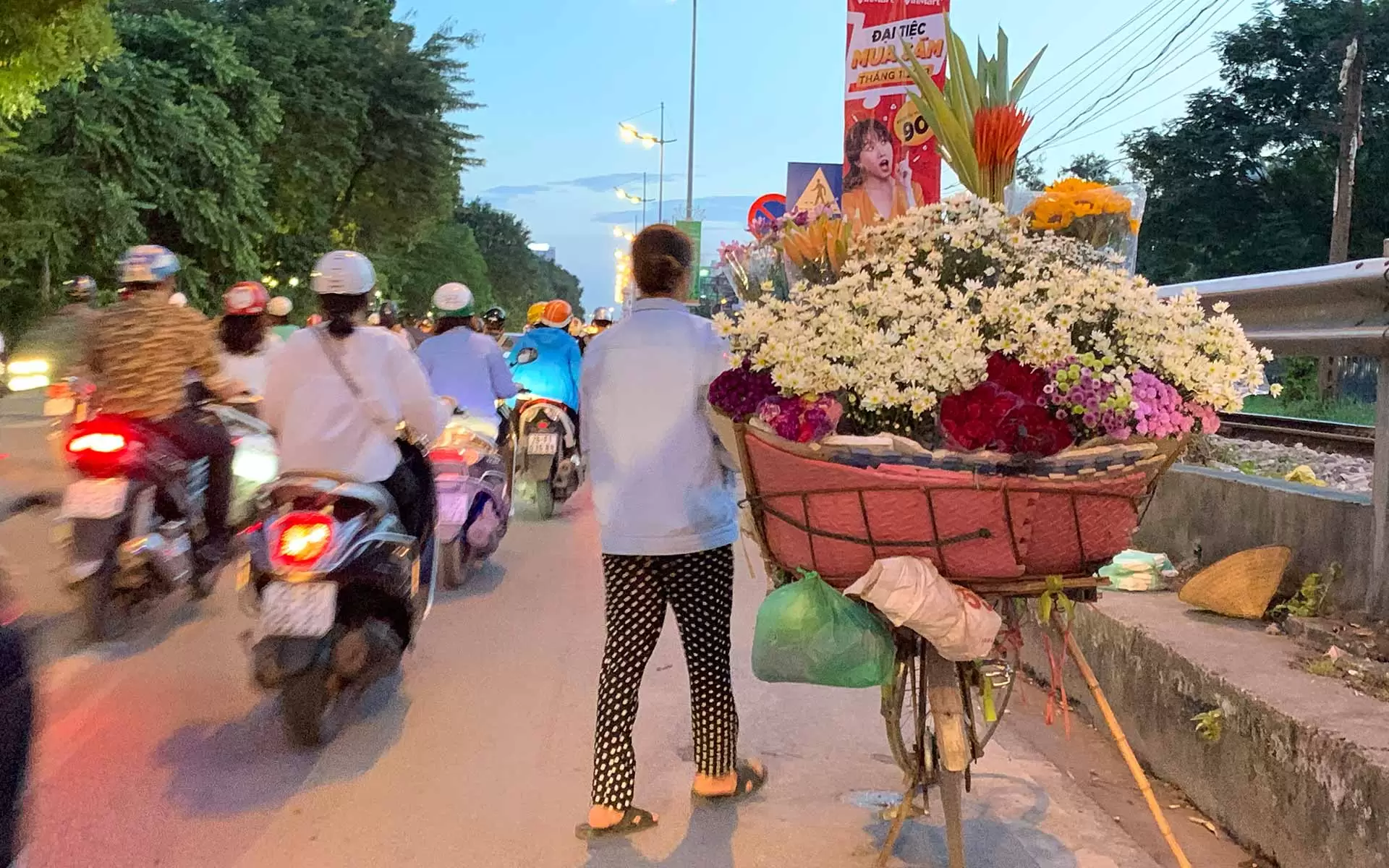 Hot and humid summer left behind. Northern provinces and cities are at one of their best conditions in November when the weather is most comfortable in a moderate temperature with infrequent and light rain. The average temperature in the region reaches around 24°C with the less rainfall of 57mm over 8 days. In the far North including Sapa and Ha Giang, the weather is dry and clear, promising the good opportunities for hiking as well as adventure tours.
1.2 Central Vietnam

Popular destinations: Hoian, Danang, Hue, Nha Trang, Quy Nhon, Dalat, etc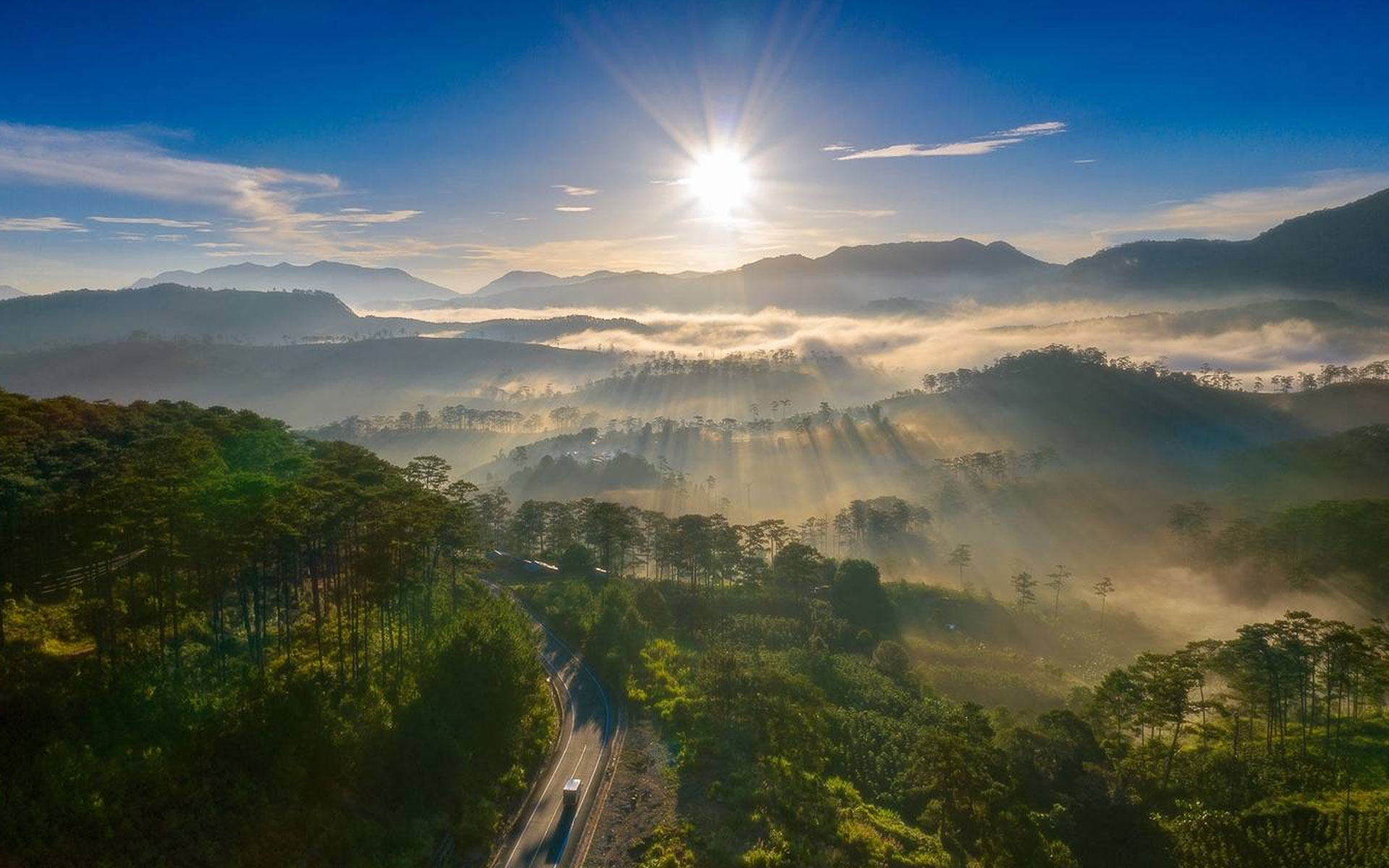 Being one of the most rainny months in Central Vietnam, November possesses many rainfall (over 200mm on average) and heavy storms sometimes which is the risk of major floods in rivers, streams, flash floods and landslides, especially in mountainous areas with steep terrain and inundated areas. The temperatures are different among the regions via Hai Van Pass at average temperature of 23°C – 25°C. Nha Trang and several coastal cities in further south also get plenty of rain while good signs for Dalat and Central Highlands with clear skies and less rain.
1.3 Southern Vietnam

Popular destinations: Ho Chi Minh City, Phan Thiet & Mui Ne, Mekong Delta, Long Hai & Ho Tram, Con Dao & Phu Quoc, etc.
November brings some of the best weather of the year to the South thanks to clear skies and a drop in rainfall and humidity. The region gradually welcomes back the summer in its glory with the temperature at 27oC on average. This month also spells the beach vacations within easy reach of Ho Chi Minh City or further south. Cool weather at night is the ideal condition for every visitor to immerse in the stunning beauty.
Travel Guide for November.
High season returns in November, especially in mountain regions and coastal cities.
This is also one of best months to experience a cruise in UNESCO Heritage Site – Halong bay under deep blue skies although more crowds are expected.
The dry and clear weather in far North Vietnam (Moc Chau, Mu Cang Chai, Sapa, Ha Giang, etc) is promising some of best trekking and adventurous conditions of the year. The spectacular scene of the flowers blooming, the rice terrace blending (though not the best season) and the vagueness of clouds and fog when standing on the hills of these mountainous area is awaiting for your presence.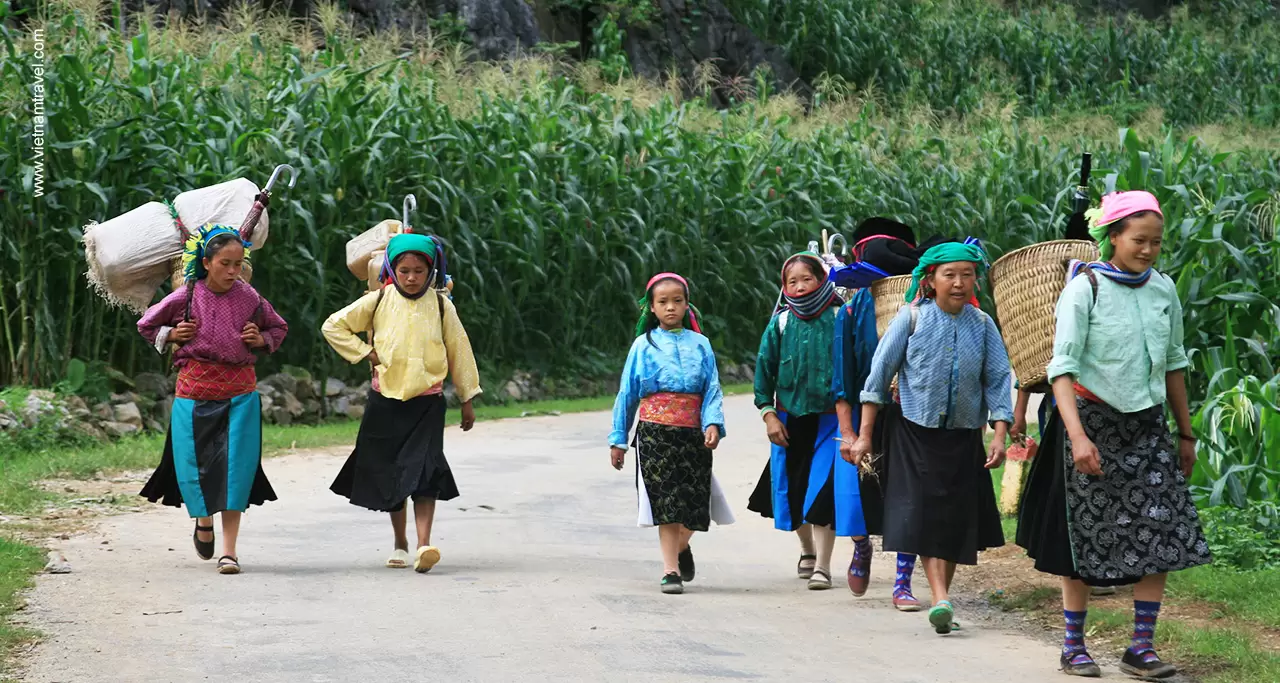 With cooler weather, visiting Hanoi – Vietnam's capital will be great to feel its beauty and better understand its cultural, historical values.
Although Central Vietnam is not highly recommended to visit in this month due to the wetness, there are still alternatives of destinations for outdoor activities if this region is still in your plan on rainy days such as visiting classical buildings or religious temples and pagodas.
However, the Central Highlands is now cool and mostly dry, so it will be perfect for adventure activities.
In November, South Vietnam is likely suitable for most of all kinds of tourist activities, especially in coastal cities. Trips to Mekong Delta in mild weather, peaceful landscapes, fresh tropical fruits and bustling floating markets will make you unforgettable.
The southern beaches of Phu Quoc, Con Dao, Phan Thiet /  Mui Ne, Ho Tram / Long Hai now return to their best for sea lovers with warm and dry weather as well as calm waves and cool water.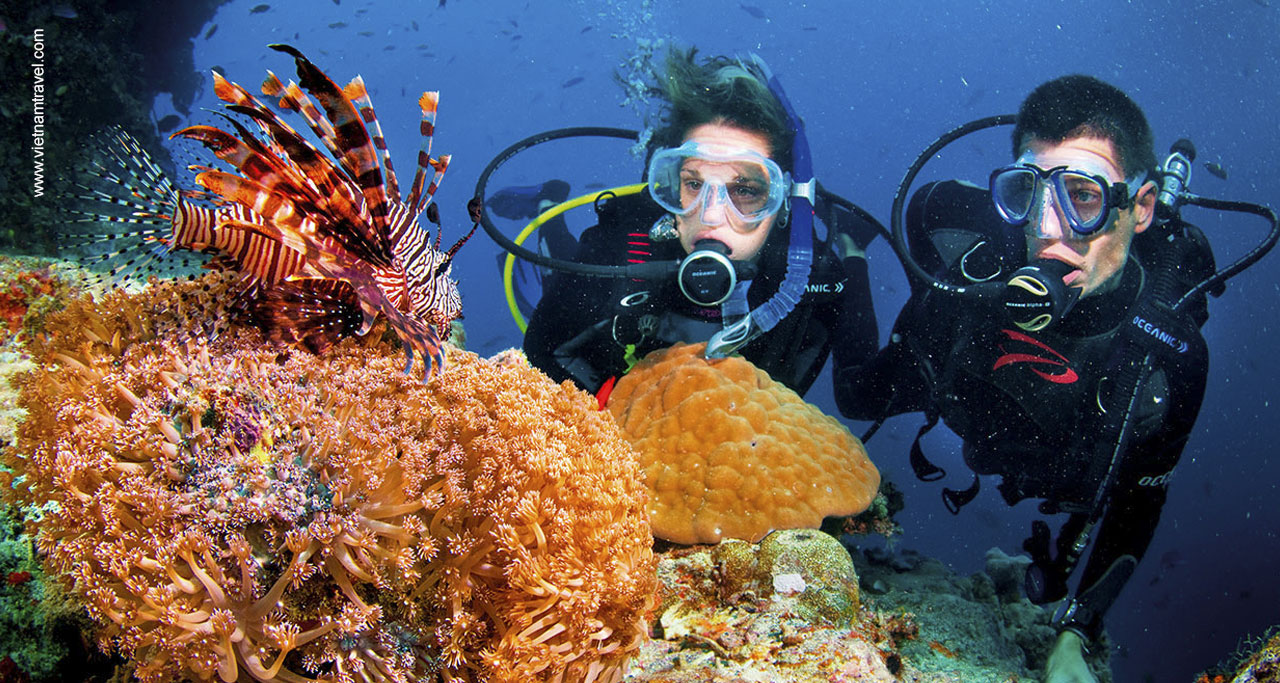 Bring warm clothes and good trekking shoes with you if you head to mountainous areas because the temperature can be low, especially towards end of month. Raingear is a must for your plan in Central Vietnam, and summer things (light clothes, swimsuits, hats, sunglasses, sunscreen, etc) are more than suitable for the Southern part. As the mixed weather throughout the country, you should check the weather carefully before going.
November expects some crowding at the most popular tourist sites due to the return of winter high season when a large number of international visitors arrive. It is better that you book your accommodations early in Hanoi, Ho Chi Minh City, and beach destinations.
November Events.
3.1 Vietnamese Teacher's Day (20 Nov, nationwide)

This is a very meaningful and noble day in Vietnam for its country education sector, honoring every individual who has contributed to the development of the sector as well as their achievements to grow their students – the new future.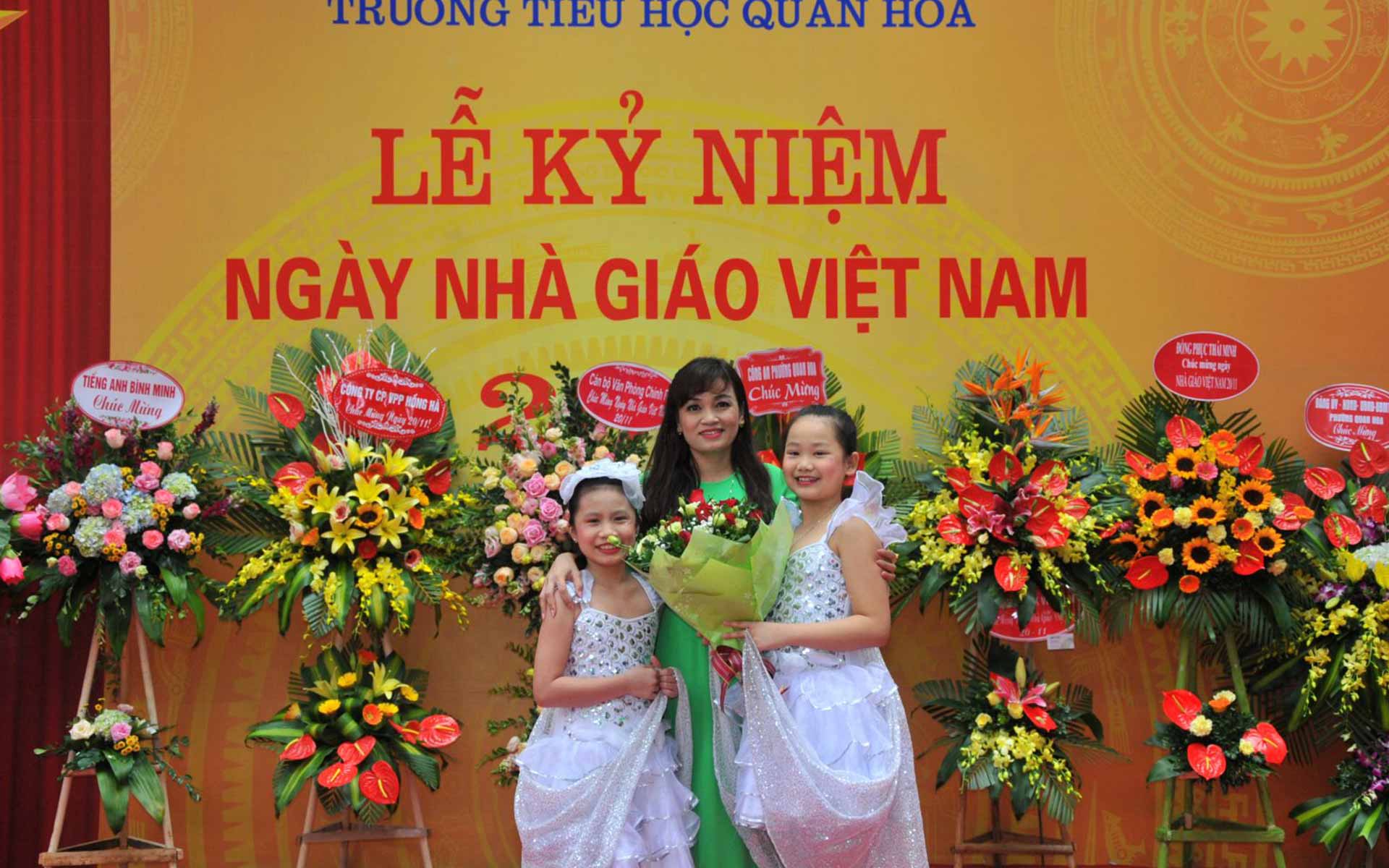 Starting on November 20th 1982 when the first nationwide celebration was held, students from all around the country will show their respects to their mentors on this day by either giving gifts or visiting them at schools or at home. Many parents and the government also take time and efforts to honor and celebrate everyone in the education field. This celebration day isn't solely limited in words but also in mass media and all sorts of real life means.
3.2 Ooc Om Boc Festival (Tra Vinh, Soc Trang).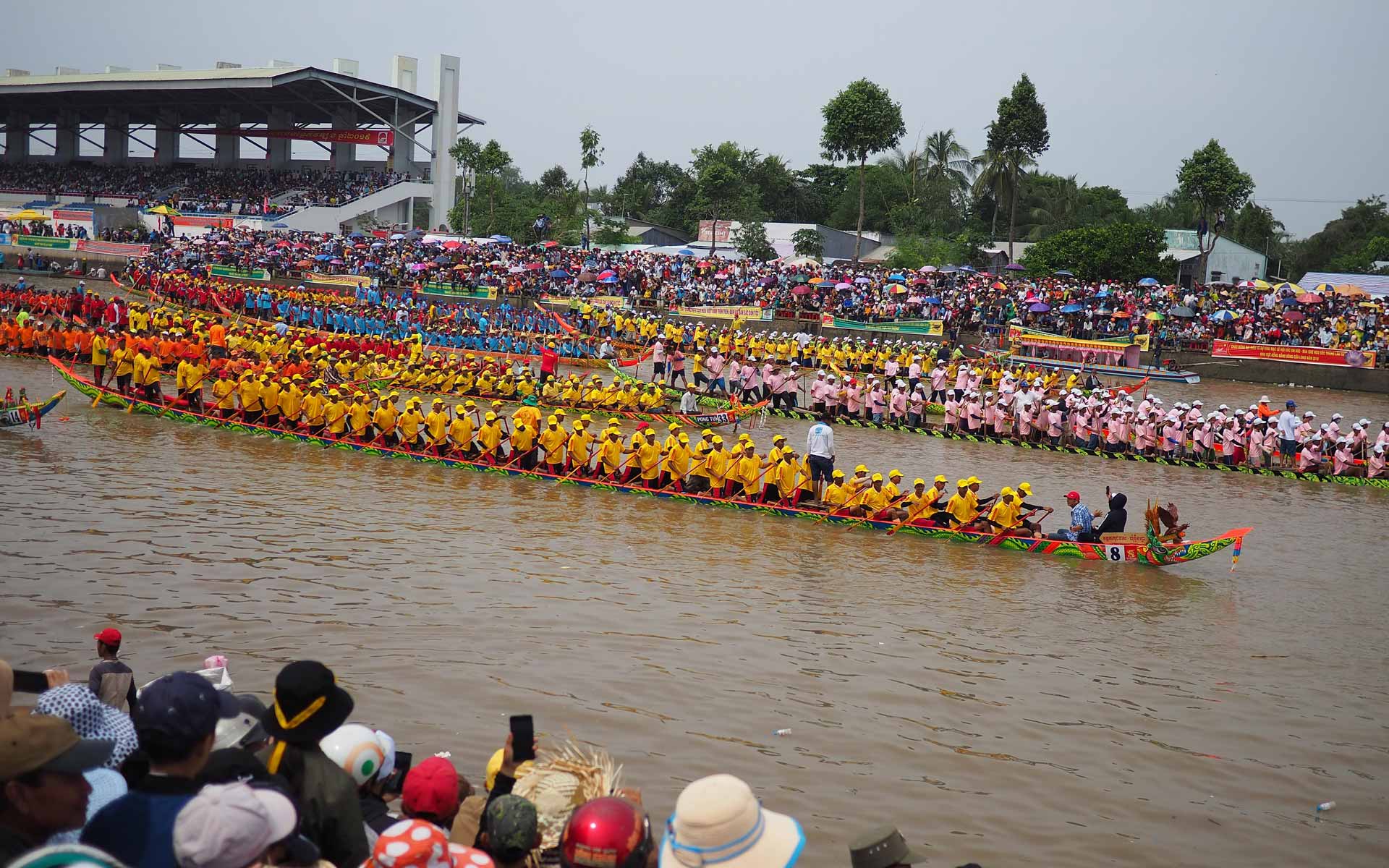 Ooc Om Boc (or Ok Om Bok) is annually held in the 10th full moon in lunar calendar (October-November, varying by year). This is one of the 3 biggest festivals among ethnic Khmer community, especially in Tra Vinh and Soc Trang province. Originally, the festival was about worshipping the moon, thanksgiving as well as praying for abundant harvest. Also, according to Khmer's custom, the tenth lunar month is considered the end of the year in Khmer's custom; hence, the festival's purpose is to celebrate for a year has passed. One of the highlights in this festival is colorful boat races.
3.3 New Rice Ceremony (Tay Nguyen).
When the crop ends, normally starts from the 10th day of the tenth lunar month, ethnic minorities in the Central Highlands will hold a new rice celebration to show gratitude to the God and pray for good crops next year. This becomes a long-standing custom on the Truong Son mountain range. Depending on the crop productivity, families and villages hold short or long-term festival which creates an opportunity for people to invite relatives, friends of neighboring villages.
Please check information about Vietnam weather in other months of year at here: