Guideline to get Vietnam E-visa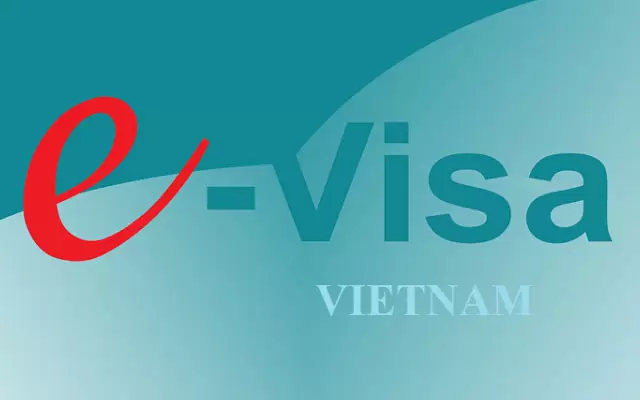 Vietnam E-visa is one of visa types issued to foreigners by Vietnamese Immigration Department visa electronic system. It is quite easy to obtain with some steps and people can do it personally at home. Just spend 15 minutes in front of your computer and you get the Vietnam E-visa application done. But before that, it is recommended to read the below article thoroughly to know step by step guide to get Vietnam E-visa.
1. All about Vietnam E-visa
– Vietnam E-visa is for single entry only and valid for 30 days, from the intended entry date indicated in the E-visa. It is not for those who want to stay longer or enter Vietnam more than once.
– E-visa holders can stay in Vietnam for a maximum of 30 consecutive days after the initial entry date.
– Once the first 30 days have passed, and renewal be needed it, e-Visa holders in Vietnam may be considered to grant new visa if being invited/guaranteed by authority/organization/individual in Vietnam in accordance with Law on foreigners' entry into, exit from, transit through, residence in Vietnam.
– A separate E-visa application must be submitted for minors who have their own passport. In case children under 14 years old include on their parent's passport Minors with their own passport must complete a full Vietnam E-visa application. Minors under 14 years old and explicitly listed on their parent's passport will have to be included on their parents E-visa application.
2. Required documents to get Vietnam Electronic visa
Before obtaining Vietnam E-visa, you should prepare following required documents:
– A valid passport with at least 6 month of validity remaining
– A portrait photo (4x6cm, white background, straight looking without glasses) in .jpg, .jpeg, .gif format
– A soft copy of your full passport data page including photo, personal information and ICAO lines
– A valid international credit or debit card
– An email address for support purposes.
3. Conditions for being granted E-visa
– Outside Vietnam foreigners
– Holding valid passport, more than 6 months valid from intended arrival date
– Not falling into the cases of suspension from entry prescribed in Article 21 of Law on foreigners' entry into, exit from, transit through, residence in Vietnam.
4. List of Countries that allowed Vietnam E-visa issuing
Vietnam E-visa is applicable for citizens from 80 countries. If you are in the below list, you can get E-visa. If you are not in this list, please refer to Vietnam visa on Arrival section
No.
ICAO
Nation
No.
ICAO
Nation
1
AND
Andorra
41
MKD
The former Yugoslav of Macedonia
2
ARG
Argentina
42
MLT
Malta
3
ARM
Armenia
43
MHL
Marshall Islands
4
AUS
Australia
44
MEX
Mexico
5
AUT
Austria
45
FSM
Federated States of Micronesia
6
AZE
Azerbaijan
46
MDA
Moldova
7
BLR
Belarus
47
MCO
Monaco
8
BEL
Belgium
48
MNG
Mongolia
9
BIH
Bosnia and Herzegovina
49
MNE
Montenegro
10
BRA
Brazil
50
MMR
Myanmar
11
BRN
Bruney
51
NRU
Nauru
12
BGR
Bulgaria
52
NLD
Netherland
13
CAN
Canada
53
NZL
New Zealand
14
CHL
Chile
54
NOR
Norway
15
CHN
China

– Including Hong Kong SAR and Macau SAR passport holders
– Not apply to Chinese e-passport holders

55
PLW
Palau
16
COL
Colombia
56
PAN
Panama
17
HRV
Croatia
57
PNG
Papua New Guinea
18
CUB
Cuba
58
PER
Peru
19
CYP
Cyprus
59
PHL
Philippines
20
CZE
Czech Republic
60
POL
Poland
21
DNK
Denmark
61
PRT
Portugal
22
EST
Estonia
62
QAT
Qatar
23
FJI
Fiji
63
ROU
Romania
24
FIN
Finland
64
RUS
Russia
25
FRA
France
65
WSM
Samoa
26
GEO
Georgia
66
SMR
San Marino
27
DEU
Germany
67
SRB
Serbia
28
GRC
Greece
68
SVK
Slovakia
29
HUN
Hungary
69
SVN
Slovenia
30
ISL
Iceland
70
SLB
Solomon Islands
31
IND
India
71
ESP
Spain
32
IRL
Ireland
72
SWE
Sweden
33
ITA
Italy
73
CHE
Switzerland
34
JPN
Japan
74
TLS
Timor Leste
35
KAZ
Kazakhstan
75
ARE
United Arab Emirates
36
KOR
Korea (South)
76
GBR
United Kingdom of Great Britain and Northern Ireland
37
LVA
Latvia
77
USA
United States of America
38
LIE
Liechtenstein
78
URY
Uruguay
39
LTU
Lithuania
79
VUT
Vanuatu
40
LUX
Luxembourg
80
VEN
Venezuela
Important Update in light of the current COVID-19 outbreak:
From March 22 until further notice, Vietnam has suspended entry into Vietnam to all foreigners, including people with a Vietnamese visa exemption certificate. Only Vietnamese nationals, foreigners on diplomatic or official business, and highly skilled workers are allowed to enter the country at this time. Anyone entering Vietnam must undergo medical checks and 14-day quarantine upon arrival.
5. Ports that allowed foreigners enter and exit Vietnam by E-visa
E-visa holders can enter and exit Vietnam through any checkpoint in 33 international checkpoints as below:
No.
Port Name
No.
Port Name
International Airport
Landport
1
Cat Bi Int Airport (Hai Phong)
18
Bo Y Landport
2
Cam Ranh Int Airport (Khanh Hoa)
19
Cha Lo Landport
3
Can Tho International Airport
20
Cau Treo Landport
4
Da Nang International Airport
21
Huu Nghi Landport
5
Noi Bai Int Airport (Ha Noi)
22
Ha Tien Landport
6
Phu Bai Int Airport
23
Lao Bao Landport
7
Phu Quoc International Airport
24
Lao Cai Landport
8
Tan Son Nhat Int Airport (Ho Chi

Minh City)

25
La Lay Landport
Seaport
26
Moc Bai Landport
9
Chan May Seaport
27
Mong Cai Landport
10
Da Nang Seaport
28
Nam Can Landport
11
Duong Dong Seaport
29
Na Meo Landport
12
Hon Gai Seaport
30
Song Tien Landport
13
Hai Phong Seaport
31
Tinh Bien Landport
14
Nha Trang Seaport
32
Tay Trang Landport
15
Quy Nhon Seaport
33
Xa Mat Landport
16
Ho Chi Minh City Seaport
17
Vung Tau Seaport
6. Step by step guide to get Vietnam E-visa
It is quite easy to get Vietnam E-visa via electronic system as long as you are eligible to obtain Vietnam E-visa based on mentioned conditions.
Step 1: Open Official Vietnam Evisa Application Website.
Visit this link: https://evisa.xuatnhapcanh.gov.vn/en_US/web/guest/khai-thi-thuc-dien-tu/cap-thi-thuc-dien-tu
This is for outside Vietnam foreigners personally applying for E-visa. The page appears with 3 steps for your Vietnam E-visa Application. Just confirm at the bottom and click Next.
Note: there are many agents providing E-visa services but you should do it by your own to ensure personal information and avoid any additional service fee.
Step 2: Fulfill required information
– Upload your portrait photograph and your full passport data page image that you have already prepared. Make sure all photos are clear enough to see.
– Supply personal information according to the instructions:
+ Basic Info: Full name, date of birth, current nationality, nationality at birth, sex;
+ Other Info: Religion, occupation, permanent residential address, phone number, email address;
+ Passport Info: Passport number, type of passport, expiry date*;
+ Travel Info: Intended date of entry to Vietnam, number of days you plan to stay in Vietnam (up to 30), purpose of entry, intended temporary residential address in Vietnam, E-visa validity dates* (by default, 30 days from your entry date), entry and exit checkpoints.
– Click the checkbox "I assure that I have truthfully declared all relevant details" and enter Captcha.
– Finally click on "Review Your Application" button to recheck all details. If you need to make changes, click "Back".
Note: At this time, a Registration Code is created and it is unchanged when you go back and edit your application. Registration code must be saved in order to check and print E-visa.
Step 3: Submit and make payment
– A summary of your order will be appeared then click "I agree" and "Pay E-visa fee" to continue the payment.
– Choose 1 of the 4 payment methods listed on Payment Gate page. You can use credit cards or debit cards.
– Provide the required information and click "Pay" to complete the procedure.
– The current E-visa fee is 25 USD per person and there will be another 1 USD for processing fee. Please note that the fee will not be refunded in case the applicant is refused to grant E-visa.
Step 4: Confirmation of Successful E-visa Application
If the payment is successful, you will be redirected to a confirmation page. You will need to wait 3 full working days for your visa to be released. It sometimes takes longer due to the large number of applicants or public holidays.
Step 5: Track your Vietnam E-visa status: Check the result
You can check the result of your E-visa at E-visa search menu. You need to provide required information including your registration code, registered email and date of birth.
Note: No email will be sent regarding E-visa result.
Step 6: Print your Vietnam E-visa
After being approved for E-visa, the application status is "Granted Visa" with a link to download. You should print 2 copies of Vietnam E-visa for safety when traveling. In case your visa is still unavailable after 3 working days, or you need urgent support, please contact Vietnam's e-Visa Support at this page.
Notes:
– E-visa holders in Vietnam may be considered to grant new visa if being invited/ guaranteed by authority/ organization/ individual in Vietnam in accordance with Law on foreigners' entry into, exit from, transit through, residence in Vietnam.
– Foreigners who entry Vietnam must comply with Vietnamese law.
– Inviting /guaranteeing foreigners in accordance with Section 1, Article 16, Law on foreigners' entry into, exit from, transit through, residence in Vietnam; can be applied through electronic system (click here).