Sapa in Green Season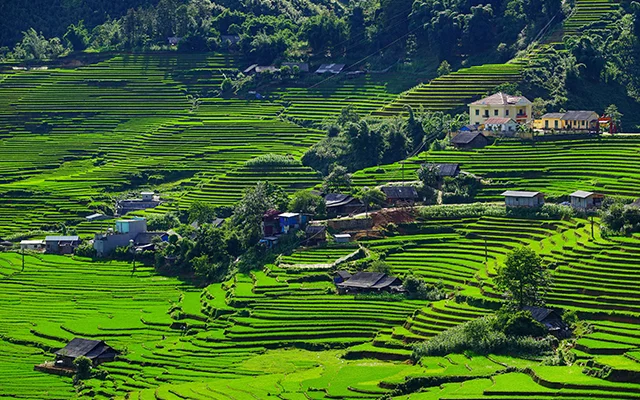 From April to May, the Sapa rice fields are in "water". It is the time when the inhabitants begin the transplanting work on the terraced rice fields. So you can witness incredible scenes of local life of the five minority groups. Early June to July is time to see the rice terraces green and forest surrounding.
Let's enjoy some amazing photos of Sapa taken in Summer!
Muong Hoa Valley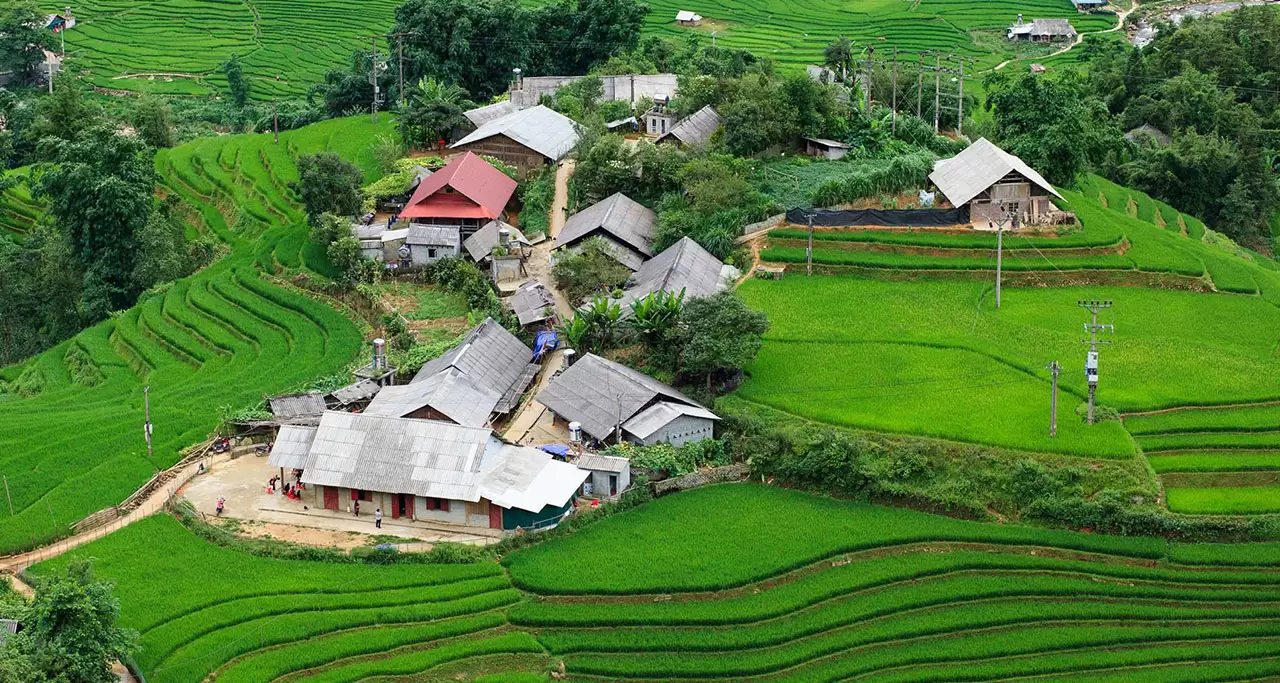 Muong Hoa Valley is considered as a paradise of "flowers, fog and sunshine", which makes you feel like you are standing in the heaven. Along the winding road to the valley, visitors have chance to admire the green pine forest, plum blossom forest, rolling hills and mountains and peaceful stilt houses hidden in the mist with colorful flowers blooming under the sun. That is why Muong Hoa Valley is one of the most appealing attractions in Sapa alluring a large number of both domestic and foreign tourists. When coming here, don't forget to bring your camera to film and take beautiful photos.
Cat Cat Village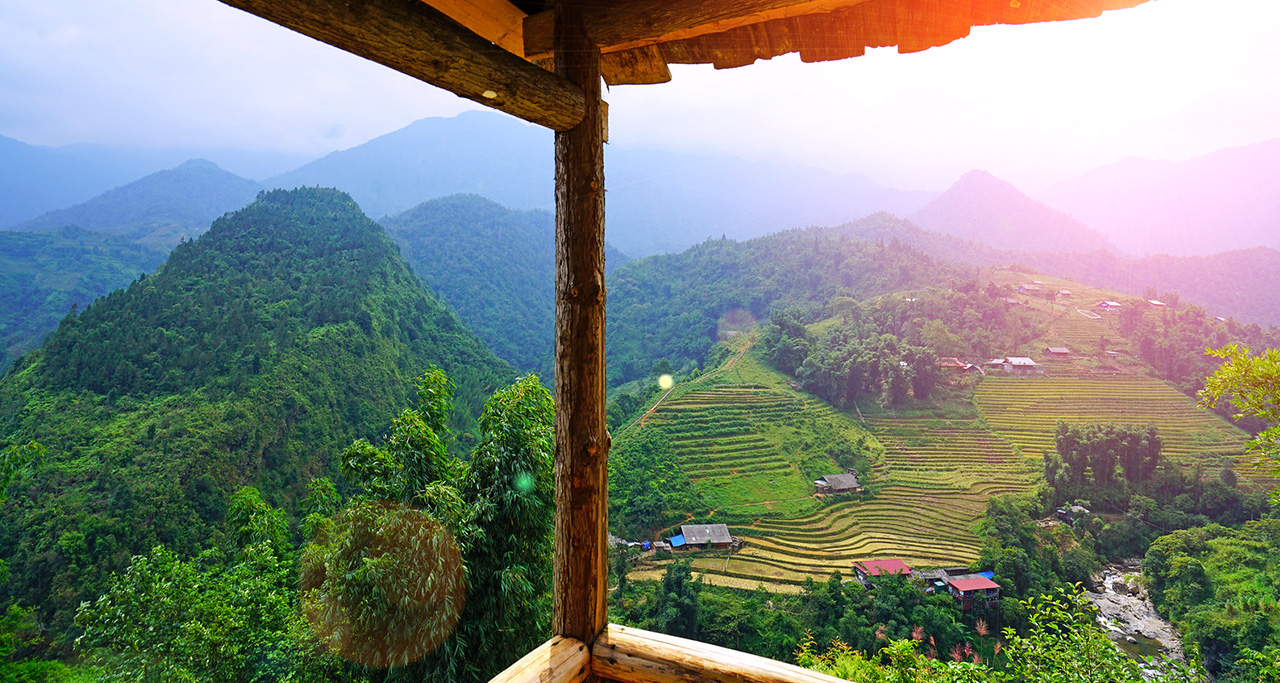 Nestled at the foot of Hoang Lien Son Mountain, Cat Cat Village attracts tourists in summer with the green terraced rice fields, Cat Cat Waterfall and stunning surrounding mountain views. This village is also famous for brocade embroidery, a traditional handicraft of H'mong ethnic group. You can easily catch the image of H'Mong girls in colorful dresses picking vegetables with their woven baskets on their backs. Tourists can also rent traditional costumes of ethnic minority groups for photos or try your hand at weaving some traditional local crafts and making unique jewelry products.
Read more: Rice Terraces in Sapa & Photo Tour
Fansipan peak & Sacred site
Located 9km southwest of Sapa, Fansipan is the highest mountain in Vietnam with a height of 3,143m. Here, you can admire the panoramic picture of the majestic natural scenery of Northwest Vietnam. Besides, you can visit Fansipan Legend – a premium compound of cultural tourist attractions, cable car service, amusement park and hotels.
From Sapa town, you can take a Muong Hoa funicular ride to Fansipan station in order to catch a cable car to Fansipan Mount. Passing through the Hoang Lien Son mountain range, admiring spectacular beauty from the middle of the sky, conquering the legendary Indochinese roof and worshiping the spiritual cultural complex on the Fansipan peak area are the best lively experiences you may never forget.