Sapa Attractions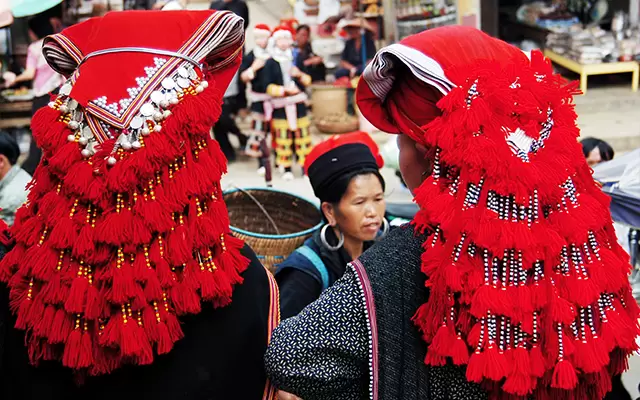 Sapa is one of the top attractions in Northern Vietnam. This charming town was built as a hill station by the French in 1920. Its original name was "Sa Pả" in H'mong language, meaning "Land". When French came, they wrote "Chapa" because "S" is pronounced almost as same as "Ch" in French, "Sh" in English.
Located approximately 1500 meters above the sea, Sapa carries moderate and rainy weather in the summer, while being cold and occasionally snowy during the winter. Surrounded by dramatic gorges and stepped rice terraces, the landscapes around Sapa are some of northern Vietnam's most striking. Once you've stepped out into the lush fields, you'll understand the Sapa area's real charm.
Sapa is home of more than a dozen hill tribes people, making it the most culturally diverse area in the country. There are five main groups living throughout the valleys of Sapa: Hmong, Yao, Zay, Tay and Xa Pho people. Surrounded by mountains and valleys; Sapa is a popular trekking base in Vietnam with spectacular landscapes.
Travel consultants at Vietnam Travel can design a day tour or a couple days packages for you and your family. Below are the top 15 attractions you should visit in Sapa.
1. Muong Hoa Valley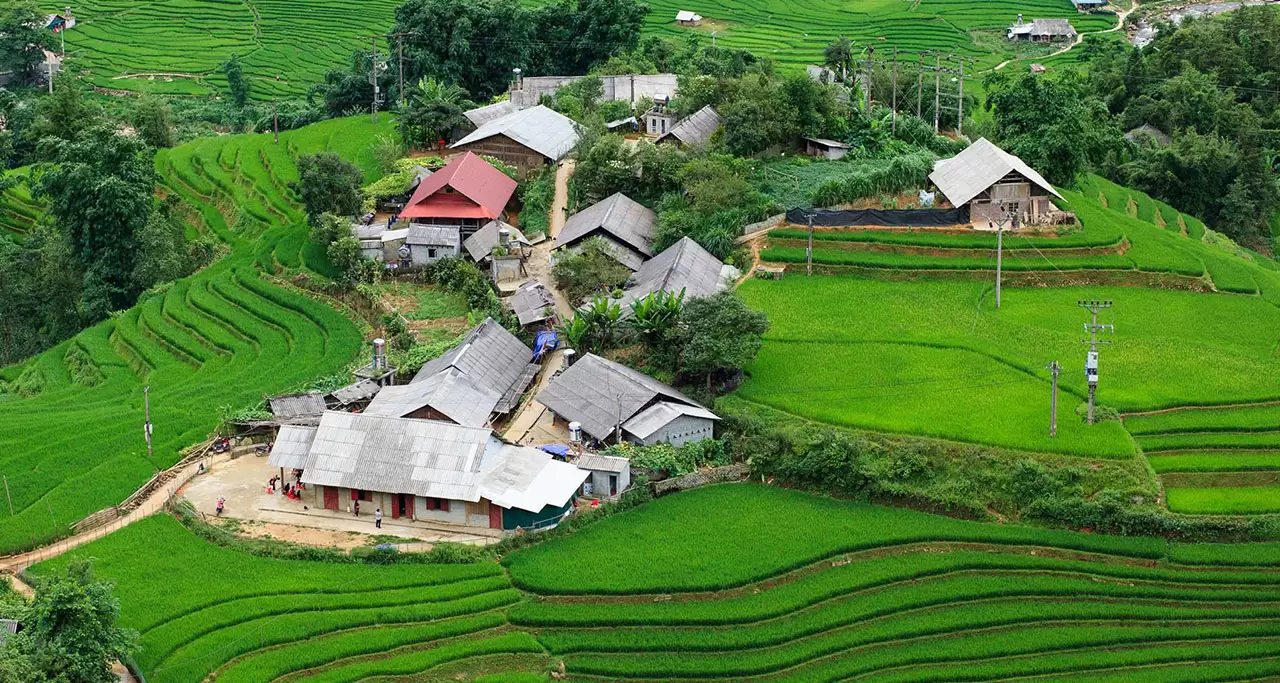 Located just over 6 miles (10 kilometers) from Sapa, the emerald green Muong Hoa Valley (Thung Lũng Mường Hoa) features some of the most breathtakingly picturesque landscapes in Vietnam. This valley is home to many ethnic groups such as H'Mong, Ta Van, Tay…with Muong Hoa stream stretching 15 km, passing through the towns of Lao Chai, Ta Van, Hau Thao and ends at Ban Ho. Muong Hoa valley is one of the biggest rice-growing areas in the region. The rolling emerald hills, epic views and fascinating traditional villages are just part of what greets travelers who opt to trek here.
2. Fansipan Mount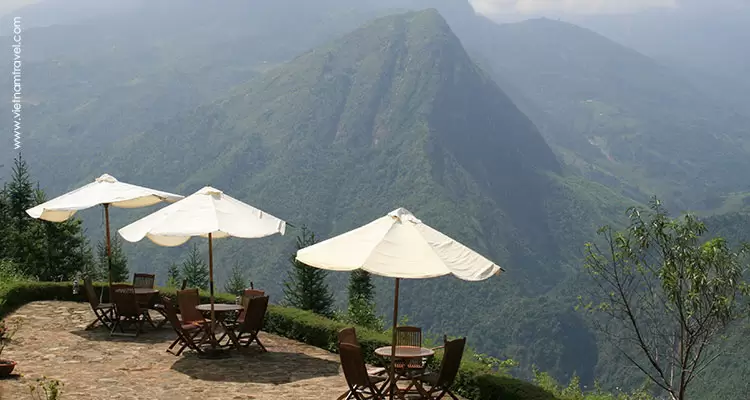 With a height of 3,143m, Fansipan is the highest mountain in the Indochinese Peninsula (including Vietnam, Laos, and Cambodia), so it has its nickname "the Roof of Indochina". Mount Fansipan is part of the Hoang Lien Son Mountain range and it watches over the terraced rice fields and ethnic villages.
Related post:
To conquer the Fansipan peak is a target of many trekking lovers. There are several options for all types of travelers that allow you to see the beautiful summit of Mount Fansipan. It depends on your desired level of adventure, fitness, and time frame. Treks range from one to four days. If you want to complete the trek in one day, you should be ready to go early with your things ready and you should be in good health.
If you don't like hiking, there is always the cable car option. To some of you, this Fansipan Legend Cable Car may also seem like an adventure since it spans 6,292.5 meters, making it the longest three-rope and non-stop cable car out there. Not only that, it also holds the record for highest elevation gain with 1,410 meters for three-rope cable cars. It sweeps through clouds with views over Muong Hoa Valley, and through the magnificent peaks of Hoang Lien Son Range.
WORKING HOURS
Start: 7:30 A.M – End: 17:30
PRICE
Adult and child (taller than 1.3m): 35 USD/ person
Child: 20 USD/ person.
3. Ta Phin Village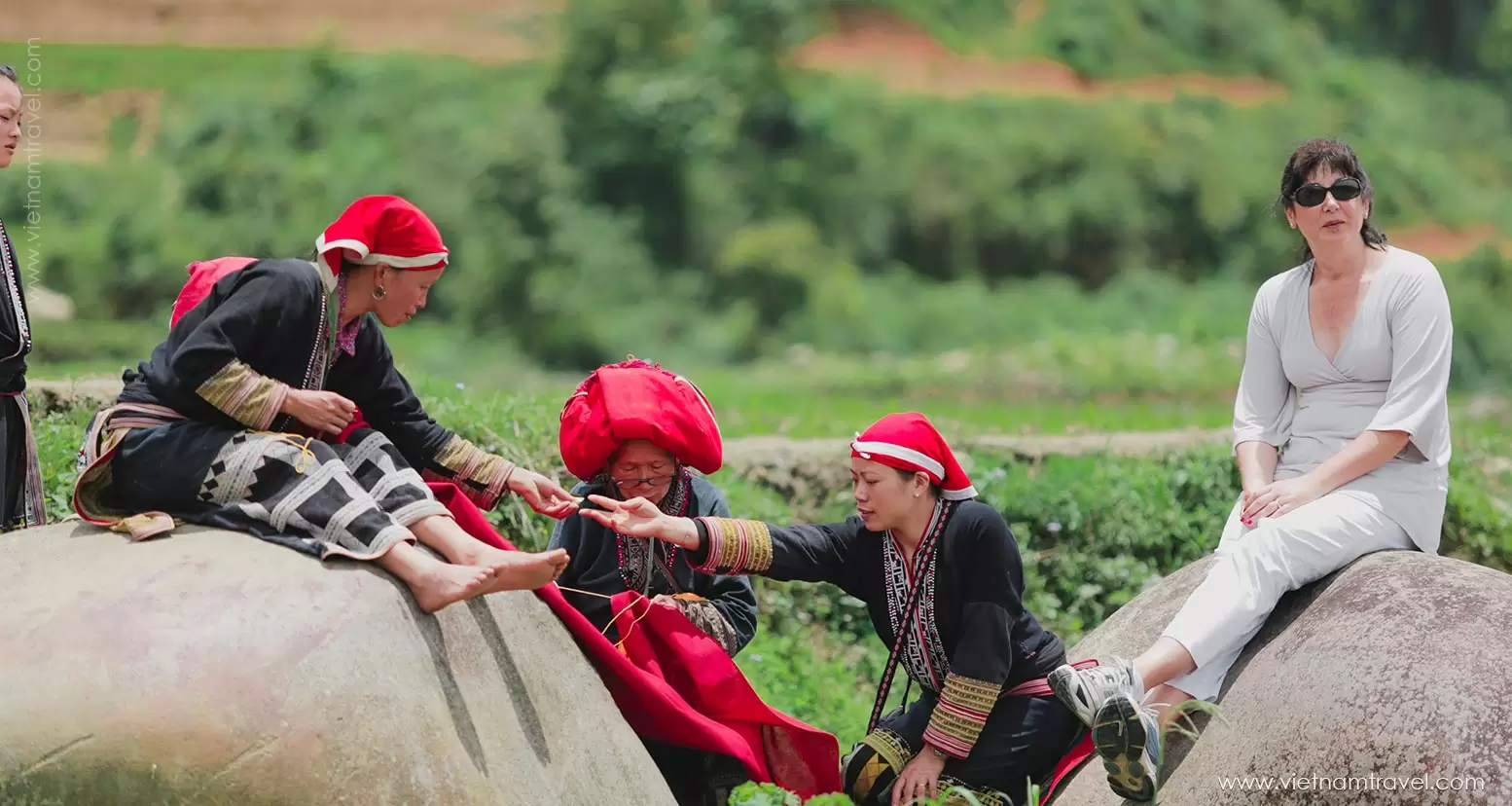 Ta Phin is a small village located 15 km from Sapa town. Mainly populated by the Red Dao ethnic group and the Hmong ethnic group which still retains traditional customs and lifestyles of ethnic minority people.
Red Dao people living there still keep strong customs: arranged weddings where the price of the bride can still reach a decent amount of old Indochina silver piasters; the use of roots and plants to dye silk threads in bright yellow or dark orange; harvesting medicinal plants in the jungle in order to make their traditional herbal bath. The most distinguishing feature of the Red Dao is their large red headdress worn by the woman (younger girls wear a smaller version).
Hmong people usually live in smaller houses and grow hemp and indigo plants. They turn these plants into stunning pieces of clothing and souvenirs for the village visitors.
Ta Phin is a great place for trekking. Travel to Ta Phin, you will meet locals working on the rice field, see traditional house, visit caves and enjoy traditional medicine bath.
Entrance fee:
– 40,000VNĐ/adult
– 20,000VNĐ/child from 1,4m
– Child under 1,4m: Free
4. Lao Chai Village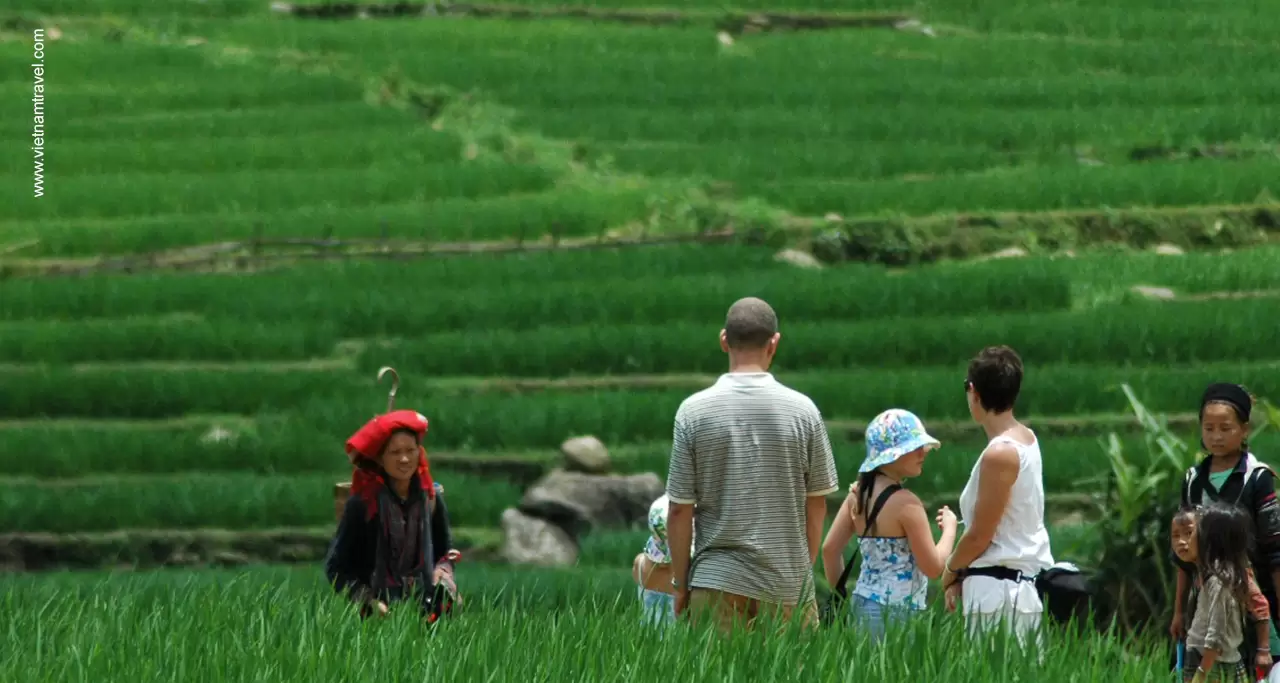 Located 6km from Sapa town, Lao Chai is home to Black H'mong people. It is also the beginning of Muong Hoa valley. This village is covered with large terraces so you can go trekking through terrace fields and streams, enjoy fresh air and know more about the culture of the Black Hmong ethnic.
Not only enjoying the beauty of terraced fields, visitors to Lao Chai village also have the opportunity to explore the daily life of the ethnic people in the village. Although there have been some more modern items, the people here still keep their traditional farming lifestyles. They still raise pigs, plant cotton, weave brocade, and cultivate rice on terraced fields like previous generations.
Entering the houses of H'mong people here, you can see their living space is decorated with brocades on the door, on the table and on the floor. Some houses still have old horns, or wooden bells for buffalo neck … Almost their living space has not changed after decades of living here.
In particular, visitors to Lao Chai village can also enjoy special dishes made from the materials they grow. Imagine in the chilly space of the Sapa mountains, it is great to enjoy some smoke buffalo meat with corn wine.
Entrance fee: (to Y Linh Ho, Lao Chai & Ta Van)
– 75,000VNĐ/person
5. Ta Van Village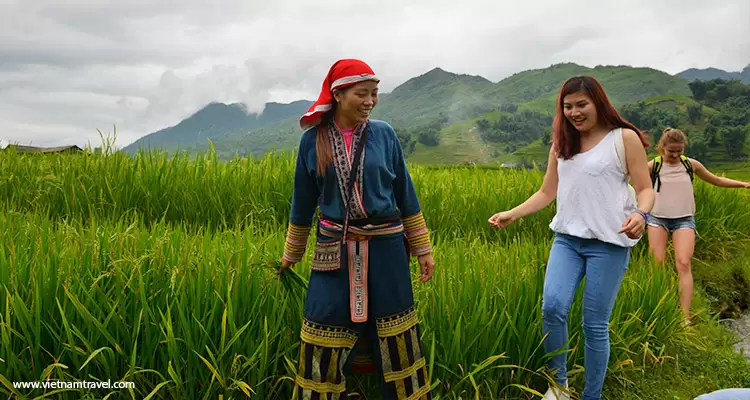 Next to Lao Chai Village is Ta Van Village. Ta Van village is home to the Giay people, one of Sapa's ethnic minorities. Located close to Sapa town (about 12km) and surrounded by beautiful scenery, Ta Van village makes it the perfect trekking destination. The pace is slow here, food is delicious, locals are curious and friendly, and homestay options plentiful.
There are a couple of routes you can take through the woods and rice fields. Most of them are straight forward loops around Ta Van village but the paths can get muddy and slippery during the wet season. Before you go, pack some snacks and plenty of water, there aren't any shops along the way until you cross the suspension bridge back into the village. Also, wear good walking boots, grab a pair of bamboo sticks to help you trek through the sloping bits of the hike and pack a waterproof jacket. The mist and rain, especially during the wet season, will be your constant companions alongside the curious locals.
The major work of the Giay is growing rice. Besides, they also produce instruments and engraved silver. They live in both stilted houses and common houses with a solemn central part which is served as a place for ancestor altar and guest reception. Costumes of the Giay are simple: women with short dress, wearing cloth bag with embroidered flowers; man also wears pants and shirt. Coming here, visitors can enjoy some special dishes of ethnic Giay such as: roast fish of Muong Hum, horse meat of Muong Khuong, sticky rice of Van Ban… and enjoy festivals, folk games of the Giay: Nao Cong, Roong Pooc…
Staying with the local families will be one of the most unique experiences in Ta Van Village. The tribal communities in the village are friendly and accommodating and they cook up some delicious food!
Entrance fee: (to Y Linh Ho, Lao Chai & Ta Van)
– 75,000VNĐ/person
6. Y Linh Ho Village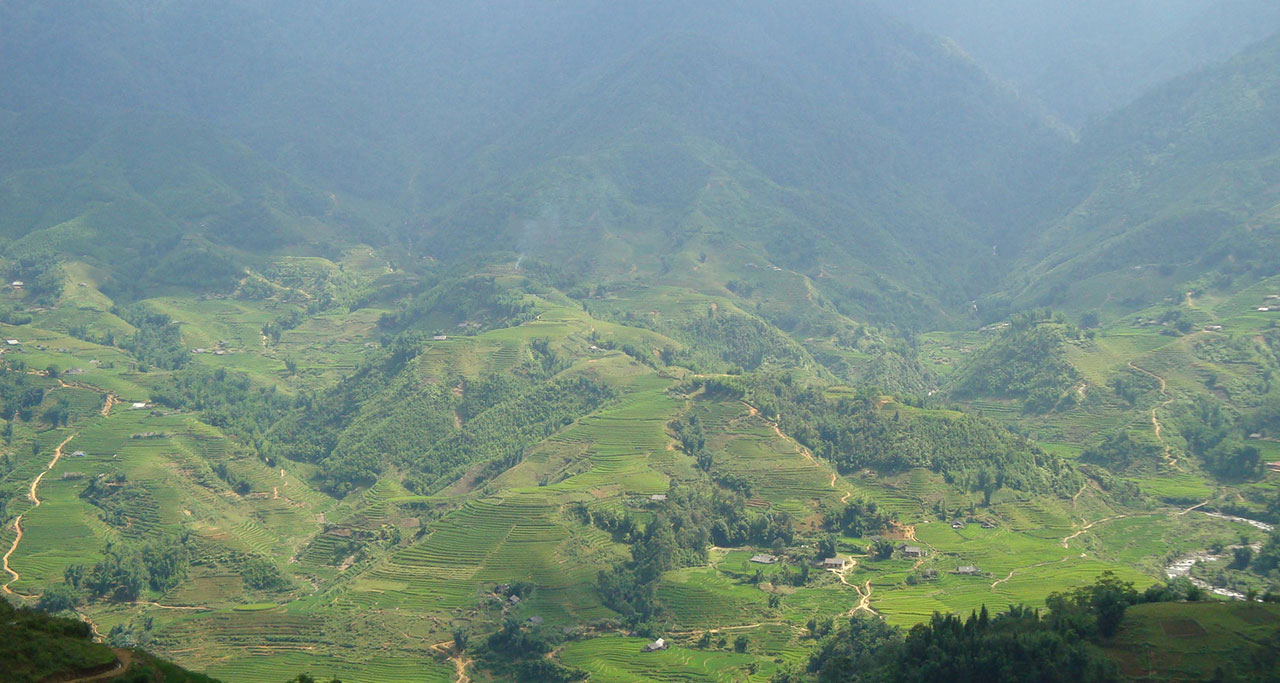 This beautiful village is located right by the Muong Hoa River about 7 km southwest of Sapa town. It is one of the most visited destinations among tourists and well known for homestay accommodations. Y Linh Ho village is mostly inhabited by Black H'mong hill tribes and they live in their wooden and bamboo houses.
Y Linh Ho is a small commune composed by a dozens of small hamlets scattering on the very tough mountain terrain with high and steep mountains. According to the elders in the village, the name of Y Linh Ho was named under the name of Mr. Ly Linh Ho – the first man who set up the village. It is said that several Dao people led by Mr. Ly Linh Ho reclaimed the area surrounding Y Linh Ho Village. After a long time of living and building, a new village of Dao people was formed and called Y Linh Ho.
After a period of time, the Dao people in Y Linh Ho started to migrate and the Mong people arrived in the village but the name of Y Linh Ho was still the name of the village to commemorate the person who built the village today.
The location of Y Linh Ho Village is far from the main road. Therefore, you need to pass a quite long, far and winding road to reach it. However, thanks to the isolated location, the village is rather tranquil and peaceful.
The most popular trekking tour is a tour that combines 3 villages: Y Linh Ho, Lao Chai and Ta Van. Please contact our travel consultant at Vietnam Travel to have a better advice.
Entrance fee: (to Y Linh Ho, Lao Chai & Ta Van)
– 75,000VNĐ/person
7. Cat Cat Village
Cat Cat village lies at the bottom of the Muong Hoa Valley where H'mong people live. This village was formed in the 19th century, after various ethnic H'Mong and Dzao families came together to settle here. They started cultivating rice and corn in the region, as well as weaving fabric and creating handicrafts.
Cat Cat Village is famous for its breathtaking scenery, waterfalls, water mills, and rice terraces in the surrounding areas. Located only 3 km away from Sapa, Cat Cat village is a perfect stop on your trekking route through Sapa as it offers breathtaking views: rice terraces, waterfalls, water mills, and streams.
Traditional houses of H'Mong people in Cat Cat have three rooms with three doors and covered with Po mu wood roof. In the house there are three columns that stand in round or square stones. The walls are made from sawn timber. The main door is always closed and only opens for important events.
Trekking through this village, you will see women stitching colorful pieces of brocade while children play around with pets or even livestock that are temporary pets. They collect hemp, cotton, and linen from the forest to use as material for clothes, and the silk from silkworms is used for embroidery. The colors are also made naturally—yellow from turmeric, black from a local leaf, red and brown from the rind of local leaves, and blue from indigo leaves. Cat Cat is known for its indigo dyeing technique that you can experience when you are here. Many people here are also skilled at creating gold and silver jewelry.
To have an overall experience about Cat Cat and to avoid touristic places, contact Vietnam Travel to book a tour with a local guide.
Entrance fee:
– 70,000VNĐ/adult
– 30,000VNĐ/child
8. Sin Chai Village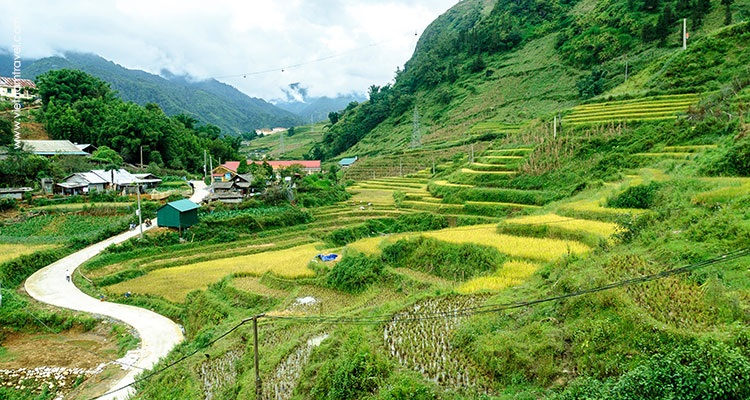 About 5km from Sapa, Sin Chai Village is known to be magically unspoiled and less touristy than other villages in Sapa town. Like the other villages mentioned above, Sin Chai is surrounded by a spectacular natural scenery with fantastic mountain views that could even make hardest hearts melt away. The terraced rice fields are immaculate and offer some amazing Instagram shots. Scattered throughout this breathtaking scene are lovely wooden houses of the locals, the architecture makes it easier to cultivate and take care of the farming.
Sin Chai village also has a unique feature. Visit during March, April, September, or October, and you can have one of the most unique experiences when traveling to this region of Vietnam. Because of its suitable weather condition, March and April are when farmers in Sin Chai start planting their field crops. You'll admire marvelous rice terraces perfectly layered and completely soaked in water. With a little sunshine, it will burst even more beautifully in mirror-like and sparkling fields. These crops will be ready to harvest in September and October, which then turn into magnificent golden fields across the mountain range. Take as much time as you need to immerse in the scenes and enjoy this village to the fullest.
Sin Chai is a village of the Red Dao ethnic people, whose women wear beautifully embroidered clothes with distinctive silver jewelry and an enormous red turban.
Entrance fee:
– 40,000VNĐ/adult
– 20,000VNĐ/child
9. Ban Ho Village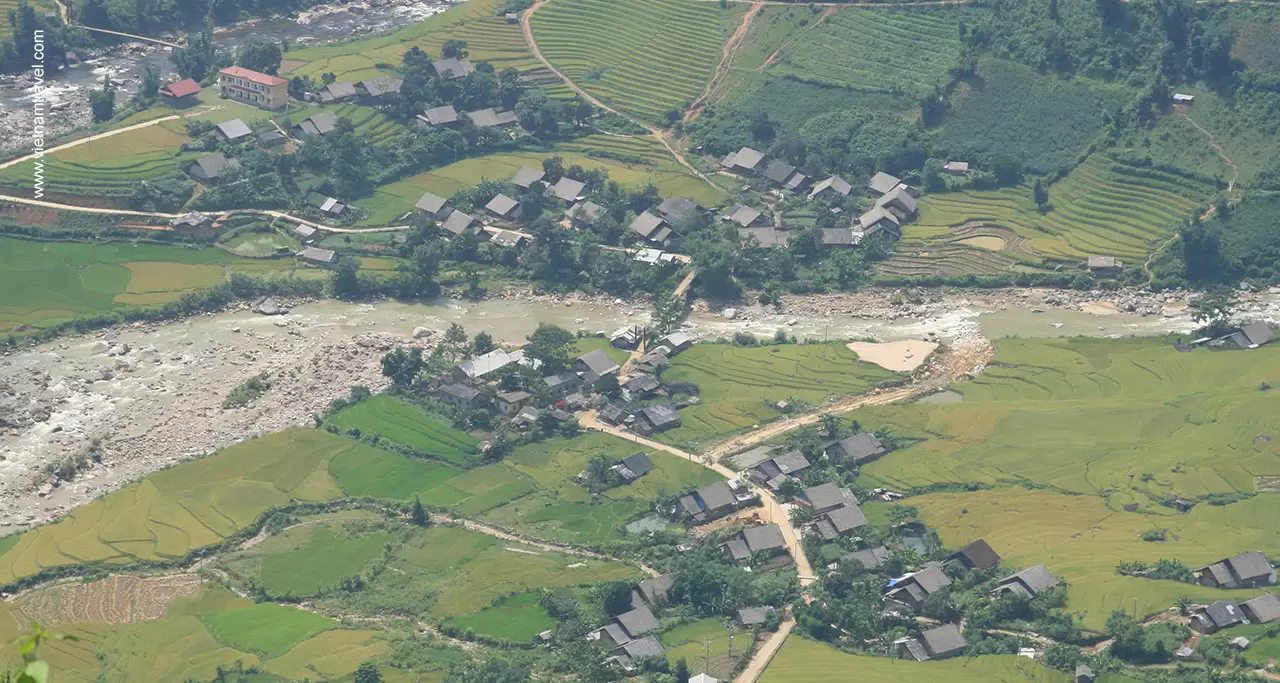 Ban Ho, 30 kilometers southwest from Sapa, is a lovely village where the Mong, Dao, Tay, and Giay tribe living. Leaning against the poetic Muong Hoa valley, it's definitely a paradise that encourages a relaxing mood. Besides, the local people here are truly amazing. No fake smiles, no lies, they always speak their thoughts and treat you like their family member.
Coming to Ban Ho, visitors not only admire the scenery of nature, space and poetic architecture, unique architecture from the wood flooring attached to the life of ethnic people but also live in a warm, friendly environment, also participate in community activities.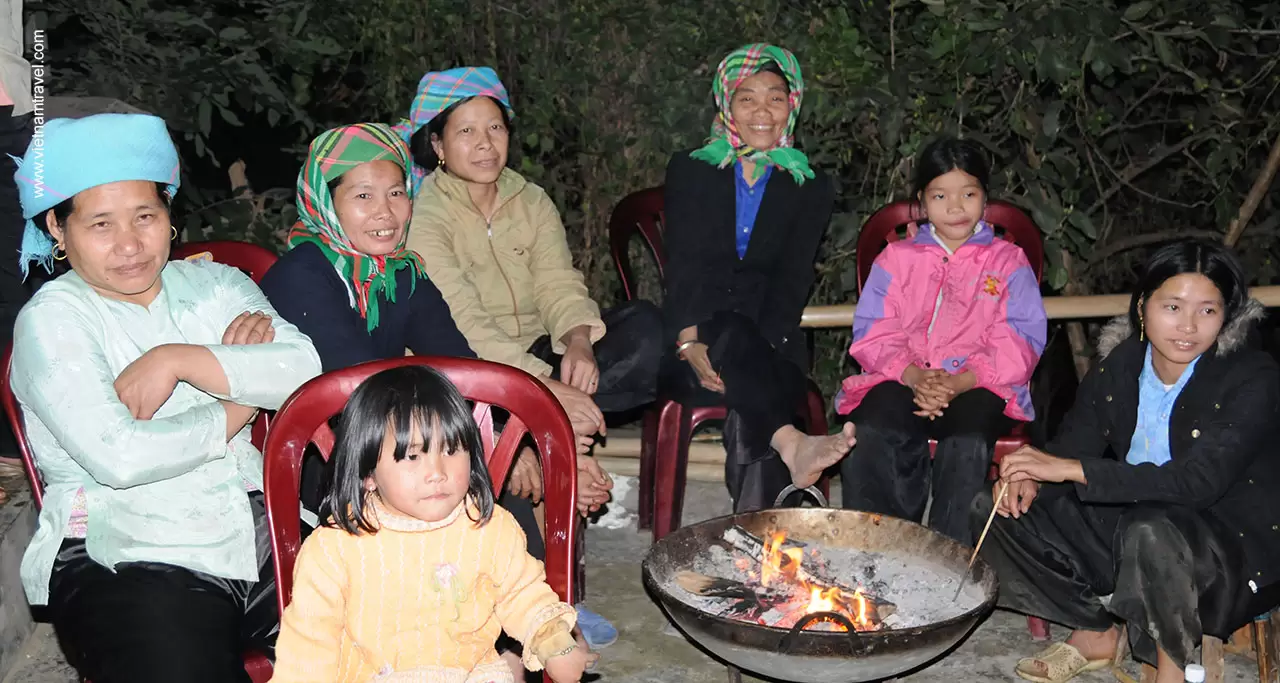 From the moment you step on this land, you'll likely encounter big groups of women weaving outside the doors of their homes. Weaving is not only for selling purposes, but it's also a statement affirming their preservation of custom. At night, people frequently gather around a fire, singing traditional songs while dancing to the rhythm. Join them to experience the local life! But if you're afraid of dancing, don't worry, just sip a cup of corn alcohol and you will have enough nerves to own the night!
Entrance fee: 75,000VNĐ/person
10. Silver waterfall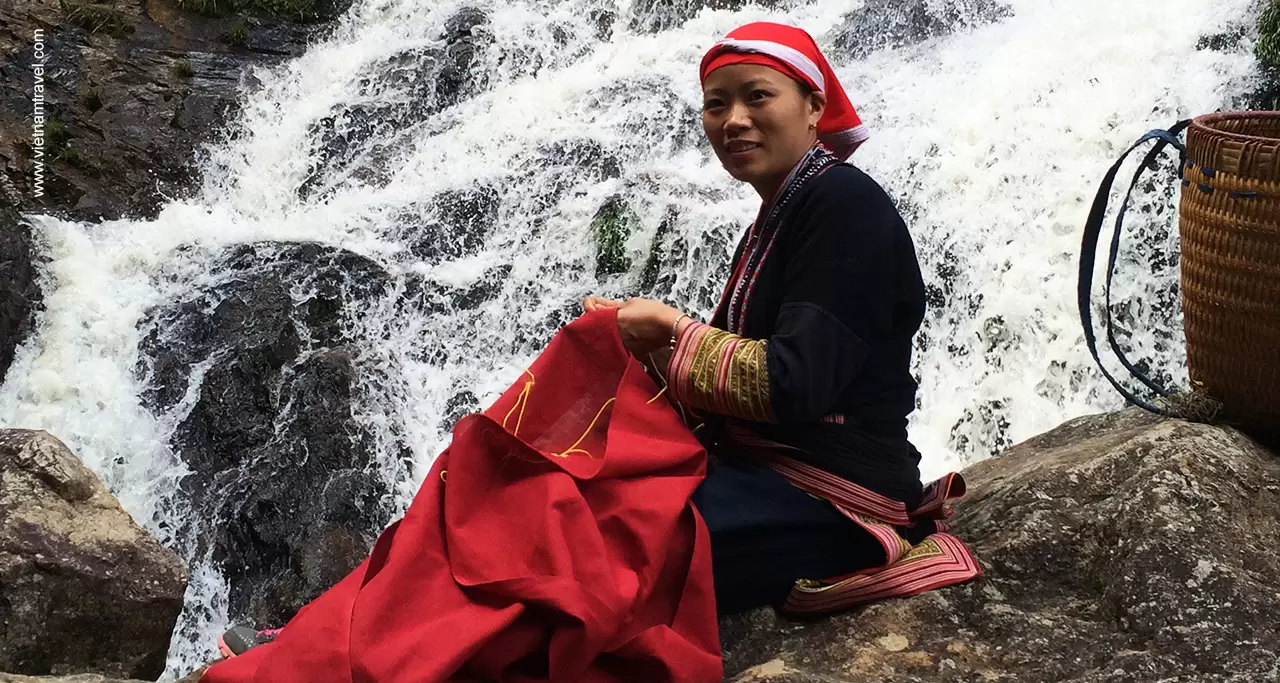 Silver waterfall (or Thác Bạc in Vietnamese) is one of the most beautiful waterfall in Sapa. The winding road north of Sapa towards Silver Waterfall is incredibly scenic and you will surely want to stop more than once to take in the breathtaking views of the rice terraces and Vietnam's highest peak, Fansipan.
Thac Bac Waterfall is formed by sources of water from the Lo Sui Tong mountain peak. From the distance, the waterfall looks like a white dragon looking down from the sky. From there you can see stunning view of the surrounding mountains and the last forests belonging to Hoang Lien National Park
Thac Bac waterfall is a breathtaking scenery with white water cascading down from the top. The surrounding is filled with beautiful nature. It is recommended to spend about 30-45 minutes at Silver Waterfall before continuing on to see more tourist spots in the Sapa.
Entrance fee: 20,000VNĐ/person
11. Tram Ton Pass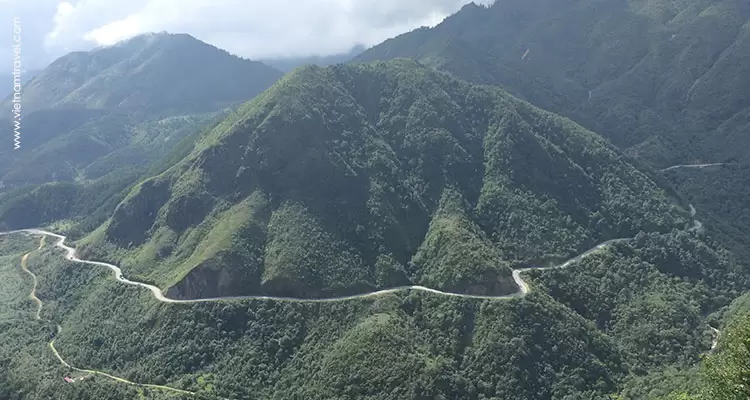 Just a few km from Silver waterfall is Tram Ton pass – on the northern side of Mt Fansipan, 15km from Sapa. It's Vietnam's highest mountain pass at 1900m height, connecting Sapa and Lai Chau Province. It is considered as a dividing line between two climatic zones. On the Sapa side it's often cold and foggy, but drop a few hundred meters onto the Lai Chau side and it can be sunny and warm. Amazingly, Sapa is the coldest place in Vietnam, but Lai Chau is one of the warmest.
They called Tram Ton pass – the Heaven Gate due to its picturesque landscapes and magnificence resemble a gate to the Heaven. The lookout points here have fantastic views in clear weather.
Entrance fee: 75,000VNĐ/person
12. Sapa Ancient Rock Field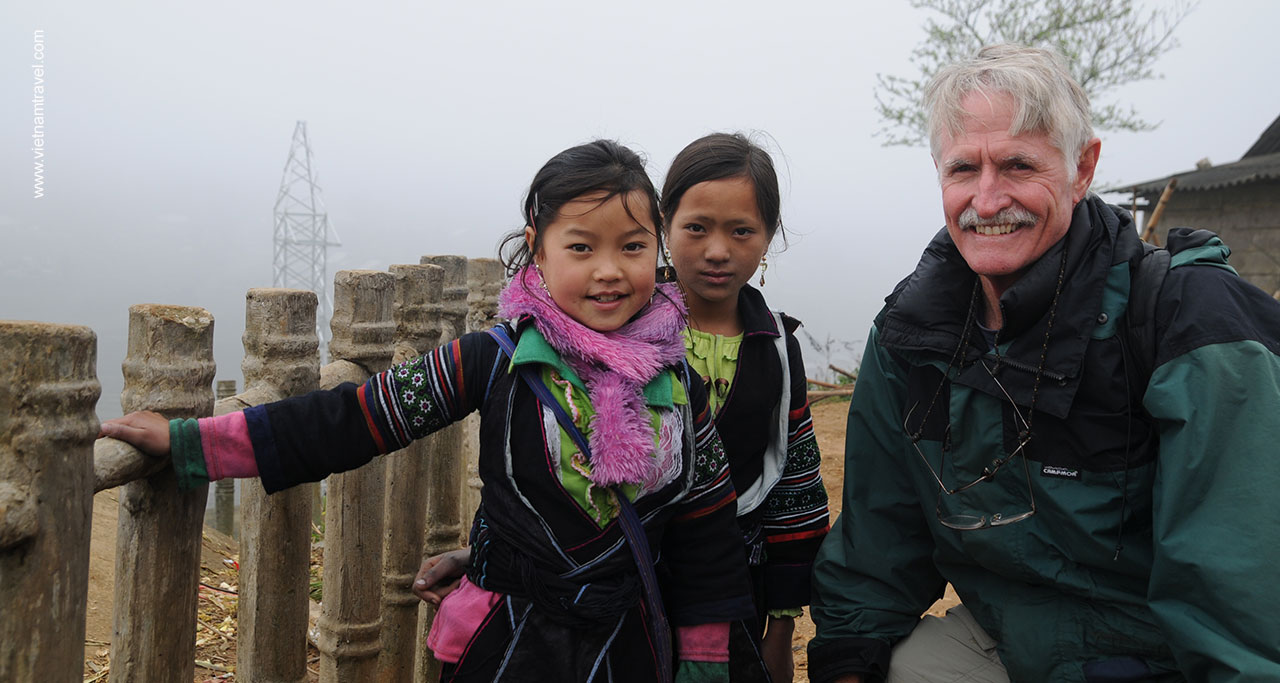 Ancient rock field in Sapa is a unique spot situated in Muong Hoa valley where the tourists can explore its interesting history and take photo. In 1925, Russian French archaeologist of the French School of the Far East discovered this ancient rock field which was considered as a testament to the appearance of prehistoric people.
Ancient Sapa rock field stretches over Muong Hoa valley, about 8 km from the center of Sapa town and has an area of about 8 km2 with nearly 200 stone blocks. Sapa ancient rock is a valuable heritage of the Northwest. Over nearly 100 years since being discovered, the ancient rock has increasingly attracted a large number of domestic and international visitors to admire.
On the stones in the ancient rock field also owns unique and fancy images such as terraces, human figures, stilt houses, roads or written letters are clearly carved. But sometimes it has unclear images. Each pattern carved on the stone makes visitors and researchers curious, horned by the mystery.
Besides, according to historical and ethnographic documents, these carvings seem to be part of the prehistoric records of the old period, and each stone is a life story, activities of the ancients.
Over the years, the ancient Sapa rock field is still a magical mystery that no one has been able to decode correctly and completely. But the rock will always be a challenge waiting for researchers to find an answer. So, when traveling to Sapa, you should go to the ancient rock field Muong Hoa valley to learn, discover and admire that precious heritage!
Entrance fee: 75,000VNĐ/person
13. Stone church – Most famous Attraction in Sapa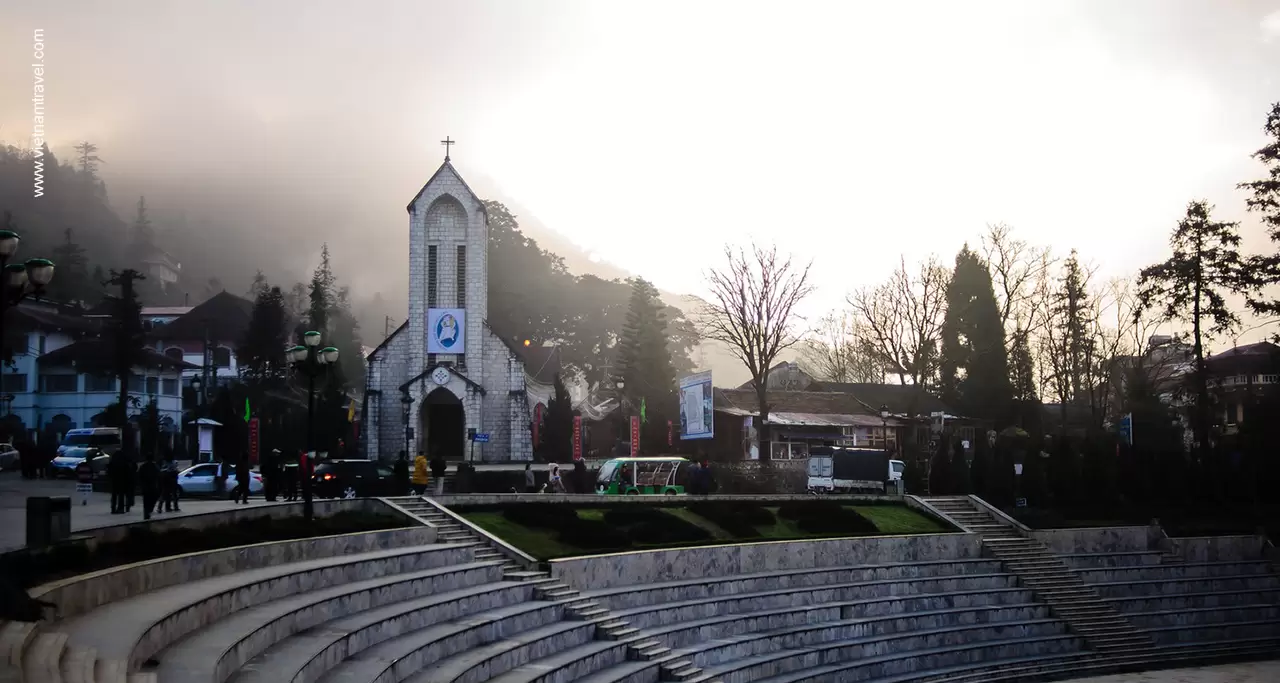 Stone church is located in the heart of Sapa town built by the French from the early 20th century. The church has many names such as Sapa ancient stone church, stone church or Holly Rosary Church.
The stone church was built from stone, in the style of Roman Gothic architecture. According to some documents, the church was built with the front door facing to the sunrise as it is said that the East is the direction to welcome the light of God. The back of this church faces to the West – the birthplace of God Kito.
With the area of more than 6.000m2, the church area consists of 7 compartments of more than 500 m2, the bell-tower is 20m high. Especially, there is a bell with the height of 1.5 m and the weight of 500 kg in the bell-tower. Although being built since1932, until now it has been well preserved and even the words carved on the surface of the bell are not damanged.
Nowadays, Sapa Stone Church is not only a religious destination for local people as well as tourists, but also a main site for holding many cultural traditional activities of the ethnic people here. This is also the place where every Saturday local boys and girls gather here in a special marker called "love market" to find lovers.
In the quiet atmosphere of the evening in the highland, the sounds of the traditional instruments of the ethnic people such as flute, trumpet, lip lute, pan flute mix with the featured dances of the ethnic girls and guys will be an unforgettable experience.
14. Ham Rong Mountain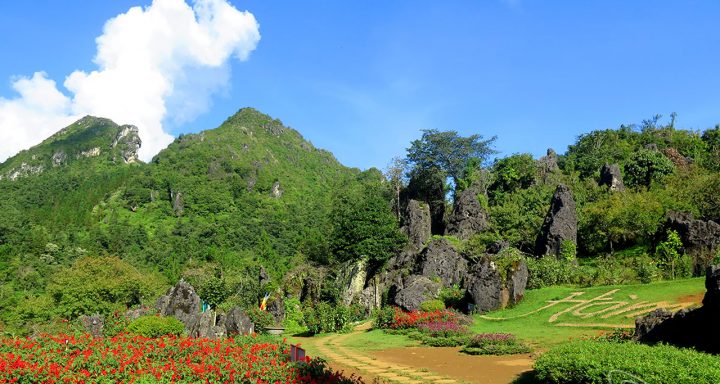 Located right at the center of Sapa, Ham Rong is a famous destinations for visitors. Its peak looks like a head of a dragon so they called it Ham Rong moutain or (dragon jaw mountain in English)
Here you will find a cool and serene place to go for a walk although there are a lot of steps that lead you up the mountain top where you can see the panorama of Sapa from above.
If you are flowers lovers, visiting this place is a good choice as many flowers are growed here. To the top of this moutain, you wil passby: Orchid garden, Peach garden… which are amazingly beautiful when blooming.
Entrance fee:
– 70,000VNĐ/adult
– 30,000VNĐ/child
15. Hill tribe markets around Sapa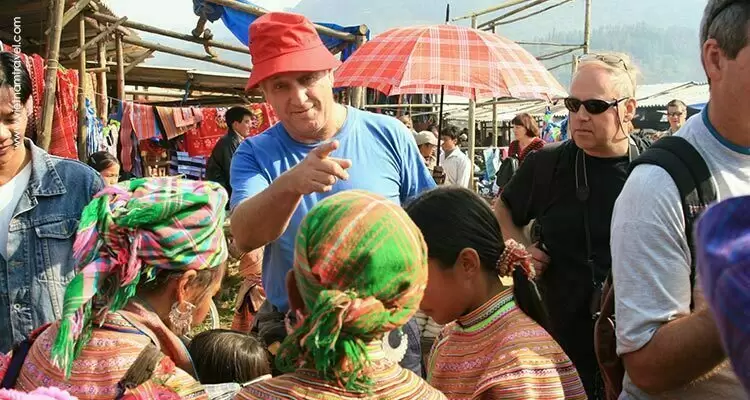 Visiting hill trible markets is a unique experience when you are in Sapa. Upon your arrival here, take time to wander around the market, enjoy the atmosphere and have fun trying out your trading skills with the friendly local people.
Some thousands peoples from ethnic groups including Black Zao, Tay, Phu La and Flower H'mong wearing their best traditional clothes attend the market to turn it into a kind of festival. Commodity sold at the market is varied from embroidered clothes, handicraft, farming produces, food… to poultry and cattle such as vegetable, spices, chili, chicken, cat, piggy, doggy… At the market place, after finishing their shopping, people gathered into groups at footstalls or drinking corn wine and talking cheerfully.
Fair markets of hill tribe people will be held on different days. Below are some famous fair markets in Sapa that you must see when you are here:
1. Bac Ha Market on Sunday
2. Muong Hum on Sunday
3. Coc Ly Market on Tuesday
4. Cao Son Market on Wednesday
5. Lung Khau Nhin Market on Thursday
6. Can Cau Market on Saturday