See gorgeous pictures of Vietnam—from above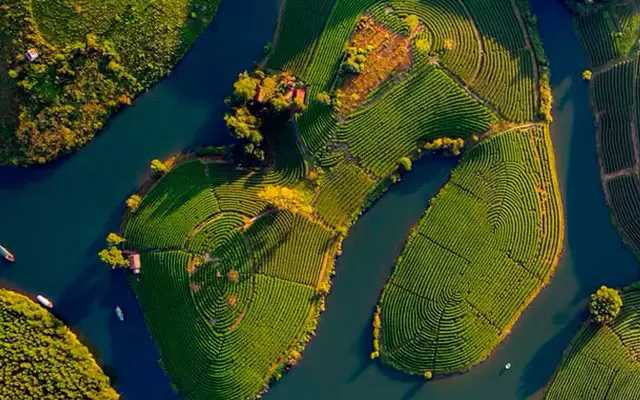 National Geographic Magazine has just selected and published the most attractive photos of Vietnamese landscapes and people using flycam.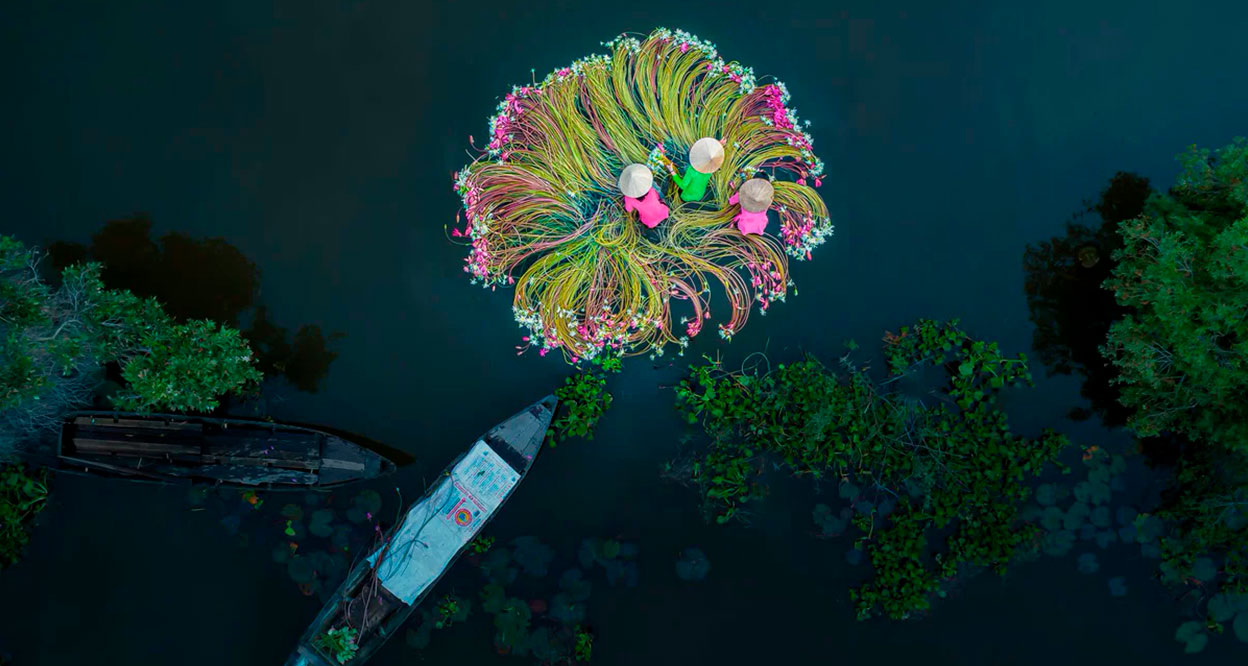 Girls wash water lilies in a river before selling them at a market in Tan An, Long An. Photo: Phan Khanh.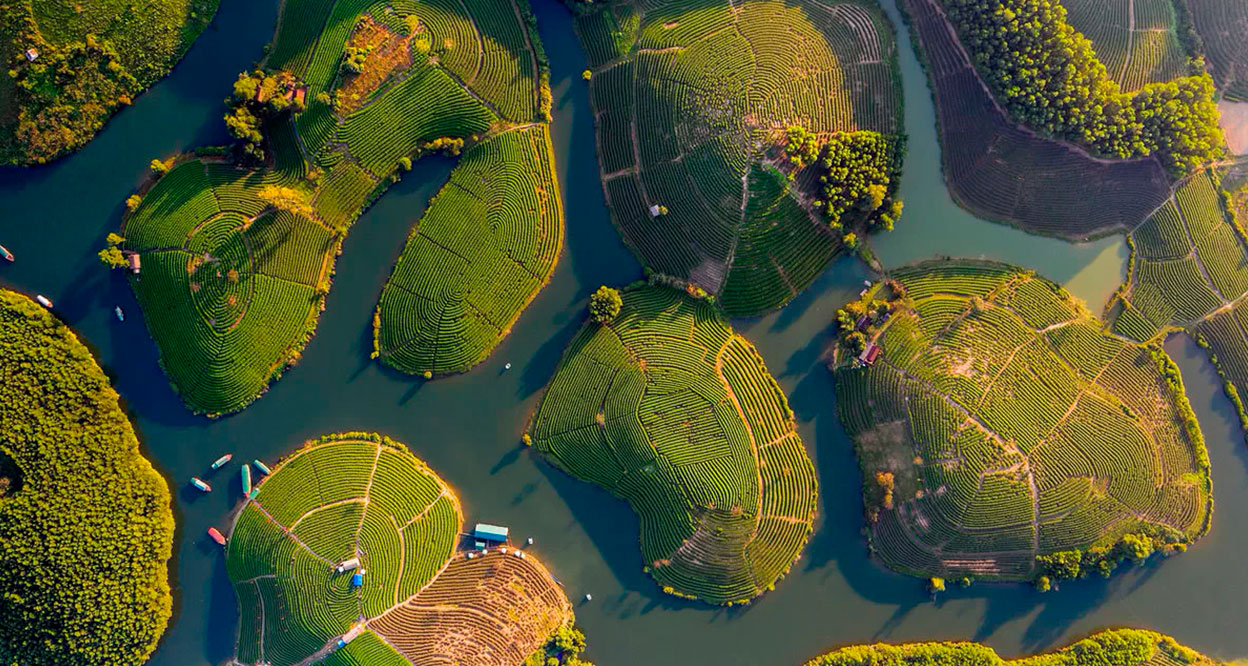 Tea island is scattered in a lake near the Vietnam – Laos border. Photo: Trung Pham.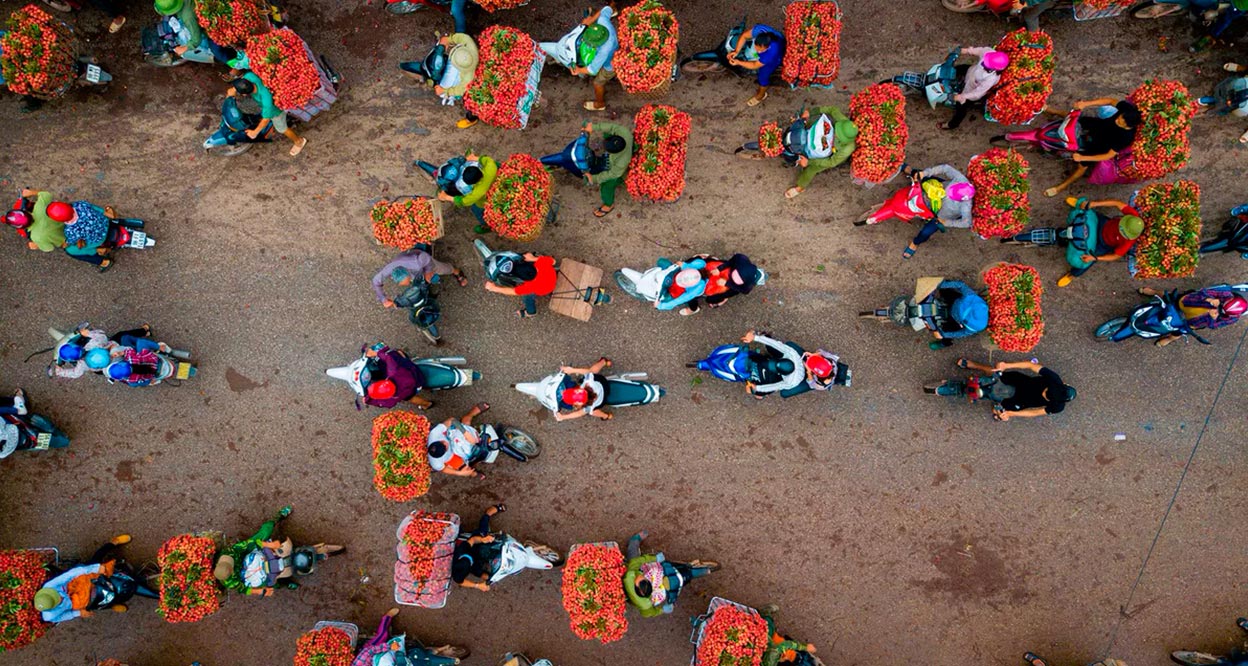 The scene of trading and transporting litchi is busy every June in the North. Photo: Tuan Tran.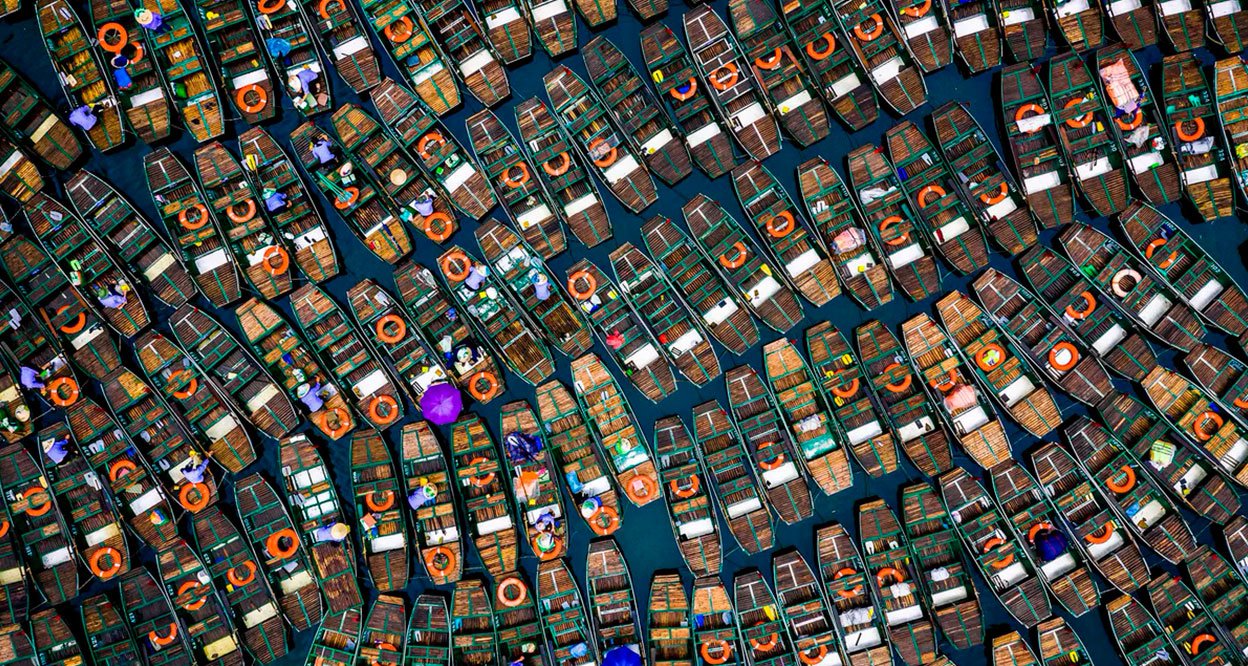 A scene of dozens of tourist boats sailing in Trang An and Ninh Binh wharves. Photo: Olivier Apicella.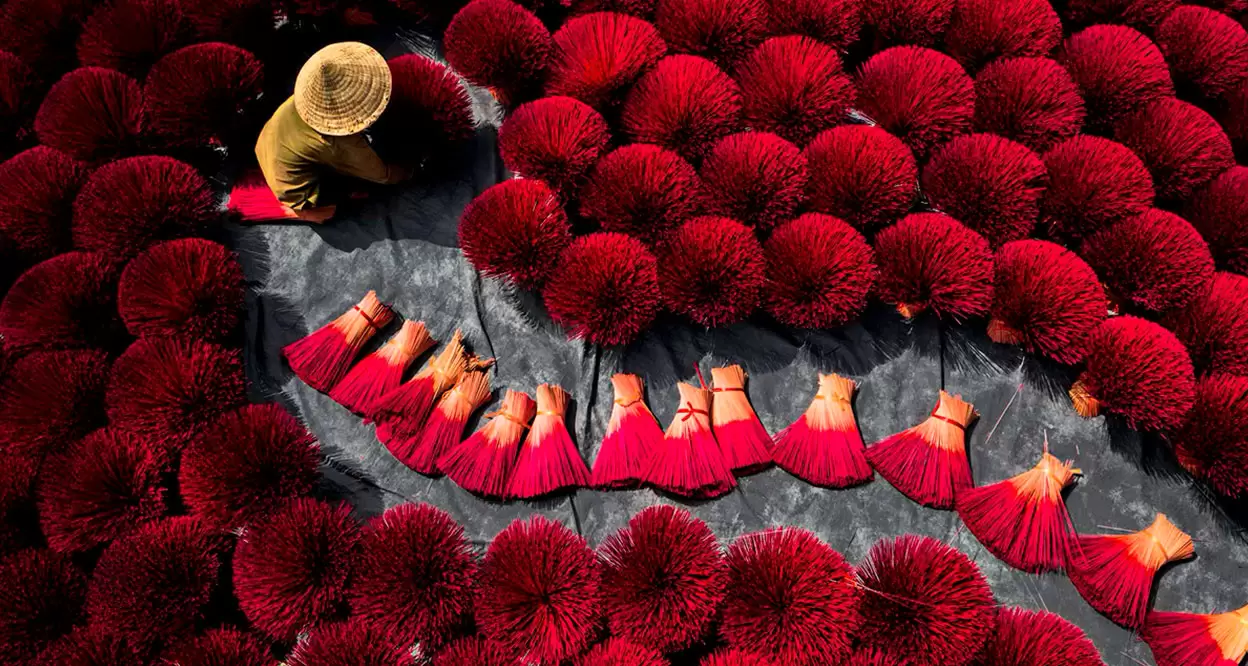 The woman exposes the red bunches of incense to a village in Hanoi. Photo: Pham Ngoc Thach.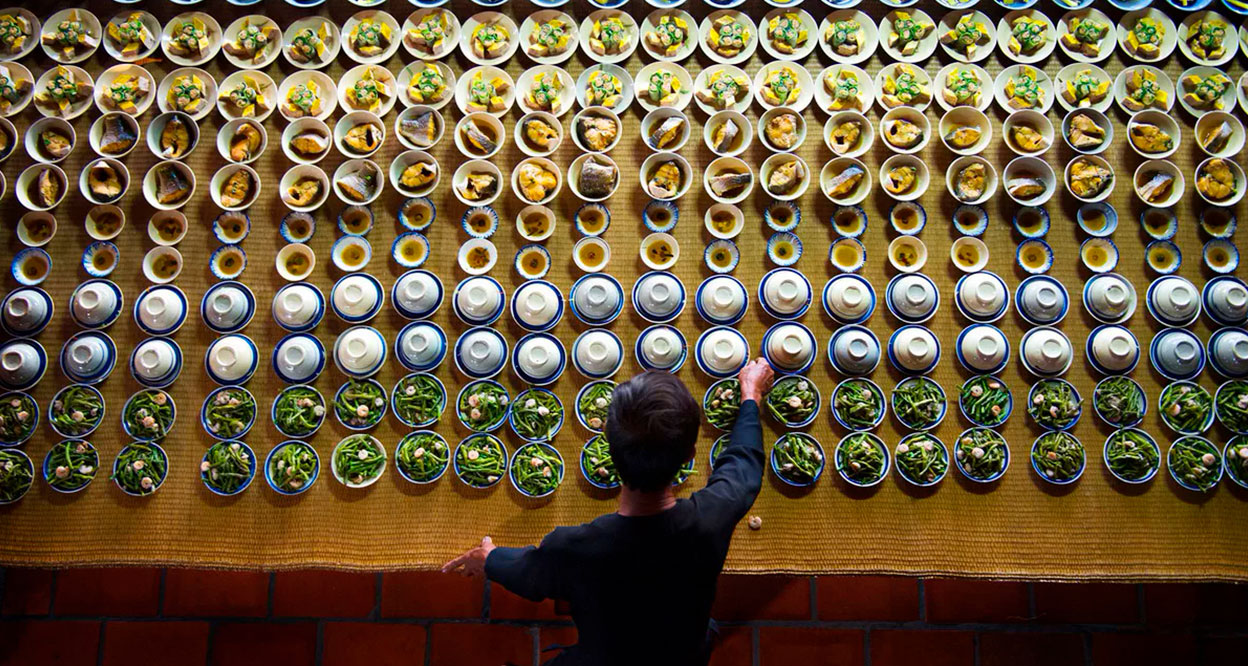 A man prepares food for a local festival in the port city of Vung Tau. Photo: Huu Tam.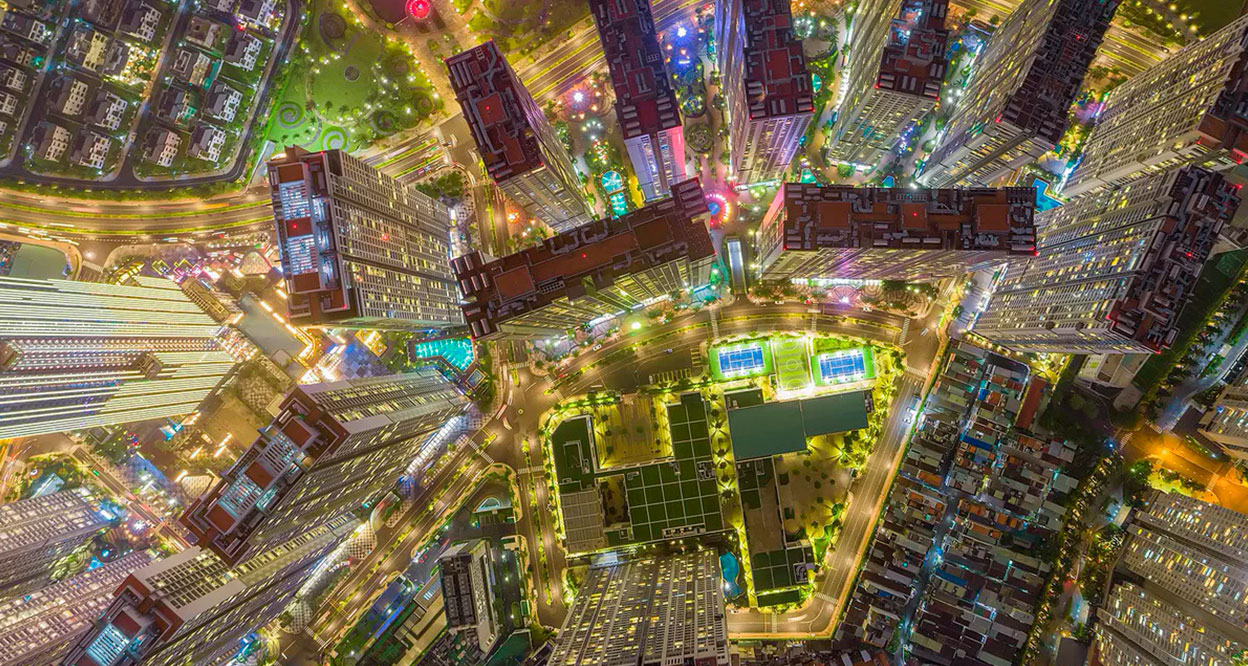 A photo of high-rise buildings and streets lit at night in Ho Chi Minh City. Photo: Trung Pham.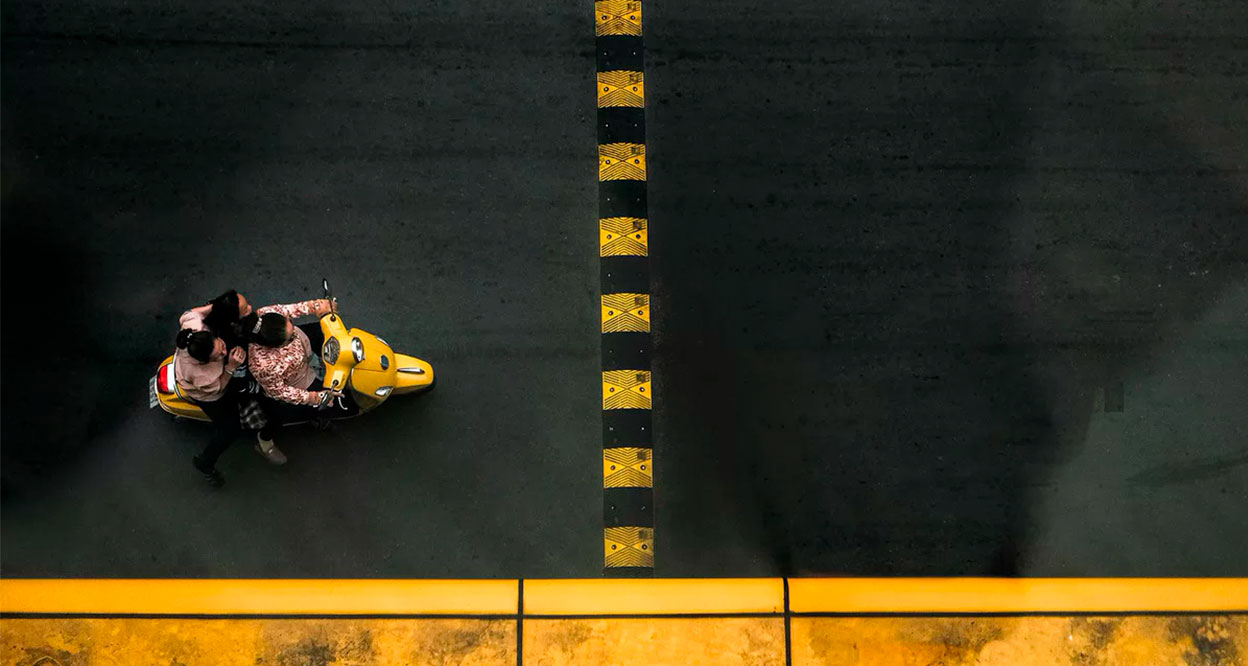 Three women share a motorbike on the road in Ho Chi Minh City. Photo: Khai Nguyen Tuan.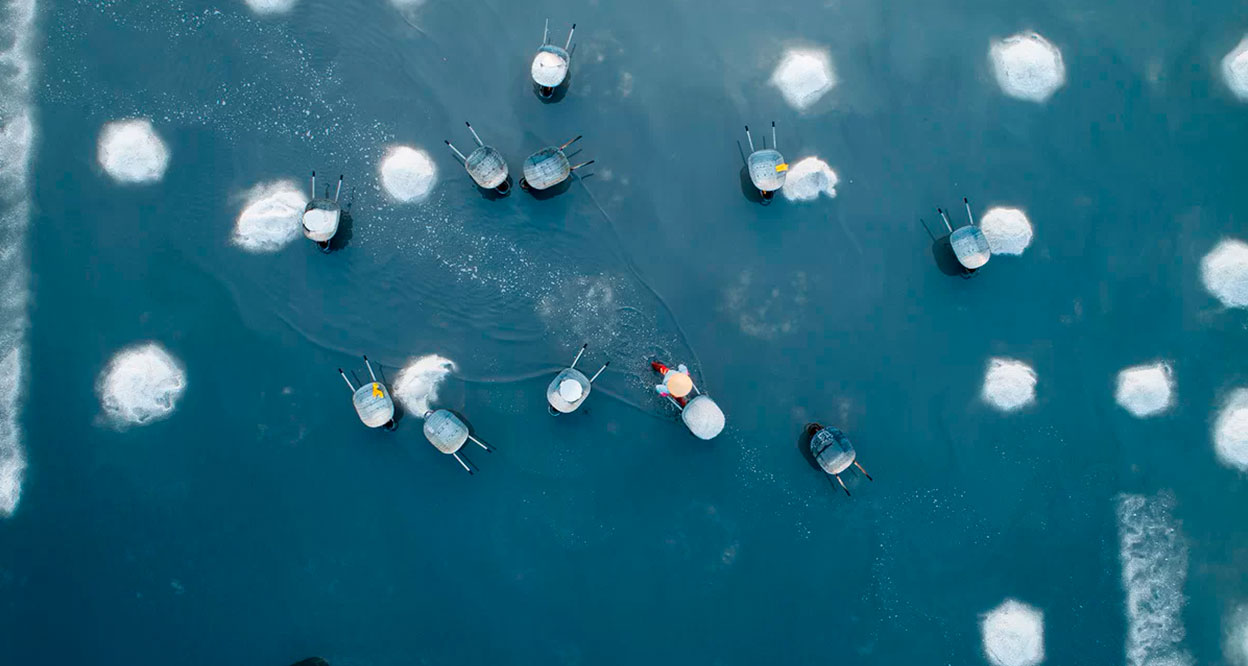 Salt farmers harvest salt from fields in Hon Khoi and Nha Trang during the dry season. Photo: Thien Nguyen.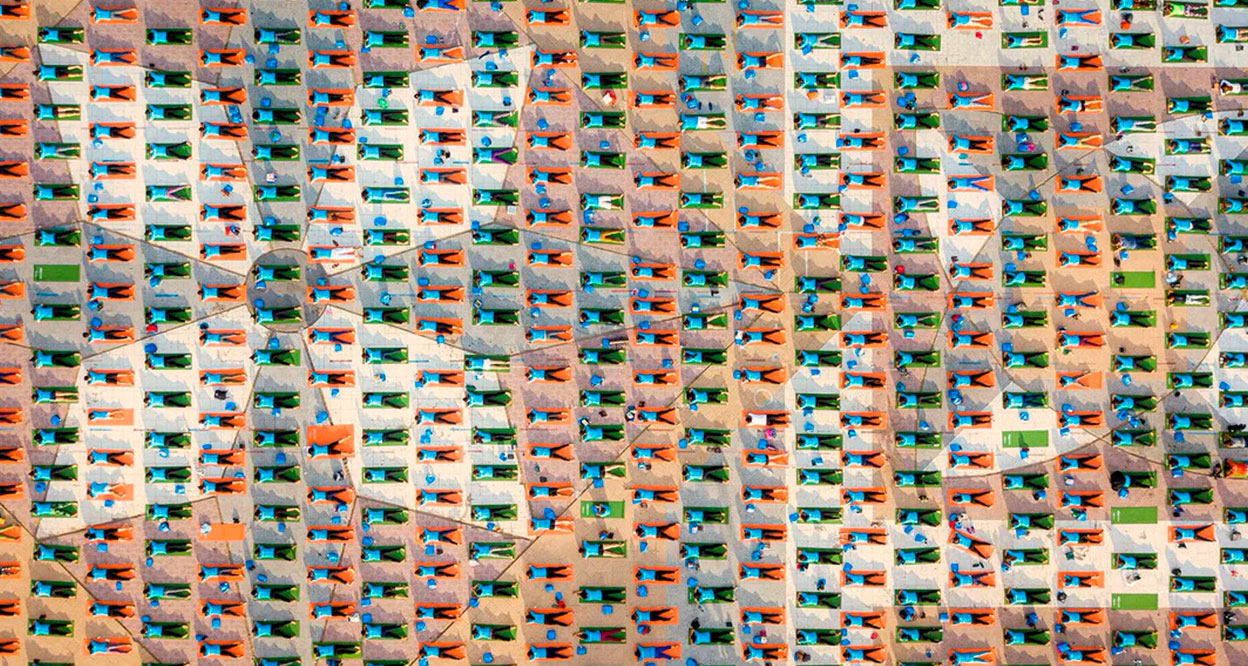 Hundreds of people practice yoga on a square in the coastal city of Nha Trang. Photo: Hung Pham.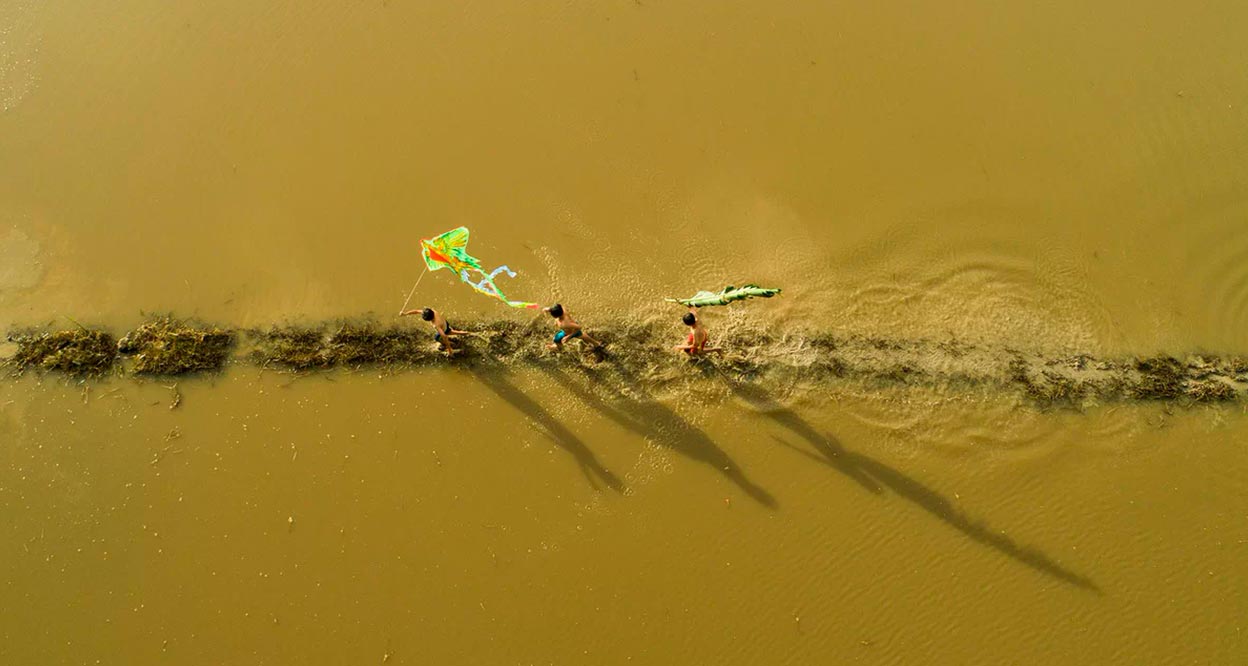 Children fly kites on flooded fields in the Mekong Delta. Photo: Thien Nguyen.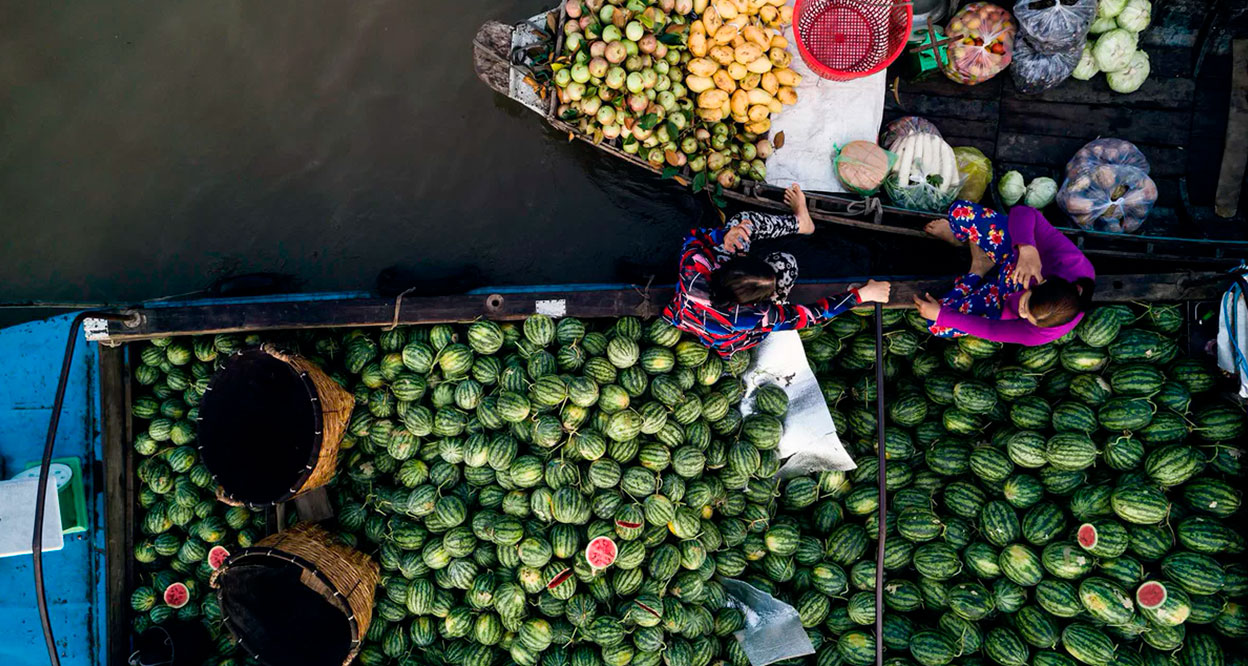 Boats selling goods on the river at Phong Dien floating market, Can Tho. Photo: Carlos Antunes.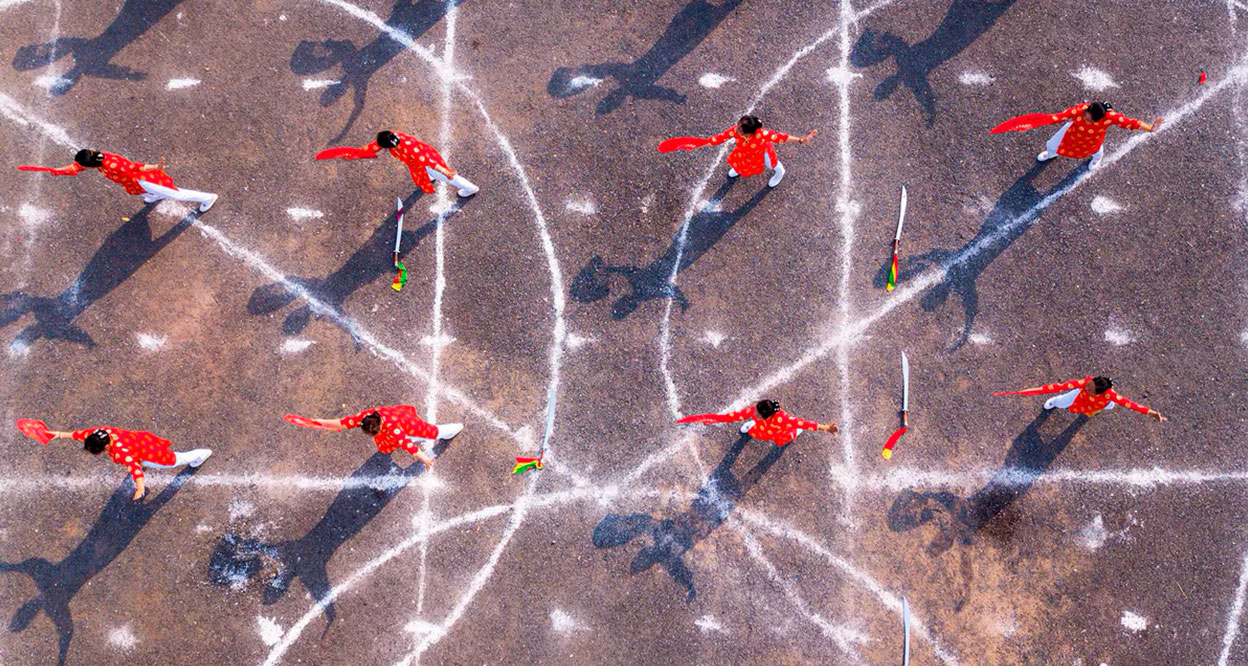 Scenes of dancers dancing in a Khmer festival in Kien Giang. Photo: Nhan Le.
Soure :(According to National Geographic)