My Village Show – Lang Toi by Lune Production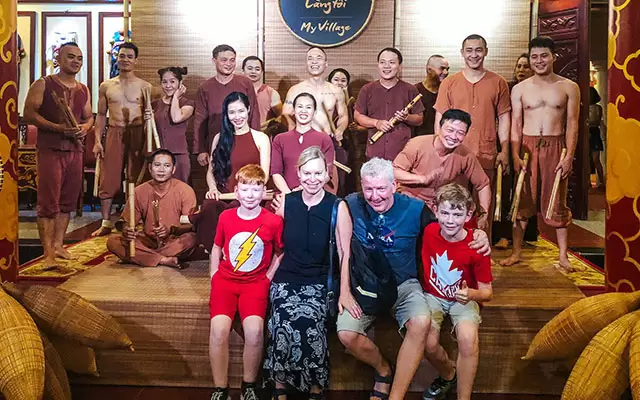 My Village Show, or known as "Lang Toi" Show in Vietnamese, is a delicate combination between tradition and innovation, where poetic beauty of village life in Northern Vietnam is presented under a new bamboo circus approach. Farming, building activities, traditional games, and lifestyle of villagers are recreated by ancestral bamboo props, breathtaking circus performances and acrobatics, rhythmic dances and enchanting folk music from more than 20 exotic traditional musical instruments. If you are visiting Hanoi, you should not miss the chance to enjoy this stunning show.
1. Highlights of My Village Show
1.1. Poetic Vietnamese village life
My Village Show will give you the completer perspective to understand more about daily life of Northern Vietnamese people. The beauty of early village life is depicted poetically with graceful strokes in contemporary language and sensual choreography. Scenes of farmers plowing and harvesting, men and women erecting a house, fishing, children playing, family gathering… with the sound of chicken in the morning, the sound of buffaloes and cows and the wonderful sound of flute will bring the audience a vibrant yet peaceful space of traditional Vietnamese countryside.

1.2. Vietnamese bamboo circus
The main prop of the show is bamboo – an emblem of the Vietnamese countryside representing for the persistence, downrightness, power, and indomitability. The use of bamboo throughout My Village Show proves its importance in Vietnamese people's life. Dozens of bamboos are transformed versatilely to create in different shapes such as bamboo bridges, rivers, streams, houses and other more in a genuine and impressive way through installation art. Especially, a dedicated cast of skilled artists with years of training and experience perform stunning movement, feats of contortion, acrobatics, metaphoric juggling on structures made from bamboo or rattan. The creative use of a simple prop and graceful performing make the show totally break away from the traditional circus, become an awe inspiring performance art.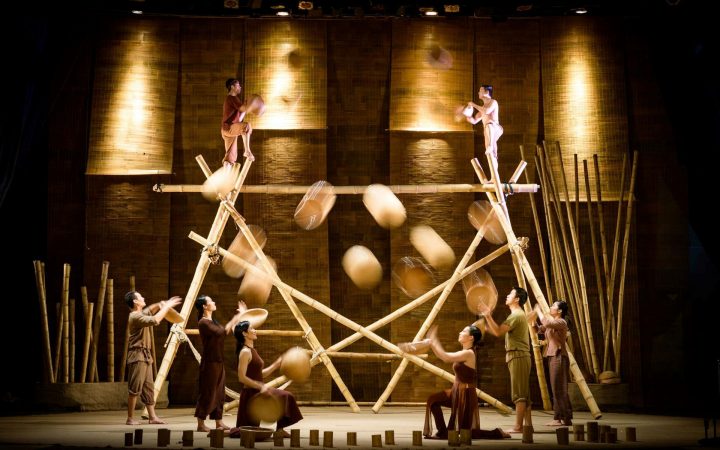 1.3. Exotic traditional live music
The show features 20 different exotic folk instruments, performed live on stage by a band of five seasoned musical scholars cum artists. It provides the soundtrack throughout the performance and is a part of the show's essence.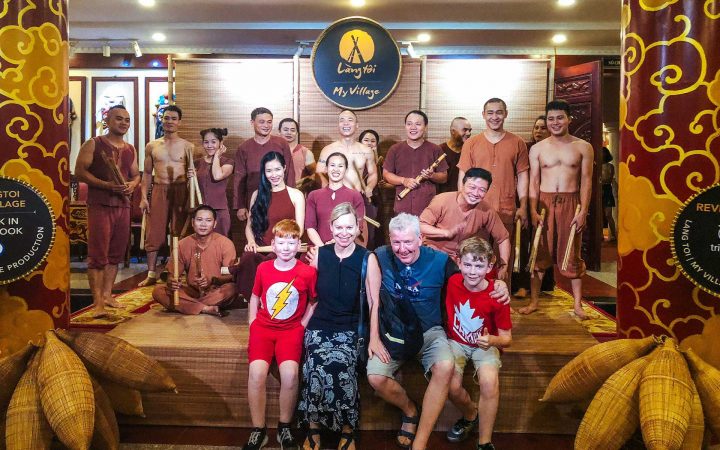 2. Venue of Lang Toi show
2.1. Hanoi Opera House: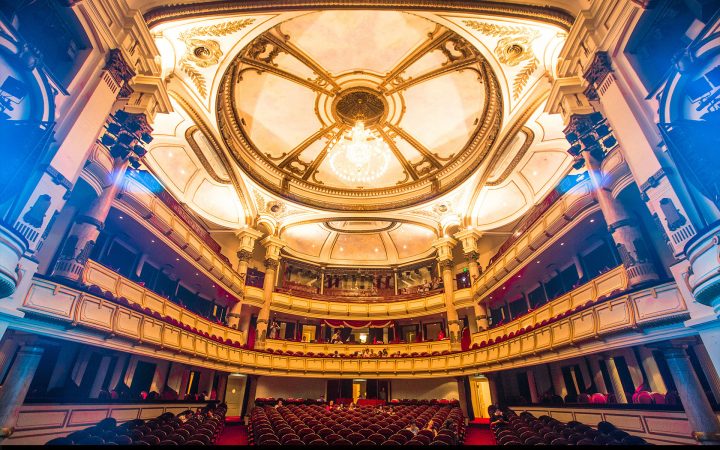 No.01 Trang Tien Street, Hoan Kiem District, Hanoi.
Hanoi Opera House is located in a beautiful intersection downtown, where five main city roads lead to. The building was completed in 1911 after 10 years of construction, by two French architects, Broyer and V. Harley, resembling the Opéra Garnier de Paris. It stands as an architectural and political symbol of the 1000 years old capital. Its architectural style carries French colonial influence, marking a significant period in Vietnamese architectural history at the beginning of the 20th century.
2.2. Vietnam National Tuong Theatre: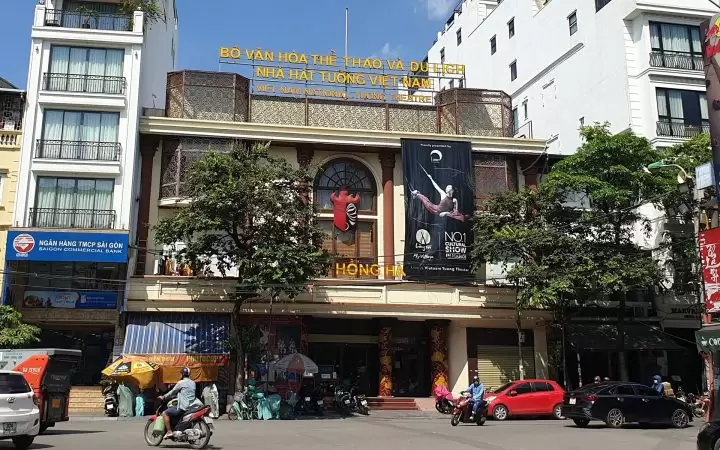 No. 51A Duong Thanh Street, Cua Dong, Hoan Kiem District, Hanoi
Nested on Duong Thanh Street, which once named Rue de la Citadel by the French, Vietnam National Tuong Theatre has welcomed visitors and served as a melting pot where Vietnamese performing arts and culture meet world audience. Taking a short few minutes' walk from Hoan Kiem Lake, entering the heart of Hanoi's Old Quarter, you will find the Vietnam National Tuong Theatre opposite the centuries-old Hang Da Market, where merchants has been gathering ever since feudal time. The theater building has been around for over a hundred years, a true witness of Hanoi's historical changes.
3. Ticket and Price
My Village Show is performed from 2 to 4 days per weeks in Hanoi Opera House and Hanoi Vietnam Tuong Theatre. There are 3 types of ticket to choose from:
AAH! Ticket: 700,000 VND/ person
OOH! Ticket: 1,150,000 VND / person
WOW! Ticket: 1,600,000 VND/ person
To book the ticket, you can visit its website, check the date, time and choose the most suitable ticket type to you, or simply ask a help from Vietnam Travel. You should book the ticket 24 hours before the show starts.
Overall, Lang Toi Show is truly a work of art that you should not miss when visiting Hanoi – Vietnam's elegant capital. This is a chance for you to embrace and understand more about Vietnamese culture and local life.