Hanoi Opera House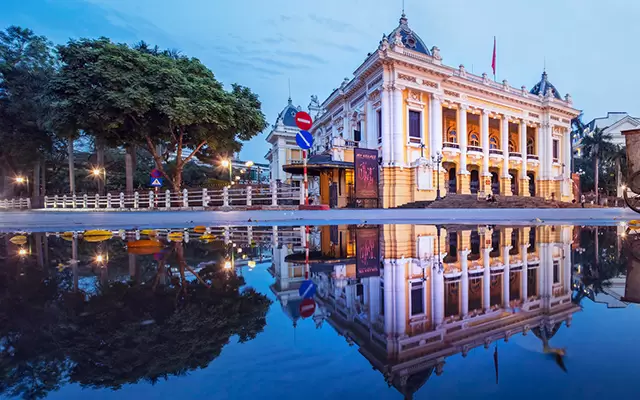 Located in the heart of Hanoi, in a beautiful intersection downtown meets five main city roads, is a huge building called Hanoi Opera House, or the Grand Opera House (Vietnamese: Nhà Hát Lớn Hà Nội). Standing with times over 100 years, Hanoi Opera House has become a witness of Hanoi's history. This historic building hosts to shows by many of cultural entertaining performances, contemporary dance, bamboo cirque, orchestra concerts and government events.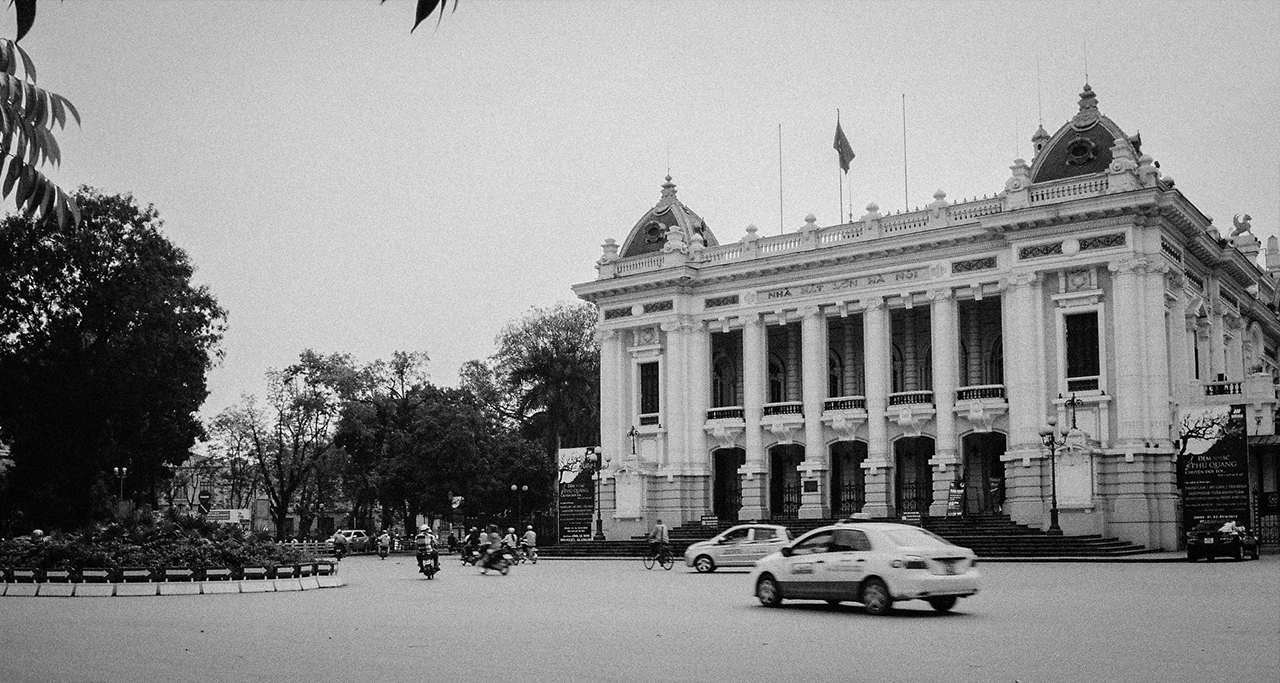 The beautiful Hanoi Opera House was built from 1901 to 1911 by the French government, during the period French occupied Vietnam. Initially, Opera House's position used to be a wetland area belonging to two villages, Thach Tan and Tay Luong. Thus, the construction is a strenuous work. It was designed by two French architects V. Harley and Broyer, inspired by ancient Greek architecture styles and the Opéra Garnier de Paris. The design was under much modification due to comments of many other architects, and required a huge workforce and materials: 300 workers; 35,000 bamboo poles and concrete blocks of 0,9m thick; 12,000m3 of materials with 600 tons of iron and steel on the total area of 2600 square meters are amazing figures for any construction. It's an outstanding piece of neo-classical French architecture featuring Gothic themes on the doors and domes with pillars, shuttered windows, balconies and a glass room. The interior design of Hanoi Opera surprises visitors with T-shape white marble staircase right in the center decorated with red carpet centered, crystal chandeliers, large wall mirrors, Corinthian columns and colorful dome by colorful murals and reliefs. The auditorium is 24 x 24 meters in size with three sitting floors including 589 velvet chairs. The second and third floors are reserved for separate box seats. The building also has a meeting room called "Mirror Room", 18 dressing rooms, two rooms for voice training and a library at the back.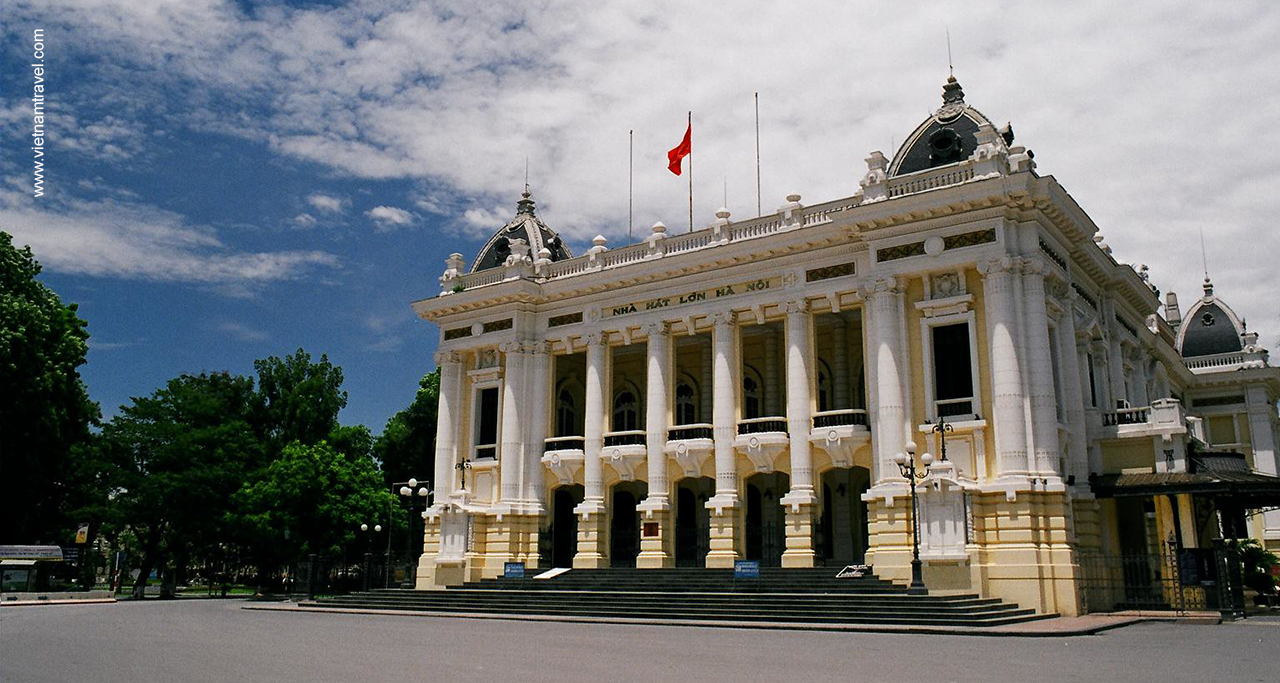 There are three grand opera theatres built by French in Vietnam: Hanoi Opera House, Hai Phong Opera House and Saigon Opera House. Hanoi Opera House is the biggest one of three and speaks volumes as historical and cultural evidence of Vietnam under French rule. In 1899, the city council held a meeting chaired by Richard – envoy of Hanoi, and he proposed to build the Theater with the purpose of entertaining for French colonialists. Vietnamese elites were allowed to attend these performances but they had to be well-dressed and paid much money for tickets.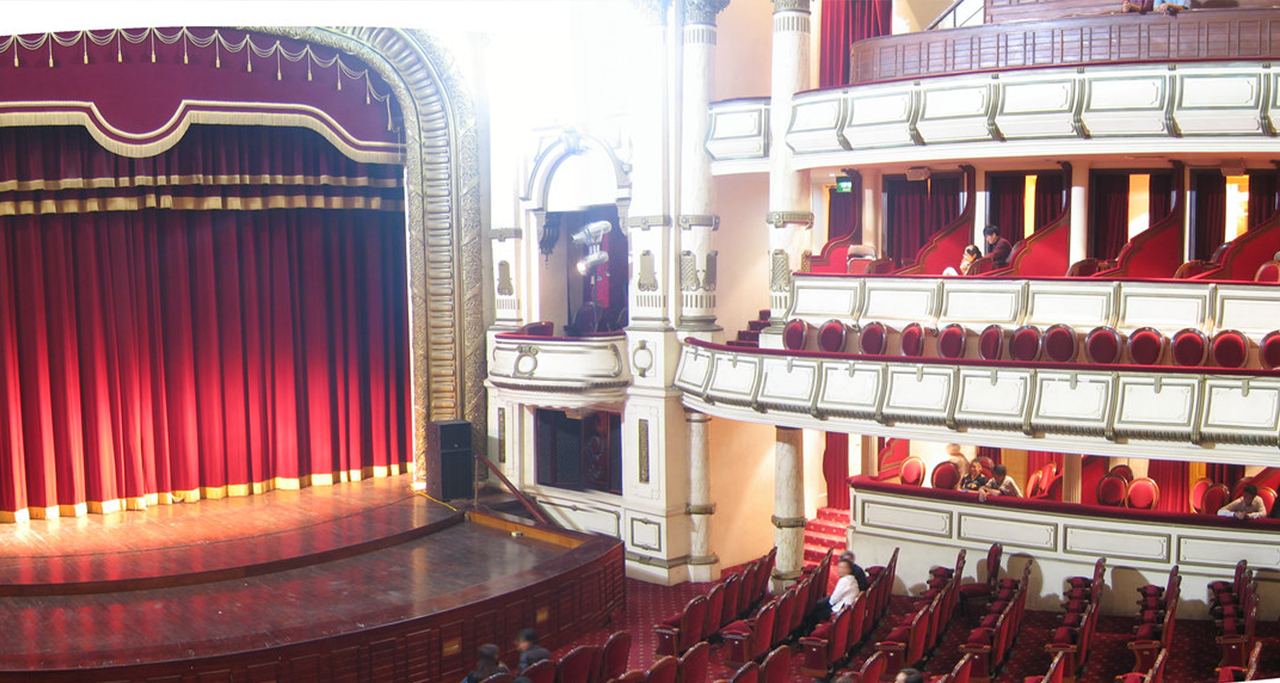 After the August Revolution in 1945, the Opera House was changed from entertaining the French elite to becoming the center of major historical events including the first session of the National Assembly of Vietnam Democratic Republic. In 1995, the building was restored to prepare for the La Francophonie summit in 1997, with nearly 14 million US dollars for renovation. Nowadays, conferences, seminars and press conferences under the plans of Ministry of Culture Sport and Tourism are taken place in the Opera House as well.
Not only it is a symbol of Hanoi in many aspects but Hanoi Opera House is also the stage of flourishing art. Invited to perform in the stage is the dream of all Vietnamese artists because it's such a way to recognize their talent and contribution to art of Vietnam. The auditorium offers a superb setting in which to see any live show. The stage is three metres high and there are three storeys in total to guarantee wonderful experiences regardless of your seating arrangements. Musicians, actors and dancers play to a 600-strong audience delivering powerful operatic and classical performances, making it a very popular theatrical attraction.
Hanoi Opera House has the own significances that are worthy of standing in the list of the world's classics. In terms of its values of architecture and landscape, the Opera House is still the most important artistic art form and most suitable for high-quality art programs and meets requirements of international performances.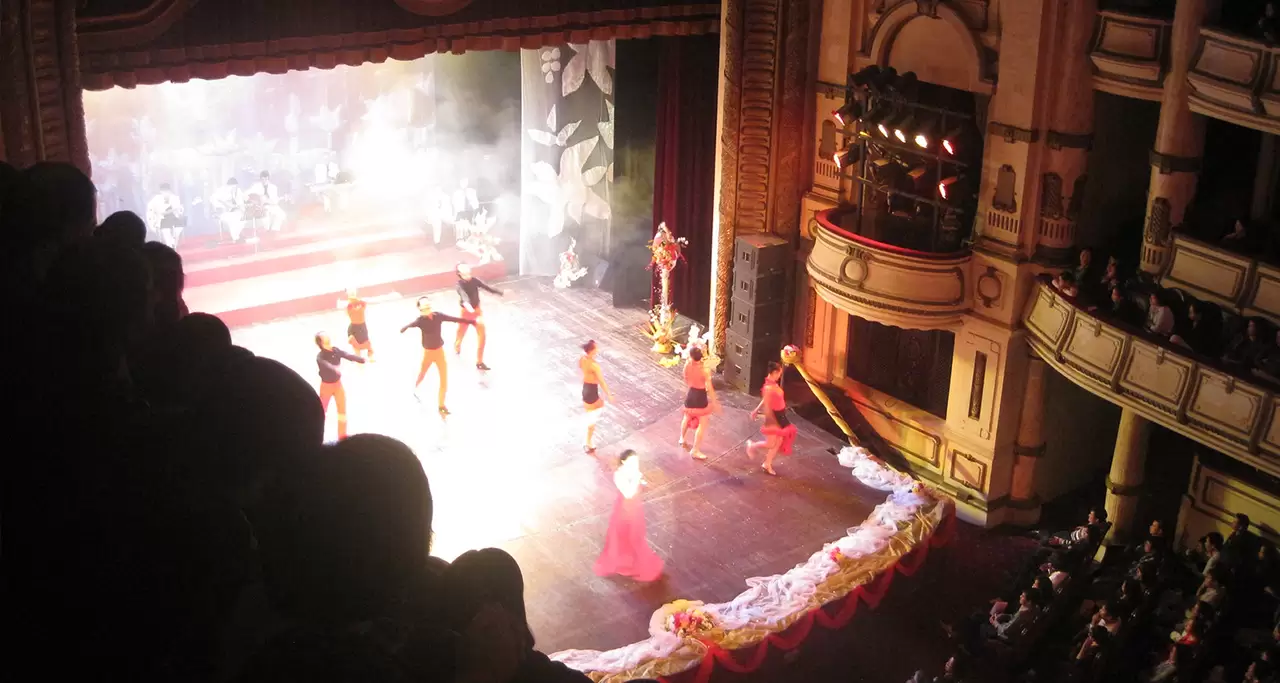 Interesting facts and figures:
– The building took 10 years to be completed from 1901 to 1911.
– The building is 34 meters above the ground and carried out in a total area of 2600 square meters with the 87-meter length and 30-meter width.
– The auditorium is 24 x 24 meters with three seat floors that include 589 velvet seats.
– In 1995, the government spent nearly 14 million US dollars to restore the opera house.
– The building was acclaimed as Nation Relic, on its 100th birthday, December 9th 2011.
Hanoi Opera Hotel is just a few minutes walking from Hilton Hotel, Hotel de l'Opera Hanoi – Mgallery, Sofitel Legend Metropole Hotel, Conifer Boutique Hotel, The Lapis Hotel, Apricot Hotel and many others in the Old Quarter. Hoan Kiem Lake and Vietnam National History Museum are also nearby. Visitors can see the imposing colonial architecture of the Hanoi Opera House from the outside. Wander around the sprawling gardens and admire the huge building features many elements of Gothic and neoclassic architecture. To see the inside, visitors will need to book a seat for a performance. While it is interesting with the architecture, the true highlight is of course seeing a show in this grand setting. The Hanoi Opera House hosts both classic French and Italian opera and also traditional Vietnamese performances. This city landmark is also included in most of our Hanoi Tours. If you don't find it in your city tour itinerary, please ask your travel consultant to fill in.