Hoi An Tourist Attractions: 12 Best Places to Visit in Hoi An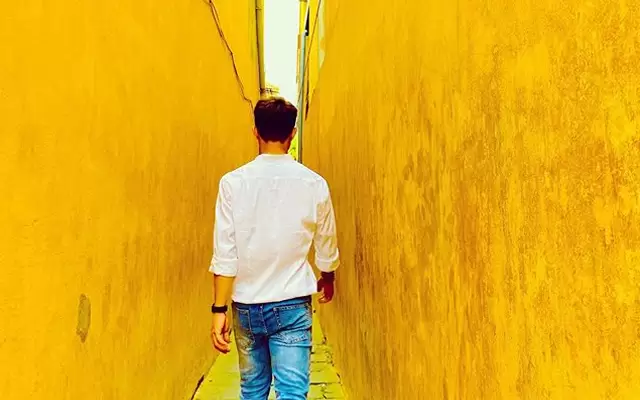 Hoi An is one of the most popular destinations in Vietnam, and for good reason. This charming city in central Vietnam is a UNESCO World Heritage Site that preserves the rich heritage of a former trading port. Hoi An is famous for its well-preserved ancient town, where you can admire the architecture, lanterns, and bridges that reflect the influences of Chinese, Japanese, French, and Vietnamese cultures. Hoi An is also a paradise for foodies, as it offers a variety of delicious dishes, such as cao lau, banh mi, and mi quang. But Hoi An is not only about the old town. There are many other attractions that you can explore in and around Hoi An, such as historical sites, temples, pagodas, villages, beaches, islands, and forests. In this article, we will introduce you to 12 of the best Hoi An tourist attractions that you should not miss on your trip to this enchanting city
1. Hoi An Ancient Town
It is undeniable that Hoi An Ancient Town is a must-visit attraction in Hoi An. It is well-known for a Southeast Asian trading port dating back the 16th and 17th centuries. Nowadays, this old town appeals a large number of domestic and foreign travelers thanks to its peaceful atmosphere, charming beauty of restaurants, café shops and full of historic yellow and wood buildings in a traditional Chinese style. It was recognized as a UNESCO World Heritage Site in 1999. Hoi An was recently ranked third among the list of the world's top 25 cities in 2020 by Travel+Leisure Magazine. It is the result of the magazine's annual survey of readers' travel experiences in the cities they've been to. The vote is based on the following criteria: scenery, vision, culture, cuisine, locals' friendliness, shopping, and mutual values.
Entrance fee: Included in Hoi An Ancient Town day-time ticket (120,000 VND/ visitor).
2. Tan Ky Old House
Tan Ky Old House was built in 1741 by a Vietnamese family, and has been preserved through 7 generations. The architecture of this house is combination of Japanese, Chinese and Vietnamese styles. There are 4 small rooms in the house with different purposes: one for welcoming the Chinese merchants, one for living room, courtyard and bedroom. Especially, all are no windows.
This old house was designed by the most skillful artisans of the famous Kim Bong village at that time. Wood is the main material for the house but stone (from Thanh Hoa Province) and floor tiles (from Bat Trang ceramic village) are used in many details such as flooring, wall, furnishings… All of them make the house cool in the summer and warm in the winter. Over 200 years old, Tan Ky Old House still remains unique features in the interior decoration and objects from ancient times. It is also recognized as a national historical-cultural relic in Vietnam in 1990.
Address: No. 101 Nguyen Thai Hoc, Minh An District, Hoi An.
Opening time: 8:30am – 5:45pm.
Entrance fee: Free.
3. Chua Ong Pagoda
Chua Ong Pagoda, also called Quan Cong Temple, was built in the middle of the 17th century. It was recognized as a "National Historic and Cultural Site" in 1991. This temple is dedicated to Quan Cong, who was an ancient Chinese general, lived in the time of "Three Warring Kingdoms" (3rd century AD). He was well-known for his talent, a talented, courage, loyalty, integrity, compassion and righteousness in the feudal time of China.
The pagoda's structure consists of 3 parts: front hall, open yard and back hall and it followed the Chinese architecture at that time. Despite many restorations, the temple is almost kept the same original structure.
Address: 24 Tran Phu, Cam Chau, Hoi An
Opening time: 6am – 5pm, every day
Entrance fee: Included in Hoi An Ancient Town day-time ticket (120,000 VND/ visitor).
4. Phuc Kien Assembly Hall
Phuc Kien Assembly Hall or Fujian Assembly Hall was built in 1690 by Chinses people living in Hoi An. It was served as a gathering place for the Chinese residents and traders from Fujian, China, then transformed into a religious site dedicated to Thien Hau Thanh Mau – the Goddess of the sea and the protector of sailors. Phuc Kien Assembly Hall is well-recognized for its gorgeous and sophisticated Chinese-style architecture in a vast space. The Assembly Hall is divided into separate areas including large ornate gate, colorful courtyard, lake, backside, backyard, 2 corridors and ornamental plant. There is full of statues, bronze bells, bronze drums and lacquered works of art engraved with Chinese characters… and a lot of animal pictures and statues such as dragons, unicorns, phoenix and turtles… The whole combination and arrangement of every element in the Phuc Kien Assembly Hall tend to imply the Chinese philosophy of happiness.
Location: No. 46 Tran Phu Street, Cam Chau, Hoi An.
Opening time: 7am – 5pm.
Entrance fee: Included in Hoi An Ancient Town day-time ticket (120,000 VND/ visitor).
5. Japanese Covered Bridge
Japanese Covered Bridge, also known as Lai Vien Kieu or Chua Cau, is the unique architectural heritage built by Japanese traders in the 16th century. The bridge is covered with a wooden pagoda roof with decorative details reflecting the harmonious combination between Vietnamese, Chinese, Japanese and Western architectural styles. In spite of several restorations over years, the Japanese Covered Bridge is well preserved and becomes an iconic symbol of Hoi An. The image of this famous bridge is printed on one side of 20,000 VND note. You may see many people holding it up while taking a photo with the bridge itself. Inside the bridge, there is a small temple dedicated to Tran Vo Bac De, the Taoist God of weather, who protects believers during earthquakes and floods.
Location: Nguyen Thi Minh Khai Street, Minh An District, Hoi An Ancient Town.
Opening time: All day.
Entrance fee: Included in Hoi An Ancient Town day-time ticket (120,000 VND/ visitor).
6. Thanh Ha Pottery Village
Just 3km from Hoi An Ancient Town to the West, Thanh Ha pottery village can be reached by bicycle, motorbike or by boat along Thu Bon river. This ancient village was established in the 16th century when people from Thanh Hoa province came here to build a new life with their traditional craft pottery. Undergoing over 400 years, Thanh Ha pottery village is still preserved its original intact beauty and values. Today, there are not many villagers following the traditional profession but some artisans still love and conserve the ancient pottery-making techniques and also revive the pottery village to become a tourist attraction.
The products in Thanh Ha village are mainly household wares serving the daily life of the local people in domestic market. They are bowls, jars, pots and decorative wares. Tourists coming here will have opportunity to see pottery-making process, admire traditional terracotta products as well as try hands-on experience to make your own product. To avoid the heat and crowd of tour groups, it is suggested to visit the village on weekdays and in the morning.
Location: Block 5, Thanh Ha Ward, Hoi An.
Opening time: 8am – 5:30pm, every day.
Entrance fee: 35,000 VND/ visitor.
7. Kim Bong Carpentry Village
Kim Bong is known as the most reputable carpentry village in Cam Kim commune, Hoi An. Most of the ancient architectures of Hoi An's heyday was built by the talented carpenters of Kim Bong village. Originated from the North and also acquired some quintessence of Champa Kingdom, Chinese, Japanese sculptural traditions and of course, skillful hands of Vietnamese craftsmen, Kim Bong's products have become more and more ingenious. For many years, Kim Bong village has developed vigorously and formed 3 groups of artisans: ancient architectural construction, shipbuilding and civil wooden furniture.
From the old town, the village is accessible by boat along Thu Bon river or by bicycle. Here visitors will have chance see the artisans working with their skillful hands on the crafts, admire special works such as the clove carved 1,000 dragons made of bamboos, the image of Japanese Covered Bridge and buy some specialties as souvenirs. Besides, riding around the Kim Bong carpentry village is an interesting activity to get closer touch with daily local life, learn the farm work such as weaving mats, bamboo knit, and also enjoy the local dishes.
Address: Trung Ha, Cam Kim commune, Hoi An.
Opening time: 7am – 5pm, every day.
8. An Bang Beach
An Bang Beach is one of the best beaches in Hoi An with the wild beauty of white smooth sand, green trees along the beach and several bamboo basket boats. It is quite peaceful, still pristine and suitable for both locals and tourists who are looking for a relaxing place. Here is a home to many beachfront resorts, seafood restaurants and hippy bars which you can find easily along the coastline. Tourists visiting An Bang beach can participate in some of the most popular activities, including swimming, paddle-boarding and surfing. The best time to visit An Bang beach is between March and September when the weather is fairly pleasant with calm waters. But it is pretty crowded during this time.
Address: 7km north of Hoi An Ancient Town
Transportation: Bicycle, motorbike, taxi or private car
9. Bay Mau Coconut Forest
Located in Cam Thanh commune, 5km from Hoi An ancient town, Bay Mau coconut forest is known as a right place to get wonderful coracle rowing experience, thus it attracts a large number of tourists. It is the green tourism area and also the "lung" of Hoi An and nearby areas. Here is the habitat of many marine animals such as shrimp, crab and mollusks.
Nothing is more interesting than joining with local fishermen on the river and enjoying hands-on experience to explore the wetland ecosystem and understand more about the local daily life. Besides, you can participate in some exciting activities like baskets boating, visiting coconut forest, tasting the fresh sea-foods on the boat… The small boats will bring you float under the coconut leaf canopy to enjoy the green and boundless space of water coconut trees. It seems make all pressure of busy life disappear to prepare energy for a new day.
Address: Van Lang, Cam Thanh commune, 5km east of Hoi An Ancient Town
Entrance fee: 150,000 VND/ a basket boat/ 2 people.
10. My Son Sanctuary
My Son Sanctuary is a group of temple-towers of Cham people, an imperial city during the Champa Kingdom. It was officially recognized as the UNESCO's World Heritage in 1999. Nestling in a narrow valley surrounded by mountains, My Son Sanctuary comprises 70 architectural works including temples and towers which connect to each other with complicated red brick designs. Each group has a main temple worship Linga – a symbol of Shiva, one of senior triple gods in Indian Hinduism. The main tower is for the deities of Champa people, and the smaller tower is for worship of Champa's king.
According to records on the stone stele, the prime foundation of the ancient My Son architectural complex was a wooden temple to worship the Diva Bhadresvera genie. Through stone stele and royal dynasties, they proved My Son to be the most important Holy Land of the Cham people from the late 4th to the 13th centuries. For those who are into history and Cham architecture, My Son Sanctuary is the perfect place to discover. It is a harmonious combination between cultural values and the natural beauty.
Address: My Son, Duy Xuyen District, Quang Nam Province, 40km away from Hoi An Ancient Town
Opening time: 6am – 5pm.
Entrance fee: 150,000 VND/ visitor.
11. Tra Que Vegetables Village
Tra Que village is named after the sweet scented vegetables that spice up the everyday meals of the Hoi An people. This village was formed 300 years ago, surrounded by De Vong River and Tra Que Lagoon. Thanks to the special condition of rich soil and water, the village is famous for planting many kinds of vegetables and herbs such as lettuce, water spinach, cabbage, basil, coriander, fish lettuce… Thanks to a kind of algae found only in a lagoon in this village, Tra Que herbs and vegetables look so fresh and green. They are widely recognized for their quality, safety and especially outstanding tastes and flavors.
This village is a perfect destination to enjoy the fresh atmosphere, meet lovely local people and get away a bustling city life. Tourists have great chance to watch and experience the farming procedures of local farmers such as hoeing soil, raking soil, planting, watering, picking vegetables… You can also take a hands-on cooking class and then taste some famous dishes with Tra Que vegetables and herbs.
Address: Cam Ha, Hoi An, 3km from Hoi An Ancient Town
Entrance fee: 10,000 VND/ visitor
12. Cham Island
Cham Island, or known as "Cù Lao Chàm" in Vietnamese, occupies beautiful sand beaches, forested hills and breathtaking landscapes. It includes 8 small island and has been recognized by UNESCO as the World Biosphere Reserve (Cu Lao Cham Marine Park). Just 30 minutes traveling by speedboat from Cua Dai port, you will reach a marvelous place with the picturesque and pristine setting.
Cham Island offers a wide variety of leisure activities, namely, camping, swimming and sunbathing on the long white sandy beaches. For those who love to explore the corals and colorful marine life, there are available facilities for water skiing, paragliding, kayaking, kite flying, snorkeling and scuba diving. Staying overnight on the island will give you chance to witness the best sunrise and sunset. It is recommended to visit Cham Island between April to August when the weather is comfortable with a sunny sky, the clear water and calm sea. You should avoid getting here from September to March due to the bad weather with rough sea and even storms.
Address: 18km offshore from Hoi An Ancient Town.