Diving in Hoi An: Tips, Advices & Best time to Dive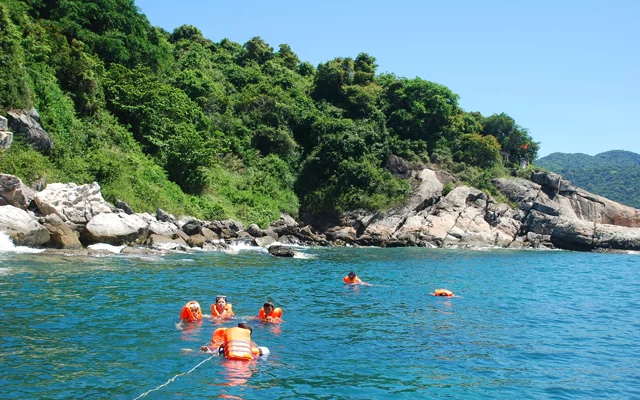 Hoi An is an UNESCO-listed Ancient Town. It has a lot to offer: a diverse cuisine, the old yellow typical house, the well-preserved unique architecture, colorful lantern streets, friendly local people… But Hoi An has much more than that and among them is snorkeling and scuba diving in Hoi An, which allows you to immerse yourself in the marine life with a variety of fish species and abundant corals. There is a good source of information for visitors who love diving in Hoi An.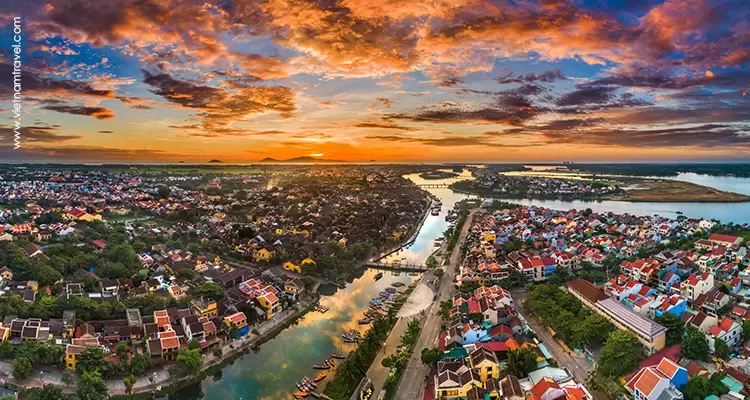 Diving Centers in Hoi An
Cham Island Diving Center

Cham Island Diving Center is one of the most trusted companies in Hoi An. It offers daily private and sharing tours for snorkeling and scuba diving in Cham Islands – a UNESCO World Biosphere Reserve. The multilingual crew can speak different languages such as English, Italian, French, Spanish and Vietnamese. They will provide you the diving experience and show you the best of the spectacular coral reefs during the tour. There are many levels and styles to suit your ability and experience, from complete beginners to dive masters.
Address: No.88 Nguyen Thai Hoc Street, Hoi An.
Hoi An Diving Center (Blue Coral Diving)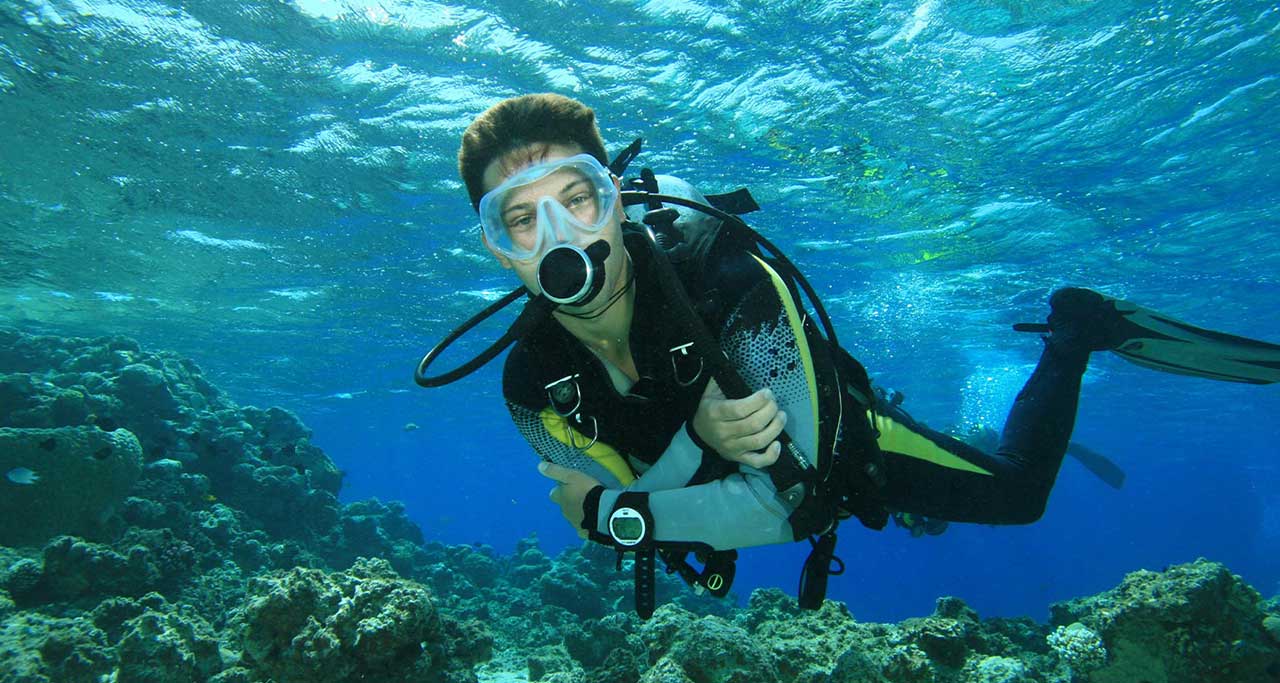 Hoi An Diving Center is the only 5 Star IDC PADI Dive Center in Hoi An. It provides daily scuba diving and snorkeling boat trips and also PADI courses with different levels. An international team of instructors and dive masters will give you with a memorable diving and snorkeling experience at the beautiful sites on the Cham Islands. The ten dive sites feature countless species of fish, coral, shellfish, and many other under-the-sea creatures.
Address: No. 33 Tran Hung Dao Street, Hoi An.
Sea Trek Vietnam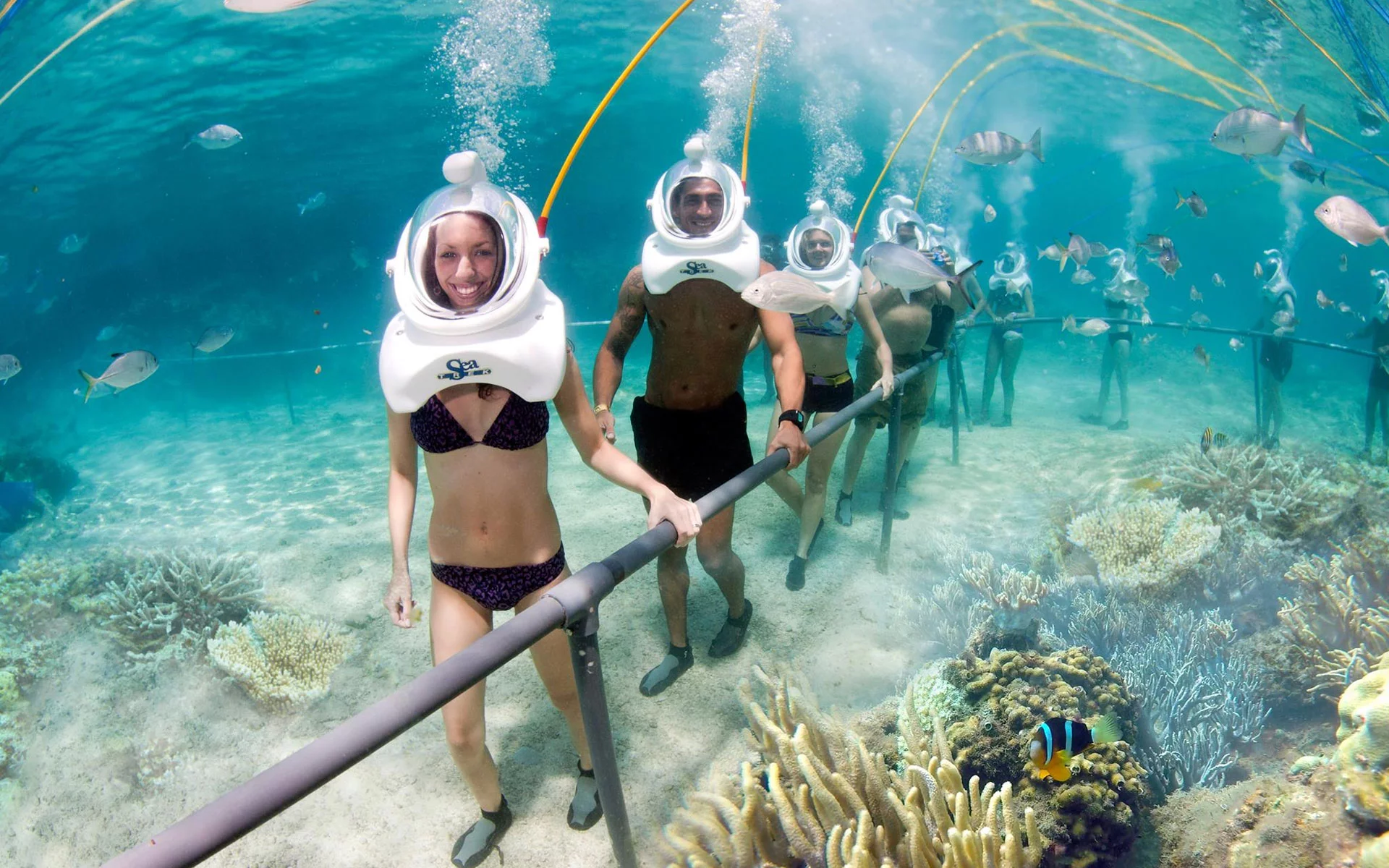 Unlike the 2 above centers, Sea Trek does not offer free scuba diving. It offers an impressive underwater walking tour at Cham Island which is designed for non-swimmers and non-divers from 8 – 80 years old. You are provided some necessary equipment to make sure you can breathe and walk on the floor of the sea, get closer to corals and feed the fishes. It will be an interesting experience. Snorkeling tour is also available at Sea Trek but not scuba diving.

Address: No.160A Nguyen Duy Hieu Street, Hoi An.
Snorkeling and Diving Spots

Cham Islands is a great location for diving in Hoi An. It has been recognized by UNESCO as the World Biosphere Reserve since 2009. Cham Islands consists of 8 small islands, including Hon Lao (the largest), Hon Dai, Hon Mo, Hon Kho Me, Hon Kho Con, Hon Tai, Hon Ong and Hon La. Each island has its own particular features and different types of corals and sea animals so tourists will have chance to see as much as the sea offers.
Below are some popular dive sites on Cham Islands:
Hon Tai North and Hon Tai South

Hoi Tai is considered as the best place for diving on Cham Islands. It is divided into 2 parts: Hon Tai North and Hon Tai South. The water here is warm with an average temperature around 29ºC, perfect for diving. Here you can see many different types of colorful hard and soft corals and a diversity of sea animals such as shrimps, crabs, trigger fish, clown fish, sea cucumbers and beautiful lionfish.
Hon Nhan

For those looking for a diving spot at an intermediate level, Hon Nhan is an unmissable dive site. Here, you can dive down maximum 40m and see thousands of nudibranchs and plenty of ribbon eels, seahorses, pipefish, triggerfish and barracudas.
Hon Mo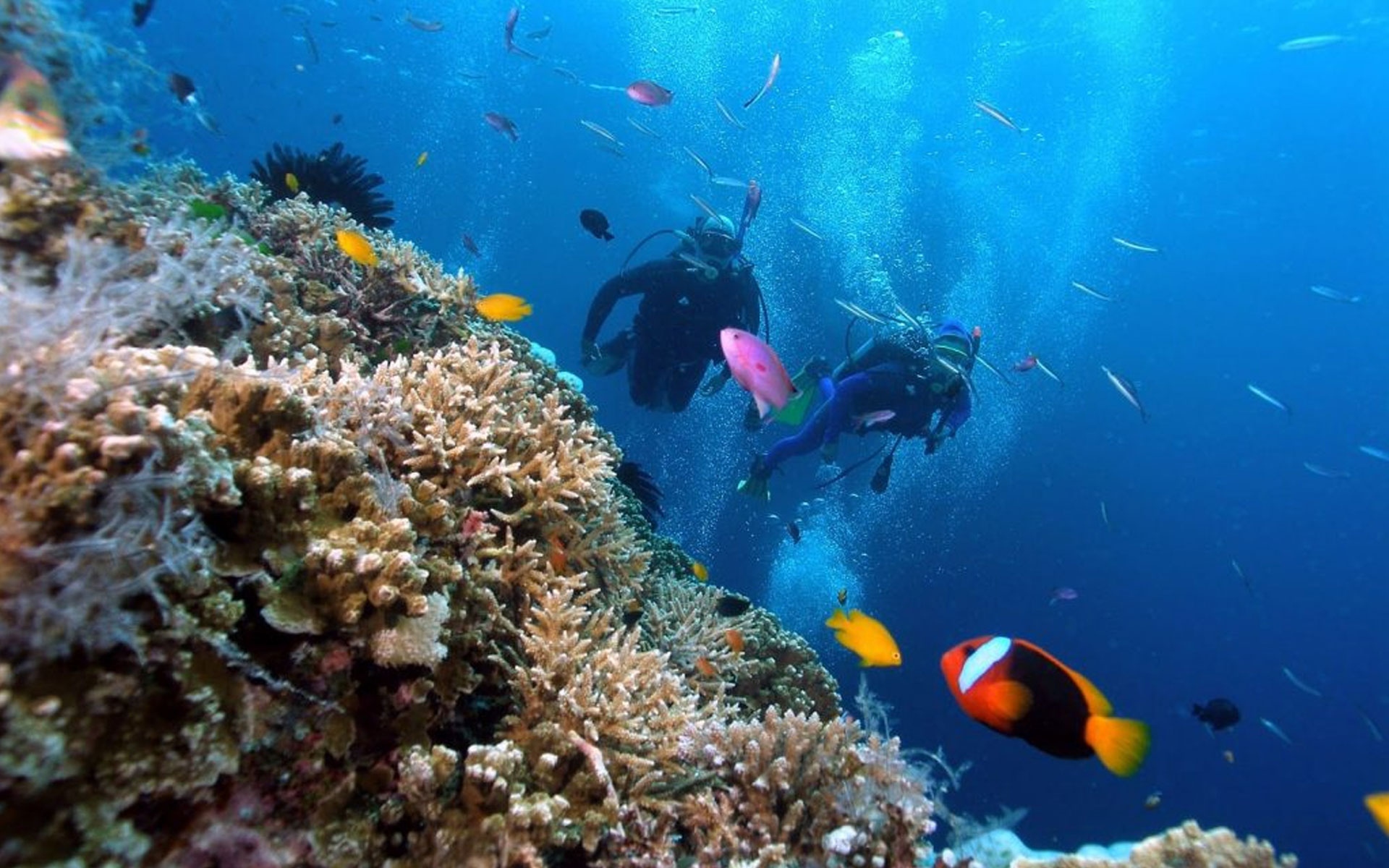 Hon Mo dive site is full of hard and soft corals, pipefish, clownfish, seahorses and nudibranchs. Divers can start at 4m and go down to maximum 35m to discover the life of different fishes and other underwater residents.
Ran Manh

Ran Manh is a stunning undersea island offering large schools of fish, lion fish, barracudas and nudibranchs. You can also have chance to see the rock formations on the seabed. Drivers of all levels are accessible to Ran Manh between 6 -24m in depth.
Best time to dive in Hoi An

The possible time to visit Cham Islands for diving is from March to August when the weather is relatively dry and sunny, and the sea is calm. Especially, summer months of June, July and August are the best as the water is clear, making it easier to see a wide variety of small colorful tropical fish and beautiful corals.
In contrast, getting there between September and February is almost impossible due to the bad weather conditions with heavy rain and rough sea, even storms. And most of dive companies actually close down these months.
Tips & Advices
– The dive company will provide you snorkeling and diving equipment so you just need to bring swimsuits and waterproof camera to capture the best photos under the water.
– You should follow instructions of your diving guides and stay close to them.
– There are many levels of snorkeling and diving tours so non-swimmers and non-divers are totally can join. Snorkeling is the best option as it doesn't require any certification or training.