Saigon Tours – Suggested Travel Routes for Saigon Trips
Saigon (former name of Ho Chi Minh City). This name comes from a local kapok flowers, then they changed to Saigon – Gia Dinh when French built the administrative capital since early of in the 1860s. During the Vietnam wars, they used Saigon as the capital of the Republic of Vietnam, Which was known as South Vietnam. After Apr 30th 1975. The name Saigon officially changed to Ho Chi Minh City but local people still use Saigon as shortening in the daily conversation.
This is the biggest city in the South of Vietnam, It has strategic location surrounded by Mekong delta, Central highland of Vietnam and beautiful coastal line of the South. Saigon also was the travel hub to all connecting destinations to Phu Quoc Island, Singapore, Philippine, Malaysia, Thailand or Cambodia…
Saigon is always in the list of travelers to Vietnam or Southeast Asia.
After 7 years working as a local tour guide, I make this article to give you quick suggestions to help you plan a trip to Saigon and all the possible Saigon Tours.
Saigon airport (Tan Son Nhat airport) How to get to Saigon city center.
Tan Son Nhat airport ( the busiest airport in Vietnam handling 36 million passengers in 2017) is about 8 km from City Center, with population of over 10 million (Statistics in 2019), traffic in HCM City is always busy. It may take you 30 minutes by car or longer (depends on the traffic). If you need a private car for airport pickup, please search for "Book Vietnam Car". Google will show you some good local car suppliers with good services.
Saigon Tour options
When you get to Saigon, you will stay at least a night in this metropolitan city, few things you should not miss:
Try fresh tropical fruits. There are so much of choice for tropical fruits from fertile orchards in Mekong Delta transfer to Saigon each night. You will get them at Ben Thanh market, Fruit shop on the side walk to cheaper at any supermarket. There are long list of fruits name, it depends on the time/season but you are always have the best tropical fruits in any time you visit Saigon and some of them have no English name ( May be I don't know, may be English dictionary did not name them yet)
Good restaurants. There are so much of choice for good food in HCM City. You may check on some guide book for restaurants for tourists, please look for updated version. But if you ask me. Where do you take your friends and family for dinner? My answer: It depends on what my friends like and for sure if you get to restaurant that crowded with locals, you will always find good food. It is easy to find it when you walk along the streets.
City Night life.
There are many top roof bar, night club, café, pub, beer garden in this busy city. Try it and find it worth.
Saigon 1 day tour.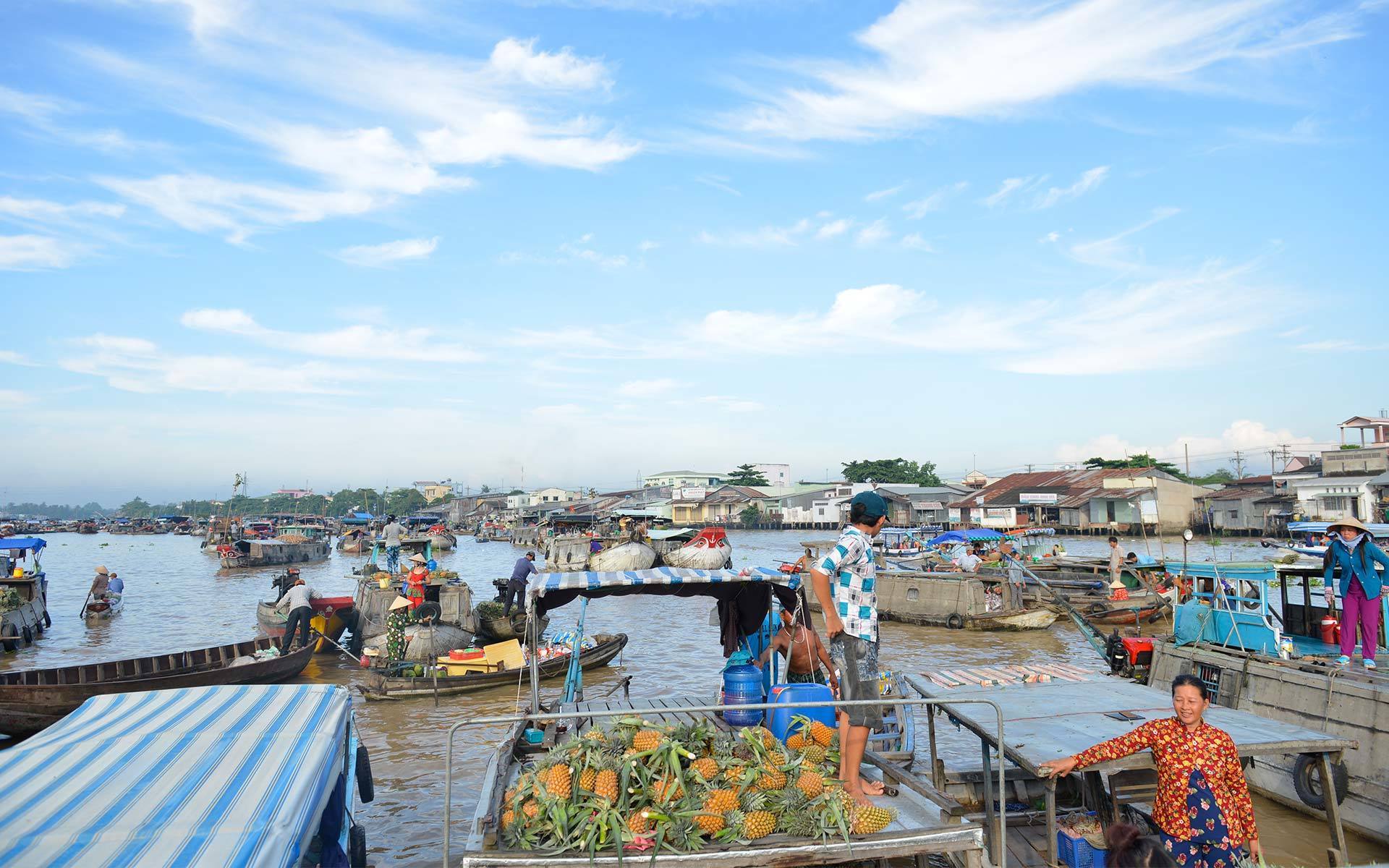 If you have only 1 day, I have several options so depends on your own interest, you may choose the city's landmarks which are well known to international visitors include the Ben Thanh Market, Ho Chi Minh City Hall, Notre-Dame Cathedral Basilica of Saigon, Saigon post office,  Independence Palace and the Municipal Theatre, China town ( Cho Lon). In the evening may try the dinner on Saigon River Cruise.
You could also take a half day tour to Cu Chi tunnels or combine with Tay Ninh Cathedral of  Caodaism.
You may think of day trip to Mekong Delta. In the day trip, you could only visit part of Mekong delta in My Tho – Ben Tre.
Saigon 2 days tours.
With this time frame, you have more choice to further to Mekong Delta to Can Tho or  take 2 days trip to Mui Ne, Phan Thiet or Vung Tau.
Saigon 3 – 5 days tours.
Most of visitors to Saigon often plan this length of time for part of Saigon & Surrounding for their trip.
They have many options:
– Saigon city tour + Cu Chi & Tay Ninh + Mekong Delta.
– Saigon city tour + Mu Ne, Phan Thiet + Mekong Delta.
– Saigon city tour + Mekong Delta + Phu Quoc Island
– Saigon + Dalat
– Saigon +Ben Tre, Tra Vinh + Can Tho + Saigon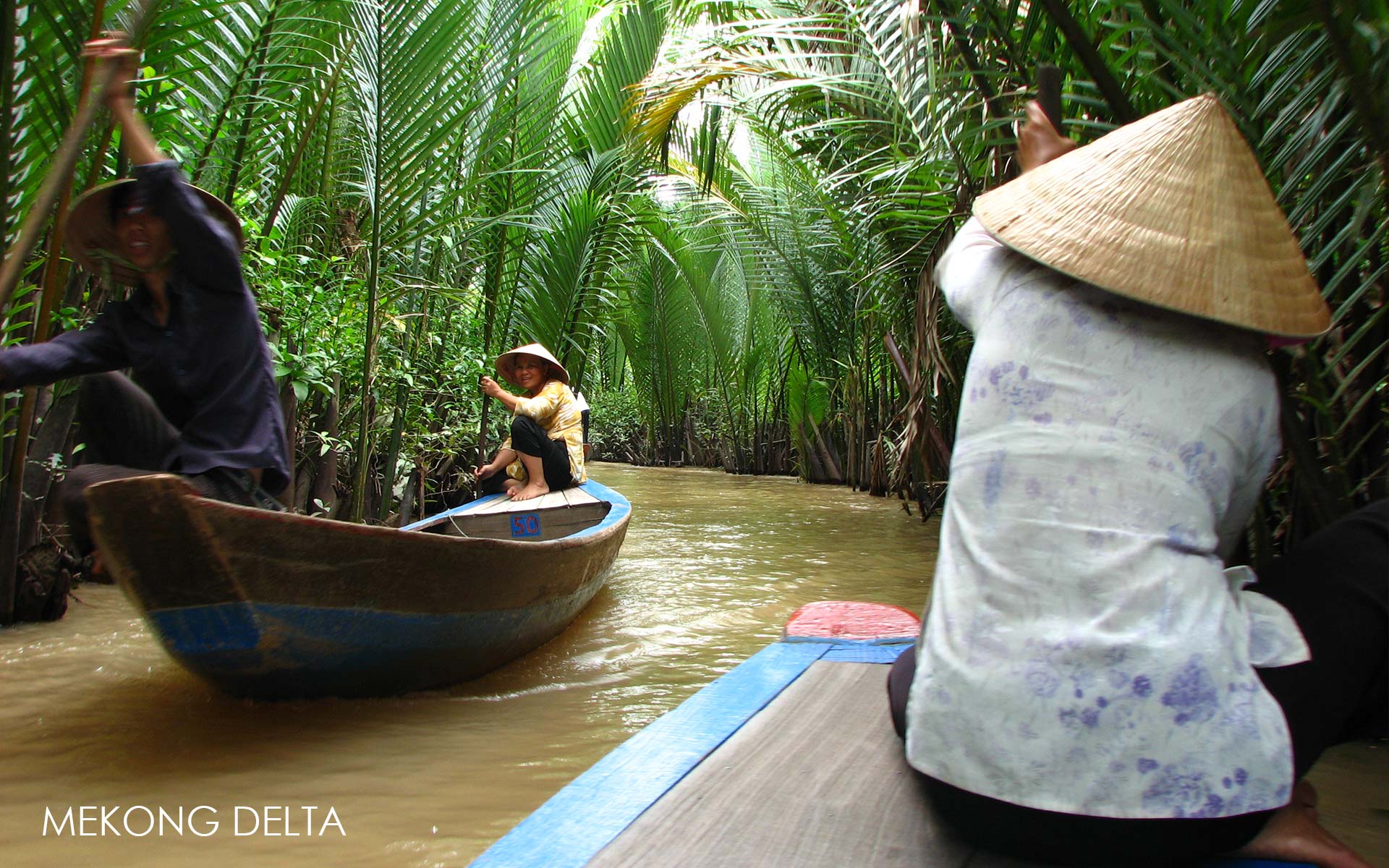 Either you stay short time or longer, Saigon always has great things to offer with good travel experience.
A professional local guide + private car/van will make good impact for your trip. Many qualified professional local tour operators can give you good hand for your South Vietnam package even better.
If you have any questions about Saigon tour or any travel services, you could place your question here and I will reply you in the same day.