Things to Do in Phu Quoc Island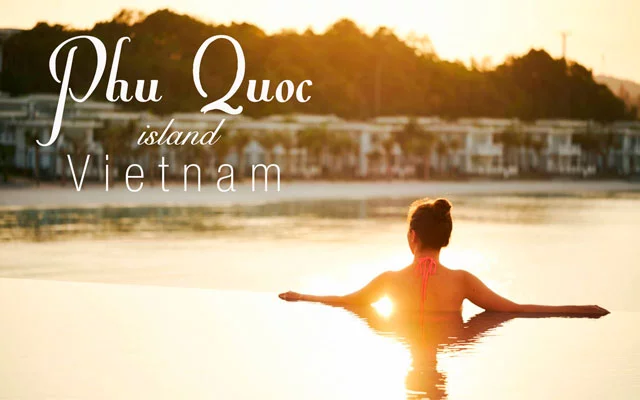 Vietnam is a diverse destination offering something for every traveller but if you're looking for an island getaway, Phu Quoc is the perfect destination! Located off of the southwest coast of Vietnam and just an hour away from Ho Chi Minh City, lies this paradise island.
Roughly the size of Singapore, Phu Quoc is considered to be mostly untouched and is covered by almost 100 mountains, green forests and majestic waterfalls. The most popular allure for visitors, however, are inviting sandy beaches and crystal-clear waters making Phu Quoc a highlight on your itinerary!
Check out our Phu Quoc travel guide and list of the top 10 things to do on Phu Quoc Island and enjoy your trip!
I. How to get to Phu Quoc
Travelling by bus then by ferry
Getting to Phu Quoc doesn't need to break the bank. Travelling by local bus and ferry can easily be done! Even if you're travelling on a budget, the journey is very affordable. Buses run regularly from Ho Chi Minh City to Rach Gia and only costs about 150,000 – 200,000 VND (approx. $7-$9) each way and takes about 6 hours. Make sure to purchase your ticket in advance and arrive at the bus station 30 minutes prior to departure with ticket in hand.
Once you arrive at the Port of Rach Gia, take the ferry to Phu Quoc Bai Vong Fast Boat Pier. Travelling by ferry to Phu Quoc should take about 2.5 hours. When purchasing your ferry boat tickets, we suggest using one of the following companies which we have found to be most reliable; Superdong and Phu Quoc Express. The tickets are 230,000 – 300,000 VND ($11-$13 USD) and remember to arrive with ticket in hand with plenty of time to spare before departure.
Travelling by private car and ferry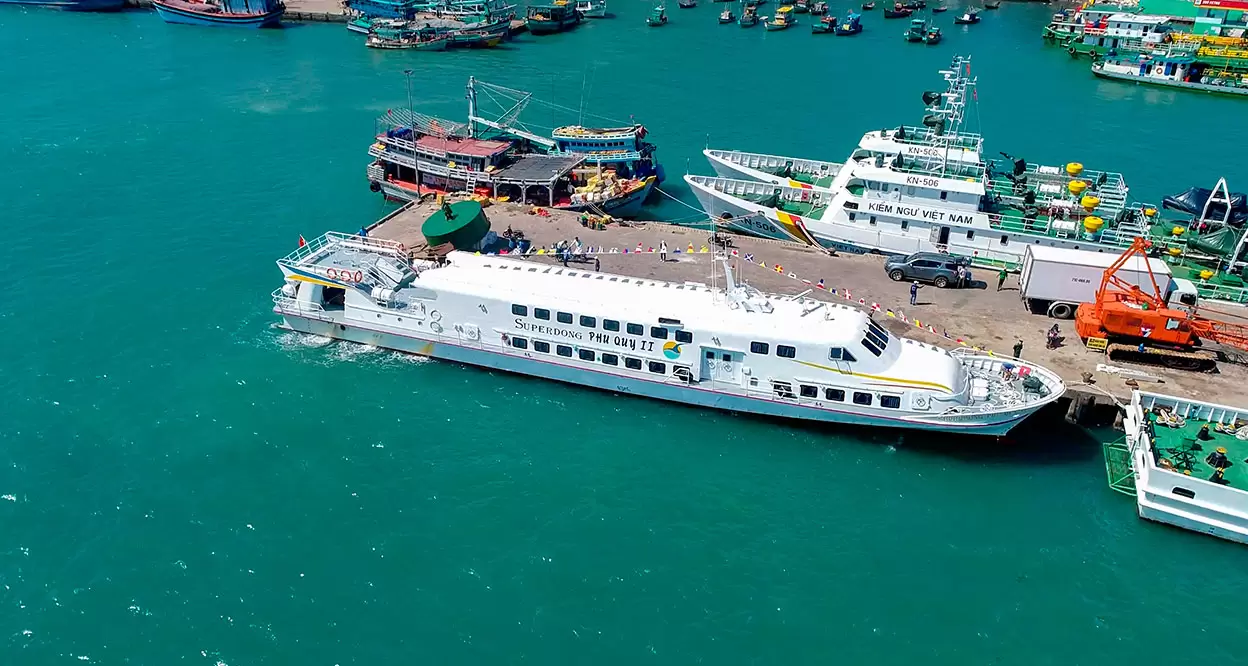 If time and budget allow the most stress-free and relaxing way to get to Phu Quoc is to combine the journey with a stop in the Mekong Delta. From Ho Chi Minh City travel to Con Tho and spend the night to enjoy the countryside and visit points of interest like the ancient On Temple or the well-known Cai Rang Floating Market. Can Tho is the heart of the Mekong Delta and is located on the Hau River. The name comes from "Cầm Thi Giang", meaning river of poems which has a such a romantic flare. Ask a Vietnam Travel consultant about traditional and local modes of transportation such as the ferry, or rowboat. Our consultants can advise and assist with these arrangements.
Travelling by plane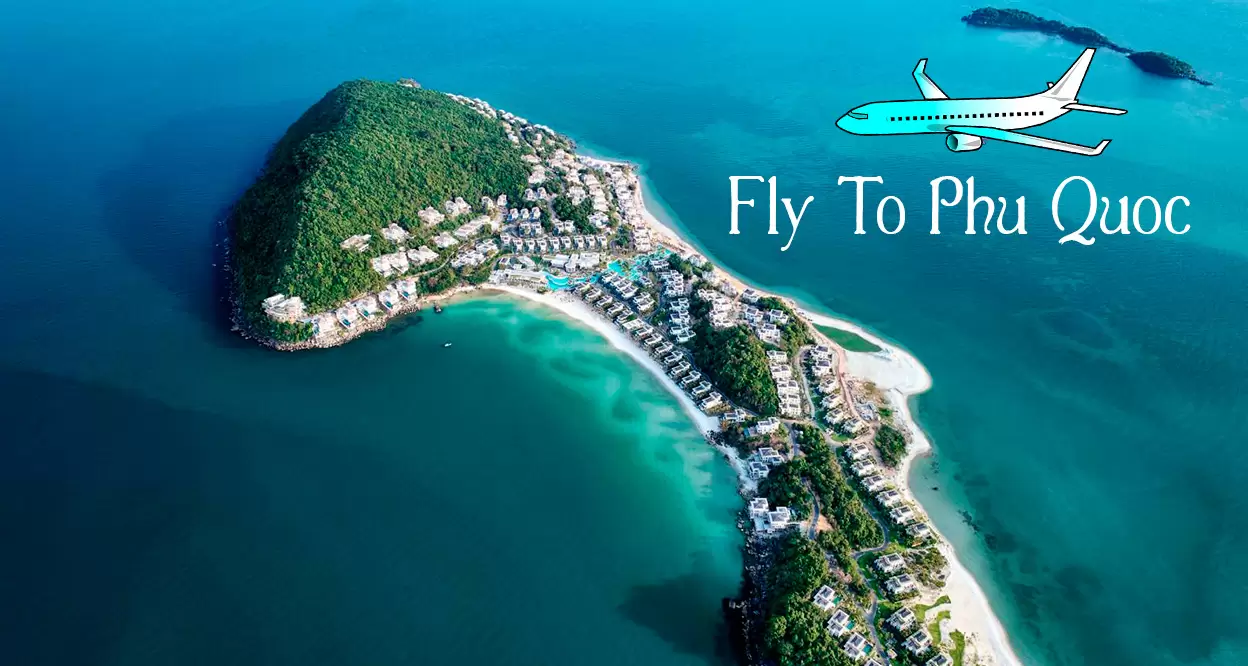 Of course, the fastest and most convenient way to travel to Phu Quoc is by airplane. Departing from Tan Son Nhat Airport in Ho Chi Minh City, travellers can fly Vietnam Airlines, Pacific Airlines or Vietjet Air in just 1 hour to Phu Quoc. Although flying is the most expensive option, it is still well priced and can save lots of time with fares ranging from $30-$130 USD. Airfare is subject change until time of booking. Upon arrival in Phu Quoc, taxis are readily available or contact a Vietnam Travel consultant who will be happy to book a private transfer to your hotel.
II. Getting around Phu Quoc Island
The best way to get around Phu Quoc Island is by motorbike. Especially when you are scouting the area for beautiful beaches and hidden treasures, you will appreciate the mobility of your rented bike. You can rent one from most hotels on the island or from the many small rental shops around Duong Dong Town. Prices range from 100,000 – 150,000 VND per day and the price of gas is nominal. Be sure to wear a helmet as the laws in Vietnam are strict, and stay under the speed limit to avoid paying a cash fine to the police.
Of course, it is also easy for you to take a taxi or hire a private car with driver to travel around the island. But to get to the smaller islands of the southern archipelago, you need a boat. Go to the harbor and ask one of the local guys with the smaller vessels. If you are not a friend of clumsy communication, ask your hotel receptionist or someone at a tour desk to organize something, or contact Vietnam Travel's consultant to arrange an Phu Quoc excursion for you in advance.
III. Things to do in Phu Quoc
There is an abundance of things to do once you arrive. Activities range from water sports, culinary adventures, bustling night markets and simply relaxing seaside taking in the sun, warmth and fresh air. You will need at least 3 days to enjoy the island and more if you have the time! Here are the top attractions that should not be missed:
1. Enjoy rest and relaxation at Phu Quoc's stunning beaches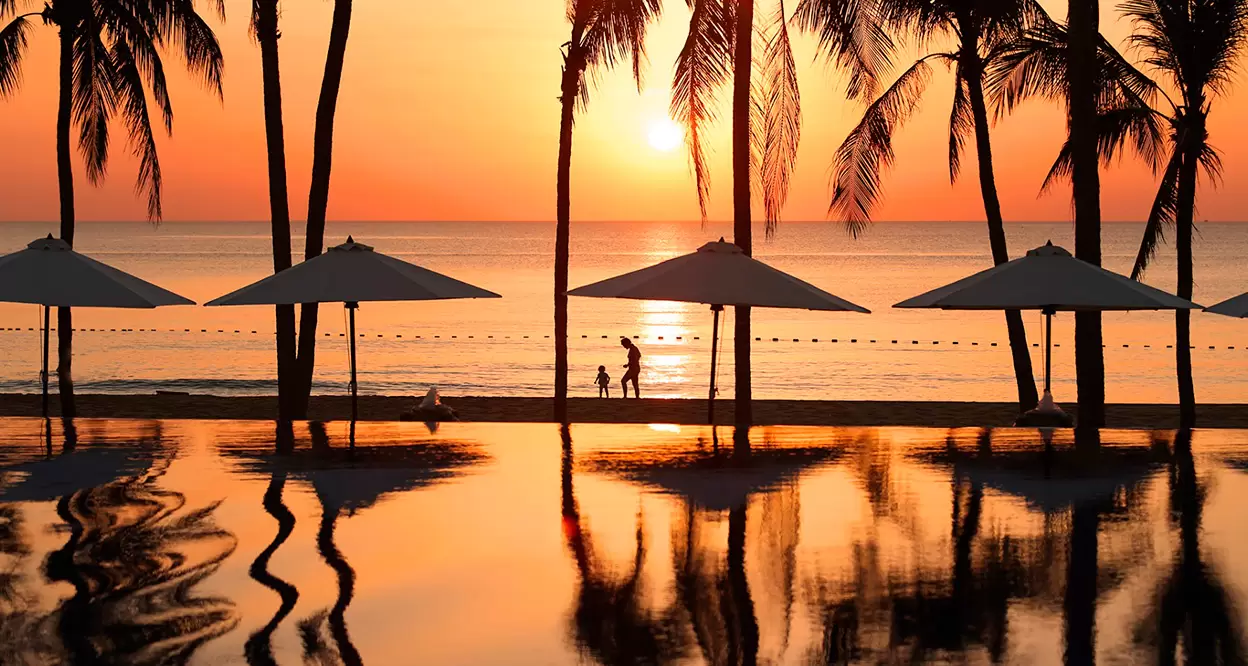 One cannot speak of Phu Quoc Island without mentioning its top attraction: the beaches. Known as one of the most beautiful and isolated islands, the pristine beaches are what attract visitors. There are some well-known beaches spots such as Long Beach, Ong Lang Beach, Khem Beach and Bai Sao Beach where you can take many beautiful photos.
If you're looking for a more isolated spot, one can still find that special spot allowing complete immersion in the warm, clean sandy beach. Many of the island's beaches are not marked on maps clearly. Go exploring – seeking and you'll find one for yourselves.
2. Learn Vietnamese history at Phu Quoc Prison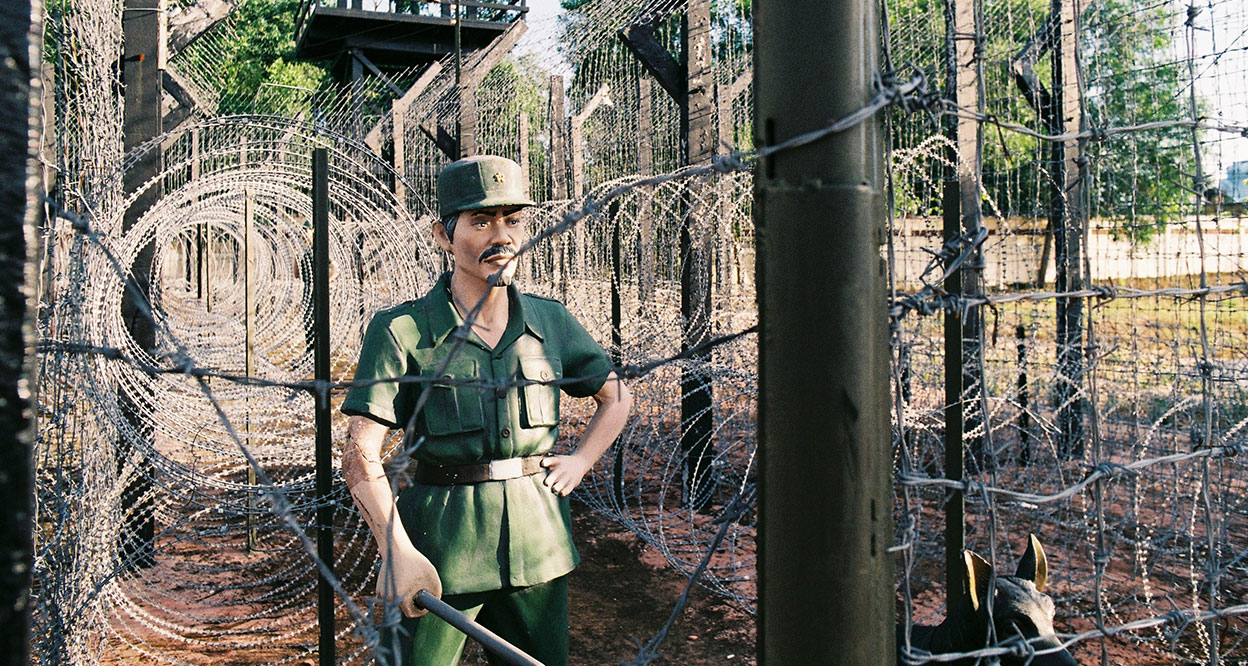 Phu Quoc Prison is where Vietnamese soldiers were imprisoned during the Vietnam War. The prison is now a museum where you can see torture instruments, photographs of former prisoners and various exhibits with life-sized mannequins depicting graphic scenes of what life was like in prison during its operation. Whilst not for everyone, the prison is a way for tourists to learn more about Vietnam's history and a reminder of the brutalities of war.
The prison is open between 7:30am to 11 am and 1:30pm to 5pm daily and entry costs around 3,000 VND per person. Guided tours are available in a variety of languages.
3. Watch the sunset on the beach with a few cocktails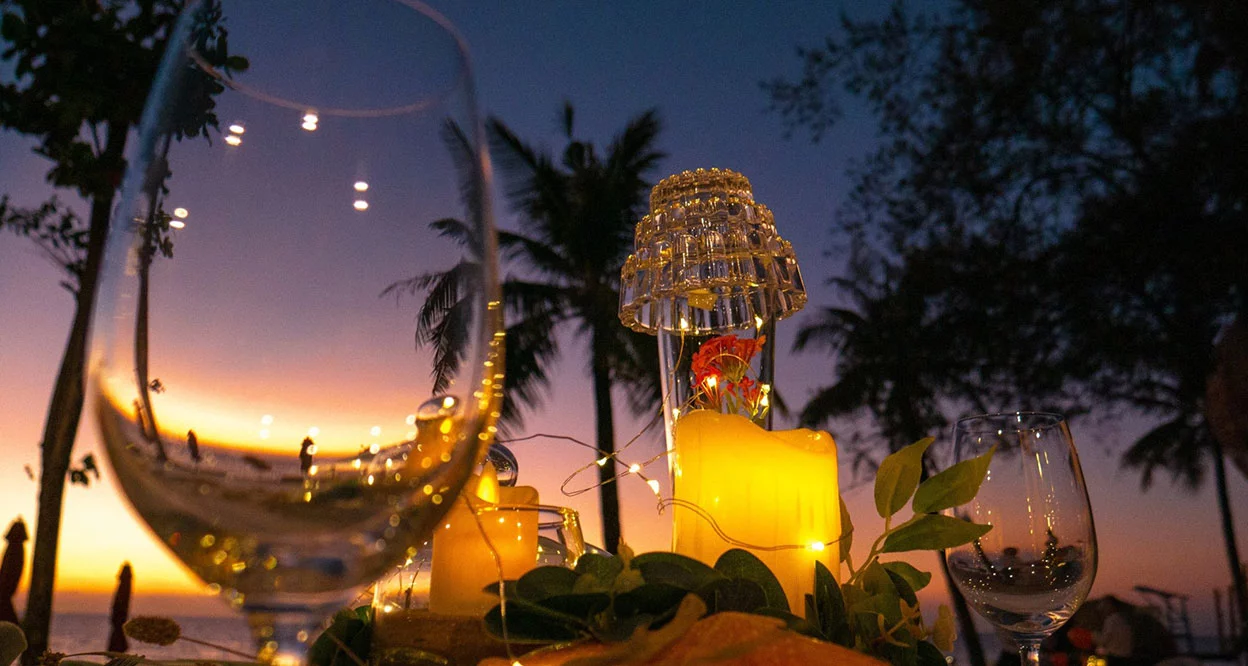 After a day on the beach, or perhaps being out and about exploring the island, find yourself a bean bag on the beach at a trendy beach bar, order yourself a cocktail and watch the spectacular sunset. All beach bars in Phu Quoc are perfect as you can play in the sand, swim if you like more or unwind with a few drinks. Vietnam Travel recommends some names such as Rory's Beach Bar, Sunset Sanato Beach Club, OCSEN Beach Bar & Club, Rock Sunset Island Bar and The Rock Corner Beach Bar & Fast Food…
4. Visit the Phu Quoc night markets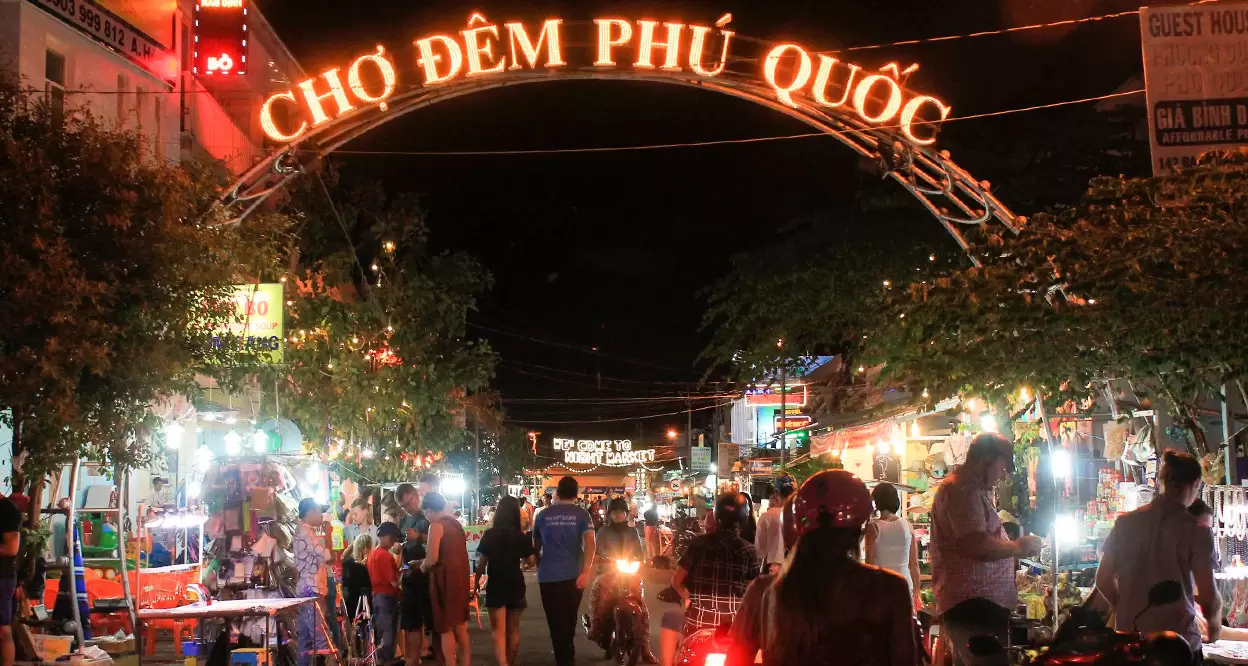 One of the most fun and interesting things about traveling throughout Southeast Asia are the night markets and Vietnam is no different. Phu Quoc has two famous night markets which are both located along Vo Thi Sau Street in Duong Dong Town. One is Dinh Cau (the old one) and Bach Dang (the new one). They are located very near each other and can easily be visited during the same evening. The markets will fill your senses with exotic smells and vibrant colors. Make sure to visit the markets hungry as there are food stalls selling seafood and special treats that will make your mouth water. This is also a great place to take care of souvenir shopping but don't forget to bargain! The night market will come alive around 6:00pm and stay open until about 10:30pm; weather permitting.
5. Experience local life at Ham Ninh Fishing Village
Your time in Phu Quoc Island would not complete without a visit to Ham Ninh Village. This famous and picturesque local fishing village is one of the oldest on the island. One of the main sources of income for people on the island is fishing. This is especially evident here in the village and there are many seafood restaurants. You can also learn more about some of the other sources of income such as pearl and sea cucumber diving. Visiting the village will allow you to get a glimpse into local life and meet the friendly village people.
6. Discover VinPearl Safari Phu Quoc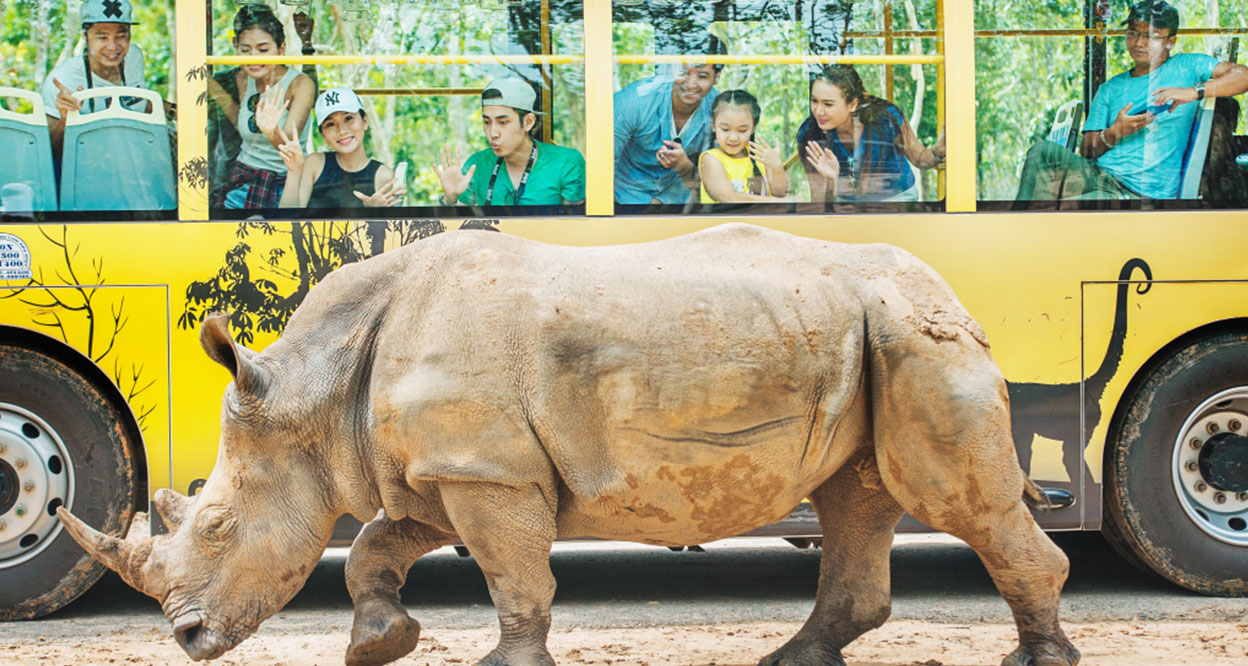 Located in the complex of Phu Quoc United Center in the northwest of Phu Quoc Island is VinPearl Safari – the first and only open zoo in Vietnam that was built according to the international safari model. There are two parts of the park: the walking zoo and the safari. Each subdivision in the VinPearl Safari Phu Quoc is a different habitat ensuring that the proper living conditions and standards are met from an animal sustainability and safety standpoint. Here, you can discover different species of wild animals from South Africa, Europe, India, Australia etc. They are all well looked after and fed properly which is amazing to see. It will be great experience, especially for kids, when you wander at your leisure round the safari, great bus ride, and get up close with elephants, giraffes, tigers & lions, bears, rhinos, hippos, deers, antelope, zebras, monkeys, lemurs, oxen, birds, and many others.
7. Explore Suoi Tranh
Located just a 10 minutes' drive from town, take a break from the sandy beaches and explore the greenery, natural caves near the Suoi Tranh (Tranh Stream). This is a nature lover's paradise, perfect for picnics, camping and hiking with beautiful flora and fauna. The best time to visit Suoi Tranh is at the rainy season from May till September. The entrance fee is 5,000 VND/person and parking is available for 10,000 VND.
8. Sail to Turtle Island and Fingernail Island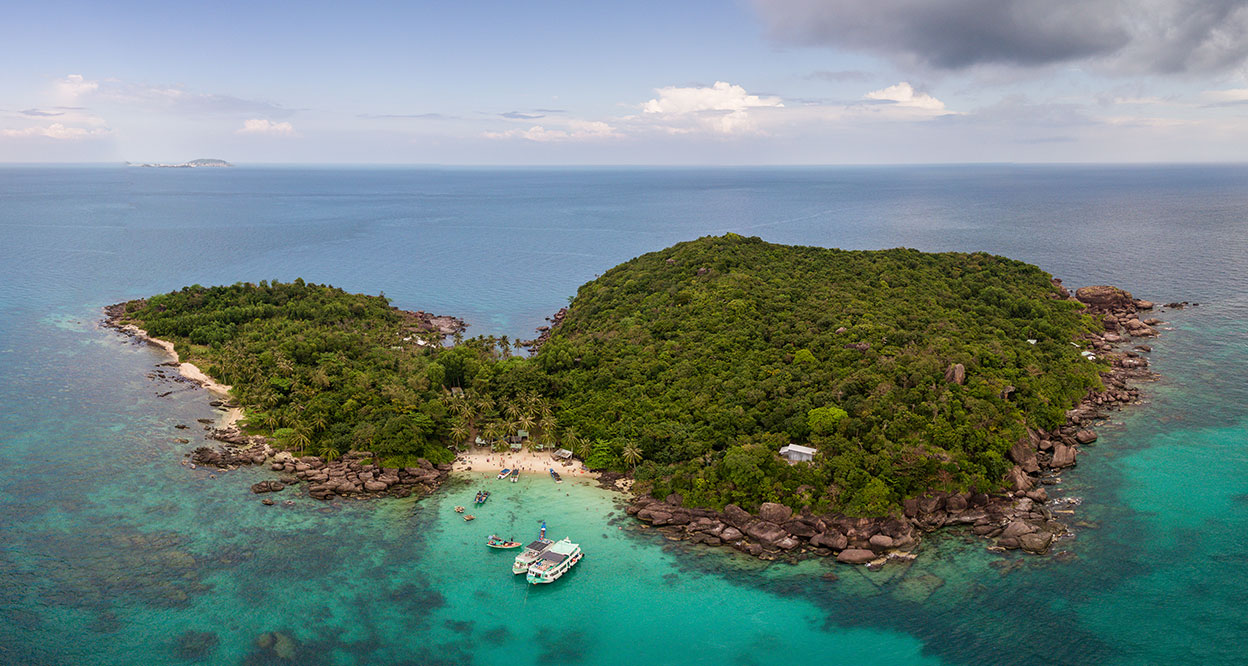 Turtle Island is the most remote and smallest of the 21 islands that make up the Phu Quoc Islands. Possessing thousands of meters of coral reefs, this is an ideal location for snorkeling. Thankfully, the coral reefs have yet to be ruined by visitors. From Duong Dong Harbor, catch a boat and sail north along the coast. Whilst sailing, you will have time to fish and snorkel the pristine coastline. Don't forget your waterproof camera or Go Pro to capture the natural beauty of this area.
9. Try Snorkeling and Diving around Phu Quoc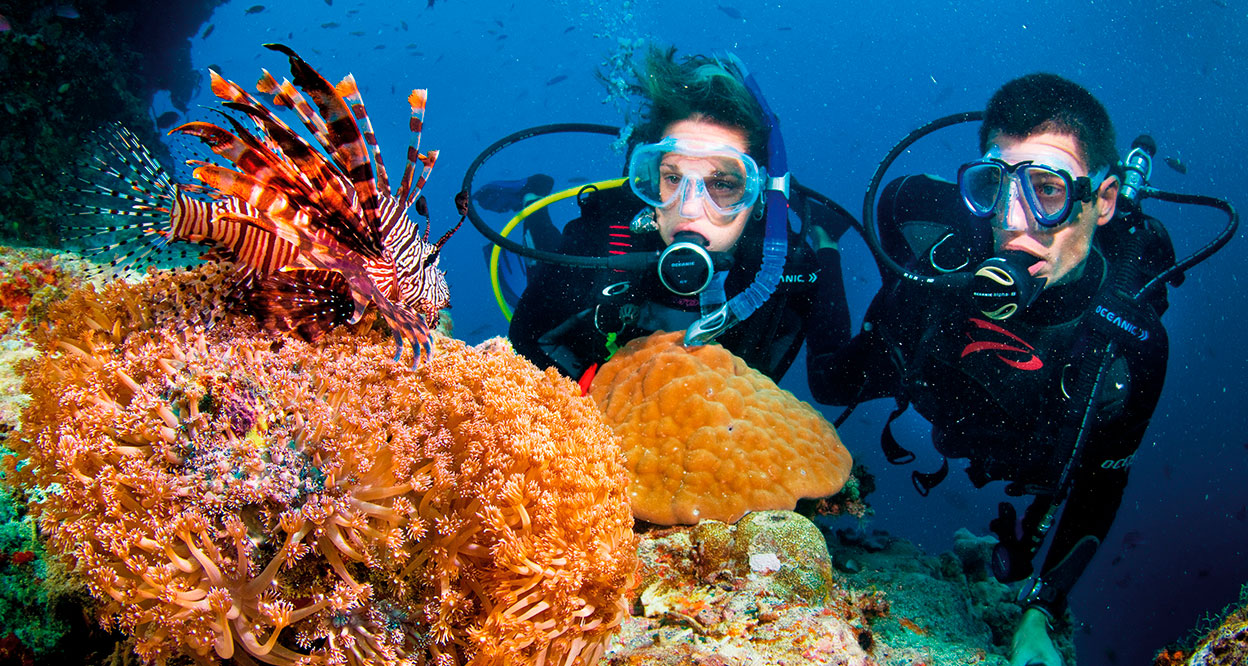 The Phu Quoc Islands are known as the most beautiful islands in Vietnam. With 150 kilometers of coastline, Phu Quoc is the ideal destination for lovers of diving and snorkeling. Phu Quoc is comprised of several small islands, twenty-one in total, offering plenty of pristine coastline to enjoy. The best time to snorkel and dive is generally from November to April when the sea is calm. Both the northern and southern areas of Phu Quoc offer excellent snorkeling and diving areas to observe various marine life.
Here are some highly recommended spots for snorkeling and diving in Phu Quoc. In the half of the island, try Turtle Island, Fingernail Island and Thom Beach. In the southern areas of the area, check out Hon Thom Island, Dragon Rock, Dry Island, Roi East, Roi South. Apart from relaxing and immersing yourself in the fresh island air, water lovers will certainly enjoy snorkeling and diving in the natural tranquility of the island.
10. Ride the longest Cable Car in the world from Phu Quoc to Hon Thom Island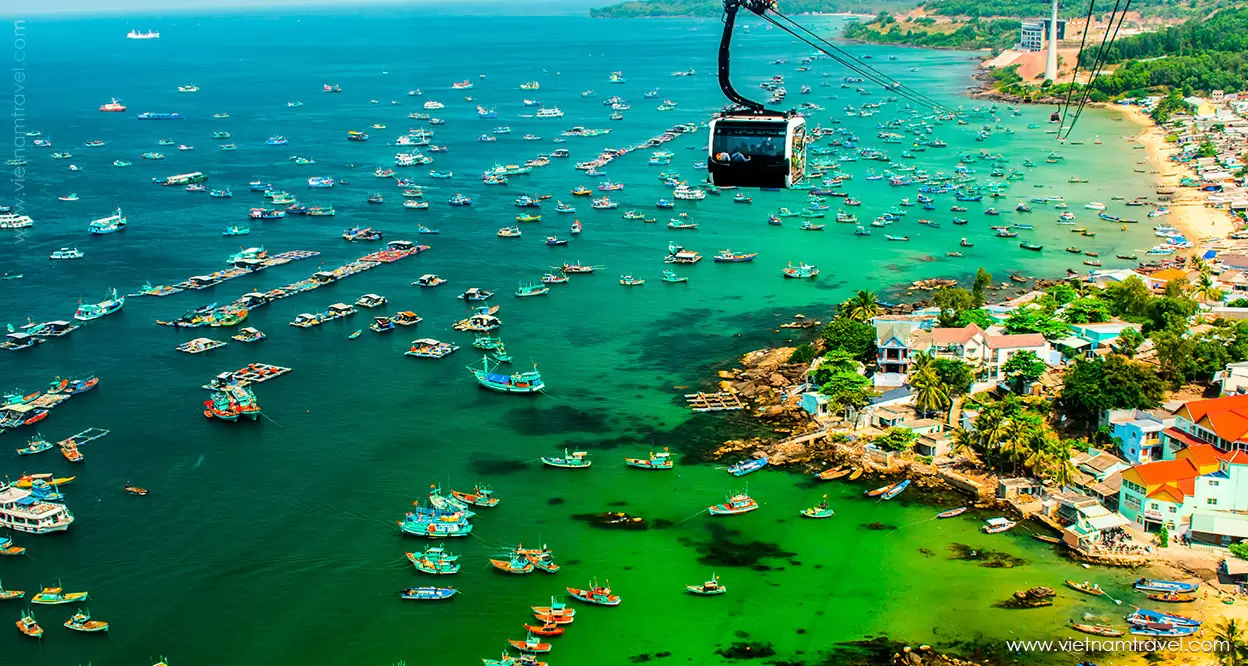 A visit to Phu Quoc would not be complete without a ride on the longest cable car in the world! That's right! This cable car holds the world record for being the longest cable car which is nearly 8 kilometers each way. Phu Quoc cable car connects An Thoi Town with Hon Thom Island or otherwise known as Pineapple Island. Board the cable car in An Thoi and sit back and enjoy the fifteen-minute ride over the blue waters. The cars provide perfect panoramic views high above waters of the Gulf of Thailand. Hours of operation are from 7:30am to 17:30 every day with a one hour and thirty-minute lunch break. Once you arrive in Hon Thom, there are plenty of activities to enjoy!
Recommended Phu Quoc Tour Packages:
The Island Discovery – 3 Days
Phu Quoc Beach Escape – 4 Days
From Phu Quoc Island to Angkor Wat – 10 Days
If you'd like to organize a tour to the island paradise of Phu Quoc a Vietnam Travel consultant is ready to make your dream trip into a reality. Click here to view suggested Phu Quoc itineraries for your holiday to Vietnam.