Diving in Phu Quoc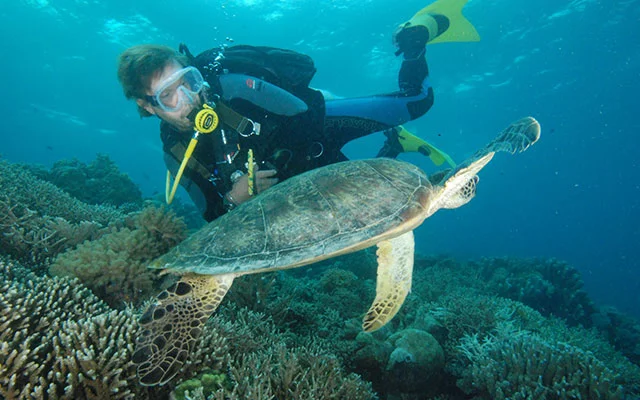 Phu Quoc Island boats stunning beaches with white smoot sand, romantic sunsets, tropical forests, wild jungle and peaceful atmosphere, making it an ideal place for those who are seeking for a getaway trip from busy life. It is also well-known as one of the best destinations for snorkeling and diving in Vietnam. Clear blue water and diversity of the sea world will surely satisfy diving enthusiasts and lovers. Let's dive in it and explore!
1. Diving Centers in Phu Quoc
Rainbow Divers
Rainbow Divers is the longest established PADI Dive Center in Phu Quoc and throughout Vietnam. It offers daily dive boats departing to the North and South, and PADI training courses.
Address: 11 Tran Hung Dao, Duong Dong, Phu Quoc.
Flipper Dive Center
Flipper Diving Club is a PADI 5 Star Instructor Development Dive Resort with fully experienced and certified scuba diving staff. The multilingual team can speak English, French, Dutch, German, Russian, Swedish. It provides daily dive trips and a full range of PADI Courses from Discover Scuba Diving all the way through to PADI Instructor level training.
Address: 60 Tran Hung Dao, Duong Dong, Phu Quoc.
Vietnam Explorer Dive Center
The Vietnam Explorer Dive Center operates daily scuba diving and snorkeling trips to the North and South island of Phu Quoc with a full range of experiences including snorkeling, try dives, fun dives and diving courses.
Address: Tran Hung Dao, Duong Dong, Phu Quoc.
2. Phu Quoc Dive Sites
There are 2 main dive areas in Phu Quoc: in the North and in the South. The diving sites around the island are relatively shallow, between 10 – 12m on average. The North of the island has better conditions for diving but not many dive sites. In contrast, there are more dive site options in the South but the weather is quite erratic.
2.1. Phu Quoc's North Dive Sites
Turtle Island (Hon Doi Moi)
Turtle Island is considered as the best dive site in the North of Phu Quoc, few kilometers off Bai Dai Beach.  A large area of coral is located at a depth of only 0.5m, which is convenient for snorkeling. Diving at a shallower depth, about 10-12m, you can see many beautiful hard coral formations as well as a big variety of tropical fish, stonefish and damselfish.
Fingernail Island (Hon Mong Tay)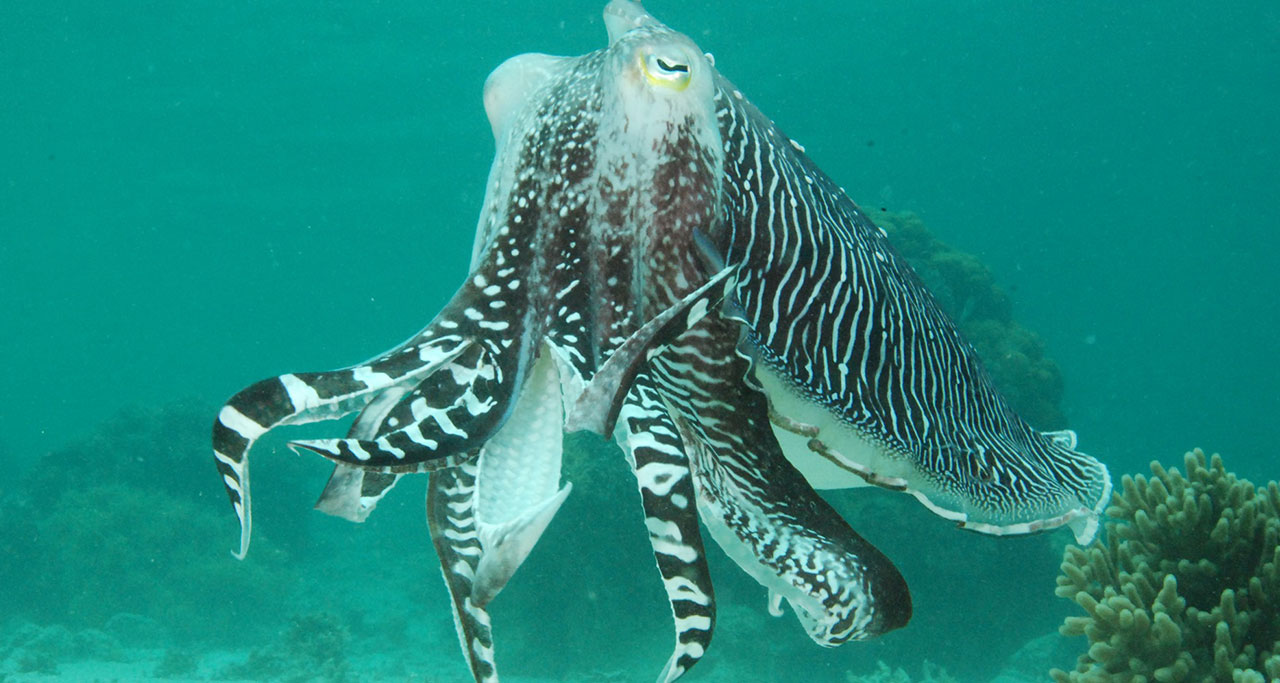 The Fingernail Island located in the North is a prime snorkeling and diving location for those looking for fun rather than a challenge. This is also a great place to learn diving essentials. This site offers a system of big rocks scattered around a flat sandy bottom, creating many hiding places for fish, like barracudas and giant pufferfishes and also have a pretty reef of hard and soft coral. The sandy bottom is also worthy of much attention, with patience and a good eye for small animals you can spot octopuses, mantis shrimps and toadfishes among others.
Nudibranch Garden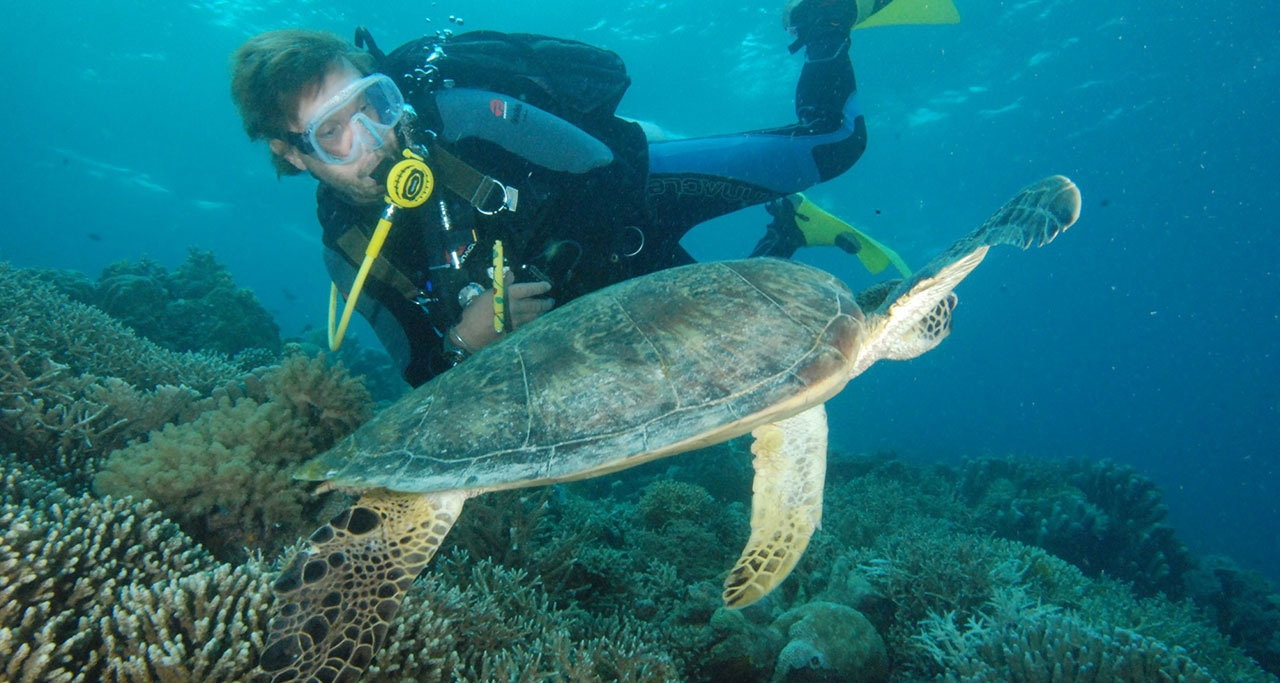 Nudibranch Garden is a great option to dive for all levels of divers, with the maximum depth around 12m. There is a very shallow reef with big coral and rock formation in the deeper sections that are big enough for bamboo sharks to hide underneath. As its name suggests, you will have a chance to explore a variety of nudibranch species as well as other smaller marine creatures at Nudibranch Garden.
2.2. Phu Quoc South's Dive Sites
An Thoi Archipelago is located off the southern tip of Phu Quoc. Consisting of 15 islands, it is home to many best diving and snorkeling spots, most of which are under 12m in depth. This archipelago possesses an abundance of smaller tropical fish, some sea grass gardens, gentle sloping coral reefs, diverse sea life, and much more.
Hon Thom Island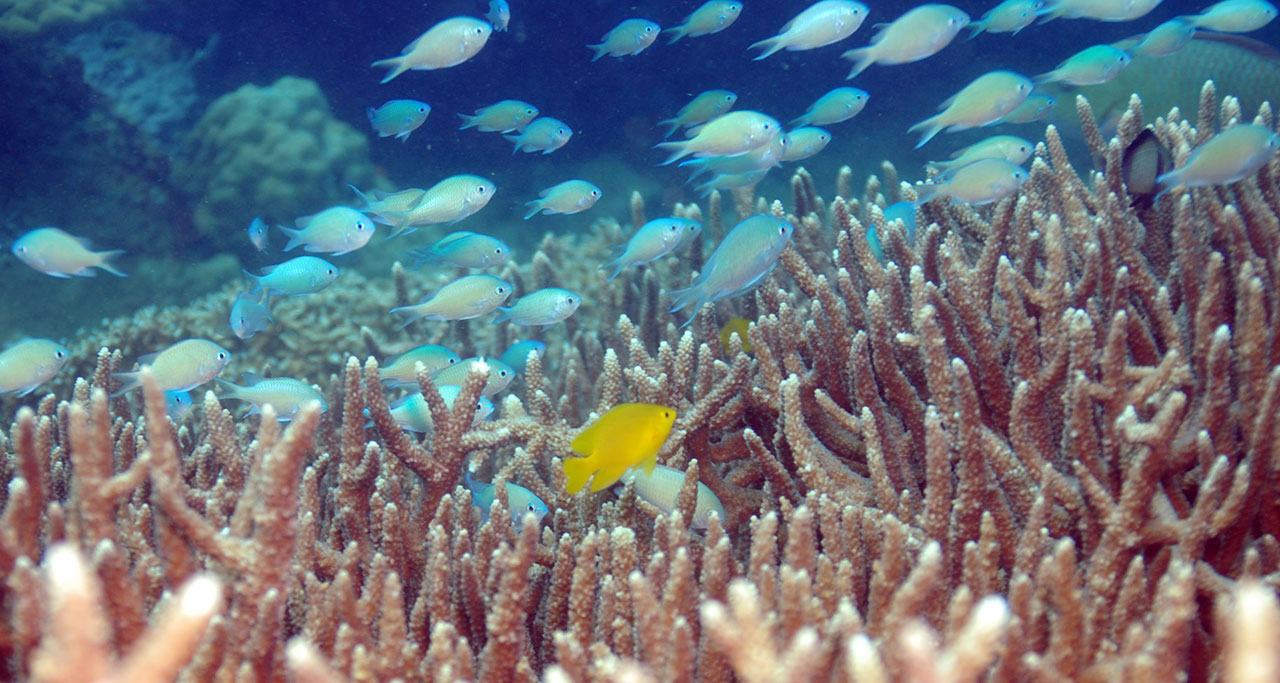 Being the largest island of the An Thoi Archipelago, Hon Thom has many dive sites off the coast, one of which is Pineapple Point. North Pineapple Point offers a variety of coral reefs, cuttlefish abound and whip corals. Meanwhile, South Pineapple Point is one of the deepest dive sites in Phu Quoc, at a depth of 35m. It is washed by strong currents that can create a challenge, even for experienced divers.
Dragon Rock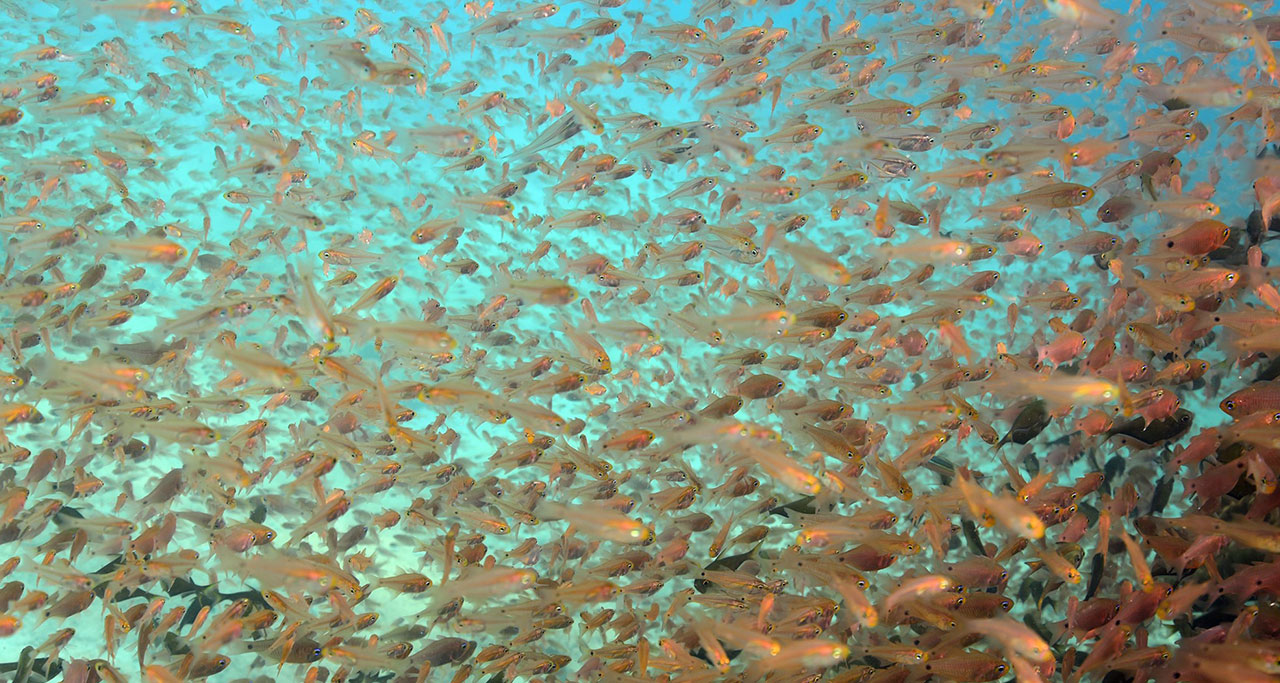 Dragon Rock dive site is one of premier must-see sites for any divers in Phu Quoc, with the maximum depth at about 15m depending on the tide. It is dominated by large house-sized boulders, creating an incredible and colorful tableau. Here you can see some different species of angelfish a long with numerous other reef fish, crustaceans as well as countless varieties of soft and hard corals.
Dry Island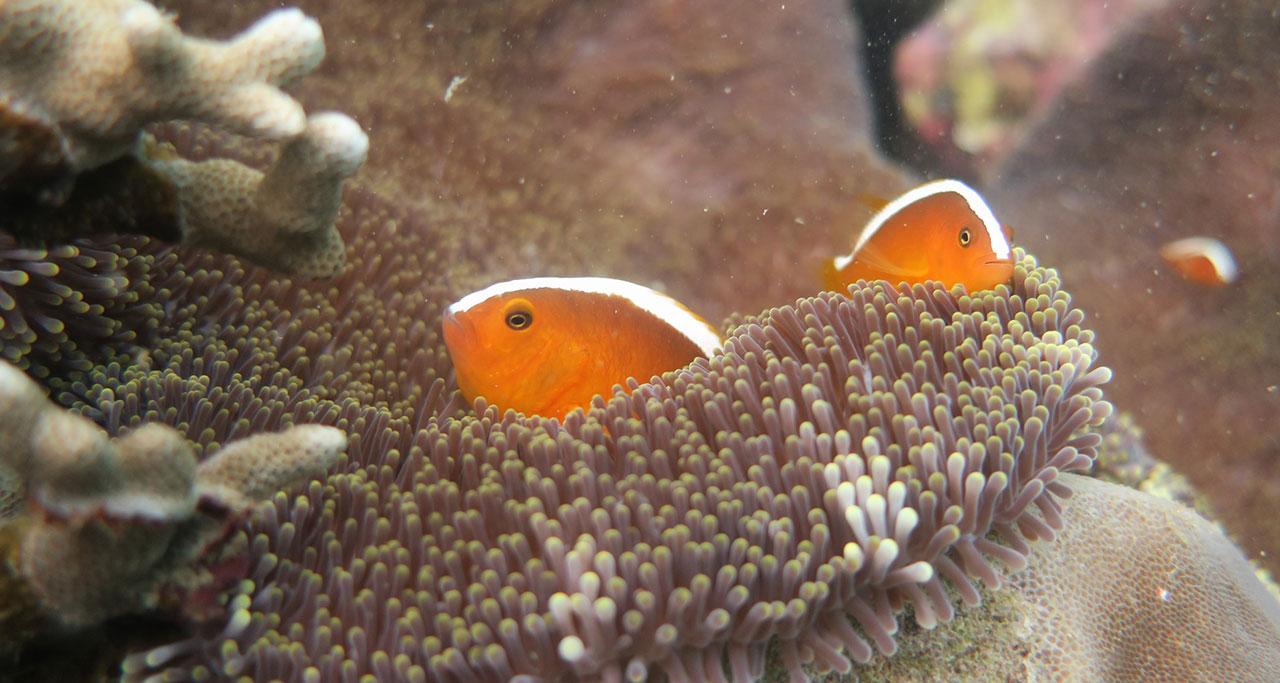 Due to no vegetation, Dry Island is a unique dive site itself, surrounded by the incredible reef system. It is home to Moorish idols, butterfly fish, bamboo sharks, mitre shells, rays, catfish, nudibranchs and scorpionfish. You can dive all around the island, watch for cuttlefish and octopus among the large boulders and have a memorable experience.
Roi East Island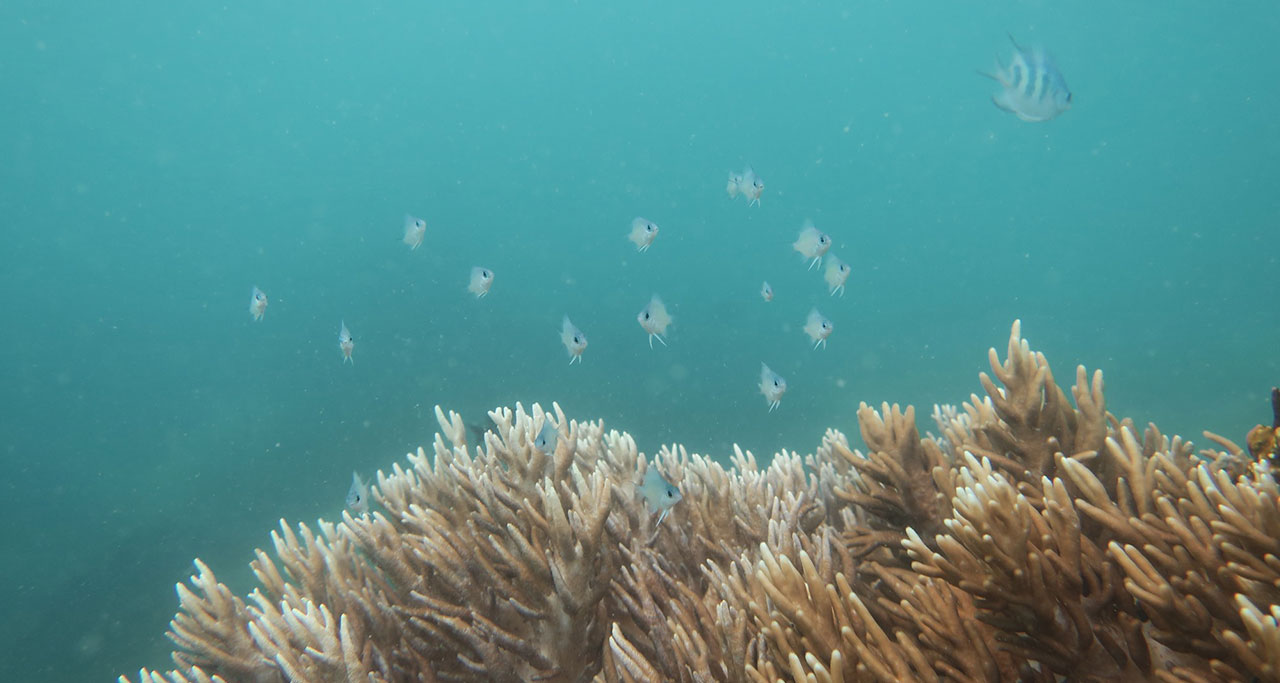 Located between the shore of the island and an offshore pearl farm, Roi East Island is a good site for all divers, with a maximum depth of 10m. Larger creatures such as moray eels and sweetlips can be found in this area, alongside hermit crabs, cuttlefish, glass shrimp, and a wide range of corals.
3. Best time to dive in Phu Quoc
The water temperature on Phu Quoc Island ranges from 28°C to 31°C all year round, making it perfect for diving. However, dry season (from November to April) is the best time to dive when it is sunny, a little chance of rain, the sea is calm and the visibility is at its best.
4. Advices for diving in Phu Quoc
– The diving centers will provide you snorkeling and diving equipment so you need to bring nothing but swimsuits and waterproof camera to capture the best photos under the water.
– Either beginners or experienced divers, you should always follow the instructions of your diving guides for your own safety.
– The Northern area with shallow water is suitable for inexperienced divers.
– For those who suffering seasickness, remember to take your medication since you may take a canoe or boat to get to the diving areas.
– There are many levels of snorkeling and diving tours so non-swimmers and non-divers are totally can join. Snorkeling is a wise choice it doesn't require any certification or training.