Night Markets in Phu Quoc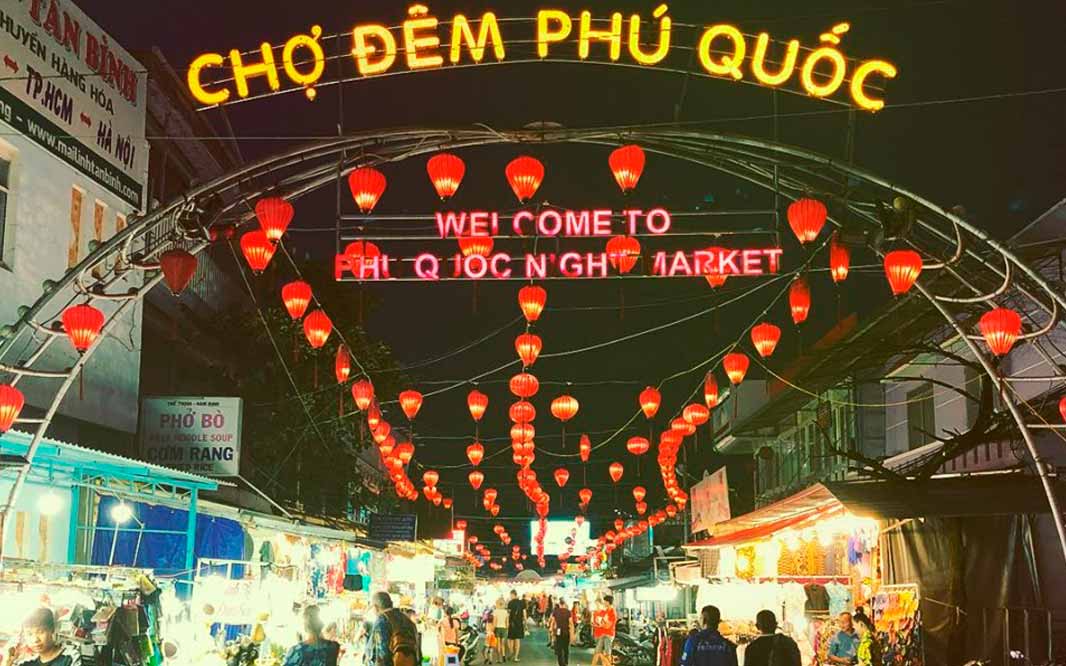 Recently, Phu Quoc Island become one of the most attractive destinations for both inbound and domestic travelers. Millions of visit to this beautiful island each year by its natural and beautiful sandy beaches. It is famous not only by white beaches, romantic sunset and sunrise, green forest and fresh airs, sea activities but also by its busy market at night that make tourist remember about Phu Quoc.  Travelers recommend Phu Quoc Night Market should be in your list when visit beautiful island especially for those who love seafood.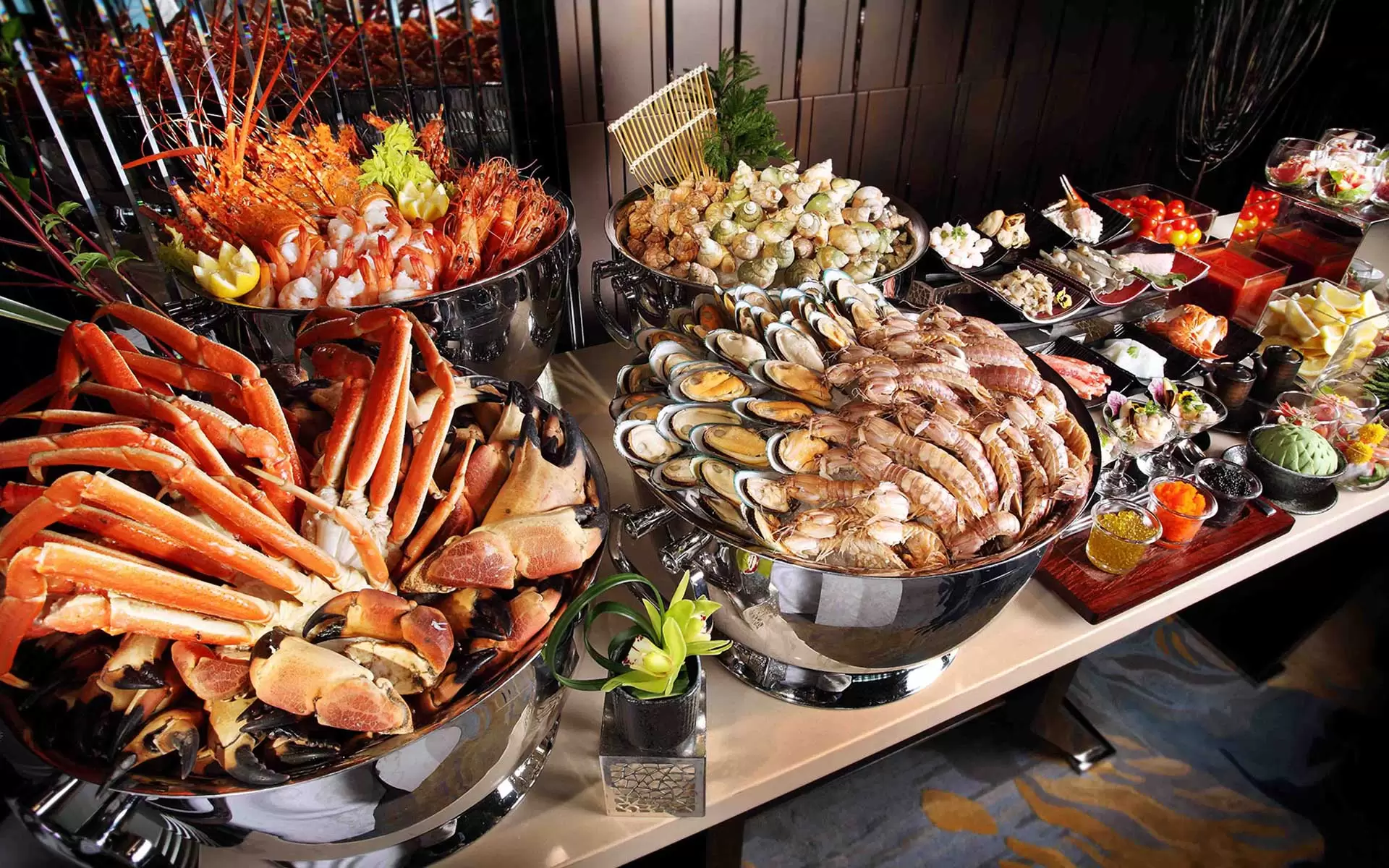 Actually, Phu Quoc Island has 2 famous night markets which are both located along Vo Thi Sau street in Duong Dong Town named Dinh Cau night market (the old one) and Bach Dang night market (the new one). They are quite closed to each other which is away few streets from each other only so you can travel back and forward between them. The night market will come alive when the sun sets which opens every night from around 6.00pm to about 10.30pm and it can be flexible due to the weather.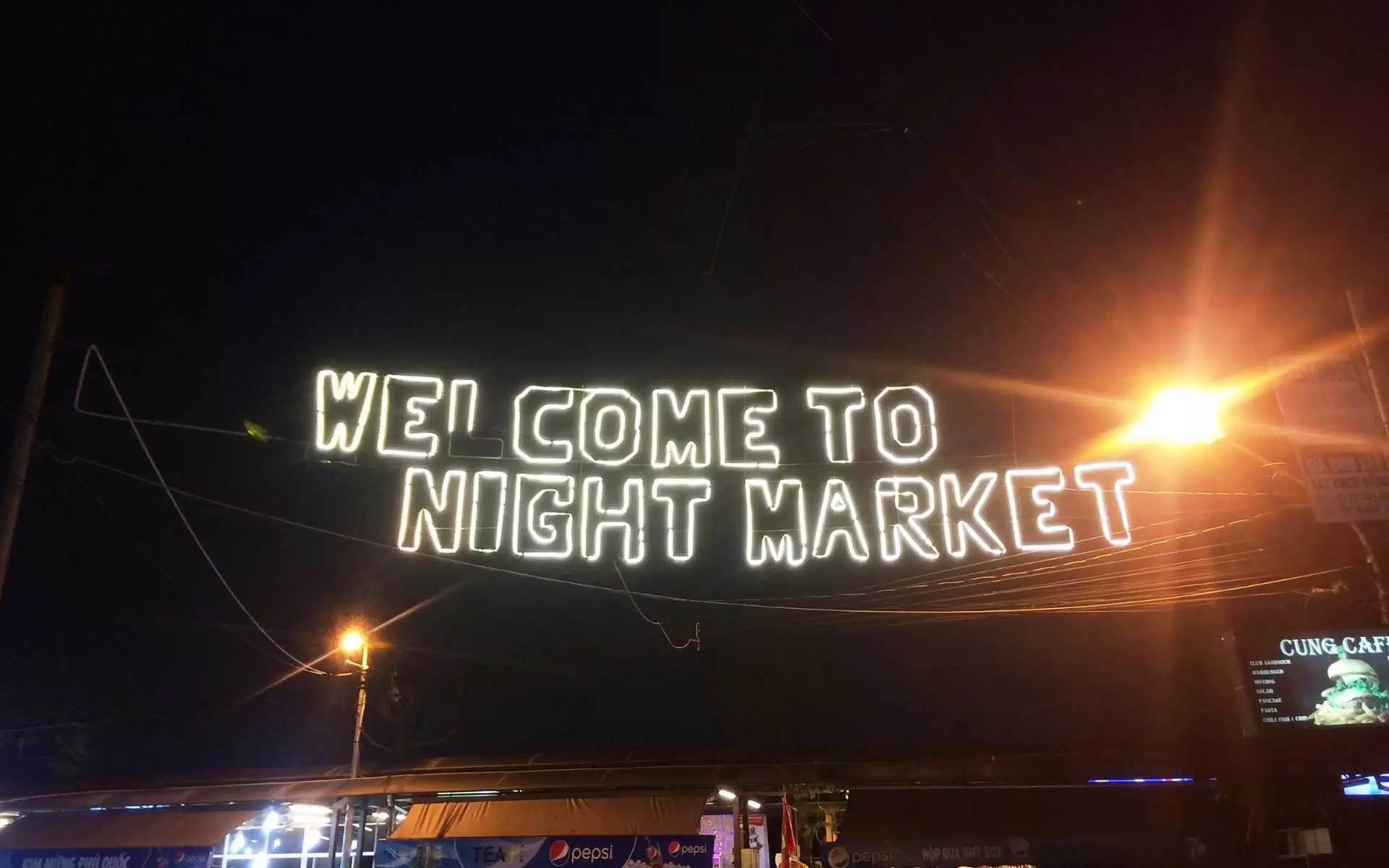 The night market in Phu Quoc shows more than 100 small eateries which are selling available food such as grilled fish/ shrimp, boiled sea snails, cooked oysters, BBQ squids, etc severed with special Phu Quoc fish sauce. All are fresh from the sea to serve tourists. However, if you want to order fresh seafood, they do provide for you in which you can choose the fresh ones then they can cook for you or you can bring back to your hotel' restaurant have them cooked. Apart from seafood, night markets in Phu Quoc also provide tourists various products like handcrafts, jewelry, souvenirs.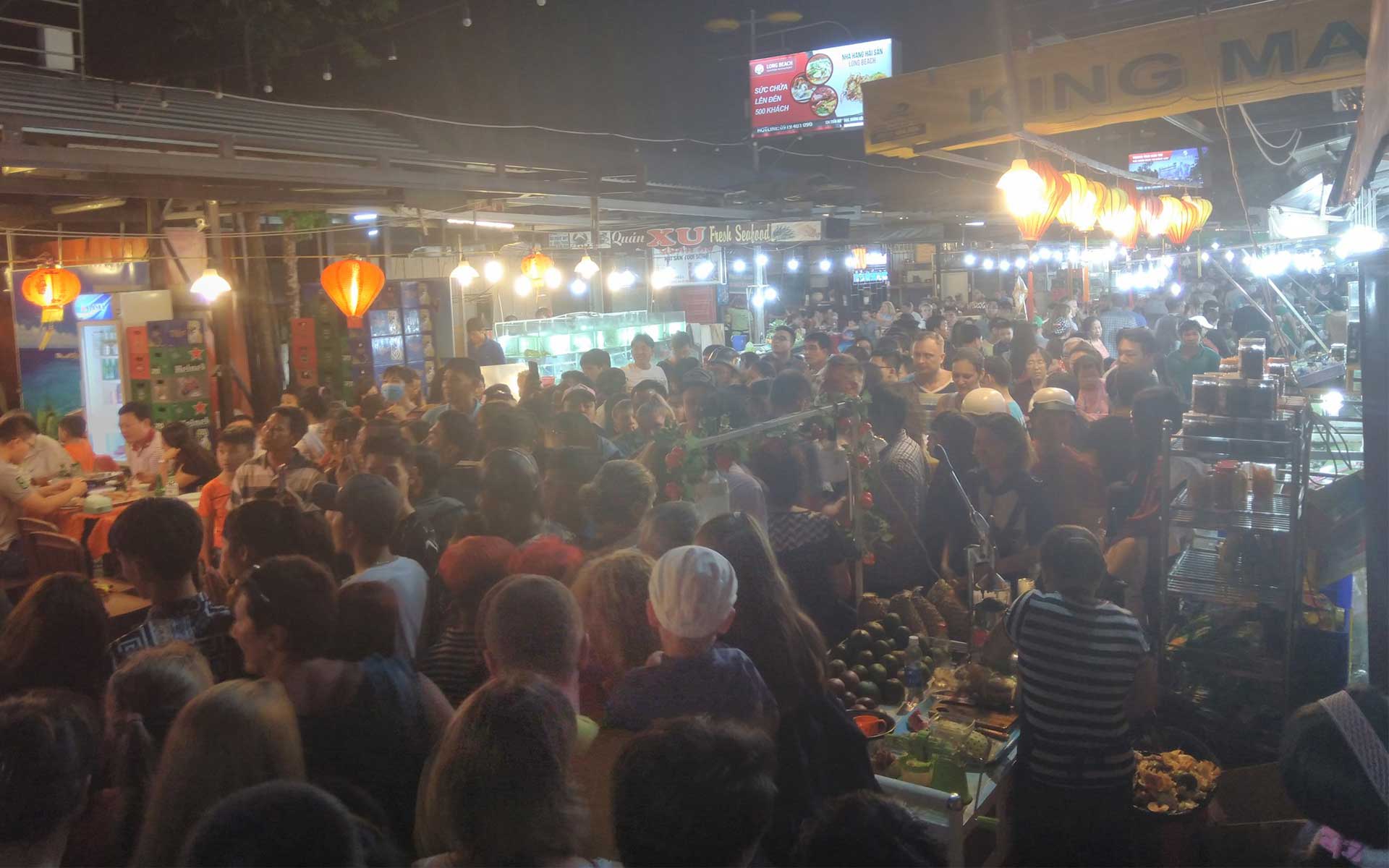 Travelling to Phu Quoc, you can also hang out at the night markets to sample the island seafood, visit and take photos of shown creatures from the sea in giant tanks, go shopping for souvenirs or just simply immerse themselves to the bustle and hustle night market. Night markets in Phu Quoc will fulfill travellers by its great various shopping atmosphere that you should not miss. Visiting the night market, you not only just eat and go shopping, but you can also enjoy the fresh atmosphere and great view looking at the sea.  The other thing that will impress you is not because of the friendly and hospitability from locals give to you but also the real natural feelings from island.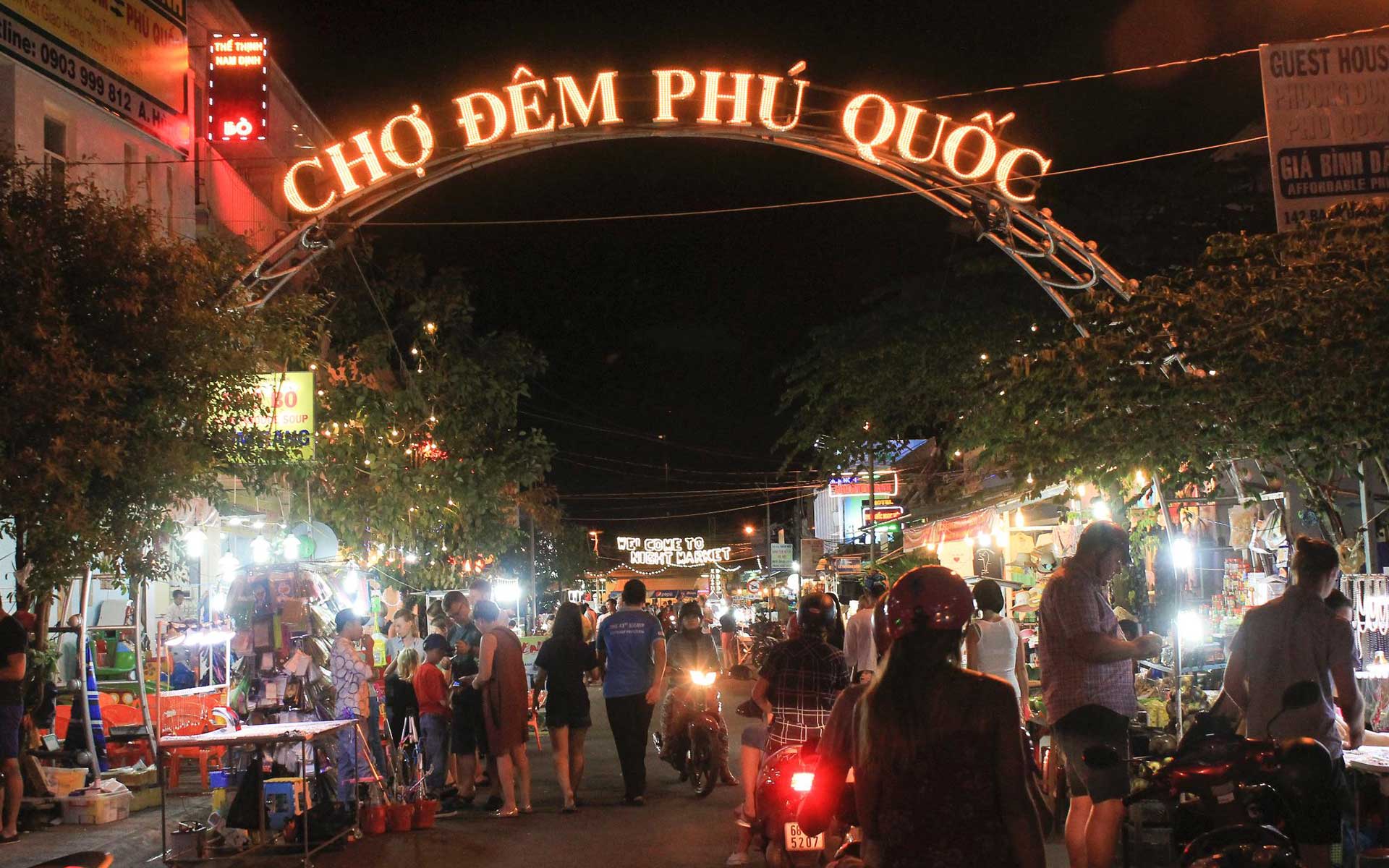 Note: Since there are 2 night markets in Phu Quoc named Dinh Cau and Bach Dang in which the Dinh Cau night market is much more crowded than the other. You can consider which one you want to join or if you have more time, you can spend your time in both markets to see how different it is. You can choose to stay at hotel nearby or you can ask hotel staff call taxi for you to go to the night market. When you visit the night market, prepare Vietnamese currency and change to small notes so that it will be easy for you to buy things without confusion. If your stomach is too sensitive, may be just taste some on the street for fun and there are some safer choices at fined restaurants too.