Tourism Ben Tre: The Mekong Delta Province Known for Its Coconuts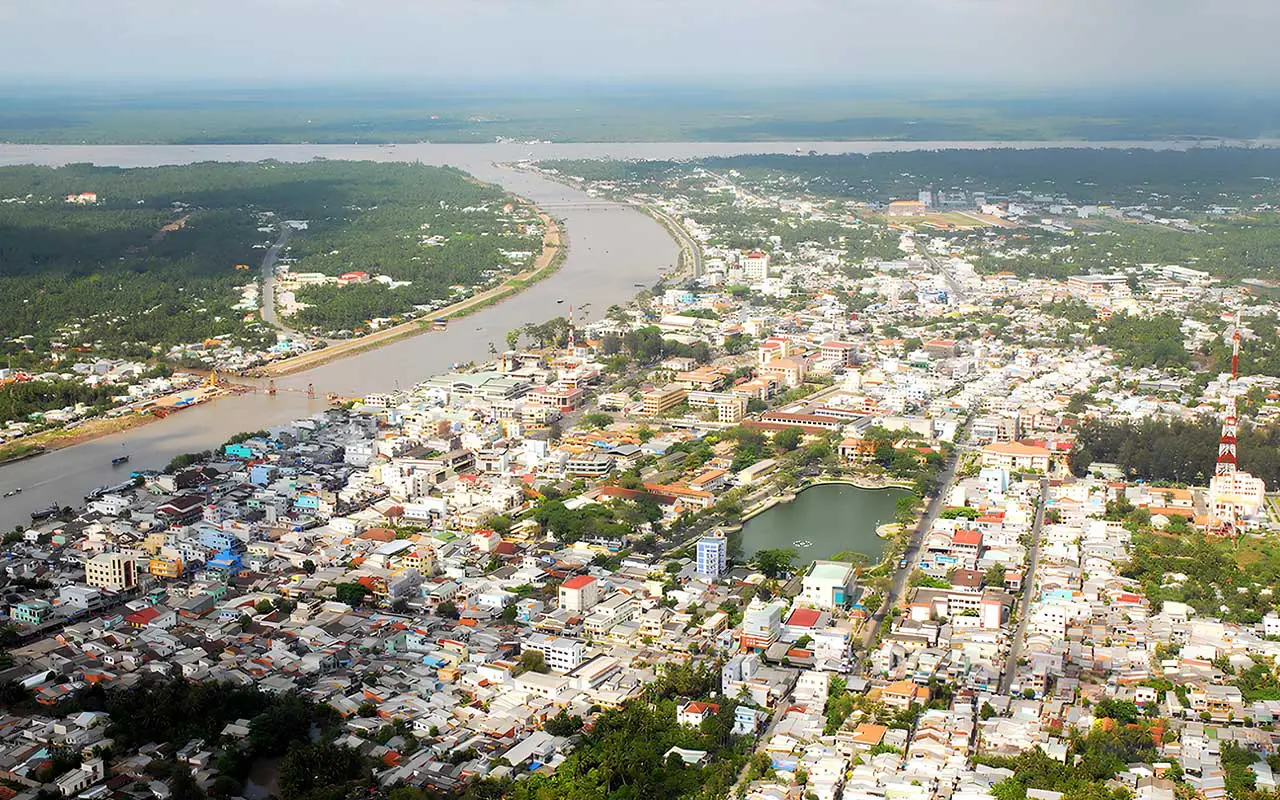 Visiting Ben Tre province will bring unforgettable memories. Discover the beauty and culture of Ben Tre, a picturesque province in the Mekong Delta region of southern Vietnam. Learn about its geography, climate, tourism and transportation.
Overview
Ben Tre is a province situated in Mekong Delta, renowned as the "nation of coconut." Located at the end of the Mekong River, Ben Tre features a system of canals and coconut groves. Besides coconuts, orchards and rice fields scattered across the land. The highest concentration is in Cho Lach and Chau Thanh districts where there are flourishing markets.
The capital city of Ben Tre is Ben Tre city, which has the largest population living mainly on agriculture and fisheries.
Area: 2.394,6 km²
Population: 1.288.463 people
Provincial Capital: Ben Tre
Districts: Chau Thanh, Cho Lach, Mo Cay, Giong Trom, Binh Dai, Ba Tri, Thanh Phu
History
During the Vietnam War, Ben Tre was the homeland of Dong Khoi, rebellious propaganda against the provisional government, opening the climax of the armed struggle of the Southern National Liberation Frontline.
In the beginning, Ben Tre was a wildland full of ferocious animals until the reclamation of the first inhabitants. Those were the Vietnamese immigrants from the North and the Central. Most of them were poor farmers on their way to the South to find their forever home. Especially at the time when the Trinh army took advantage of Nguyen Emperor being under siege of Tay Son Uprising movement to conquer Thuan Hoa, Quang Nam in 1774. There are also other classes such as soldiers, exiled prisoners, the criminals, Minh Huong people, and refugees from all sides.
In just two centuries, the wild areas, islets at the end of the Tien, Ba Lai, Ham Luong, Co Chien, and Co Chien rivers have become places for producing delicious coconut, fruit, and rice.
Geography
Ben Tre features an interlaced canal system sourced from three branches coming from Tien Giang, Ba Lai, Ham Luong, Co Chien rivers. This tributary system splits the land into three islets of An Hoa, Bao, and Minh.
Climate
Monsoon climate is typical in Mekong Delta, hence in Ben Tre. The rainy season lasts from May to October, while the dry season happens from December to April. The hottest time of the year is typically between April and May when the season changes.
Tourism
Ben Tre is a popular destination for tourists to experience rural life in a day or two. Ecotourism is also a flagship of the place where several tours come and go every day.
As a granary of Mekong Delta, it's easy to find a variety of tropical fruits such as rambutan, durian, papaya, longan, guava, mango, and so on. Especially, coconut and its products like coconut candy, coconut milk girdle edible paper, and handcraft souvenir.
Transportation
From Ho Chi Minh City, it only takes 1.5 hours to travel by bus to Ben Tre. The National Highway No. 60 and 57 connect the province to Tien Giang and Tra Vinh. Ben Tre is also accessible by high-speed ships from Ho Chi Minh City.