Ninh Thuan Tourism – A Guide to the Beach and Culture Paradise of Vietnam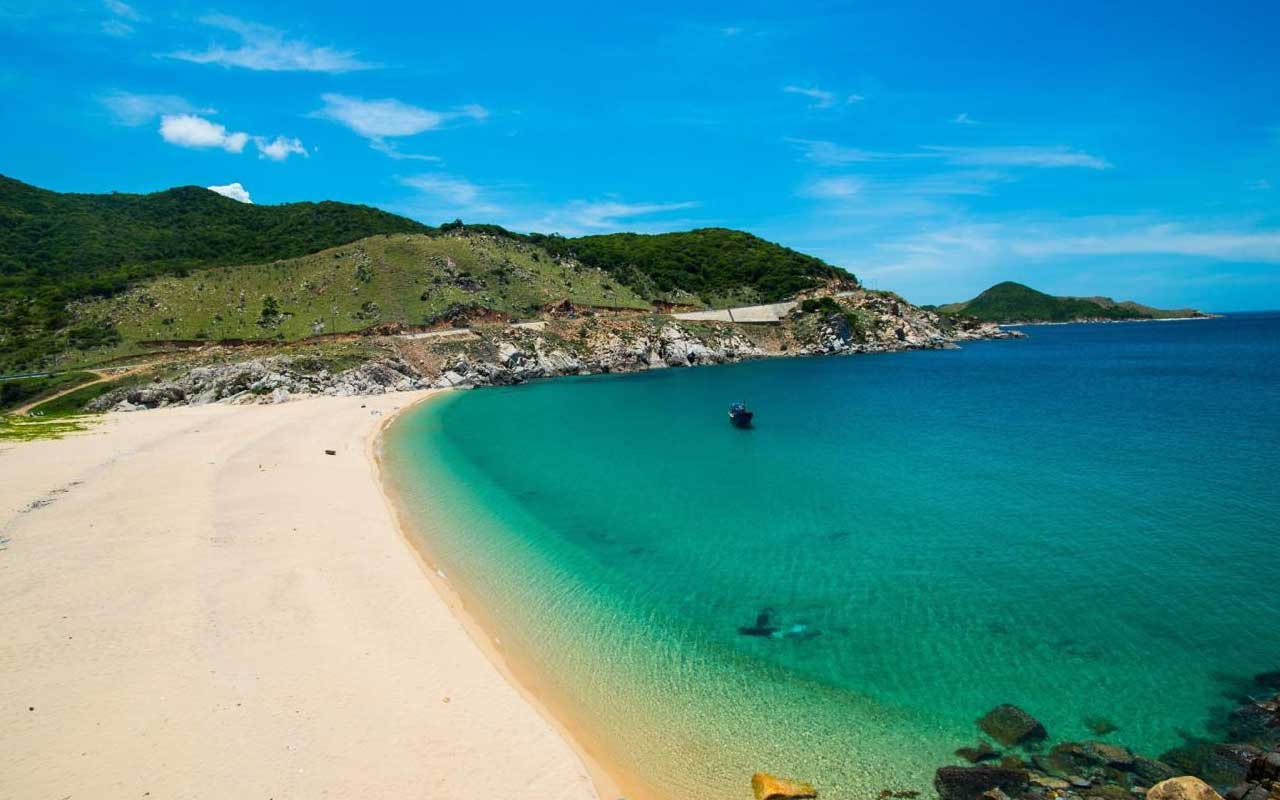 Visiting Ninh Thuan requires a bit of knowledge about this land. What makes Ninh Thuan an ideal place for resorting and taking leisure vacation.
Overview
Ninh Thuan lies in the mid of central Vietnam. The province is said to belong to the South Central Coast of Vietnam, but some papers accept it as a part of the Southeast, similar to Binh Thuan.
Ninh Thuan is only 60km away from Cam Ranh International airport, very convenient for the exchange of socio-economic development of the province. The most popular specialty of the province is grape. Besides, it's also famous for enormous white sand dunes, vineyards, onions, and hot peppers.
Because it was formally a provincial unit of Panduranga, Cham Kingdom, there is a large number of Cham ethnic minority living in the district.
Area: 3.355,34 km²
Population: 590.467 people (2019)
Provincial Capital: Phan Rang – Thap Cham City
Districts: Ninh Hai, Ninh Phuoc, Ninh Son, Bac Ai, Thuan Bac
History
Before 1901, Ninh Thuan was the land partially belonged to Phan Rang and Khanh Hoa. Until 1922, Phan Rang was known as Ninh Thuan, but with more districts added. Ninh Thuan officially has its authority in 1991 with the capital town of Phan Rang – Thap Cham.
Geography
Ninh Thuan is the last land of Truong Son mountain range, with many mountains crashing into the East Sea. The terrain is lower from the Northwest to the Southeast.
The province's territory is surrounded by 3 mountainsides with 3 types of terrain, including mountains, hilly mountains, and mountain coasts. In particular, hills and mountains account for 63.2% of the province, mainly low mountains, the average height of 200 – 1,000 meters. The mountainous, hilly region accounts for 14.4%, and the coastal plain accounts for 22.4% of the natural land area.
Climate
Ninh Thuan has a tropical climate from savanna to sub-desert with hot, dry wind and strong evaporation. Therefore, Ninh Thuan weather is divided into 2 distinct seasons, including rainy and dry seasons. The rainy season starts as late as September and ends in November. From December to August, the weather is getting dry, and temperature grows higher.
Tourism
Ninh Thuan is located on the South Central Coast, where there are vast white salt fields and beautiful pristine beaches. Visitors can come here at any time; however, from April to June is the right time to enjoy the vibrant summer at sea. August, September, October are the time for the ripe grape season and the unique festivals of the indigenous Cham people.
Ca Na tourist site is the hottest-visited spot in Ninh Thuan. Additionally, Ninh Chu Beach, Vinh Hy Bay, Da Trang mountain are still as wild as any untouched places.
The Cham culture influences the local custom of Ninh Thuan. It's easy to find the particular festivals of groups of ethnic minorities such as Cham dance, Kate festival, Cha Bun ceremonies, tribe festivals,…
Transportation
It's easy to access Ninh Thuan from Nha Trang, Da Lat, Binh Thuan, and Ho Chi Minh city. Also, Cam Ranh in International airport makes it more convenient to visit Ninh Thuan from other countries.
Besides, it's possible to go to Ninh Thuan by roads via National Highways No. 1A and 27