Binh Duong Tourism – A Guide to the Industrial Capital of the South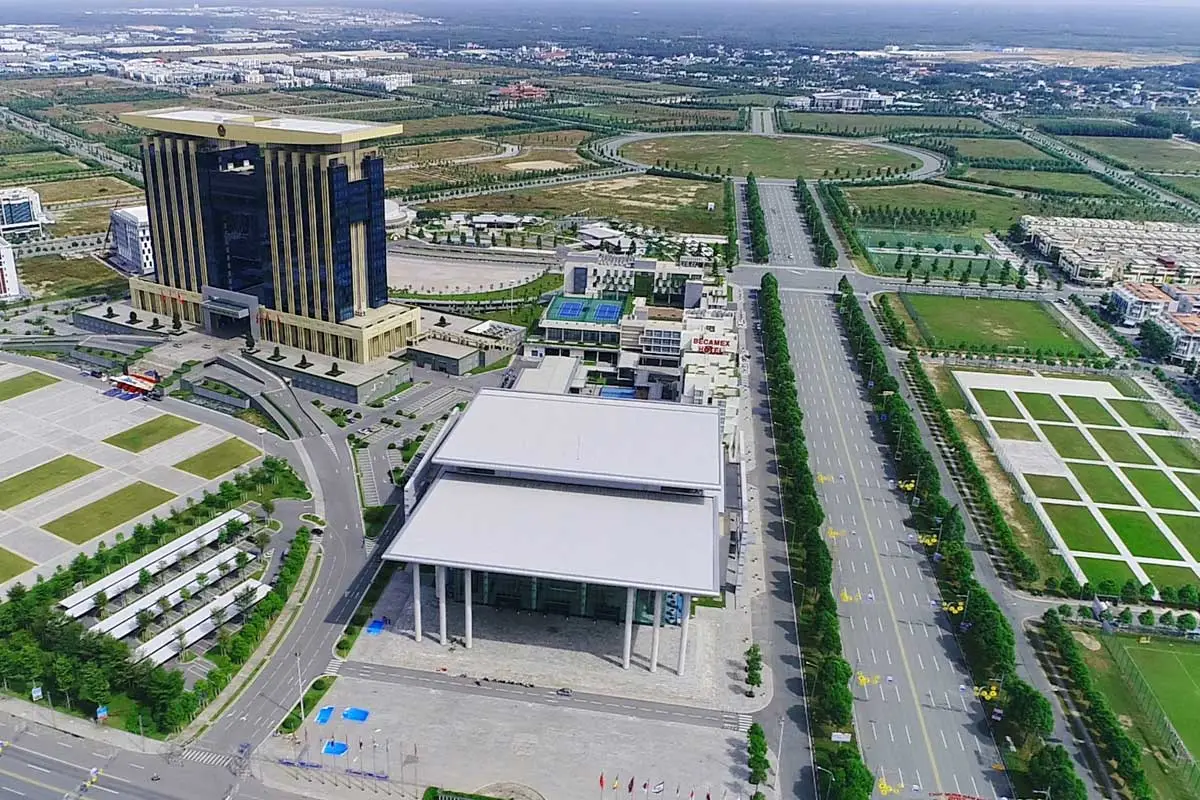 Plan to visit Binh Duong? You need some necessary information about this destination. Browse here and read on to know more about Binh Duong.
Overview
Situated not far from Ho Chi Minh City, Binh Duong is a vibrant province on its way to developing. The most crowded city is Thu Dau Mot, which attracting more human resources to swap this once-a-wild land into a metropolis. More than 50% of the population are migrants.
Binh Duong is among the industrious centers featuring a number of industrial zones, accommodating international manufacturers and factories. Besides urbanization, some parts of the province still remain their traditional rural lifestyle and occupation, such as Lai Thieu fruit gardens, Chanh Nghia pottery village, Tuong Binh Hiep lacquer village,…
Area: 2.694,7 km2
Population: 2.455.865 people
Provincial Capital: Thu Dau Mot City
Districts: Ben Cat, Dau Tieng, Tan Uyen, Phu Giao, Thuan An, Di An
History
During the French colonial period, Binh Duong was seen as the capital of a purely agricultural "garden", with only two main traffic routes, namely the Saigon River and Highway No. 13, with a population of only a few thousand people, mostly farmers.
On the re-establishment of the province (January 1st, 1997), Binh Duong has risen with the policy of renewal concretized by open policies, paving the way for the process of industrialization and modernization of the locality. By constructing the infrastructure, it's drastically improving the investment environment, creating favorable conditions for production and business enterprises.
The socio-economic of Binh Duong began to obtain remarkable achievements. The economic structure shifted strongly in the direction of industry – service – agriculture and the Ministry of Agriculture and Rural Development. The urbanization face has been clearly established.
Geography
Binh Duong has the north faces Binh Phuoc, the west to Tay Ninh, the east to Dong Nai, and the south to Ho Chi Minh.
Geology of bazan makes it a conducive land for rubber and coffee trees. The network of rivers and canals consists of Dong Nai, Sai Gon, Be rivers adds an advantage for growing fruits.
Climate
Like most provinces in the South, Binh Duong has a monsoon climate with rain comes in May, prolonging to October. The rest of the year is dry and humid. Temperature is measured at 27ºC on the average.
Tourism
Binh Duong is an alternative option for those who want to get rid of bustling Saigon once in a while. In Thu Dau Mot, Dai Nam them park features multiple native cultural characters reflecting long-standing customs of Vietnam as well as notable figures around the world.
Ecotourism is the signature when coming to Binh Duong. With a myriad of orchards offering fresh food, Binh Duong promises to bring in a nostalgic yet modern breeze that is hard to find in Saigon.
Transportation
From Ho Chi Minh City, it takes one and a half hours to drive to Thu Dau Mot. People take National Highway No. 13 as well as many provincial roads from surrounded cities to get to the place with ease.