Vinh Long Tourism: What to See and Do in the Orchards and Rivers of Mekong Delta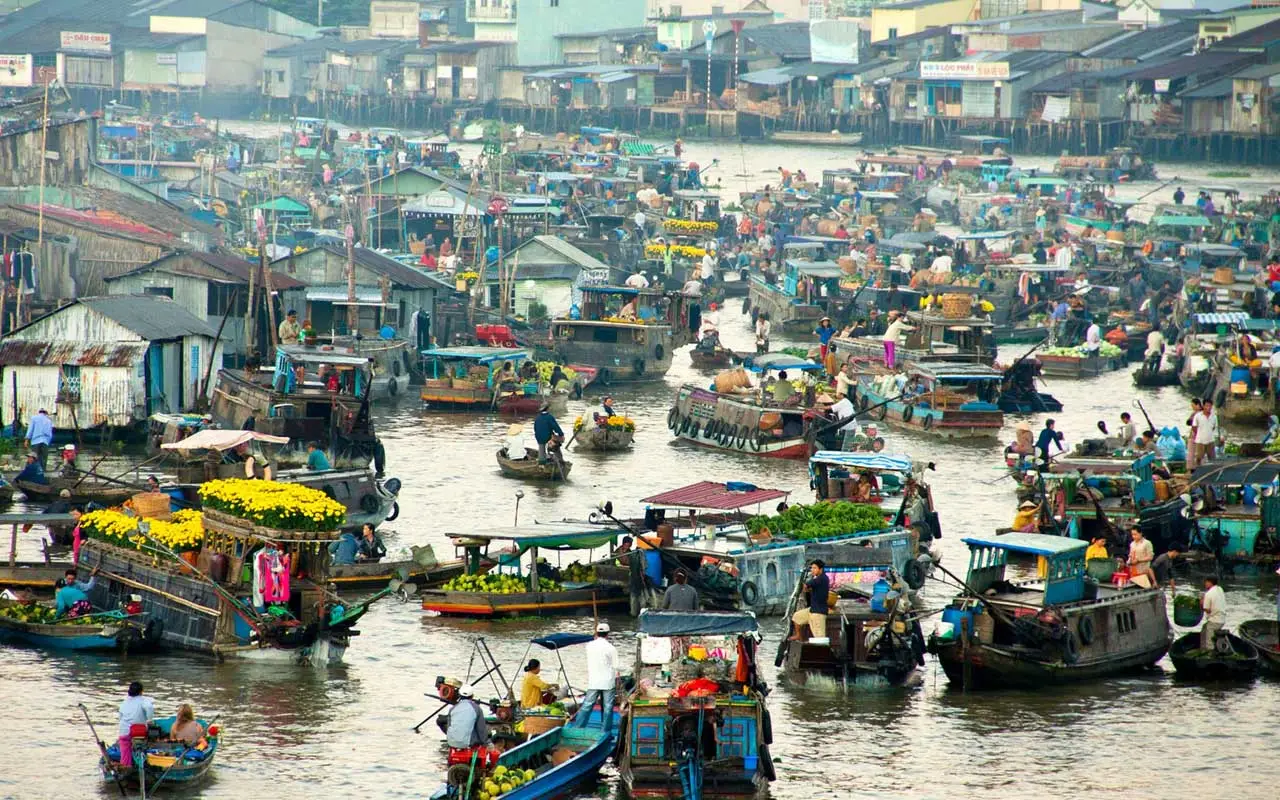 Vinh Long packs a number of exciting things to get to know when coming here. Plan to go? Better read this informative article.
Overview
Vinh Long in Mekong Delta is a well-known destination for orchards, waterways, and greenery scenes. Vinh Long is not as urban as Can Tho or Saigon, but also not as ancient as An Giang. It's a land of warmth, kindness, and Sentimental attachment.
With the advantage of rivers and rustic atmosphere, Vinh Long is a destination for anyone who seeks a peaceful breeze off urban life.
Vinh Long province has a relatively flat terrain, which is deposited by the two big rivers every year. So, it more or less creates favorable conditions for the development of fruit trees as well as unique types of water tourism.
Area:525,6 km²
Population:022.791 people (2019)
Provincial Capital: Vinh Long City
Districts: Long Ho, Mang Thit, Binh Minh, Tam Binh, Tra On, Vung Liem, Binh Tan
Nguyen Phuc Chu first formed Vinh Long in 1732 under the name of Chau Dinh Vien. Until from 1832 to 1950, Vinh Long had got this name but then changed to Vinh Tra from 1951 to 1954.
In 1992, Vinh Long was officially under operation under this name. Today, Vinh Long has 8 administrative units including one city and seven towns.
Geography
Vinh Long Province is located between two main tributaries of the Mekong River, namely Tien and Hau Rivers.
Vinh Long Province has a relatively flat terrain with a slope of less than 2°. With a fairly low elevation compared to sea level. With the terrain of floodplains in estuaries, the sub-topography of the province is in the form of a basin. between the center of the area and gradually higher towards the two directions of Tien, Hau and Mang Thit rivers and along major rivers and canals
Climate
In Vinh Long, the weather is of tropical monsoon. Rain starts from April to November. The temperature is fairly high, with more hours of sunlight. With the complex system of rivers and canals, Vinh Long is an ideal place for growing fruit trees and breeding.
Tourism
Vinh Long tends to develop river and garden tourism. With the rustic breeze available, Vinh Long offers the peace that is hard to find in cities. Places like Ong Binh islet, Vinh Sang eco-park, Vinh Long orchards, Tra On floating markets, are among the attractions that are worth visiting.
Besides, Vinh Long is also famous for historical and religious sites. There are destinations like La Han pagoda, Tien Chau pagoda, and Mang Thit pottery village that welcome a crowd to visit.
Transportation
Going to Vinh Long is not hard. It's only 140km from Ho Chi Minh city. So, it's possible to drive a motorbike or take a bus. From Ha Noi, the only way is to fly to Saigon then follow the same route. Backpacking on a motorcycle is a popular option young people prefer when traveling to Vinh Long.