Long An Tourism – A Guide to the Agricultural and Cultural Treasure of Vietnam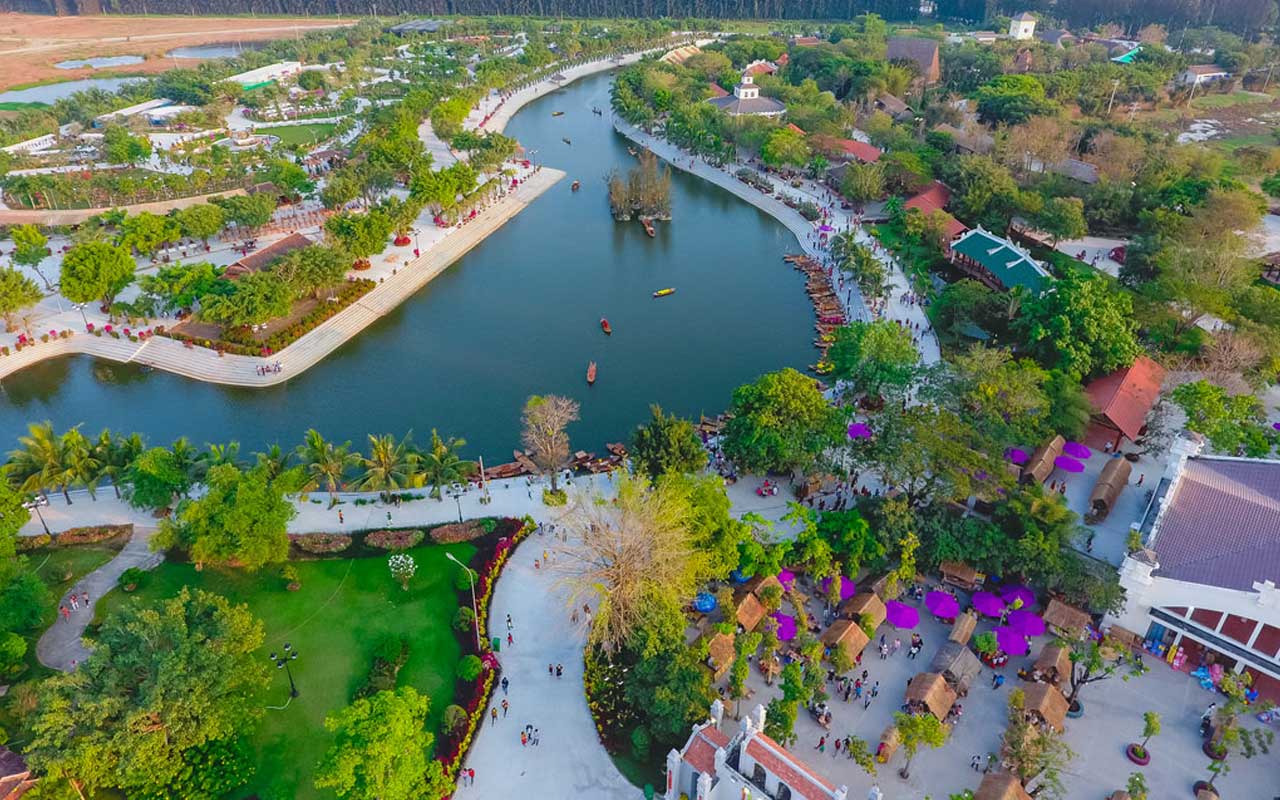 Long An, the land of rice fields and generous people will make your trip to Vietnam an unforgettable one. Check out the information about Long An here.
Overview
In Mekong Delta, Long An is the closest to Ho Chi Minh city. Featuring a complex system of rivers and canals, Long An is divided into two small parts. In addition to that, Long An is a prosperous land of silt from Vam Co Dong and Vam Co Tay. That creates an excellent condition for agriculture.
Long An is a province located in the southern key economic region and a gateway connecting the Southeast with the Mekong Delta region, especially with the borderline with Ho Chi Minh City. The province is considered as the largest market for agricultural commodities in the Mekong Delta.
Area: 4.494,93 km²
Population: 1.695.150 people (people)
Provincial City: Tan An City
Districts: Thanh Hoa, Ben Luc, Thu Thua, Can Giuoc, Vinh Hung, Chau Thanh, Duc Hoa, Duc Hue, Moc Hoa, Can Duoc, Tan Thanh, Tan Tru, Tan Hung
Archaeological ruins show that, since ancient times, Long An has been an important area of the Kingdom of Funan – Chan Lap. When Nguyen Huu Canh went to explore the South, Long An belonged to Gia Dinh government. In Minh Mang era, Long An land belonged to Gia Dinh province and a part of Dinh Tuong province. At the beginning of the French colonial period, Cochinchina was divided into 21 provinces, and Long An was located in 2 provinces of Tan An and Cho Lon.
Geography
Though listed as one province in Mekong Delta, Long An sits in the transitional point between the Southeast and Southwest. In the north, it shares the border with Svay Rieng, Cambodia.
Owning a quite special geographical position besides being in the southern key economic region, Long An is identified as a dynamic economic region that plays a particularly important role in Vietnam's economic development strategy.
Climate
Like most provinces in Mekong Delta, Long An province is located in the typical region of the equatorial monsoon climate with abundant moist and humid heat, abundant sunshine. In which, the weather is divided into two main seasons: dry and rainy. This typical climate plays an essential role in wet-rice culture.
Particularly, April has the highest temperature, and the weather turns more humid and wet from May to December.
Tourism
Tourism is not an advantage of Long An, but there are prehistoric monuments and relics of Oc Eo culture left for checking out. Besides, Long An preserves a number of historical places to visit, such as House with Hundred Columns, Tan Lap the floating village, and eco-parks. The ecosystem in Long An is not vast, but it conserves a diversity of hundreds of species of plants and animals.
Transportation
Being the important trading gateway between provinces in the south, Long An has many national roads cross over. Featuring National Highways number 1A, 50, 62, N1, N2, the province has a great advantage of transportation.
Currently, the province doesn't have an airport as it is close to Ho Chi Minh city.