Explore Tay Ninh: The City of Culture, History and Nature in Vietnam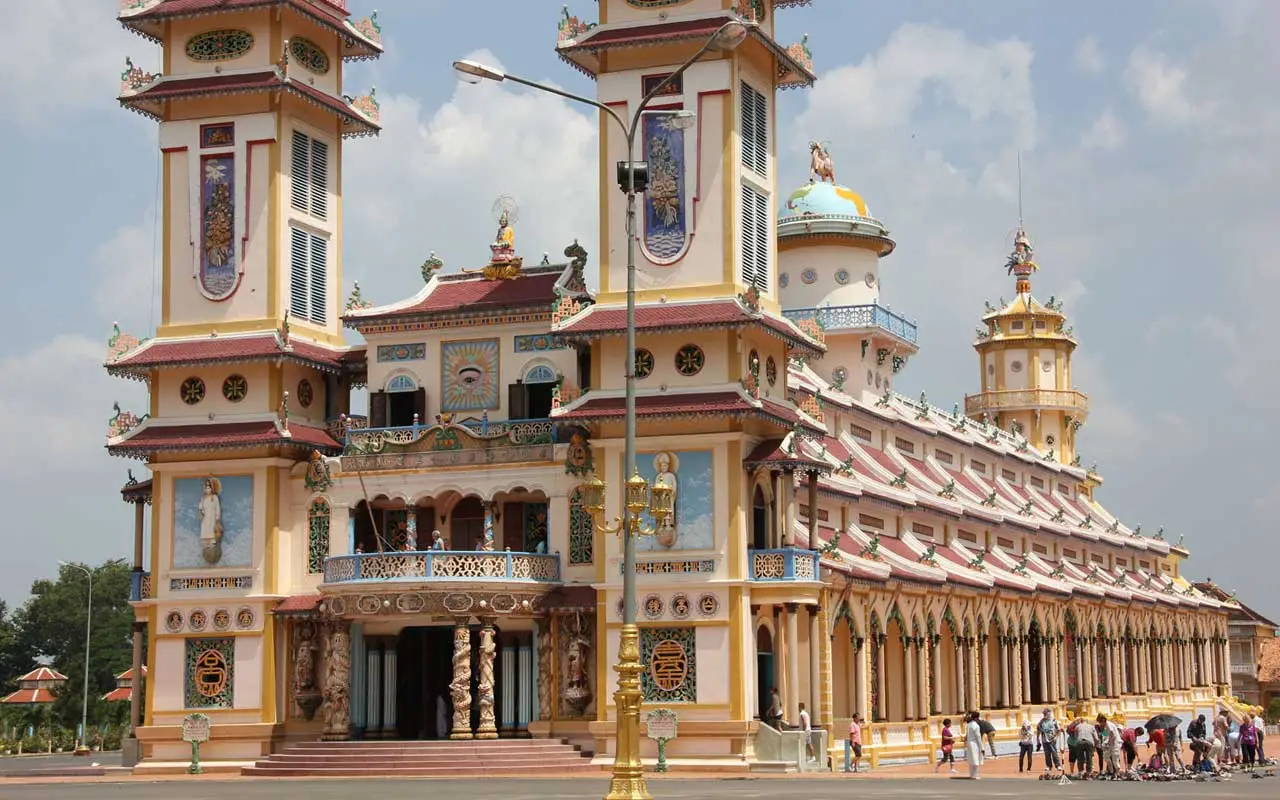 Tay Ninh province is one of the hottest spots close to Saigon for checking in. Find more information about this place right here.
Overview
Tay Ninh is an important gateway with Cambodia via Moc Bai. It locates at a strategy position connecting Ho Chi Minh City and Phnom Penh. Though it seems that the place has nothing to see, it does have several destinations with the surprising landscape.
Tay Ninh is also a cultural intersection where Viet and Khmer people live together. It's an ideal place for those who seek a different breeze off the urban life of Ho Chi Minh city.
Area:041,4 km²
Population:169.165 people (2019)
Town: Tay Ninh
Districts: Chau Thanh, Tan Bien, Tan Chau, Ben Cau, Duong Minh Chau, Hoa Thanh, Go Dau, Trang Bang
Tay Ninh was one of the capital towns in the south under the reign of King Minh Mang. It first came in with many villages than joined to small towns. In 1897, Tay Ninh had two districts: Thai Binh, Trang Bang.
The province is recently declared to have a city, which is Tay Ninh, and operating eight smaller towns.
Geography
Tay Ninh is 99km away from Ho Chi Minh city. It connects the highlands of the South Central to the Mekong Delta. Thus, the place has properties of both mountainous terrain and delta. In the north and west of Tay Ninh are Svay Rieng, Prey Veng, and Tbong Khmum  of Cambodia, the east is Binh Duong and Binh Phuoc, southeast is Ho Chi Minh, south is Long An.
Climate
The province has a mild climate of tropical monsoon. The dry season is from December to April, and rain starts from May to November. At the beginning of the dry season, the air is dry and a bit chilling. However, the hottest days can reach 40°C. With the high amount of rain every year, Tay Ninh is a land of agriculture and breeding.
Tourism
Tay Ninh is not promoted for traveling, but there are highlights to visit. Notably, Dau Tieng lake owns a natural landscape that has not been damaged by tourism. It's the place where outdoor activities take place, such as fishing, kayaking, camping, etc.
Ba Den Mountain is a famous destination for religious and cultural exploration. It is the tallest mountain in the south of Vietnam where accommodates divine Ba Den pagoda. This construction has a unique architecture, locating right on the peak of the mountain.
Eco-tour in Tay Ninh also features Suoi Truc, a hidden paradise with stream and mighty view of hilly terrain. Lo Go – Xa Mat national park is another place to savor the untouched nature of Tay Ninh.
Transportation
From Ho Chi Minh city, it's easy to hop on a bus to Tay Ninh. Visitors can also drive a motorbike to the place via the National Road No 22A.
For public transportation, catch the buses number 703 to Moc Bai or ride with a private transporting company. A ticket for a seat ranges from 60.000 to 80.000 VND.