Kien Giang Province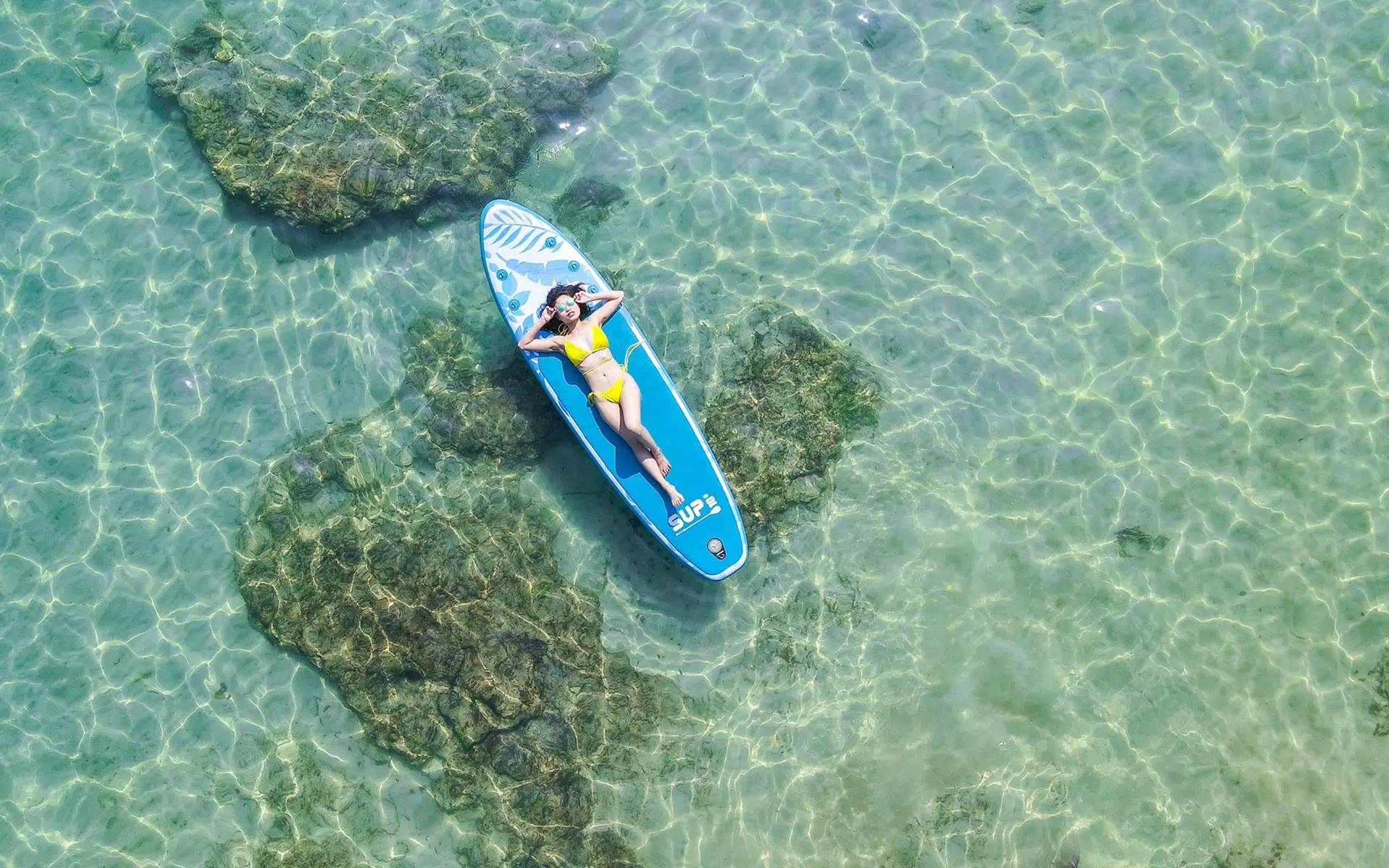 If you need to know about history, tourism, and all about Kien Giang to prepare for your next trip, you should not skip this article. Browse it now.
Overview
Kien Giang is well known as a famous cultural and tourist land in the Mekong Delta region. Coming to Kien Giang, visitors have a multitude of options for their travels, outstanding among them are attractive destinations such as Ha Tien, Ngoc Phu Quoc Island, or turn to explore the unspoiled beauty of the archipelago. Beautiful Nam Du.
This is the largest province in the Southwest region and the second largest in the South (after Binh Phuoc province).
Area:348,8 km²
Population:723.067 people (2019)
Provincial City: Rach Gia City
Districts: Kien Luong, Hon Dat, Tan Hiep, Chau Thanh, Giong Rieng, Go Quao, An Bien, An Minh, Vinh Thuan, Phu Quoc, Kien Hai, U Minh Thuong
However, during the Nguyen Dynasty, the whole area of Kien Giang today belongs to Ha Tien province.
Thus, the Ha Tien Nguyen Dynasty stretched along the edge of the Gulf of Thailand (West Sea), from Ca Mau to Ha Tien. There was a time it Kampot Proas prolonged as far as Kampot and Sihanoukville City (Kompong Som) of Cambodia. In the East, it bordered An Giang province; the northwest, north, and northeast, it adjacents to Cao Mien.
From 1970 until 1975, Rach Gia town and Kien Giang province were equal administrative units at the provincial level according to the arrangement of the Republic of Vietnam.
In 1976, Kien Giang only had the capital town Rach Gia and 8 suburban districts compared to 15 administrative units of today.
Geography
Kien Giang is located at the extreme southwest of Vietnam, in which the territory consists of the mainland and islands.
The center of the province is Rach Gia city, 250 km west of Ho Chi Minh City. Kien Giang borders Cambodia to the North with a 54 km long border. The Gulf of Thailand in the West has a coastline of more than 200 km. In addition, Kien Giang has more than 100 large and small islands.
Climate
Kien Giang has all kinds of terrain from plains, mountains, and islands. In particular, the mainland has a relatively flat terrain, lower from the northeast to the southwest. Because of its low latitude and bordering the sea, Kien Giang has a tropical monsoon climate, hot and humid all year round.
The weather in Kien Giang is warm and humid, with an average temperature of 27°C. The hottest month is April and the coldest month is January. The rainy season is from April to November and the dry season is from December to April. The sunniest month is January and the wettest month is August. Kien Giang has a long coastline and many islands, so the weather may vary depending on the location and the season.
The best time to visit Kien Giang is from November to April, when the weather is dry and sunny. This is also the high season for tourism, so you may need to book your tours and hotels in advance. The rainy season is from April to September, when the weather is wet and humid. This season may have some storms and floods, so it is not recommended for visiting Kien Giang. However, each season has its own beauty and charm, so you can choose the time that suits your preference and budget.
This table shows the average temperature, high temperature, low temperature, and precipitation for each month in Kien Giang. The data is from Weather.com.
| Month | Average Temperature | High Temperature | Low Temperature | Precipitation |
| --- | --- | --- | --- | --- |
| January | 27°C | 33°C | 21°C | 200mm |
| February | 28°C | 34°C | 22°C | 180mm |
| March | 29°C | 35°C | 23°C | 160mm |
| April | 30°C | 36°C | 24°C | 140mm |
| May | 31°C | 37°C | 25°C | 120mm |
| June | 32°C | 38°C | 26°C | 100mm |
| July | 33°C | 39°C | 27°C | 80mm |
| August | 34°C | 40°C | 28°C | 60mm |
| September | 33°C | 39°C | 27°C | 80mm |
| October | 32°C | 38°C | 26°C | 100mm |
| November | 31°C | 37°C | 25°C | 120mm |
| December | 30°C | 36°C | 24°C | 140mm |
Tourism
Kien Giang is widely known as the most famous cultural and tourist land in the Mekong Delta region. The beautiful scenery of Kien Giang used to be praised through "The ten gulfs of Ha Tien." To this day, Kien Giang is known by many famous tourist attractions such as Hon Phu Tu (Hon Phu is broken, only Hon Tu remains) and Phu Quoc island.
In addition, Kien Giang also has economic potential with tremendous resources on fisheries. Historical sites like U Minh forest, Hon Dat, Ha Tien are among the most attractive spots.
Kien Giang province in Vietnam, is a popular destination for its stunning beaches, natural wonders, and cultural heritage. Some of the attractions in Kien Giang include:
Phu Quoc Island, a tropical paradise with pristine beaches, crystal clear waters, and lush forests. Visitors can enjoy various activities such as swimming, snorkeling, hiking, fishing, and exploring the island's history and culture.
U Minh Thuong National Park, a natural reserve with a diverse ecosystem of wildlife and plants. Visitors can admire the beauty of the mangrove forest, observe rare birds and animals, and learn about the local people's livelihoods.
Thoai Ngoc Hau Temple, a historical site dedicated to a local hero who fought against the French colonialists. Visitors can see the temple's architecture and learn about the history of Kien Giang and Vietnam.
VinWonders and Safari Phu Quoc, a theme park and wildlife park that offer entertainment and education for visitors of all ages. Visitors can enjoy various rides, shows, games, and attractions at VinWonders, or explore the wildlife and nature at Safari Phu Quoc.
Hon Thom Cable Car, a cable car system that connects Phu Quoc Island with Hon Thom Island. Visitors can enjoy the scenic views of the sea and the islands from the cable car, or visit Hon Thom Island for more activities and experiences.
Kien Giang travel is a great option for anyone who loves nature, culture, and adventure.
Transportation
Kien Giang is accessible from My Tho, Can Tho, Ha Tien, and Ho Chi Minh city by road. There are three airports in the province in which the one in Phu Quoc is an international one. From Rach Gia to Phu Quoc, there are hydrofoil boats.