Binh Phuoc Tourism – A Guide to the Land of Rubber and Cashew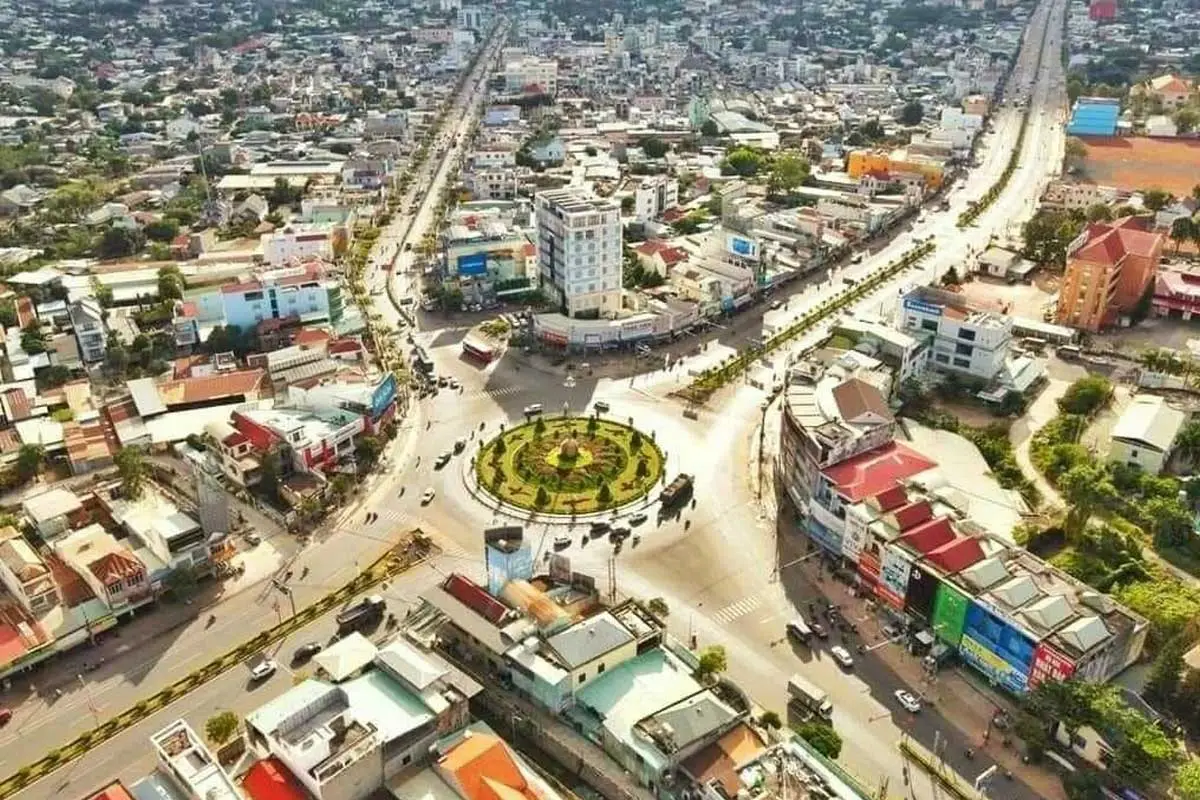 Binh Phuoc is not promoted for tourism, but this land has more to know if you plan to discover it. Check out more information about Binh Phuoc right here.
Overview
Binh Phuoc has the largest area among the provinces in the South. It is 120 km away from Ho Chi Minh via National Highways No. 13 and 14. The province shares the border with Cambodia at Tbong Khmum, Kratie, Mundulkiri, acts a trading gateway with this neighbor country.
The province is home to Kinh people and other brotherhood ethnicities. Around 17.9% of ethnic minorities are Khmer, M'Mong, Ma, and S'tieng.
This ethnic diversity makes the cultural life in Binh Phuoc more vivid. That can count many traditional festivals of S'tieng and Khmer every year.
Area: 6.880,6 km²
Population: 994.679 people (2019)
Provincial Capital: Dong Xoai
Districts: Dong Phu, Phuoc Long, Loc Ninh, Bu Dang, Chon Thanh, Bu Dop, Chon Thanh
History
The establishment of Binh Phuoc went through a variety of events, including merging and separation. From 2018, the township Dong Xoai was declared to be a city thanks to the development in terms of economy and social lifestyle.
Geography
Binh Phuoc is a transition region from the South Central Highlands to the Southwest Delta. Thus, the typical topography is fairly plain but slopy. Most of Binh Phuoc province is red basalt soil hill suitable for growing rubber trees and cashew.
There are plenty of forests in Binh Phuoc. The largest one is Bu Gia Map National Park, the other one is Tay Cat Tien, and a part of the area is Melaleuca forests.
Climate
Located in the region with a tropical monsoon climate with two seasons, rainy and dry seasons, Binh Phuoc is fairly hot during the dry season. The temperature drops when it rains but not significantly. It becomes scorching and dry from April to June.
Tourism
Binh Phuoc is not famous for tourism, but the place features spectacular landscapes worth discovering. Notably, Bu Gia Map national park, the largest primeval forest in Binh Phuoc, features Mo waterfall, Bom Bo village, Bau Lach grass field, and more.
Traveling in Binh Phuoc inclines to self-planed experience since there are not yet many services provided. When visiting Binh Phuoc, there will not be many for accommodation. Tourists have a list of wild scenes to visit, including Thac Dung, Bu Dang rubber forest, Ba Ra Mountain, Suoi Lam lake, and no.4 waterfall.
The specialty of Binh Phuoc is cashew. The best varieties of this nut are cashew pies, cashew salad, and bamboo rice. In Dong Xoai city, it's easier to find common food like Lotteria and local dishes.
Transportation
The road is the primary way to access Binh Phuoc. With a distance of 120km away from Ho Chi Minh City, it's possible to drive to Binh Phuoc in 3 hours via National Highway No.13. Public buses to Bu Gia Map are available at the East Bus Station.