January in Vietnam: Weather and Things to know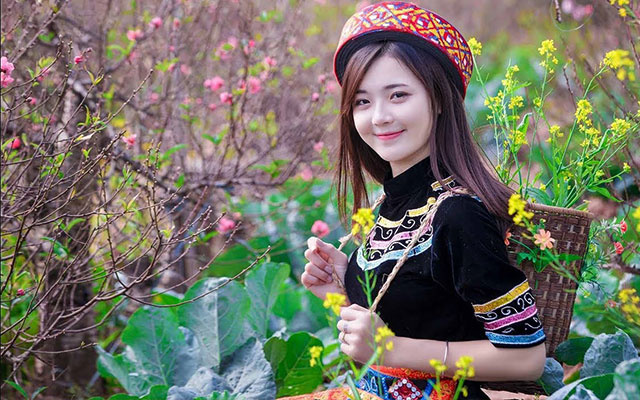 The best time to visit Vietnam all depends on what type of weather you love, what you want to do, and how much (or how little) you're into crowds. In this topic, Vietnam Travel provides weather information in January that is one of the best months for international tourists to spend their holidays in Vietnam. January possesses the most diverse weather characteristics throughout the country when the South becomes close to its hottest, the Central steps out of its wet season while the North experiences cooler, or even cold weather.
As the first month of the new year and the last month in Vietnamese Lunar year (late January – mid February), the atmosphere in Vietnam will generally be bustling and festive during this month to celebrate Tet Holiday.
Let's read more to know what to expect and be prepared as you are traveling through 3 regions in Vietnam…

1. Regional climate in January.
1.1. Northern Vietnam
This part includes Northwest, Northeast and Red River Delta, with 25 cities and provinces.
Popular destinations: Hanoi, Halong Bay, Ninh Binh, Sapa, Mai Chau and Ha Giang.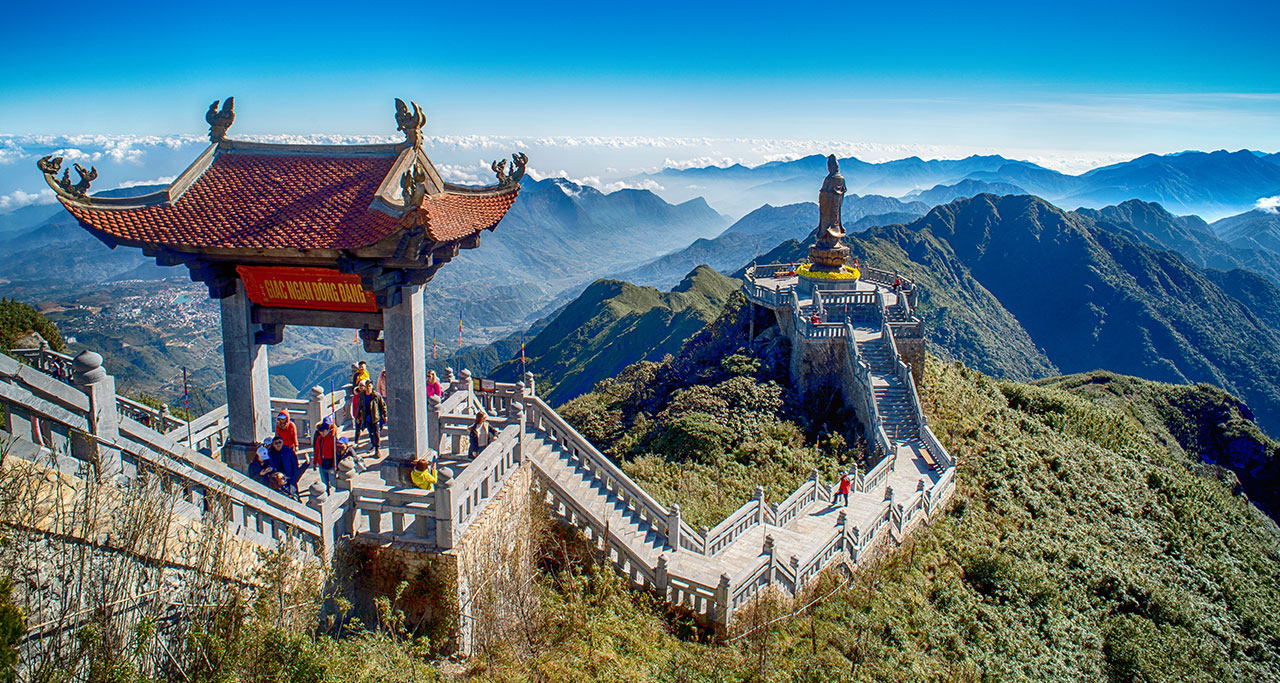 January in Hanoi and North Vietnam is one of the driest months of the year with the prime of winter which brings almost no rain. Average temperature will be around 20oC, and annual rainfall is also mostly at its lowest of approx. 40mm.
Water activities in Halong Bay, Cat Ba island and other beaches in North Vietnam are quite impossible due to the cold temperature.
In the far North (mountainous areas) such as Sapa, Mau Son (Lang Son), Ha Giang, etc, the conditions are dry but chilly, and sometimes foggy, especially in the early morning or late night. There is a chance of getting snow in these areas as well.
As being quite hazy at this period of year, this seems not the best time for photo hunters.
Suitable clothing and shoes are recommended.
1.2. Central Vietnam
This part includes North Central, South Central Coast and Central Highlands, with 19 cities and provinces.
Popular destinations: Quang Binh, Hue, Danang, Hoian, Quy Nhon, Nha Trang.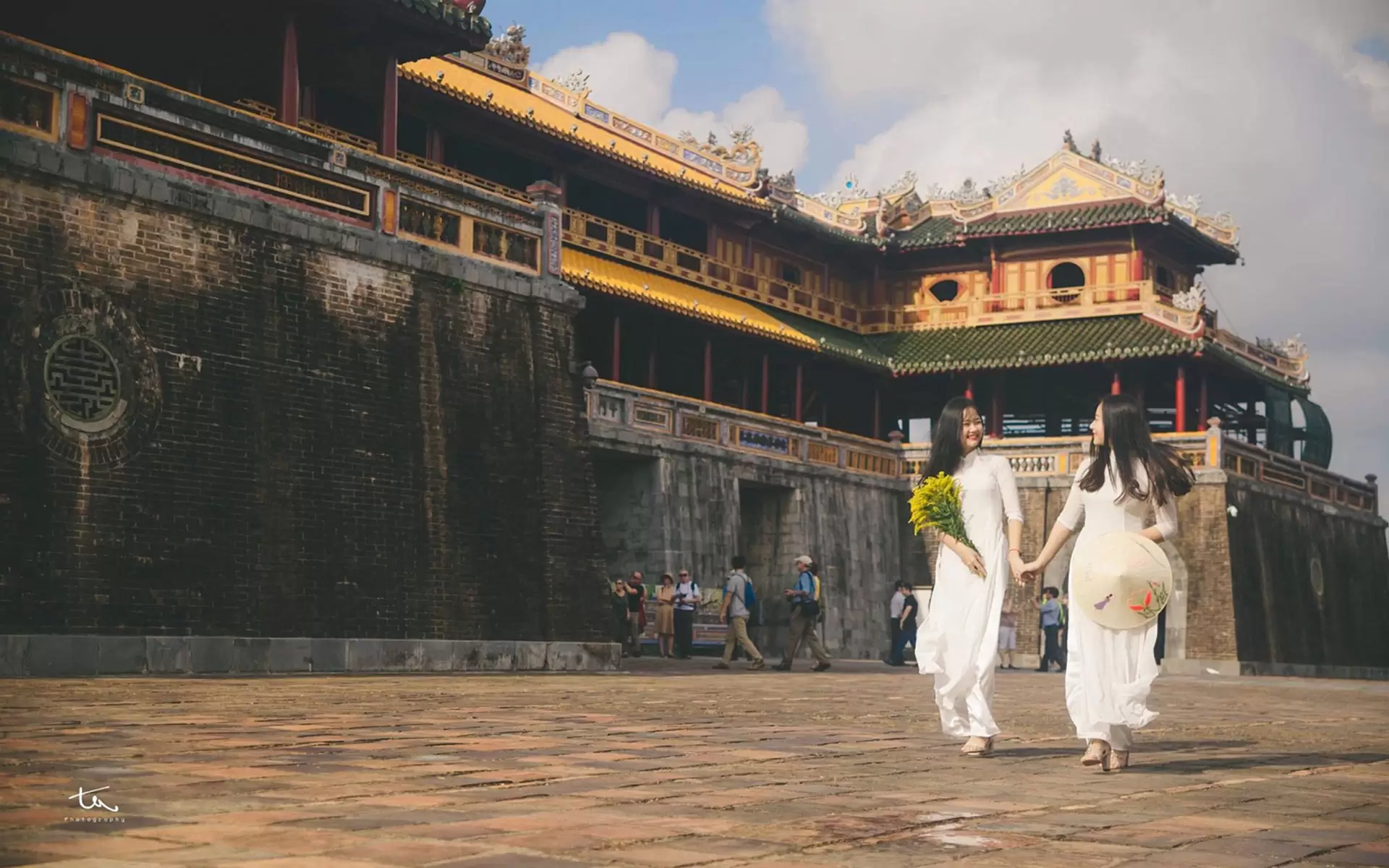 This part of Vietnam in January has warmer weather than the North with the average temperature at around 23oC. The wet season draws to an end and prolonged rainfall rarely occurs, especially during the 2nd half of the month. The beaches such as Danang, Hoian, Quy Nhon and Nha Trang, etc. shake off their winter coats and slowly return to their glory days. However, the weather in the Central Highlands is still cooler, chilly, in particular in the morning and at midnight.
You can prepare swimwear, appropriate light clothing, and some warm clothes for evenings and early mornings when the temperature is much cooler than daytime.
1.3. Southern Vietnam
This part includes Southeast and Mekong River Delta, with 19 cities and provinces.
Highlights: Ho Chi Minh City, Phan Thiet & Mui Ne, Mekong Delta, Vung Tau, Con Dao Phu Quoc, etc.
The South of Vietnam in January possesses some of the best conditions of the year with blue skies and little rain expected across the region. The beaches such as Phan Thiet/ Mui Ne, Ho Tram, Long Hai are basking in sunshine. It is the same with the southern islands of Phu Quoc and Con Dao. In Ho Chi Minh City, the weather remains hot in the daytime and becomes cooler in the nighttime with low humidity and the average temperature at 26°C.
2. January Events
2.1. Tet – Vietnamese New Year.
This nationwide celebration usually falls between late January and mid-February (varying by year). This period becomes the most important event of the year when drawing Vietnamese back to their ancestral homes. You can feel the festive atmosphere when Lunar New Year coming so close throughout the country. Although there will be some limits on visits or activities if you travel right in Tet Holiday because most services are in closure, especially in Northern Vietnam, it is a chance for you to experience the Vietnamese culture deeper, especially when you are invited to a hosted family in these days.
2.2. Dalat Flower Festival.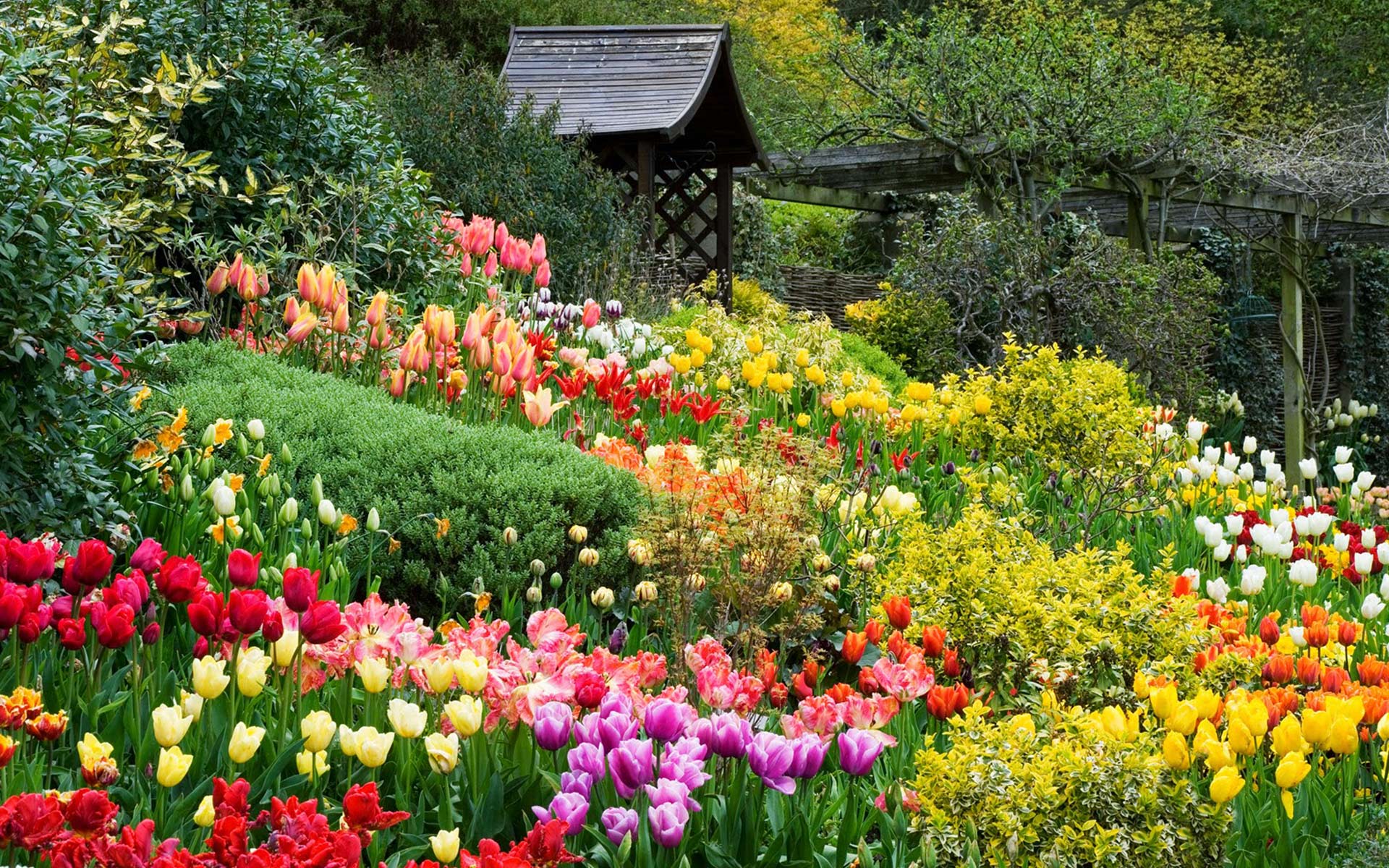 Being held in early January, this biennial festival features elaborate and mammoth floral displays, plus live music, fashion shows, and more. This is always a wonderful occasion and also becomes an international event.
2.3. Sa Dec Flower Festival.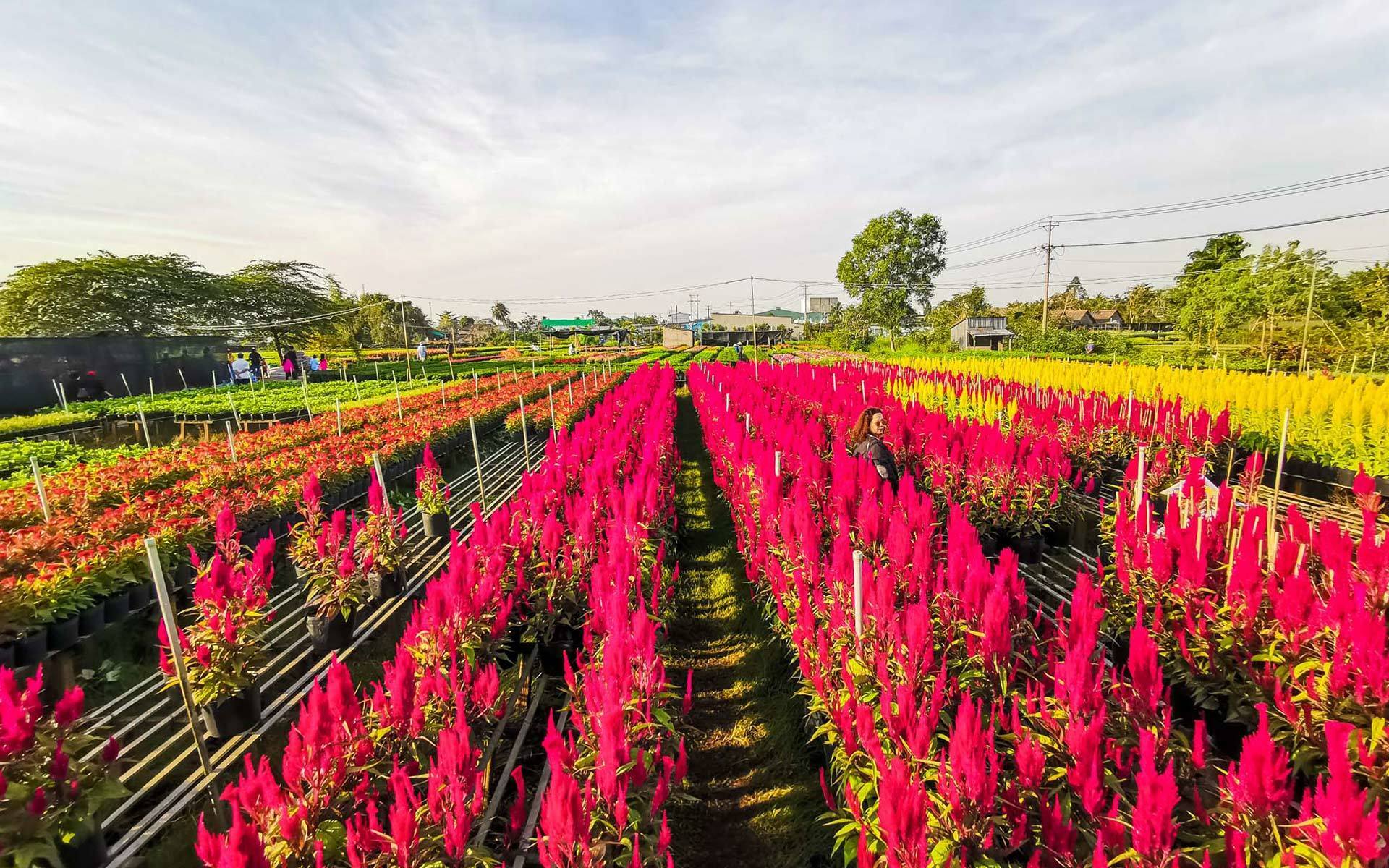 It can be said that Sa Dec (Dong Thap Province) is the second flower city after Dalat. Visiting Sa Dec, you have chance to see a kind of flower kingdom. The flower festival is proposed to open from December to February so the visitors can come to admire the beauty of flowers as well as to enjoy many activities of the locals in Western waters. If anyone would like to buy some, don't hesitate to choose your favorite kind to bring home.
3. Where to go in January?
As the South has the best weather conditions in January, this is fantastic time to explore Ho Chi Minh City, Mekong Delta. Taking a boat in Mekong Delta is a good choice when the water is calm. Flowers are also in bloom, bringing the sensational colors of the floating markets.
For the best beach experience, you can head to Phu Quoc Island where the temperatures at this time of year average around 25-28°C. Beach paradises and pristine islands are in the best time for swimming, snorkeling and diving.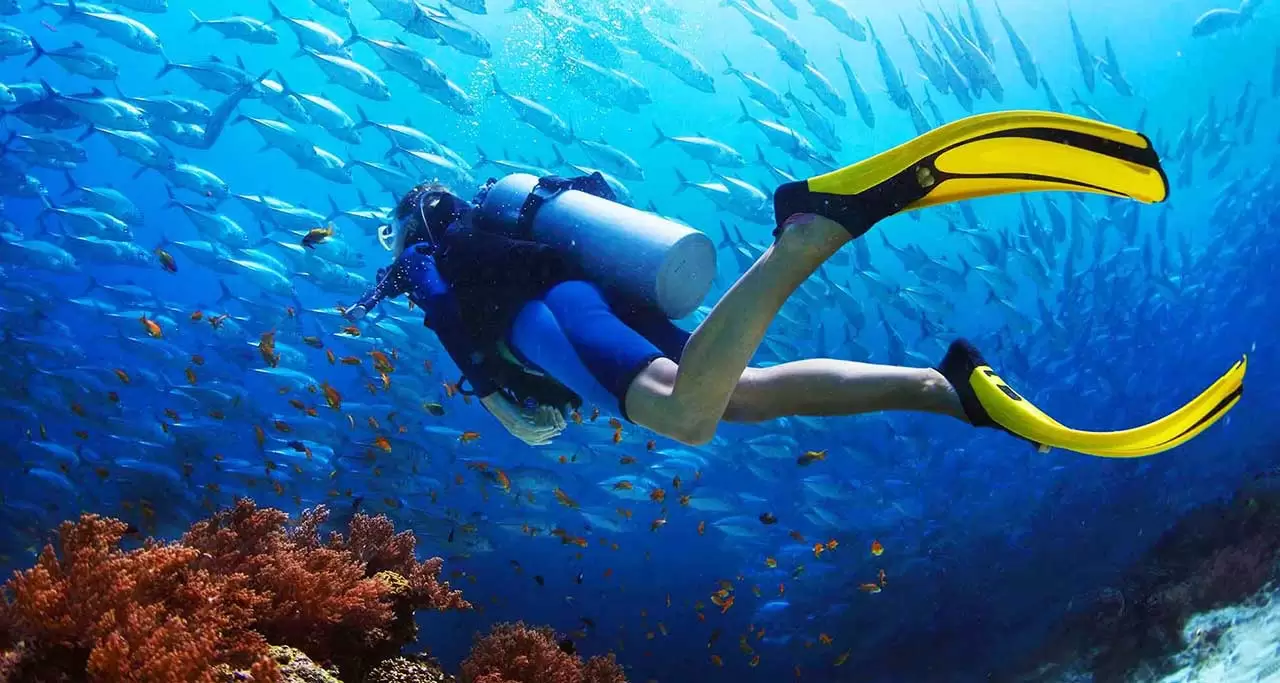 The Central Vietnam is also on top list of traveling with sunny and warm weather, not too hot and humid. The beach vacation in Danang, Hoian, Quy Nhon, Nha Trang is in relatively good season.
Cherry blossoms in Dalat in around middle of January. The fresh air of the mountain town makes visitors here feel more comfortable.
In the North, although having cooler weather than the Central and the South, Halong Bay – a UNESCO Heritage Site should not be skipped. Its beauty becomes more mystery in the foggy scenery.
In late January (or mid-February, varying by year), the whole country is busy to celebrate Tet Holiday. However, nowhere can't beat Ho Chi Minh City, Hue, and especially Hanoi for the best experience. At the stroke of midnight on Tet eve, fireworks will let fly across some main points of Hanoi, launching a full week of festivals and festivities.
Don't miss to visit mountainous areas to admire the gorgeous scenery of flower bloom in January, along with the low temperature background (sometimes below 0°C). From Mai Chau, Moc Chau to Sapa, Ha Giang, peach flowers bloom throughout the hillsides. That's the signal that the cold winter is passing through and the warm sunshine of spring will come very soon.  You can also see the bright white of plum blossoms in Moc Chau Plateau, normally late January – early February.
4. Our advice
– As there are the most diverse weather characteristics throughout the country in January, please choose the appreciate clothing with you to your chosen destination in Vietnam, such as:
+ Swimsuit: you should bring at least one swimsuit for the duration of your trip. Even you visit Sapa, it is still suitable when you take a traditional herbal bath or at hotel's four season swimming pool (if any).
+ Trekking shoes / booths, coat and warm clothes: suitable for your visit in North Vietnam, especial in highland regions such as Sapa, Ha Giang, Pu Luong, etc.
+ Light clothes, a pair of flip-flops, sunglasses, hat: suitable for the visit in the Central or the South, especially for beach vacation.
+ Light raincoat: to avoid the mid-day thunderstorms in the South or thick foggy in Sapa as a layer if the temperature drop unexpectedly. Anyway, this can be easily bought when you are in Vietnam if needed.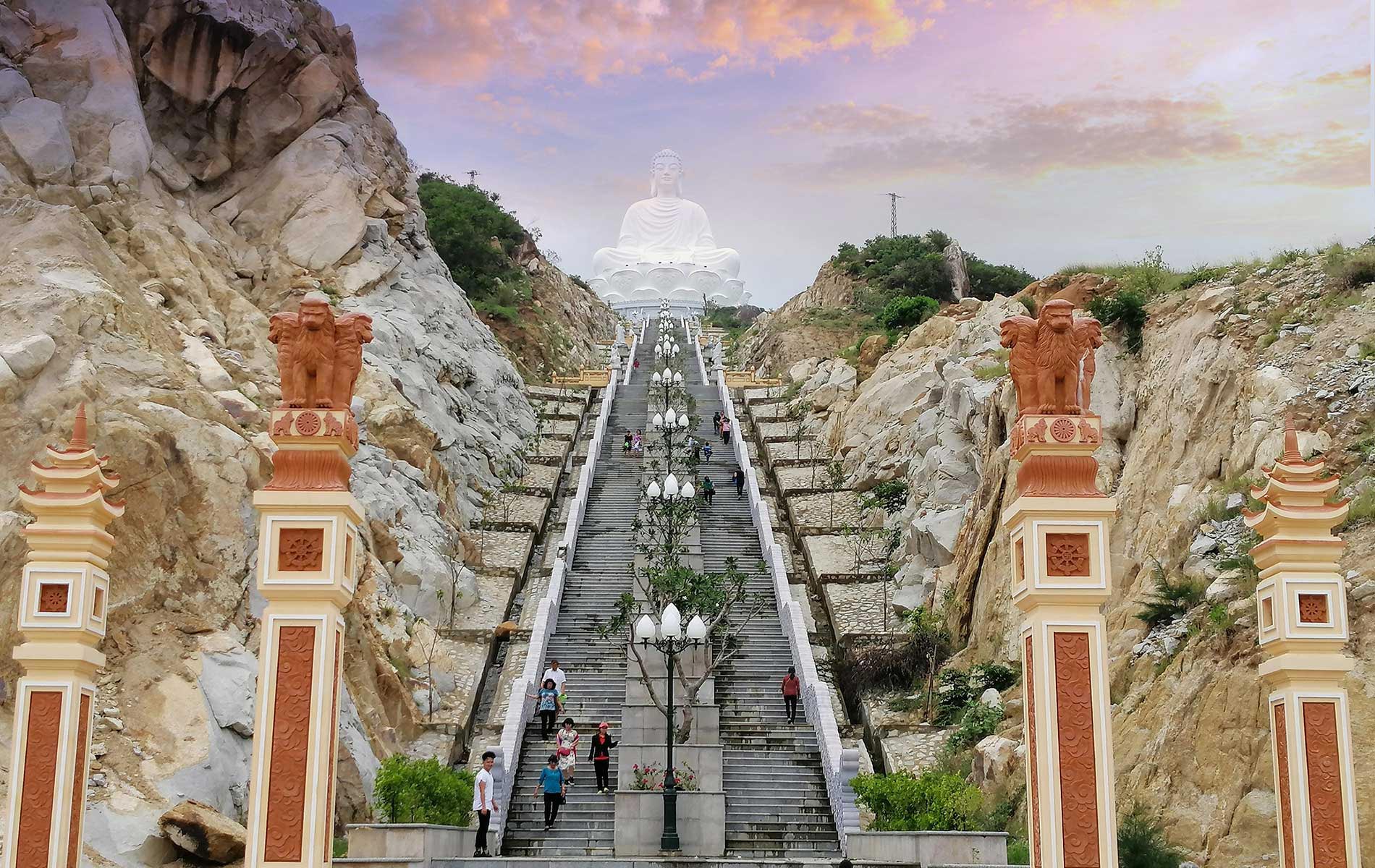 – Vietnam has many historical sites, temples, pagodas, therefore, formal clothes (covering your knees and shoulders) are a must to visit these spiritual/cultural places.
– January is definitely a high tourist season month in Vietnam, especially in the beach areas. The North will be the less crowds by this time of the year in comparison with the rest parts of the country.
– Late January – mid February (varying by year) is Tet, the biggest festival of the year in Vietnam, so this is one of the busiest traveling times for both locals and visitors. Making reservations in advance are highly recommended. However, please be aware that there will be a shortage of services during the Tet celebration as many shops, markets, offices… are closed, and surcharges from 20-30% from the normal rate of high season are also expected to apply for this period of time.
In summary, coming to Vietnam in January will bring you a lots of choice and experience when travelling throughout the country. Hopefully you and your family have a well-prepared packing and plan a holiday with us soon. We are here and be always ready to assist any of your requirements!
Please check information about Vietnam weather in other months of year at here: