Sapa weather – Best time to visit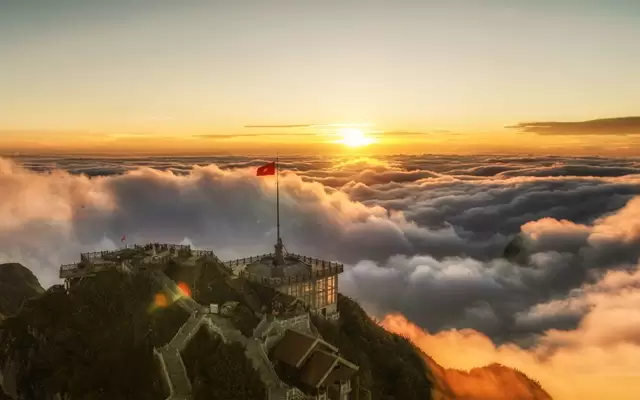 Weather of a day in Sapa like a lady's mood. She could change suddenly many times in a day but she is always beautiful and cute 😀 . Located at an average altitude of 1500m – 1800m above sea level, Sapa town is always immersed in floating clouds, creating a fanciful, strange, and beautiful picture. Sapa has become one of the most popular destinations in Northern Vietnam.
Local people say Sa Pa ( 2 words) but most of  foreign visitors would say Sapa. We all know these 2 names of 1  beautiful destination. If you're planning to visit this Northern area, knowing the best time to visit Sapa will be essential to make the best of your trip to Vietnam.
1. The weather in Sapa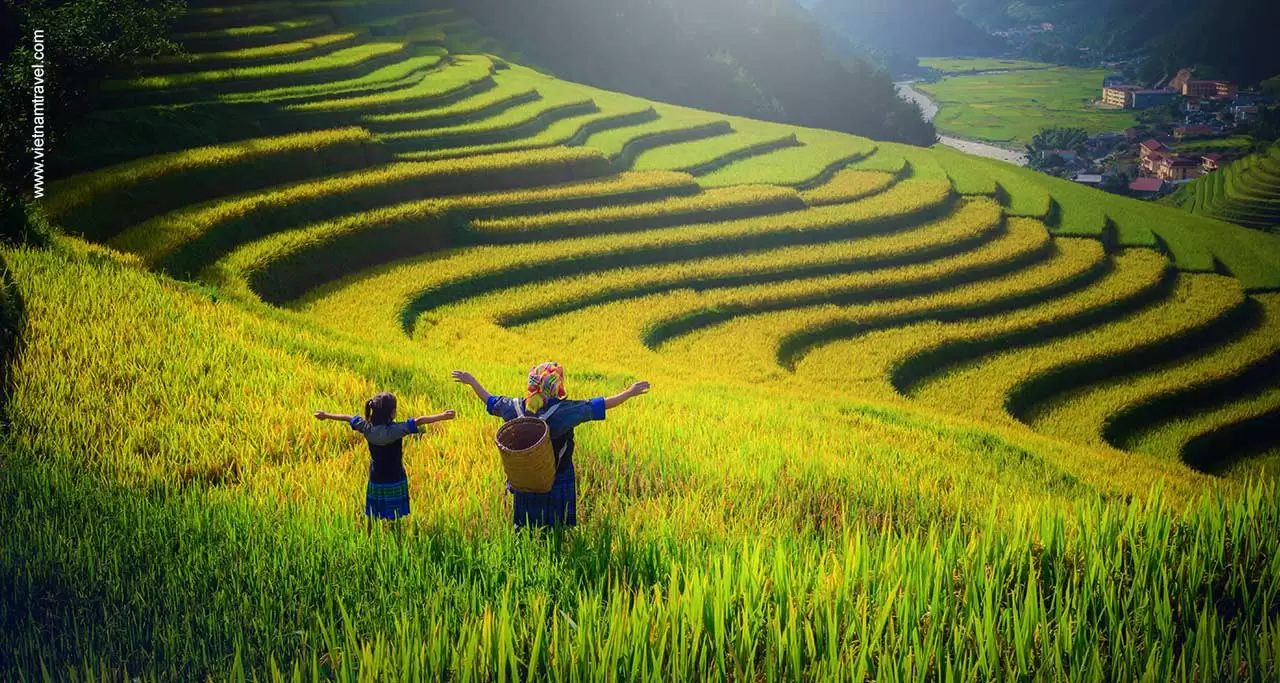 In fact, Sa Pa has 4 seasons but you could find enough 4 seasons in a day. Even in the middle of a sunny day but when the cloud come, Sa Pa would get foggy and cool and you could hardly see the other on the other side of the street.
• Sa Pa has both temperature climate and subtropical climate, so it is cool & cold all year, with the average temperature fluctuates around 15ºC.
• The weather in Sa Pa in summer is not nearly as hot. The daytime temperature usually fluctuates from 20ºC to 25°C, and at night temperature is around 13ºC to 15°C.
• In the winter, Sa Pa is very cold, with the temperature drops to 0°C, so it will offer an opportunity to watch snow if you travel to Sa Pa in the winter.
• During the year, the rainy season usually starts from May to September, accounting for nearly 80% of the annual rainfall. You will be more likely to encounter showers in these months of the year. The hottest / wettest, also greenest months of the year are July and August, and the coldest months are December and January.
2. Current Sa Pa Weather Status
Updated time: Wednesday 7:54 pm, 27th September, 2023
Climate: Light Rain
Temperature:
16.07 °C
16.07 °C
Current temperature: 16.07 °C
Humidity: 99 %
Wind: 1.11 km/h
3. The climate in Sa Pa by months
3.1. March and April in Sa Pa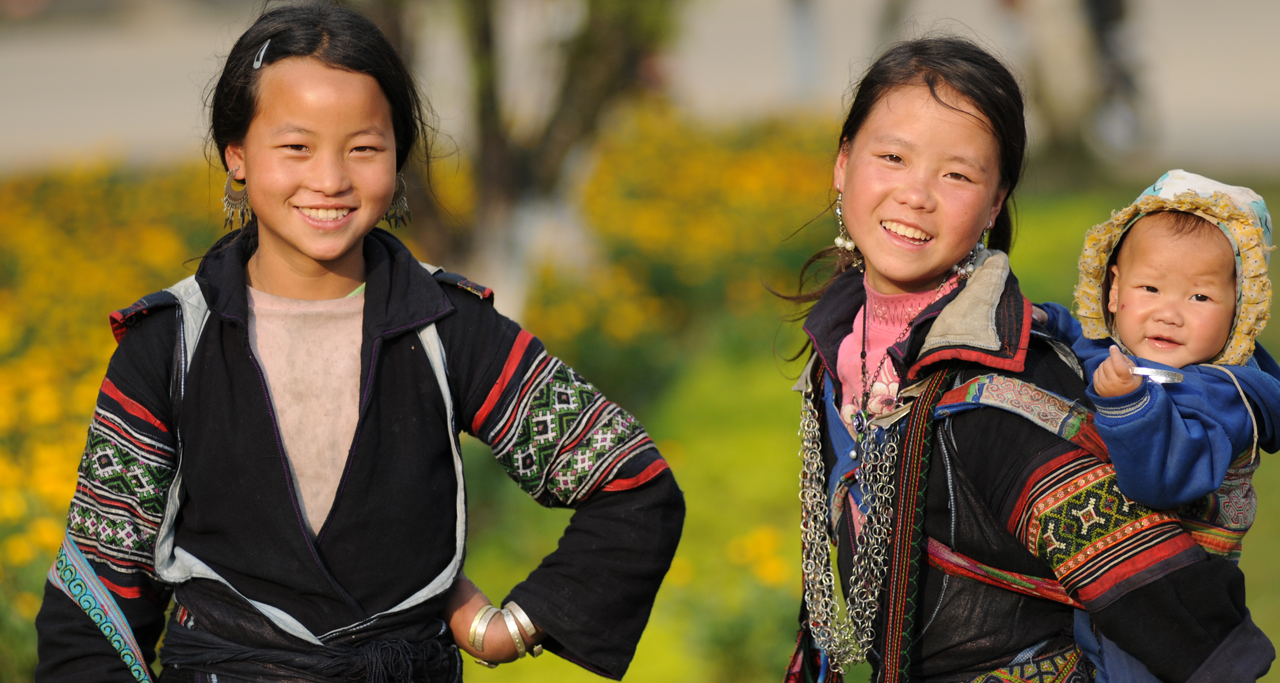 It starts to get colder from March and warm up in April. From April, there is occasional rain. In general, the weather is excellent.
3.2. May and June in Sa Pa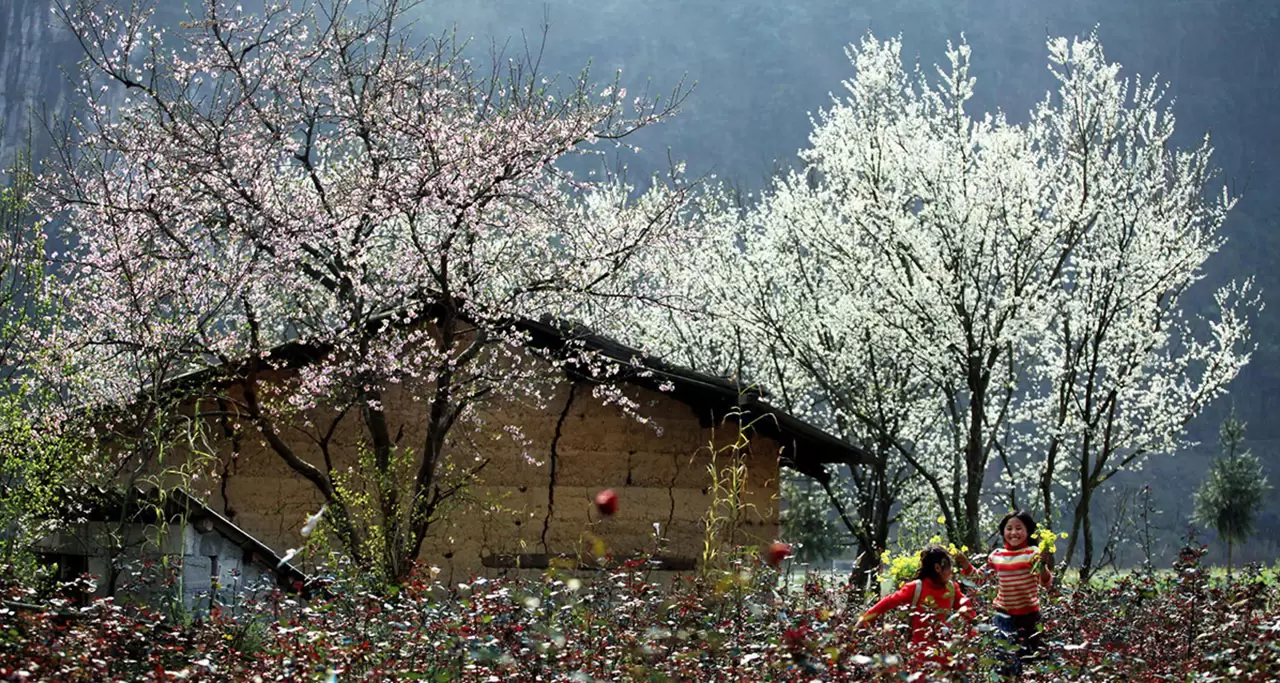 There's beautiful sunshine, mixed with rain that provides water for terraced fields to help farmers plow and transplant rice. This time is also the season for peaches and plum trees in Sa Pa.
3.3. July and August in Sa Pa
The flood season in Sa Pa often coincides with the rainy season of the North. The peak is in July and August, and the rains appear with storms causing floods.
3.4. September in Sa Pa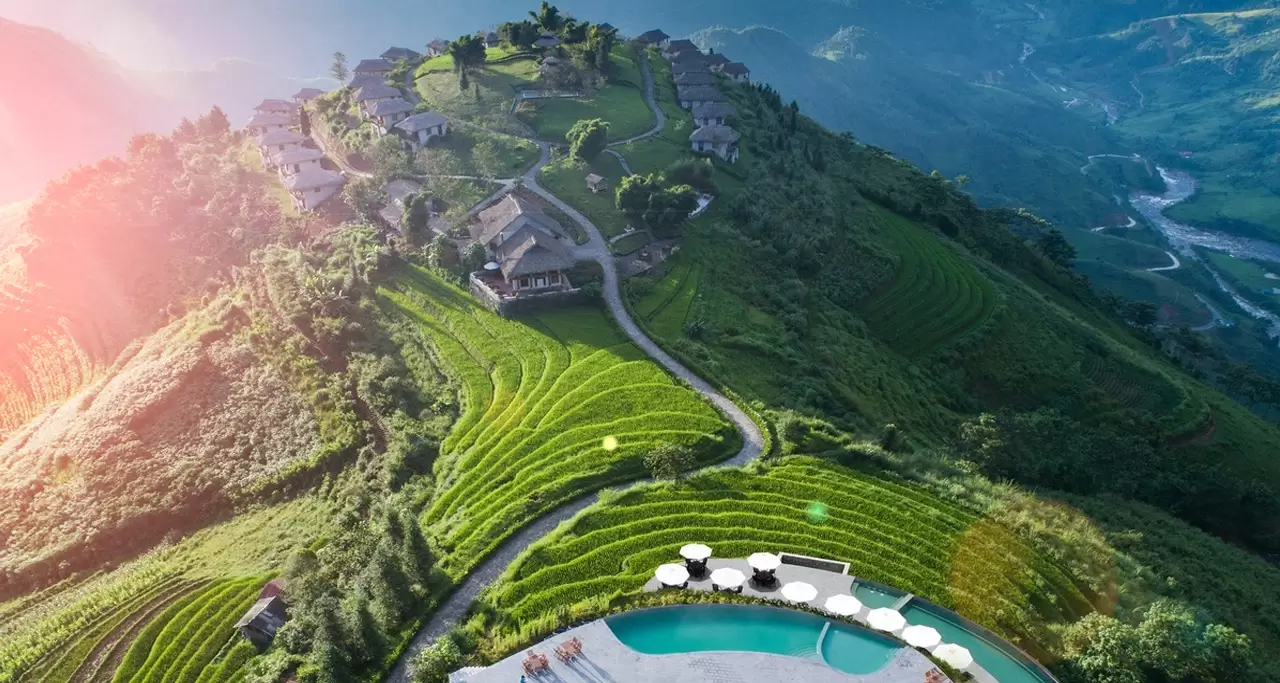 You can enjoy the cold weather and observe beautiful terraced fields in Sa Pa, turning from green to golden.
Rain will be a little less than, but in general, Sa Pa in this month is the most beautiful. We highly recommend you to visit Sa Pa in any time of Sept. To enjoy the great weather, to view to the rice terrace changing to Gold color and to participate beautiful market with local to joy and cheers the new rice crop coming to villages.
3.5. October in Sa Pa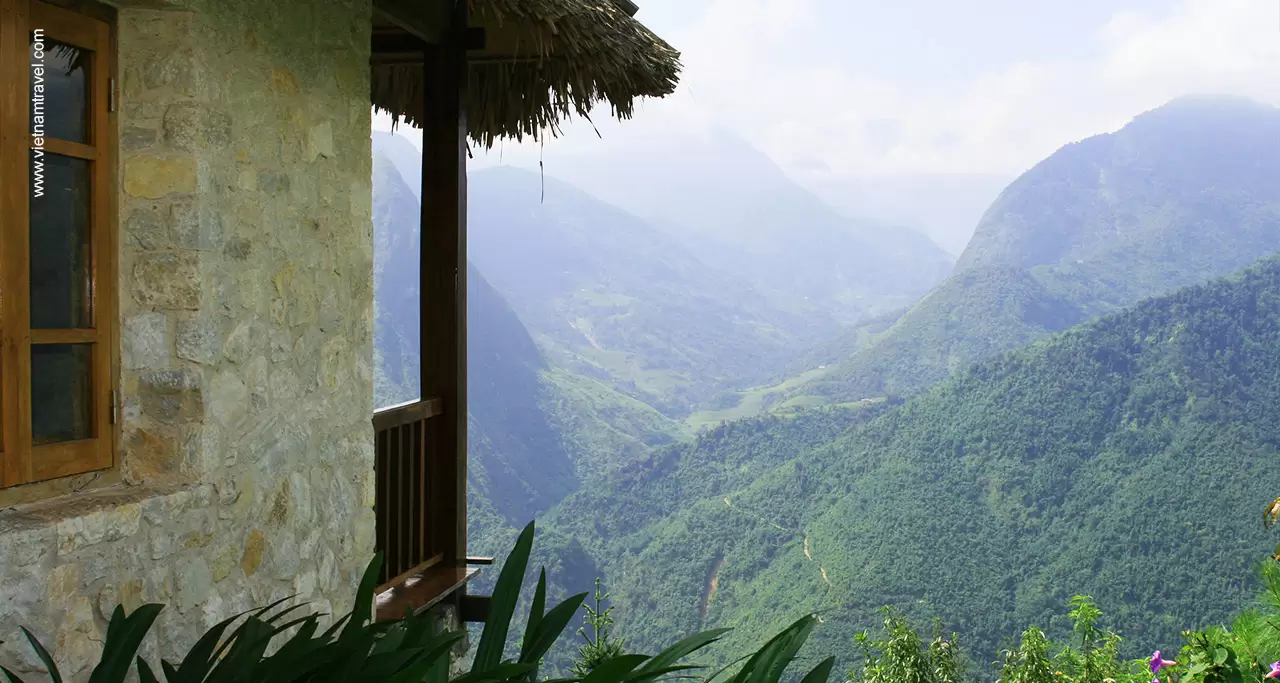 The weather in Sa Pa is pleasant with some light in the day. The night is quite cold, and there's almost no rain.
In general, the weather is beautiful to take a walk or ride a motorbike to visit tourist sites and ethnic villages in Sa Pa.
3.6. November in Sa Pa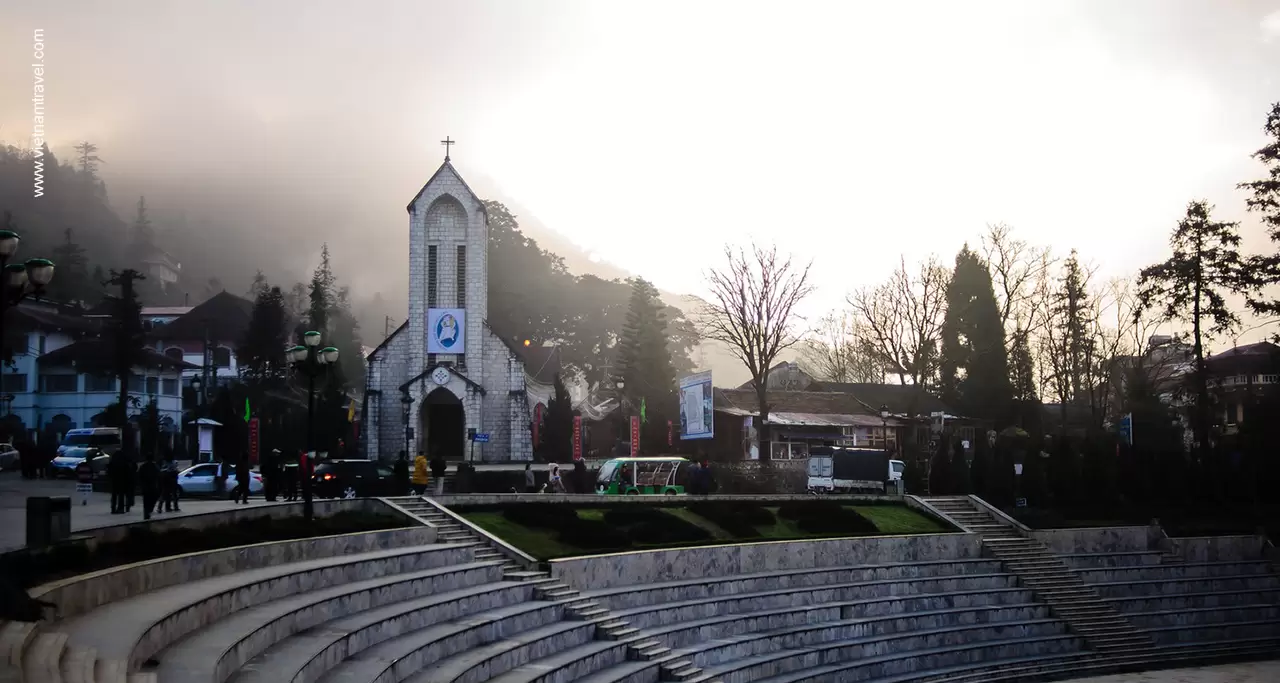 It begins to cool, foggy and windy
3.7. December, January, and February in Sa Pa
These are the coldest winter months of the year. The temperature is usually below 10 degrees C. If the whole North comes into a cold spell, then Sa Pa usually maintains at a temperature of 2 – 5 degrees C.
Sometimes the temperature drops below 0 degrees C, and you might experience snowfall.
On occasion before and after the Tet holiday, visitors have the opportunity to see cherry blossoms blooming on the roads when visiting the villages.
4. Best time to visit Sa Pa
4.1. March to May (Spring)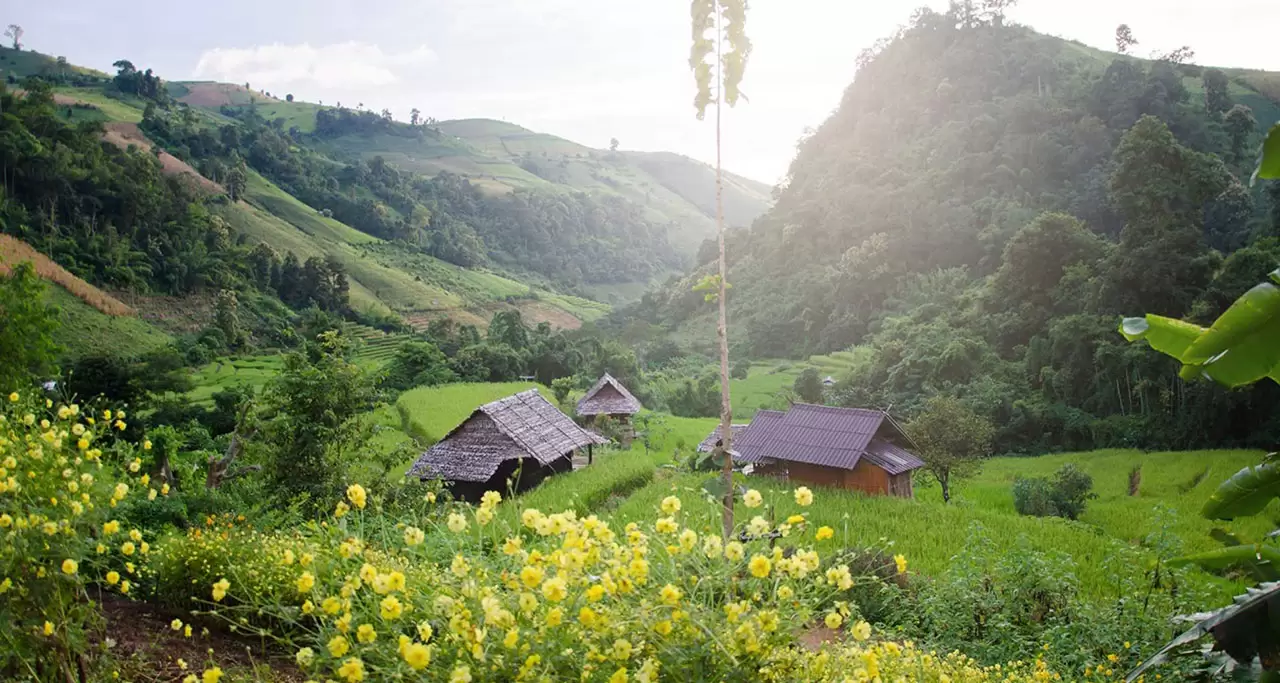 From early March to late May Sa Pa wakes up from its winter sleep. The weather is sunny and dry during the day and crisp and cool at night. At this time, the landscape looks even lusher and greener than the rest of the year as everything is filled with fresh life after winter. This makes for wonderful views as you hike Sa Pa's hills and your photos will be priceless.
But not only the perfect temperatures and low chance of rain make this time of year great for traveling to Sa Pa. The local flower blossom season is a sight to behold as entire fields and gardens are filled with clouds of pink and white flowers.
If it's your first time in Sa Pa, spring is the ideal time to visit. The cool temperatures will make the hikes less strenuous and leave you with more energy to connect with your guide, explore the markets, try local food specialties, and simply enjoy your surroundings.
4.2. Mid-September to early December (Autumn)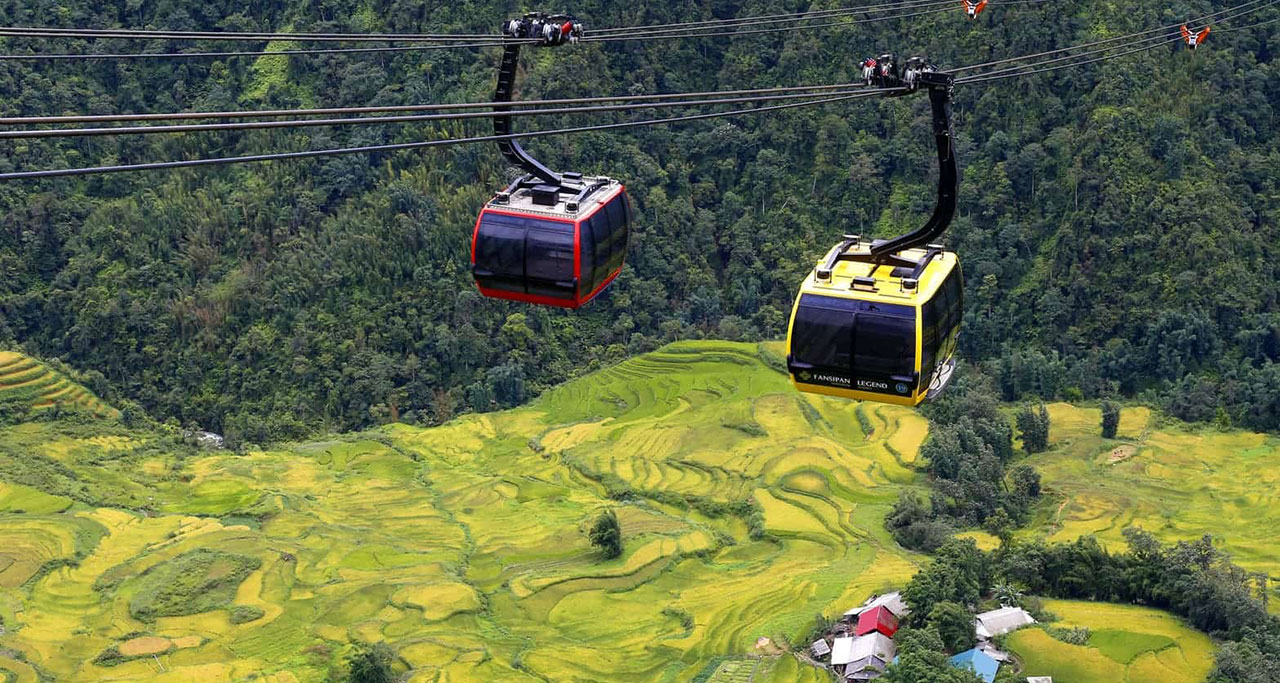 Towards the end of September, the daily rains stop and hiking as well as getting around will become easier again. The days will still be warm, but the heat of the rainy season will be over by then. From October to early December temperatures will slowly keep falling making for mild days and cool nights.
Autumn is Sa Pa harvest season, which is special as the endless rice paddies will weave through the mountains like golden ribbons and give the area a unique look you'll only get to see right before the rice is gathered. Sa Pa rice terraces best time to visit!
4.3. Best time to climb Mount Fansipan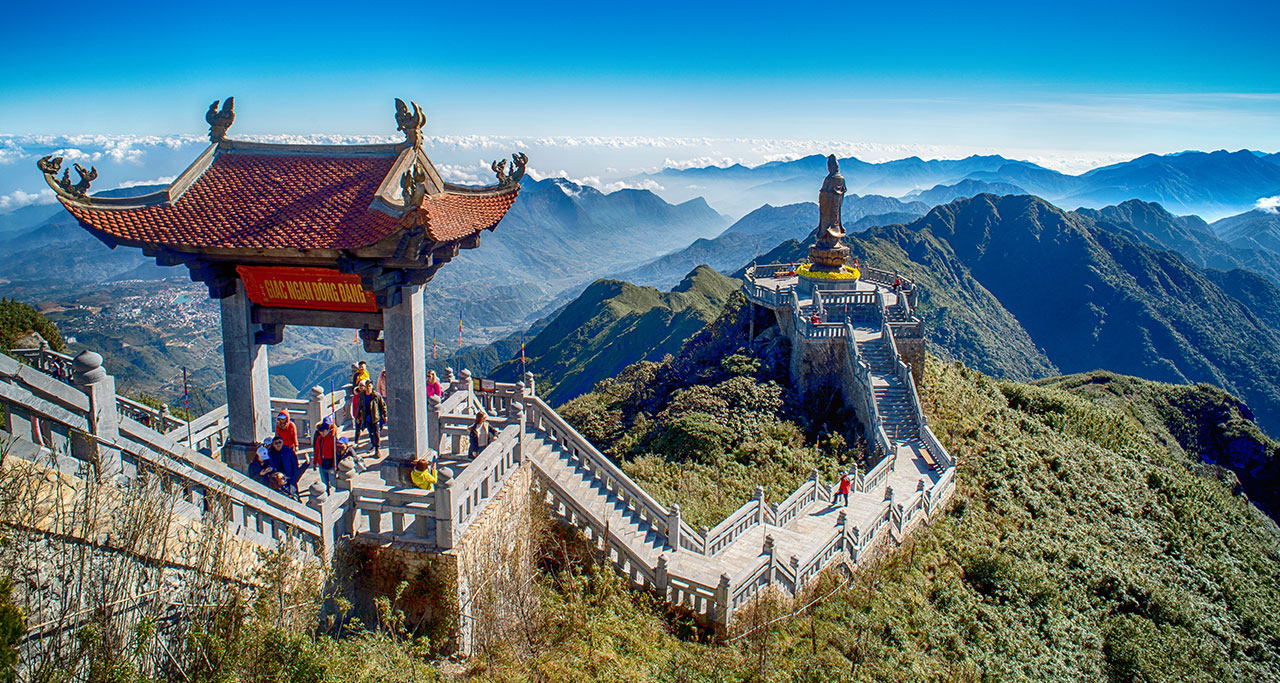 If you've made your way to Sa Pa to climb Vietnam's highest peak, Mount Fansipan (3143 m above sea level), the best time is either in spring or autumn. During these seasons you will have a minimal chance of rain and the temperatures will be most comfortable. If you don't mind the cold, winter can also work, but you risk getting your view covered by clouds. That way you'd really be missing out as the main part of climbing Fansipan is enjoying the scenery of the surrounding mountains and villages.
5. Gear to bring
When planning a trip to Sa Pa, there are a few things you can list to make yourself more comfortable as followings.
– Backpack + Day pack bag
– Hat, eye wears & sun protection
– Insect repellent
– Rain jacket
– Warm clothes
– Comfortable walking shoes
– Camera with full battery & memory stick
6. How to get to Sa Pa?
6.1. By Train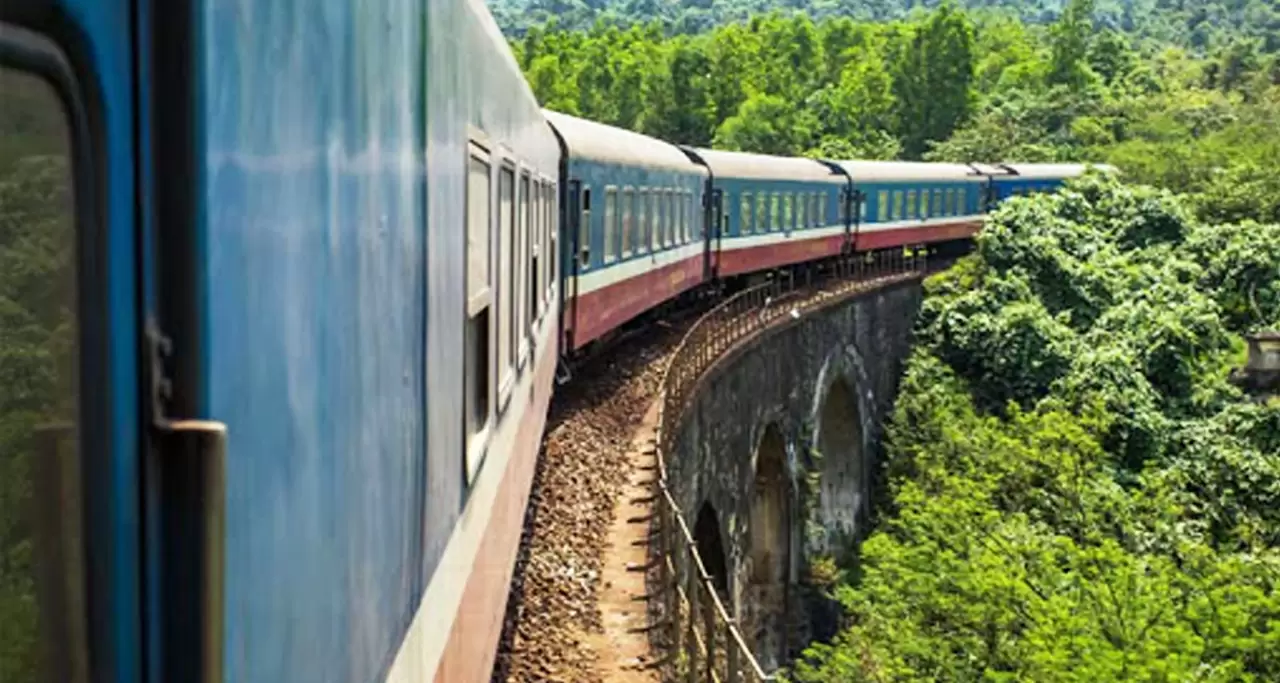 Traveling to Sa Pa by train is a special experience for visitors. It takes about 8 hours by overnight train and you will arrive Lao Cai in 5.30am to 6.00am. The train arrives at the Laocai railway station in the early morning. Your guide and driver will meet you there and take you on the 40km drive to Sa Pa.
There are several railway services for you to choose such as Chapa express, Victoria Express, Sa Paly train, King express, Fanixipan express and Livitrans express with good reviews from those who have experienced the services.
6.2. By Bus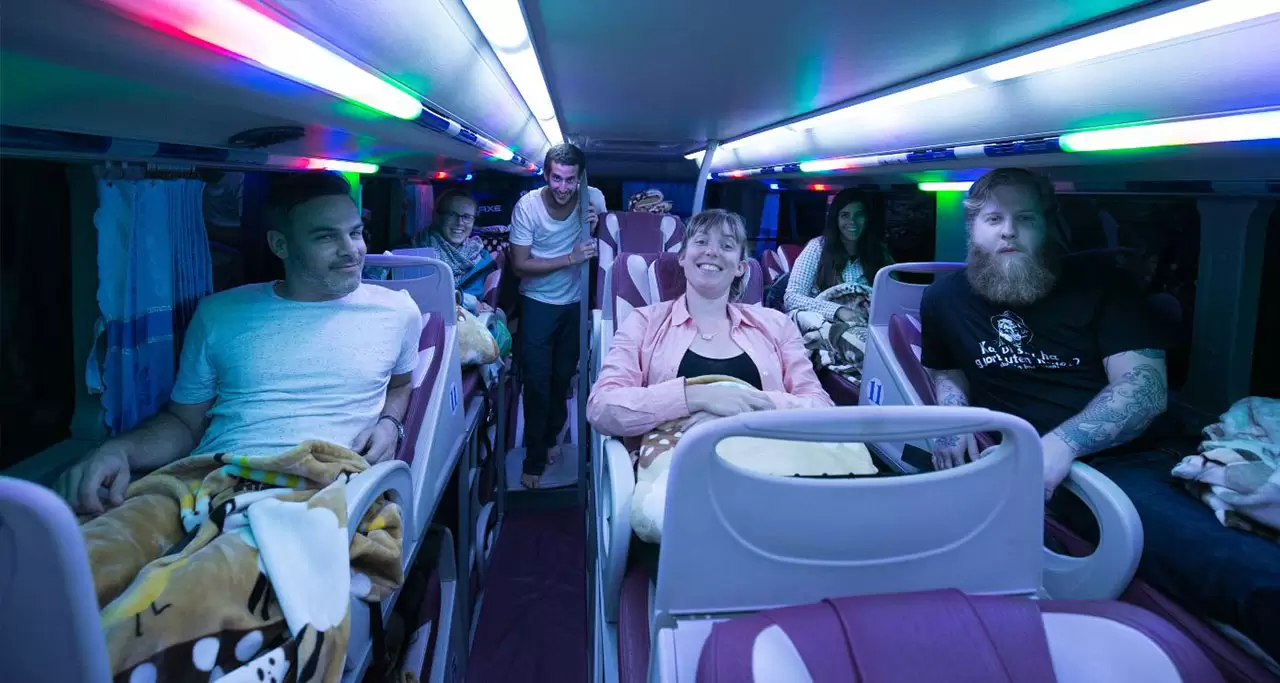 The route from Hanoi to Sa Pa is about 317km, with 6 hour scenic bus from Hanoi Capital to Sa Pa hill station with a comfort stop at the half way. Pick up and drop off from the specific meeting points. You can choose to go with Sa Pa Express or Daily Limousine or Eco Sa Pa Limousine or Interbus line or Sao Viet for this option.
6.3. By Private Car / Van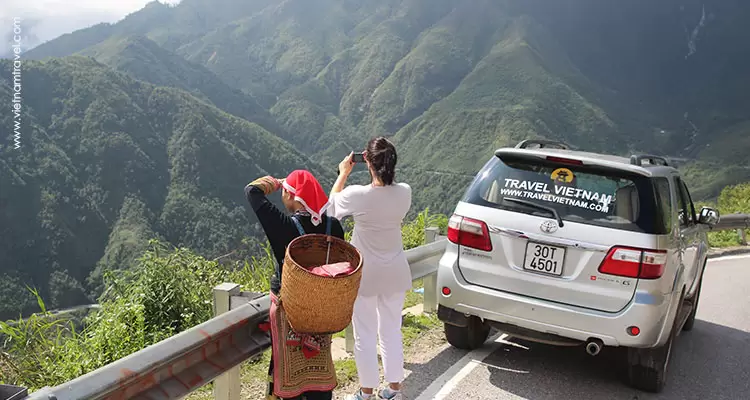 With 23 years in travel business, I highly recommend you to travel Sa Pa by private car/ van.
It is definitely your great choice for this location and you don't have to regret about it at all. It may cost you more some dollars but you are completely in control of time, means flexible itinerary, stops, photo opts… and could reach to many interesting places for your nice travel experience. A senior travel guide go along with private car/ van would be a great combination and which could ensure the a great Sa Pa trip.
Related post: Sapa Attractions