50 Things You should Know before Traveling to Vietnam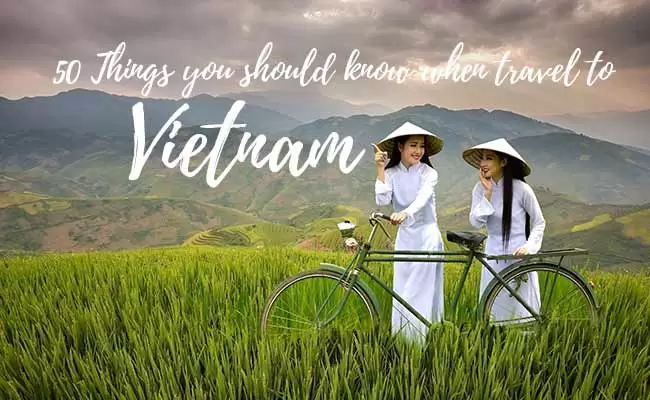 Vietnam recently become a new attractive travel destination in Southeast Asia. It is a captivating and charming country that has a lot to offer for travelers. But to travel to Vietnam like a local, you need to know some insider tips that will help you avoid common pitfalls and discover hidden gems. Here are 50 insider tips for traveling to Vietnam that will make your trip unforgettable.
In 2018, Vietnam welcomed 15,497,791 foreign visitors. With pretty big population of 97 million people of 54 tribes all over the country, majority is Viet people and the rest living up the central highland and mountains area of North West Vietnam.
Though many westerners still see Vietnam through the lens of war, in reality, it is a country filled with captivating natural beauty and of course, tranquil village life. The rainforest and highlands areas of Vietnam are far from being devastated. Its beaches and islands are among the most beautiful and wildest in Southeast Asia while its specialties or cuisine may be the healthiest and delicious you will ever know. After a long of war, today, the graceful S-shaped country is really an outstanding destination for tourists worldwide.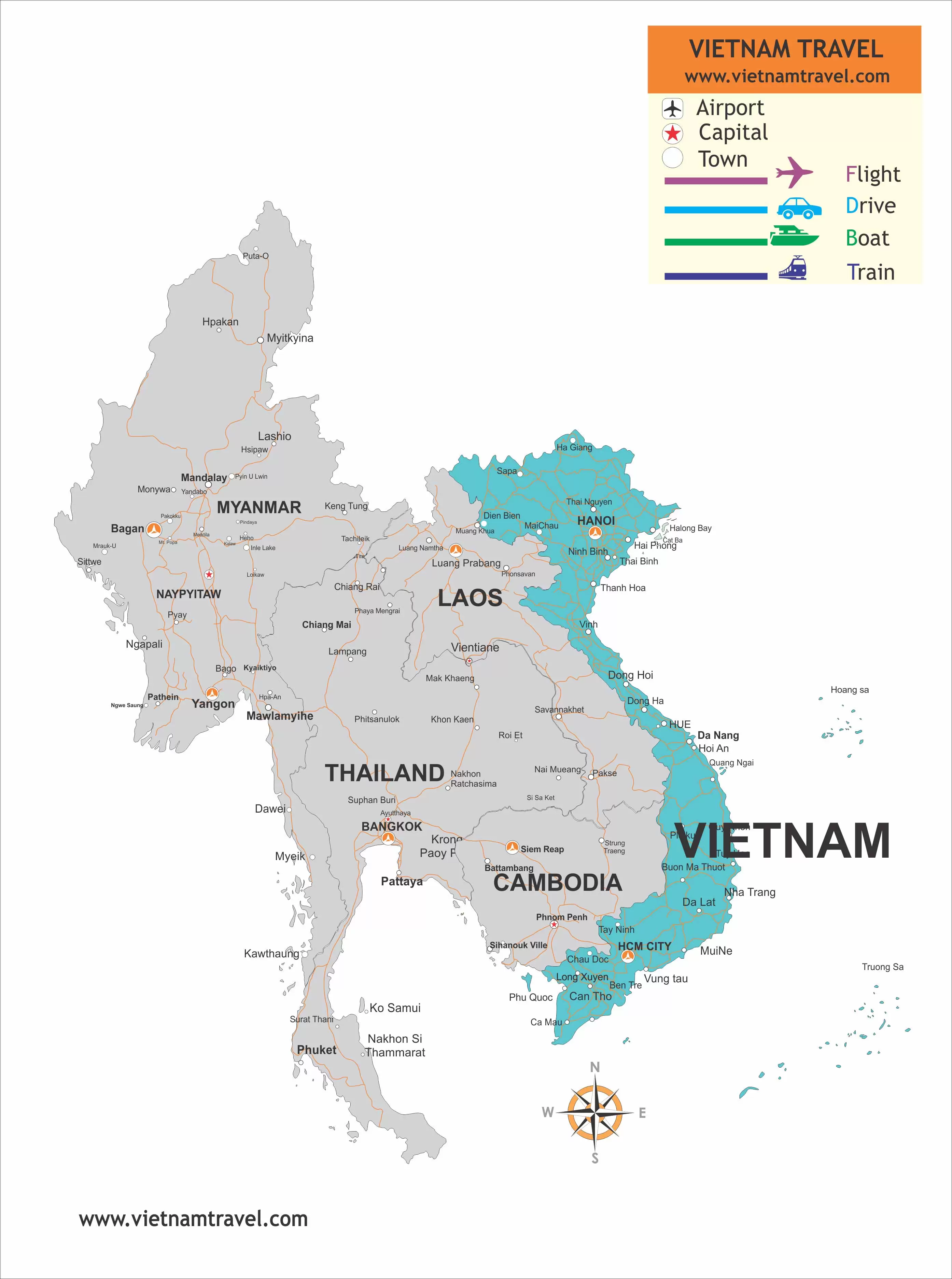 Vietnam stretches the length of the Indochinese peninsula, covering a surface area of about 128,000 square miles. Nature, culture and history are abundant throughout this ancient land. If you are planning to visit Vietnam, it's a good idea to prepare yourself in advance to help the trip go more smoothly. To help make things a bit easier, we've prepared 50 tips to help introduce first time visitors to Vietnam. Don't pack your luggage until you read the whole article below!
1. When is the best time to visit Vietnam?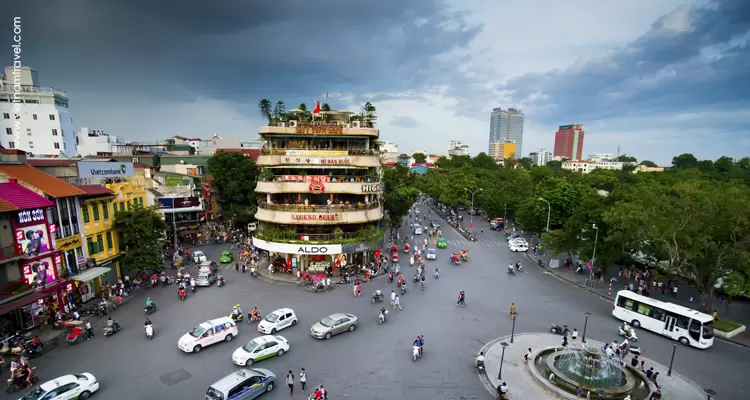 The first thing you should take into consideration when planning a trip to Vietnam are the seasons. Vietnam has a tropical monsoon climate, and the weather can vary greatly from the north to south. If you want to enjoy mild and dry weather, the best time to visit Vietnam is from November to April. This is when the country experiences the least amount of rain and the temperatures are comfortable. However, this is also the peak season for tourism, so you may encounter higher prices and more crowds.
The southern part of Vietnam experiences it's dry season typically from December to May, wet season is from May to November; and the northern area of Vietnam experiences four seasons: Spring: February – April, Summer: May- July, Fall: August – October and Winter: November – January.
Of course, the weather in Vietnam is always changeable, so be sure to bring raincoats, sweaters and other layered items, hats and sunglasses.
2. Which language is widely spoken in Vietnam?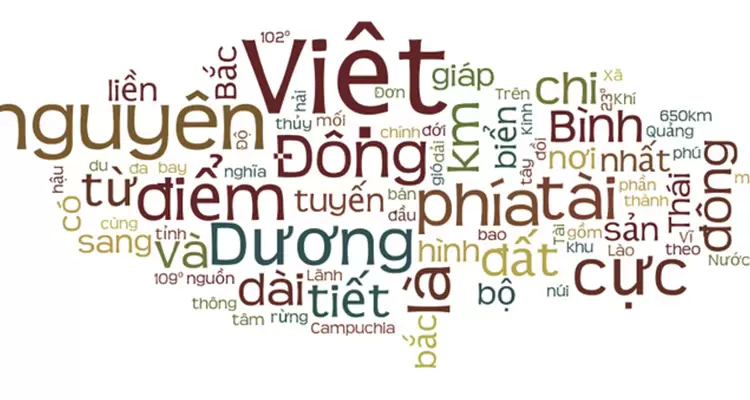 The short answer is Vietnamese but the history behind it is quite interesting.
Vietnamese, formerly known as Annamese, is the official language of Vietnam. The Vietnamese language is spoken by roughly 59 million people worldwide. Additionally, it is also spoken by a number of people overseas. Many of the ethnic minorities as well as neighboring countries like Thailand, Cambodia and Laos use Vietnamese as their second language.
The Vietnamese alphabet uses a version of the Latin alphabet. It uses the all the letters of the ISO Basic Latin Alphabet expect for F, J, W, and Z (which are only found in loanwords).
If you're worried about communicating, not to worry! English speakers can be found in most of the touristic areas and in major cities but when venturing out of these areas, very few speak English, and the older generation might also speak French.
3. Do I need Visa to Vietnam?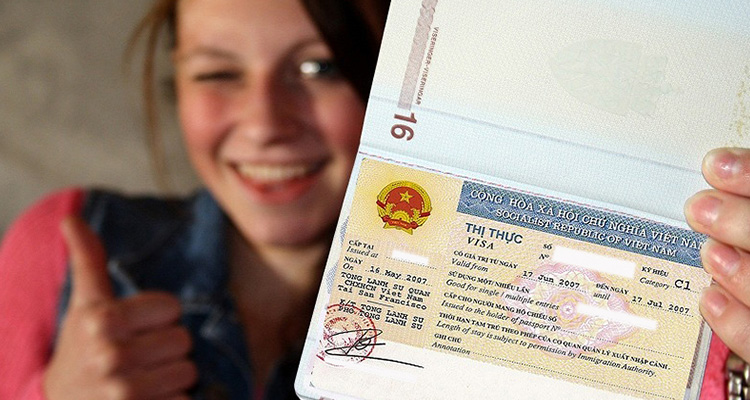 Most visitors to Vietnam do require a visa to enter the country. Check your local consulate or online for current rules.
Visas are exempted for the citizens of the countries listed below:
– Thailand, Malaysia, Singapore, Indonesia, Cambodia and Laos (30-day visa).
– Brunei, Myanmar (14-day visa).
– Philippines (21-day visa).
– Japan, South Korea, Sweden, Norway, Russia, Denmark and Finland (15-day visa; required to hold a passport valid for at least 6 months on arrival and also must make 30 day pause between two arrivals).
– United Kingdom, France, Germany, Italy and Spain (15-day visa)
– Belarus (15-day visa. This visa waiver is valid until 30 June 2020).
– Kyrgyzstan (30-day visa).
– Chilean citizens holding valid diplomatic passports are exempt from visa requirements (90 days).
– Citizens of China, Cuba and North Korea holding normal passports endorsed "for public affairs" do not require a visa for Vietnam.
– APEC Business Travel Card (ABTC) Holders from Asia-Pacific Economic Cooperation (APEC) member economies are exempted to stay within 60 days without visa.
– Those who directly visit Phu Quoc Island without a visa for up to 30 days. Foreigners and Vietnamese nationals bearing foreign passports who enter Vietnam through an international border gate and then travel to Phu Quoc Island and stay in Phu Quoc less than 30 days will also be granted Vietnam visa exemption. After arriving in Phu Quoc Island, if visitors want to travel to other localities or stay in the island for more than 15 days, the immigration department will be responsible for issuing visas right on the spot.
If you are staying somewhere like a private home or an alternate accommodation, the owner of the house will know how to arrange the visa with immigration.
For more information, visit: https://vietnamtravel.com/vietnam-visa/
4. Local Currency VND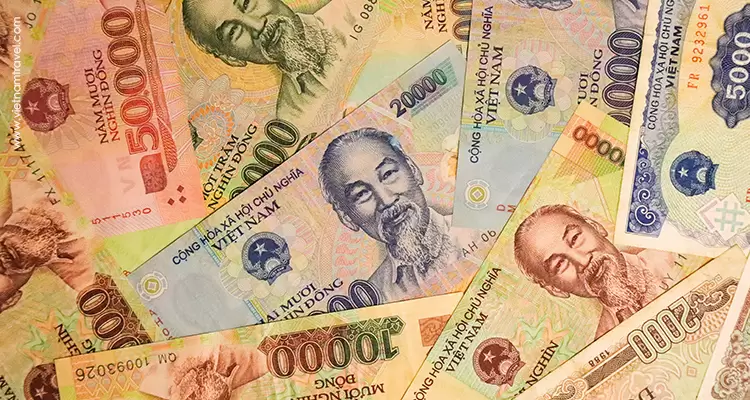 The Vietnamese Dong or VND is the currency in Vietnam. For current exchange rates, check the internet for accurate and up to date information. Make sure to always double check the denomination of bills you are paying with as some look very similar in color, (namely the 500,000 and 20,000 VND notes). It's best to keep smaller change and bills handy to make paying for things much easier.
5. Time Zone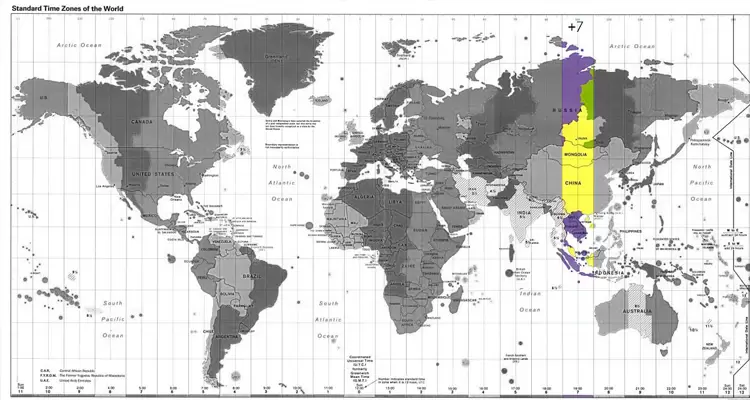 Vietnam sits in the time zone of UTC + 7 hours. This is the same time zone as Bangkok and other Indochinese countries.
6. Banking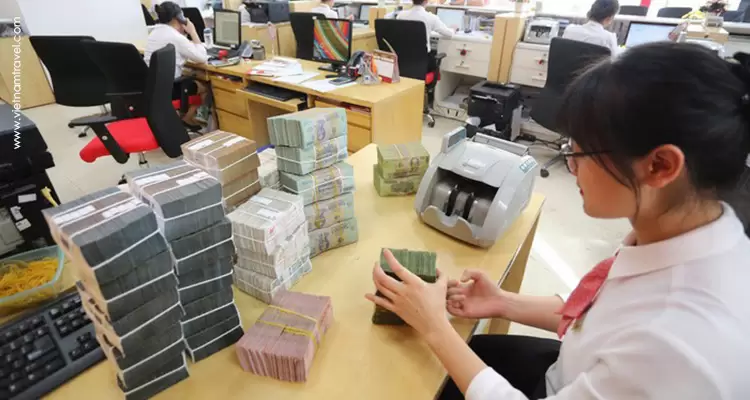 The majority of banks in Vietnam will be open from Monday to Friday during the hours of 8.30 A.M to 11 A.M and 1 P.M to 4 P.M. Between the hours of 11-1, the banks are closed for lunch. During the weekend and public holidays, jewelry stores or the hotel receptions are available for money exchange at similar rates. There are many ATM's available in most of the tourist areas and most of hotel or restaurants accept credit cards.
Please note, American Express credit cards are not popularly accepted. Master and Visa Cards may are more widely acceptable, though often there are 3% surcharge in additional to the cash price.
7. What type of Electric Plugs?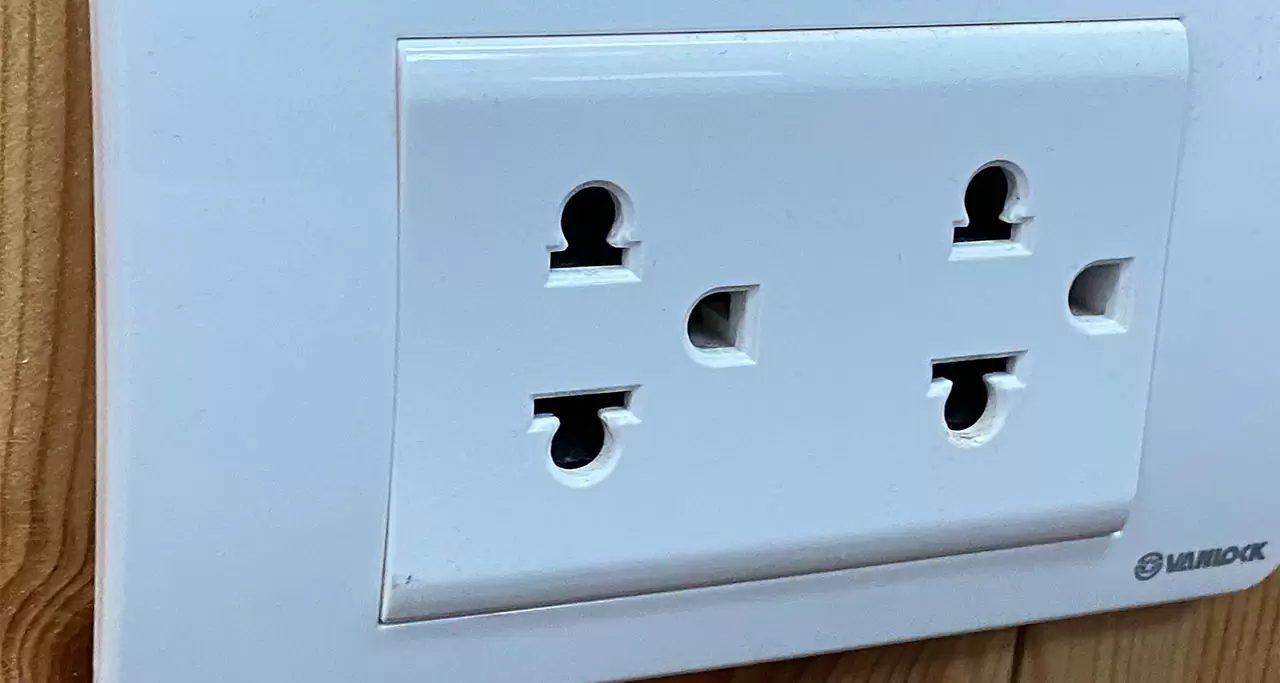 The most popular electric plug in Vietnam is the European 2-pin attachment. However, some areas use British 3-blade or Japanese/ North American 2-blade prong.
8. Vietnam Gastronomy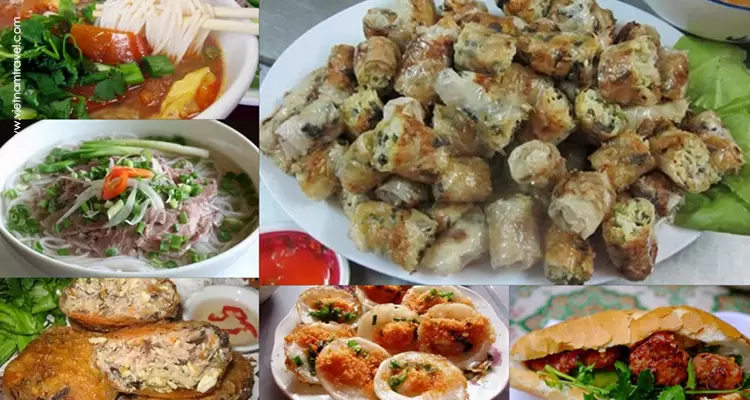 Vietnam is known as kingdom of food. Vietnamese food is becoming increasingly popular worldwide because it is so delicious! In Vietnam, you can eat extremely well, and the meals won't break the bank. The food choices are endless. You can spend less than $2 for a bowl of noodle soup (pho) or a little more for fine dining. No matter where you eat, it could not be denied that Vietnamese food is delicious and healthy.
Fruit smoothies made from seasonal fruits including longan, banana, sugar apple, avocado, strawberry, durian, jack fruit, dragon fruit, lychee, mango and passion fruit can be found in most fruit stalls.
Vietnamese food is more than just noodles and rice, Vietnamese food boasts a variety of local cuisines with various choices for all different palates. Despite the varied landscape of Vietnam, all dishes contain the brilliant balance of heat, aromatics, sweetness, fish-sauciness, and sourness. Similar to other Asian cuisines, Vietnamese food is also about the yin and yang: the cooling and warming, the sweet and salty, the fresh and fermented. The flavors also vary from north and the south.
9. Don't drink tap water in Vietnam
If there is one thing you need to know before visiting Vietnam it's that you cannot drink the tap water. This is one of the most known rules when you travel to Southeast Asia. Use a bottle of water or boiled water instead.
10. How to bargain or technique to get good price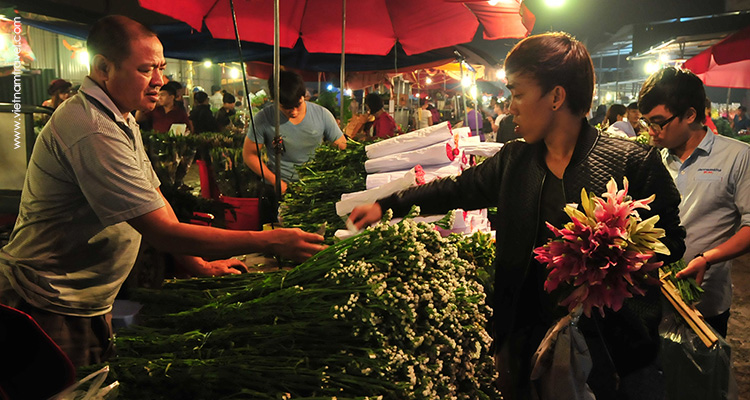 Though the price is fixed in most of the big shops and stores in the major cities but other part of Vietnam especially the local market, you need to know how to bargain.
Vietnamese people love to do business and hate to see a client walk way. In general, they will get the upper hand right the second you ask "how much does … cost?" You should not let them keep you head down. Try "walking away" to get better price. Just speak out your price and stick to it and just politely walk away once they do not agree with it. Soon, they will call you back if it is a really fair deal and offer you the lowest possible price whilst you are still within earshot.
Do not let those sellers squeeze any higher amount from you. The Vietnamese respect a tough client, even when you feel you have wasted their time and want to give in, you should still not do it. If they do not agree, you can still come back to them later.
11. Cell Phones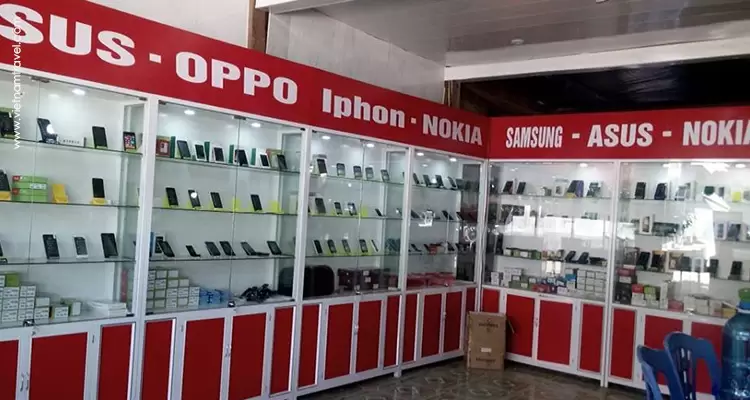 You can bring smart mobile phone along and make sure it is unlocked. There are some stores selling sim cards. It costs around 100,000 VND for a 3G/4G sim card with a credit of 50,000 VND included.
There are many network of Vietel, Vinaphone, Mobiphone, Vietnamobile, G-Tel.
They sell a lot from the arrival airport to the small streets in town.
12. Wifi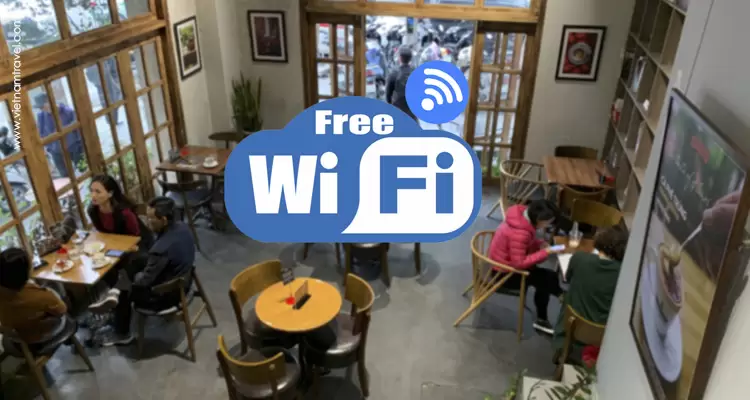 Unlike other neibouring countries, wifi in Vietnam is pretty convenient and very popular everywhere from the big cities to the small town in the countryside. Most of the business has free wifi and even the private car of Vietnam Travel provide free wifi on their car or van.
13. Communication
Many local people could speak several phrases of English, yet you should not still count on it. Now with translation app on cellphone, the communication is abit easier. They use 6 tonal signs so lot of Vietnamese words sounds similar but make many different meaning, if you have tour guide of average $35/day. Your trip will be so much easier.
Physical displays of affection between couples in public may be frowned upon. That is why you might come across couples who just hold hands of each other, not hugging or kissing.
14. Transportation
14.1. Cyclo
The 3-wheeled bike, cyclo (Xích lô), Since tourism started in Vietnam in early of 90s, Cyclo was used to transfer tourists to visit old streets of Hanoi or Hoian and HCM City in pretty slow speed. Tourist feel comfortable to hang around the old town of these major city in the slow pave while they could see, feel and take photos from Cyclo. Most of cyclo rider could speak humble English and could be able to explain for tourist city 's landmark or must see while paddling.
Most of travel agents in Vietnam selling this cyclo tour. Price per hours or per route.
Hanoi cylco tour at 10 dollars/person & HCM City cylco tour at 12 dollars/person (tipping 2-3 $ is not included). In other cities in Vietnam, Cyclo is just to carry goods.
14.2. Taxi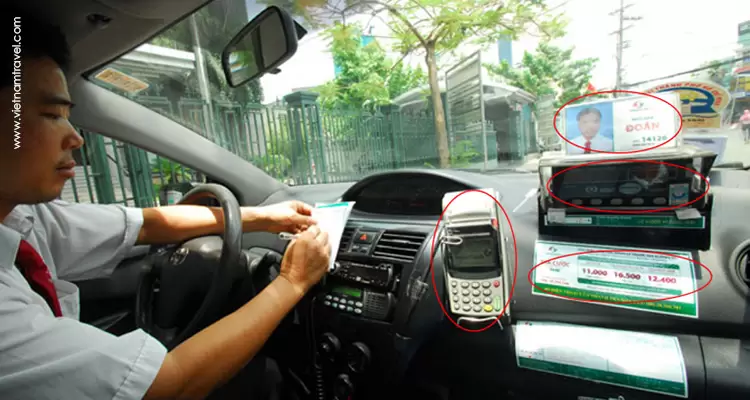 All taxi in Vietnam are mattered. You had better keep an eye on the taxi meter when using this vehicle to travel. In Vietnam, generally, taxis are cheap. However, some are rather noticeably ripping you off. You need to negotiate the prices prior to get on. Watch the odometer and then compare it to the trip meter. If you realize anything wrong (like it goes up fast), then you had better kindly ask the driver to pull over, pay the inflated price and then hail a new one for the left distance of your journey.
Over years, taxis in Vietnam have become safer and more hassle-free in general. Yet, sometimes, ripping off little experience passengers is an art of dishonest drivers. Though not every taxi driver are not honest, yet to be safe, you should stick with some realize companies such as Mai Linh, Hanoi Taxigroup, and Vinasun.
With application of Grab car in major cities, it make your transportation so much easier with better price.
14.3. By foot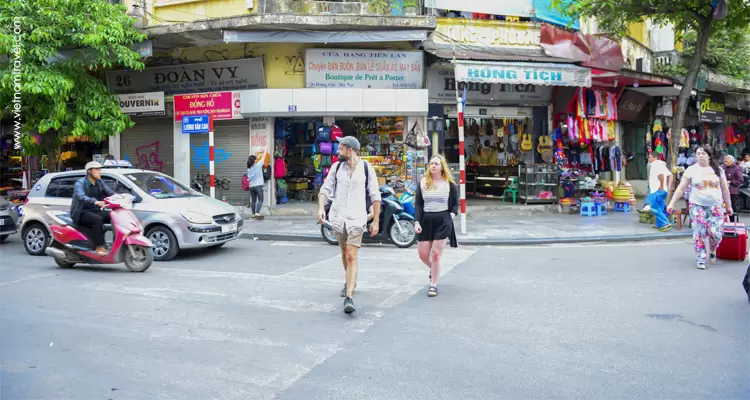 When you are in a city of Vietnam, you can try as much by food as possible. Walking around the busy street is one of the best ways for tourists to experience the local culture. Nevertheless, crossing the street of Vietnam is not as easy as it sounds. Some travelers say crossing street in Vietnam is dangerous and some say it is fun. It depend on your technique and your skill, here is the key.
When crossing street, normally other traffic will see you estimate your speed to go around you. So the key is don't run and don't go back because when you change the speed suddenly, they don't know how to do.
Others way is wait for local people crossing and you go with them.
14.4. Xe Om (Xe Ôm) / Motorbike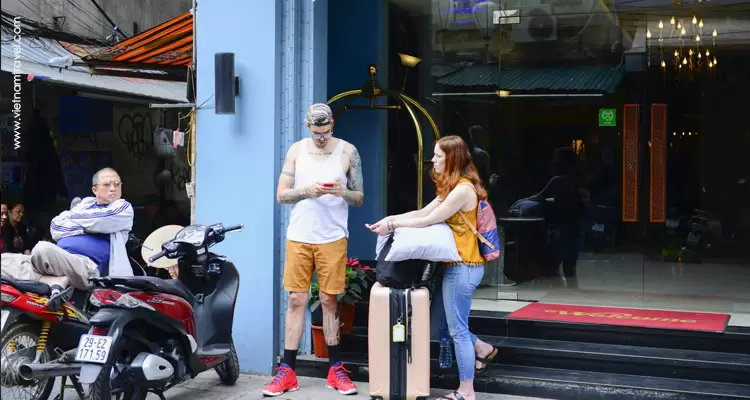 We are not recommending to use Xe Om, but if you want to experience it in the short distance. You can try. Make sure you have helmet on and hold on driver steadily. This way of transport could use when you in big rush of heavy traffic of Hanoi or Saigon, motorbike could go even faster than a car.
14.5. Train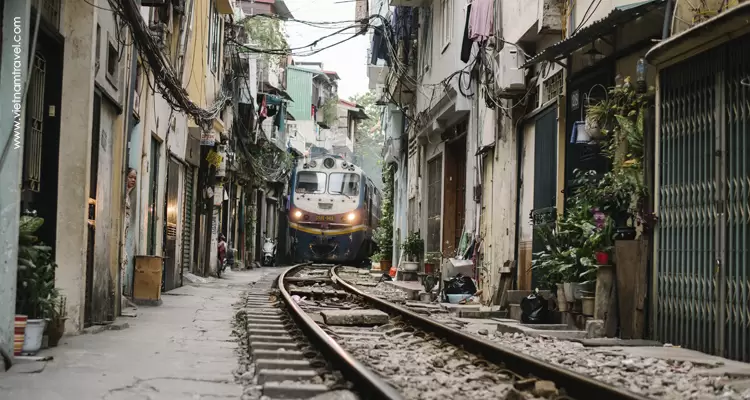 Recommended train route is from Hanoi to Lao Cai (heading to sapa)
From Hanoi to Hue or Hoi An up to HCM City.
From HCM City to Phan Thiet (Mui Ne)
Yes, it is slow and bumpy but you gain the view of countryside, coastline. Make sure you could go few hours in the day time not through the night otherwise you could not see anything in the dark. Train ticket is pretty cheap but you got to add the pick up to train station and also the taxi from station to your destination. Ticket counters at station is chaotic, officers don't speak English and beware of the pickpockets there. You 'd better use the travel agent for your ticket because they have contract price and know which train is better than other.
14.6. Boat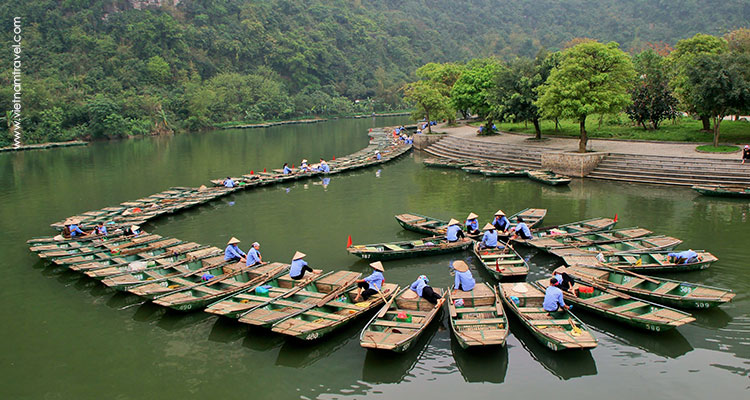 It is fun and nice experience, There are few place you should use boat for your visit.
Bac Ha to Lao Cai, they use short ride of boat in Chay river ( an hour) to the Hmong villages
Ba Be lake, there are few hours of boat ride on the fresh water lake on top of mountains, spectacular scenery.
Boat trip to Perfume river. 90 minutes' boat to the Den Trinh and the same distance out. Beautiful view of mountain ranges and rice paddy.
Boat trip in Tam Coc (Ninh Binh) which go under 3 caves with stalactite and view of rice paddy.
Boat trip in Hue, along Perfume river sometime they have royal band performance on boat/
Boat trip in Mekong river to see floating market, lots of daily life activities which is highly recommended.
14.7. Bus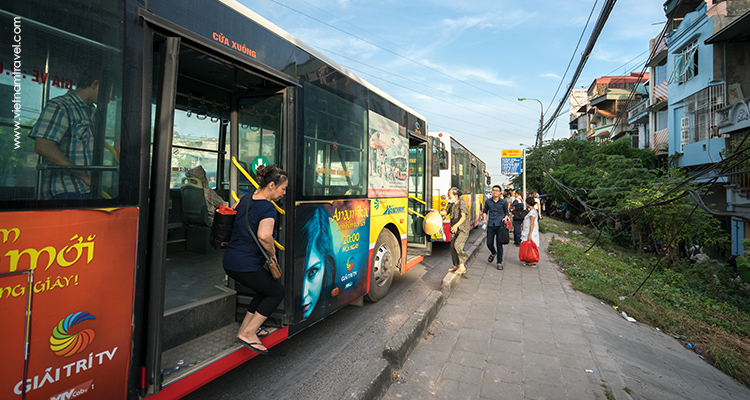 Well, basically buses in Vietnam are not used for travelling, particularly for foreigners due to some bad reputation despite they are steadily getting better. Bus is a good choice to get the some towns like Dalat (Đà Lạt) and Mui Ne (Mũi Né) as they could not be reached by plane or train.
You 'd better use the Bus service or Private car arranged by Vietnam Travel with professional driver who could speak basic English and using good quality vehicle.
15. Side walk Often Used as Motorbike Parks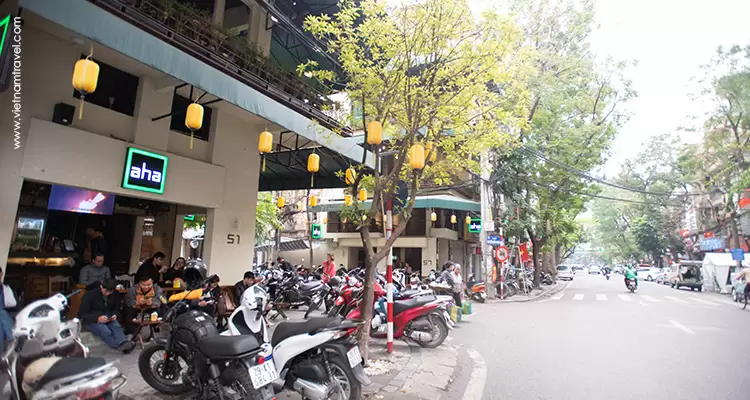 Even though the city of Hanoi and Saigon did a lot of effort to get side walk for pedestrians. Some area even the authority makes the barrier or obstacle to stop motorbike from parking on sidewalk. But it happened as city does not have enough space for motorbike parking and local seems lazy to find parking place.
This is a frustrating feature in most cities in Vietnam. Parking space for motorbikes in Vietnam is very shortage and some sidewalk have become alternative parking lots. Sometimes, it means that the pedestrians have no choice but to walk down the street. In such case, you should be on high alert and get back to the sidewalk as soon as you could.
16. Buy Train ticket in advance or get directly from Station?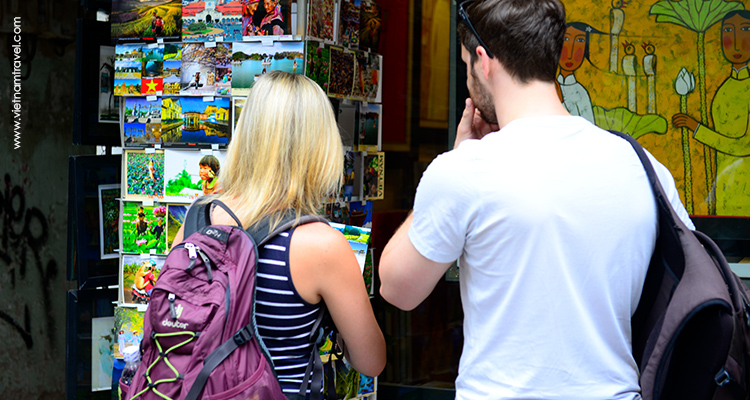 We highly recommend you to book train ticket in advance and use the services of reputable Travel Company.
They know which train is better and the time schedule match with the rest of your services and your travel activities. They will book it in advance so always have better cabin and save your time and your money. Travel Agents get commission by month when they book the big quantity so price from Tour Company may not be more expensive than they price you pay at train station counter. In the other hand, it saves your time from going up and down to station and sometime hard to communicate to officers or run out of tickets.
17. Should I use Vaccinations before traveling to Vietnam?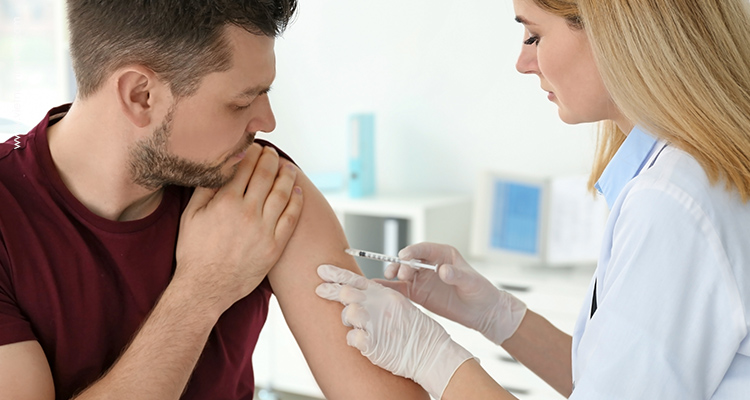 Malarial is the old stories in the past, in fact the major city of Vietnam is pretty developed. If you are going to spend long time outside in the urban areas or traveling during the humid and hot months to the remote part of Vietnam, you may need it otherwise we don't recommend.
18. Don't Confuse when you count Between "15" And "50"
One of the things you should know before you visit Vietnam is about currency. Those street vendors in Vietnam, like coconut sellers, shoe shiners, will silently trick you and claim that you agreed to a higher "50" thousand VND and not the "15" thousand VND that you were completely. The price of a shoe shine or coconut is about 15,000 VND, so make sure that the "15" is fully understood before your shoes are well shined or the coconut is cracked. Avoid falling for the "50". What you can try to do is to take out 15,000 VND and show it to the vendor before committing. Or, you can also use your finger to demonstrate so there will be no confusion after all. I personally recommend you bring a pencil and piece of papers to note down when you bargain.
19. Tip or not?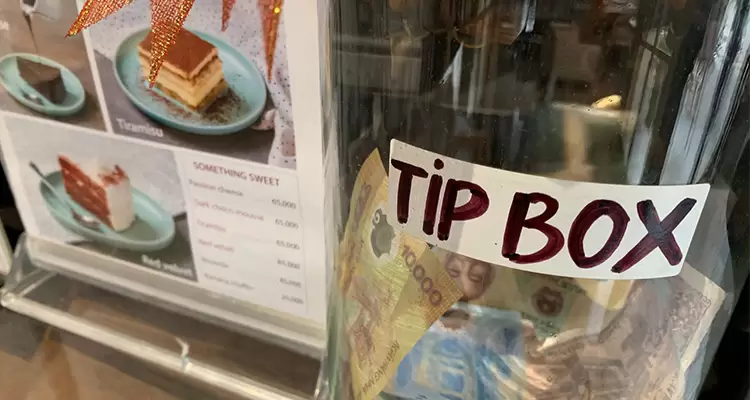 Tip is getting common in the hotel or luxury restaurant, normally local don't tips when they eat at street or small restaurants. We suggest you leave the changes or tips when you satisfied with the food you order.
20. Breakfast included in hotel rate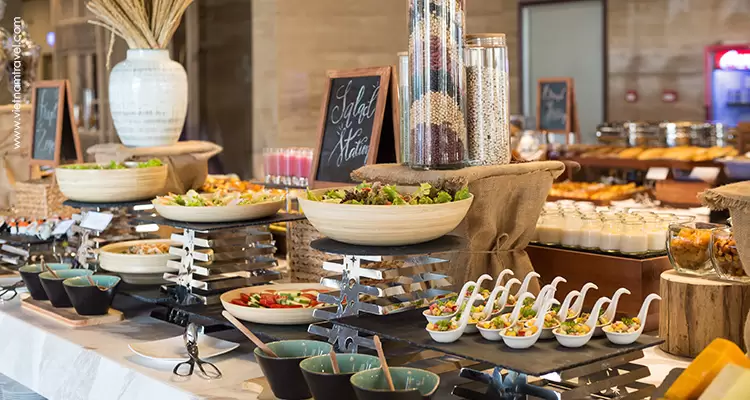 When planning your trip with the help of a travel agent the itinerary should state whether breakfast is included, and it generally is.
If you are someone who likes to book everything on your own and prefer to save a little money, take a pass on adding breakfast to your hotel stay. Vietnam is full of all sorts of inexpensive spots to eat such as sandwich shops (banh mi), noodle soups and spring rolls. These foods are cheap and delicious and are far more interesting than your hotel breakfast will be and cost $1 or two.
21. Traffic in major cities is organized chaos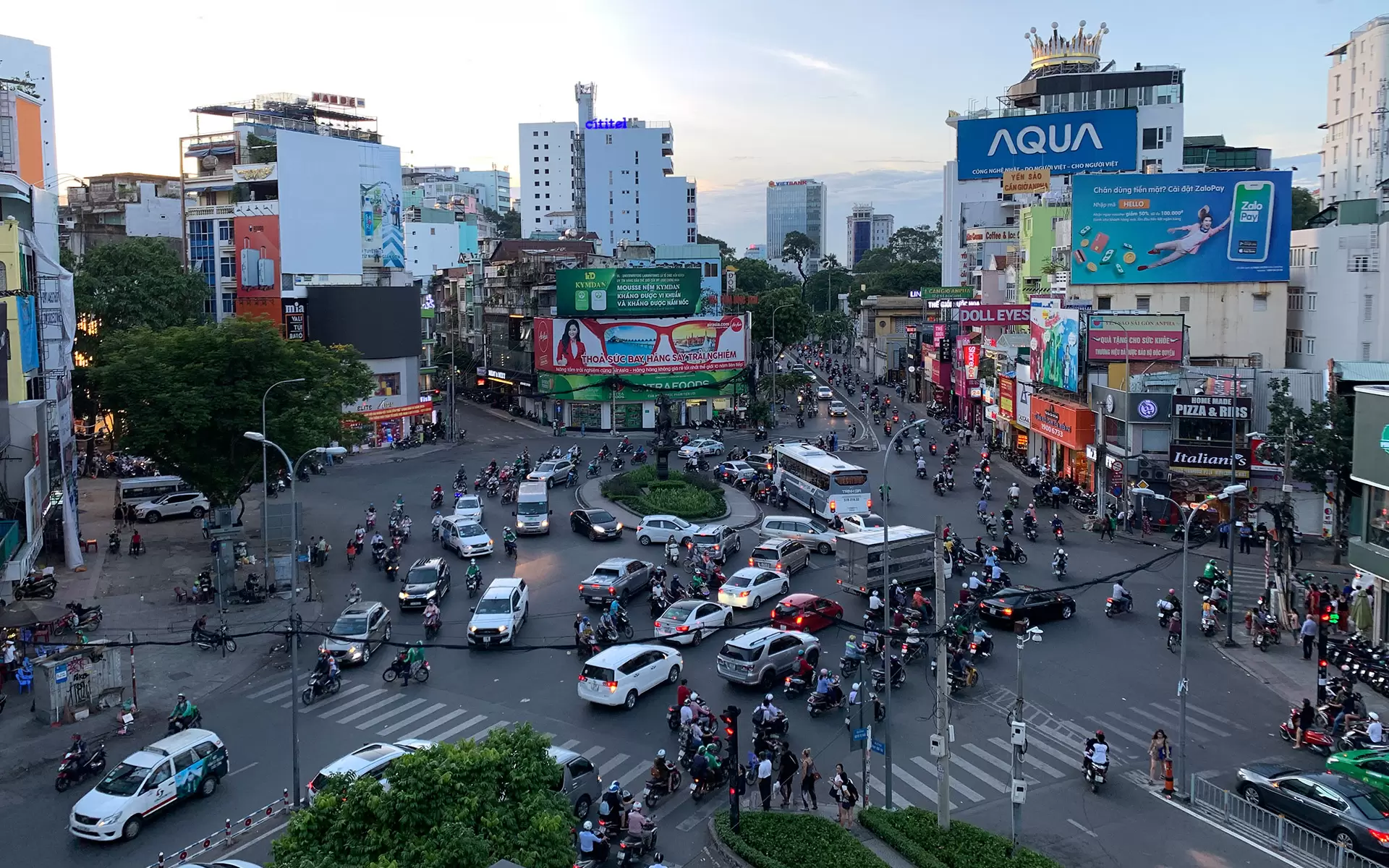 Whether you like it or not, traffic in Hanoi and Ho Chi Minh City is insane. The cars and motorbikes go in all sorts of directions completely ignoring traffic signals and rules of the road. They simply don't exist.
Stepping out to cross the street is like being in a real life Frogger game so watch yourself and keep moving. Although the traffic is crazy, it is really fun to watch and marvel at the way they are able to move about the streets with relatively low accidents. Sit back and enjoy the chaos!
22. Friendly Vietnamese People?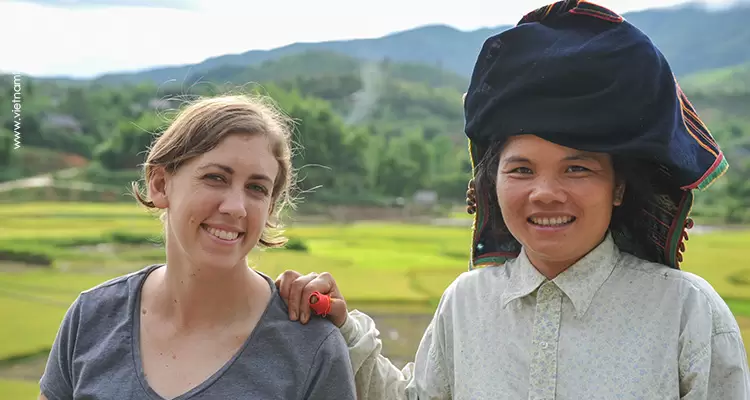 Vietnamese people are always smiling, when they understand you, they smile. When they don't understand you, they smile. People working in the tourism industry are extremely friendly and attentive. Though you may have heard that local people treat foreigners like walking ATM machines, and some do, don't let a few bad apples ruin it for everyone.
As a foreigner, you may receive genuine invitations to beer, free snacks, school kids waving and saying hello and various kinds of hospitality. Try not to let the few scammers spoil your opinion about the people and allow yourself to make new friends but of course, always be cautious and don't let your guard down.
23. Vietnam is bigger than you might think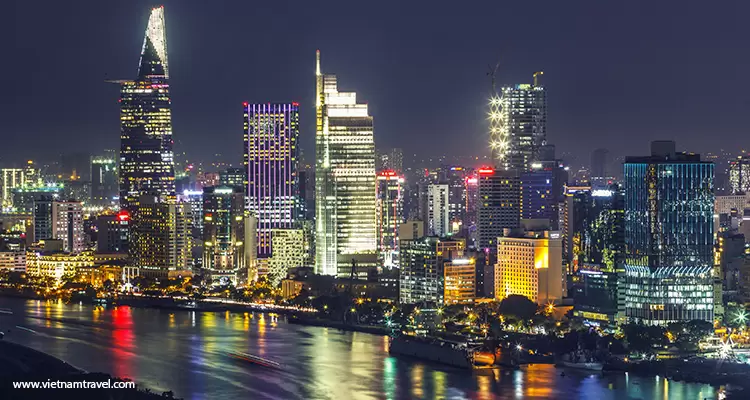 Vietnam is a very long and narrow country. It can take some time to travel from one end to another, for example the distance from Hanoi to Ho Chi Minh is 1726 kilometers! When planning your trip, try not to rush through it or cover too much ground in a short amount of time. If you have less than two weeks choose a region to explore and stick to either the northern area or the southern area. There is really so much to see and experience, you want to savor the moments in each place.
An ideal amount of time to explore the entire country from the hill tribes of the north to the warm sandy beaches of the south is at least two weeks. You can begin planning here: plan to visit Vietnam your dream vacation or contact Vietnam Travel to assist with your travel arrangements.
24. Say no to "Day Tours"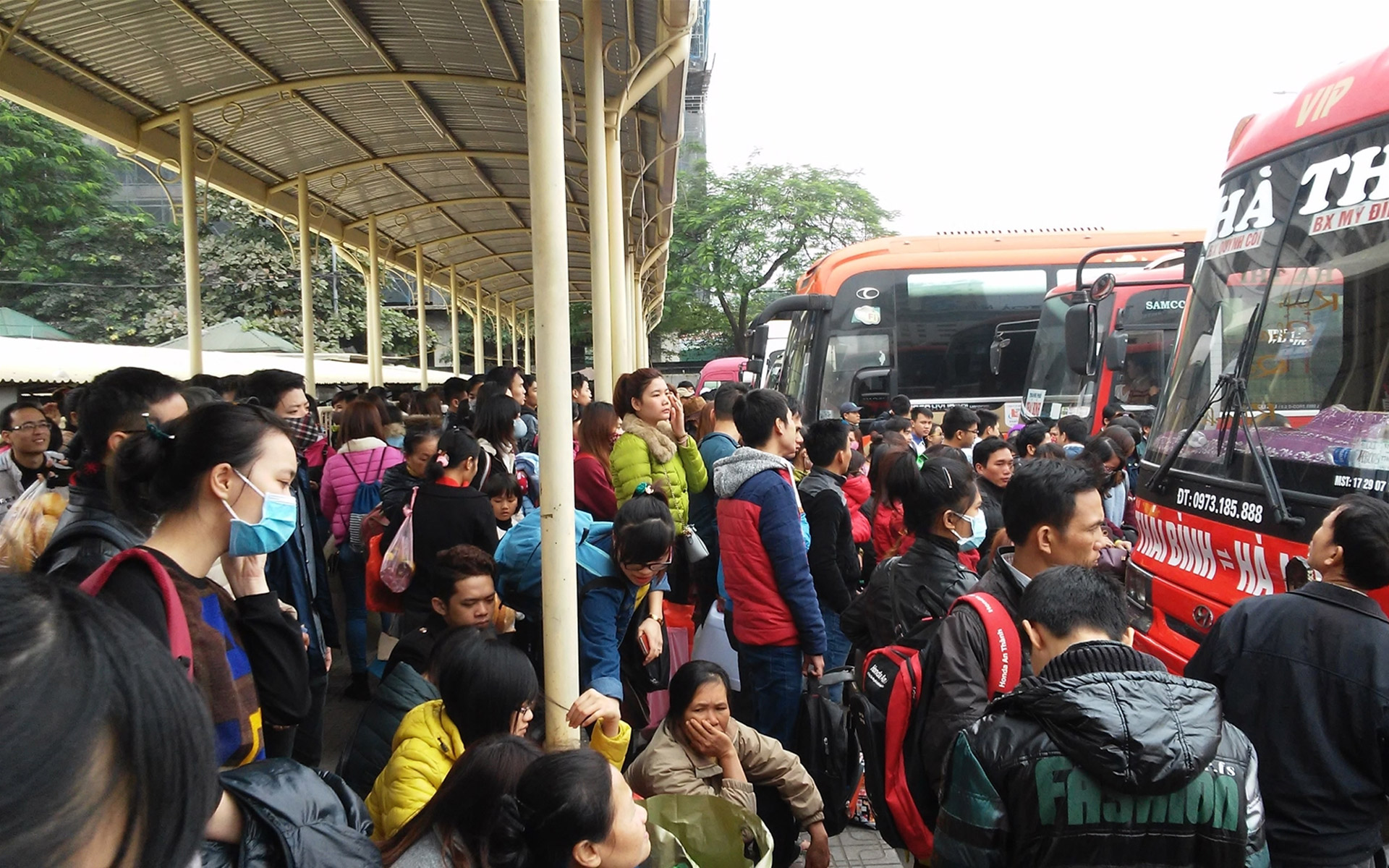 While walking through the touristy areas of Hanoi or Saigon, you'll be bombarded with "day tour" ads and offers. It's very tempting to book one of these "low cost" day trips to one of the many surrounding sites like Cu Chi Tunnels, the DMZ, Mekong Delta or My Son ruins…
As appealing as they may seem, these tours often make several unnecessary stops along the route to give you the opportunity to spend money at their friends' gift shop, restaurants, bathrooms ect. You'll end up wasting valuable time and get frustrated since you're at the mercy of their timeframe.
Ideally, book a private tour, in a private car to save some time and really see the places you want to see. We recommend you check out the best Vietnam Day Tours that are carefully designed by Vietnam Travel's consultants and book one of those day trips or as many as you might like. You can also rent a motorbike on your own and head out to areas of interest. You'll have freedom at your fingertips!
25. Make sure soup is boiling!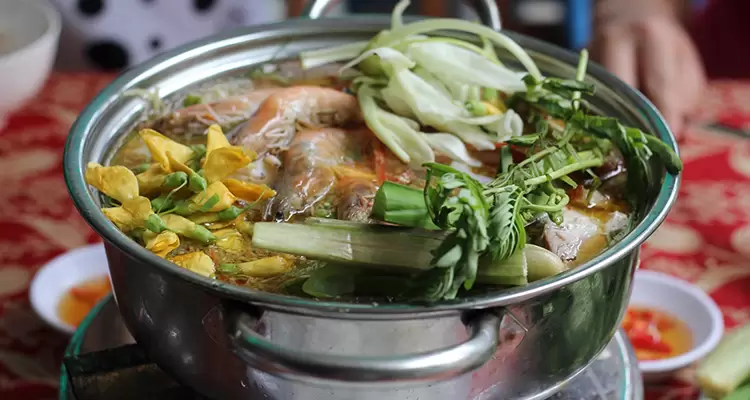 Traveling can be full of adventure and intrigue but at times it can also wreak havoc on your stomach! One way to help combat this potential issue is to make sure the food you eat is piping hot. The soups should be boiling, and food should not be sitting out for very long. Choose restaurants which are busy and have high customer turnover to make sure food is fresh. Don't be afraid to ask to look under the lid and make sure the soup is at a low boil.
26. Is backpacking popular in Vietnam?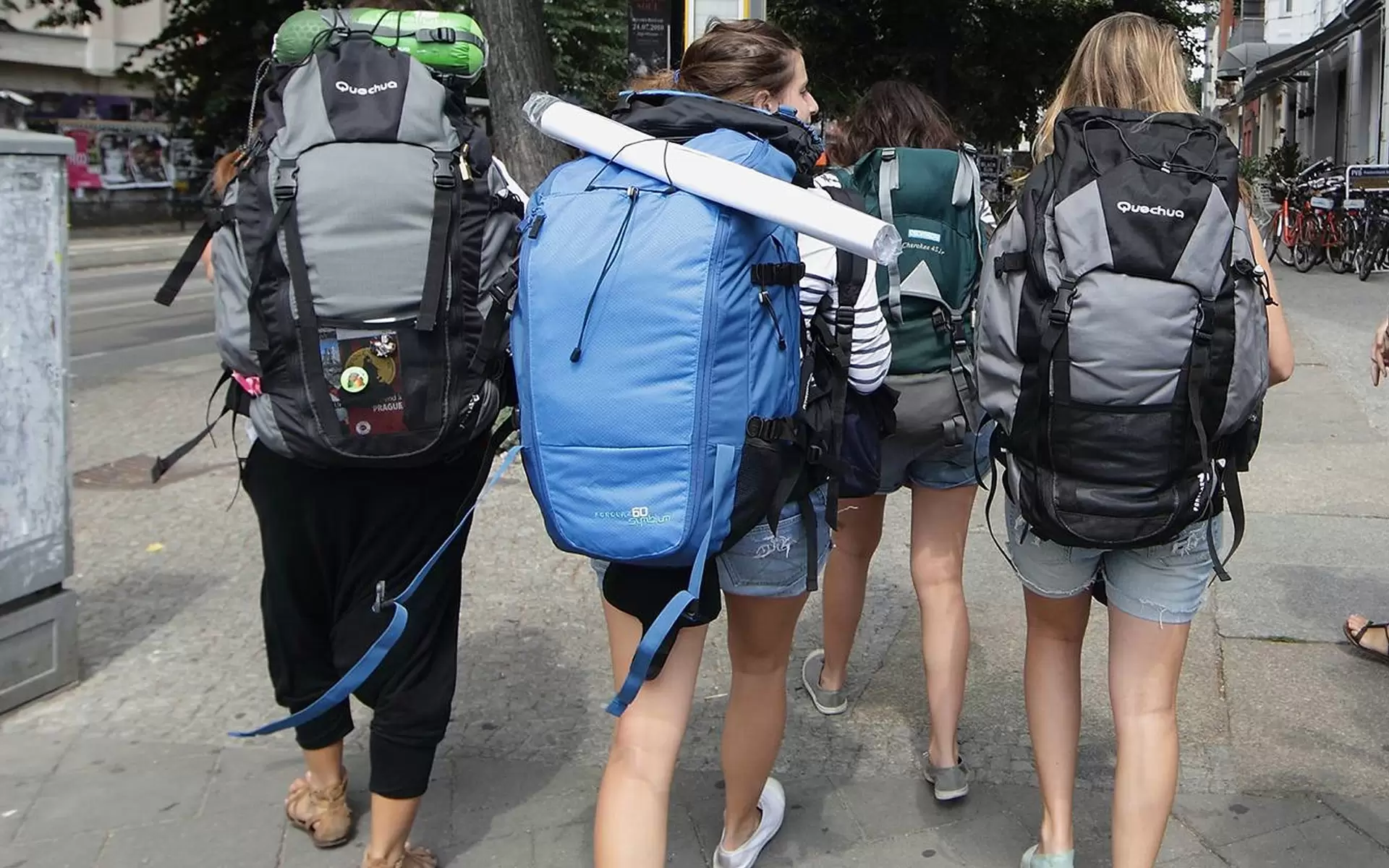 Most backpackers are familiar with Phuket or Siem Reap but if you're looking to explore off the beaten path, Vietnam is the place for you. With the population of nearly 97 million people and just 15 million tourists annually, there are many places in both Hanoi and Ho Chi Minh City which are budget friendly for backpackers!
27. How safe is your stuff on the overnight train?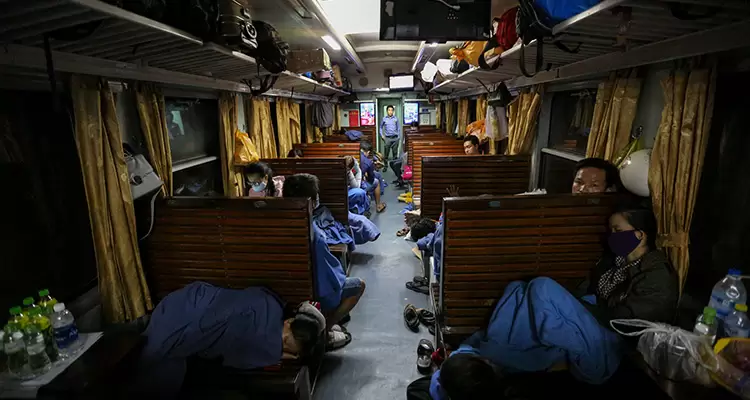 Pickpocketing is popular in Vietnam. There are numerous stories of tourists having valuable belongings stolen on the overnight "sleeper" trains or buses. If you do travel by one of these modes of transportation, keep your valuables on your body. Make sure to keep all your important documents, passport, wallet, phone with you when making restroom or snack stops. If budget allows, book a private car or upgrade to a higher-class train carriage arranged by a reputable tour operator.
28. Watch your belongings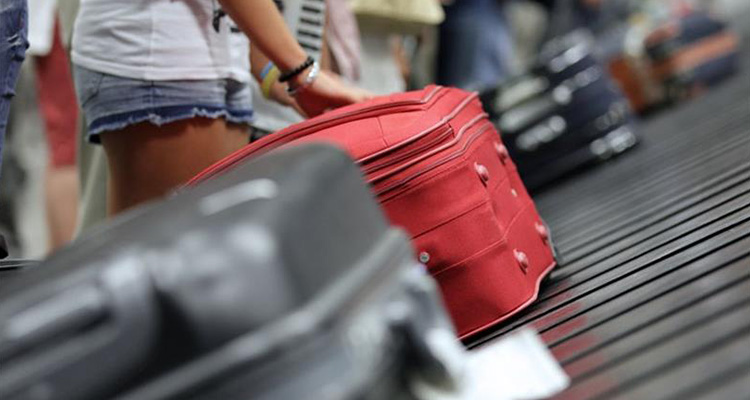 Watch your belonging at all times and never let your guard down. This includes your day pack when out sight-seeing during the day. Keep your backpack in front of you, watch your stuff when taking photos and don't leave your phones just sitting on tables in street cafes. Vietnam is not dangerous just be aware of these petty crimes which can cause a headache. Remember, don't let a few bad apples spoil the basket.
 29. The different between Hanoi and Saigon?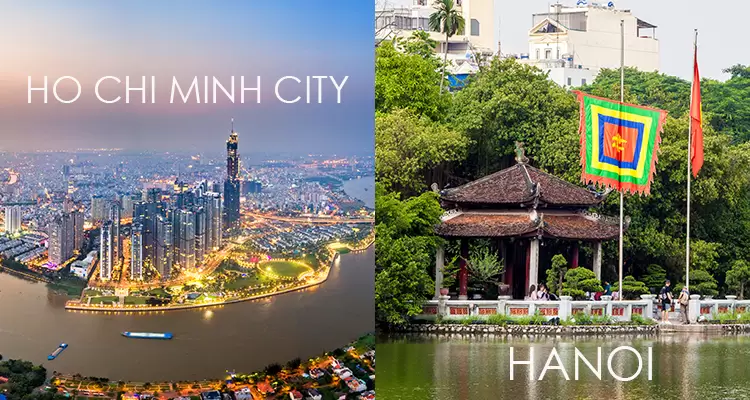 Trying to compare Hanoi and Saigon is pointless. They are both so different and both worth visiting.
Hanoi, more conservative. Right from the first sight, you will experience its tradition. Hanoi is the governmental capital; you can feel it instantly. The body of the president Ho Chi Minh is carefully and respectfully preserved in Ba Dinh Square. The ancient pagodas are still situated on the willowy lakeside, the French quarter is well preserved and much more. It is an ancient city, traditional and low-key.
Saigon has a totally different vibe! The nightlife, vibrancy, and culture is attractive right from the start. Sexy neon lights, sophisticated cafes, rooftop bars, burgeoning art and the hot music scene, make it the most popular city for international expats. Yet, the attractions in Saigon are not the draw, it is people and culture.
30. Keep your clothing on the conservative side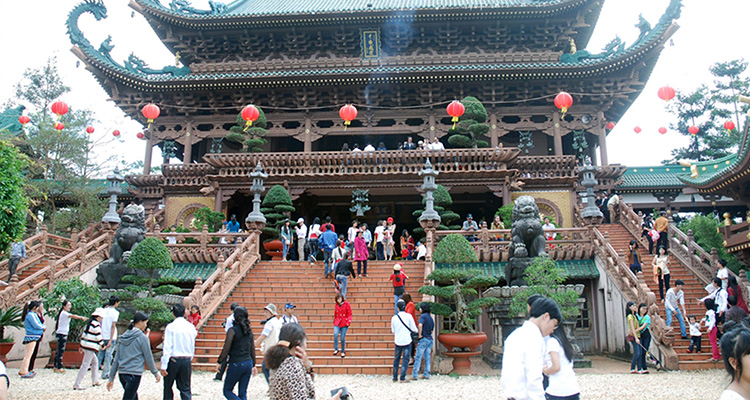 In spite of being colorful, young, and an increasingly stylish place, Vietnam is not a place to wear revealing clothing. Clothing should be respectful and more on the conservative side than revealing. When entering temples and visiting the Ho Chi Minh Mausoleum, you will need to wear long pants or long skirts. You can bring nice clothes but follow the example of the local people. It is hot and humid in Saigon and often tempting to wear skimpy clothing or go shirtless but don't do it. This type of dress is not acceptable. Please respect the culture.
31. Don't look like a rich tourist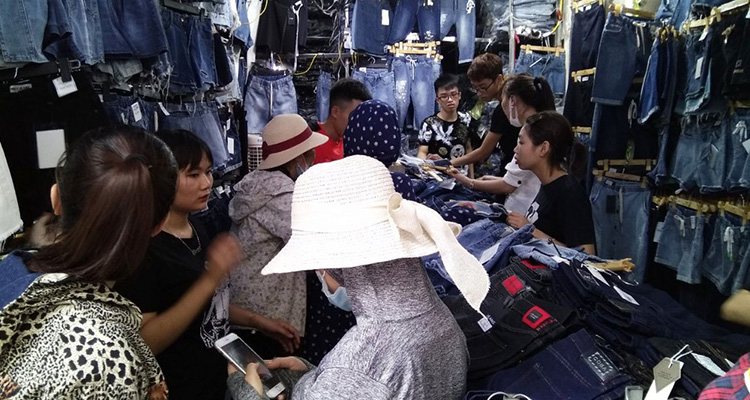 Haggling is friendly courting ritual to Vietnamese people about it. Vietnamese people expect you to know how to haggle. Theis isn't always fun since most of the west doesn't haggle over price. Nevertheless, try your best and make the most of it. Try not to look rich. Don't wear expensive clothing or jewelry if you're out for a day of shopping. Don't carry large bills or at least don't make them visible to the shop keeper. It's best to be prepared with small bills and separate the rest of your money from the small change. The minute you approach the shop keeper, they are sizing you up to decide if you are a wealthy tourist or not.
32. Pay attention to curfews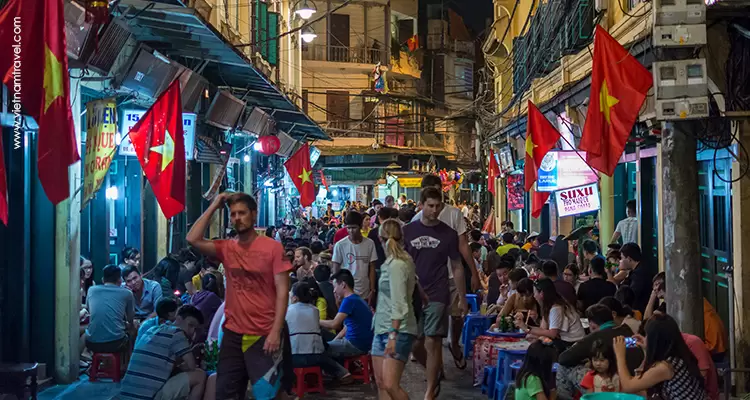 The reality is, even the big cities in Vietnam like Hanoi & Saigon seem to go to sleep around 11 P.M. Clubs and bars stay open, but restaurants as well as businesses will close early. This means, guesthouses and hostels will typically close as well. Some of them may have a night guard to let their guests in or a doorbell that allows you to ring. Otherwise, lobby lights may be off, the receptionist or front desk staff is sound asleep on their cot in the lobby. Make sure you confirm the curfew hours and protocol with your hostel to avoid getting locked out.
If you are rare arriving late for check in, make sure to alert your hostel/guesthouse so they don't give your room away!
33. Where can I find vegetarian food?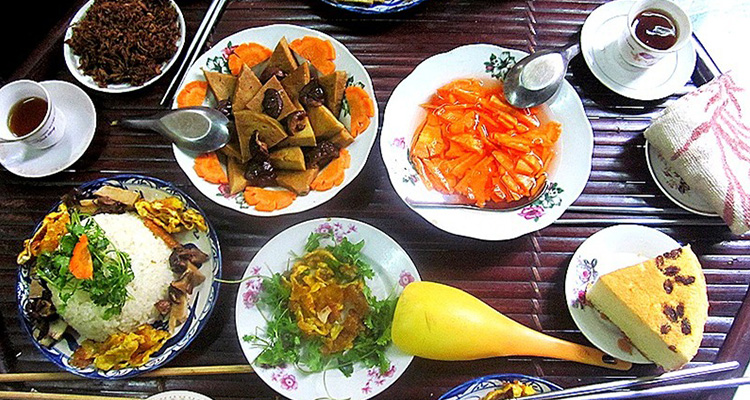 No need to worry, Vietnam has a diverse food culture and therefore has delicious vegetarian friendly restaurants. Many restaurants advertise "vegetarian food" on the signs so keep a look out!
You may also like:
Top vegan and vegetarian restaurants in Hanoi
8 Best Vegetarian & Vegan Restaurants in Danang
12 Vegan and Vegetarian Restaurants in HCM City
34. What is the toilet situation in Vietnam?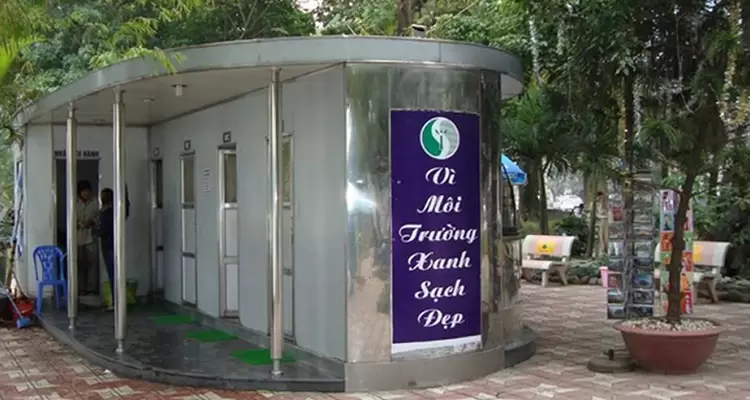 Let's be real, this may be a bit of an awkward subject to discuss but one that tis very important to any traveler. You may think the restroom situation will be similar to those any other SE Asian countries. Well, you might be pleasantly surprised to find out that the facilities are pretty good overall. You may come across the occasional "hover" set up when out in rural areas but not often.
A couple of things to note, make sure you carry some hand sanitizer in case there isn't a place to wash your hands and carry some extra tissues in case the facilities run out. Better to be prepared rather than not. You will also need to dispose of the toilet paper in the waste bin instead of flushing it down the toilet, so the pipes don't get clogged up.
Keep some small change handy as some public toilets may charge for use. If you venture off and travel by local transportation, you may find some bathroom doors simply don't exist and can be seen from the street. If you book private tours, the tour operator will make sure restroom stops are clean. Good hotels and restaurants should be just fine and offer a higher standard of restroom facilities.
35. Do I need to pack an umbrella?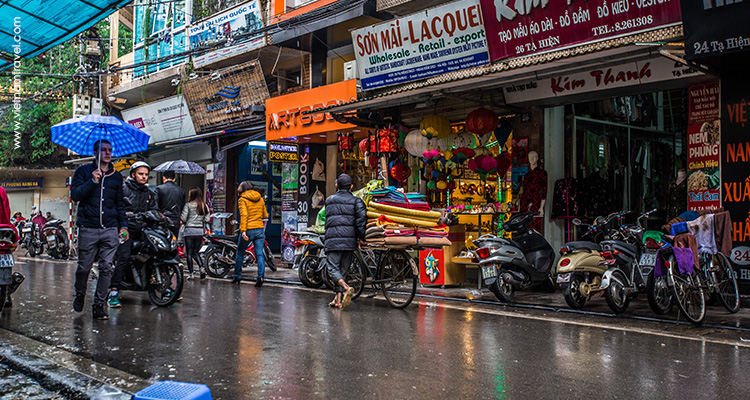 This is tropical country it rains often. The good news is the rain doesn't last a long time. The rain spurts last around an hour and is typically predictable.
When the rain starts, ponchos are for sail for a minimal cost. They are light weight and easy to pop over your clothing. You can also borrow an umbrella from your hotel free of charge so if you don't pack one, no big deal.
You may also like:
Vietnam Weather: General information & Best Time to Visit
Hanoi Weather
Sapa weather – Best time to visit
Hoi An Weather
Danang Weather: When is the best time to visit Da Nang?
36. Does the train depart on time?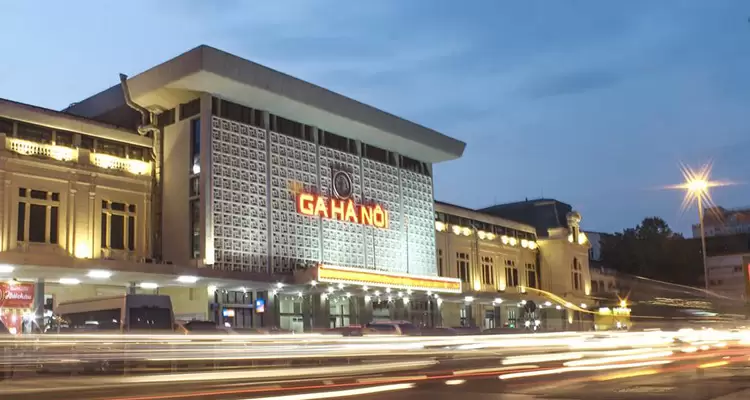 After spending a few days in Vietnam, you'll quickly realize that it's a laid-back country. Don't expect things to run punctually like the Swiss trains. Be flexible and accept the fact that the train may not depart nor arrive exactly at the time stated. Be prepared to exit the train at your desired stop as they do not stop for long.
37. You must take a cruise in Halong Bay!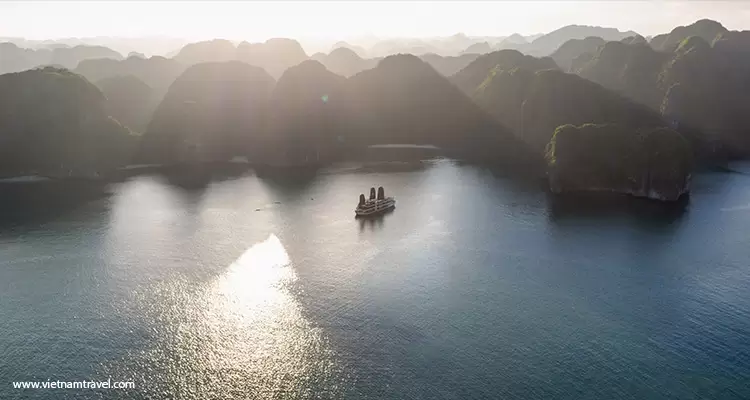 The UNESCO World Heritage site of Halong Bay is one the top attractions in Vietnam. It has been criticized for becoming so touristy but despite the crowds, it is worth a visit. With over 200 different cruises to choose from, picking a quality boat can be daunting.
We suggest you spend at least night on an overnight boat to fully experience the beaty of the bay. Use a reputable travel company to assist with your arrangements and to ensure you book a quality boat. Vietnam Travel can assist booking a memorable cruise for you on Ha Long Bay, Lan Ha Bay or Bai Tu Long Bay.
Tips:
Halong Bay Complex includes three bays: Halong Bay, Bai Tu Long Bay & Lan Ha Bay. See the difference of these well-known bays in the Tonkin Gulf and decide to book a suitable cruise for your Halong travel by following this link.
38. Internet in Vietnam as fire wall?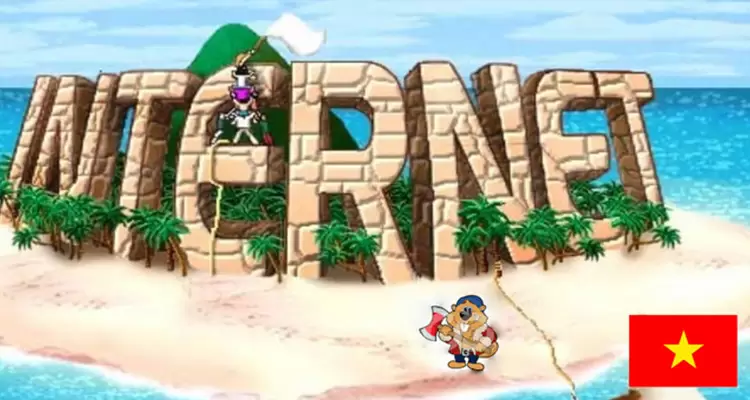 It used to be that Vietnam put up a firewall and certain websites could not be reached. That is no longer true. The internet is now fast and reliable. The internet is free in hotels, restaurants and businesses just ask for the password and feel free to keep you friends and family up to date on your travels!
In Vietnam, Google (including Gmail, Google Maps, Youtube…) and Facebook are tops and Twitter isn't blocked.
39. Should I try local beer?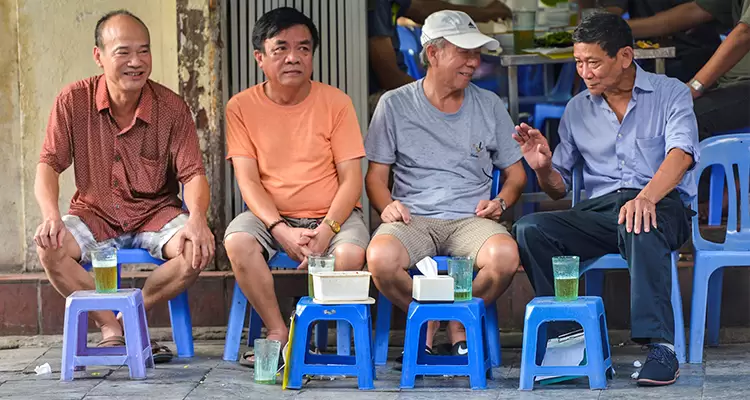 Yes! Try the local beer. It is delicious and very cheap. Each town has its own locally brewed beer and of course far cheaper than the imported beer. You should also try Bia Hoi (Bia Hơi) at a certain street side café in Hanoi. People here sit on little plastic chairs on the side of the streets and enjoy beers. This seems insane for some foreigners, but it is a special feature of Hanoi, in particular, and Vietnam, in general. It's actually quite fun to enjoy a beer and watch the crazy traffic go by. Just go with it!
When toasting, say, "Mot, Hai Ba, Zo" (meanings "One, Two, Three, Cheers"). This is how people cheers when they drink!
40. Should I strictly follow the guide book?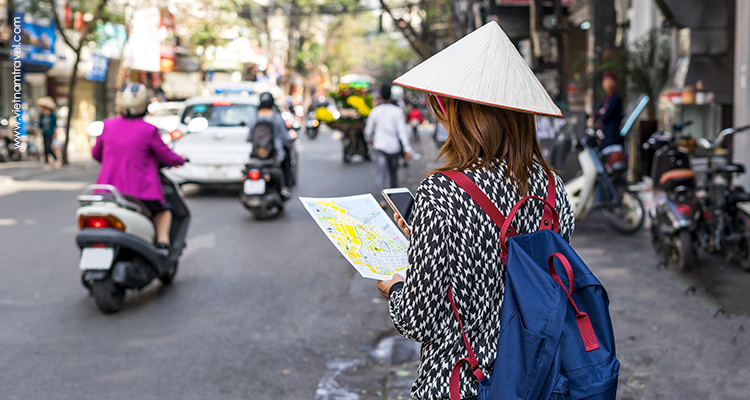 Yes and no. Most of the travel book writers have been to the destination and sort of "vetted" the places they recommend. In this sense, keep it in mind but also remember that these books might be out of date and things are constantly changing. This is especially true after the pandemic. But you can bookmark our Vietnam Travel Guide to read the latest news & exclusive travel offers, as well as to narrow down the many choices you're faced with when planning a trip.
41. Is "karaoke" really karaoke in Vietnam?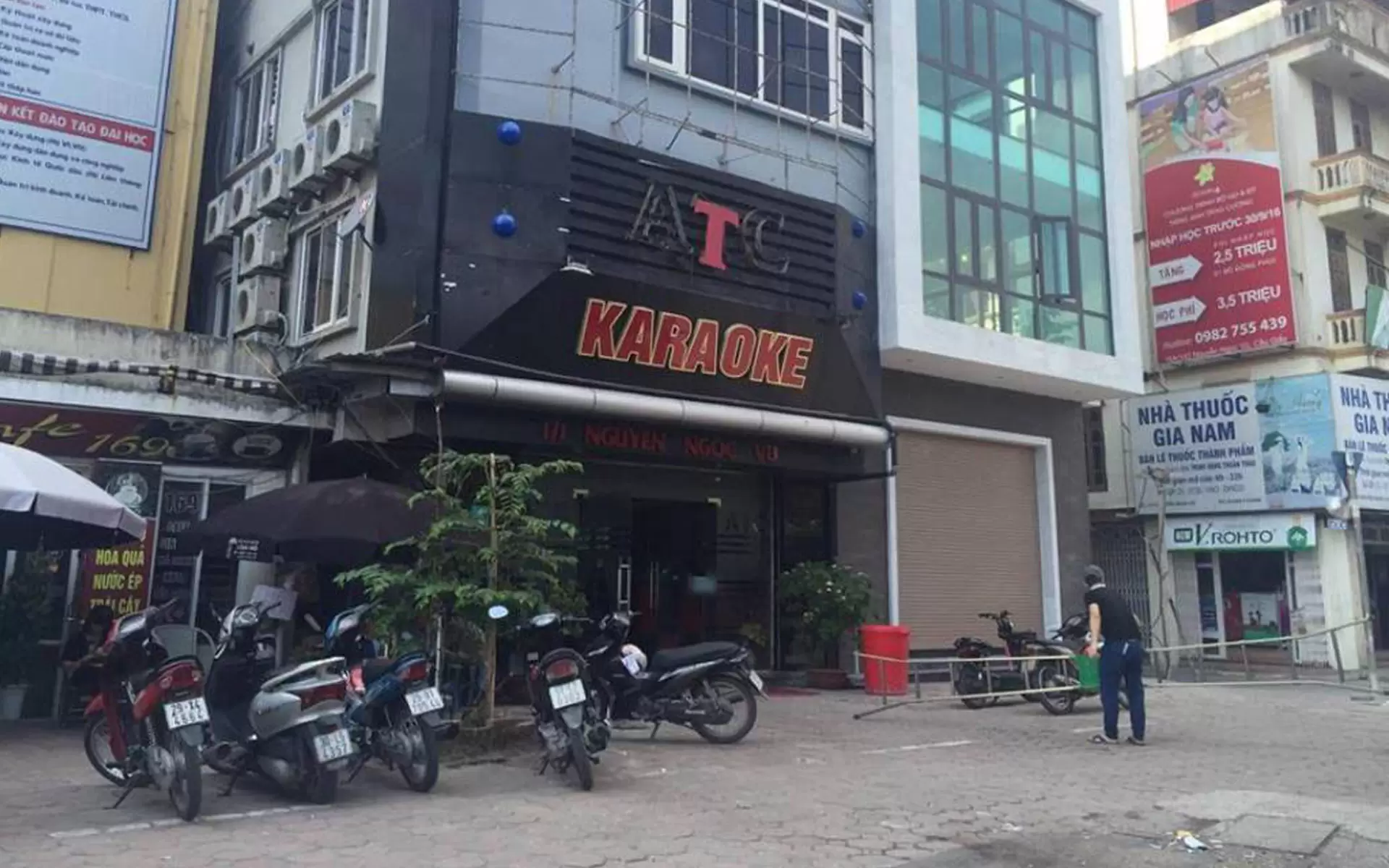 This may seem obvious to some but for others this may be a new concept. "Karaoke" or "karaoke, massage" may be a code word for something else, so be prepared. These places may seem harmless but within the walls, you may discover another world. The word karaoke is used to attract tourists into a "karaoke" facility but in fact they are brothel-like businesses.
42. How do I pronounce Pho as "Fuh" Or "Fur"?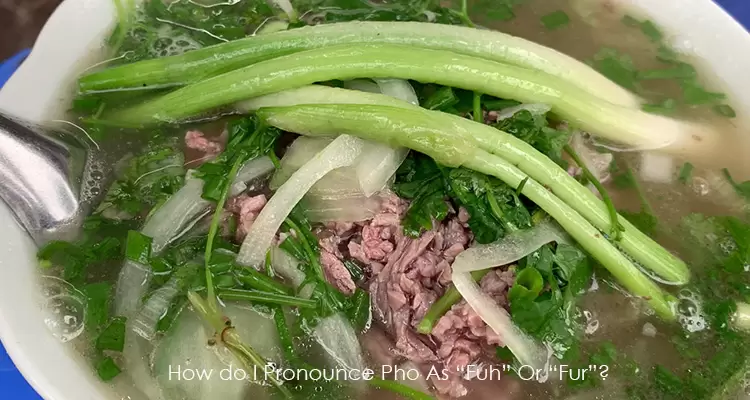 "Pho", the national dish of Vietnam is the most mispronounced word by foreign tourists. Some tourists unknowingly pronounce this word as "fo" or "po" and many other variations, but two first variations are sensitive words. It is advised by locals to be careful what it is your order when pronouncing this word. The word as "fo" sounds like n "prostitution" in Vietnamese, so you may end up getting more than just a bowl of beef noodle. Make sure to say "FUH" to receive the correct order.
Speaking of Pho… this is most popular food in Vietnam. This dish is made from rice noodles cooked in a meat broth, occasionally served with a few special vegetable garnishes on the side to add in the bowl as you please. Vegetarians will be hard pressed to find a restaurant serving Pho that is not meat based but some international cafés geared more towards the European tastes, might offer vegetarian options.
43. Which domestic airline is reliable?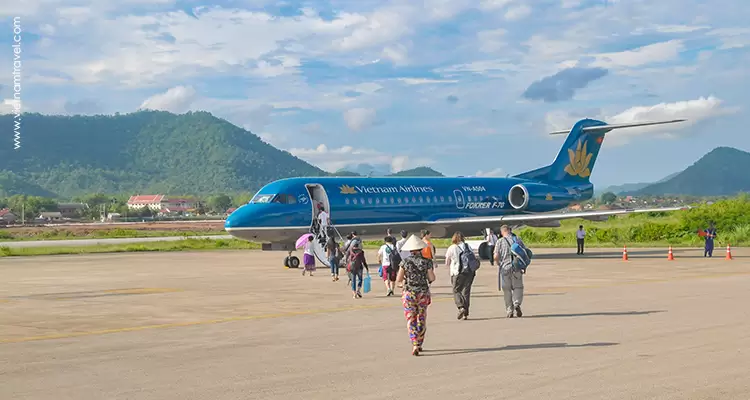 Vietnam Airlines is the most popular airline in Vietnam. They offer a high standard of service and are a quality airline. Vietnam also has a few low-cost airlines or lesser-known brands such as VietJet, Pacific, and Bamboo Airlines which has just recently opened. When booking with one of the low cost or budget airlines remember that the seat space will typically be smaller, you'll pay extra for checked bags as well as any food or alcohol.
If you're still perplexed as to which airline to use, get the advice of a local travel agent. Most agents will assist you free of charge (they earn commission form the airline directly) so the listed prices should be the same. If problems with the trip arise, like a cancelled flight, or flight delays, the agent can quickly assist and rebook you on another flight. Less headache for you! The agent can also assist with arranging airport transfers throughout the country to help make your journey much smoother. Sometimes it's worth paying a few dollars more to have someone take care of the small details for you.
44. What is the baggage allowance for domestic flights within Vietnam?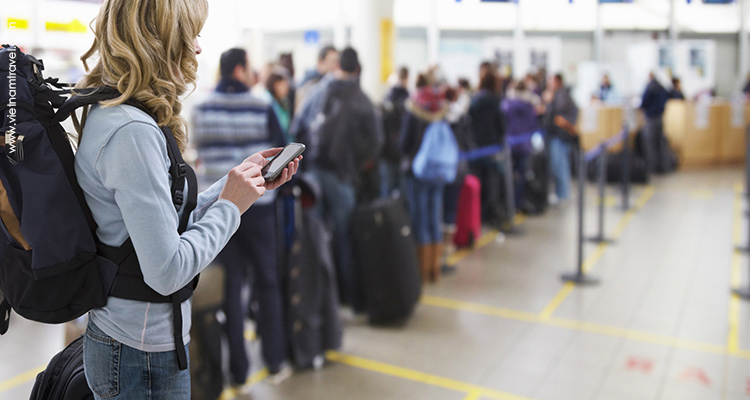 Vietnam Airlines offers passenger baggage allowance free of charge according to the following guidelines.
Business & Premium Class: 30kg checked baggage + two carry-on items
Economy Class: 23kg checked baggage + one carry-on item.
For those who might have overweight baggage, the airline typically doesn't charge if the weight is 10-15% over. If you are more than that, you will take the voucher given to you by the airlines, pay at a nearby counter and show your receipt of payment in order to obtain your boarding pass.
Please check your ticket for baggage allowances or call the airline directly.
45. Should I book hotels/ hostels online myself? Does it help me to save my money?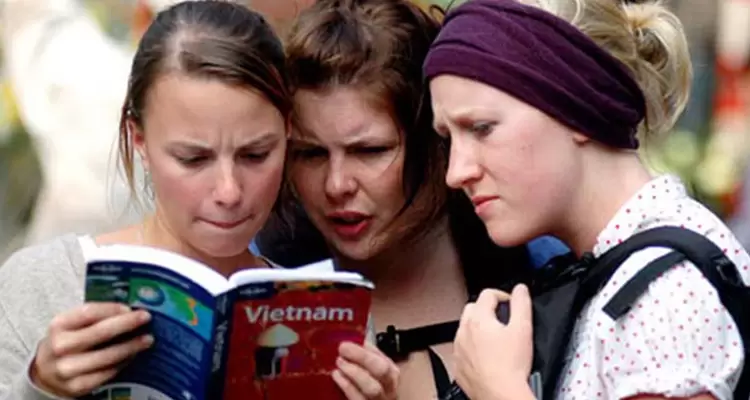 In Thailand, booking accommodation via e-platform generally save you several dollars. However, in Vietnam, it may be not like that. You are advised to not booking hotel or hostels online. For whatever reason, the price in this country is always cheaper when a traveler shows up in person. Moreover, if you show up in person, you could also check out the room and bargain it down a little bit, in general. But, you could not do it online, right?
In the other hand, reputable tour operators who book hundreds of room nights a year will have power to deal with hotel for better view/ services or more benefit for their clients.
46. Rooftop Bars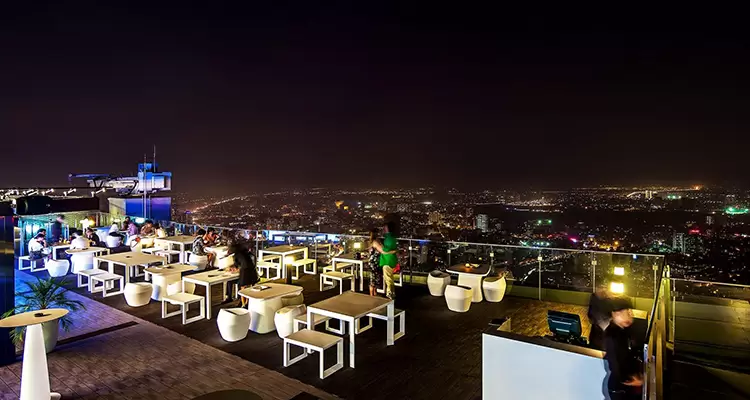 A great way to enjoy the city views and Hanoi's bustling nightlife is to visit one of the many rooftop bars. Sit back and enjoy a beverage while you admire the surroundings. Some offer happy hour so check their website for latest updates. Here are a few suggestions to get you started:
Hanoi:
– Melia Hotel has a small lounge with a spectacular. Definitely worth visiting!
– Pacific Place – 83 Ly Thuong Kiet
– Pan Pacific Horizon – spectacular views of Truc Bach Lake, West Lake and Ho Chi Minh Mausoleum complex, 1 Thanh Nien Road.
– Apricot Hotel – Views of the famous Hoan Kiem Lake, Hang Trong Street.
– Cau Go Restaurant – has most beautiful view looking over the old quarter of Hanoi and Hoan Kiem Lake, Dinh Tien Hoang Street.
– Top of Hanoi has the tallest rooftop bar in Hanoi, located at the top of Lotte Tower. This is the second tallest building in Hanoi 65 floors high! (54 Lieu Giai Street).
– MK Premier Boutique Hotel has a sleek rooftop bar offering panoramic views of the Old Quarter (72-74 Hang Buom Street).
If you'd like a little more advice, feel free to email sales@vietnamtravel.com and let us know the area you're staying in. We can assist with bar suggestions, reservations or anything ese you may need.
You may also like:
8 Best Bars In Hanoi
8 Best Rooftop Bars in Hanoi
Top best bars & clubs in Danang
Ho Chi Minh City Nightlife: Best Bars & Clubs
47. Travel with a reputable Vietnam Tour Operator?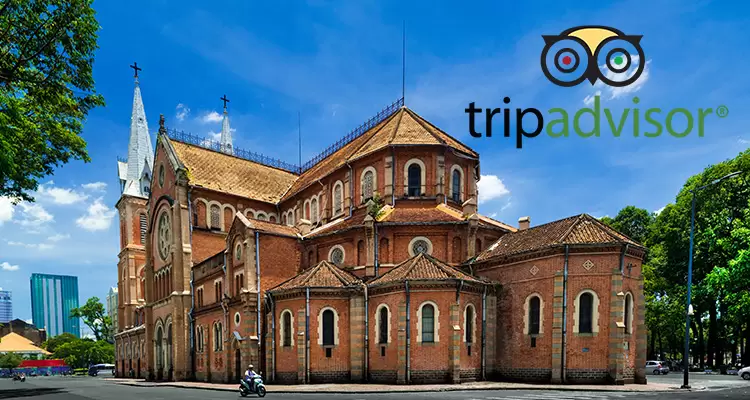 This is one of the most important things you should know before you visit Vietnam. Even if you plan to purchase tickets when in Vietnam, research your trip a little bit first on the Internet. A good resource is Trip Advisor, where experienced tourists discuss their travel in Vietnam. You could avoid unreliable tour agencies or badly run hostels/hotels by doing a little preliminary reading.
A good local tour operator will help save time and money. They're local, easy to contact and can handle issues that may arise with local suppliers. They are especially helpful if security issues come up. There may be a small service fee but it is well worth the peace of mind that things are properly taken care of.
48. Why are buildings in Vietnam so narrow?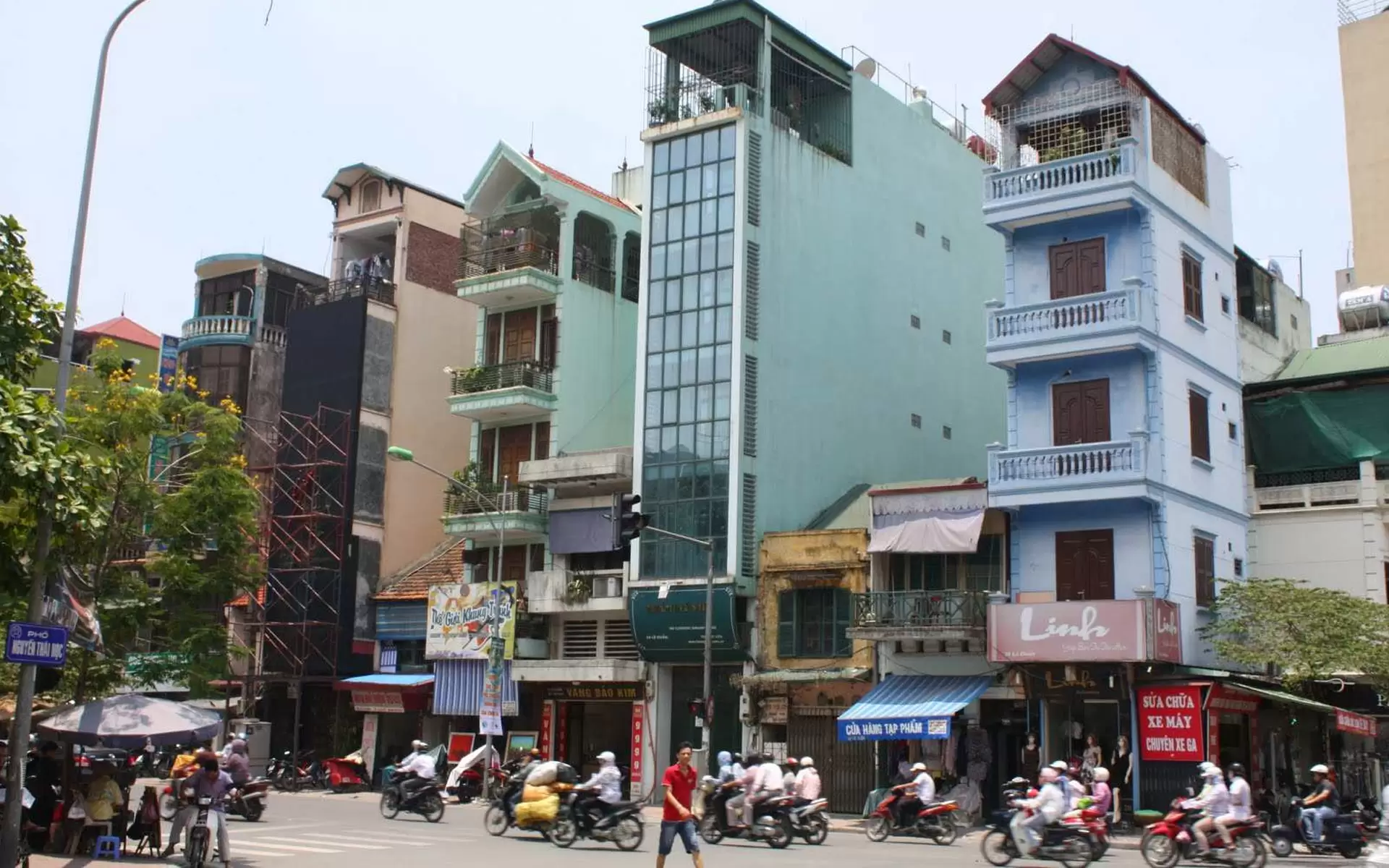 When traveling in Vietnam, you will quickly notice that Vietnamese buildings are extremely narrow. In some towns or cities, buildings are much longer than they are wide. This is certainly unusual. The reason is pretty simple, real estate and rent is priced by the width of the front of the building, not the square footage of the entire building. The wider the building on the street front, the higher its rent. Therefore, Vietnamese build their apartments with very narrow widths in order to save money.
49. Is it ok to have ice in a restaurant?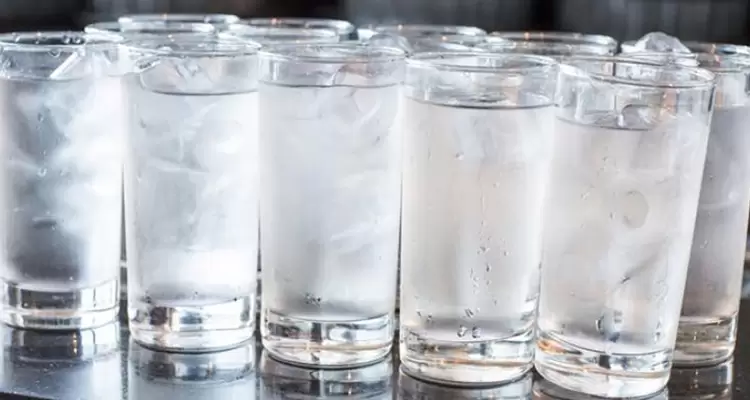 If you enjoy consuming cold beverages are accustomed to adding ice in your drink, you might reconsider while traveling in Vietnam. While dining on the streets, it is suggested you refrain from using ice but if you are in a large hotel or restaurants that often get a lot of tourists, you should be ok with the ice.
If you enjoy ice cold beer, it is better to put it on ice rather than add ice!
50. Where is best place to have your clothes tailored in Vietnam?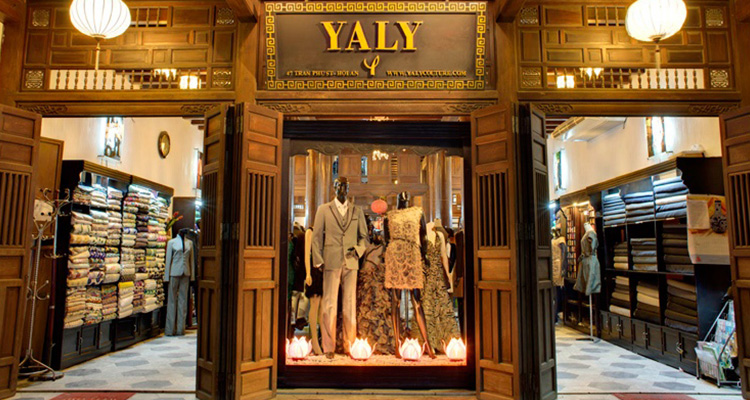 Vietnam is famous for silk and the ancient and charming town of Hoian has some very talented tailors that can custom fit some lovely new pieces for you. You'll need to spend a night or two in order to have them completed but you won't want to miss this great opportunity to have something made at very reasonable prices. The first step is to choose what design and fabric you'd like made. Your measurements are taken the tailors get to work. A few hours later, you'll need go for a fitting and your finished product is delivered right to your hotel!
Ask your Vietnam Travel advisor for the recommendations on the best tailors to use in Hoi An.