Vietnam Weather in December
Weather in December remains good for almost all destinations in Vietnam with optimum conditions in both the North and the South although much of the North is now becoming quite cool. In Central Vietnam, the situation also improves when the monsoon rains are coming to an end. As the last month of the year covering some most important holidays such as Christmas and New Year Eve, a lot of travelers choose this period for their once in a life time trip to Vietnam. Let's see what you should expect for the weather of Vietnam in December!
Climate by Region in December.
Northern Vietnam
Popular destinations: Hanoi, Halong Bay, Cat Ba, Sapa, Ha Giang, Mu Cang Chai, Ninh Binh, Mai Chau, etc.
December is the winter season, and also considered as one of the driest months of the year in Hanoi and the North region. During this month, little rain is expected and temperature is at 19oC (66°F) on average. Gloomy days with occasional drizzle begin to increase. Far northern mountains still enjoy good conditions for trekking, however the temperatures can get much lower so suitable clothes are a must.
Central Vietnam
Popular destinations: Hoian, Danang, Hue, Nha Trang, Quy Nhon, Dalat, etc
The rainy season of Central Vietnam begins to move into the latter part in December although stormy weather is still a possibility, especially early of the month. The weather conditions remain cool at average temperature of 24oC (75°F) and slightly damp. Further south, Nha Trang becomes the first area to return to sun and good weather with the steady decline of rainfall. Dalat and the Central Highlands in the west continue to enjoy dry weather but the temperature can get quite cool, especially in the early morning and evening.
Southern Vietnam
Popular destinations: Ho Chi Minh City, Phan Thiet & Mui Ne, Mekong Delta, Long Hai & Ho Tram, Con Dao & Phu Quoc, etc.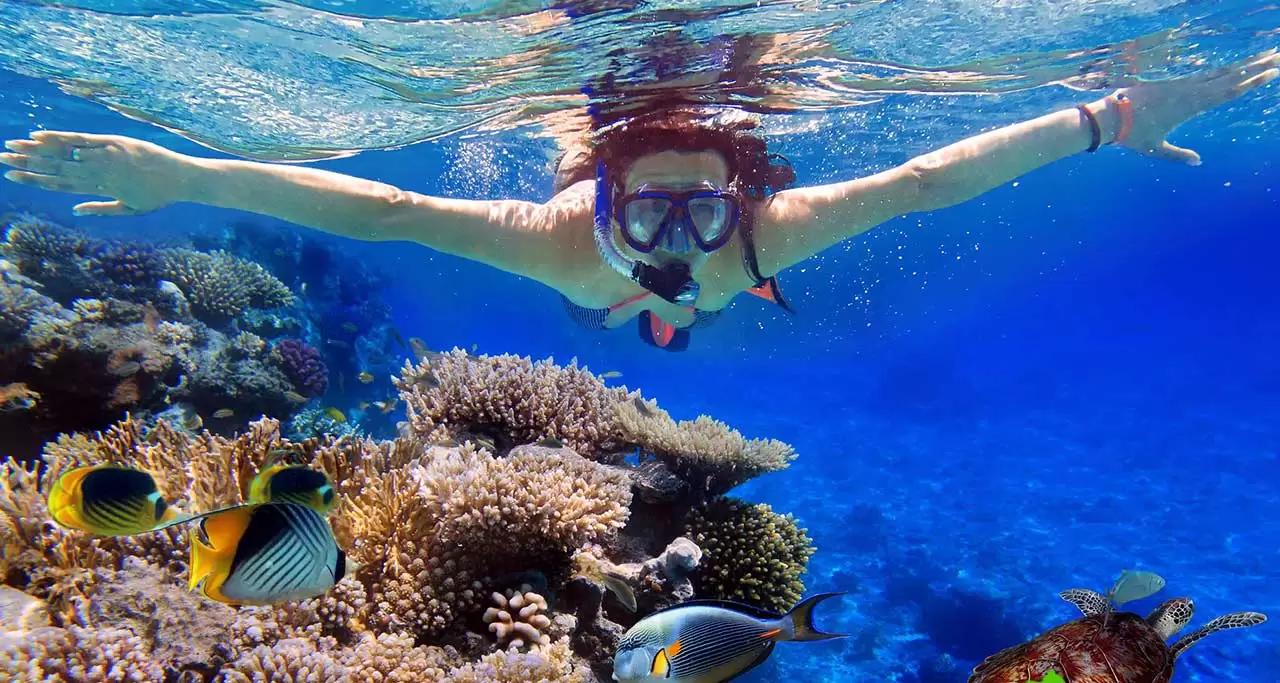 December brings the South some of the best weather conditions of the year with clear, blue skies and little rain (if any) expected across the region. The beach destinations within easy reach of Ho Chi Minh or further in the southern islands enjoy sunny days and warm weather.  Ho Chi Minh City can get cooler with low humidity at temperature of 26oC (79°F) on average.
Travel Guide for December.
For those who love outdoor activities such as hiking, trekking, you can choose mountainous areas of Sapa, Ha Giang, Mu Cang Chai in the North as the weather conditions remain excellent with dry, clear days however it can be cold, especially in the early mornings and evenings. This is also great opportunity for you to learn and meet Vietnamese hill tribe villagers.
The UNESCO Heritage Site – Halong Bay can be set in mists, however, it is still mystery while you are on the bay.
If the weather in North Vietnam appears cold while you want a mountain experience, head to Bach Ma National Park which is 40 km from Hue City, 60km from Danang and 90km from Hoian. This park enshrines the Bach Ma mountain range that divides the northern and southern Vietnam climate zones, offering the beautiful landscapes with waterfalls, cool forests and flowering rhododendrons as well as valuable floras and faunas.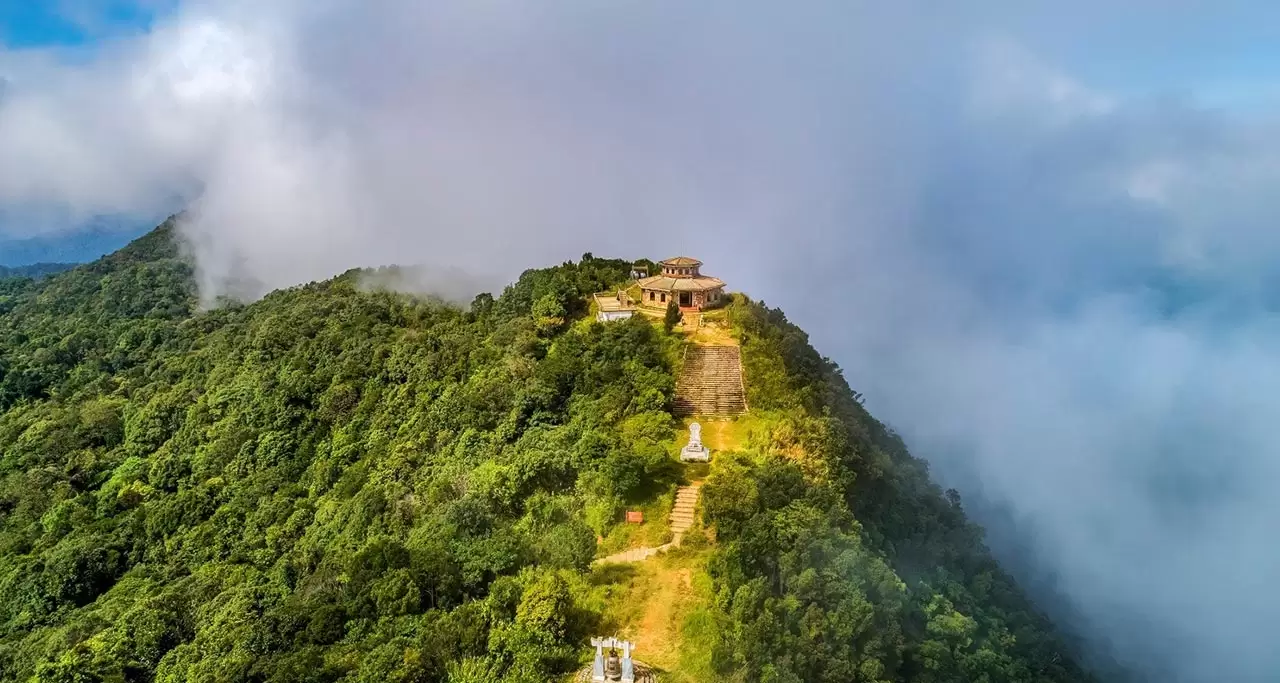 Further south of Central region, Nha Trang is again viable option for beach break. In west, the Central Highlands and Dalat remain dry so it is prime for active adventures with lower temperature, especially in the evenings.
As the monsoon rains finally cease in December, this is a great month to explore Ho Chi Minh City and its famous cultural and historical sites including Reunification Palace, War Remnants Museum, etc as well as nearby attractions such as Cu Chi tunnels, Cao Dai temple. Nightlife in this bustling city is also a highlight for your experience.
Enjoying sunny days and warm weather, it is perfect for coastal activities in the South. You can choose the beaches within easy reach of Ho Chi Minh City such as Phan Thiet & Mui Ne, Ho Tram & Long Hai or further south to Phu Quoc island with pure and clean beaches as well as the great snorkeling and scuba diving options.
December is one of the busiest months of year, especially from the 20th day until 10th day of next month (January) when this period is considered as peak season for tourist services. Christmas and New Year eve attract many foreign visitors to Vietnam as favorite choice as well as overseas Vietnamese to return the country to gather with their family. So, you'd better to make all reservations in advance as earlier as possible, especially in big cities, coastal destinations or popular venues including Halong Bay. To avoid run out of services, some even book a year ahead to get the best availability and preferred room types.
During the peak season, many hotels and resorts (especially from 4 star options up) will require a minimum stay (3-5-7 nights, depending on the location) to get reservations accepted with long-stay promotion can be applied such as longer stay – pay less. Compulsory gala dinner/party in the Christmas's Eve or New Year Eve as well as surcharge on room rates will be expected to include, so make sure about this when you plan a holiday in Vietnam on this period.
December Events.
National Resistance Day (19 Dec)
19 Dec is annually marked as National Resistance Day followed by the call of late President Ho Chi Minh in 1946, urging the entire Vietnamese people to resist the French colonial rule after the 1945 August Revolution success and to establish of the Democratic Republic of Vietnam. In this day, many exhibitions or documentary films will be displayed to help people, especially the youth, learn more about national resistance with its role in the nation's history and inculcate patriotism among the youth.
Establishment of the Vietnam People's Army (22 Dec)
Vietnam People's Army (VPA), the core of the Vietnam people's armed forces, is an army from the people and for the people, established on December 22, 1944 under the directive of late President Ho Chi Minh. Vietnamese government annually marks this day (22 Dec) to carry out activities aimed at national defense and the army, in order to widely propagate the nation's tradition of defeating the invaders and defending the country and the quality of Uncle Ho's soldiers as well as educating the patriotism, love of socialism and encouraging all citizens to take care of consolidating national defense, building the army and defending the country.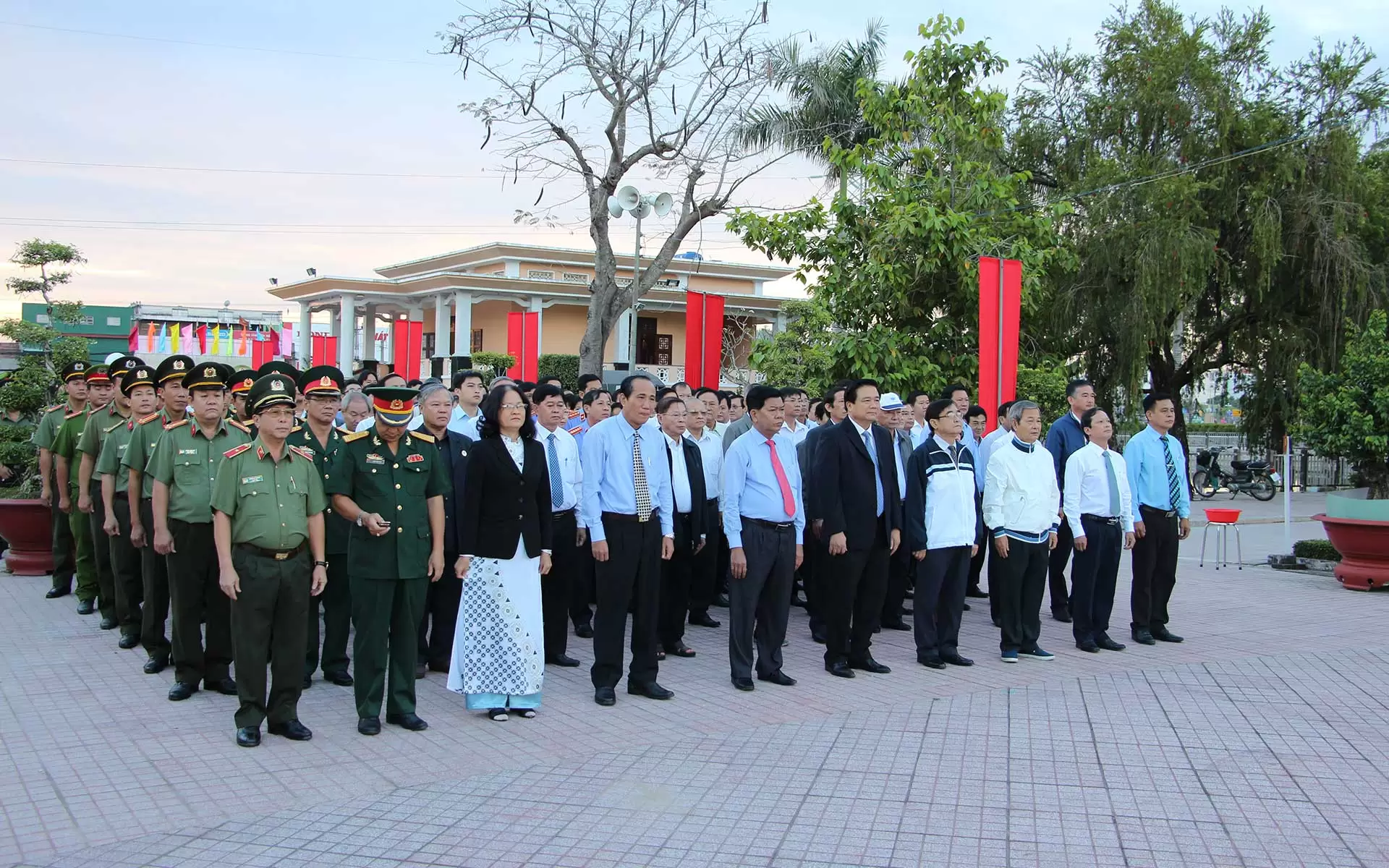 Christmas Day (24 Dec)
Although Christmas Day is not an official public holiday in Vietnam, and many people think it is only a holiday for Christians, this day is still important in Vietnam. The streets, cafes and restaurants, especially in the city centre, are crowded with a lot of people. City centers, family homes are decorated in traditional Christmas fashion with special musical. Other festivals and events are also hosted; and Christian churches and cathedrals hold traditional midnight Mass.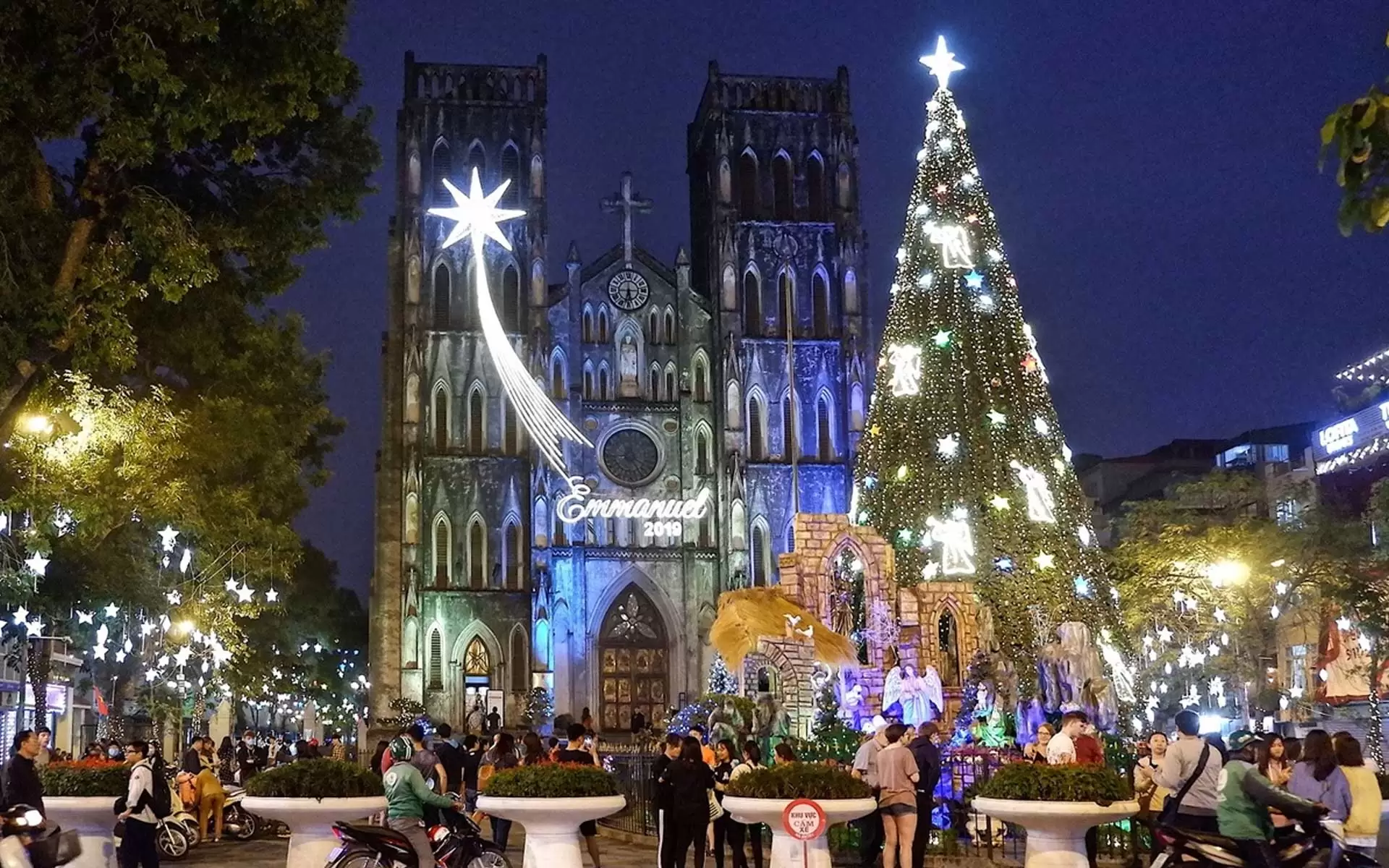 New Year Day (31 Dec)
Nowadays, Vietnam also celebrate the International New Year Day according to the Christian calendar as public holiday (together with 1st Jan of next year). Its purpose is to say good bye to a year which has passed and welcome a new one. On this day, offices are off and people have good opportunity to go out, meet others and participate on exciting trips as well. Many special programs are also broadcasted on local as well as national channels, and countdown parties will be taken place at popular places such as Opera House or major avenues in each city.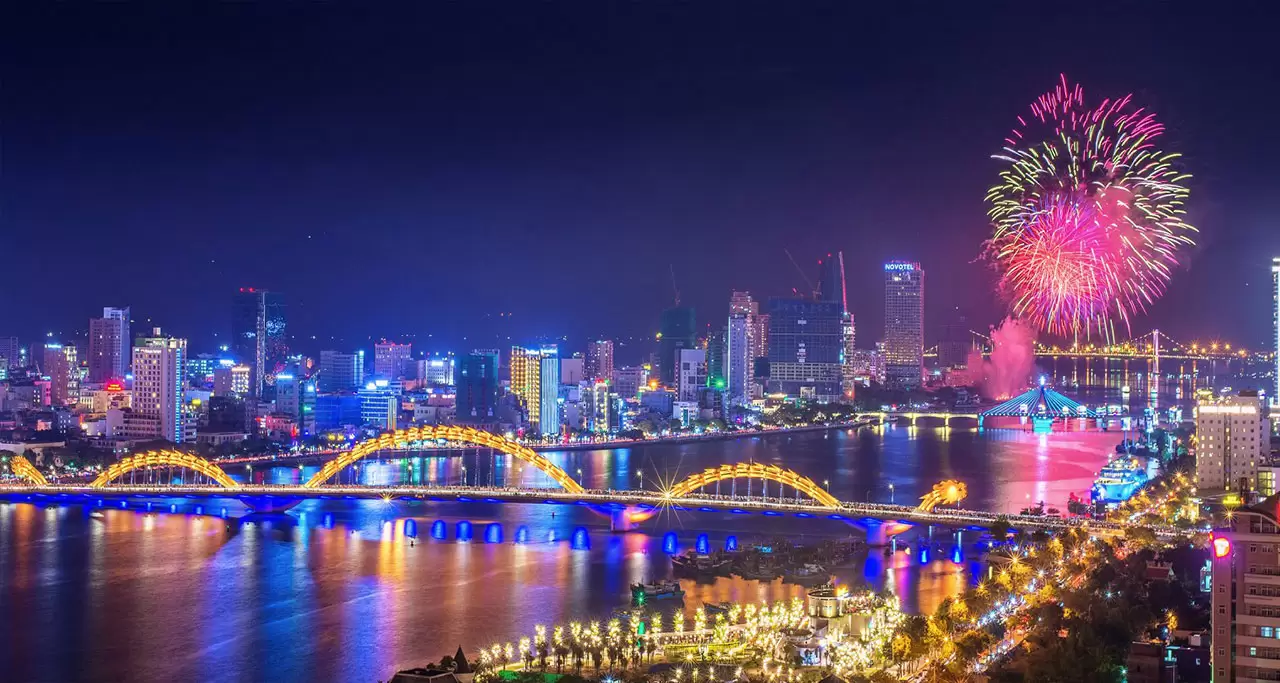 Please check information about Vietnam weather in other months of year at here: