Vietnam Weather and Places to Visit in May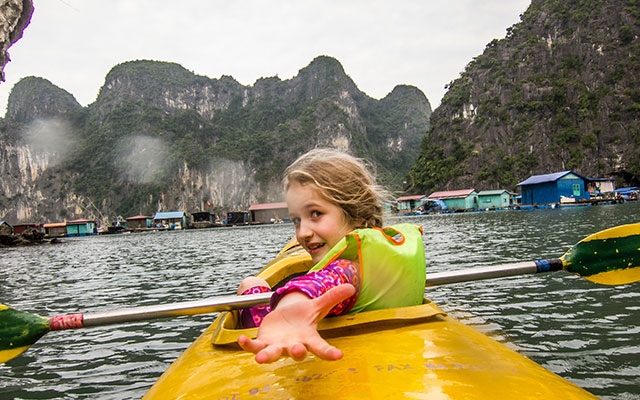 Despite the weather complexity, May remains a good time to visit Vietnam. As a transitional month between spring and summer, you will see the good deal of rainfall and high temperatures in May throughout the country. Heading into the hot and sticky summer, the temperatures in Hanoi and North Vietnam are rising with more rain. However, it still remains relatively temperature and perfect for active adventures. With hot & sunny days, the Central coast keeps its stands to be the place this month, while the South slowly begins to slip towards its wet season. Let's take a look at the weather and the places to visit in Vietnam in May.
1. Weather by Region in May.
1.1 Northern Vietnam
Popular destinations: Hanoi, Halong Bay, Cat Ba, Sapa, Ha Giang, Mu Cang Chai, Ninh Binh, Mai Chau, etc.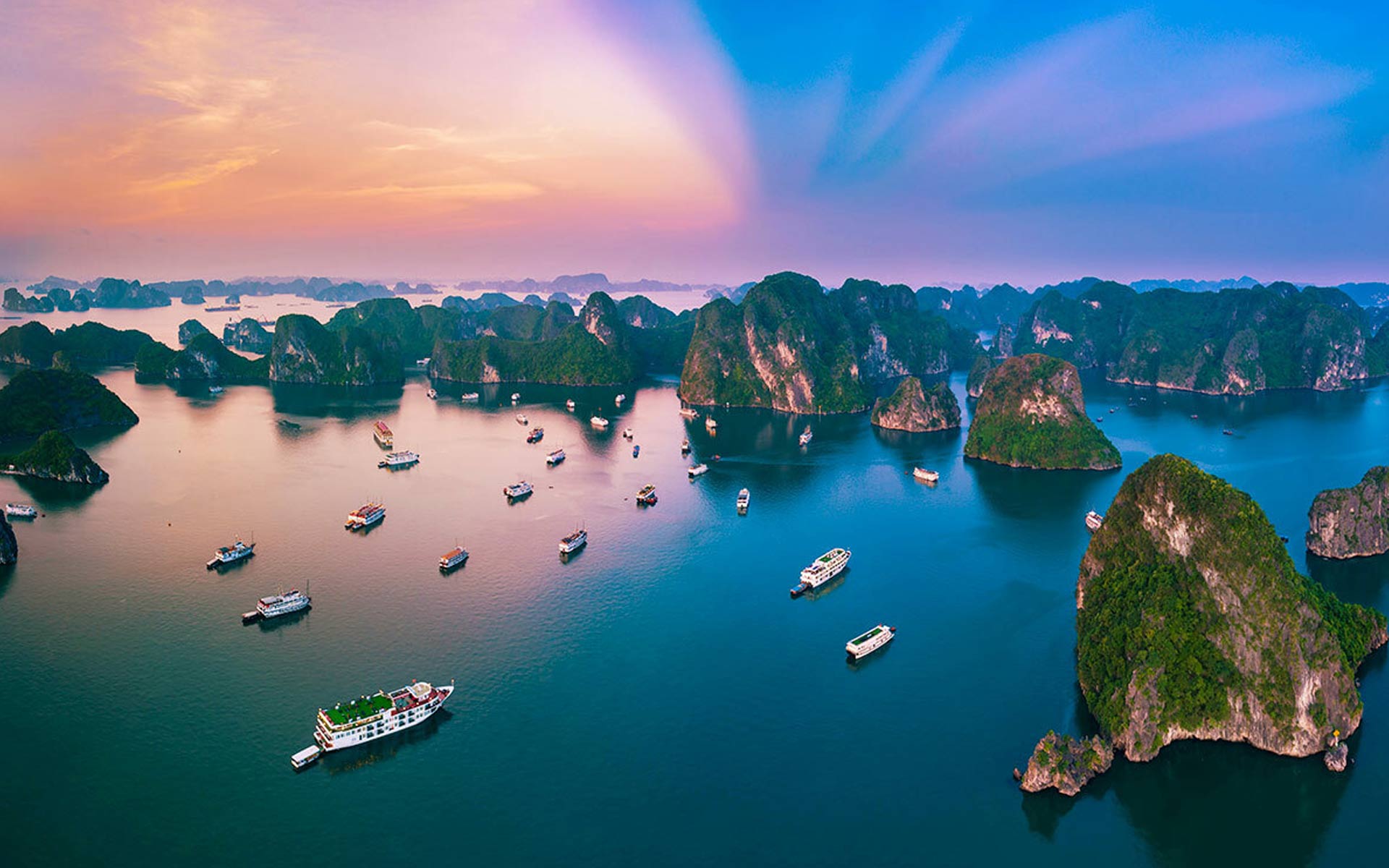 Northern part in May has rising temperatures up to 28oC on average along with dry days and the chance of rain as well. The mountain regions such as Mu Cang Chai, Sapa remains good places with pleasant weather as hill tribal minorities are busy to start new rice season on their terraces, while Ha Giang to the east receives more rain. It is also great to visit Halong Bay – UNESCO Heritage site during this time.
1.2 Central Vietnam
Popular destinations: Hoian, Danang, Hue, Nha Trang, Quy Nhon, Dalat, etc.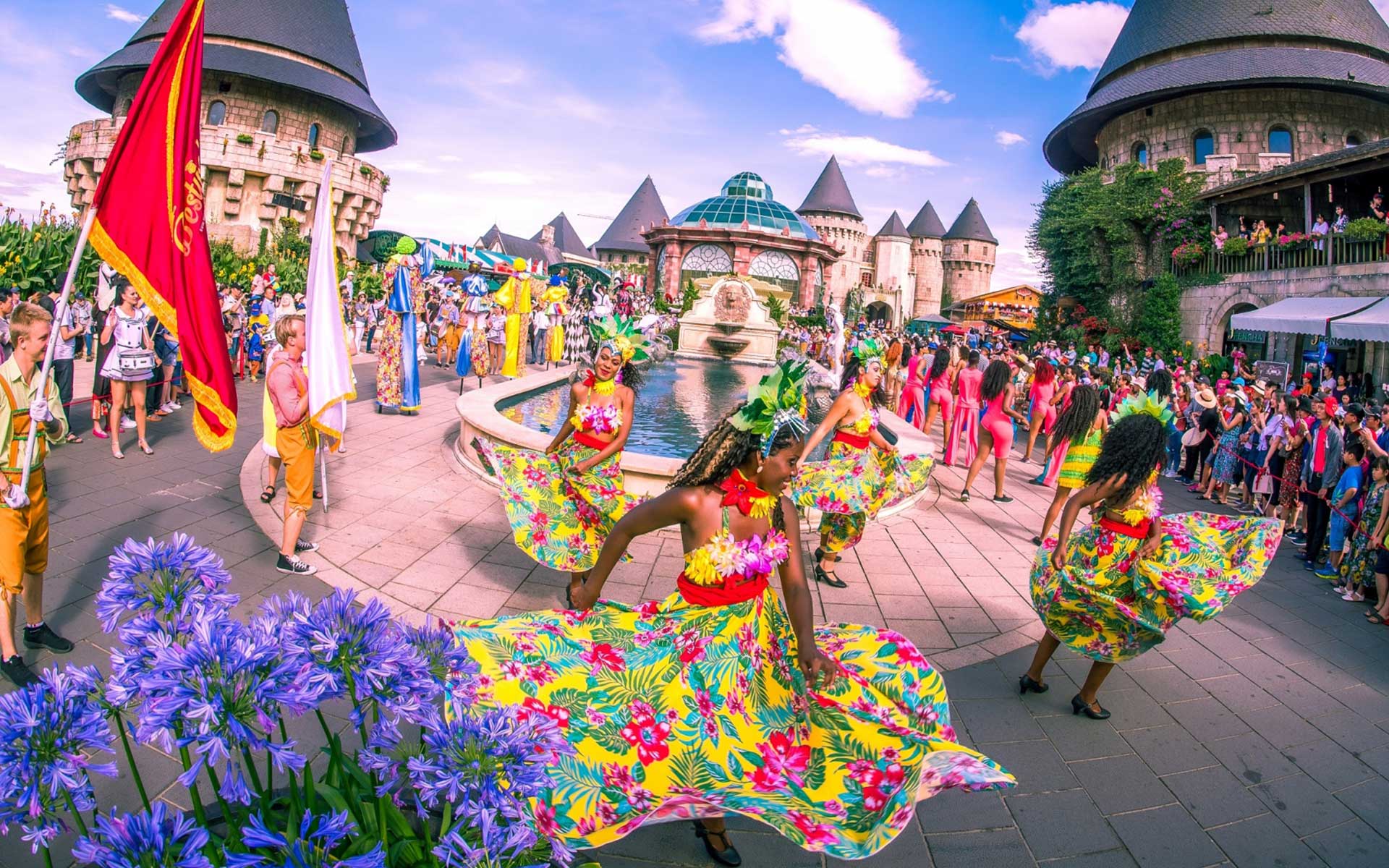 May welcomes you to the Central part with plenty of sunshine and blue skies. The average temperature is at around 30oC. Beaches in Danang, Hoian, Nha Trang is still at their best condition, while Hue in further north is enjoying good weather. In Dalat and the Central Highlands, rainfall starts to increase but you can still expect many dry days.
1.3 Southern Vietnam
Popular destinations: Ho Chi Minh City, Phan Thiet & Mui Ne, Mekong Delta, Long Hai & Ho Tram, Con Dao & Phu Quoc, etc.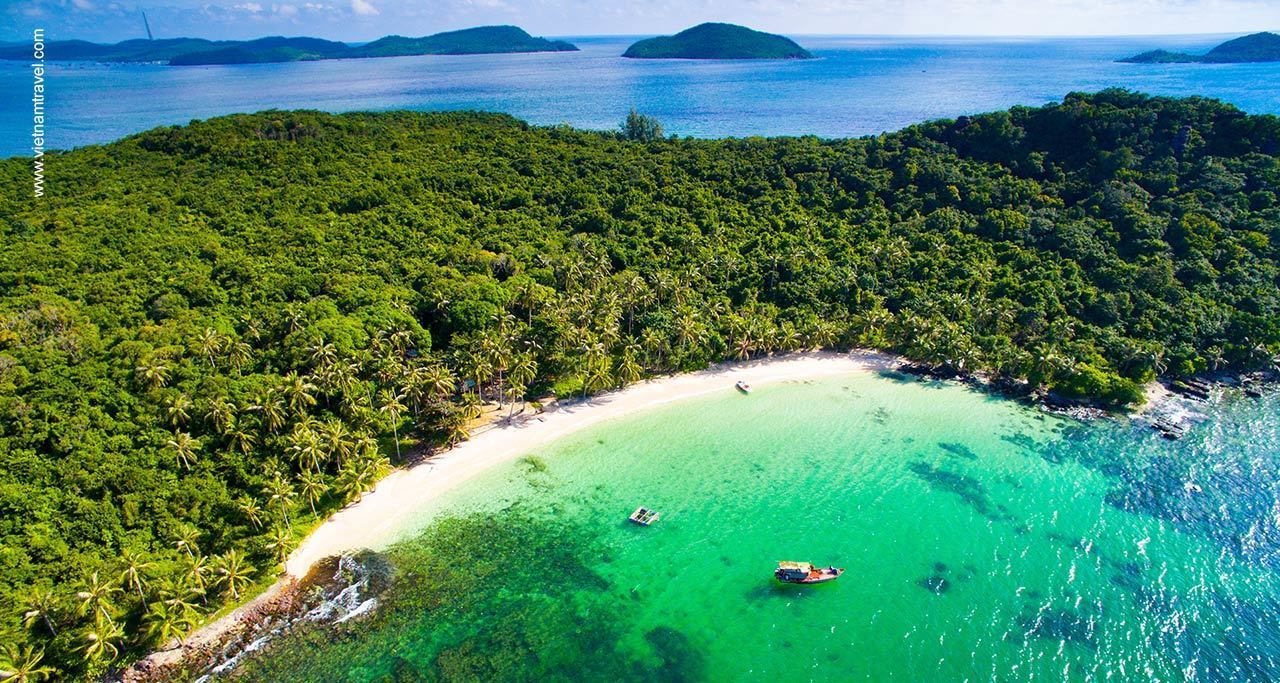 Rainfall increases throughout the month. This brings good effect on lowering down the high temperature in the past few months to 28oC on average only. Short heavy downpours in the afternoon are expected to occur, so a raincoat or umbrella with you when outside is a good thing. Con Dao Island is still in favorable diving conditions during this month.
2. Places to Go in May & Useful Tips.
With an average temperature of around 20-24°C, Mu Cang Chai and Sapa region are still predominantly dry which fit trekking activities. Especially, the terraced rice fields in North Vietnam are at one of their most beautiful periods with lushly green and brilliant yellow-gold of a new rice crop, twinkling in May as the "falling water season" with cascades of water running from terrace to terrace.
Most well-known for its April-May "butterfly season," Cuc Phuong National Park will be a choice for those who are wildlife lovers and travelers seeking active adventure.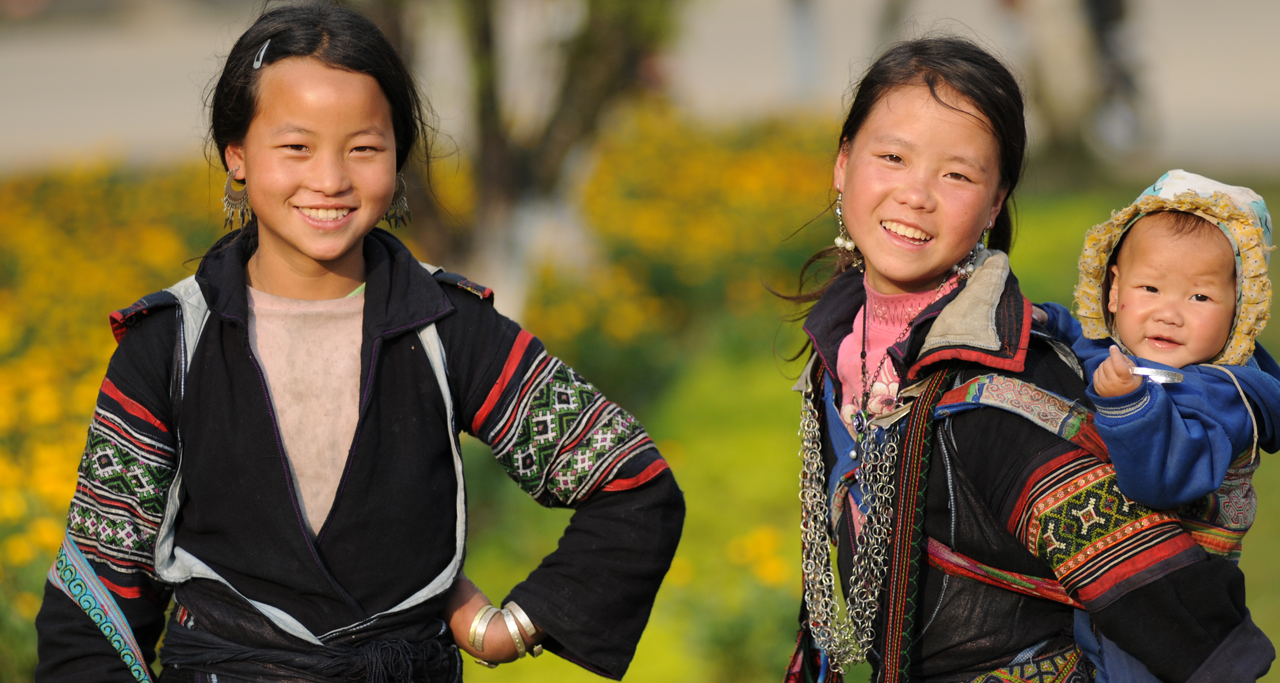 Being shielded by the Truong Son mountain range, the Central Vietnam witnesses much less rain in May than other parts of the country. This is still a great month for time on its beaches, for example: the white sandy beaches of Nha Trang; relatively tranquil and warm water in Quy Nhon; or head to Lang Co Bay for a little more seclusion. In addition, a combination between beach time with cultural exploration in Hue and Hoian – two UNESCO World Heritage Sites will be fantastic.
The South is typified by hot, humid weather and plenty of rainfall, but it is still fortune with slightly cooler temperature than previous months. So, visiting Ho Chi Minh City on the main sites and air-conditioned museums is still good.
The island in South – Con Dao is still in favorable diving conditions during this month. Don't miss it.
Edging into the hot wet season with the increase of rain throughout the month and the country, packing rain gear and insect repellent along with your summer clothing. It is also necessary to take a sunhat, sunglasses or a parasol to protect yourself from the ultraviolet ray. A couple of warm layers for early morning or late night in mountainous areas or the Central Highlands should be in your package.
At the beginning of the month (during April 30-May 2 holiday), city-folk head out of town for a mini vacation which creates busy time, especially for beach break. Later on, you can still enjoy the best beaches in glorious sunshine but without the crowds as earlier month. Another benefit May bring, it is that prices of tours and accommodations drop or become easier to negotiate in May.
3. May Events
3.1 International Labor Day (nationwide).
Originated from the struggle movement of American workers, 1/5 became the anniversary and action day of the international worker movement and of the workers worldwide. Today, the International Labor Day 1/5 has become the festival of the working people of Vietnam which shows the solidarity and friendship with the working class and working people around the world.
3.2 Dien Bien Phu Victory Day (7 May).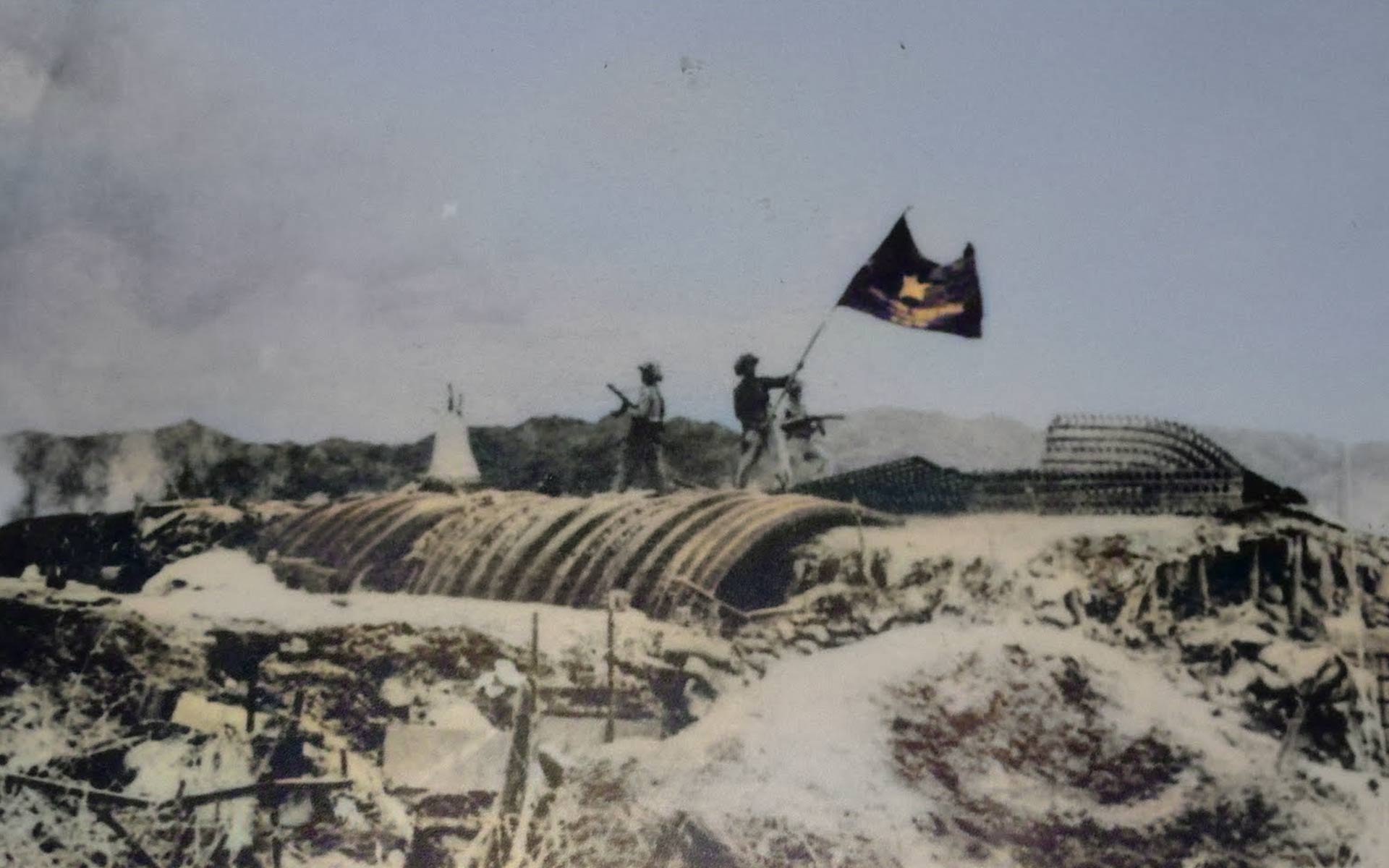 Dien Bien Phu Victory Day is observed in Vietnam on May 7. It marks the victory of Vietnam over French forces in 1954, which influenced the negotiations over the future of Indochina during the Geneva Conference.
 3.3 Liberation Day of Hai Phong (13 May) & Hoa Phuong Do Festival (Red Flamboyant Festival).
Hai Phong is home to Cat Ba National Park, Cat Ba Island and Lan Ha Bay where is as beautiful as Halong Bay but less touristic.
13 May 1955 was Liberation Day of Hai Phong when the images of French soldiers finally withdrawing from the North of Vietnam at Ben Nghien (Do Son District, Hai Phong) and this city were completely liberated.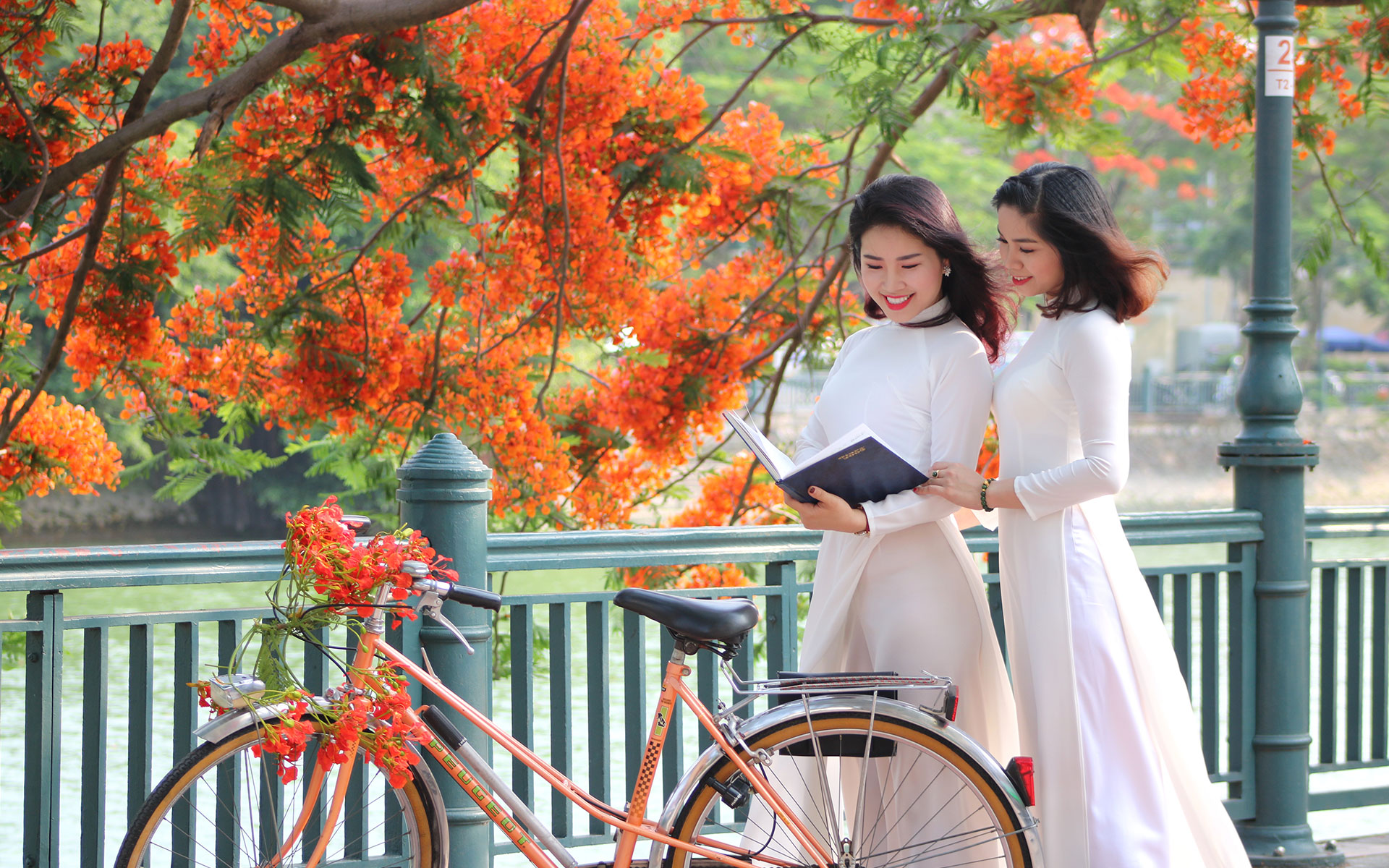 Also in May, the red flamboyant – Hai Phong's symbol, blooms in the whole city, so the Hoa Phuong Do Festival will be taken place in this third largest city of Vietnam to celebrate the anniversary of liberation day. The festival will also include a carnival parade and art performances by both domestic and foreign troupes. In addition, a low-range display of fireworks is organized during the gala night at the opening ceremony.
3.4 President Ho Chi Minh's birthday celebration (19 May).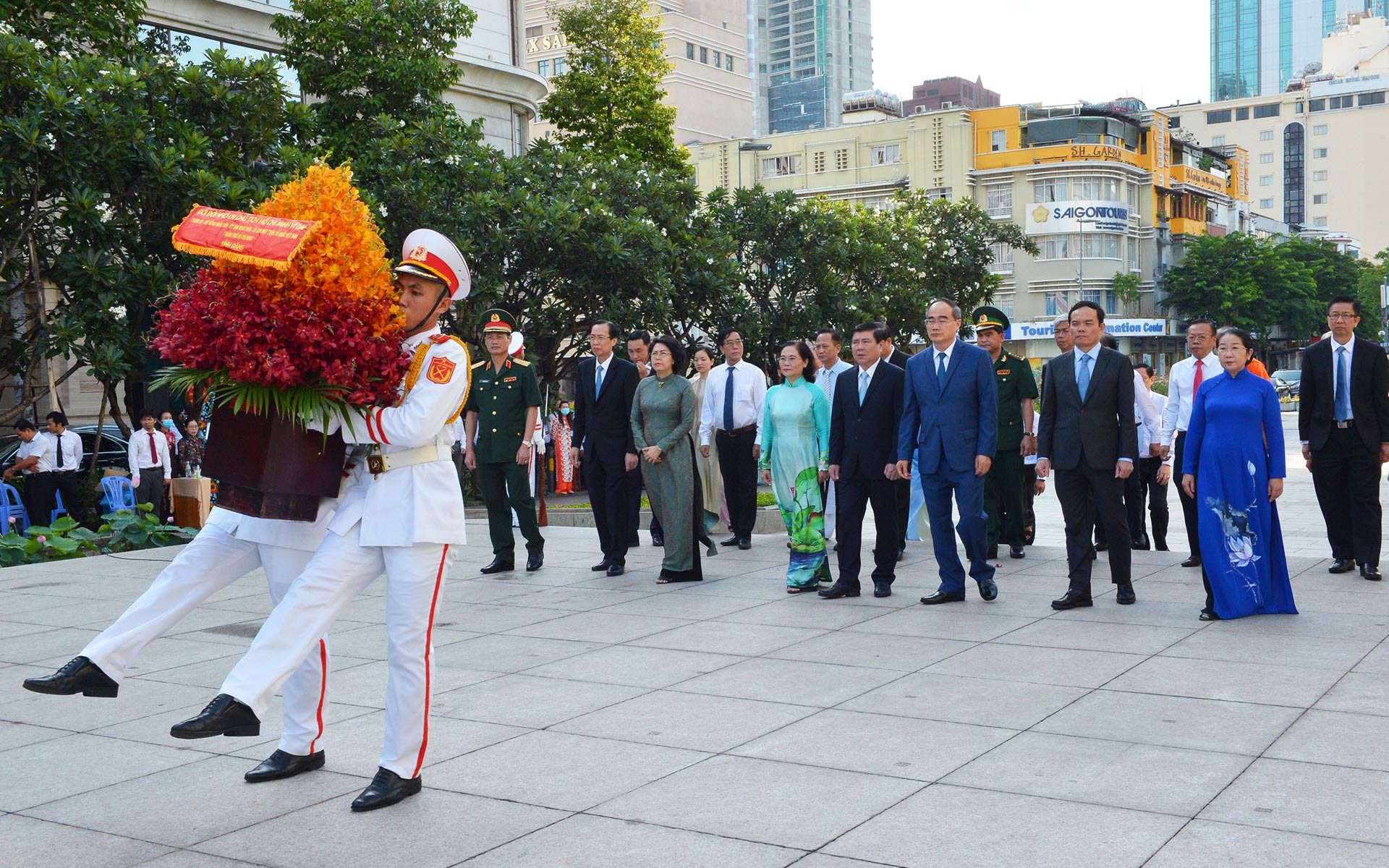 Every year on May 19, all Vietnamese people will celebrate the birthday of the great father and leader of Vietnam – President Ho Chi Minh  (19/5/1890) with a wide range of activities and campaigns. Our hearts will be towards the late President in the most respectful and grateful manner. On this anniversary, another ceremony is also held in Nghe An – the hometown of late President Ho Chi Minh.
3.5 Vesak – Celebrating Buddha's Birthday.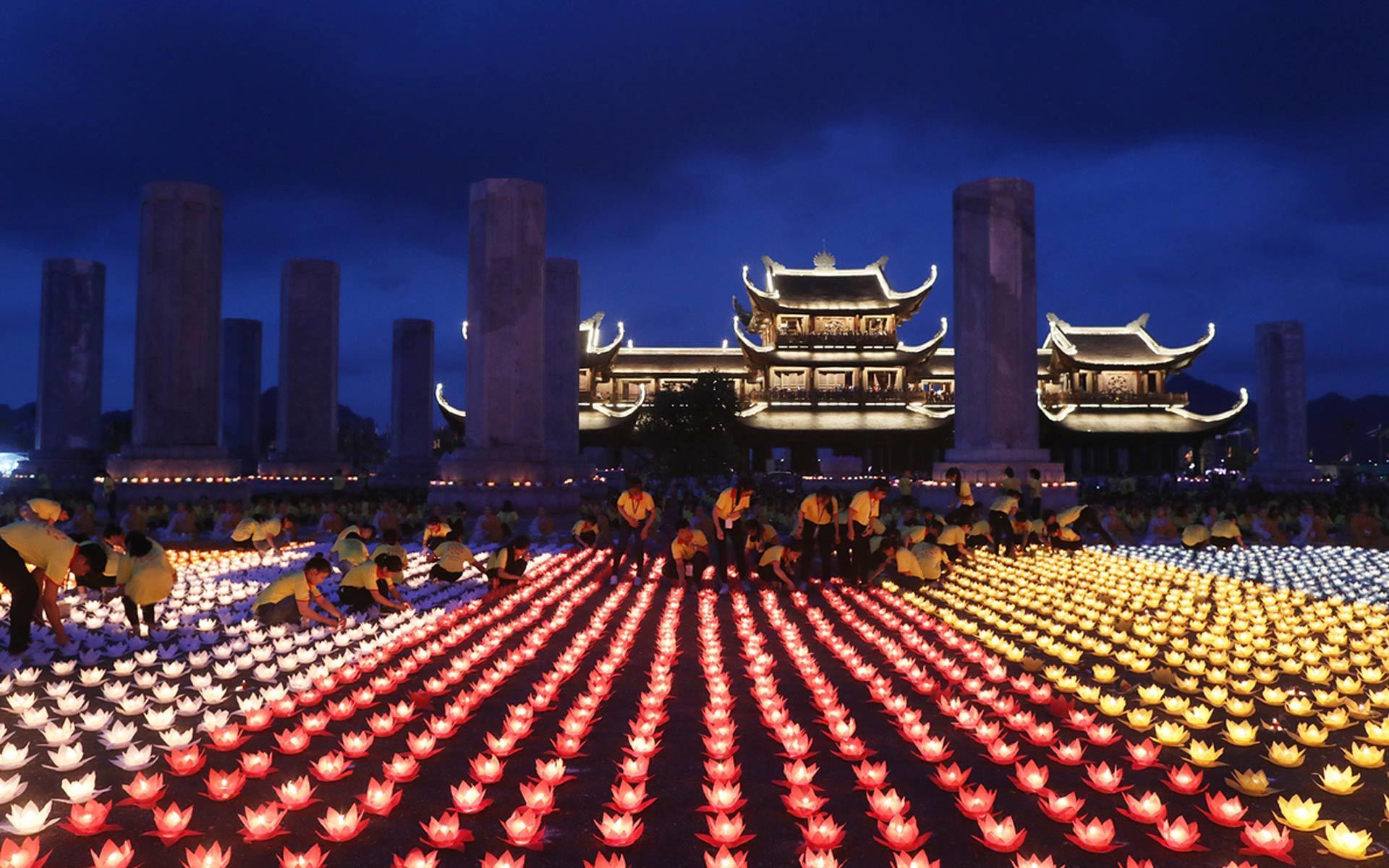 Vesak is the festival commemorating Buddha's birth, enlightenment and death. This holy day is annually celebrated in the 15th day of the 4th lunar calendar (April or May – varying by year) by buddhists around the world. In Vietnam, many festivals are held around this day to make special efforts for looking back ourselves and bringing happiness to everyone.
3.6 Doan Ngo Festival.
Also known as Tet Sau Bo (sau bo = worms, pests), Doan Ngo Festival is annually celebrated on the 5th day of the 5th lunar month (May or June – varying by year). This is one the most essential holidays along with traditional Tet holiday and Mid-Autumn Festival in Vietnam. On this day, families prepare special kinds of food and unique ceremonies while farmers remove insects and pests from crops and greens. In spite of common tradition, the diversity in celebration approach is well-reflected within each region of Vietnam, such as Festival of Delicious Fruit celebrated in Cho Lach (Lach Market), Ben Tre Province or Festival of Southern Fruit celebrated in Suoi Tien Amusement Park, Ho Chi Minh City.
Please check information about Vietnam weather in other months of year at here: