Vietnam's Longest Bamboo Bridge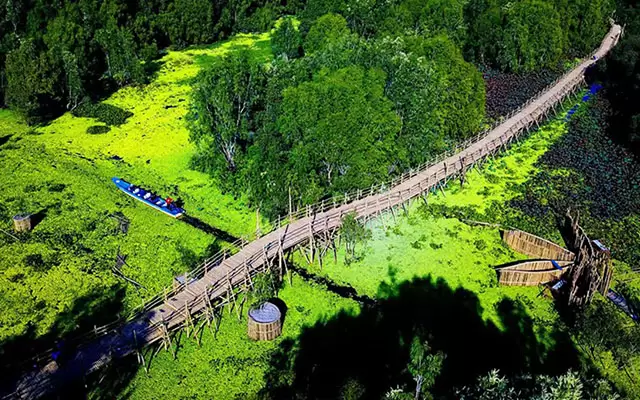 The Vietnam's longest bamboo bridge has been set a record on 15 January 2020 in the most beautiful and famous Tra Su cajuput forest, An Giang Province. It contributes to the promotion and development of An Giang tourism.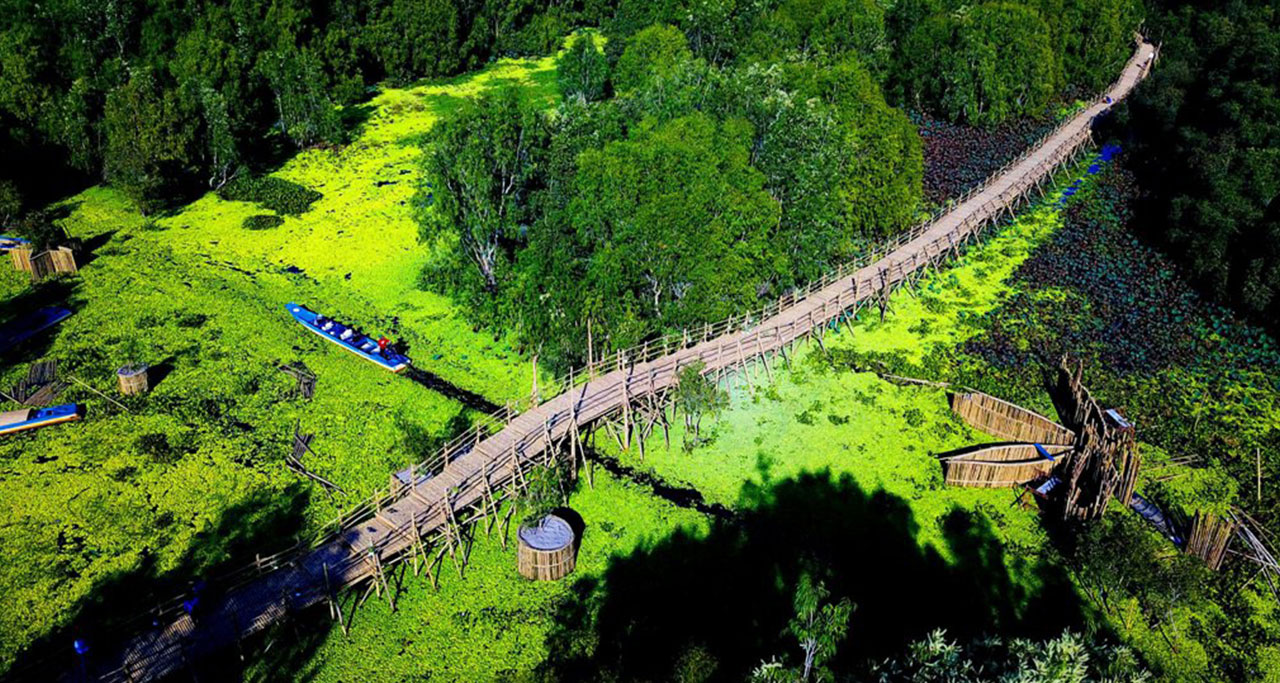 Called as "Bamboo Bridge of ten thousand steps" with the total length of over 10km, the bridge has become a signature of Tra Su cajuput forest ecosystem. The project was divided into 2 phases, with an expense of over 10 billion VND. The first phase has a length of nearly 4km, assembled by 500,000 bamboo trees, with a construction budget of over 5 billion VND. It was completed in just more than one month. The 4km long bridge has been put into use since 1 January 2020. After that, the investors have implemented the second phase to extend the bridge by another 6km, raising the total length to 10km. As a result, this bamboo bridge already broke the global record of Cambodia's Kampong Cham Bridge which stretching around 1km of bamboo structure. Now, Tra Su Bamboo Bridge is the longest bamboo bridge of the world.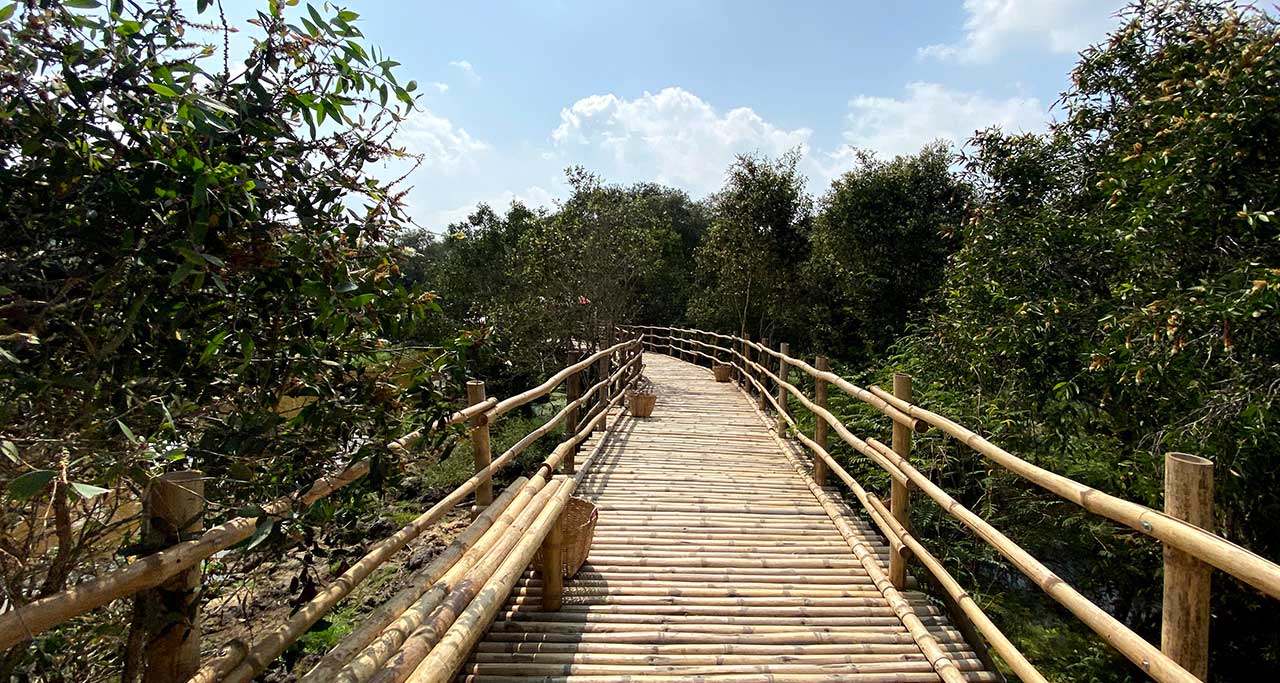 Since its inauguration, this bamboo bridge has completely changed the appearance of Tra Su cajuput forest, attracting a lot of attention from tourists, especially foreign travelers, thanks to the unique and charm of the work. The bridge is designed to fit the terrain of this region. It bears the simple and natural spirits and reflects the love for culture and labor of local residents. From above, the bridge looks like a mystical bamboo dragon in the middle of green paradise. Crossing a bamboo bridge in the forest, you will see white cajuput flowers with a delicate scent. Cajuput flowers are a symbol for farmers in the south who are strong and unyielding to overcome challenges of life.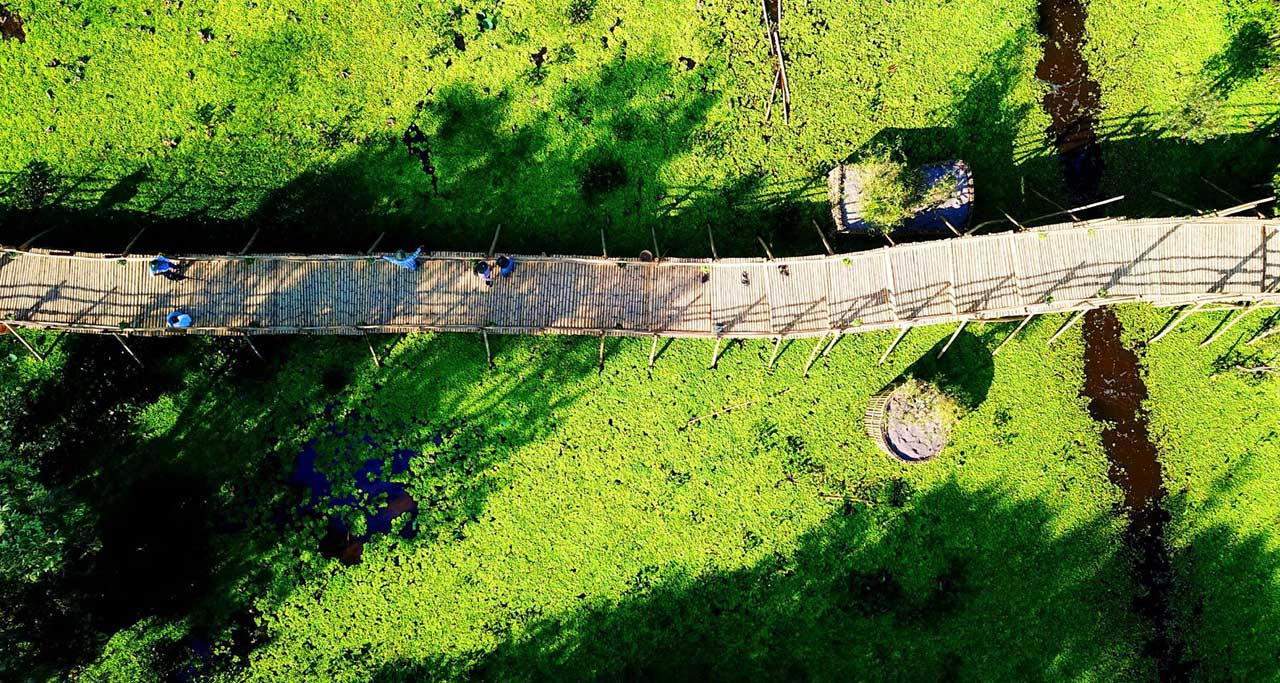 Get away from the city life for some footsteps, admire the lush cajuput forest with the fresh air and you will enjoy how wonderful nature is. Enjoy every step on the bridge and capture every striking scene you see. You don't want to miss a real treasure trove of photographic opportunities that Tra Su cajuput forest has to offer.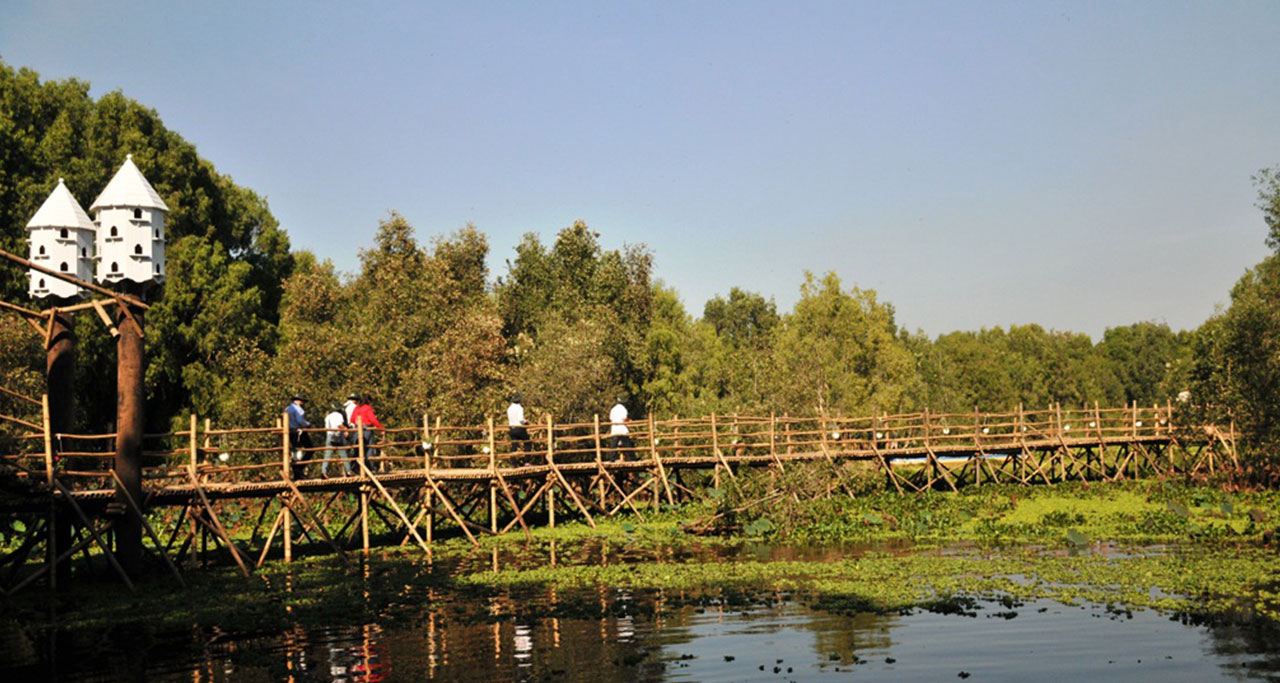 Tra Su is about 30km from Chau Doc Town. The forest covers an area of 850ha and is an important natural habitat for many colorful birds and other rare animals. There are more than 140 different kinds of plants in the sanctuary and many of cajuputs, which are very common in the Mekong Delta, can be found here. This is an ideal place for nature lovers.
To visit Tra Su cajuput forest and experience a walk on the longest bamboo bridge in Vietnam, contact Vietnam Travel's consultants to plan a trip.