The 9 Must-Visit Attractions in Ho Chi Minh City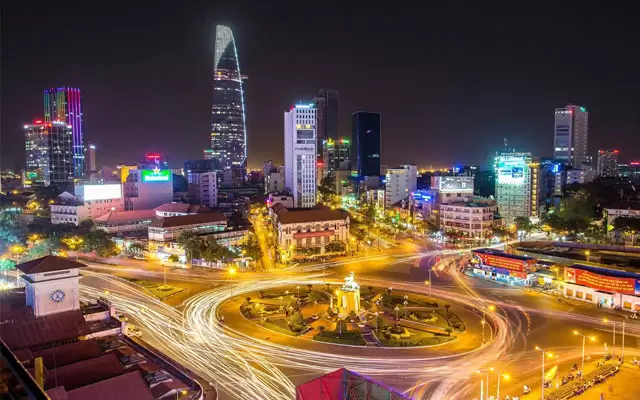 Ho Chi Minh City, formerly known as Saigon, is the largest metropolis of Vietnam. It is energetic, hectic, bustling but historical and exciting. The city, with its essential French colonial characteristics, has plenty to draw your attention. Let's explore the top Ho Chi Minh City's attractions with Vietnam Travel as below:
Saigon Notre Dame Cathedral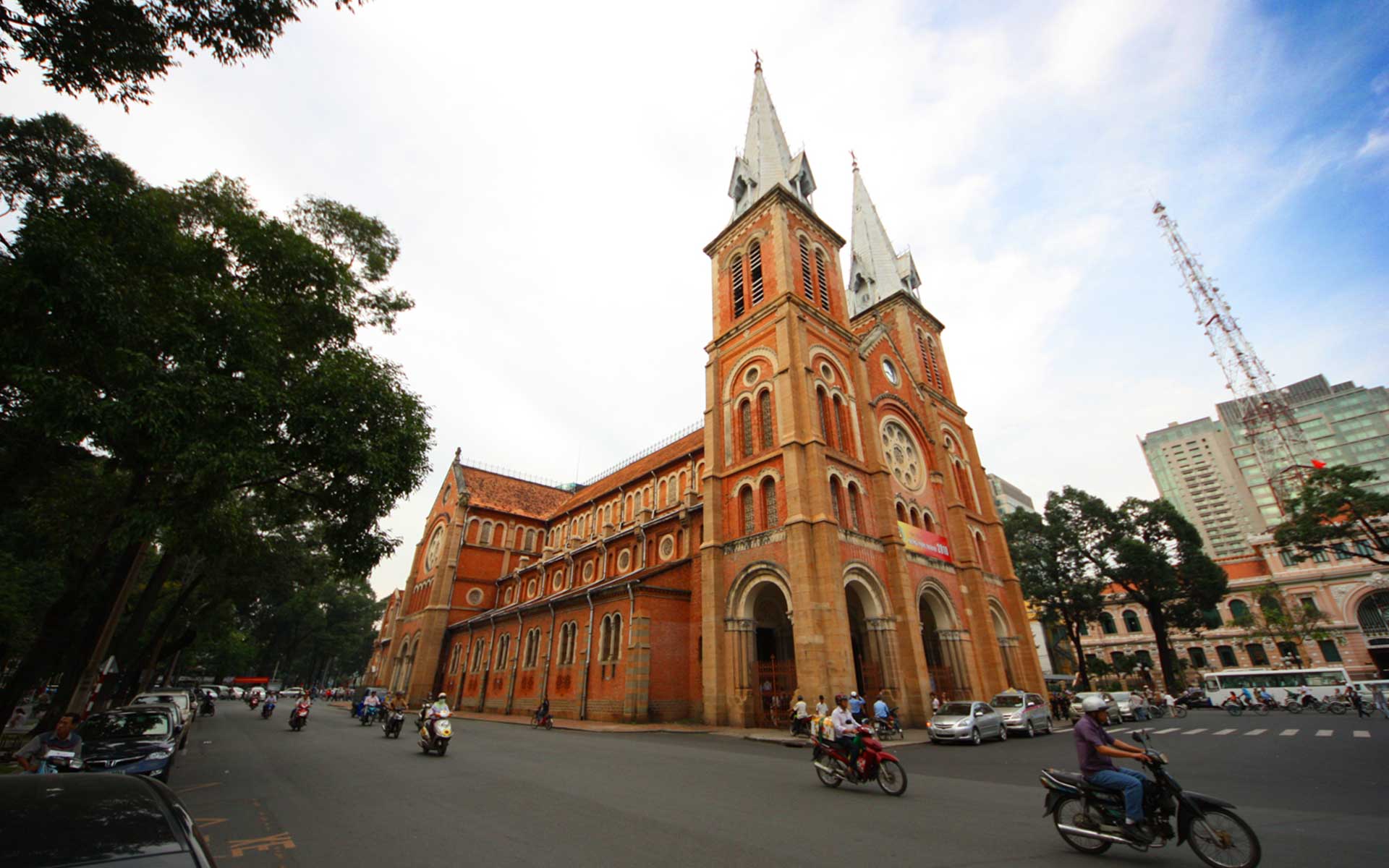 Saigon Notre Dame Cathedral (or "Nha Tho Duc Ba Sai Gon" in Vietnamese) is one of the most distinctive landmarks in the heart of Ho Chi Minh City. The cathedral was built in the late 19th century, with materials imported directly from France. You can easily recognize and see the cathedral from afar due to its unique architecture and the vibrant color of the bright red bricks outside the walls. The façade looks stunning with 60m high two bell towers, a big clock and a Virgin Mary statue looking over a small square. It is reason why many couples come here to take sweet pre-wedding photos or record videos.
From June 2017, the cathedral has been closed for a large-scale renovation and still not completed yet at this moment. The masses are still held weekly but guests are not allowed to visit for safety reasons. You can still admire the scenery or take pictures from afar. If you would like to attend the mass, the Sunday mass at 9:30 am is the best. Remember to wear conservatively and avoid disturbing other worshippers.
Address: No.1 Paris Commune Street in District 1, Ho Chi Minh City
Opening hours: In the process of restoration
Ticket price: Free.
Saigon Central Post Office
Saigon Central Post Office is the largest post office in Vietnam. It was designed by a famous French architect, Gustave Eiffel, and built between 1886 and 1891. Being a mixture of Gothic, Renaissance and French influences, this post office fascinates tourists by its typical colonial French features, from exterior to interior design.
It features with arched windows creatively designed with engaged piers, green window shutters and the main entrance with intricate ironwork from outside; and shinning glass canopy, huge ceilings, old-style telephone booths and a giant portrait of President Ho Chi Minh inside. Today, the Post Office offers all kinds of traditional postal services. You can send letters, souvenirs, electronic flowers and electronic presents, exchange currencies and buy stamps and books. Or simply come here to have a look and think back the past days.
Address: No.2 Paris Commune Street in District 1, Ho Chi Minh City
Opening hours: Daily from 7:00 AM – 7:00 PM.
Ticket price: Free.
Independence Palace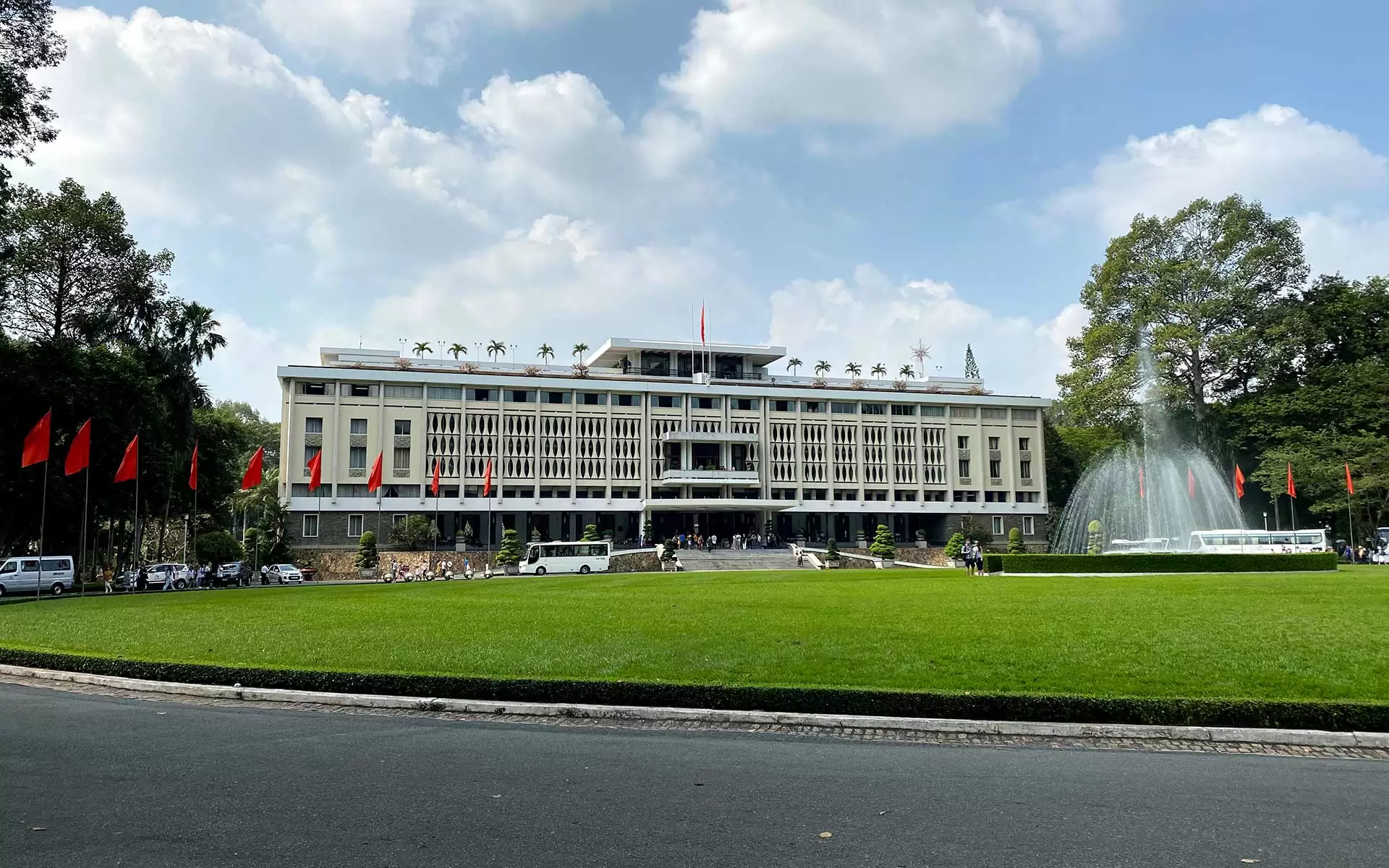 Independence Palace, also called Reunification Palace, not only contains historical values but also a showplace of the South Vietnamese modernist architecture and interior decoration, typical in the 1960s. There are many interesting sights in this 5-storeys building, including a recreation room, a bunker basement – full of vintage 1960's phones, radios, tactical maps hang on the walls and office equipment, and a room filled with historic photos and a propaganda film showing how the South Vietnamese supporters and American imperialists yielded to Ho Chi Minh's indomitable revolutionary forces.
This palace was once the residential and administrative quarters of the President of South Vietnam. Now, this palace has been one of the highlights of every Saigon city tour. So don't miss a chance to come over.
Address: No.135 Nam Ky Khoi Nghia Street, District 1, Ho Chi Minh City
Opening hours: Daily from 7:30 AM – 11:00 AM and 1:00 PM – 4:00 PM.
Ticket price: 40,000 VND/ per adult and 10,000 VND/ per child.
Ben Thanh Market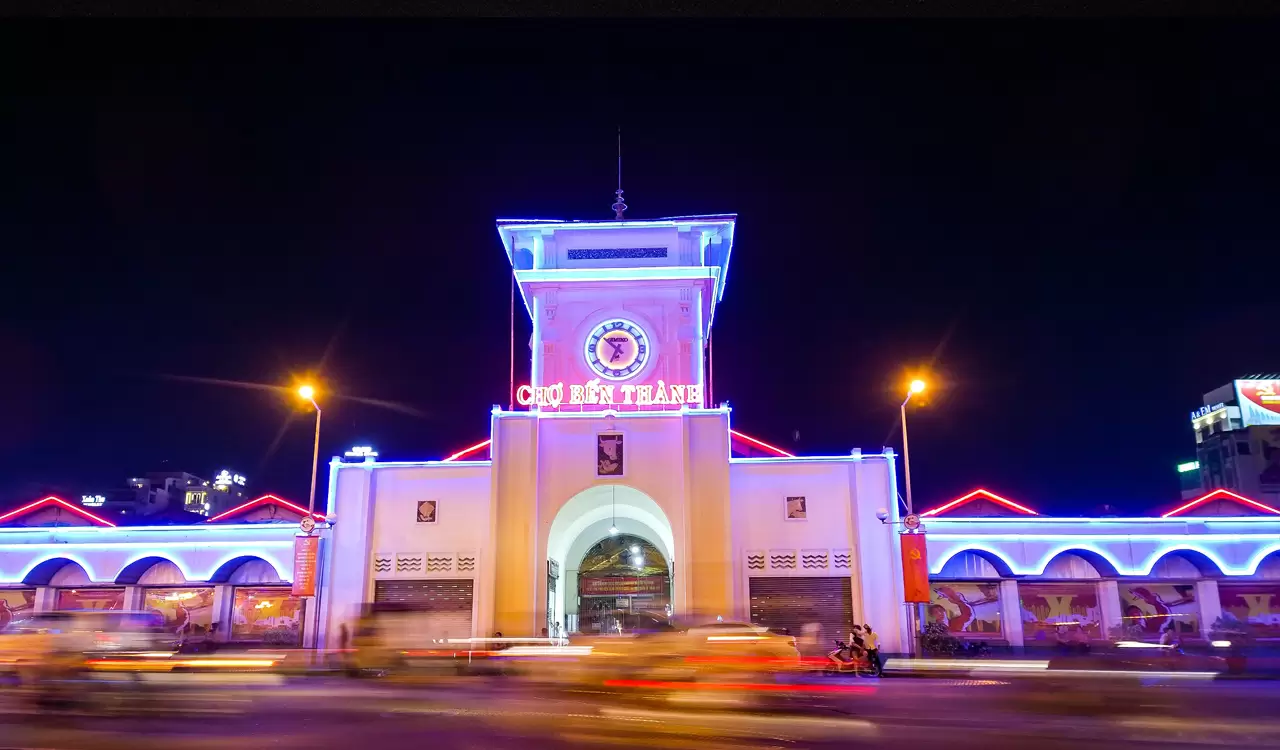 Ben Thanh market is known as the most hectic shopping place in Ho Chi Minh City during day and night. In the morning, the market stands out with lots of traditional shops and stalls inside. You can find almost everything you need here from clothes, footwear, accessories, jewelry, hardware, pet shops, handcrafts to tropical fruits, flowers, nuts, vegetables, dry goods, etc. Definitely targeted for tourists and travelers, price of goods in Ben Thanh market is quite over, so you need use your bargaining skill to get better deal.
When the sun sets, the shops and stalls inside the market are closed, but several restaurants and street vendors are open outside of the market. This turns Ben Thanh market into a night market which is also busy and interesting. It is a good chance to experience a colorful nightlife with a wide range of goods and souvenirs to choose from. Don't forget to taste some famous local dishes like "banh xeo", "banh cuon", "banh beo", "cha gio", "hu tiu"…
Address: Le Loi Street, Ben Thanh Ward, District 1, Ho Chi Minh City
Opening hours: Daily from early in the morning until midnight
Ticket price: Free.
FITO Museum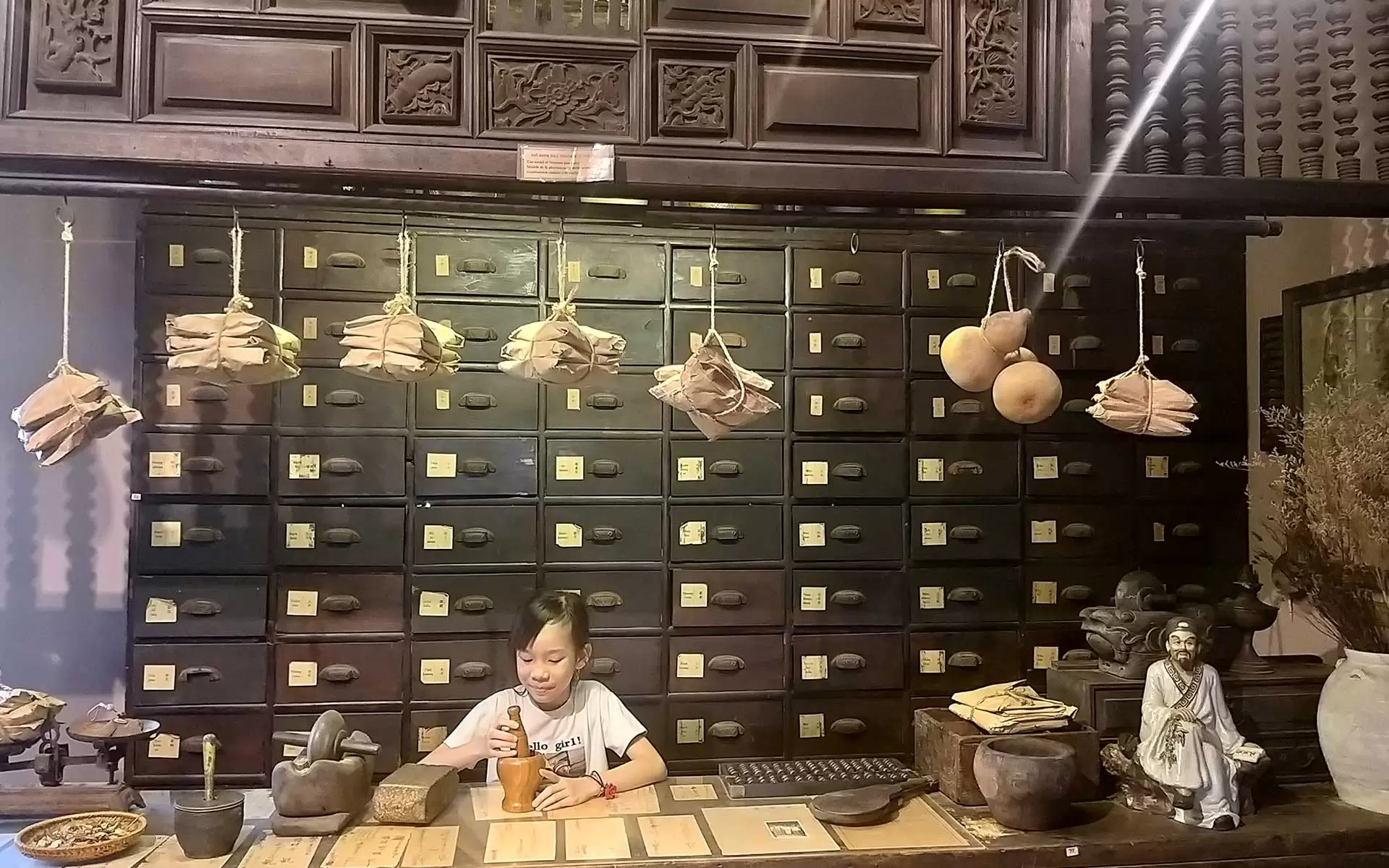 FITO Museum or the First Museum of Traditional Vietnamese Medicine is an attractive place to explore, especially for visitors who want to learn more about Vietnam's traditional medicine. The museum displays more than 3,000 objects relating to Vietnamese traditional medicine, from the Stone Age to the present day, including books, documents, herbs, instruments used in medicine production such as knives, grinders, pots, and jars, and characteristic household objects, namely, scales, cabinets, teapots, and ceramics.
Visitors can move around the museum and experience a personal demonstration of the use of a grinding pot, watch a documentary about the history of Vietnamese traditional medicine or taste a cup of "Linh Chi" tea before leaving the museum. After that, you can even have a consultation with experienced oriental doctors. This place is often included in any Saigon city tour along with Saigon Notre Dame Cathedral, Reunification Palace, Central Post Office and Ben Thanh Market.
Address: No. 41 Hoang Du Khuong, Ward 12, District 10, Ho Chi Minh City
Opening hours: Daily from 8:30 AM – 5:00 PM.
Ticket price: 120,000 VND/ per adult and 60,000 VND/ per child.
Saigon's Chinatown (Cho Lon)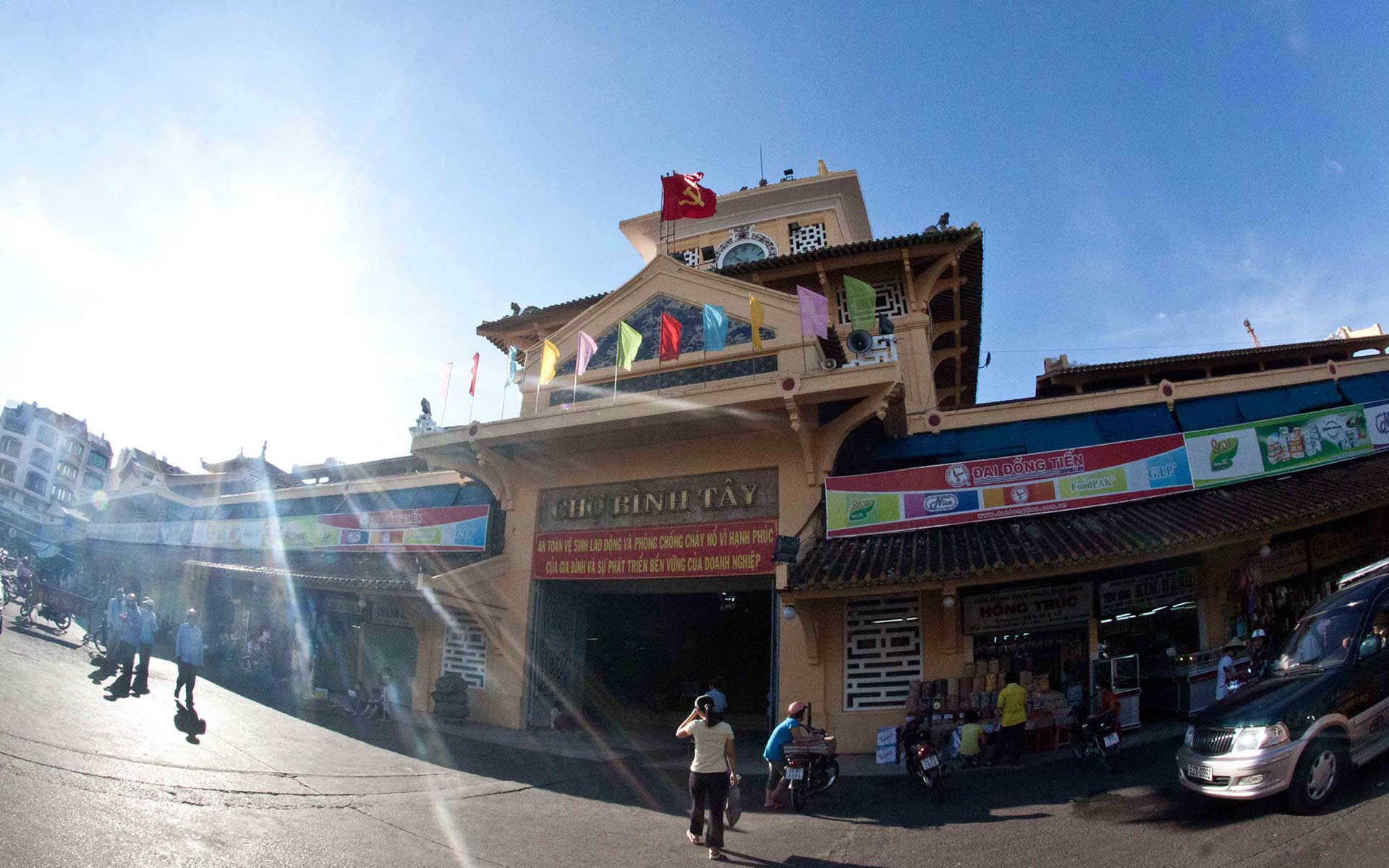 Saigon's Chinatown, also known as Cho Lon, is a place of great historical and cultural importance. This area was first established in the late 1700's when a large number of Hoa, an ethnic Chinese minority residing in Vietnam. The most famous temple in Cho Lon is Thien Hau, dedicated to the Lady of the Sea. It is also worthy to stop by the hectic Binh Tay Market, where you can buy everything from fresh produce to Chinese trinkets. The market is also home to some beautiful examples of classical Chinese architecture.
Address: District 5, Ho Chi Minh City
Opening hours: Daily
Ticket price: Free.
Fine Art's Museum Ho Chi Minh City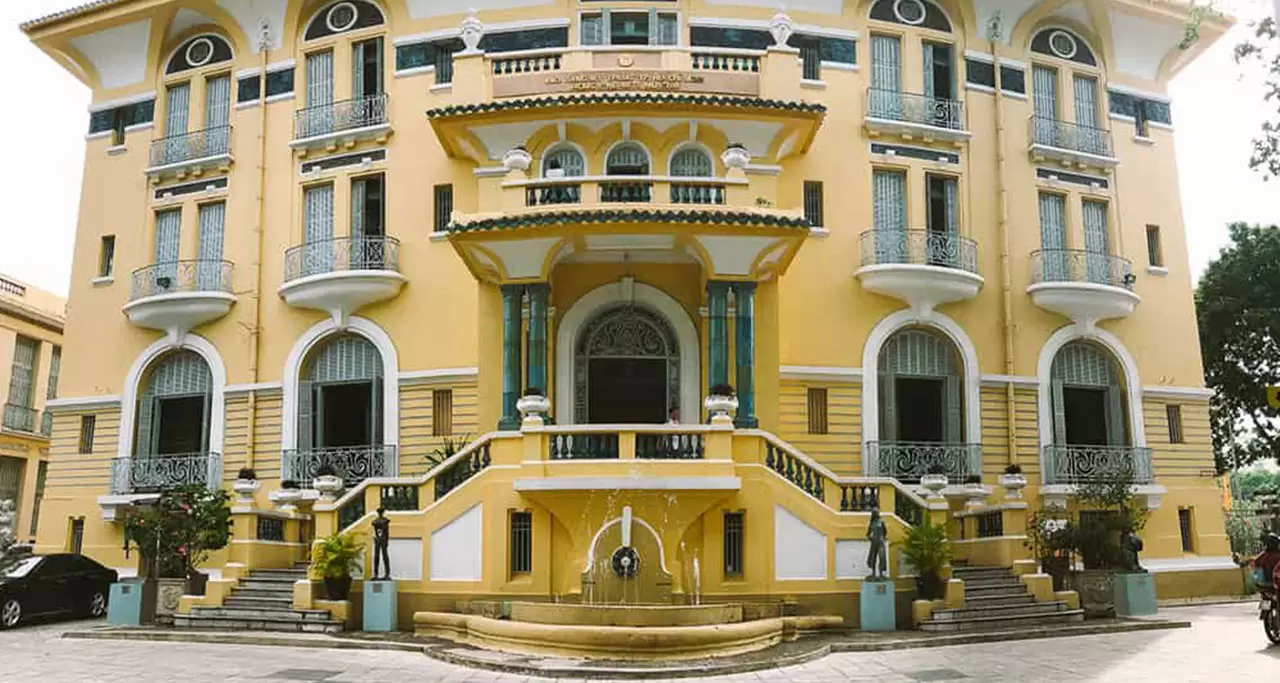 Built in 1937, the Museum of Fine Art was originally the mansion of the Hua family, a very wealthy Chinese migrant family. This beautiful house is a delicate combination of French and Chinese styles, bringing about a typical colonial feeling from its marble floors throughout and the spacious and airy rooms. The Fine Art's Museum is an unmissable place for those who are keen on Vietnam arts and culture. It has functions of collecting, keeping, preserving and displaying the typical fine artworks of Vietnamese people, especially Ho Chi Minh City and the South.
Address: No. 97A Pho Duc Chinh Street, Thai Binh Ward, District 1, Ho Chi Minh City
Opening hours: Daily from 8:00 AM – 5:00 PM.
Ticket price: 30,000 VND/ per adult and 15,000 VND/ per child.
War Remnants Museum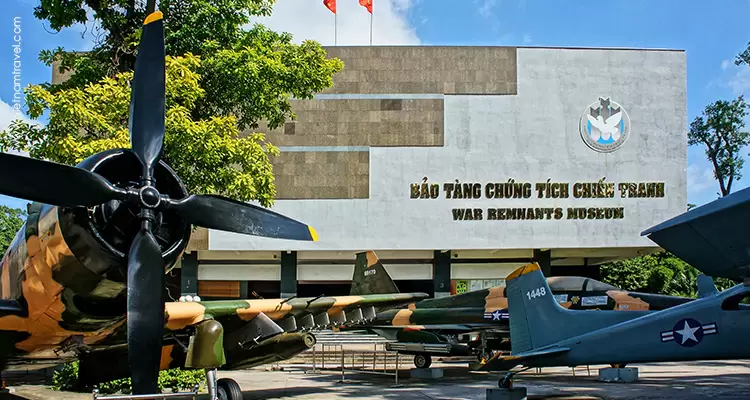 War Remnants Museum is a harrowing showcase offering Westerners a different perspective about Vietnam War. It was opened to public on 4 September 1975 and first called Exhibition House for the Crimes of America and Its Puppet Government. Then it had name changed into the Exhibition House for the Crimes of the Wars of Aggression in 1990 and then into current name from 1995.
There are more than 20,000 documents, artefacts, films, and photos on display in the museum. They depict the gruesome events during Vietnam War as well as the first Indochina War with French colonists. Some photos are not suitable for children to see, so pay attention. A lot of tanks, planes, helicopters, guillotine, "tiger cage" – the most terrible torture place at that time, and weapons are exhibited in the yard outside.
Address: No. 28 Vo Van Tan Street, District 3, Ho Chi Minh City
Opening hours: Daily from 7:30 AM – 4:30 PM.
Ticket price: 40,000 VND/ per adult and 20,000 VND/ per child.
Cu Chi Tunnels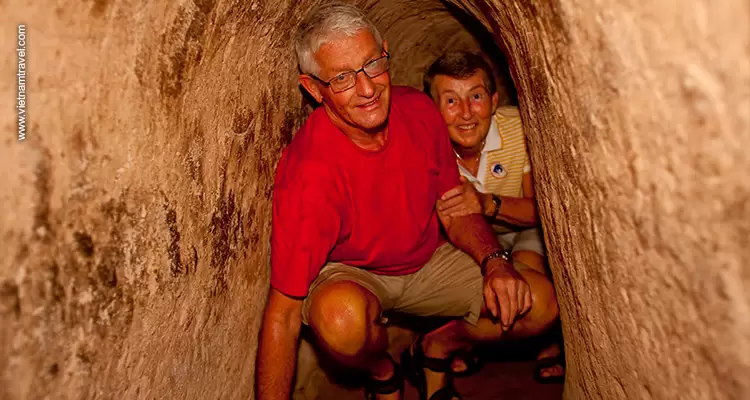 Located 70km northwest of Ho Chi Minh City, Cu Chi Tunnels is a must-see place for a half day trip. This historical and unique site is one of the greatest works constructed by Vietnamese people as a place to live and hide from being attacked during the Vietnam War. It has about 250km extensive network of connecting underground tunnels with the innumerable trap doors, living areas, kitchens, armory, storage facilities, field hospitals, command centers, etc.
A visit in Cu Chi Tunnels includes a chance to crawl through part of the tunnel network, an experience that enhances your appreciation for the stamina and adaptability of the soldiers who lived here. Besides, you can take part in other interesting activities here such as sport defense shooting, paint shooting, kayaking, and swan pedaling. You might get dirty, so avoid wearing white clothes, choose cool ones and comfortable shoes.
Address: Cu Chi District, Ho Chi Minh City
Opening hours: Daily from 7:00 AM – 5:00 PM.
Ticket price: 110,000 VND/ per adult and 110,000 VND/ per child.