The Top 9 Must-Visit Night Markets in Ho Chi Minh City
Known as the sleepless city, it is not difficult to see the bustling attraction of Ho Chi Minh City (locally called as Saigon) at night. There are lots of activities that play its important roles for the colorful and exciting face of the city when the night falls, and night markets are among of the best examples of this frenetic atmosphere. The interesting sides are not only from extremely diverse items or famous dishes from all regions, visitors can also experience and discover the unique and strange cultural features that only Saigon has while coming to these night markets.
If you're planning for the night out to one of these fascinating markets by night, the below list will help. Let's see The Top 9 Must-Visit Night Markets in Ho Chi Minh City.
Ben Thanh – Phan Boi Chau Night Market.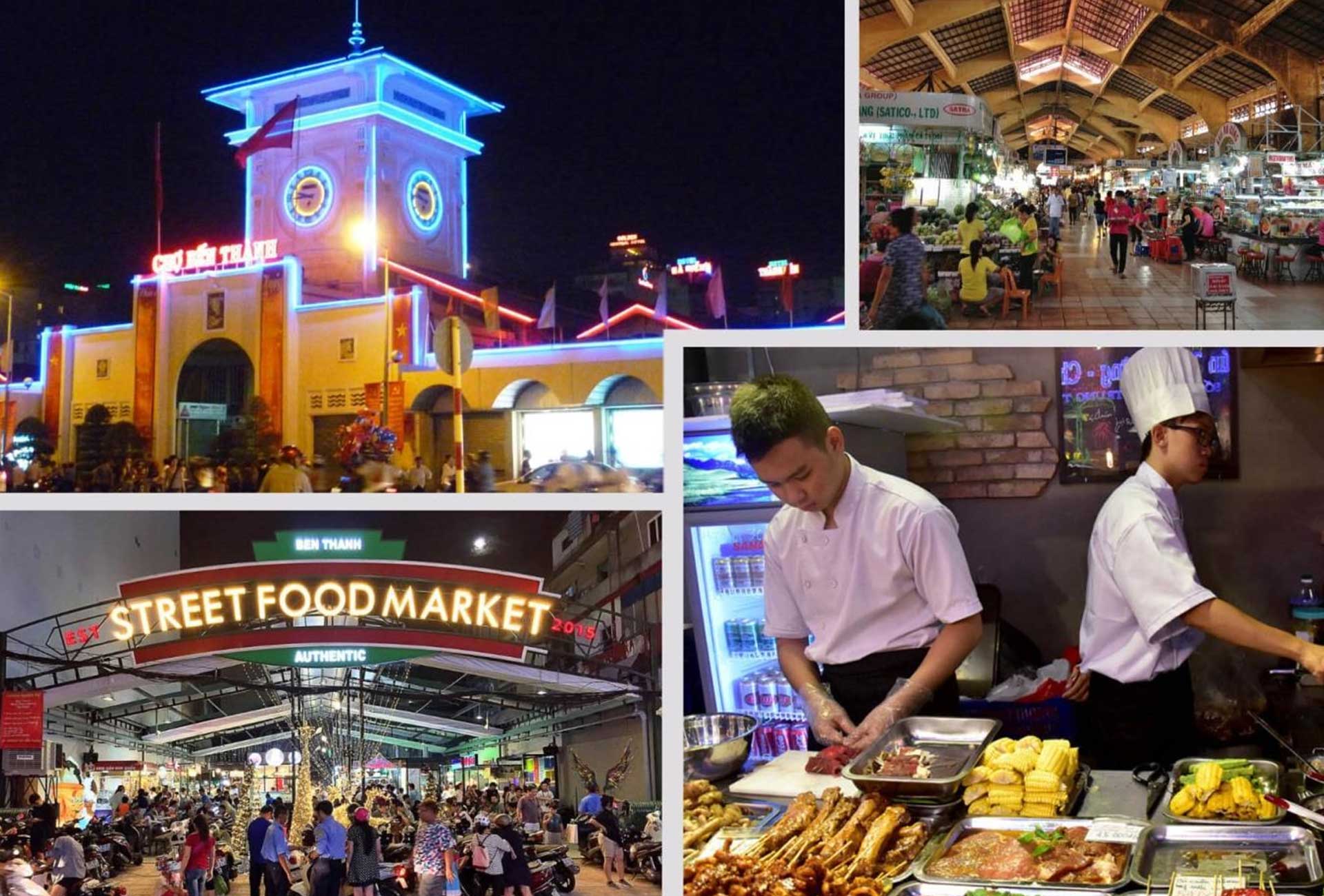 As a symbol of Ho Chi Minh City, Ben Thanh Market are described as the miniature Saigon, where attracts both local and foreign visitors to get fully experience the local life and food culture. At daytime, Ben Thanh Market is bustling with lots of buyers and visitors. When night falls after its closure (6.00pm), the area surrounding the market comes to life and the Phan Boi Chau Night Market emerges.
If you miss daytime to visit this famous site, don't hesitate to join its surrounding by night which is also interesting and attractive. Not only offering a wide range of items and accessories for purchase, such as clothing, handbags, handmade souvenirs, the night market also owns mouth-watering food courts with famous specialties from different regions of the country, such as Pho Hanoi, Hue beef noodles, Quang noodles or Nam Vang noodles, ect. In case shopping is not your thing for today, just simply immerse yourselves in the bustling atmosphere, crowded in the busy streets of this modern metropolis.
Location: East Gate (Phan Boi Chau Street) and West Gate (Phan Chu Trinh Street) of Ben Thanh Market – Le Loi Street, District 1, Ho Chi Minh City.
Opening hours: 6.00pm – 12.00am.
Ba Chieu Night Market.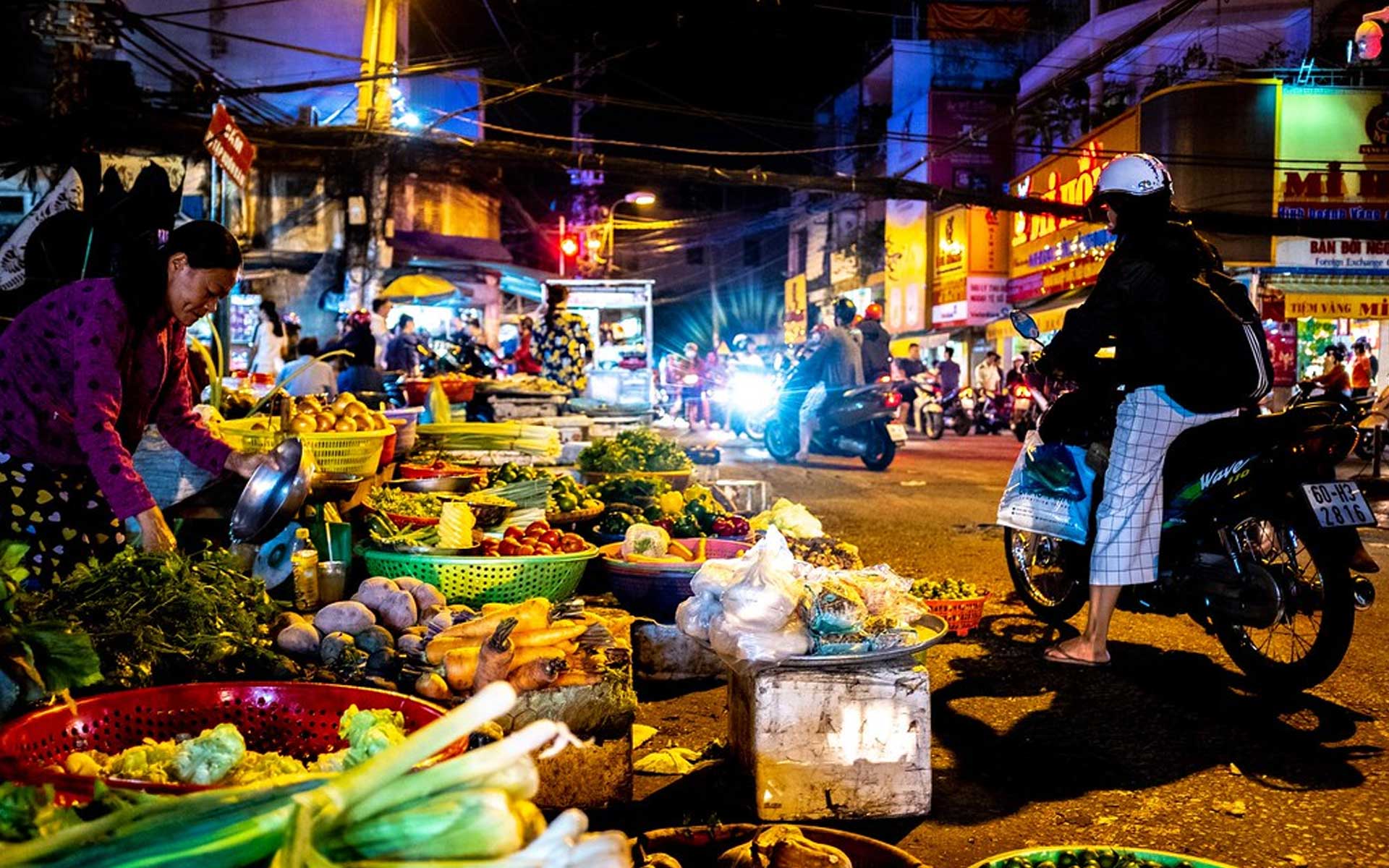 Ba Chieu is one of the oldest markets in Ho Chi Minh City, since 1942. The market offers lots of stalls lining to sell a variety of products at a very local price. Even under 100,000 VND (US$ 4.3), you can buy yourself some items such as T-shirts, shorts, flip flops… At here, you will have chance to test your bargaining skills. Not only known as clothing market, Ba Chieu night market also has a lot of delicious dishes for visitors to enjoy. The most prominent is the chicken sticky rice and char siu sticky rice next to the market.
Due to not in central location (in Binh Thanh District instead), not many tourists visit the area. So, you may avoid much of the crowds, however, there can be a bit of language issue here as the traders (majorly) are fluent in Vietnamese only.
Location: 10 Dien Hong, Ward 1, Binh Thanh District, Ho Chi Minh City.
Opening hours: The market is open 24/7, night market starts from 7.00pm
Minh Phung Night Market (Cay Go Market).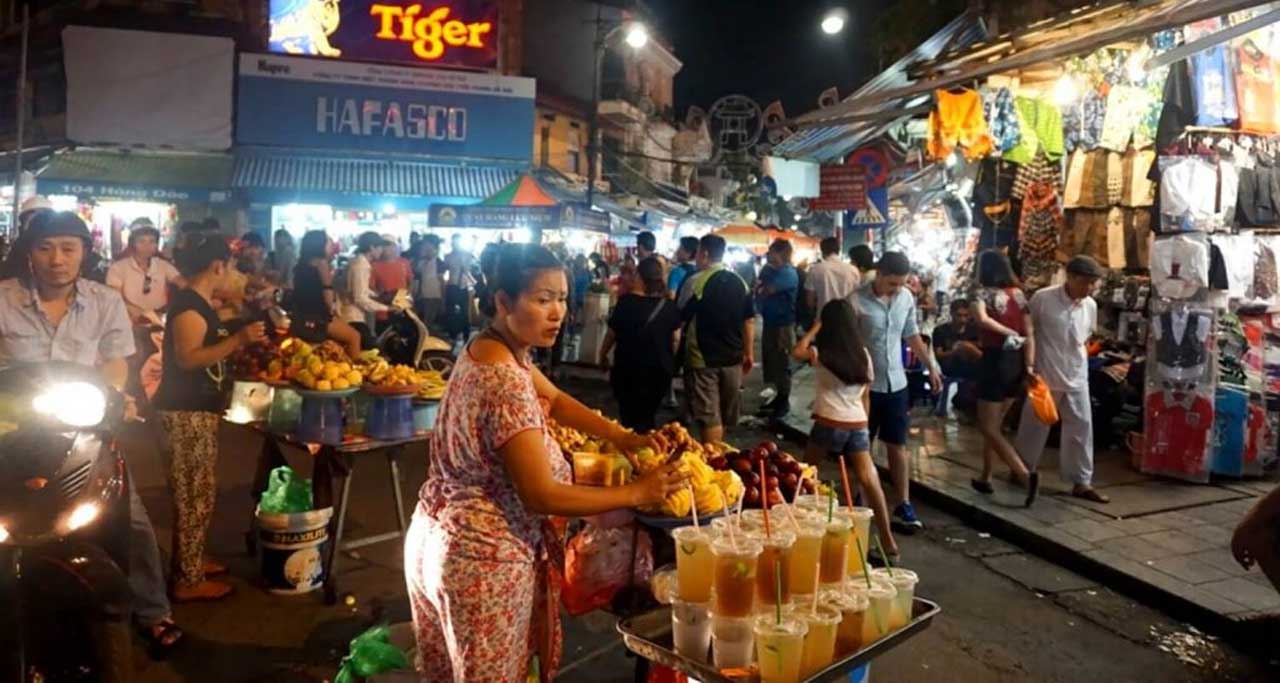 Also known as Cay Go Market, Minh Phung night market offers its goods not only on small stalls but along the street sides as well. This is paradise for young shoppers with lots of products such as clothing, backpacks, hair accessories, bracelets. As the items are eye catching and with price tag so you don't need to bargain much. During the shopping, you can cool off with a drink or enjoy other interesting cuisine here, in which, the most typical dish is fresh tasty green snail.
Location: 122 Minh Phung, Ward 6, District 6, Ho Chi Minh City.
Opening hours: 6.00pm – 6.00am of next day.
Binh Tay (Cho Lon) Night Market.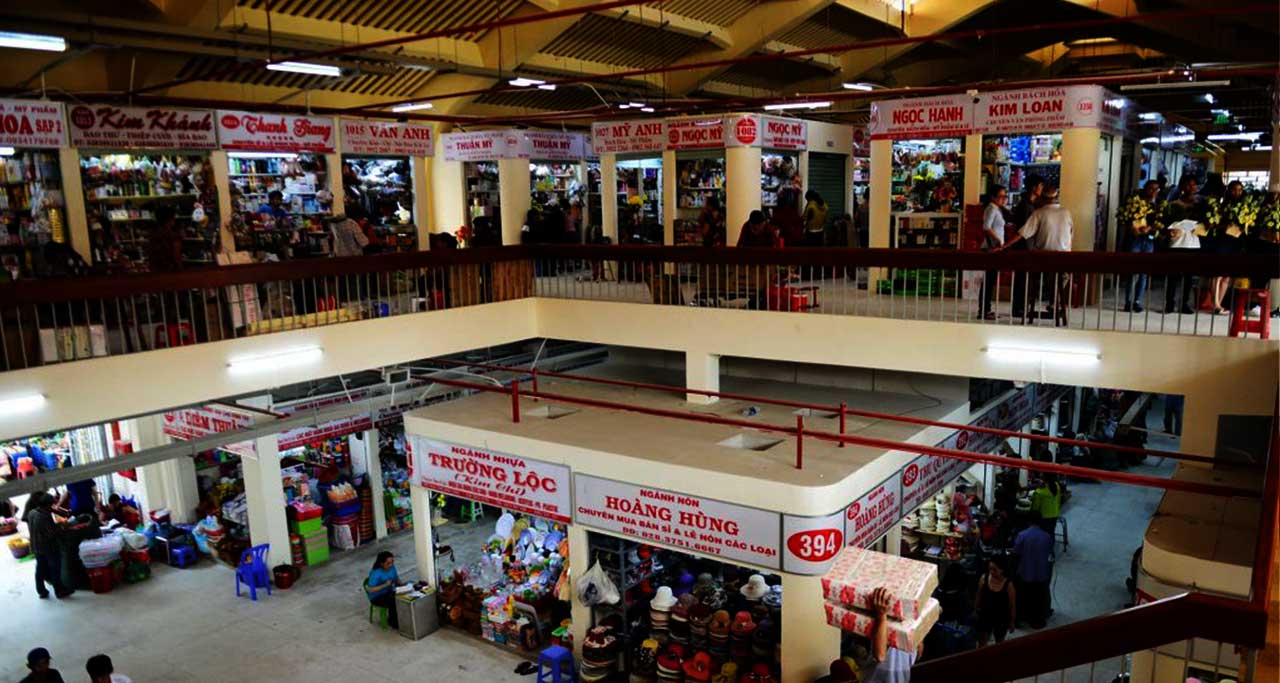 Together with Ben Thanh Market, Binh Tay Market (locally known as Cho Lon or Lon Market) is also the attraction to many tourists. This nearly-100-year-old market has been viewed as a culture feature associated with Saigon for many decades. Coming to Binh Tay Market, you will not only immerse yourself in countless types of goods at affordable prices, but enjoy its stunning design in the oriental style. Best known in selling good quality electronic and household items, this is the place if that is what you are looking for. The market also features a dining area at the back for you to rest and savor. Due to its proximity to Chinatown, Chinese is widely spoken around the market. This is chance for you to experiment with the mouthwatering local Chinese cuisine as well.
Location: 57A Thap Muoi Street, Ward 2, District 6, Ho Chi Minh City.
Opening hours: 2.00am – 10.00pm.
Hanh Thong Tay Night Market.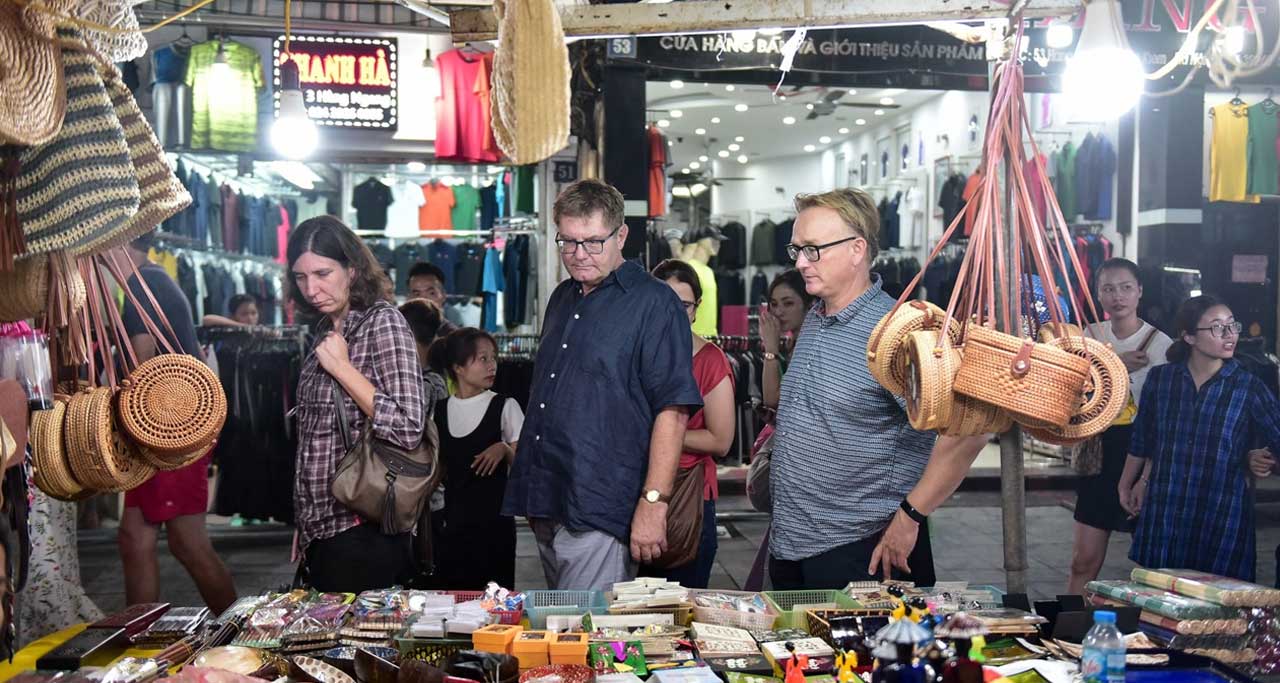 Hanh Thong Tay Night Market offers huge selection of items of clothing, handbags, footwear, comestics, phone gear, home goods… This is very popular among local students because of cheap and very diversified products. The market also has the best food stalls with mouthwatering delicacies at remarkable prices. There are some unique and strange cuisine such as Green Frog, Phan Thiet grilled rice paper, Bingsu, Thai Y Phuong dessert, HAT tofu, Lava…This is a great experience to the very genuine side of local life.
Location: 10/2 Quang Trung Street, Ward 11, Go Vap District, Ho Chi Minh City.
Opening hours: 6.00pm – 11.00pm.
Ho Thi Ky Flower Market.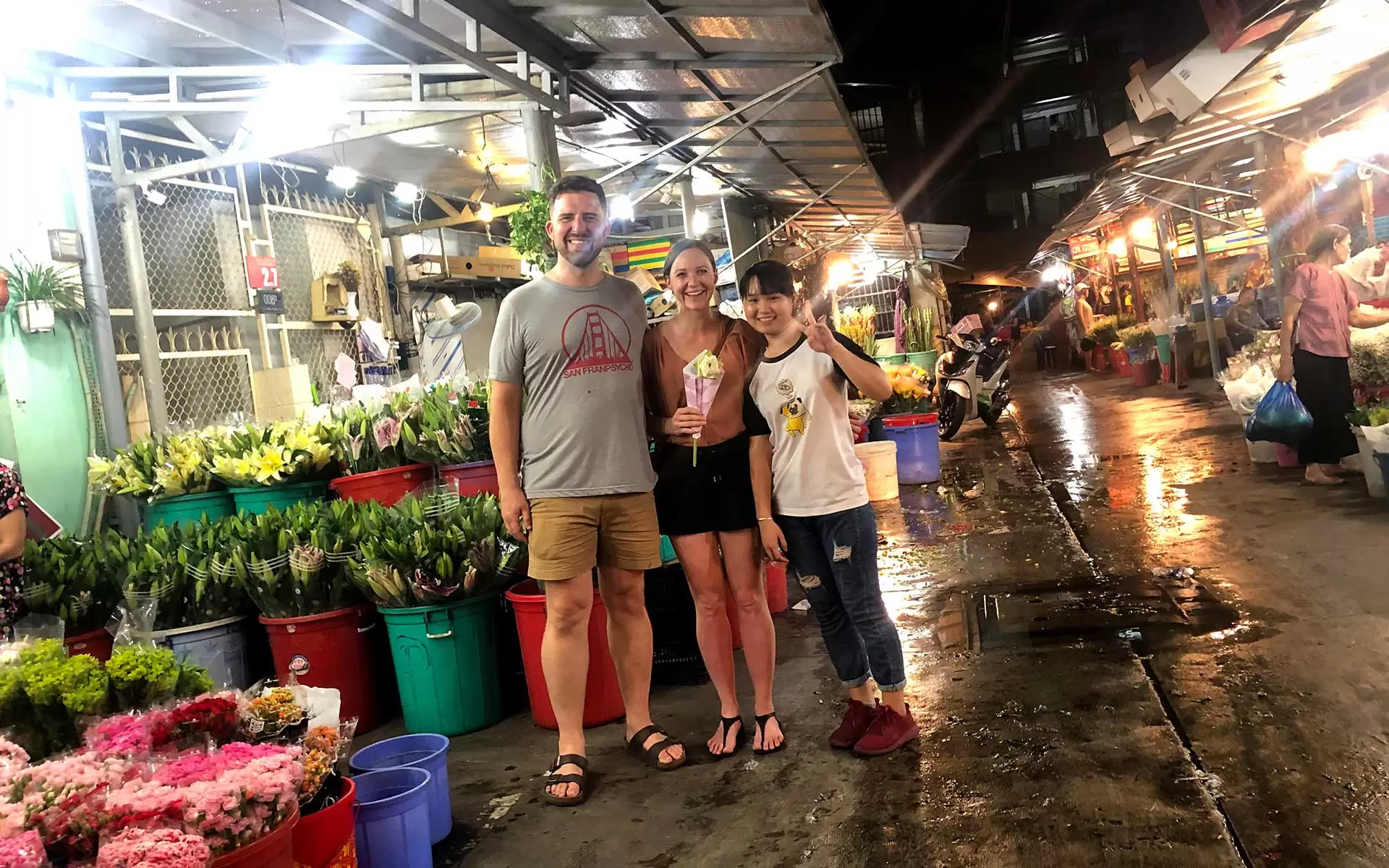 Ho Thi Ky is the largest among all flower markets in Saigon, even named as "Lang Biang in the heart of the city". There are plenty kinds of flowers with the diversity in color, style or origin, including lilies, lotuses, daisies, roses, hydrangeas and more with fragrant scents. The market is often busiest in the early morning, and especially more crowded and vibrant on Tet Holiday, the International Women's Day, Vietnamese Women's Day, Vietnamese Teacher's Day… Not only flowers, but garment tools and materials are also sold here.
Another attraction in this market is Cambodian cultural characteristics from Cambodia community living here with many kinds of foods from dried fish, dried frog and vegetables to traditional foods. Don't miss the Num Bo Choc fish noodle of Tu Xe with main ingredients of this dish including noddle, snake head fish, prahok paste from Cambodia and other typical spices. Co Co sweet soup is also recommended because of specific flavors of Cambodia-style sweet soup with pumpkin, egg, durian, and sticky rice made with durian and coconut (often called 'xoi xiem').
Location: Hem 52 Ho Thi Ky, Ward 1, District 10, Ho Chi Minh City.
Opening hours: The market is open 24/7
Ky Hoa Night Market.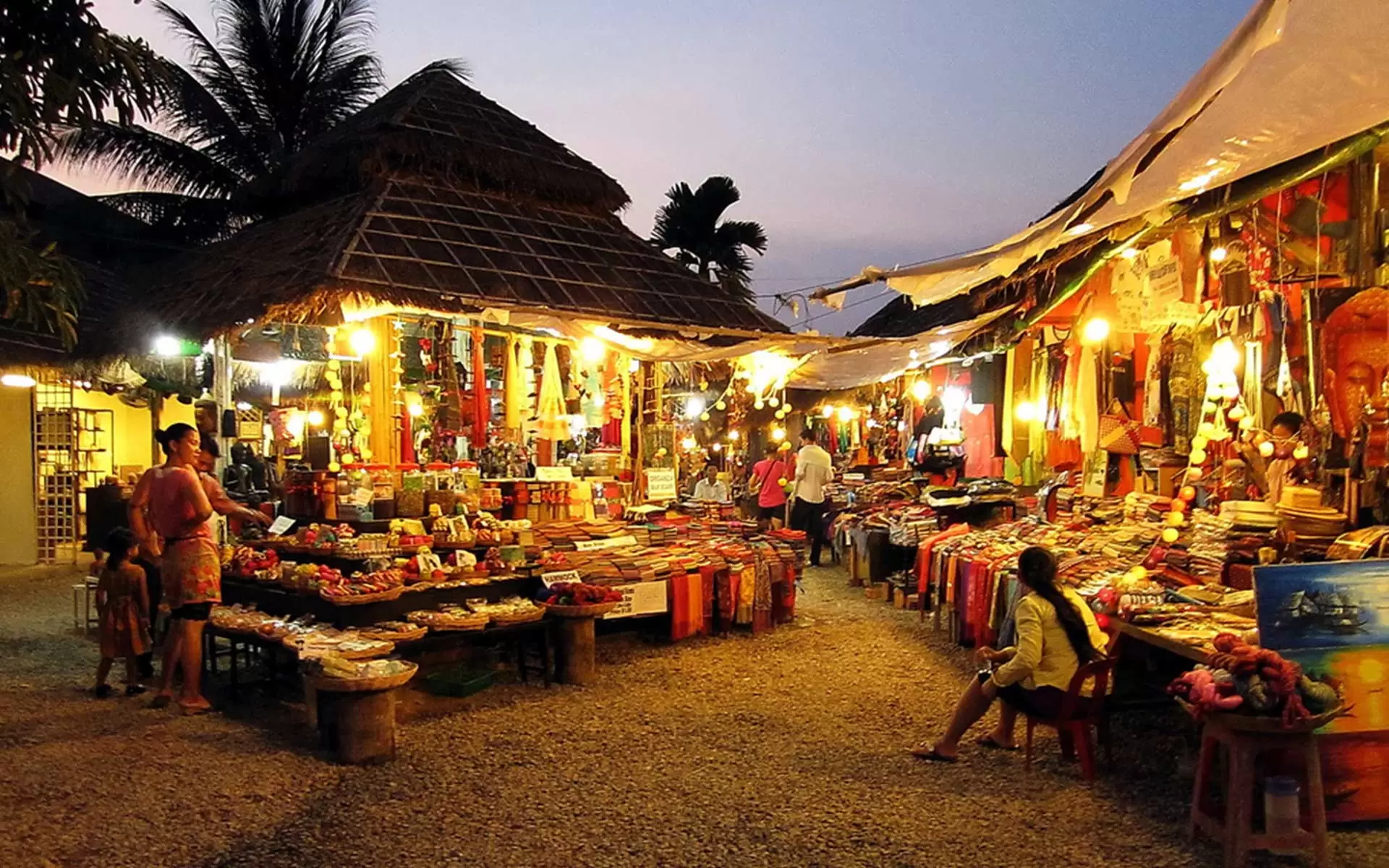 With more than 250 stalls, Ky Hoa is one of the largest night markets in Saigon. Coming here, you can choose yourself lots of things from fashionable clothes, shoes, jewellery accessories, souvenirs at affordable prices. Each stall can have different price for the same product so make sure you have time to search around before buying to get the good values. This is also one of the best places to look for peach blossoms, especially during Tet holiday. Besides goods, the market has its own food court with many attractive dishes to serve visitors.
Location: on Cao Thang Street extension, District 10, Ho Chi Minh City.
Opening hours: 5.00pm – 12.00am
Hoa Binh Night Market.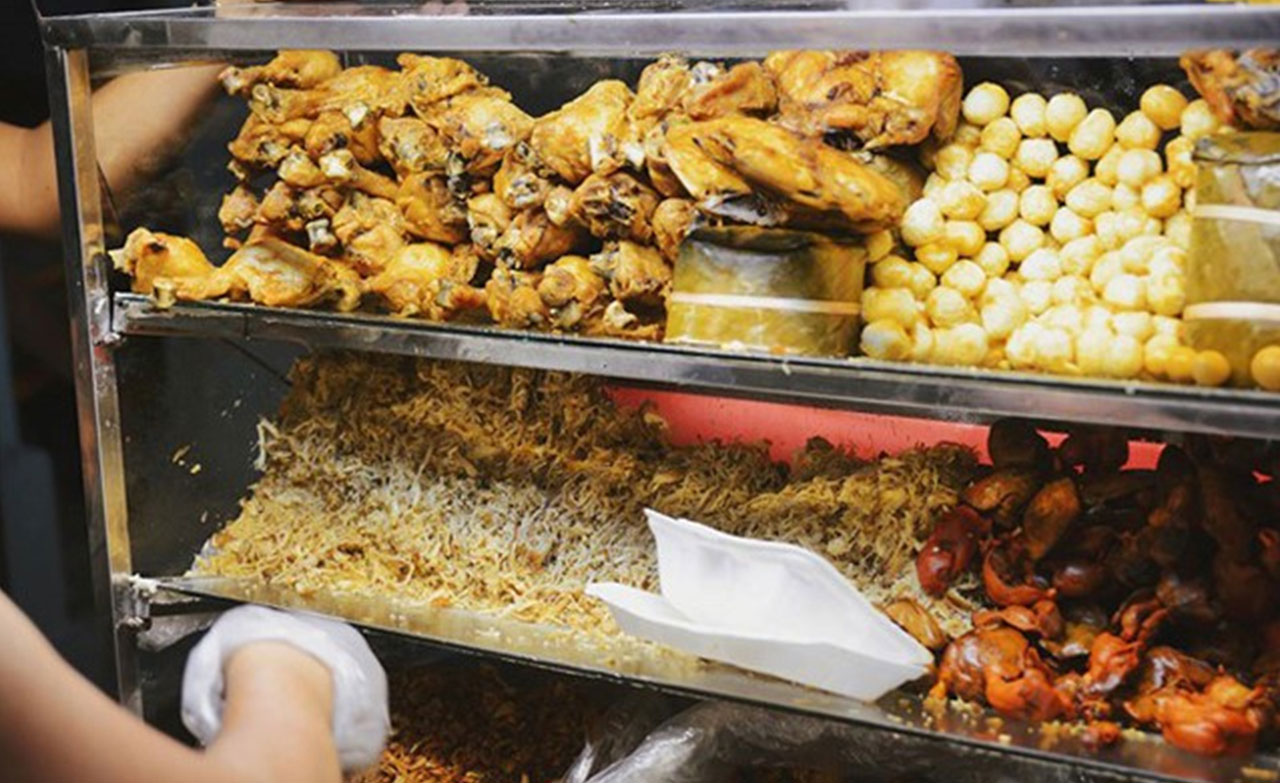 Also known by another name "Silver Market", Hoa Binh Market only functions at night time and gets busier at later hours. You will find many things here including casual wear, watches, cosmetics, bags, footwear in a wide range of shapes, colors and sizes. Not only shopping for goods, visitors have chance to taste a variety of cuisines such as vermicelli noodles, dumplings, breaking hotpot, donuts, chives…at reasonable prices.
Location: 37 Bach Van, Ward 5, District 5, Ho Chi Minh City.
Opening hours: 5.00pm – 12.00am
Tan Dinh Night Market.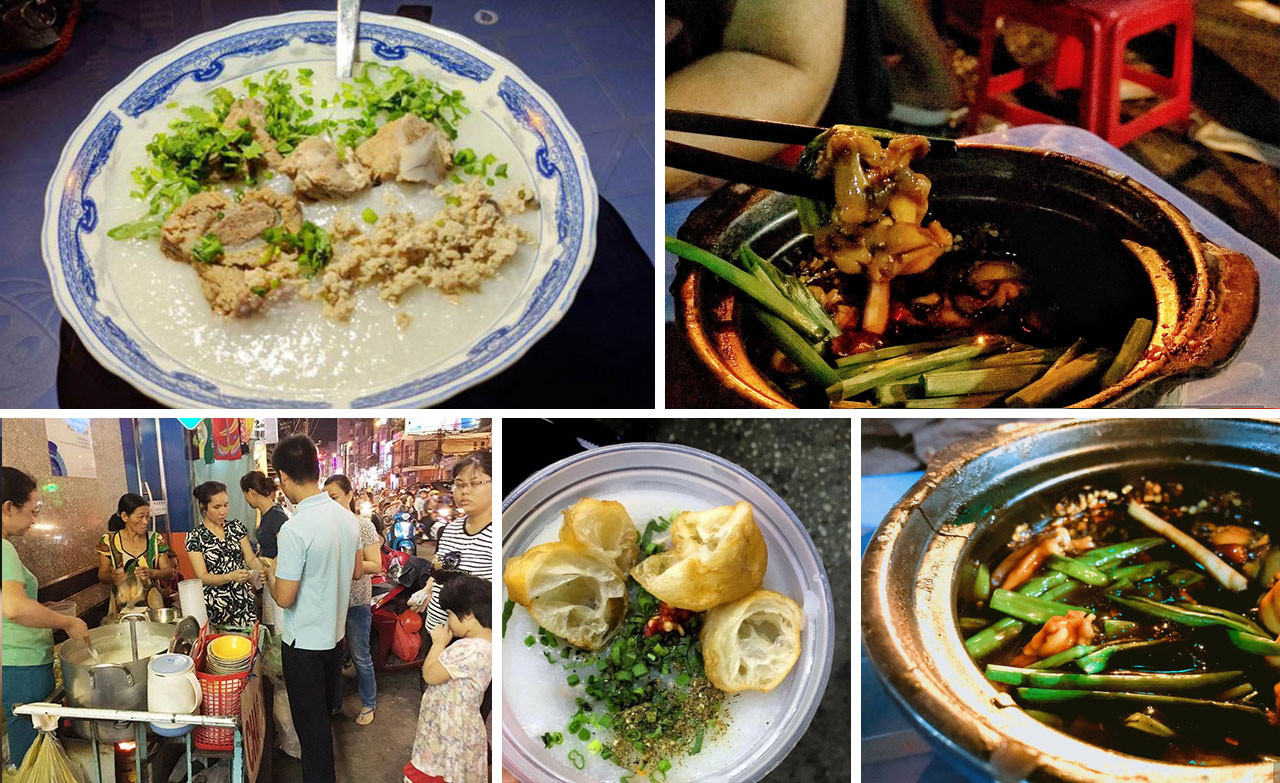 If daytime is competition time for diverse goods, Tan Dinh market will transform into a wonderful culinary paradise at night. Due to the good location of the city center, the food price can be a slightly higher than other places but the fascinating dishes are worthy your taste, such as Singapore frog porridge, pork rib porridge, broken rice, sticky rice with chicken, crab soup or desserts…
Location: 48 Ma Lo, Tan Dinh, District 1, Ho Chi Minh City
Opening hours: Daily from 7.00 am – 11.00pm
It is obvious that shopping is a huge part and necessary demand that no traveler should miss when visiting Vietnam where has an old charm and the country brims in culture. Night markets in Ho Chi Minh City is a perfect reflection of that. Escaping from the vibe of luxurious goods and conditioned buildings, shopping under a sky full of stars with hundreds of tents and booths, and even mobile carts selling all sorts of goods will be great moments that cannot be denied. Are you ready for such kind of experience? Remember Vietnam Travel team for any tour arrangement whenever you need.