Mai Chau Tours from Hanoi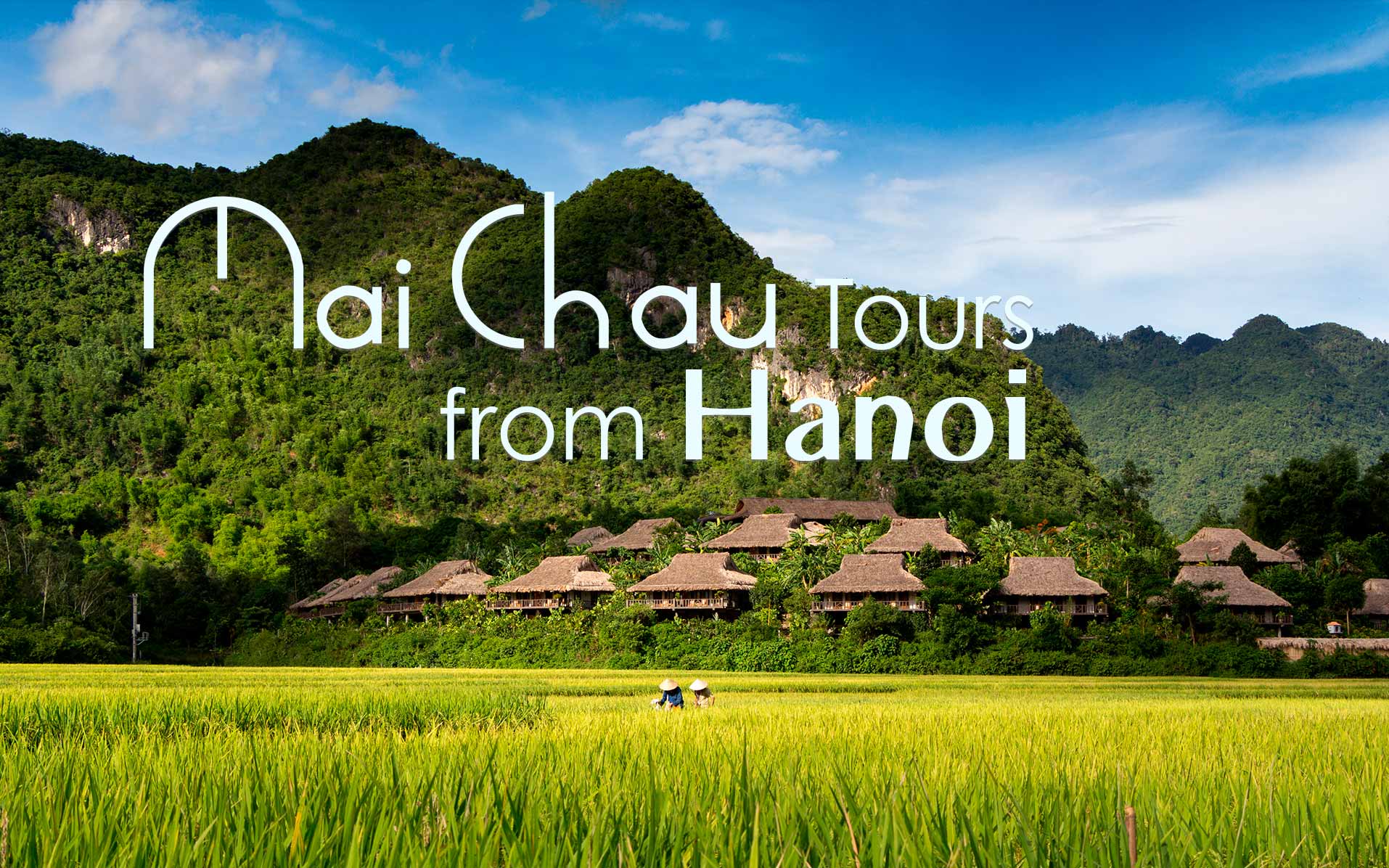 Located 130 km away from Hanoi to the west, Mai Chau is a small highlighted village in mountainous area named Hoa Binh province. This stunning area is friendly designed to fit with all group of ages, especially for those who love natural beauty and wish to discover Vietnamese culture with many ethnic people living and creating such a great community attract tourists through many years. Travelling to Mai Chau is a good idea for those who have short time travelling to the North of Vietnam but desire to do trekking and immerse yourself at a mountainous area with rice paddy fields, countryside scenery, relax at a hill tribe family staying at a stilt house. Compared to Sapa which requires about 7 hours on bus from Hanoi, Mai Chau valley will be the alternatives for those who require a short and perfect escape from Ha Noi.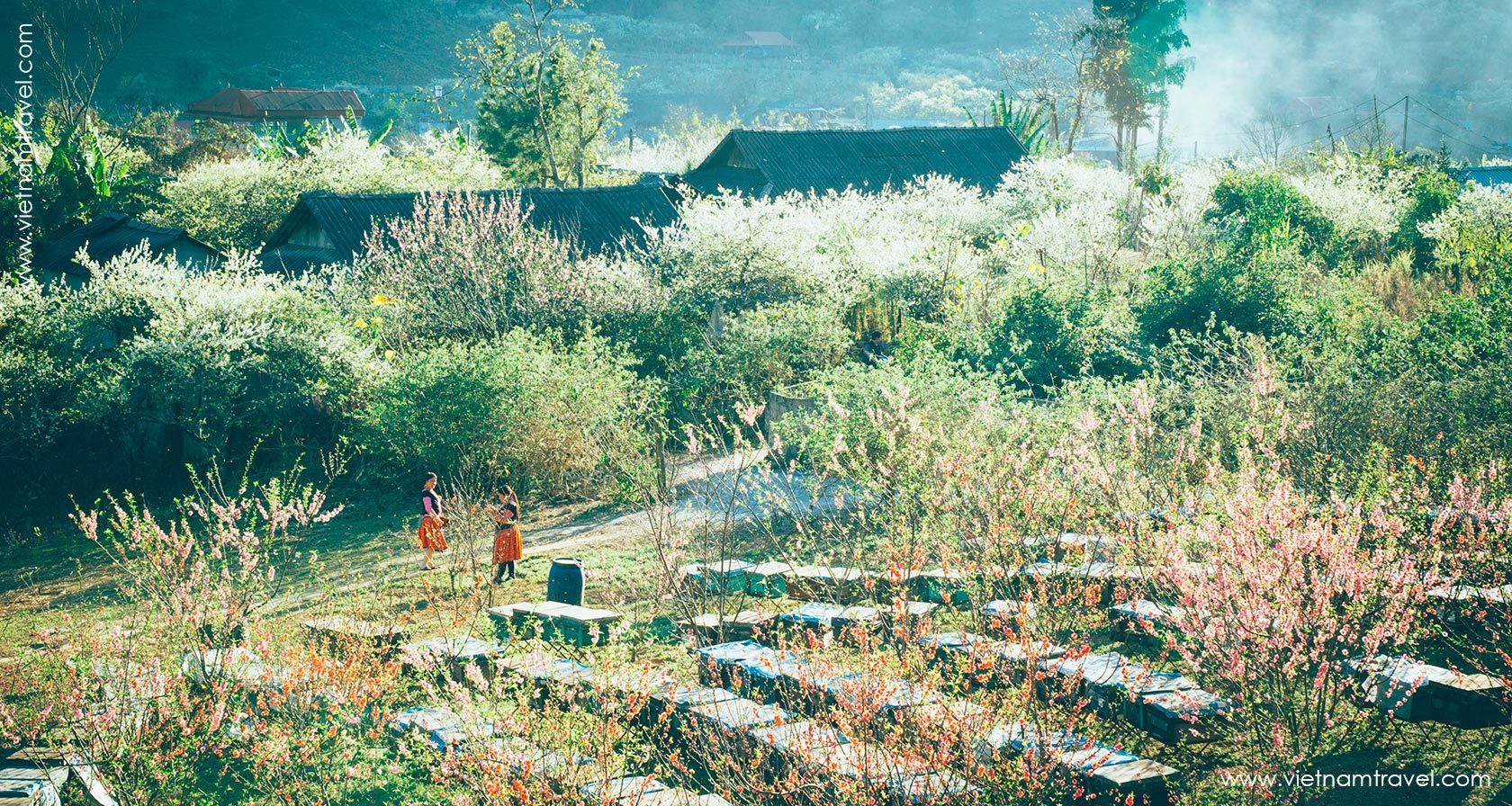 Mai Chau is good to travel at any month of the year thanks to its pleasant climate. From November to February, you will be amazed by a Mai Chau with colorful white and pink plum and cherry flower blooming at the winter time. But during March to October, Mai Chau attracts many travelers who come to relax and experience its cool weather and enjoy the local culture ò  White Thai trible. Visiting Mai Chau, travellers should spend at least 2 Days 1 Night so that you can join the night in the long house of Thai trible and home cooking in Thai kitchen.There are lots of sense that not carry in this writing, you got to experience and feel and touch. Just try to manage your travel time during the rice harvest since all rice paddy fields will be fired with color by that time. My personal suggestion is visiting Mai Chai better in the weekday to avoide the crowd of local visitors during the weekend.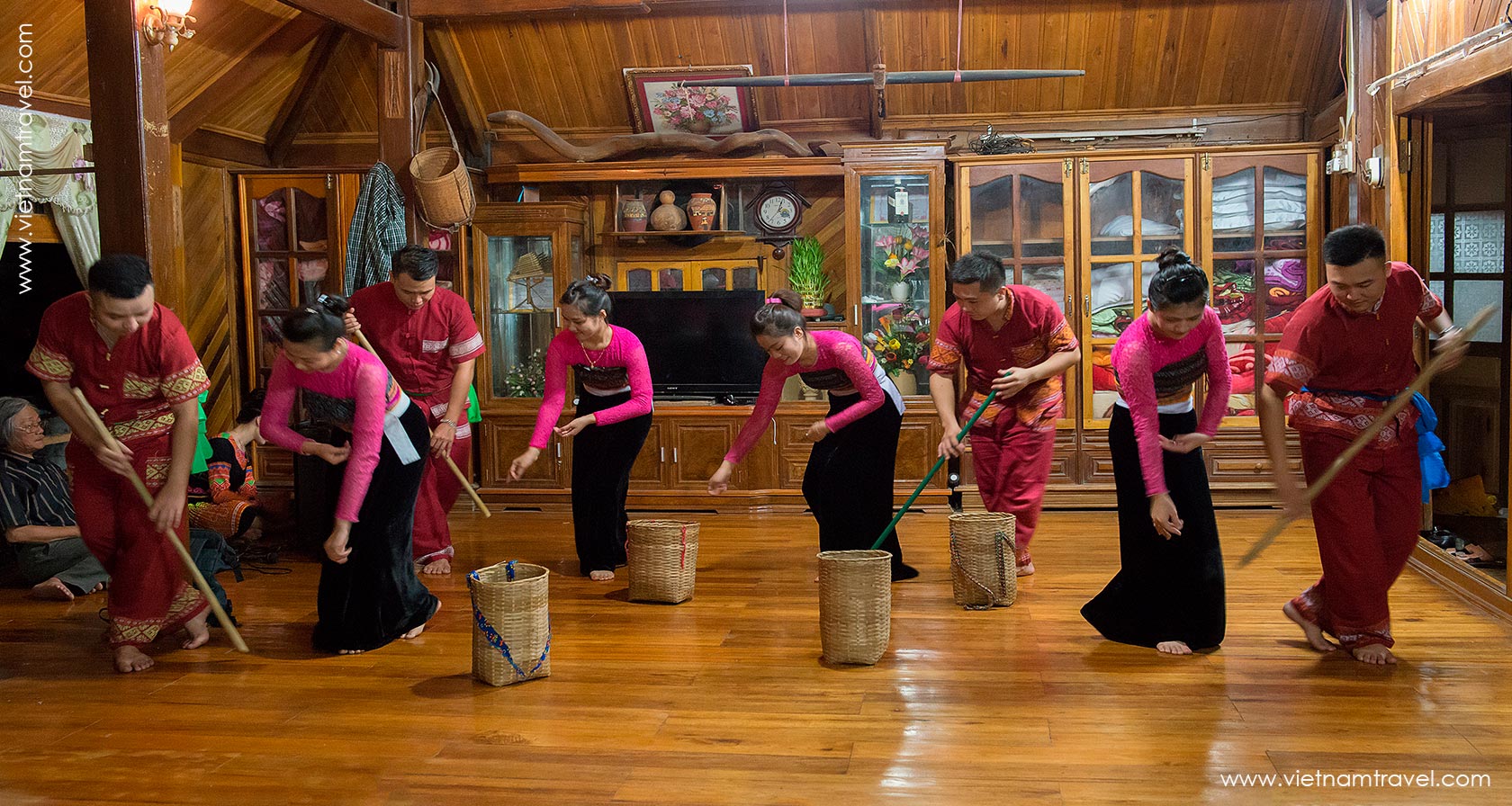 Choosing a travel company who will take in charge of your journey plays an important role for your perfect and enjoyable trip is really important. Vietnam Travel is one of the best options that you should take in which we have been working for tourism in many years, our professional staffs will assist you to organize the perfect escape from Hanoi to Mai Chau with a lot of interesting activities. Indeed, we can absolutely carter your trip with flexible ideas to meet your interests. Doing tour with Vietnam Travel, you do not need to worry about anything, just be ready with your belongings to get the journey started. The Mai Chai Escape tours 2 Days 1 Night departing from Ha Noi is well designed for travellers to show the best things of the Northern of Vietnam. Your guide will be waiting you at the hotel foyer and travel with you to Mai Chau Valley which is a small town surrounded by many rice fields. Along the way, you will see the stunning view landscape with pagodas, triple mountains, Thung Khe pass. Having authentic meal at a local white Thai family then having friendly talks with local people in which you will know more about their daily life and their culture as well. In the afternoon, you will join a physical activity that you should not miss is trekking through paddy fields and tribe village.
For those who are natural lovers and enjoy taking photos, this activity will bring your photos of life. You will not only having chance to discover the nature beauty, but you will also unexpected experience our ethnic minority's culture when trekking through Mai Chau's remoted villages. End up a day with a traditional meal prepared by local family members in which you can assist them to prepare your meal. By this way, you will have more time to know more about their cuisines and their unique hill trible custom. In the next morning, you can do the leisure walk through the villages after a slight Breakfast. You will share you path with all kind of animals: dogs, chickens, ducks, buffalo, cows and just feel free to walk since they will not harm you. Otherwise, you can do the trekking to typical villages named the Cum and Xam Khoe Village ( There is hard option for those who love the longer trekking to Khun Pheo, Thieng Ve… all the way to ma river if you could manange it) where you can immerse yourself with long unique historical local culture then having special traditional lunch at the village with local family. Besides, biking in Mai Chau valley through the same road and same villages in which you might do it when trekking or walking before will bring you a very different experience that you will regret if skip it. There are so many other activities that you can do when you are in Mai Chau in which you not only go trekking, do bicycle, morning walk at the daily time but drinking local rice wine and enjoy local dance which you be a part of this amazing trip from Hanoi to Mai Chau as well.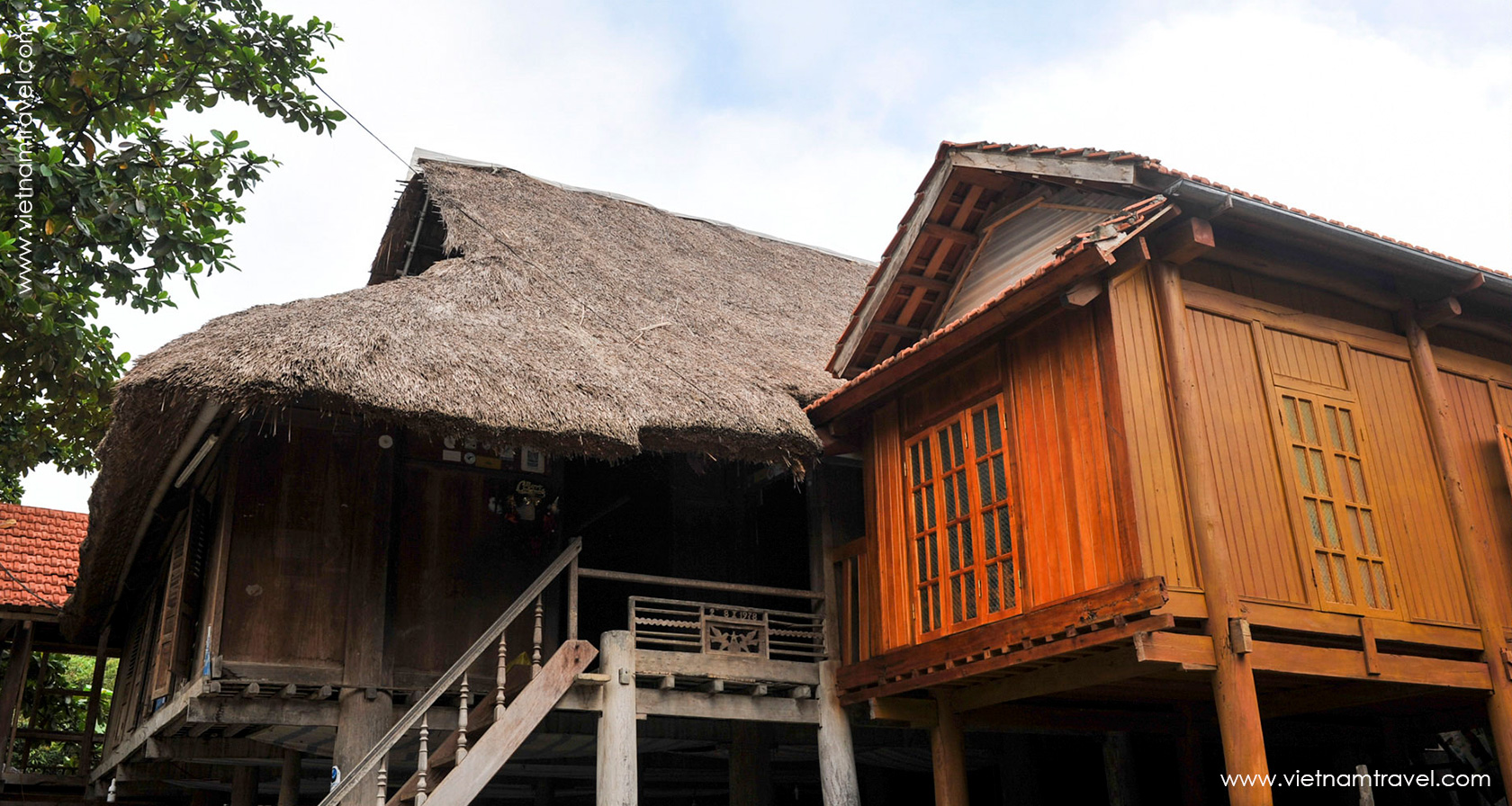 Finishing this Mai Chau Escape, you will return the bustling Hanoi in the late afternoon and you keep you valuable memories from Mai Chau on your own or share it with your friends and lovers. As a local travel company, we will specialize your upcoming trip to Mai Chau valley with such a great experience, just contact Vietnam Travel or click to see our Mai Chau Escape tour and advise us your travel plan and preferable activities that you want to take part in. We will make sure that you will have a very different point of view in a different mountainous part of Vietnam.
Your trip to Mai Chau could extend a loop of North West Vietnam 7 Days or extend to Laos though Newly opened border gate in Dien Bien in the North Vietnam & Laos Adventure.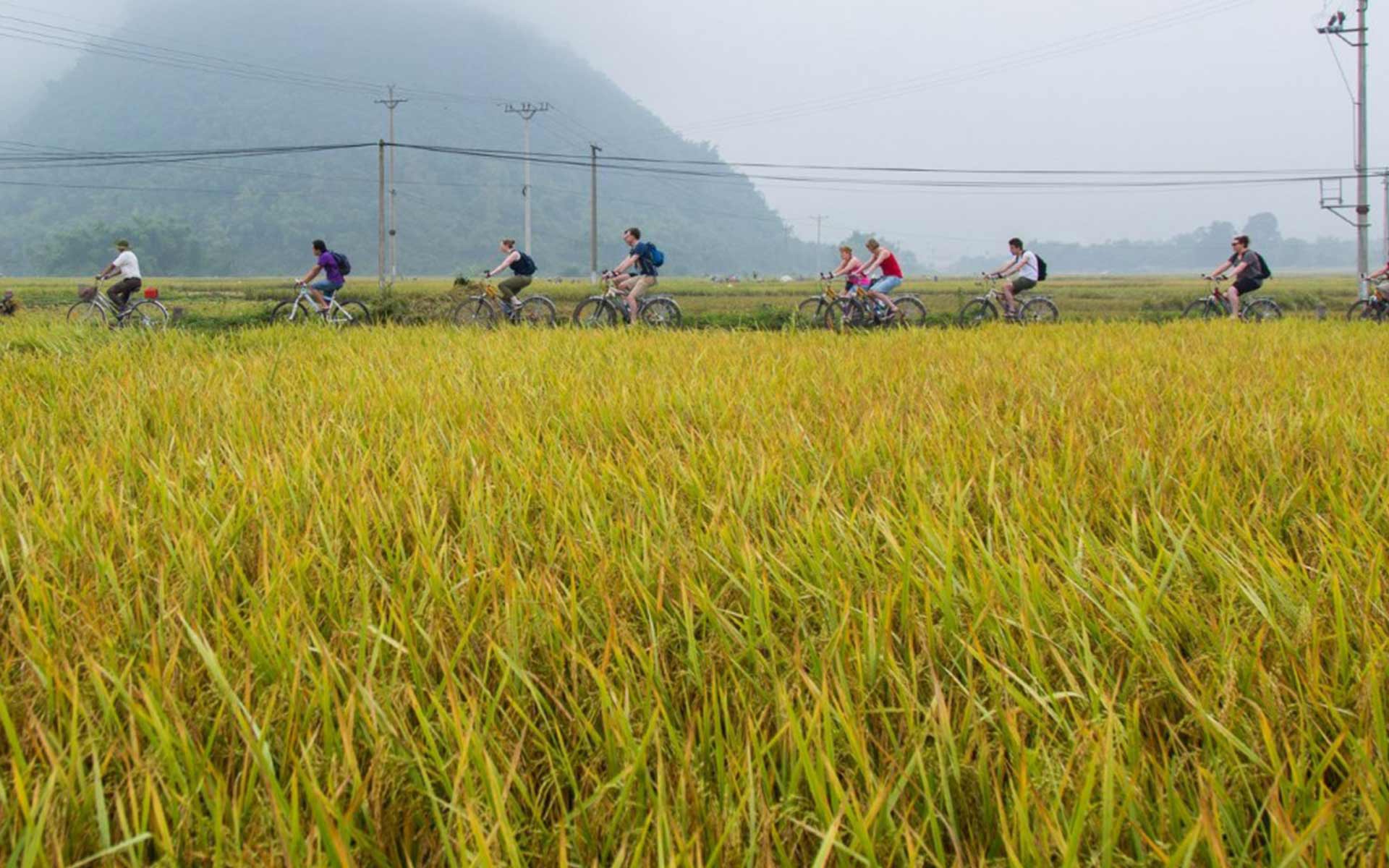 Mai Chau Travel Advisory:
– Walking shoes or Treking shoes is recommended.
– Hat and eyes wears make sure in your packing list.
– Mind the steps of wooden stairs and mind your head Ceiling is not too high.
– Ear plugs is recmmended as the rooster may wake you up too early in the moring.
– Rice wine offers from Owner is strong. Enjoy it but not too much. Lots of interest things to do next morning.
– You may join the dance show with other instead of private show to reduce it cost.
– Sticky rice cooked in fresh Bamboo pipe is safe and good to try.
– Vietnam Travel consultant will give you good recommend for your manu, they have been runing this tour in the last 22 years.
– Reminde your guide to give you enough bottle water in the trek.
– Firt Aid box is available in the car/Van of Vietnam Travel. Ask the guide to bring along in the long trek if you wish.
– Shoes off when you climb up to their clean floor.
– Funeral is good chance for you to attend and get to know the local culture but it not always available there. Sorry.
– After all, enjoy the trip.