How to get to Sapa from Hanoi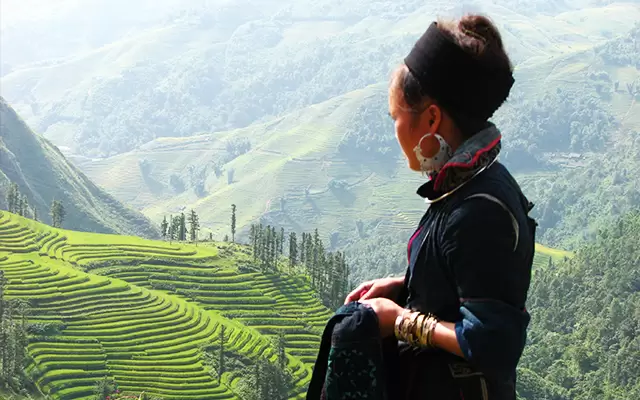 Sometimes, you want to escape from hustle and bustle of Hanoi, Vietnam's capital country, take a trip to the northwest of the city to the mountains and beautiful town of Sapa. Visitors can easily get to Sapa by train or by bus. From this article, you will find out which is the best way that match your itinerary and budgets.
1. From Hanoi to Sapa by train
Traveling to Sapa by train is a special experience for visitors. It takes about 8 hours by overnight train and you will arrive Lao Cai in 5.30am to 6.00am. The train arrives at the Laocai railway station in the early morning. Your guide and driver will meet you there and take you on the 40km drive to Sapa.
Many travelers will insist you that taking the train to Sapa from Hanoi is the best way to travel between these two destinations because it is a unique experience. Many travelers like taking the train because it can avoid the long road trips being cramped in a small car or bus. The other advantage is that you get more space to stretch your legs out, move around and get a good night sleep.
There are several railway services for you to choose such as Chapa express, Victoria Express, Sapaly train, King express, Fanixipan express and Livitrans express. They all have good reviews and offer similar services for similar prices. You can either choose a cabin for four people, or a VIP option for two people. The cabin in those trains are luxuriously designed with cozy atmosphere, feeling a little like a mobile hotel. It's also a fun experience while you can hang out with your friends in the cabins, gossip, and enjoy some drinks before falling into sleep and waking up refreshed to begin your adventure in Sapa.
2. From Hanoi to Sapa by bus
The route from Hanoi to Sapa is about 317km, with 6 hour scenic bus from Hanoi Capital to Sapa hill station with a comfort stop at the half way. Upon arrival, our local guide will meet you at meeting point.
Traveling by bus has three advantages that can't be denied. First, it is cheaper. Second, it is faster. And third, the buses take you all the way to Sapa itself; something that the trains cannot do. All busses have reclining seats so you can snooze if you want to, they also have a lot more facilities on board including air conditioning, bottle of drinking water, a small packet of snacks, TVs, blankets and neck pillows.
You can choose to go with Sapa Express or Daily Limousine or Eco Sapa Limousine or Interbus line or Sao Viet. It depends on your choice, just let us know your request, we will help choose the suitable bus for you.
3. From Hanoi to Sapa by private car
If you want to have a VIP service, a private car is definitely your choice. Our guide will meet you at hotel lobby then leave Hanoi to Sapa on a 6-hour journey on the Vietnam's longest and modern highway. Traveling by private is the most expensive among 3 methods. However, you are completely in control of time, means flexible itinerary. Moreover, our experience tour guide will accompany you on the whole long trip, introduce the scenery, as well as the people lifestyle on the way. You do not have to worry about any. Lastly you can enjoy the individual experience on your own.
Conclusion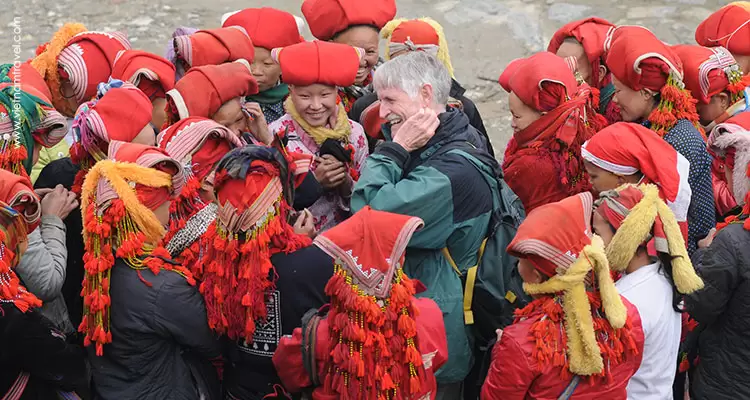 Finally, remember to enjoy the journey! Depending on how long it is and which route you take, the ride will take you through traditional villages, farms or mountain scenery. Let Vietnam Travel help you to get the best mean of transportation that match your budget and conditions. We –Vietnam Travel organizes private tours to Vietnam and visitors escorted by our professional guides will get chance to explore many interesting places. Ask travel questions, get travel help related to methods to get to Sapa and adventures, please feel free to contact Vietnam Travel's tour planners today.
Related Information: