How to get to Hoi An from Danang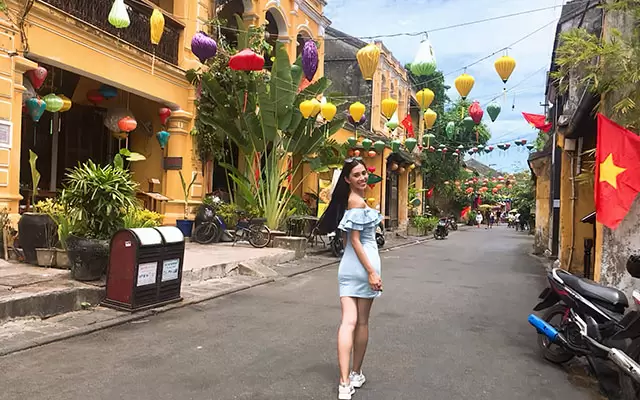 Hoi An is just 30km from Danang City Center. Since there is neither airport nor railway station, the only way to reach Hoi An is by road. Tourists often take a flight or a train from other Vietnam's cities to Danang and then continue their trip to Hoi An Ancient Town. If you are wondering how to get to Hoi An from Danang, this below article is what you are looking for.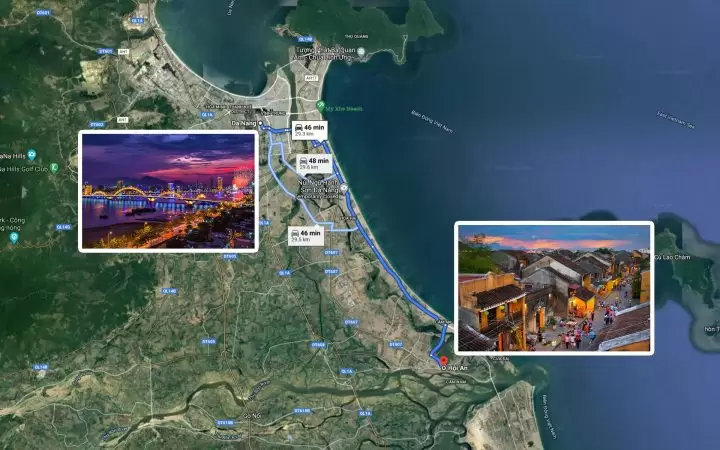 By motorbike

If you are truly the adventure type and already in Danang City, this mean of transportation is ideal to get to Hoi An. Traveling by motorbike is the preferred option for most locals. Though the distance between Danang and Hoi An is not quite long, you should have experience with driving a motorbike, especially in Vietnam. Following the coastal road, you may reach Hoi An in 45-60 minutes, depending on your driving pace. It is lovely to admire the surrounded sceneries passing by and feel the cool fresh wind blowing through your hair. Motorbikes for rent are available at hotels or shops in Danang City Center. The price is about 100,000 – 150,000 VND per day. You will have to leave your ID or passport at the rental shop and take it back when you returning motorbike. Remember to check the motorbike carefully and make sure all functions are in good condition before renting.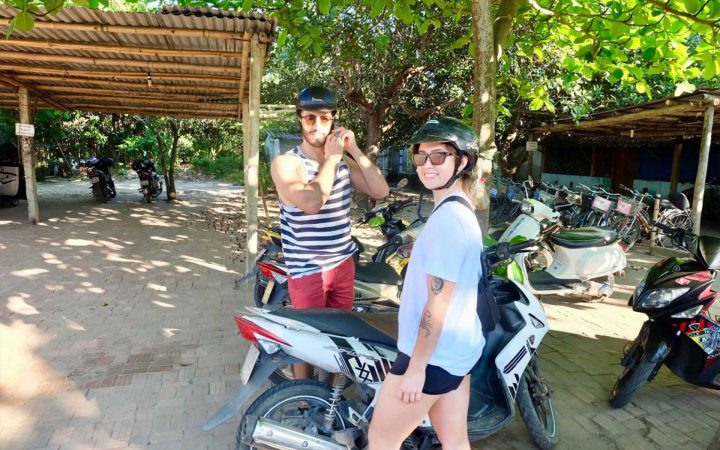 By bus
If you are not confident in driving a motorbike from Danang to Hoi and but look for a budget method, bus is a good deal for you. There are 3 types of bus you can choose from: public bus, The Sinh Tourist Bus and Hoi An Express Shuttle Bus.
Public Bus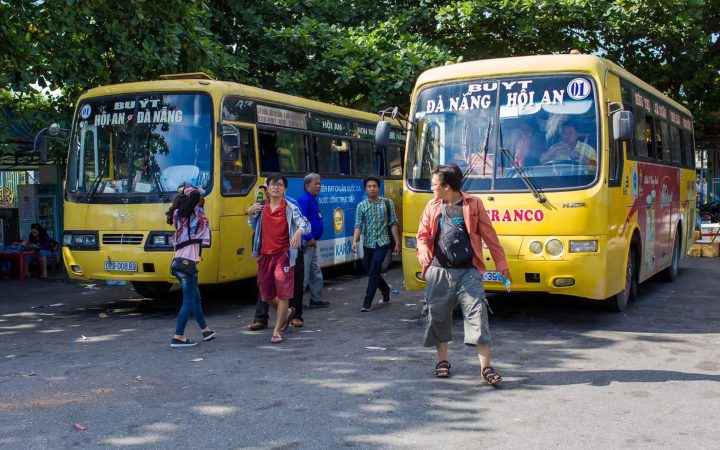 There is a public bus, number 1 or well-known as "a yellow bus" running between Danang and Hoi An. It departs daily every 20 minutes from 5:30am to 6:00pm. An one-way ticket costs 18,000 (~80 cent) per person and can be bought on the bus. This method takes a bit longer, 70-80 minutes to get to Hoi An since there are lots of stops along the way. The bus starts from Danang Center Bus Station (5km away Danang International Airport and Danang Railway Station) and ends at Hoi An Bus Station (2km from Hoi An Ancient Town). If you are arriving from the airport or railway station, this option will be less convenient because the nearest bus stop is around 3km away. Catching a public bus is perfect for backpackers with a small bag than a plenty of luggage. You can visit Danang Bus official website to check the route and find out the bus stop closest to your stay.
The SinhTourist Bus

The SinhTourist company provides route from Danang to Hoi An on sleeper buses with fully reclining seats. It has the advantage of air conditioned, spacious luggage storage, and extra leg room which are not guaranteed on public buses. If you don't mind spending a bit longer in transit, this great budget-friendly bus should be your choice. The journey time is 90 minutes and ticket price is 100,000 VND (~4.5 USD)/ one-way. You have to buy ticket online 3 days before the departure date. The bus runs twice a day, at 10:00am and 3:30pm from Dang bus office (No. 16, 3 Thang 2 Street, Thuan Phuoc Ward, Hai Chau District) to Hoi An bus office (646 Hai Ba Trung Street, Hoi An).
Hoi An Express Shuttle Bus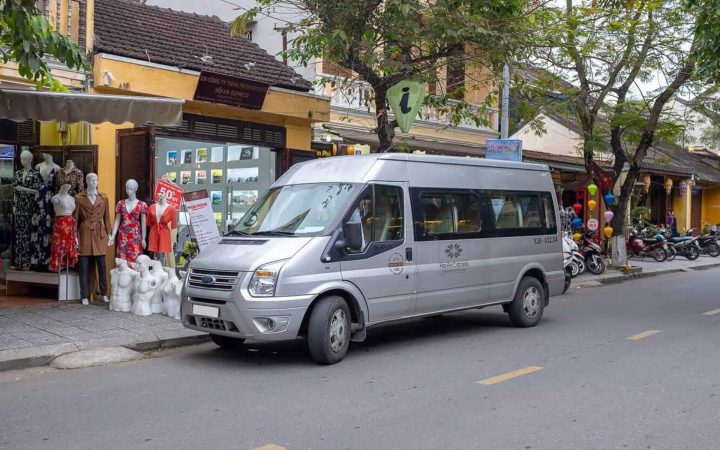 If you are arrive at the airport and don't mind sharing a minivan, this option is for you with affordable price. Hoi An Express is a popular transfer company that runs regular minivan shuttles between Danang International Airport and Hoi An Ancient Town. There is a representative meeting you at the airport so you can easily recognize. Since the shuttle bus will stop several times to pick up and drop off other passengers, the journey takes a bit longer, about 60 minutes. The bus runs every hour from 5:00am to 11:00pm, departs from Danang airport and drops you off at your hotel in Hoi An Ancient Town. Please note that extra charge may be applied if your hotel is located outside city center. The price is about 130,000 VND (~6 USD) per person.
By taxi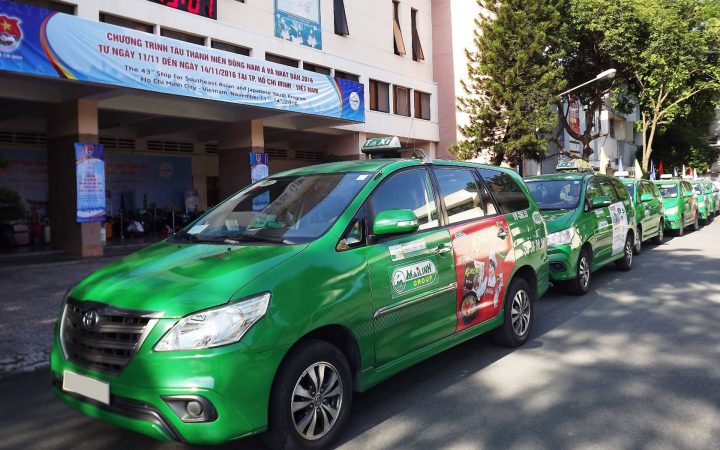 Taxi is another mean of transportation to reach to Hoi An from Danang. It is far expensive than taking a bus but it is very convenient, especially at airport, railway station or anywhere in Danang city. You do not need to book the seat in advance or go to bus station to get on the bus. From the airport or railway station, you just need to simply follow the sign to the taxi stand and find a suitable taxi to take you to Hoi An. The fare is about 400,000 VND for a 4-seats car and up to 600,000 VND for a 7-seats one. Remember to choose the taxi using mete to avoid scamming. Traveling with taxi is quite faster than other methods, about 30-45 minutes. Some prestige taxis you can choose are Mai Linh, VinaSun, Faifoo…
By private car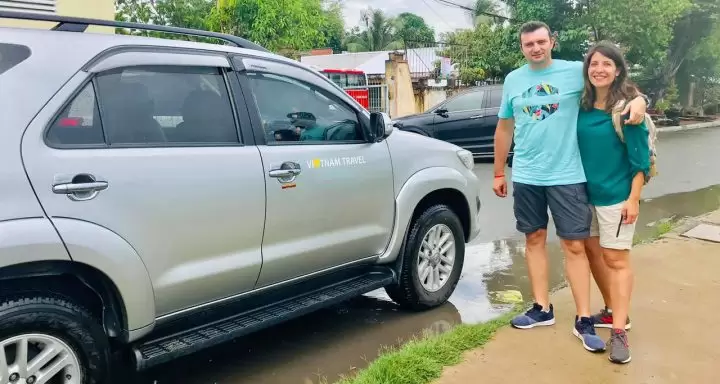 The fastest, most comfortable and of course, most expensive is traveling by a private car. It gives you total control in time and schedule, you can depart at anytime and anywhere from Danang to Hoi An area. You can also stop to visit some interesting sites along the way if you wish. You are suggested to book a private transfer with local travel agent in advance, especially for first-time travelers. Though you arrive Danang Airport or Danang Railway Station at midnight, right when you step out, you will be picked by your private driver who will take you to your hotel in Hoi An. You are worry-free about finding taxi, bargaining, exchanging local money, explaining your hotel address… The journey time is about 45 minutes depending on traffic and the location of your hotel. This is a perfect option for families with young kids, small groups or those who desire for privacy. Vietnam Travel provides private transfer service in whole country, send your inquiry to us and our travel consultants will get back to you shortly and more details.