Noi Bai International Airport, Hanoi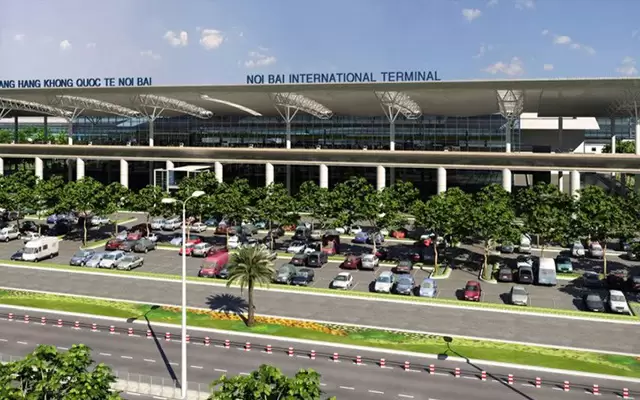 Noi Bai International Airport is the 2nd biggest & busiest transport hub in Vietnam, after Tan Son Nhat International Airport in Ho Chi Minh city, located in Phu Minh Commune in Soc Son District, which is about 38 kilometers from the city center of Hanoi.
This is the main gateway to many destinations in the North o Vietnam as Hanoi, Hai Phong, Halong Bay, Sapa, Ninh Binh, Mai Chau, Dien Bien, Lang Son…
Here is all you need to know about Noi Bai International Airport in Hanoi.
1. Airport Code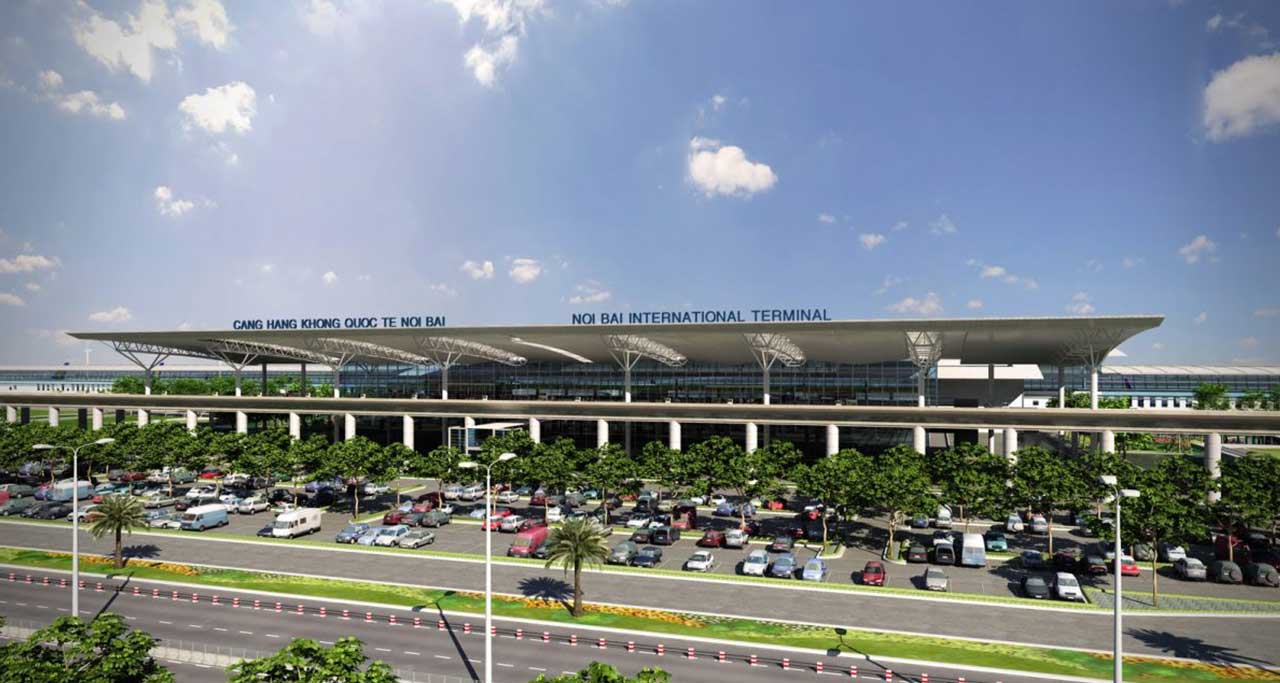 Noi Bai International Airport code: HAN
Website: http://noibaiairport.vn/HOME/Default.aspx
Address: Phu Minh, Soc Son District, Hanoi City
More information about other international airports in Vietnam: Vietnam International Airports
2. Terminals
2.1. Domestic terminal (T1 Terminal)
Terminal T1 is the domestic airport featuring 115,000 square meters and was refurbished in 2015 to host 15 million passengers. This is where Vietnam Airlines (domestic flights), Vietjet Airlines, and Jetstar are located.
Terminal 1 a Y shaped building which consists of four levels, where arrivals, departures and all kind of concessions can be found. The domestic airport terminal provides various services, shopping, dining, currency exchange, ATMs and transportation options…
2.2. International terminal (T2 Terminal)
Terminal T2 – Noi Bai International Airport was officially put in to operation, serving international flights from end of 2014 with total floor area of 139.216 m2 which can accommodate a maximum passenger capacity of 10 million passengers a year for the first phase (up to 2020) and 15 million passengers a year for the 2nd phase (2020 – 2030). Terminal 2 consists of four floors, one basement and 17 boarding gates and also provides exclusive high-quality services.
Currently, there are 22 international airlines that operate out of Noi Bai international airport. Some of which include Vietnam Airlines, Pacific Airlines, Hong Kong Airlines, AirAsia, Thai Airways, Cathay Pacific, Lao Airlines, and Tiger Airways.
2.3.Transit between terminal 1 and terminal 2
Passengers can use shuttle bus (free of charge for transit passengers) to transport between T1 and T2 terminal (~ 850m)
– Time of operation: From 06h00 to 24h00 (local time);
– Frequency: From 10 to 15 minutes/ 01 respective vehicle.
3. Procedures of arrivals & departure flights
3.1. International arrival passengers
– Step 1: Passengers disembark and follow signs leading to Immigration.
– Step 2: Immigration.
– Step 3: Towards baggage conveyors (downstairs).
– Step 4: Baggage collection.
– Step 5: Customs inspection.
After finishing Customs inspection, passenger exit to the public hall and find means of transport to Hanoi downtown. You can easily get in taxi or public bus outside.
3.2. International departure passengers
– Step 1: Check-in (check in counters are located on the 3rd floor).
– Step 2: Baggage screening and clearance.
– Step 3: Immigration.
– Step 4: Security and customs inspection.
– Step 5: Boarding pass check.
– Step 6: Boarding.
3.3. Domestic flights within Vietnam
– Enter departure hall on second floor of T1 terminal.
– Present air ticket and personal documents for check-in.
– Go through Security check.
– Approach departure lounge and get ready to board.
3.4. Connecting flights
• International connecting flights
– Check-in counters are located on the second floor.
– Skip the immigration process.
– Go to the third floor for security check for passengers and handheld luggage.
– Take the procedures for international arrival passenger.
• Domestic connecting flights
– Follow immigration procedures for international arrival passenger
– Go to T1 terminal, using free shuttle bus
– Check-in for domestic flight
4. Services
First and Business class lounge: Located on 4th floors of terminal 2
• Locker room:
where you can leave your luggage in the public area on the second floor of T2 (East Wing).
• Children Playground and Baby Care Room
– Children's playground in T2 terminal, near gate 33 of the departure lounge.
– Baby care room on the West Wing of the third flood at T2.
• Information desks
– T2 terminal: there are two desks in the public hall on the third and first floor. You can also contact them via a 24/7 hotline: (+844) 35 876 611.
– T1 terminal: there are information counters on the first floor of the public hall, and another one on the connection bridge on the second floor of hall A and E. They are reachable at (+844) 35 843 004.
4.1. Airport food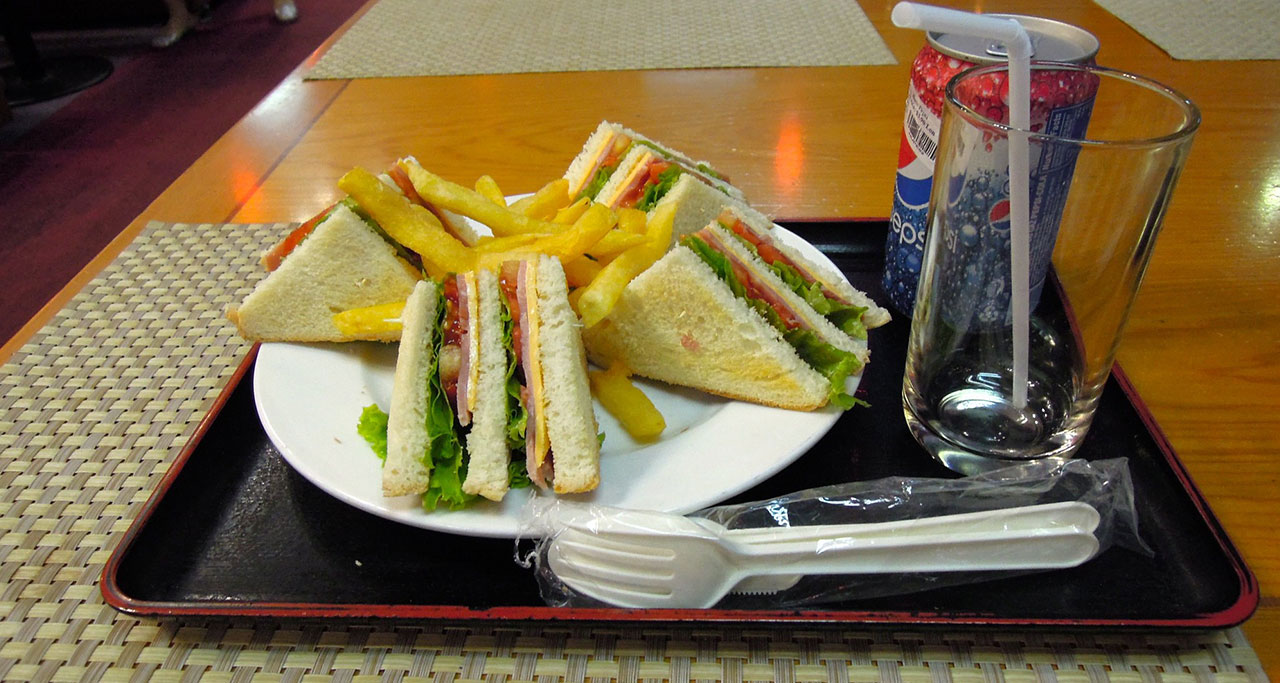 There are many options in both T1 and T2 terminal. The choices vary between Vietnamese cuisine and fast food international cuisine; not to mention comfortable coffee shops with a good view of the airplanes and runway. All places have 24/7 service, free wifi, and outlets to charge your phone or laptop.
• Bank
Unlike airports in other countries, the currency exchange in Vietnam's airport has a good rate. Besides the currency exchange stall, Noi Bai airport is equipped with ATM machines from popular Vietnamese banks such as BIDV, Maritime Bank, VP Bank, Vietinbank, Techcombank, Agribank, Citibank, ANZ, HSBC, ACB, VIB, Sacombank.
• Shopping & Duty Free
Shopping for duty-free is the best way to relax before or after a flight. Noi Bai airport has duty free and souvenirs shops.
There are two duty-free shops in both terminals called NIA Duty Free. You can expect to find clothing, beauty products, and perfumes from many luxury brands.
Souvenirs shops are available in each terminal. You can buy your last-minute gifts; choose between goods such as fine art products, handcrafts from Vietnam, textile products, and fashion products.
4.2. SIM card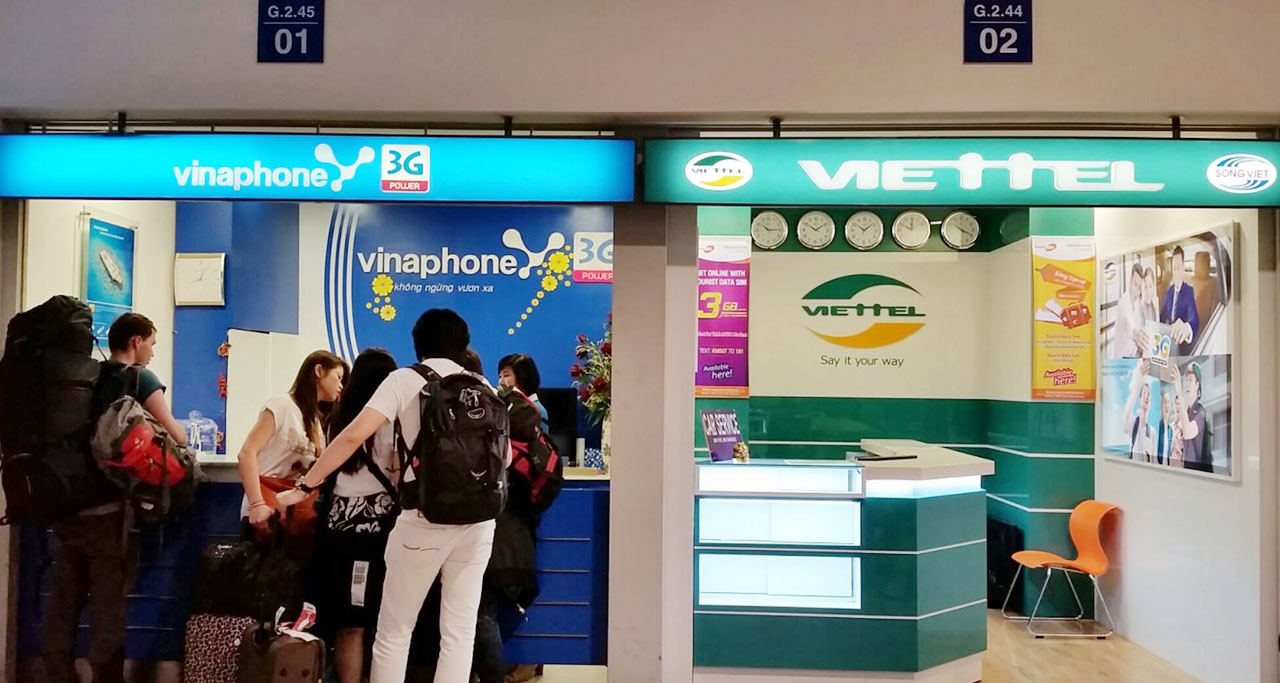 The SIM card and 3G data packages in Southeast Asia are super cheap and the registration is quick and painless. You will need internet connection to book a Grab or to track a taxi anyway so it's a good idea to buy data the cheap way.
Mobile Phone, Viettel, and Vinaphone are three of the most popular networks in Vietnam used by most locals. It usually cost around 50,000 VND – 100,000 VND (2.2 – 5 USD) for a SIM card with a prepaid credit of 50,000 – 200,000 VND available (2.2 – 10 USD).
• Free services
Internet, Wifi: Please look for the available network called: "NoiBai Airport Free Wi-fi." Then, open your web browser to the login page. Finally, fill in the form or click "Access" to connect to the wifi. The wi-fi system will occasionally reset. If this happens, just re-login.
Free water service in each terminal.
• Free chargers
Each terminal has provided ten chargers for regular phones, as well as outlets for those who want to use a laptop.
• First aids
In case of emergency, there is a 24/7 daily first aid service in Noi Bai airport. There are three first aid rooms equipped with medicine and other necessary facilities. The doctors and nurses will appear within ten minutes after your request.
Medical emergency team: Please contact with nearest airport staff or you can also call the medical team through the airport control center via this number: (+8424) 35876600 – Ext: 6300.
4.3. Travel to the City Center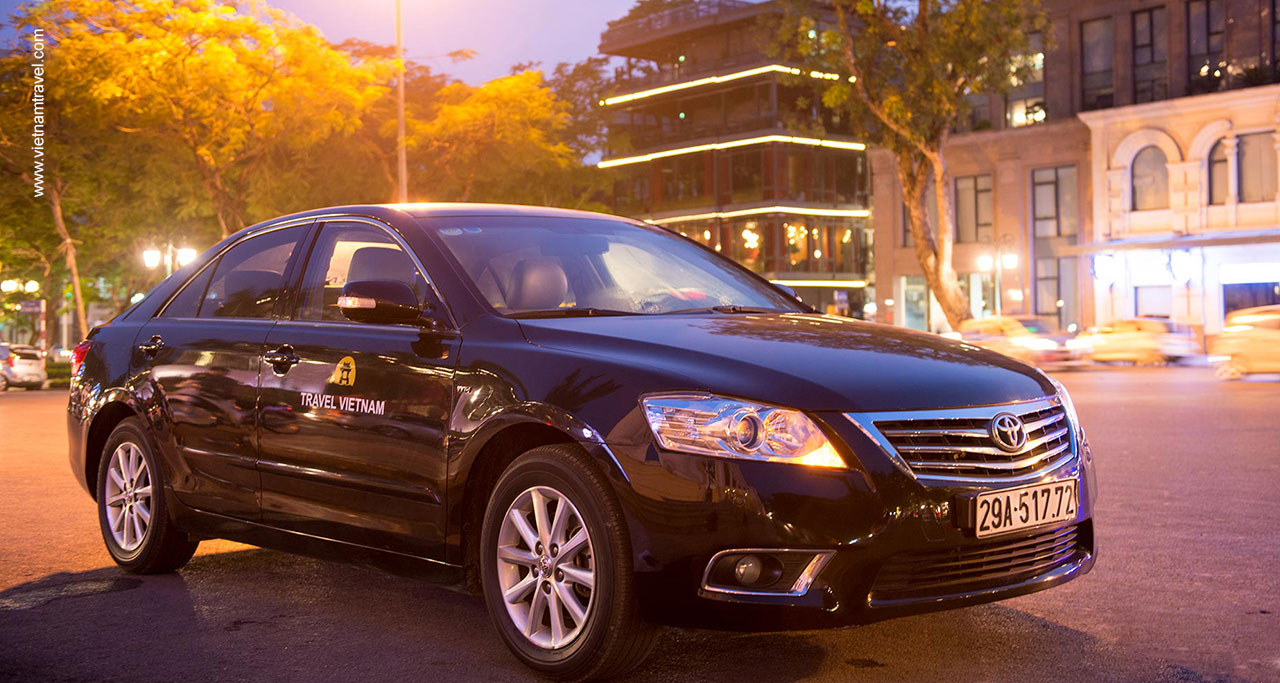 The distance from the airport to the city center is around 38 kilometers ~ about an hour of driving. Noi Bai airport offers a few transportation options to get to the city center: Grab (a car booking platform, similar to Uber), taxis (Mai Linh – trustworthy brand), Airport coaches (or buses): Vietjet Air bus; Jetstar bus, and public buses (bus number 07, 17, 90, and 86.)
Vietnam Travel provides private car/van for airport pick up and transfer. If you wish a private car take you to Hanoi Center or vice versa, just book directly at this link. Best Rate & Excellent Service.
Read more: How to get to Hanoi City from Airport
5. Hotels near the Airport
This can be a choice for those who have short time between flights & would like to rest for a while or don't want to waste time travelling to the city center. Although the hotel quality is just simple (equivalent to guesthouse or 3-star), they are still worth for such cases.
6. Online check in with Vietnam Airlines
Vietnam Airlines now supports online check-in. With domestic flights, you can go straight to the security gate if you have no baggage or if you do have baggage, you can quickly visit the check-in counter and be on your way. Online check-in also allows you to choose your seat before everybody else. But remember that the online check-in only occurs 24 hours to two hours before the departure time. Also, note that Vietnam Airlines online check-in is limited to nine passengers per booking account and does not apply to children under 12 years old.
The online check-in feature is available only with flights departing from Hanoi, Da Nang, and Ho Chi Minh City. From other cities, you have no other choice than the normal check-in.
When you have already checked in online, remember to appear at the airport on time (at least 20-30 minutes before the boarding time).
Come to visit us! We hope you will have a wonderful time exploring our beautiful country – Vietnam. See you soon!!!.