Gia Lai Tourism Guide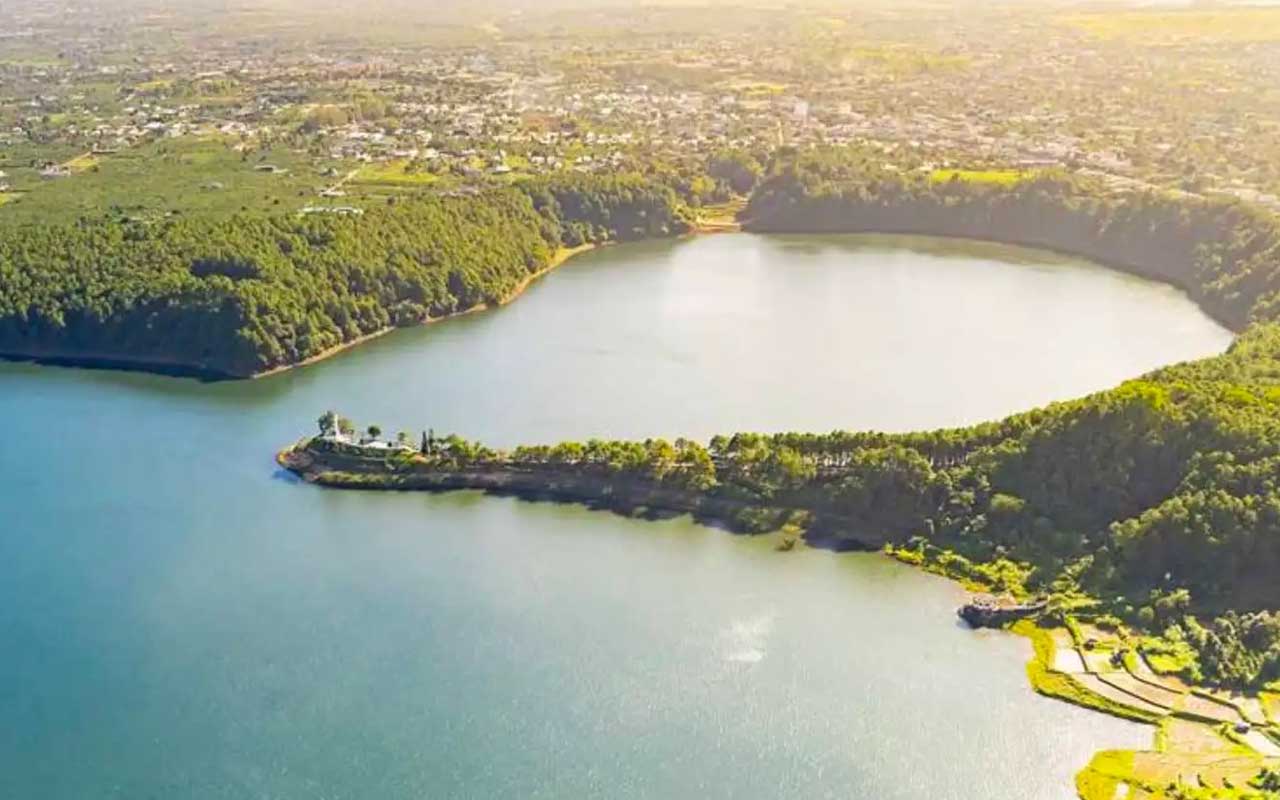 Planning to visit Gia Lai province in Vietnam? Gia Lai is the second-largest province in Vietnam with so many exciting things to know about. Here is everything you need to know about its geography, climate, tourism and transportation. Explore the best places to see, things to do and tips to make your trip unforgettable.
Overview
Gia Lai is a mountainous province situated in the north of Tay Nguyen, Vietnam. It features a range of beautiful landscapes and poetic scenes. The province is home to multiple ethnic minorities, including Kinh, Jrai, Ba Nah, Tay, Nung, Muong, Thai, Dao. The mix of communities makes Gia Lai abundant in terms of culture, customs, and religions.
The incline terrain gives Gia Lai great potential for hydroelectricity. By which, the Yaly hydroelectric plant with a capacity of 720 MW and a power output of 3.68 billion kWh have a great impact on the development of the province's economic sectors, ensuring energy demand for the whole region.
Area: 15.510,8 km²
Population: 1.513.847 people (2019)
Provincial Capital: Pleiku City
Districts: An Khe Town, Ayun Pa Town, Chu Pah, Chu Prong, Chu Se, Duc Co, Ia Grai, Kbang, Krong Pa, Kong Chro, Mang Yang, Dak Doa, Ia Pa, Dak Po, Phu Thien
History
Gia Lai province in the past used to be a long-lived area of Jrai, Ba nah, Cham Hroi people. The custom is to live in each village. Before the French placed the yoke of domination on the Central Highlands, Gia Lai ethnic groups who were at the end of the primitive society shifted to a classed society.
After many merge and split to, on May 24, 1932, under the Governor-general of Indochina, Pleiku Province was formed. After 1975, Pleiku province changed its name to Gia Lai province.
Geography
Gia Lai locates averagely 700-800m higher than the sea level. The east of the province borders the provinces of Quang Ngai, Binh Dinh, and Phu Yen. The west borders Ratanakiri Province in Cambodia, prolongs about 90 km; Dak Lak province to the south, and Kon Tum province to the north.
Climate
Gia Lai is a tropical monsoon region with abundant humidity, heavy rainfall, no storms, and hoarfrost. The climate here features two distinct seasons: rainy and dry seasons.
The Eastern Truong Son region is from 1,200 – 1,750 mm, west of Truong Son has an average annual rainfall from 2,200 – 2,500 mm. Climate and soil Gia Lai is suitable for the development of many short-term and long-term industrial crops, husbandry, and agroforestry business with high economic efficiency.
Tourism
Gia Lai is famous for many impressive wild landscapes. They are Kon Ka Kinh, Kon Cha Rang tropical forests, Phu Cuong Waterfall, Xung Khoeng Waterfall, Mo springs, Da Trang, and Ayaun Ha Lake. Bien Ho, located on the top of an extinct volcano is known for its crystal clear water.
The flagship of Gia Lai lies in the villages, too, where unique architectures and customs dwell. Besides, Dong Xanh Cutural Park is an accommodation of varieties of flowers typically seen on Tay Nguyen. Gia Lai tourism has long been considered a very unique experience and a beautiful and famous Gia Lai tourist destination, always loved by many people.
Here is a list of 14 Gia Lai tourist attractions "not to be missed"
Lake T'Nung
Dai Doan Ket Square
Phu Cuong Waterfall
Ho Troi in Gia Lai
Lake of Tea
Chu Dang Ya Volcano
Thac Ba Lake
Chong Khong Waterfall
Nine-tiered waterfall
Kon Jang Rang Nature Reserve
Kon Ka Kinh National Park
Minh Thanh Pagoda
Pleiku Prison Historic Site
Transportation
Transportation Gia Lai is quite convenient not only by road but also by air. The province has National Road No. 14 connects Dak Lak and Kontum provinces to Da Nang and Ho Chi Minh City. Especially, the Ho Chi Minh route has shortened the distance from Gia Lai to major economic and political centers of the country.