3 Days in Hanoi, What to do?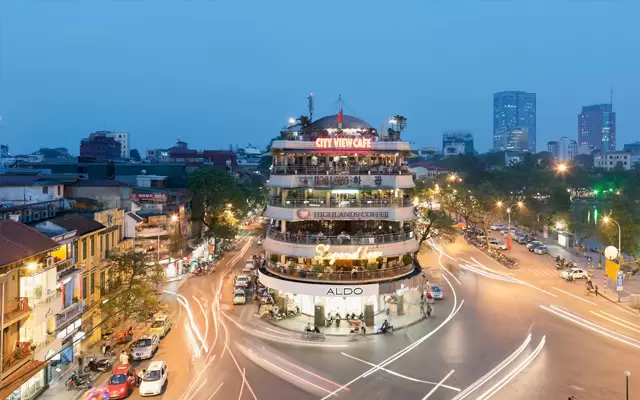 Hanoi is one of the most mesmerizing cities in Southeast Asia. The city located by Red river with charming colonial French architecture alongside traditional Buddhist temples and pagodas, lakes, scooter-infested, local shop-houses as well as cafes, galleries, food stalls, three days is the perfect amount of time for visitors to experience the best of Hanoi and its attractions.
From the city's most beautiful spots to landmarks steeped in history and culture, Hanoi has something to appeal to everyone. With this suggestion guide in-hand, you will have options for things and place to visit in Hanoi in your 3 days visit.
1. Things to do in the first day in Hanoi
1.1 Hanoi Old Quarter
Spreading north and west from Lake Ho Hoan Kiem you'll find Hanoi's ever-impressive Old Quarter. The historical center of the city, is a large network of criss-crossing streets which were once home to the city's trade guilds. In the past, all the tradesmen of a single craft would gather together in one street and many of the Old Quarter's streets were dedicated to a single trade or guild. This practice has survived over the years and it can be fun to walk down each new street to see what wares are sold there.
Mixed among all this you'll spot temples, gates, and halls dating back centuries. Two sights that show you wildly different sides of Hanoi are the grey, Gothic Saint Joseph Cathedral and the well-preserved, traditional Ancient House.
1.2 Ho Chi Minh Mausoleum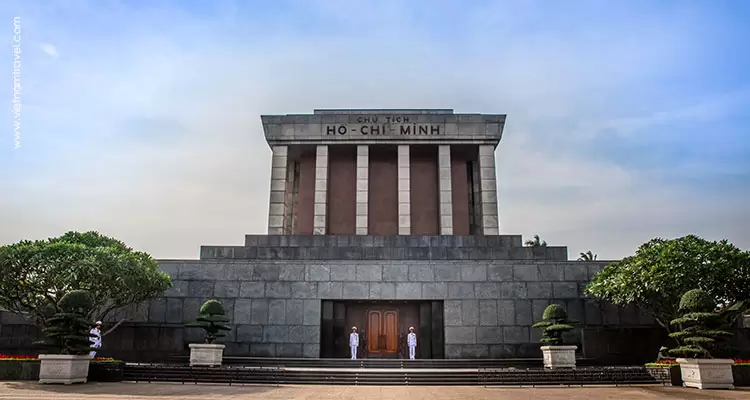 It is the final resting place of Ho Chi Minh, the most iconic and popular leader of Vietnam, known to his people as 'Uncle Ho'. His body is preserved here in a glass case at the Ho Chi Minh Mausoleum in central Hanoi (albeit against his wishes).
Hung Vuong and Le Hong Phong, 8.00-11.00 Tuesday-Thursday, Saturday and Sunday last entry at 10:15
Van Mieu (Temple of Literature)
The Temple of Literature is a long, hot walk from the Hanoi Hilton. In retrospect, it is advisable to grab a taxi to cover the distance. The grounds are comprised of traditional buildings, courtyards, and gardens first founded in 1070 AD.
Tip: You probably won't need more than 40 minutes to see the entire grounds unless you have a tour guide explaining things to you.
1.3 Hoa Lo Prison or Hanoi Hilton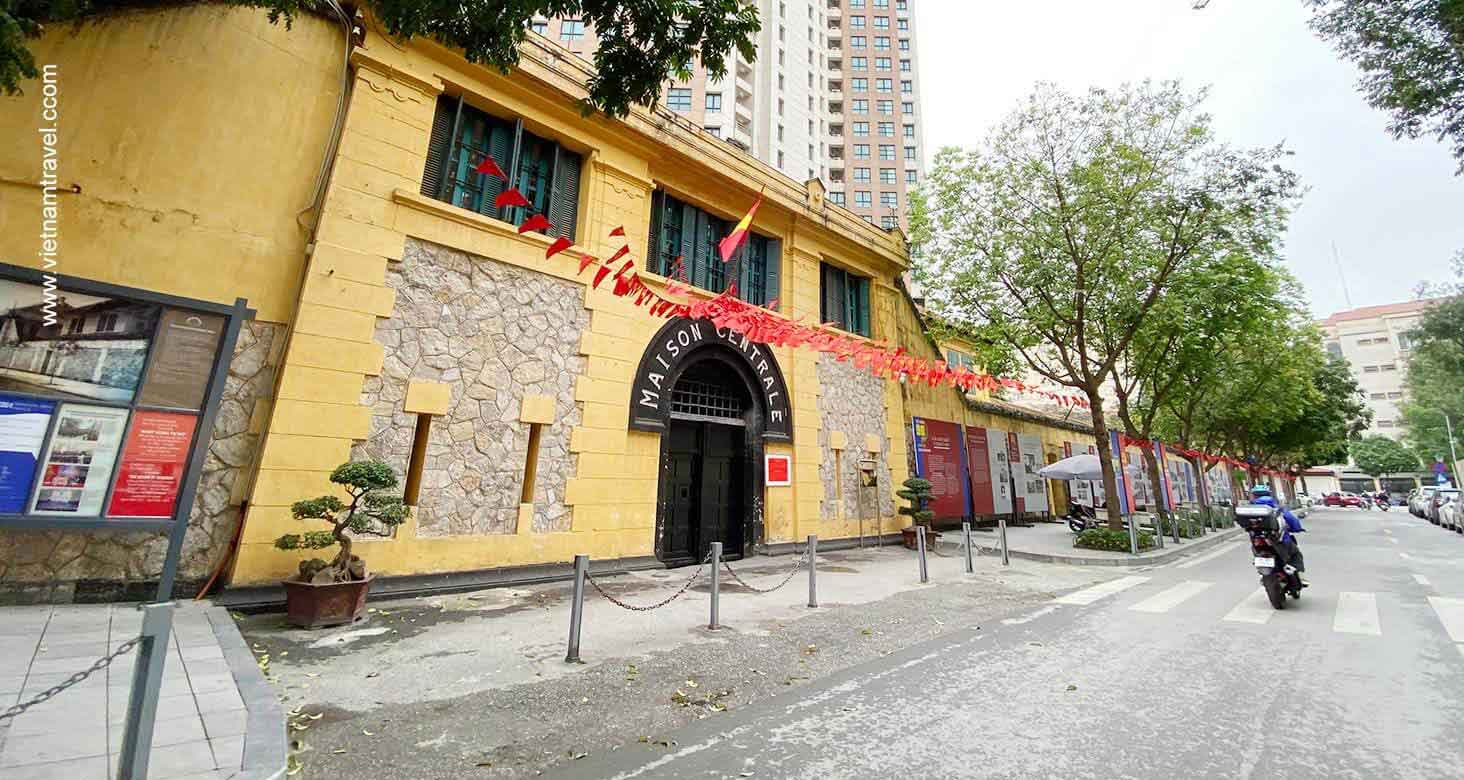 The Hanoi Hilton was named thus by United States POWs during the Vietnam war, the likes of which included U.S. Senator John McCain. It's a fascinating place, especially from an American perspective. The prison is portrayed as a relatively comfortable environment, which contradicts other oral histories and memoirs.
Hoan Kiem Lake and Ngoc Son Temple
staying nearby the lake, or venturing close to it, then you might as well stop off and see the giant preserved turtle (circa 1968) in the island temple of Ngoc Son Temple.
Turtles are a large part of local lore, and the story behind the turtle at Ngoc Son Temple is no different. The giant turtles were thought to have disappeared until a photo surfaced of one in the lake a few years ago.
Hours: 8 a.m.-5 p.m.
1.4 West Lake and Tran Quoc Pagoda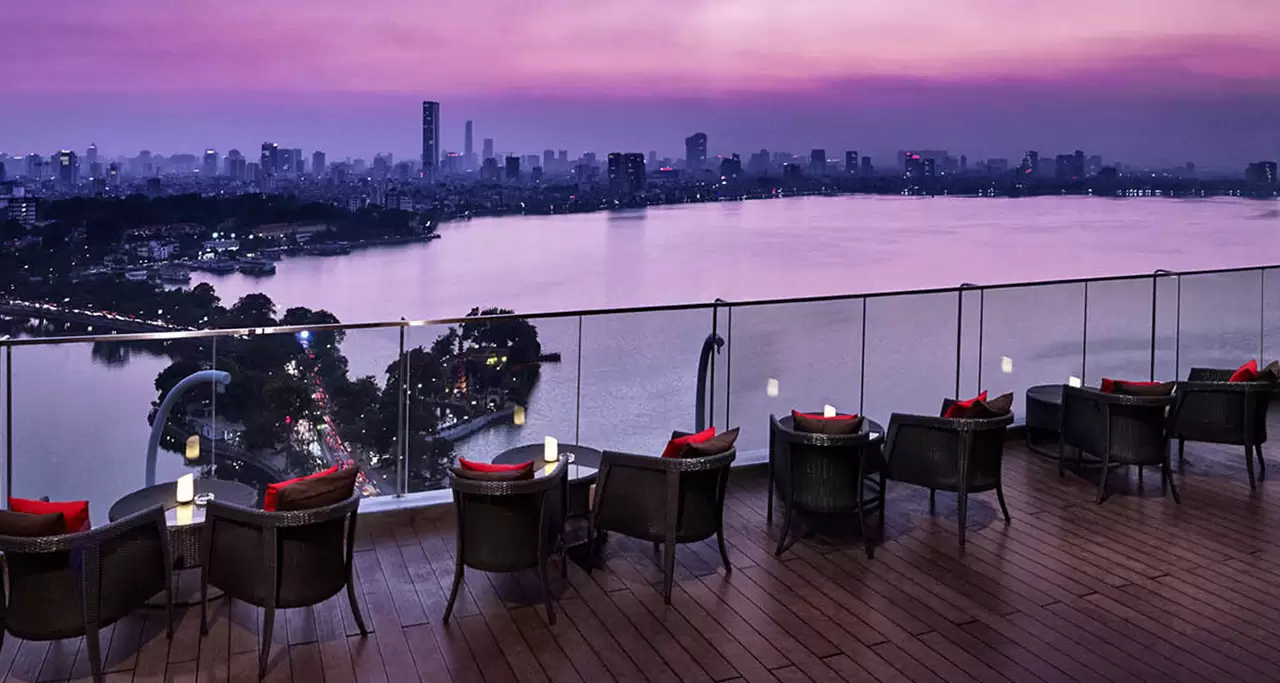 West Lake (also known as Ho Tay – Tay Ho) is one of the most famous tourist attractions in Hanoi and can also be considered as an iconic place of the capital city of Vietnam. Having a serene and tranquil beauty, West Lake Hanoi would definitely be a proper choice for those who are tired of the hustle and bustle of modern life.
Being there, tourists (or even locals) looking for respite can totally be satisfied as West Lake offers a harmonious combination of poetic lake, solemn historic areas, amazing activities, and unforgettable food.
Tran Quoc Pagoda – the oldest Pagoda in the capital of Vietnam. Tran Quoc pagoda 's opening hours are from 8 a.m to 4 p.m, thanks to which, tourists would have enough time to completely enjoy the specific architecture and stunning sunset view the Pagoda has long been famous for.
1.5 Catch a water puppet show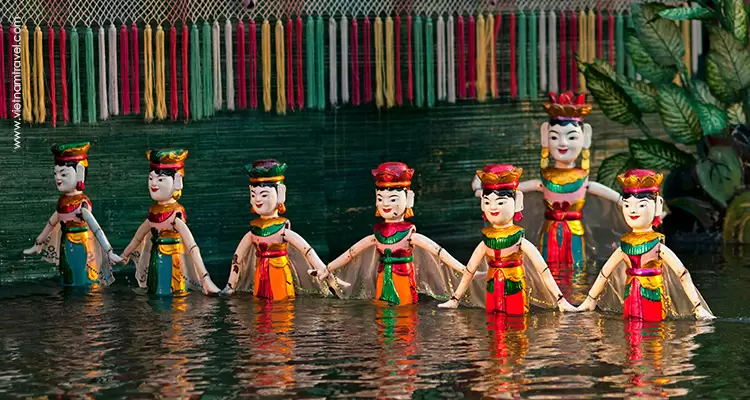 As a respite from the heat (or cold humidity in the winter months), drop in and see a water puppet show at Thang Long Water Puppet Theater. Water Puppetry is uniquely Vietnamese, and originated near Hanoi nearly 1,000 years ago.
Today, visiting the Thang Long Water Puppet Theater is almost as interesting for tourist watching as it is for checking out the traditional puppet performance. Rows of Germans, Americans and Canadians line the seats during our visit. The show itself features the dancing forms of puppets manipulated by their puppeteers in a shallow pond or wading pool and is quite entertaining.
1.6 Try the street food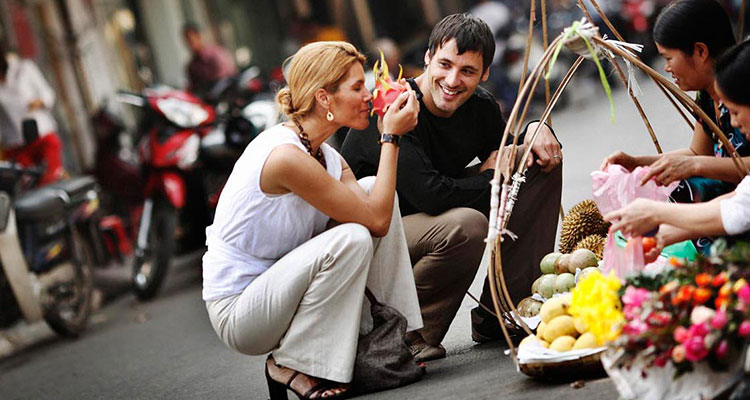 Hanoi is renowned for its street food, with some calling it the best in Vietnam, and potentially even in Asia. There are street food vendors all over the city, with a large concentration in the Old Quarter and around Hoan Kiem Lake.
Sanitation concerns aside, those looking to truly delve into the local culture should definitely try digging in at one of the many barbecue stalls, noodle stands, tea and coffee stands, and corner shops.
For those lacking the intestinal fortitude or gambling mentality, there are plenty of other edible options in the city. These options are very cheap as well, with many snacks and meals easily costing under $2. Keep an eye out for some of these Vietnamese dishes which can all be had for under $1.
1.7 Flag Lowering Ceremony at Ho Chi Minh Mausoleum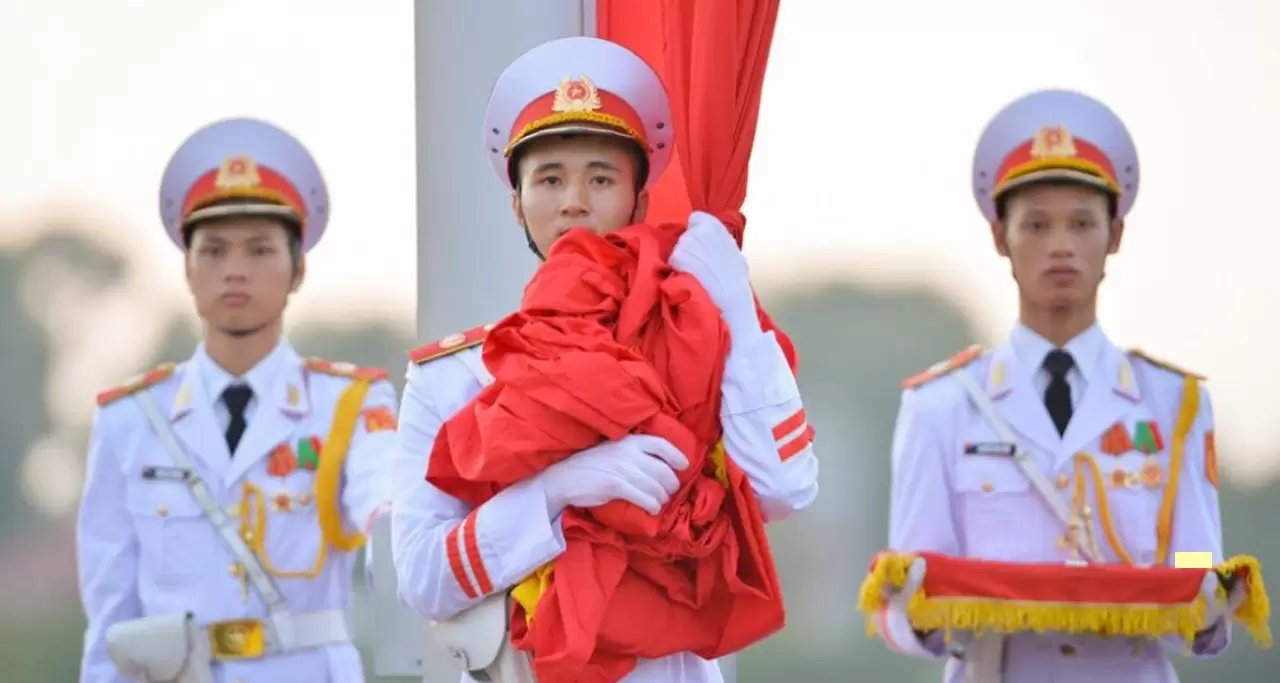 Schedule: 9 p.m daily
The Ho Chi Minh Mausoleum is in Ba Dinh District – the political center of Vietnam, where most of the government offices and embassies are located. A lot of people choose the square around Ho Chi Minh Mausoleum to walk around and do exercises in the evening. At exactly 9 p.m., there's a flag lowering ceremony. This is when everybody stops what they're doing to salute the flag in a dignified manner.
2. Things to do in your second day in Hanoi
2.1 Try the local coffee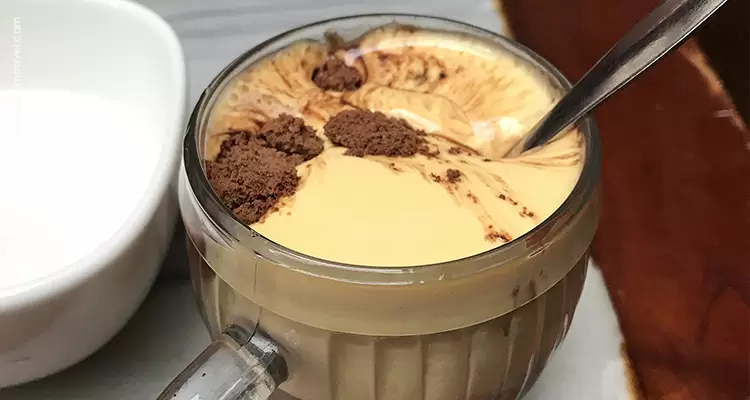 Vietnamese love their coffee, and there is no lack of coffee shops offering up many java varieties. During our trip we randomly check out five coffee shops and try different kinds of iced and hot blends. Word of warning: Those that like their coffee light will need lots of sugar as many of the Vietnamese blends can be potent, eye-popping cups of dark black goodness.
Tip: Don't drink the tap water, but ice is generally OK in Hanoi as the bars, restros, and other venues tend always to use clean-water ice not made from tap water.
2.2 Thang Long Imperial Citadel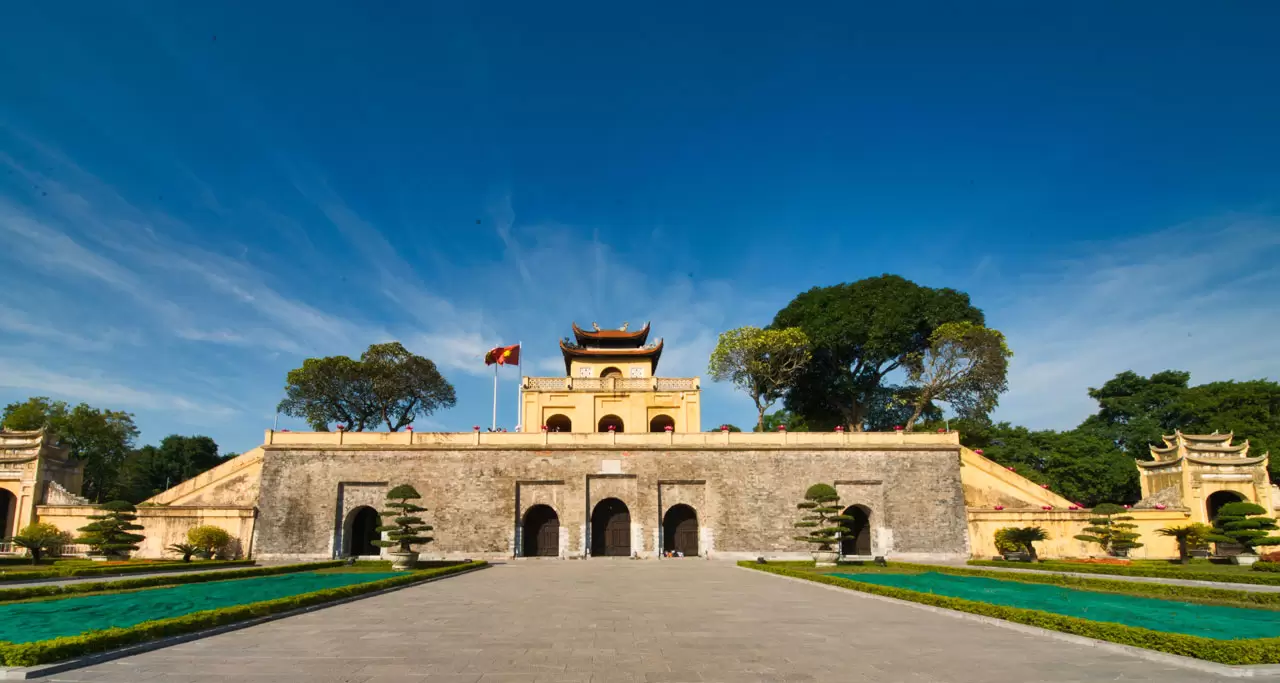 Next, it's just a short walk around the corner to the only UNESCO world heritage site in Hanoi, the Thang Long Imperial Citadel. For 800 years this citadel was home to the royal court of Vietnam and while many structures and buildings from Hanoi's royal days have been lost, this citadel still stands proud. Visiting the citadel, you can not only walk around its fortifications but also inside where there's a museum with displays on various archaeological finds from excavations on the site. Plus, there are displays there which will show you what the royal court would have looked like during the height of its power.
2.3 Vietnam Military History Museum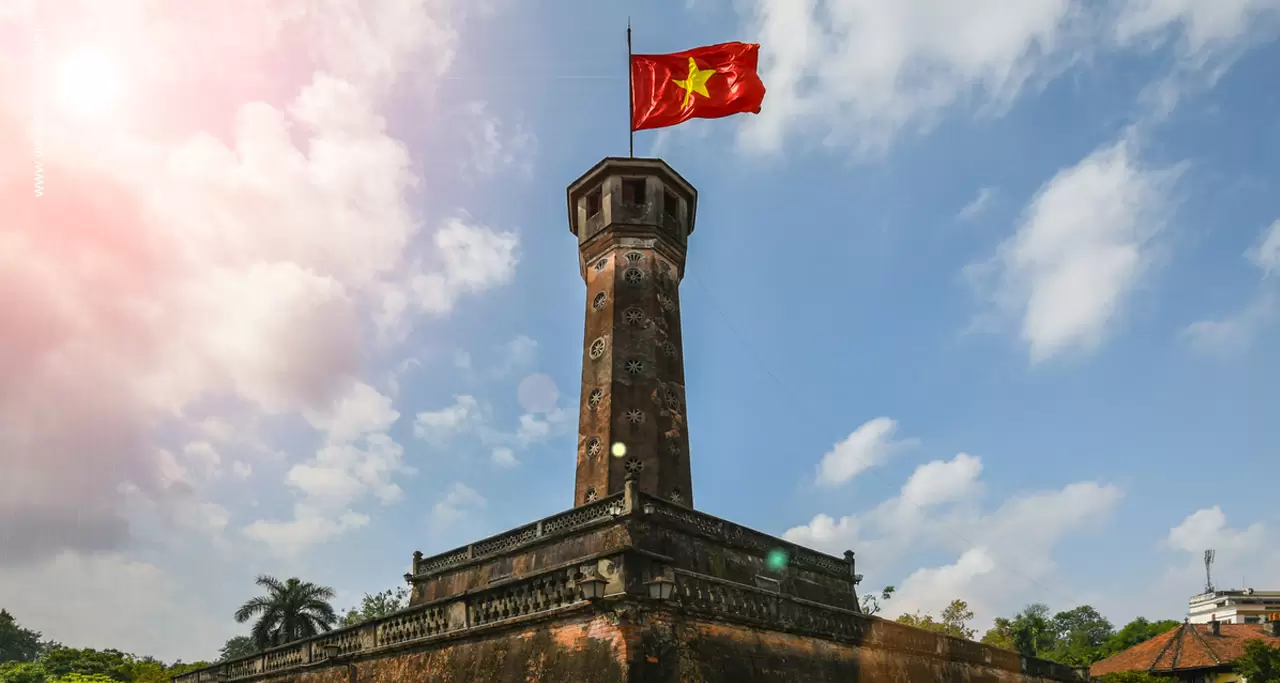 For more history on the wars in Vietnam and weapons used in the conflicts, head over to the giant Vietnamese flag flying over the Vietnam Military History Museum. Sitting under the Flag Tower of Hanoi, a large collection of military vehicles and weapons sit in the central courtyard of this museum. This includes several fighter planes, a helicopter, and even the tank that rolled through the gates of the Presidential Palace in Saigon to signal the end of the Vietnam War in 1975. Inside the museum exhibits, you can see art from past wars and read accounts by those who fought against the French and the US in the 20th century.
2.4 Huu Tiep Lake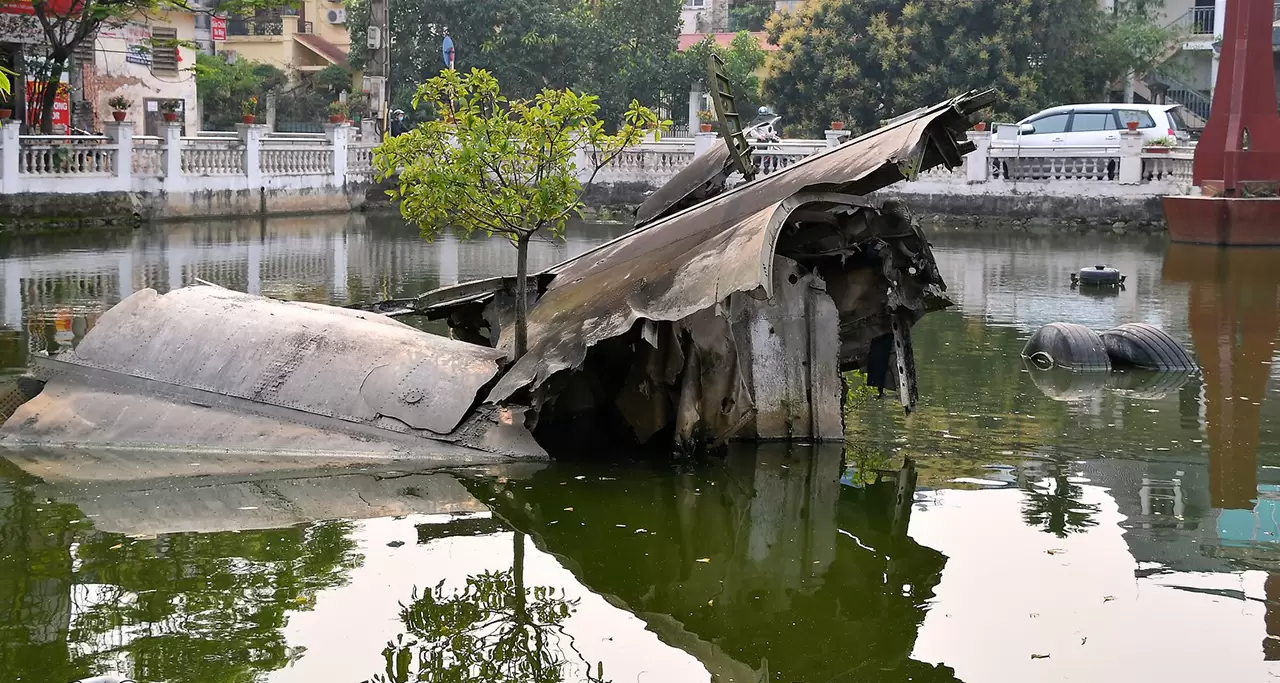 Your next stop on this side of the city involves a bit exploring down side-streets not far from the Botanical Garden. That's because you're in search of an iconic sight in Hanoi, that of wreckage from a downed US B-52 bomber breaking the surface of Huu Tiep Lake. Yet another reminder of the Vietnam War, there's a small plaque by this lake which explains the story behind the wreckage. Even with that explanation it can be hard to wrap your head around the sight of normal residential life circling this reminder of war.
2.5 Ethnology Museum
Vietnam Museum of Ethnology in Hanoi offers an insight into the 54 different ethnic groups of Vietnam in an effort to preserve cultural heritage and promote socio-cultural diversity within the country.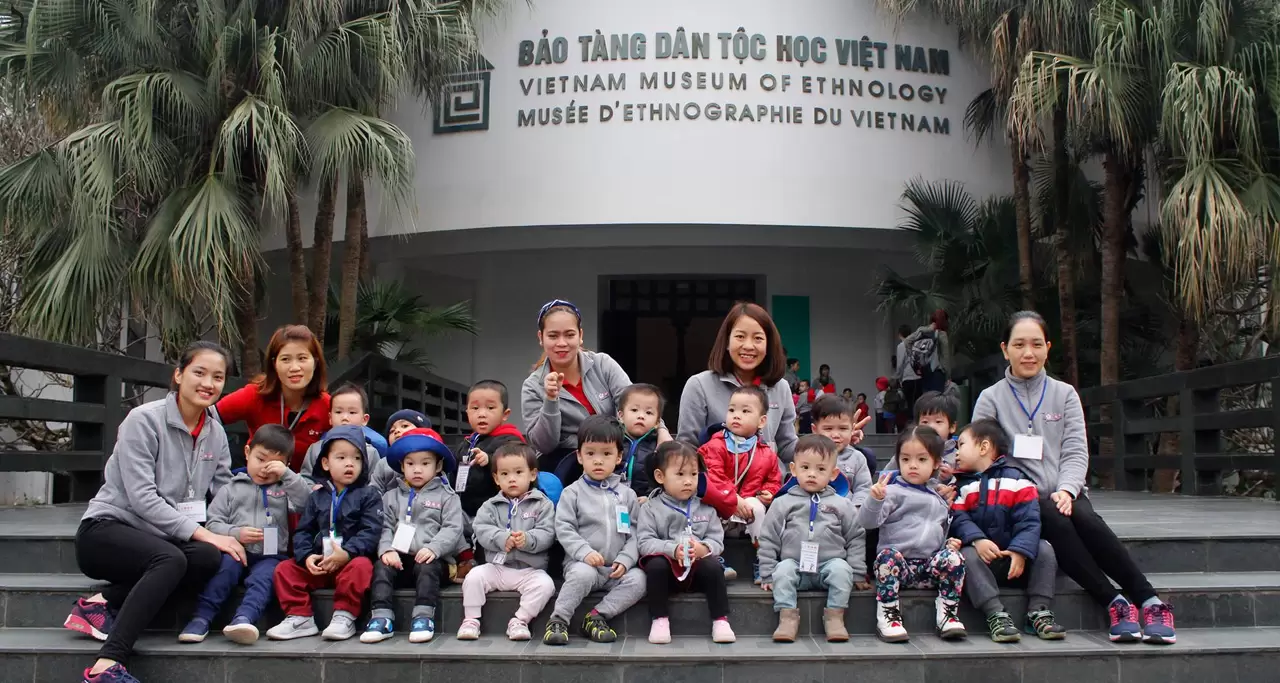 Visitors are welcome to browse some of the vast research on offer at this public museum which is also a centre for ethnographic research.
Opening Hours: From 08:30 – 17:30, closed on Mondays
Location: On Nguyen Van Huyen Street in the Cau Giay district of Hanoi about 8km away from the center of town
Remarks: The museum also has wheelchair access with ramps throughout and an elevator for access to the second floor
3. Things to do in your third day in Hanoi
3.1 Scooter trip – Vespa Tour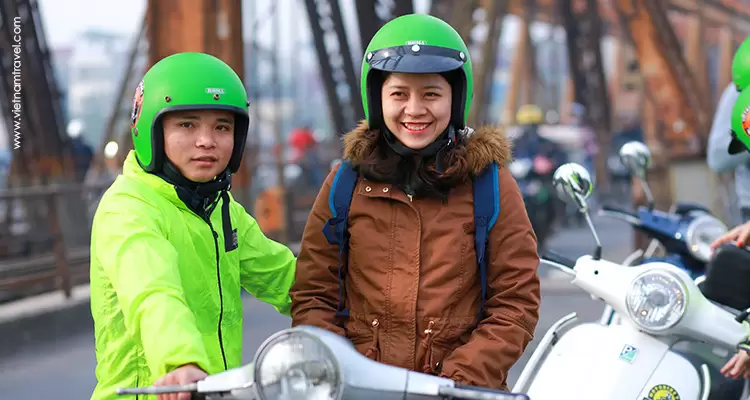 The scooter trip takes you through Long Bien Bridge, Rice paddies fields, Local Market, Ancient Co Loa Temple, visiting fruit farms, local families… A great opportunity to interact with the local and get a deeper understanding of their life.
Price: About $75
Morning Tour Starts At 8.00 am (lunch at the end)
Afternoon Tour Starts At 12.00pm (lunch at the start)
3.2 Shopping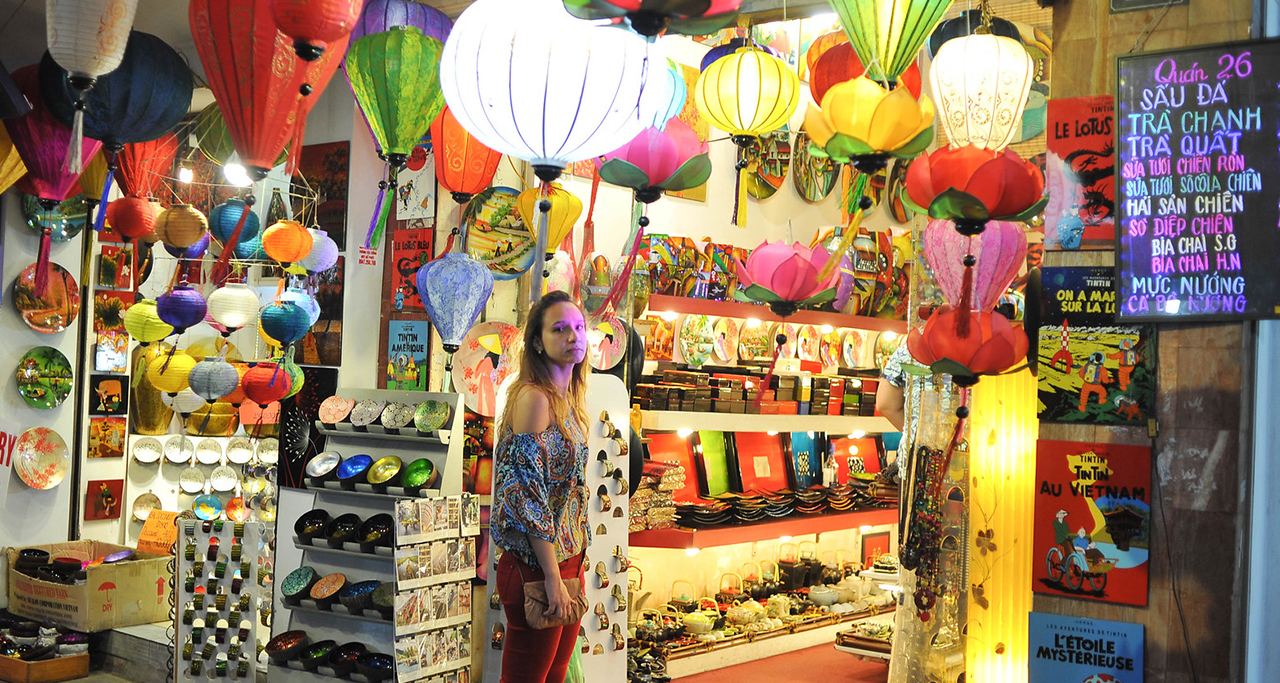 3.3 Hang Gai Street (Silk Street)
Hang Gai Street is the best place in Hanoi to shop for high quality, fashionable silk materials, traditional Vietnamese apparel, and home furnishings. Also known as Silk Street, the entirety of this 300 metre-long street is lined with fashion boutiques and local tailor shops that have been operating for decades, where you can also order personally tailored suits and dresses that are made to measure.
Set on the edge of Hanoi's Old Quarter near Hoan Kiem Lake, Silk Street is renowned for its quality and choice of craftsmen though two of our absolute favourites on Hang Gai Street are Khai Silk and Tan My Design as both stores offer ready-to-wear pieces – perfect if you're too pressed for time to get a tailor-made outfit during your holiday in Hanoi. Suits can be ready within 24 hours, though it's best to allow more time for a second fitting to make sure that your outfit is perfectly tailored.
3.4 Silver Craft at Hang Bac Street
Hang Bac street is reputed for high-quality gold and silver products. The jewelry and accessory are diversified in kinds, design, color, decoration … Thus, you can choose and buy rings, bracelets, earrings… at any shops on the street to meet your own demands and hobbies.
Some stores even make silver products following your request with the help of the best craft man's sophisticated hands.
3.5 Hom Market
Cho Hom Market is dotted with tens of fabric stores. They sell different types of fabrics with beautiful patterns on. You'll find silk, cotton, wool, cotton linen, and other types of cloths there. In addition, some stores also provide ready-to-wear clothes and accessories, including ties, shoes…
The fabrics and clothes are sold at different levels of price based on the design and the materials.
You'll find fresh vegetables, meat, fruit, instant food, clothes and accessories on the first floor. To get the high-quality fabrics, it is recommended that you explore the second floor. Some vendors can speak a little English. Thus, if you like to visit the market, it is suggested to have a local tour guide to accompany you. Please remember to bargain for the goods you are interested to buy.
Final lines:
For those staying longer in Hanoi or already been to Hanoi before, here are some further tips that help you plan your holiday more interesting.
– Ninh Binh Excursion
– Mai Chau Escape – 2 Days
– Trekking Sapa -4 Days
– North West of Vietnam Adventure – 7 Days
If you need personal assistance or agent support, please contact Vietnam Travel.