Bat Trang Ceramic Village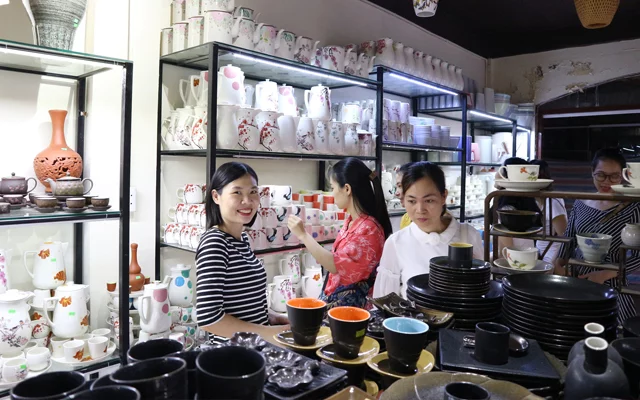 Bat Trang Ceramic Village is located outside Hanoi, just 20 minutes drive from the city center. The village has been producing ceramics and potteries for over six hundreds of years and selling all over the world. The villagers have thousand techniques to manage fire and create many types of ceramics and potteries. Bat Trang is also the ancient village for locals and visitors to know about the arts of ceramics in Vietnam. The half day trip to Bat Trang is operated by Vietnam Travel and it is highly recommended. You could also visit the village on the way back to Hanoi from Halong Bay.
1. Bat Trang Ceramic Village's History
According to several studies and trusted documents, Bat Trang Ceramic Village was established in the 14th century but the villagers said that it perhaps appeared earlier. In a story told that in 1010, when King Ly Cong Uan relocated the capital to Thang Long, many businessmen and artisans came to settle down in this area to work and trade. Also under Ly dynasty, in 1100, when the nation was in its independence and initial growth period, there were 3 scholars, who came back from their mission trip to China, bringing some learned pottery making techniques there back to Vietnam and teaching the people of Bat Trang. Taking the advantages of resources of white clay, many potters came and built the pottery kilns here. As the time went by, Bat Trang ceramic products have been developed and become well-known for the best quality, style and glaze.
With a great location by Red River, between Thang Long and Pho Hien, two busy trading ports in North Vietnam at that time, ceramic products of Bat Trang Village were exported to many countries all over the world by water ways thanks to Japan, Chinese and Western trading boats that passed by.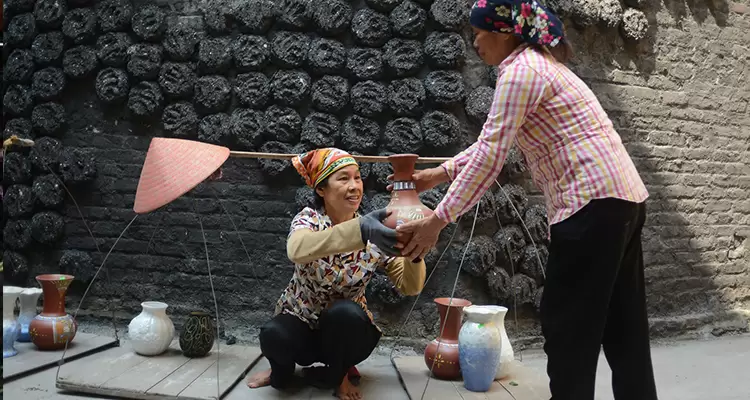 However, in the 18th and 19th centuries, Trinh – Nguyen Dynasty applied some restricting foreign trade policies which reduced trade relations between Vietnam and many other countries. As a result, the ceramic products were no longer exported to the world market. Only since 1896, thanks to the economic reform and development, Bat Trang Ceramic Village has had a huge change in toward market economy and has been widely known through its impressive high quality exported ceramic products. Nowadays, Bat Trang ceramic products are becoming more and more abundant and diverse. Besides traditional products, it also produces many new products to meet domestic demand such as kettles, dishes, flowerpot… as well as exporting orders.
2. Famous Products
Bat Trang products are divided into 3 categories based on purposes of use:
– Household items: plates, bowls, cups, tea cups, tea trays, kettles, cigarettes, wine jugs, lime jars, jars, flowerpots, vases…
– Worshipping items: candle holders, lamp stands, incense burners, altar boxes, and swords.
– Decorative items: model houses, dragon statues, horse statues, Maitreya statues, tiger statues, elephant statues, three-head statues and architectural fixtures.
To make a perfect product, the artisans have to follow 3 steps.  The first step is to make the product mold from suitable clay. The second step is to decorate and cover the product mold with glaze. Lastly, the raw products are baked in 3 days and 3 nights with temperature at 1200°C – 1300°, then brought out, classified, checked and prove the qualified products.
What makes Bat Trang ceramic products different from other ones is their high-quality glaze and a variety of colors including blue, brown, while, green… Besides, thanks to artisans' modern production techniques and creativity, many new products have been born with special designs and diversified decorations, even daily household items have the beauty like decoration ones.
3. Things to do in Bat Trang Pottery Village
* Working on hand-making products
Coming here, you have a great chance to make your own handmade pottery items. You will be provided a rotating table and a tray of clay and introduced the process of making products. Then you are freely to create your own one such as cup, pot, bowl, plate as you like. You can choose to leave item at the shop or dry it, taking about one hour, then decorate it with available colors. The fee of join a pottery-making workshop is about 3$/person and it costs more about the same money to bake and glaze for the final product. After that, you can bring it home as a souvenir or a gift.
* Shopping
After trying to be an artisans in a short time, you can walk around the village to understand more about the locals' daily life. It is a good decision if you want to buy some souvenirs like necklaces, bracelets, key chains, piggy banks for your relatives and friends with reasonable price.
* Visiting Museum of Bat Trang Ceramic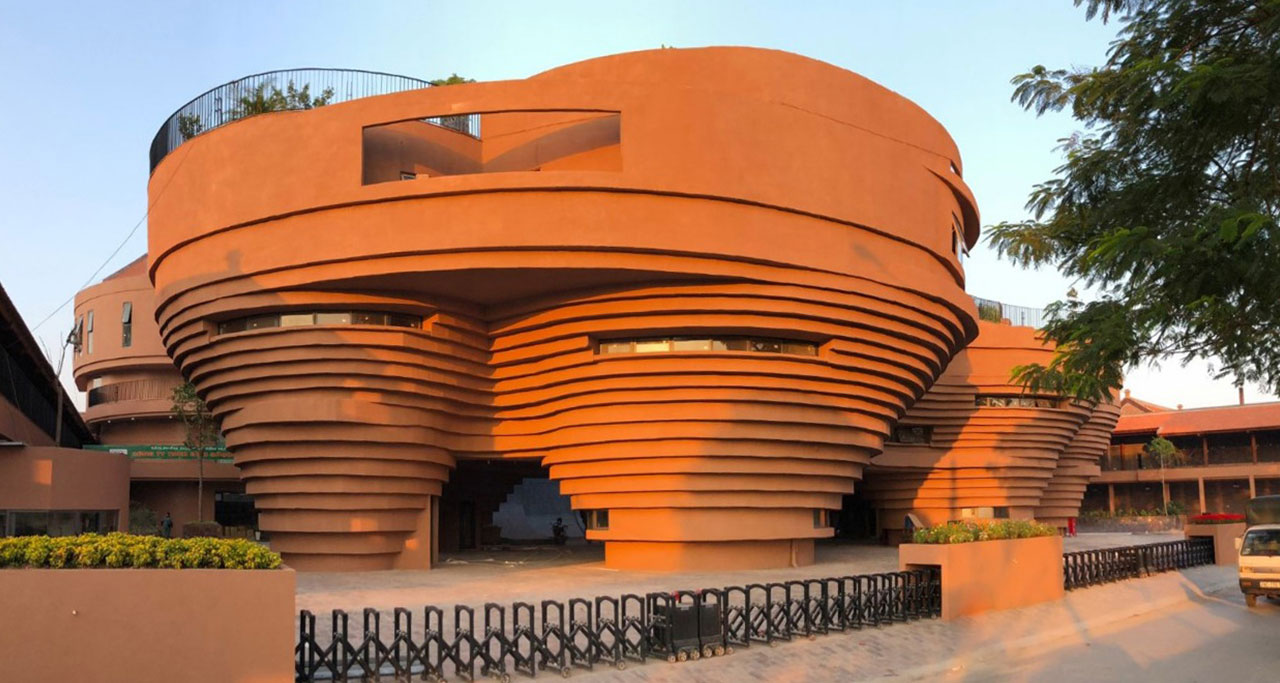 Bat Trang Ceramic Museum was developed in the context that the villages around Hanoi are affected by the rapid urbanization rate along with the change of living patterns of households in the region. The task is to create a community that contributes to preserving traditional values while promoting commercial values. With the idea of combining tourism production and development, the museum model is a place to display handicraft ceramic products, as well as a stopover in the tourist route to visit craft villages along the Red River.
4. How to get to Bat Trang Ceramic Village
Bat Trang is located in Gia Lam District, about 15km away from Hanoi City Center and there are several options:
– By bus: You can take a bus number 47, near Dong Xuan market and stop right at Bat Trang village.
– By motorbike: From city center, you can pass either Long Bien Bridge or Chuong Duong Bridge to get Bat Trang on about 45-minutes driving.
– By private car: It is recommended to go by private car for your safety and the most comfort.