Night markets in Can Tho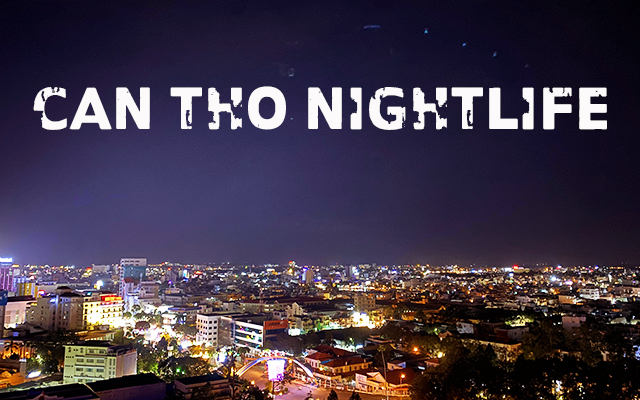 As the largest city of the magnificent Mekong Delta in the South of Vietnam, Can Tho City is not only vibrant and crowded around the streets all day long but also more bustling and colorful when the darkness covers. There are many interesting things to explore, in which night markets are among of the attractive place providing the most authentic cooking of local culinary. Can Tho City currently possess 3 famous night markets, and each of them has a unique feature that you should visit all of these three if you really have time. Let's see the list to find the exciting things of Can Tho night markets before your trip.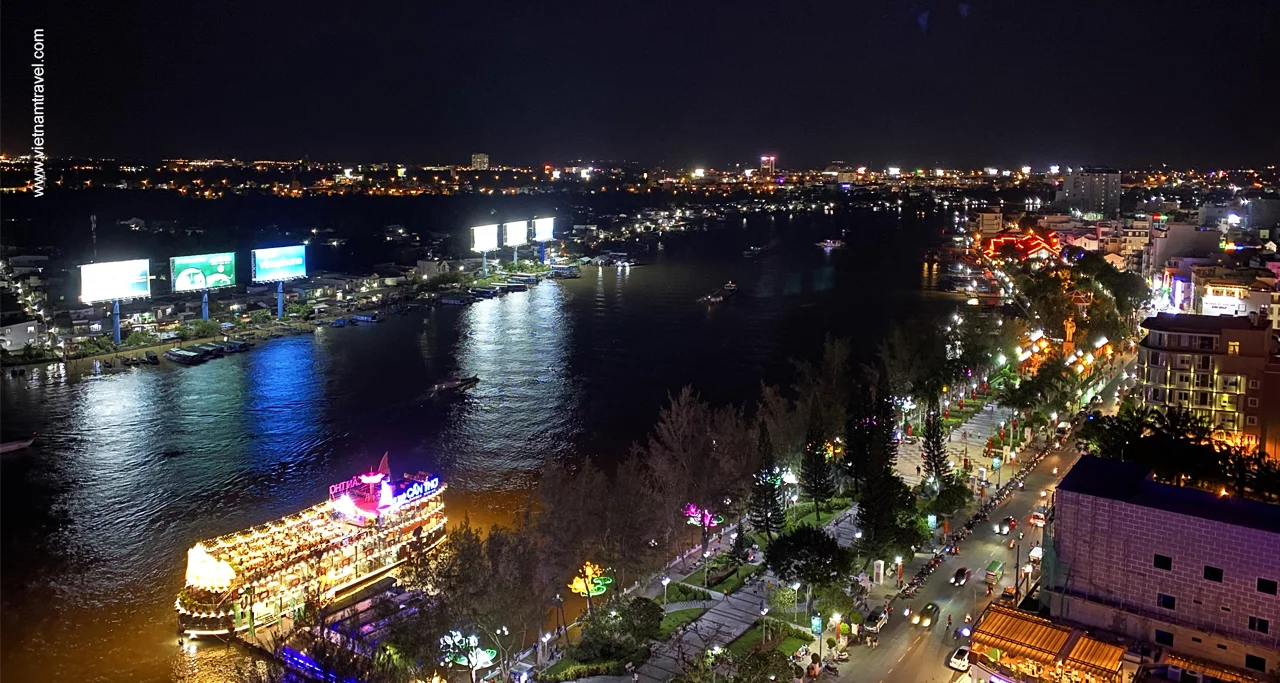 1. Tay Do Night Market (Can Tho Night Market)
Tay Do, referred to as the old market, is a bustling night market in Can Tho with a variety of street food. At the same age to the Ben Thanh Market in Ho Chi Minh City, Tay Do marks a long-standing trading place of Southern Vietnam provinces with several changing names from the start such as Luc Tinh Market (6 Southern provinces under the French colonial period), Ham Duong Market, then Can Tho Market. As also called "Tay Do land", that's why the name of Tay Do Night Market was born.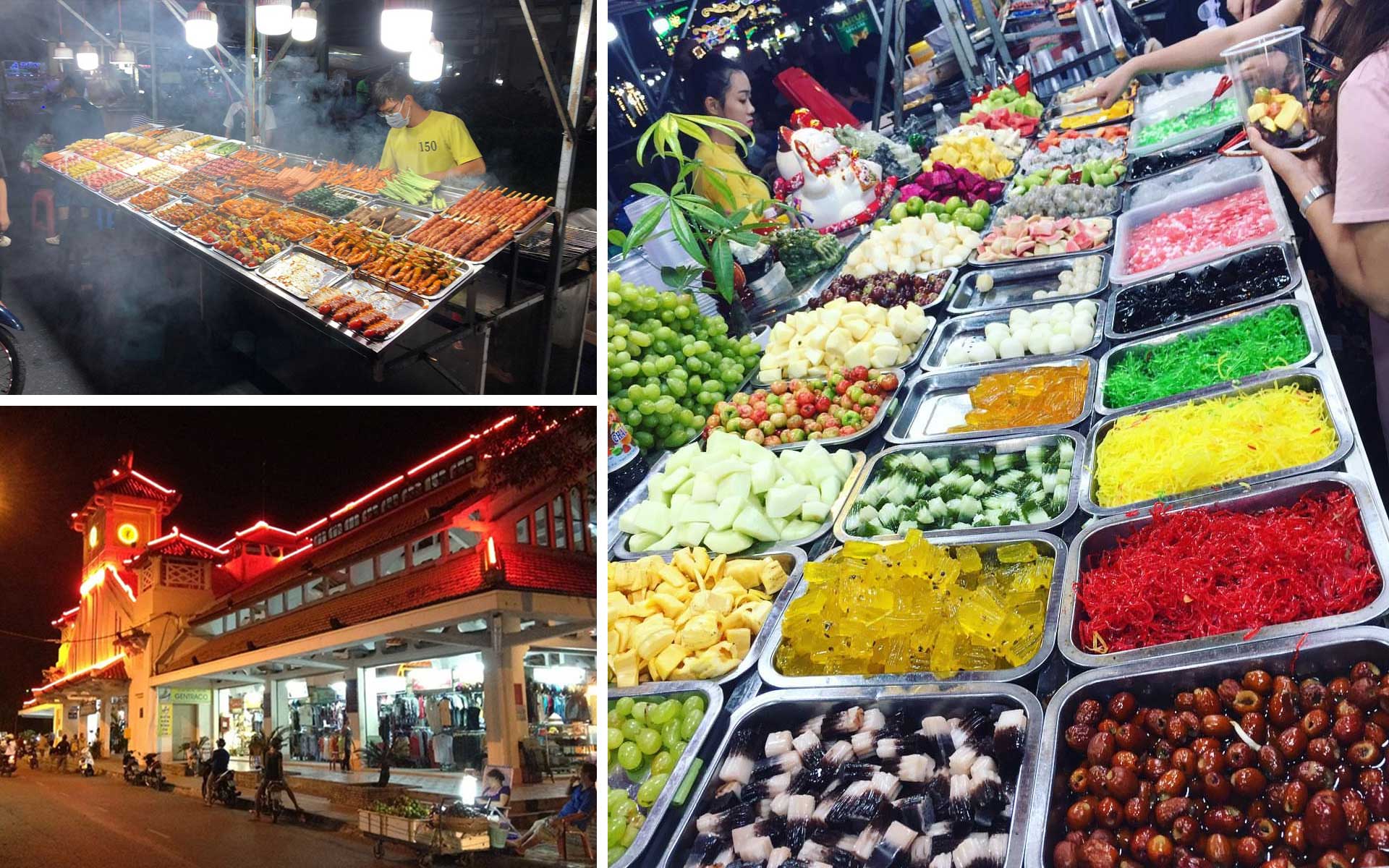 At night, the market becomes bustling and sparkling under magical lights. Visitors will be overwhelmed by the charming ancient beauty that is no less than the ancient town of Hoi An. Asian architecture with multi-storey tiled roofs together with harmonious river water are special highlights that make Tay Do night market an attractive destination.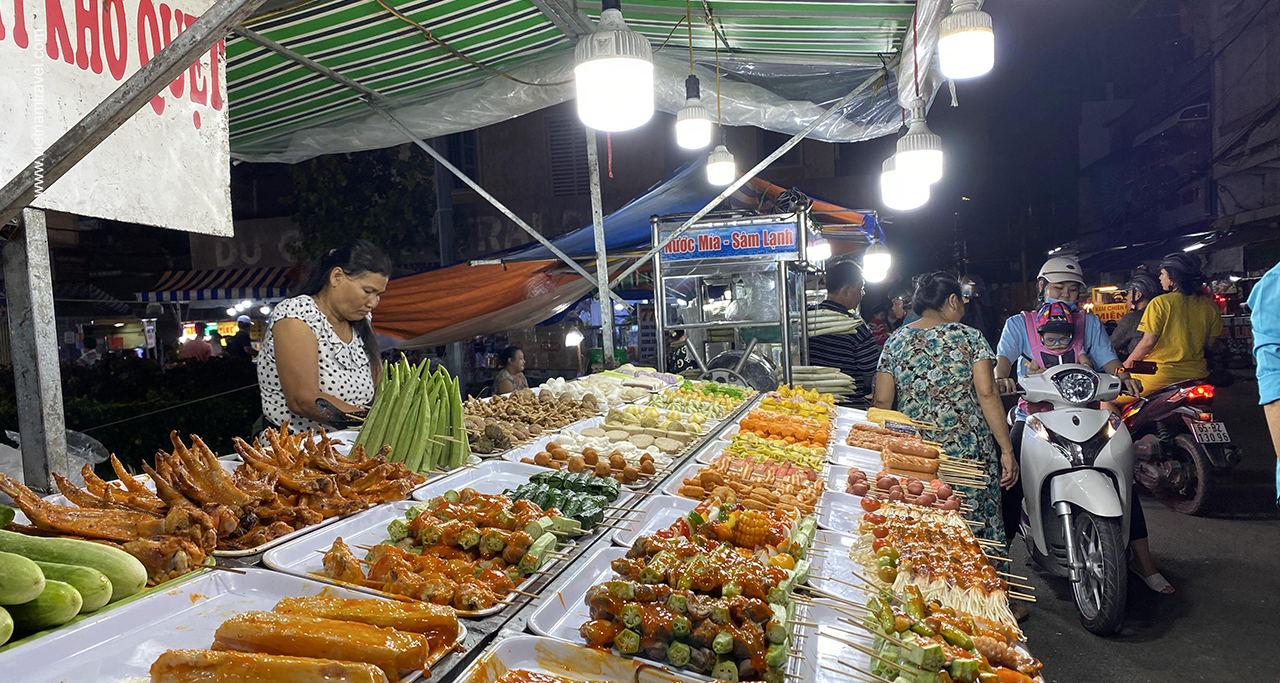 With wide paved walkways and stalls are also arranged straight, Tay Do Night Market looks not much crowded. The items for sale here are extremely diverse: from fruits to clothes, jewelry to handicrafts or seafood …Moreover, a variety of Vietnamese and Western dishes, even variations of Thai, Japanese food and drinks at very affordable prices attract flock of visitors to come and enjoy.
Currently Tay Do Night Market has many other recreational activities to serve tourists such as playing video games, outdoor music stage without paying much money… All are in great harmony with cool atmosphere at night creating unforgettable memories.
Location: Hai Ba Trung Street, Ninh Kieu District, Can Tho City.
Opening hours: Daily from 5.00pm to 11.00pm.
2. Ninh Kieu Night Market
Located right opposite Ninh Kieu wharf park, Ninh Kieu Night Market is just next to Tay Do Night Market with one street away. The market sells mainly cheap clothes and shoes of all kinds.
Here you can find a variety of pajamas, women's fashion outfits or men's fashion stalls and even shoe kiosks.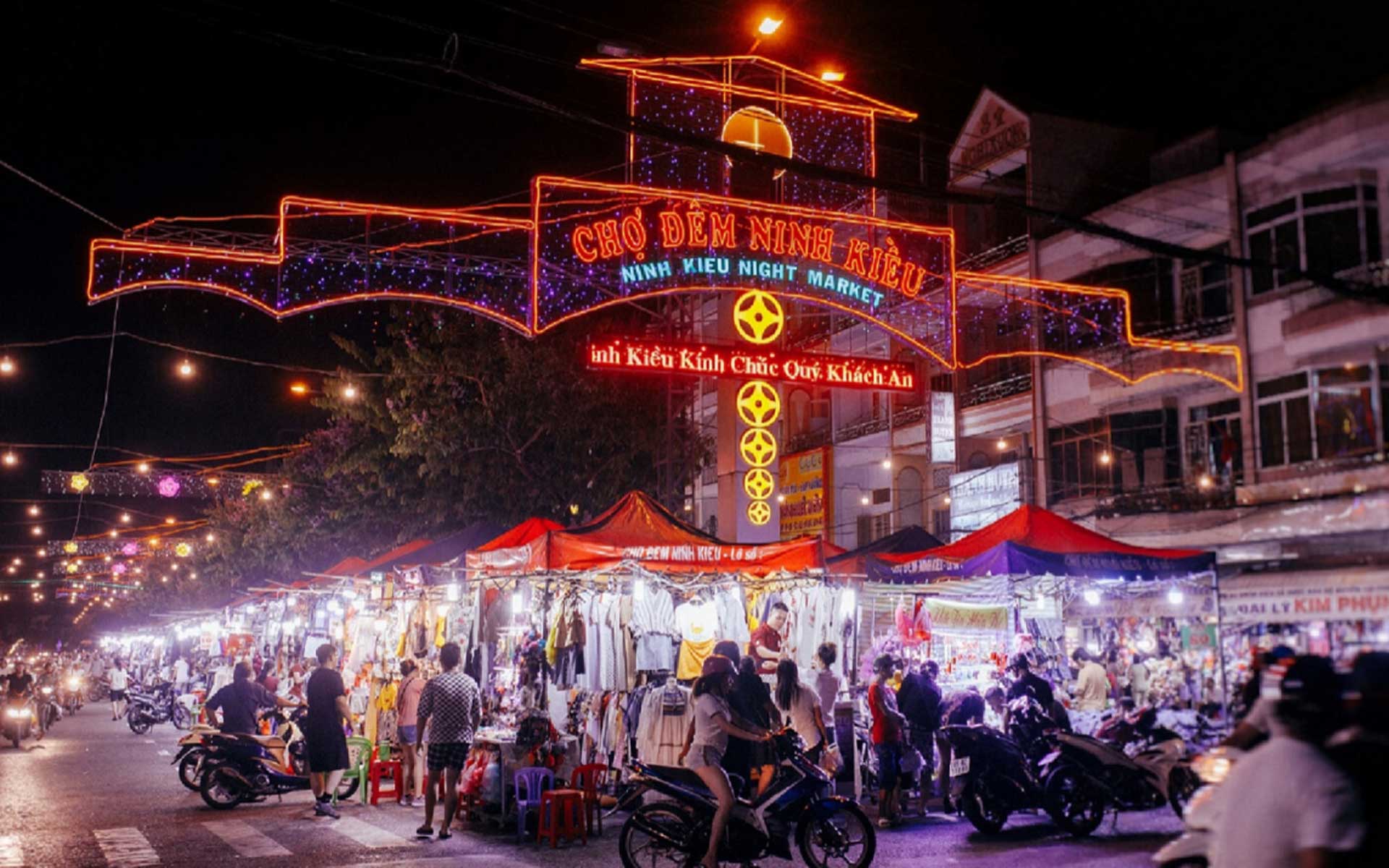 The impressive point at the market is the stalls selling T-shirts which can instantly print photos on shirts. Sample pictures are either prepared or specified by the buyer on the existing covers.
Regarding food, the most special dish of Ninh Kieu Night Market is all kinds of sweet soup, such as sweet soup with black bean, red bean, white bean, green bean, Thai or mixed one… Besides tea, sugarcane juice here is also deliciously different that it is known as the typical drink of the West. With raw materials from big, sweet and fresh sugarcane, the juice is pressed together with passion fruit, pineapple, durian…to make a cup of sugarcane juice a unique flavor.
Location: Corner of Hai Ba Trung – Nguyen Thai Hoc – Ben Ninh Kieu Street, Ninh Kieu District, Can Tho City.
Opening hours: Daily from 5.00pm to 12.00am.
3. Tran Phu Night Market (Cai Khe Night Market)
If Tay Do Night Market and Ninh Kieu Night Market are located in close proximity in the central area near Ninh Kieu Wharf, Tran Phu Night Market is nestled in Cai Khe area, stretching from Tran Phu Street to Song Hau Park and a part of Can Tho Stadium. Because of its location, the market is also known as Cai Khe Night Market.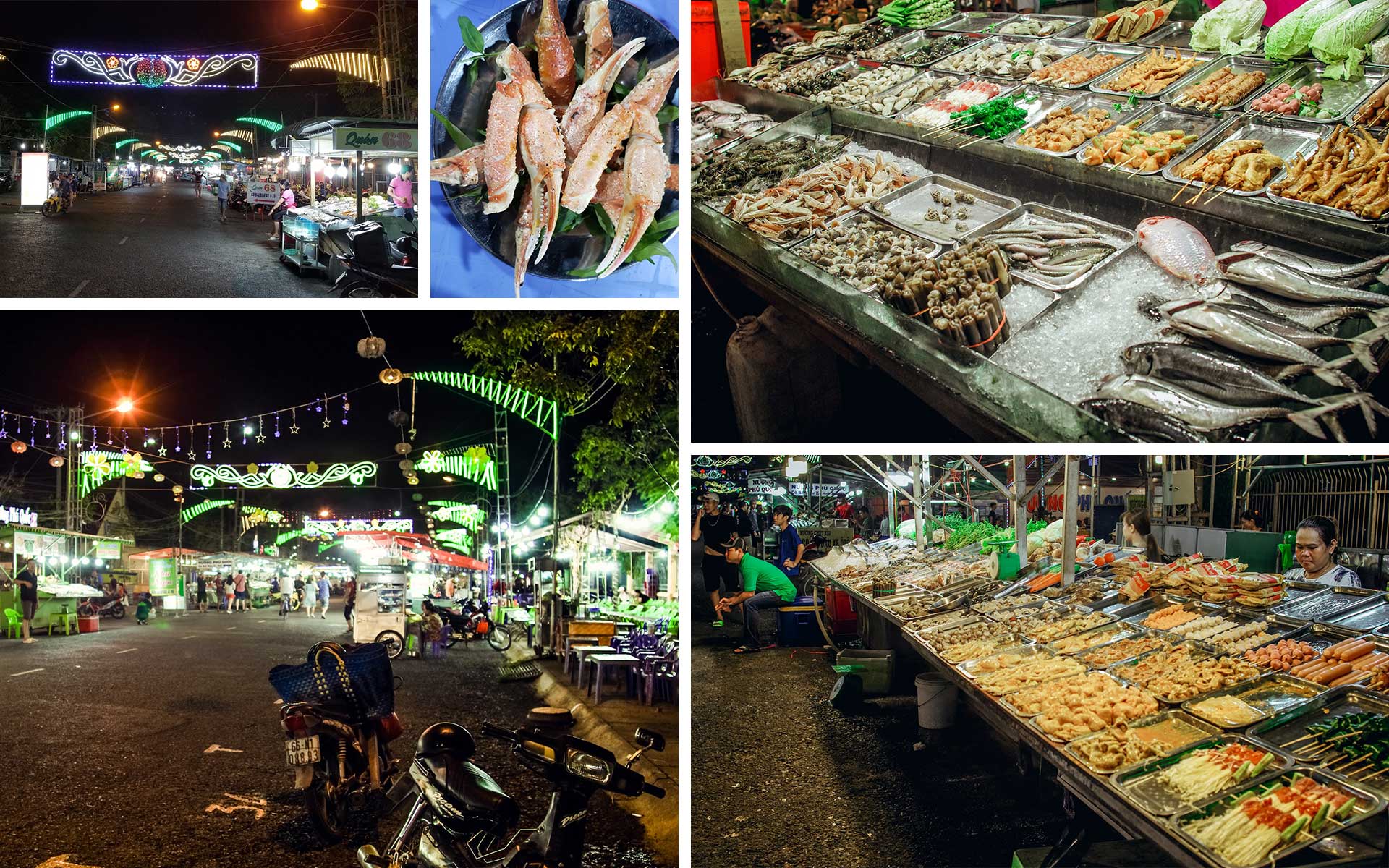 Tran Phu Night Market is known by locals and tourists as the most vibrant culinary street in Can Tho City with a vast array of seafood restaurants, grilled hot pot of all kinds.
Seafood here is fresh, delicious and very diverse from fish, octopus, shrimp, squid and many different types of snails in guarantee of food hygiene and safety. The prices are clearly listed without worrying about cutting. You should try dishes like grilled oysters, grilled squid with mustard sauce, grilled snail with pepper …
Another famous dish in this market is fruit buffet or fruit bowl with more than 30 different toppings for diners to freely choose, served with syrup and milk to enhance the delicious taste that is irresistible.
There are also fast food and other drinks as more good choice if you want to enjoy all the typical Western dishes.
Location: Tran Phu Street, Cai Khe, Ninh Kieu District, Can Tho City.
Opening hours: Daily from 4.00pm to 1.00am.
4. Tips For A Visit To Night Markets In Can Tho
– It is easy for you to reach the night markets in the centre of Can Tho City on foot if your hotel is centrally located. Otherwise, motorbike or taxi can be a suitable alternative for a bit further market in Tran Phu.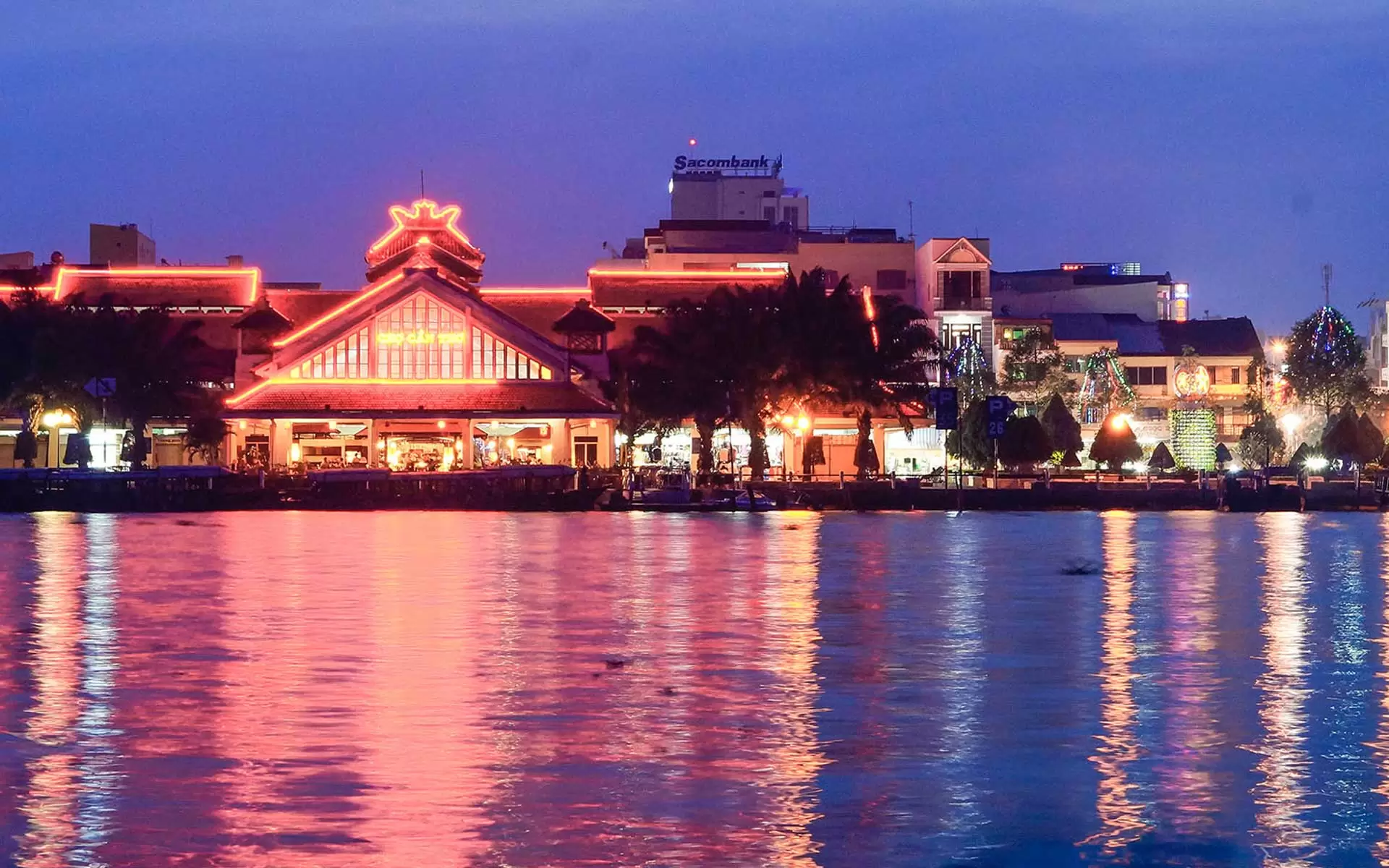 – You can express your bargain skills at night markets before deciding whether to buy or not.
– The night markets will be quite crowded, so you should take best care of the personal belongings carefully, especially phone, money, identification papers.
– If shopping is not your thing, wandering around night markets to see a hustling prospect full of colorful and eye-catching items is still a good idea and never lets you down. Otherwise, spending a night out in cafés or bars with fresh fruit smoothies or traditional Vietnamese coffee by the quay or dining on the boat along Hau River or walking along Ninh Kieu Bridge…will be wonderful experiences instead.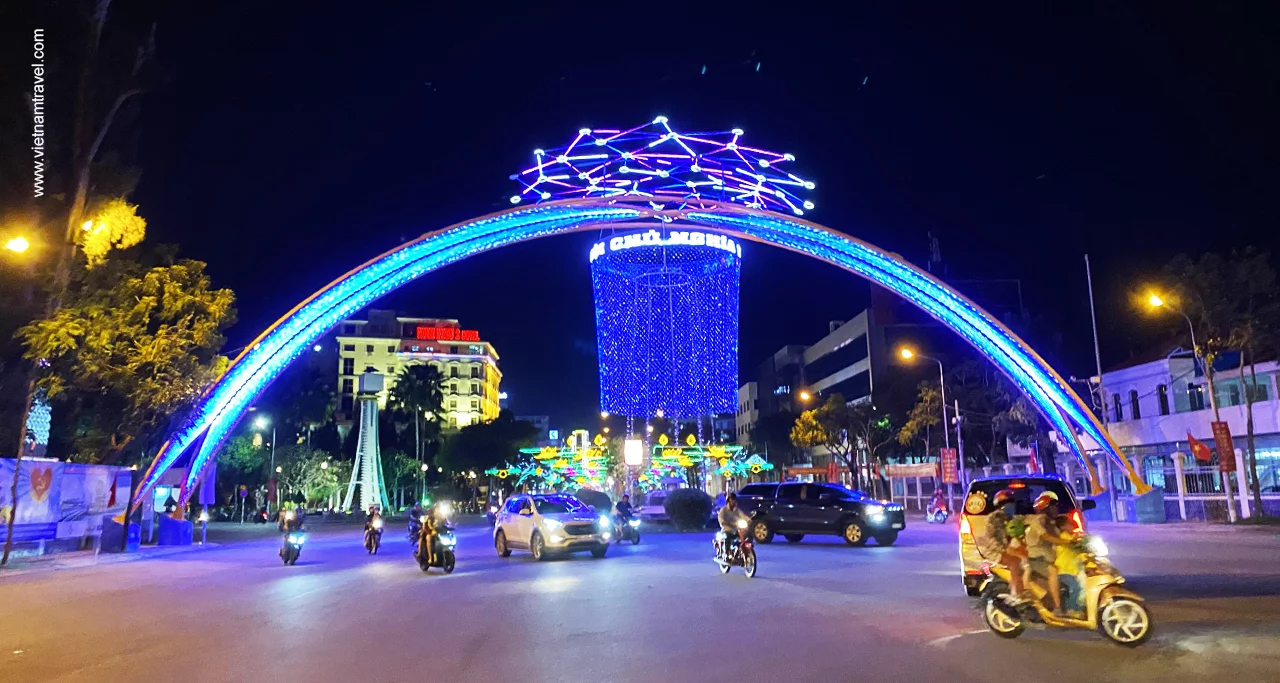 – Streets of the city center of Can Tho are not crowded after 11.00pm anymore and sometimes become dangerous if you go alone. You should better to come back to your hotel before that time for the safety.
"Cần Thơ gạo trắng nước trong
Ai đi đến đó lòng không muốn về."
(Can Tho attracts with white rice and pure water.
Whoever goes there – expect to stay longer).
Let's come to Can Tho City to get your own view & experience on how this Vietnamese folk verse works. Vietnam Travel will be happy to provide any travel services  for your trip to Can Tho and Mekong delta.