Con Dao Island – A laid-back Beach Getaway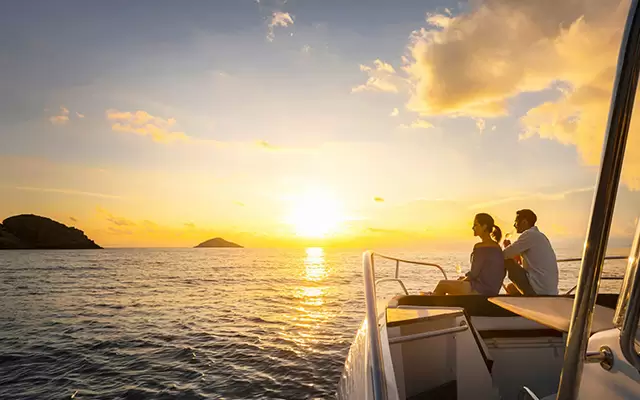 Con Dao is a name of an archipelago of Ba Ria – Vung Tau Province in the south of Vietnam. It is the largest island in the chain of 16 mountainous islands and islets, with a total area of 76km² and the local population is about 5,000 inhabitants. Con Dao Island is known for not only the prison system to detain and torture the political prisoners but also the lovely romantic beaches and the beauty of the wild nature. Ranked fourth in the top 10 must-see places in Asia in 2016 by Lonely Planet magazine, the island has now become an international charming tourism destination for tourists worldwide to explore

1. Mysterious and gruesome history of Con Dao Island
Con Dao Island has been referred as"The Hell on Earth"with the notorious prison built and ran by French colonist and American military during Vietnam War. This place is full of prisons, where many medieval punishments and tortures were carried out. Anyone arrested there would suffer the death slowly and painfully.
The most famous and terrible prison is "tiger cages" established in 1940 in order to incarcerate about 2,000 Vietnamese political prisoners. Containing 120 chambers having ceiling bars, where the jailers poked at the prisoners like tigers in the zoo. The prisoners were hit by the sticks from above and even sprinkled with water and lime. More horribly, jailers even invented "sunbathe room", known as the "tiger cages" with no roof to force people inside to suffer from the sun heat for days. These "tiger cages" were constructed away from the major prisons and were not excavated until 1970 when Tom Harkin, a US congressional aide visited the town of Con Son and saw evidence of the brutal maltreatment of prisoners. Apart from "tiger cages", Phu Hai Prison, Phu Binh camp or Hang Duong Cemetery are also the famous places which conjure up a dark memory in Con Dao that makes anyone trembling when reminding of the past.
2. Sightseeing on Con Dao Island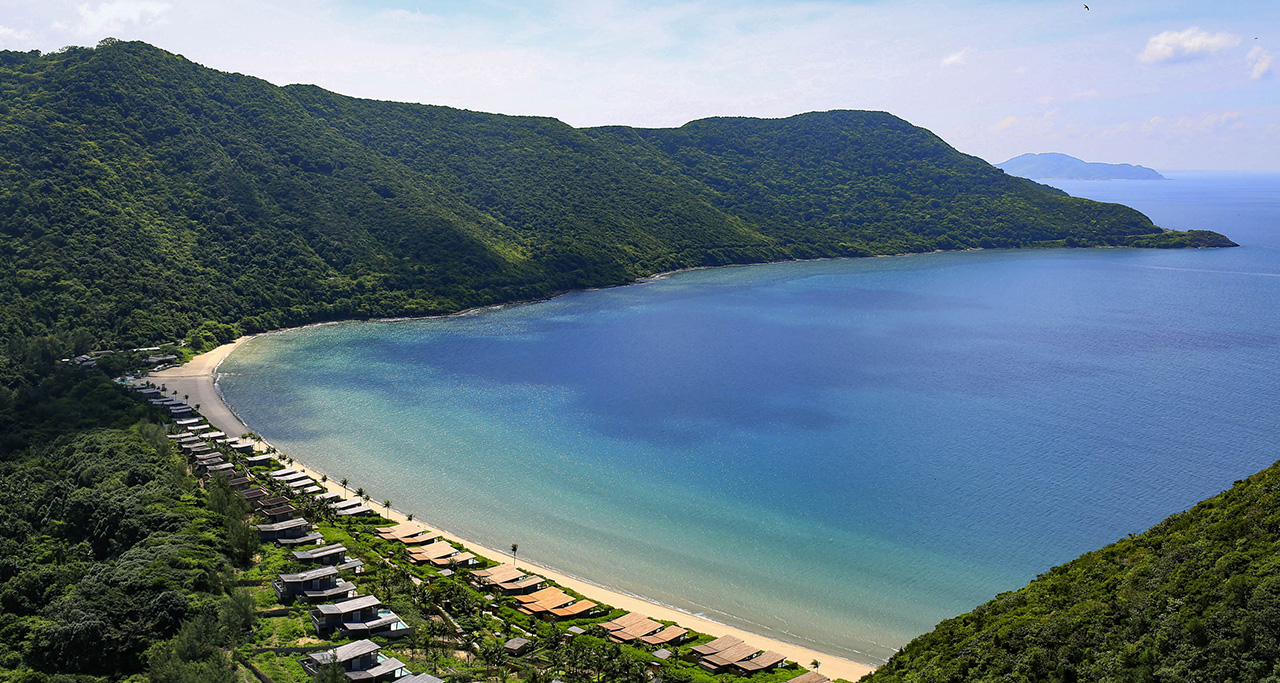 Con Dao Island nowadays is famous for the beautiful and untouched beaches in Vietnam. Travelers will be surprised at the splendid beauty of the island with lovely beaches, scenic bays, coral reefs, and partially covered in thick forests. As the largest one among 16 islands, Con Dao possesses 200km of ideal coast with crystal emerald sea and fine white sandy beaches. From a bird's eye view, this island looks like a powerful hunting sea bear amidst the incredible blue of the sea.

Con Dao is one of the few places in Vietnam that is home to rare dugong, sea turtles, and dolphins, and to varieties of orchids found nowhere else in this country. It is a shining example of good conservation. 80% of the land area of the archipelago is a National Park offering primary jungle teeming with interesting life such as the endemic black squirrel and the crab-eating macaque.
Read more: Best Tourist Islands In Vietnam
2.1. Dam Trau Beach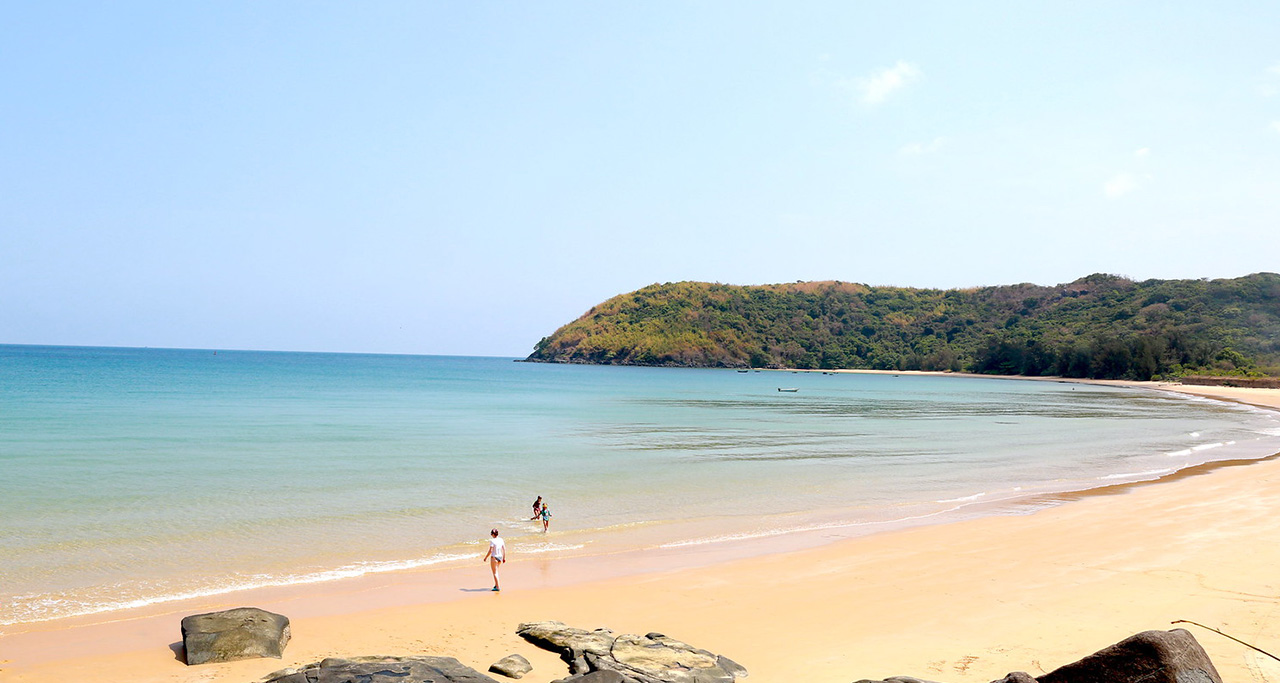 It is hard to ignore Dam Trau Beach which is considered as one of the most beautiful beaches on Con Dao Island. Located 15km to the north of Con Son town center, Dam Trau is home to stunning sceneries of smooth white sand that stretches along the bottom of all-shaped cliffs and has symbolized a yellow ribbon tied across the green carpet. Since the beach is surrounded by pockets of tropical jungle, old green pine trees and a prominent bamboo forest, the air is so fresh and the space is so quite. This is an ideal place for anyone to wind down.
2.2. An Hai Beach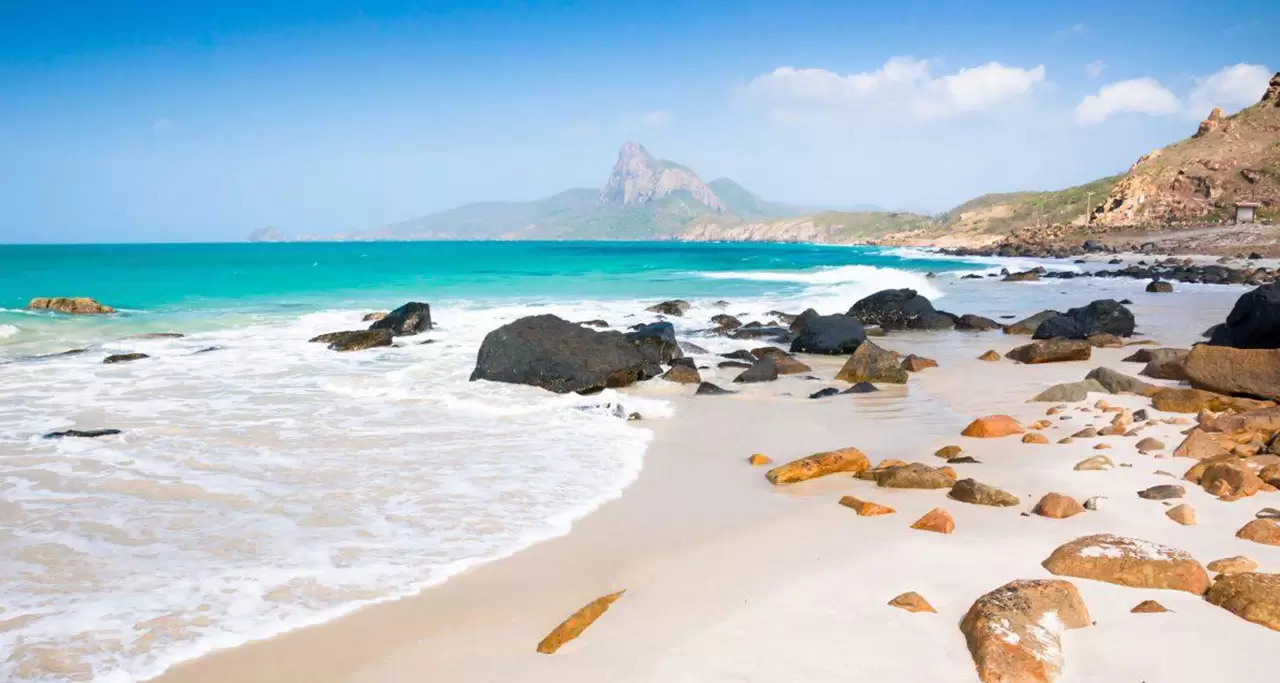 An Hai Beach is the main beach of Con Dao Island, where most resorts and hotels are located. The beach stretches quite a long distance with white smooth sand, crystal waters and calm waves. It is relatively crowded, especially before sunset so if you want a quieter place, walk a bit far to the south, you could explore a new vision of peace and tranquility with your own patch of sand.
2.3. Lo Voi Beach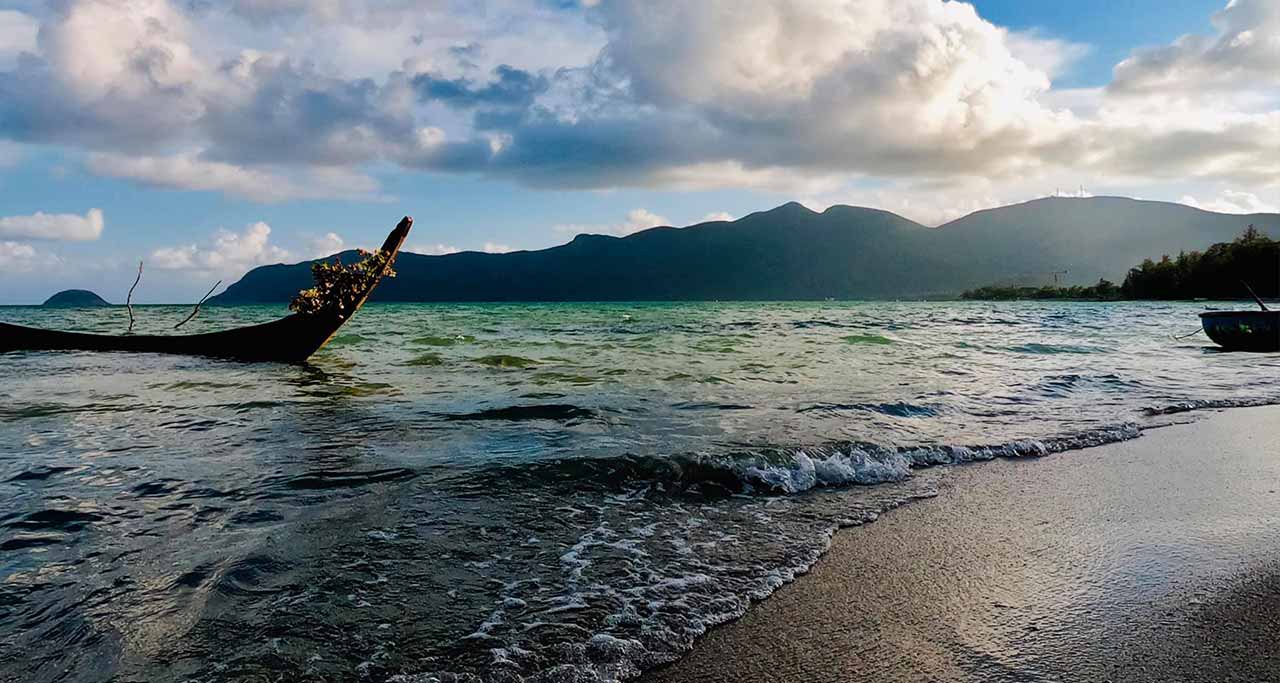 Lo Voi Beach is located in the northern of Con Son town center directly in front of some Con Dao's famous prison complexes. There is no hotel built next to the beach, which makes it more unspoiled and cleaner than the other beaches. The sand here is quite dark and there is seaweed scattered on it, looking like as an isolated area. The ideal time to visit Lo Voi Beach is in the morning just after the sunrise when the tide recedes. You can see the very first light shining on this island while slowly walking around the wet, soft sand on the shore.
2.4. Bai Nhat Beach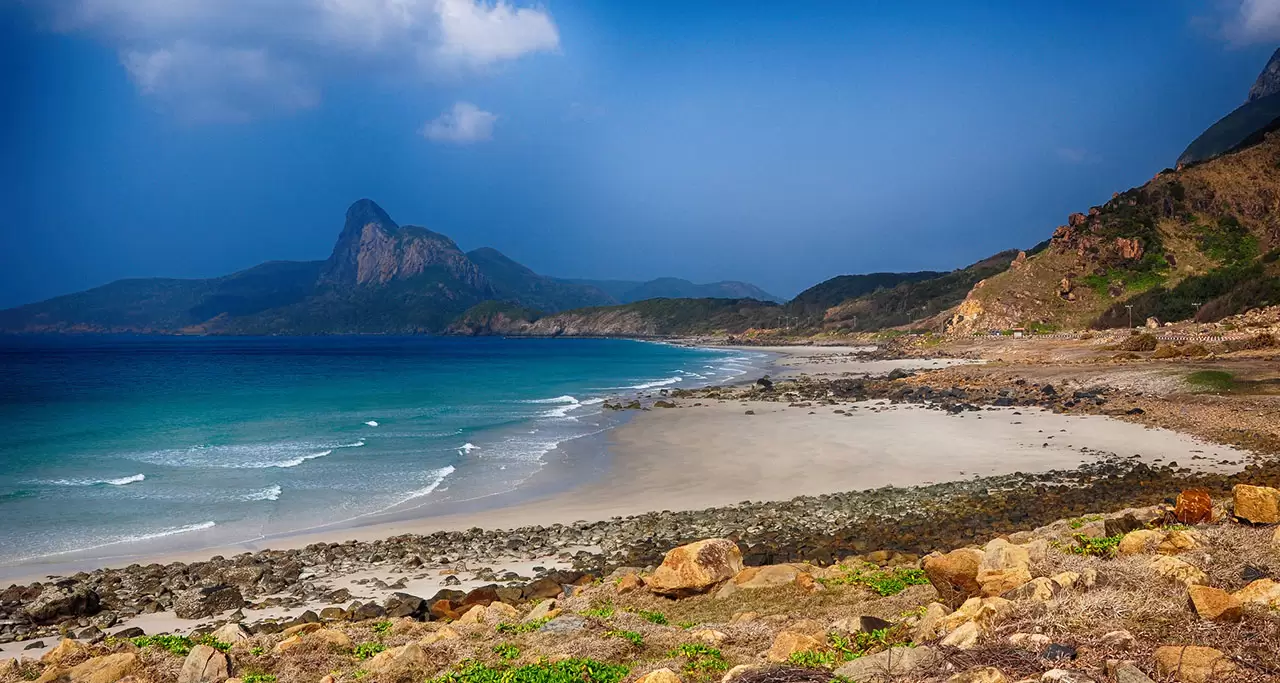 Bai Nhat Beach is only exposed during low tide in the afternoon. You can visit the beach from 2PM to 7PM every day. Bai Nhat is a picturesque beach, with white sand, blue water, pleasant waters and wonderful natural scenery. It is also considered as the best place to watch the sunset in not only Con Son but also in Vietnam generally. Many couples come to this beach to take their wedding photoshoots because of the view and the stories about its backdrop mountains, which resembles two people embracing each other dearly.
2.5. Bay Canh Island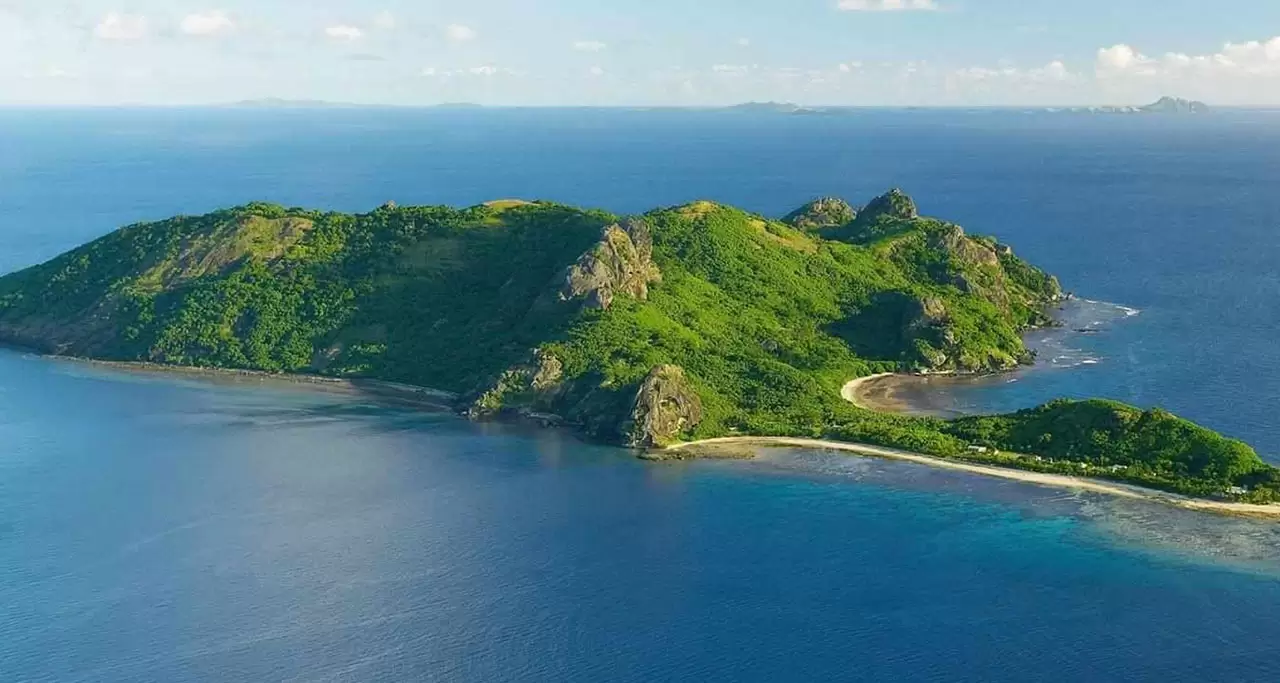 Bay Canh is the second largest island among 16 islands in Con Dao archipelago with the highest number of sea turtles in Vietnam. Each year there are hundreds of mother tortoises on the spawning grounds. The whole island is covered by primitive tropical forest, with rich composition and forest vegetation. Come to Bay Canh island, visitors will have the opportunity to explore the mangrove ecosystem and go snorkeling to view the coral. The coral reefs here are very diverse with species of plate coral, table type, branches, blocks which are in Vietnam's Red Data Book.
2.6. Dat Doc beach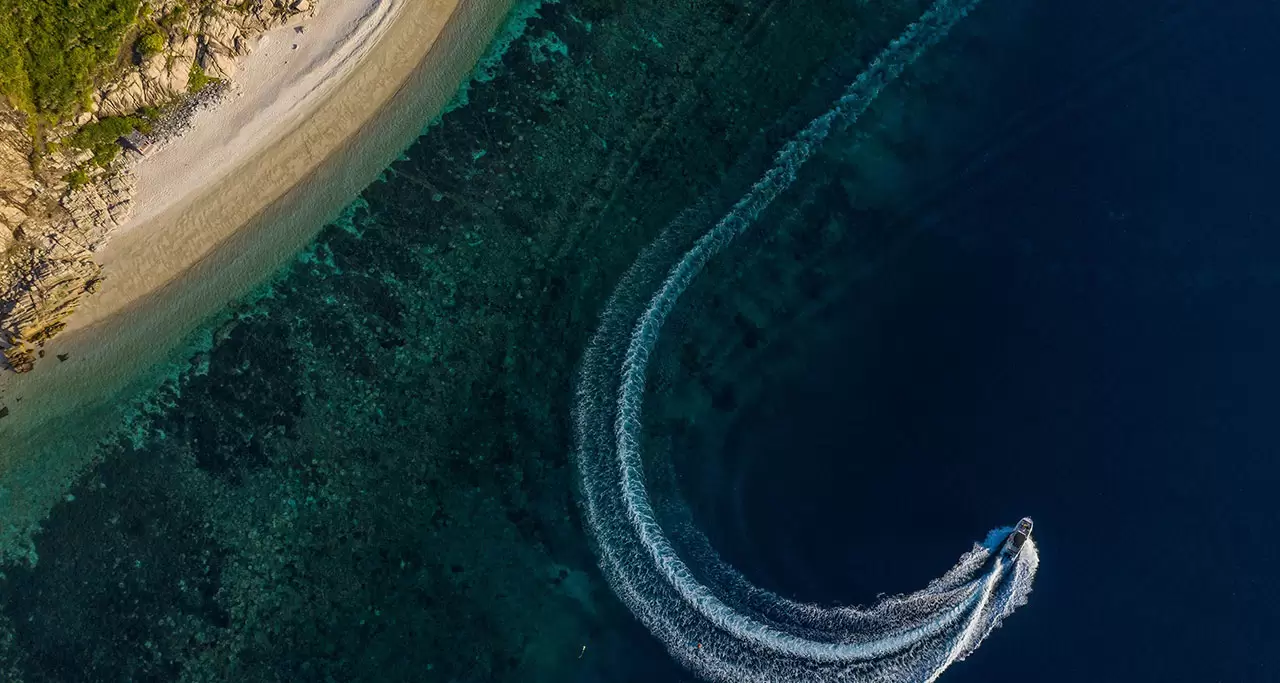 Dat Doc Beach has recently become famous as it is home to 5-star luxurious Six Senses Con Dao Resort – one of Vietnam's best beach resorts. The beach attracts tourists with clear sea water, slight waves and long white sandbank. Passing through small trails deep in the forest, Dat Doc Beach appears with untouched image, covered by green forests and canyons reaching out to the coast made up the small beach that is romantic and privacy. Although the resort is restricted to public visitors, there is a small area that you can stop for a while and take some photos.
2.7. Con Dao National Park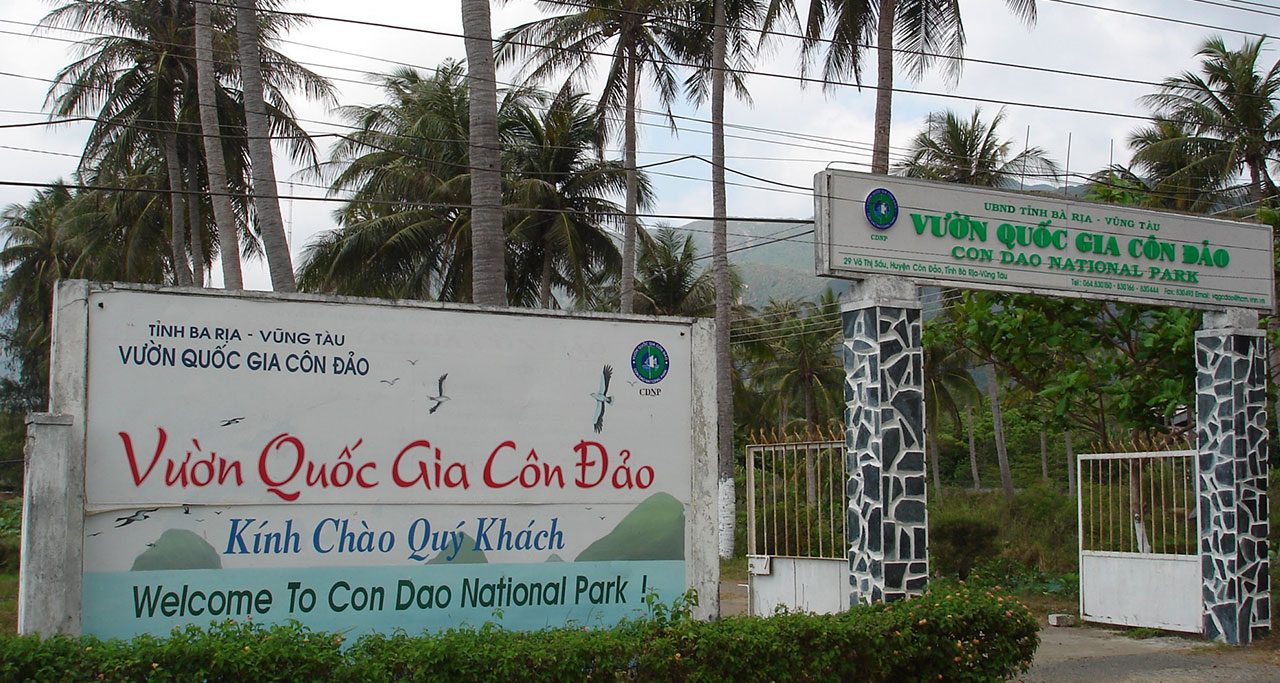 Established in 1993, Con Dao National Park is the only place in the country where both forest and marine life are conserved. Famous for its wild beauty, the floral system in Con Dao National Park is extremely rich with over 882 species of plants and 150 species of animals. If you like to walk through the forest to breathe fresh air, hear the birds singing, or to watch colorful butterflies and many other animals, a trip to Con Dao National Park is recommended. Not only that, the beaches around the national park are also very beautiful and deserted so you can also participate in fishing services, snorkeling, or cycling here.
3. Best time to visit Con Dao island
Since Con Dao is isolated from the mainland and located in the Asian monsoon climate and influenced by ocean climate, its weather is relatively cool and pleasant all year round. There are two seasons: rainy season and dry season. The rainy season runs from April to September with the highest rainfall in August and September. Meanwhile, in dry season, from October to March, it is cool with the annual average temperature of 27°C.
So depending on your travel purposes, you can consider and choose your best time to visit Con Dao Island:
• For those who are adore diving and exploring the ocean, the period from February to July is a perfect choice when the beach is relatively calm with gentle waves and the waters around Con Dao have visibility averaging between 20 and 30m.
• If you want to discover nature and wild life, you should consider visiting Con Dao during the dry season when you have chance to see turtles nesting on Hon Bay Canh Island.
• If you are into history, you can visit Con Dao anytime except for the storm season, starting from September to October.
4. How to get to Con Dao Island
Situated at about 185km from Vung Tau City and 230km from Ho Chi Minh City, Con Dao can be reached by plane from Ho Chi Minh City and Can Tho or by speedboat from Soc Trang, Can Tho and Vung Tau.
4.1. By plane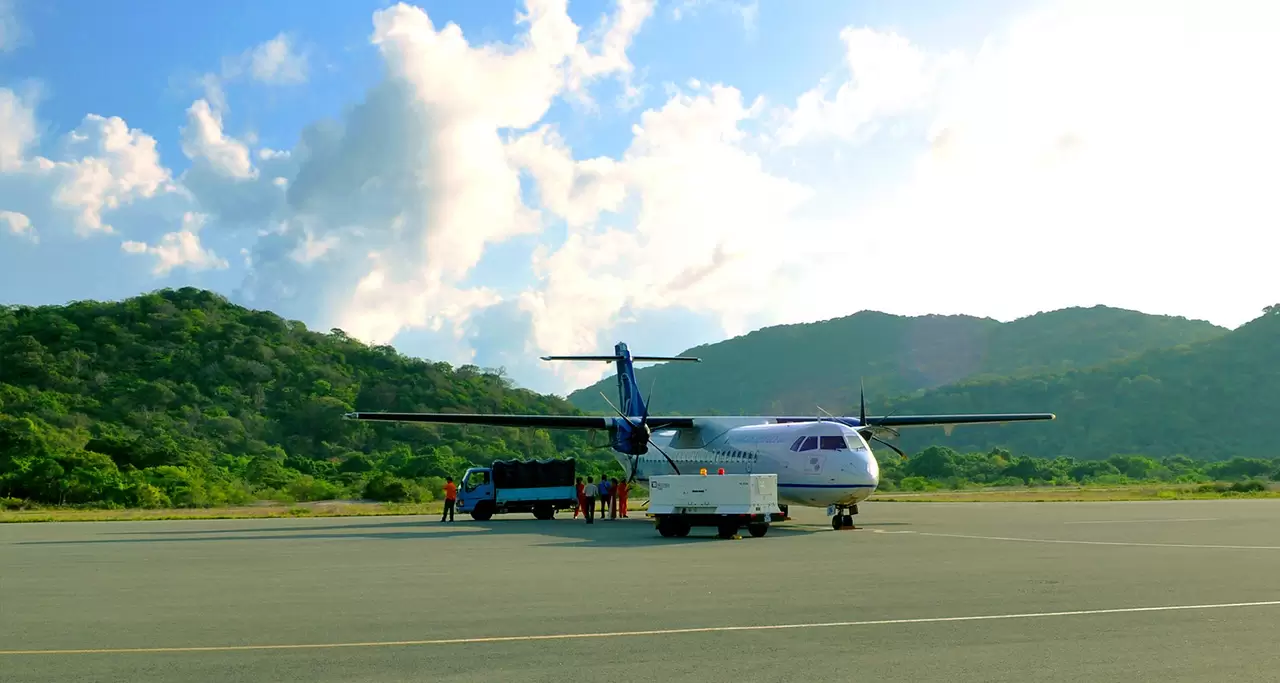 The fastest and most convenient way is to take a flight to Con Dao Airport. There are direct flights from Ho Chi Minh City or Can Tho to Cao Dao operated daily by VASCO collaborating with Vietnam Airlines – the best current airline of Vietnam. It usually takes about 65 minutes to fly from Tan Son Nhat Airport or 50 minutes from Can Tho Airport to Con Dao Airport. The price for round-trip ticket is about 150-200 USD.
4.2. By speedboat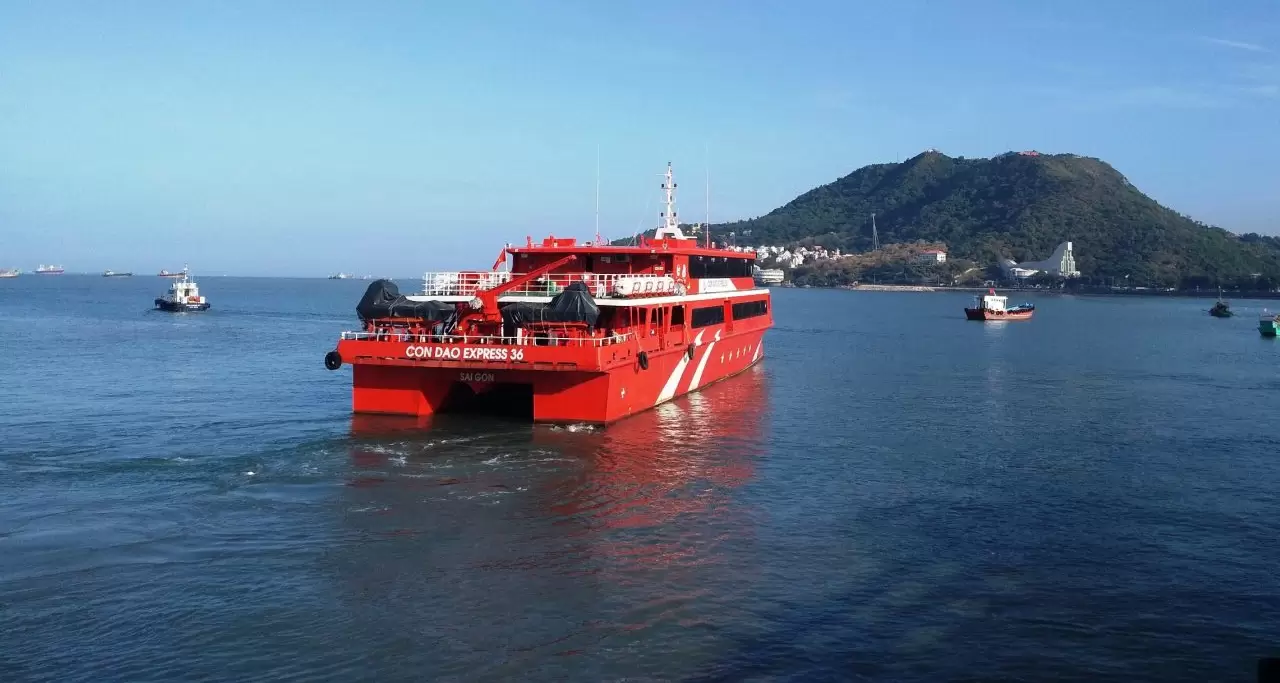 If you would like to have a new experience, traveling to Con Dao by speedboat is another choice. You can depart from Can Tho, Vung Tau or Soc Trang and reach Ben Dam port in Cao Dao Island after 2,5 – 4-hours journey. Recently, there are two companies operating the trip to Con Dao Island. Check out the detailed schedule and ticket price as below tables:
* Con Dao Express

Time
Route
Departure – Arrival Time
Adult
Children <11 years old
Senior > 60 years old
Mon – Thu
Can Tho – Con Dao
Con Dao – Can Tho
7:00 – 11:00
610,000VND
520,000VND
Fri – Sun
12:00 – 16:00
660,000VND
600,000VND
Mon – Thu
Vung Tau – Con Dao
Con Dao – Vung Tau
8:00 – 12:00
660,000VND
550,000VND
Fri – Sun
13:30 – 17:30
880,000VND
700,000VND
Mon – Thu
Soc Trang – Con Dao
Con Dao – Soc Trang
9:00 – 11:00
320,000VND
260,000VND
Fri – Sun
13:30 – 15:30
350,000VND
290,000VND
* Superdong Speedboat
Time
Route
Departure – Arrival Time
Adult
Children <11 years old
Mon – Sun
Soc Trang – Con Dao
8:00 – 10:30
13:15 – 15:30
310,000VND
230,000VND
Con Dao – Soc Trang
8:00 – 10:30
13:00 – 14:45
Read more: How to get to Con Dao from Can Tho
5. Accommodations on Con Dao Island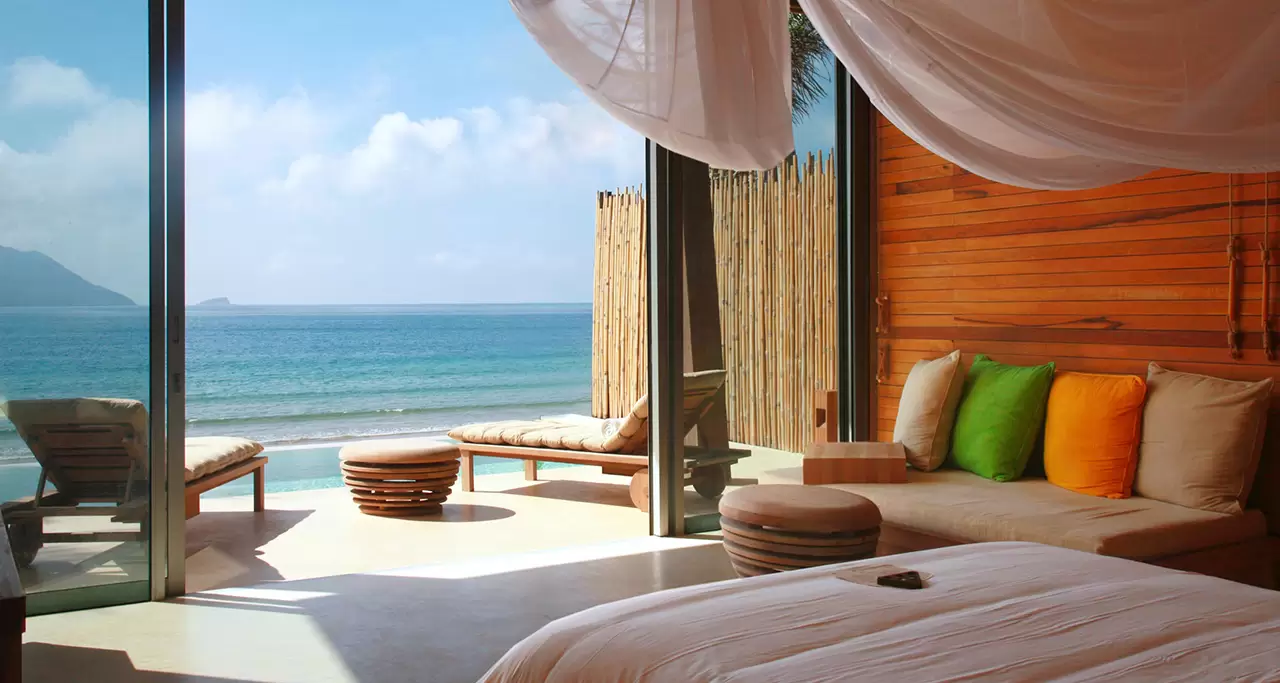 Almost all accommodation on Con Dao is in the small town of Con Son. You can find here budget local guest house, homestays, mid-range hotels to luxury resorts with price vary from 20 USD to 2,000 USD per night.
The most reputable and luxury resort on Con Dao Island is Six Senses Con Dao at Dat Doc Beach. It is designed in contemporary style, yet draws on the essence of a traditional fishing village. The resort is out of reach of the hustle and bustle of Con Dao Town with a long private beach, which give you a perfect space to chill out and enjoy your holiday. Poulo Condor Boutique Resort & Spa is another high-end accommodation you may consider. Inspired by a harmonious blend of Vietnamese traditional design and French colonial heritage dating from the early 20th century, the resort embodies the richness of Vietnamese culture with the vibrancy of the present.
For some mid-range hotels, it is suggested to choose Villa Maison Con Dao Boutique Hotel, Con Dao Resort, Saigon Con Dao Resort or Former ATC Resort… The room rate varies from 50 USD to 100 USD per night. For those who are tight on budget, a mini hotel or local homestay is a good choice, namely, Lighthouse Boutique Hotel, Phi Yen Hotel, Uyen's House Homestay, Red Hotel… with price from 20-40 USD.
6. Conclusion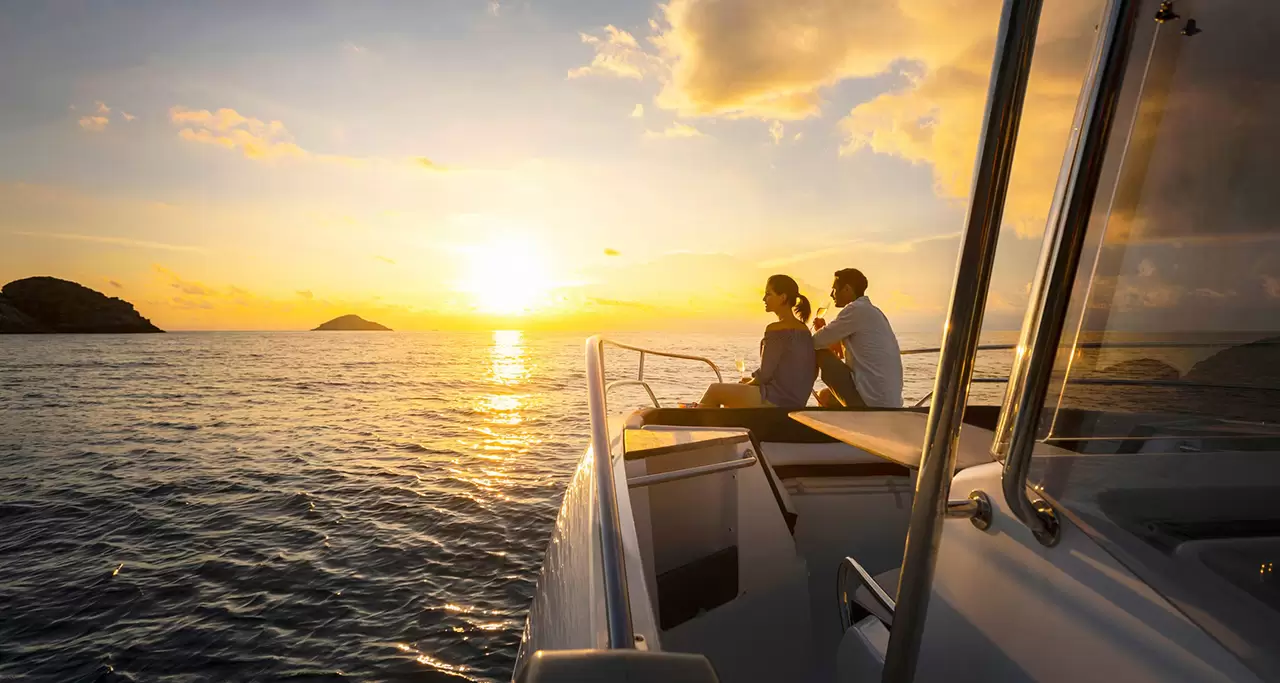 Overall, Con Dao Island is an extremely perfect destination for an authentic getaway you should not miss in your travel list. The island itself is a paradise off the beaten track and is recognized by the immense natural beauty with forested hills, untouched sandy beaches and extensive coral reefs perfect for diving. Let's get rid of the hectic traffic and the thousands of noisy motorcycles and then immerse yourself in the tranquil and peaceful atmosphere on the pretty island. Any question related to traveling to Con Dao, please contact Vietnam Travel for instant support and best offers.