Best National Parks in Vietnam
If you have a strong passion about nature, especially plants and animals, then national parks in Vietnam are exactly what you should expect for. Vietnam has not only rich biodiversity but also unique features that distinguish from others in Asia. From this article, Vietnam Travel will show you the best national parks in Vietnam.
1. Cuc Phuong National Park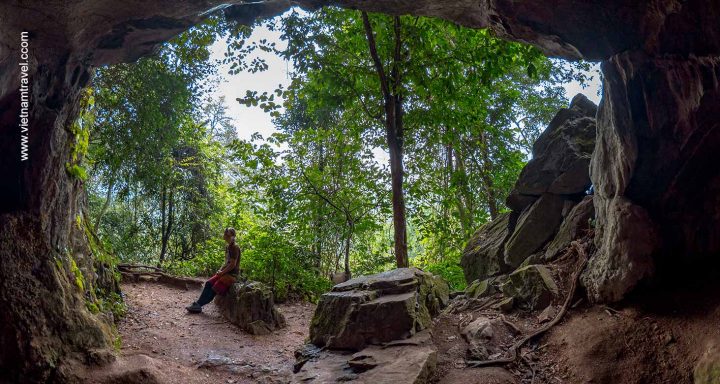 Known as the first national park in Vietnam, Cuc Phuong covers a broad area of 25,000 ha. Cuc Phuong is considered as a green lung of northern Vietnam and also a large natural museum with a dense forest of millennia-old trees, caves, botanical gardens, and two animal sanctuaries which are worth exploring. The Endangered Primate Rescue Centre rescue, rehabilitation, breeding, research and conservation of Vietnam's endangered and critically endangered primate species. While the Turtle Conservation Centre runs as a regional flagship for tortoise and freshwater turtle conservation efforts and for educating the public about the critical threat to the critical threat to the survival of turtles in Vietnam. In Cuc Phuong, you can spend your time trekking, bird-watching, and kayaking. You also can choose to experience a night in the stilt houses of the hospitable Muong people.
2. Ba Be National Park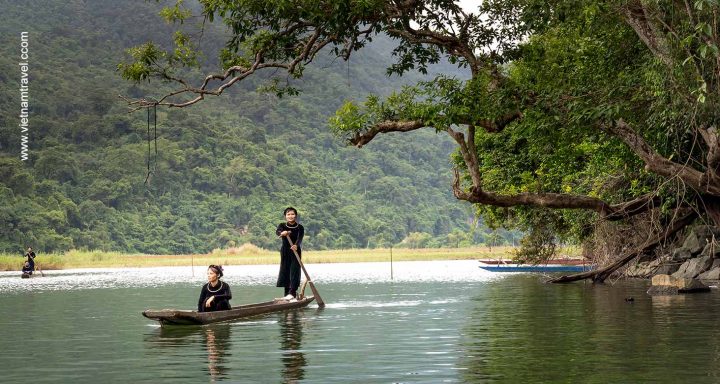 Ba Be national park is 240 km north of Hanoi in Bac Kan province. It takes 6 hours from Hanoi. Ba Be national park is home to mountains, waterfalls, caves and rivers. Sailing on a boat to explore the waterways is an excellent thing to do. Hiking through the trails of pristine forests with stunning views down to the lakes is also amazing. Or visiting local villages to gain an insight into daily life is one thing you cannot miss. Ba Be national park is partly inhabited by the Tay, a northern ethnic minority groups. Travelers will have a chance to overnight in an authentic homestay with Tay people's elevated stilt houses by the lake. You can go to Ba Be anytime as it is lush and beautiful all year round.
3. Phong Nha – Ke Bang National Park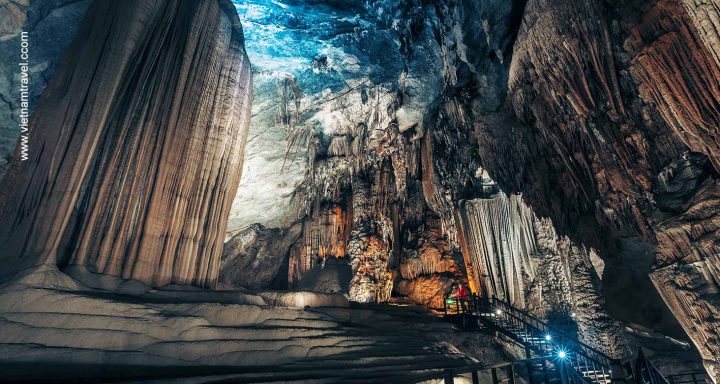 Located in Quang Binh province, central Vietnam, this mysterious land is endowed with breathtaking landscape of limestone mountain ranges, wild forests and stunning rivers. This place which is recognized by UNESCO World Heritage Site in 2003, famous for the largest cave in the world with whole ecosystems and forests within, called Son Doong cave. Son Dong cave is 5km long, 200m high and 150m wide. But it is not Son Dong, with more than 300 caves, many waterways, mountains and forests, Phong Nha – Ke Bang national park is now a famous destination for tourists from all over the world to trekking, hiking, cycling and kayaking.
Read more: Explore Son Doong – The world's largest cave
4. Bach Ma National Park
Bach Ma National Park is located in Phu Loc District, 40km from Hue City. It covers 220 km2 and comprises three zones: a strictly protected core area, an administrative area and a buffer zone. The main natural attractions of the Bach Ma National Park are the exotic forest of the exclusive mountain. That's why trekking, hiking, climbing, and swimming are the most famous activities here. Additionally, there are plenty of rare wildlife in which million types of birds, hundreds of monkey in this forests. So if your hobby is, you can enjoy bird watching and monkey observation. Bach Ma also offers a numerous waterfalls and small lakes with cool and emerald water for you to swim and relax. For the accommodation, you can choose to stay at hotel in the surrounding area. Our travel consultant will help you to find a hotel that match your budget.
5. Cat Tien National Park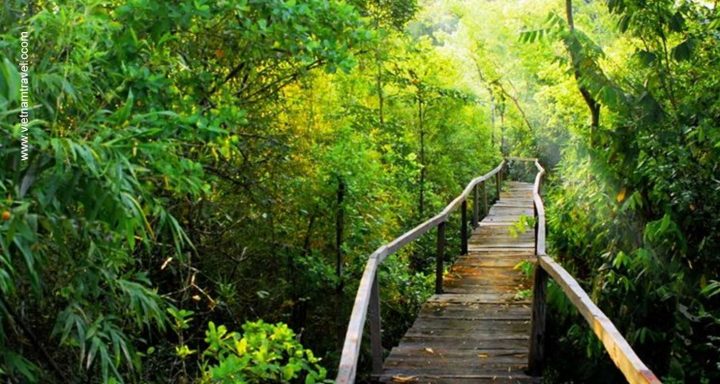 Cat Tien, situated 150km from Ho Chi Minh City. It is one of the largest nature reserves in Vietnam, encapsulating a tremendous 719 square kilometers, and stretching across three different provinces. The park is home to a vast array of wildlife, including hundreds of species of mammals, reptiles, birds and fish However, Cat Tien's most impressive inhabitants are perhaps the plants, with the area boasting an incredible 1,610 botanical species. Cat Tien is obviously a destination for wildlife lovers. Moreover, it is also a place for adventure lovers, it has some of the best trekking, biking and boat trips in south Vietnam. For those who love explore the ethnic culture, you can visit the local community of Chau Ma and Stieng living in the national park. Visitors can stay overnight here. It depends on your choice from simple bamboo huts to luxurious lodges. Most of the accommodation is set in the forest, providing visitors opportunities for watching many wild inhabitants in the park.
They are 5 most attractive national parks in Vietnam. You may not have enough time to explore all of them, but you are recommended to explore at least one of them to know more about the excellent wildlife in Vietnam. We –Vietnam Travel organizes private tours to Vietnam and visitors escorted by our professional guides will get chance to explore many interesting places, please feel free to contact Vietnam Travel's tour planners today.