Best National Parks in Vietnam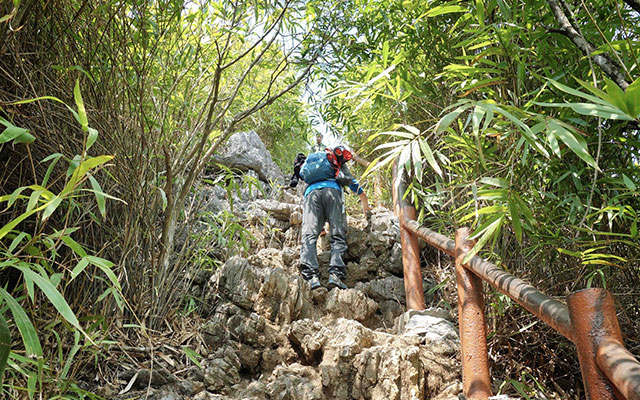 There are 34 national parks in Vietnam to visit, how are you ever going to know which ones to put at the top of the list! To help plan your trip to pretty darn Vietnam easier, we recommend the best 7 national parks of the country (in no particular order but from North to the South) for your choice when you truly want to spend one or a few days to immerse yourself in Mother Nature.
1. Cuc Phuong National Park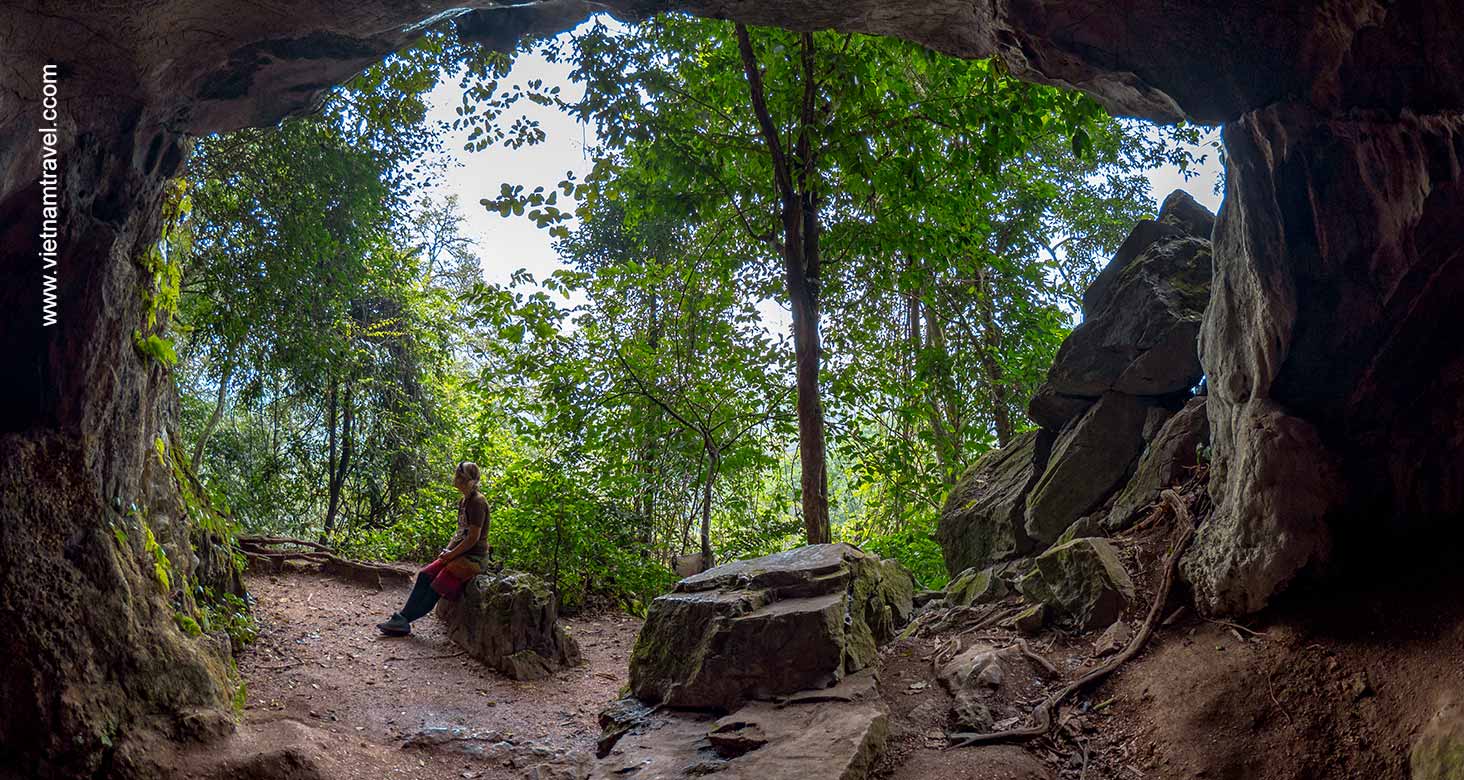 Located in the Red River Delta of Ninh Binh, the Cuc Phuong National Park is an enthralling natural and heritage site. With 307 species of bird, 133 species of mammal, 122 species of reptile, thousands of species of insects and more than 2,000 species of vascular plants, Cuc Phuong is one Vietnam's most important protected areas.
Cuc Phuong National Park was built in 1962 as a reminder to conserve and look after the rich flora and fauna of the country. President Ho Chi Minh declared this Vietnam's first national park, saying: "Forest is Gold". This region is covered in dense forests and is a favorite haunt of nature enthusiasts, researchers and scientists alike. The summer months witness a large variety od butterflies fluttering their wings through the territory. The limestone rocks prove to be the perfect backdrop to Cuc Phuong as well.
The best months to visit are from March to November. If you visit the park for photography purposes, the best months to visit are April and May. You can also visit the villages of the Muong people here, and learn about their culture and ways of life.
2. Ba Be National Park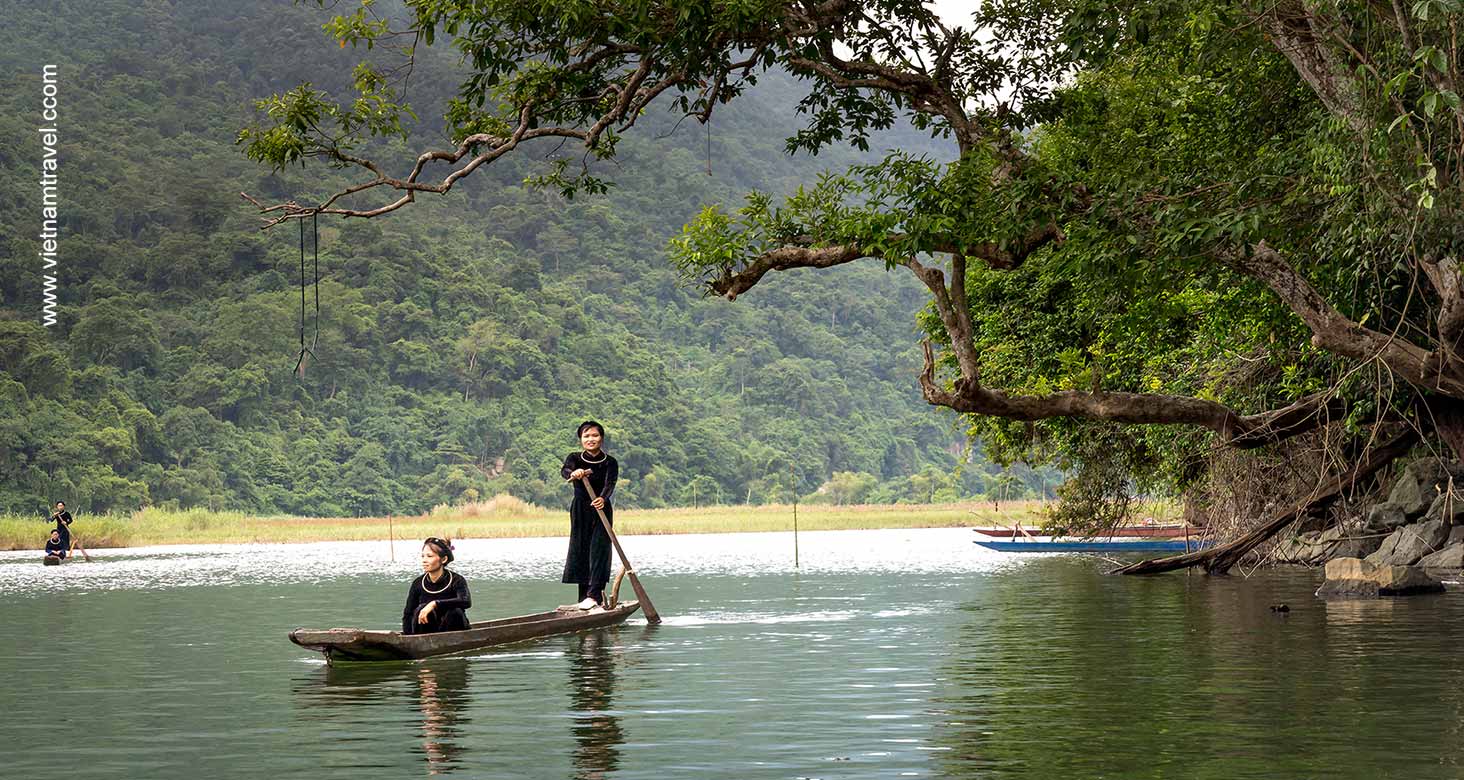 Ba Be National Park, or often referred to as the Ba Be Lakes, is located in Bac Can Province, about 240 kilometers north of Hanoi. Established in 1992, Ba Be National Park covers an area of 100.48 km2. The scenery here swoops from limestone mountains peaking at 1,554m down into plunging valleys wrapped in dense evergreen forests, speckled with waterfalls and caves, with the pristine lakes themselves dominating the very heart of the park.
Ba Be National Park supports the only significant natural mountain lake in Vietnam and is the most important wetland in the country's protected area system because it is the only site that has a natural lake surrounded by a mountainous karst ecosystem. The park is a rainforest area with more than 550 named plant species. The hundreds of wildlife species here include 65 mammals, 353 butterflies, 106 species of fish, four kinds of turtle, and the highly endangered Vietnamese Salamander. The 233 bird species include the spectacular crested serpent eagle and the oriental honey buzzard.
Ba Be National Park is known for being the best place in the Northern Vietnam for outdoor adventures. The best way to get around the park is through the relaxed river cruises that take you around the Puong Caves and the Ba Be Lake. However, trekking and hiking through the paths is also a great way to see its verdant beauty. Offering great and welcoming homestays, the park is a great place to get way from the hustle of Vietnam.
3. Hoang Lien National Park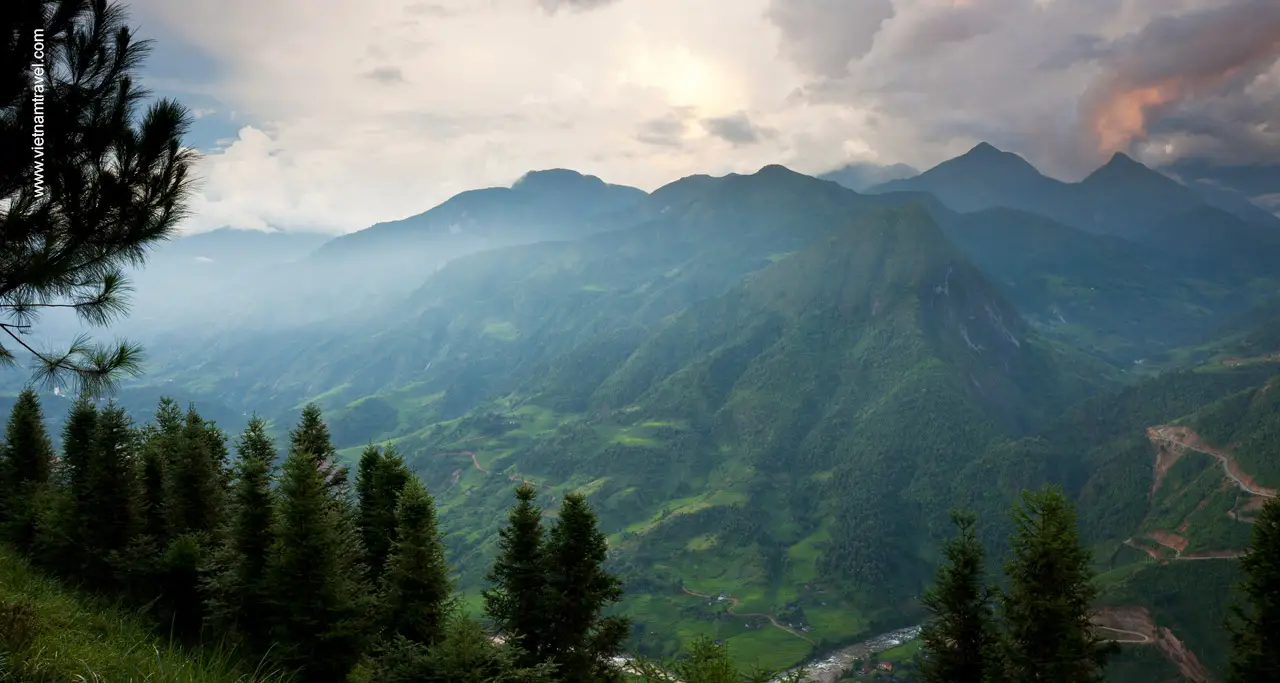 Hoang Lien National Park is located within the Hoang Lien Son Range which falls inside the Sapa (Lao Cai Province) and Phong Tho District (Lai Chau Province). The park is considered as an ideal place for eco-tourism and scientific research in Vietnam. It is one of the most important forested area in Vietnam which covers a total area of 29,845 ha, which also includes the Fansipan Peak (3,143m) of the Hoang Lien Son mountain range. This park is mainly a forest area which has a diversified fauna system, and a mountainous tropical vegetation, which consists of rare species of plants which are of very high medicinal values.
There are around 2,000 species of plants in this bio-reserve national park, out of which 66 species of trees and plants of this national park are recorded in Vietnam's Red Book, such as Bamboo Pine, Blue Cypress, Red Pine trees and others. Bo trees, Plum, and Azaleas trees are some of the most common plants found in Hoang Lien. Rare varieties of medicines are prepared from the Blue Cypress trees which are found in the limestone mounts of the Ban Ho Commune (Sapa), Red Pine trees of the Sapa Township and the precious herbs found in the Van Sam Hoang Lien which lies at the core area of the park.
Beside the rich forest flora, Hoang Lien National Park is also a home to 66 species of mammals such as Silver Cheek Langurs, Black Gibbons, and others which are notable in this area. Out of the 66 species of mammals that are found in this wilderness, 16 species are listed in Vietnam's Red Book. There are approximately 347 species of birds such as the Red-Crested Pheasants, Large-Spot Eagles, and others which can be found in the jungle. Around 41 species of amphibians and 61 species of reptiles are also found in this biodiversity which includes the rare Spike Frog which is only found in this national park in Vietnam.
Travelers venturing to this densely forested region in Vietnam are welcomed with an attractive ecotourism environment, which leaves a deep impression on the tourists. Visitors may feel the fleeting moments of seasonal changes like spring, summer, autumn, and winter within an hour. It's a pleasure to enjoy the sunlight through the dense foliage of leaves and the foggy mists as it falls on the lush, green carpets on the forest floor while trekking through the park. Hoang Lien National Park, which is apart of Association of Southeast Asian Nations heritage, is undoubtedly one of the best places for adventure tourism in Vietnam.
4. Cat Ba National Park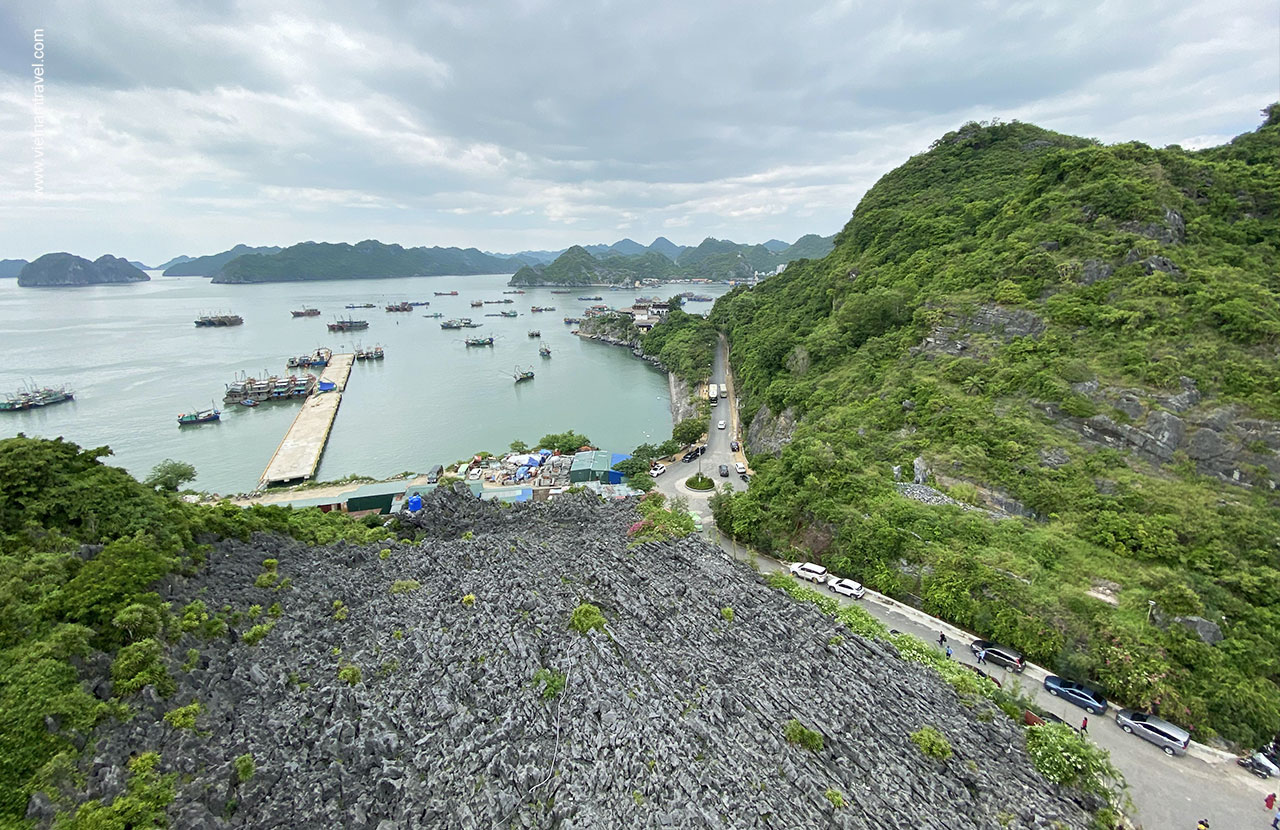 Cat Ba National Park is located near the northeastern shore of Vietnam on Cat Ba Island which is the largest of the 367 islands and they represent the Cat Ba Archipelago. Cat Ba is a biosphere reserve home to a number of diverse plants and wildlife (32 species of mammal, including most of the world's 65 remaining golden-headed langurs, the world's most endangered primate). Of the mammals present in the park, the more commonly seen include macaques, deer, civets and several species of squirrel, including the giant black squirrel. Seventy bird species have been spotted here, including hawks, hornbills and cuckoos.
There are some good hiking trails here, including a two-hour return trip to Ngu Lam Peak and a day-long hike to Viet Hai Village. The hills neighboring the narrow valleys reach heights of 1,600 feet (500m) although most are shorter reaching heights around 660 feet (200m). The majority of people who are visiting Cat Ba National Park are there to experience the astounding landscapes that Halong Bay is renowned for.
5. Phong Nha – Ke Bang National Park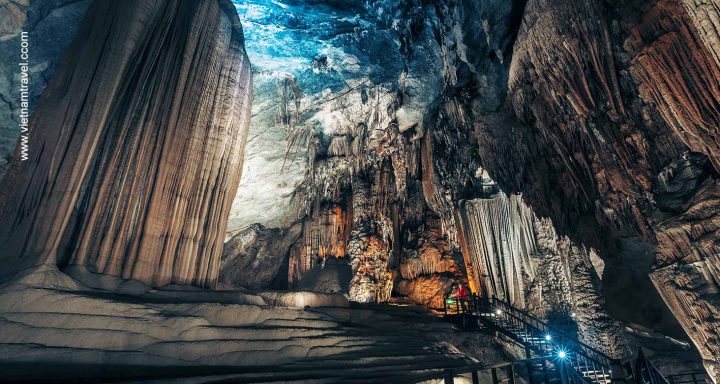 Designated a UNESCO World Heritage Site in 2003, the remarkable Phong Nha – Ke Bang National Park in Quang Binh Province contains the oldest karst mountains in Asia, formed approximately 400 million years ago. Riddled with hundreds of cave systems – many of extraordinary scale and length – and spectacular underground rivers, Phong Nha is a speleologists' heaven on earth. The site covers a total surface area of 126,236 hectares and shares a boundary with the Hin Namno Nature Reserve in the Peoples Democratic Republic of Laos. The park's landscape is formed by limestone plateaux and tropical forests. It features great geological diversity and offers spectacular phenomena, including a large number of caves and underground rivers. The site harbors a high level of biodiversity and many endemic species. The extension ensures a more coherent ecosystem while providing additional protection to the catchment areas that are of vital importance for the integrity of limestone landscapes.
Phong Nha – Ke Bang National Park  is a place where your travel goals and dreams will come true. This place is heavenly in terms of its natural marvels, incredible culture, extraordinary adventures on offer and so much more! People from all over the world visit Phong Nha – Ke Bang to see a side of Vietnam and Asia they could never imagine in their wildest dreams!
6. Bach Ma National Park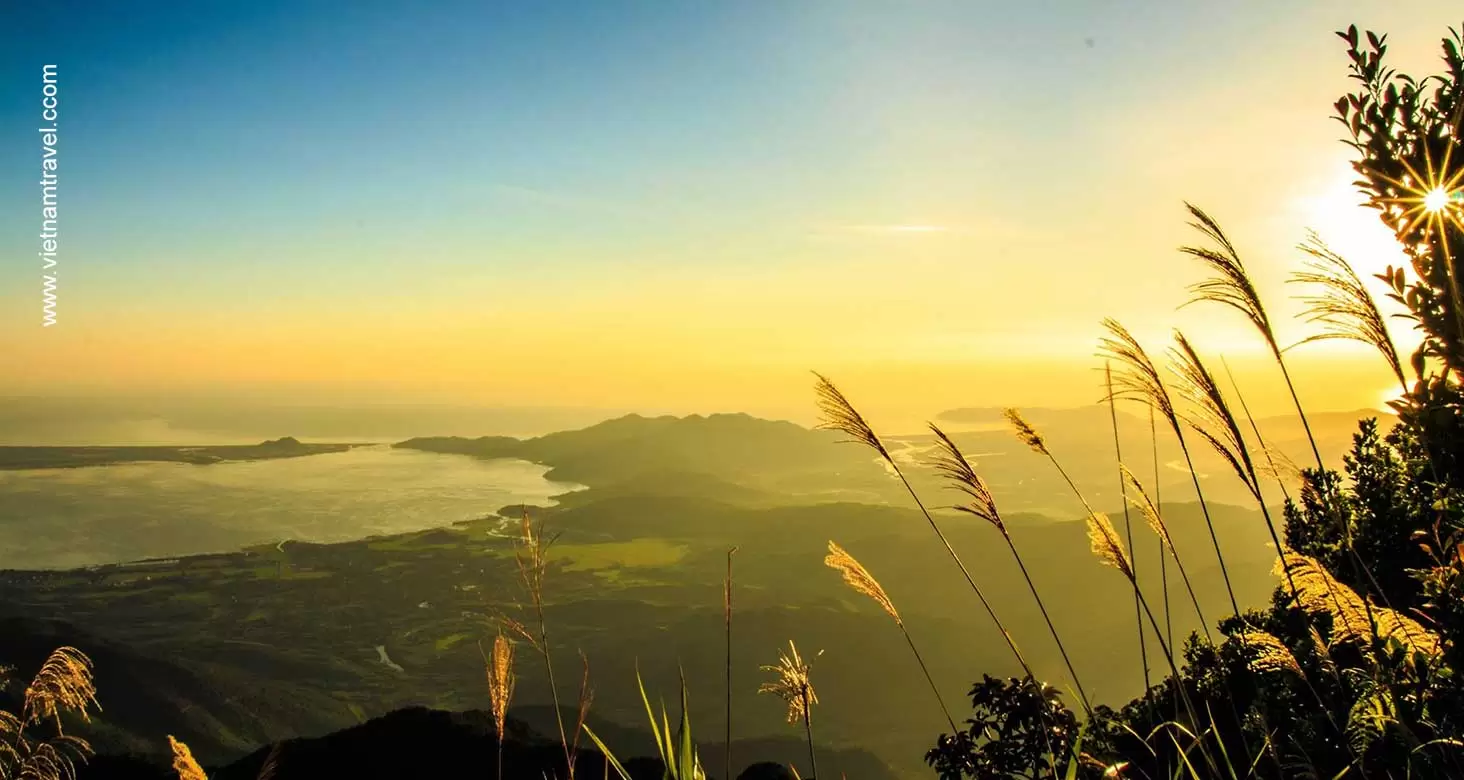 Bach Ma National Park is a protected area in central Vietnam, near the city of Hue and Danang. The park is situated in the Truong Son Mountains and is one of the wettest places in Vietnam. Bach Ma's position, at the biogeographical border between northern and southern Vietnam, combined with its variety of habitats, ranging from the coast to high mountains, means the park is rich in biodiversity. Bach Ma National Park covers 220 km2 and comprises three zones: a strictly protected core area, an administrative area and a buffer zone.
The main vegetation type is moist evergreen and montane forest, as well as areas of scrub and grassland where human disturbance has been high. The mammals of the park are not well known, though historically it held important species such as the Asian elephant, white-cheeked gibbon and red-shanked douc langur. It also protects important bird species, especially Vietnamese endemics such as the Vietnamese crested argus, Annam partridge and Edwards's pheasant, which had been thought extinct.
Bach Ma was declared a National Park in 1991, and only recently have the ruins of villas been discovered and forgotten paths unearthed. The park is particularly pretty in March and April when the walking trails wind their way through the blossoming rhododendron woods. Numerous butterflies have made a home of the park and the birdlife is considered to be of particular interest. On a clear day a walk up to the summit will provide views for miles around.
7. Cat Tien National Park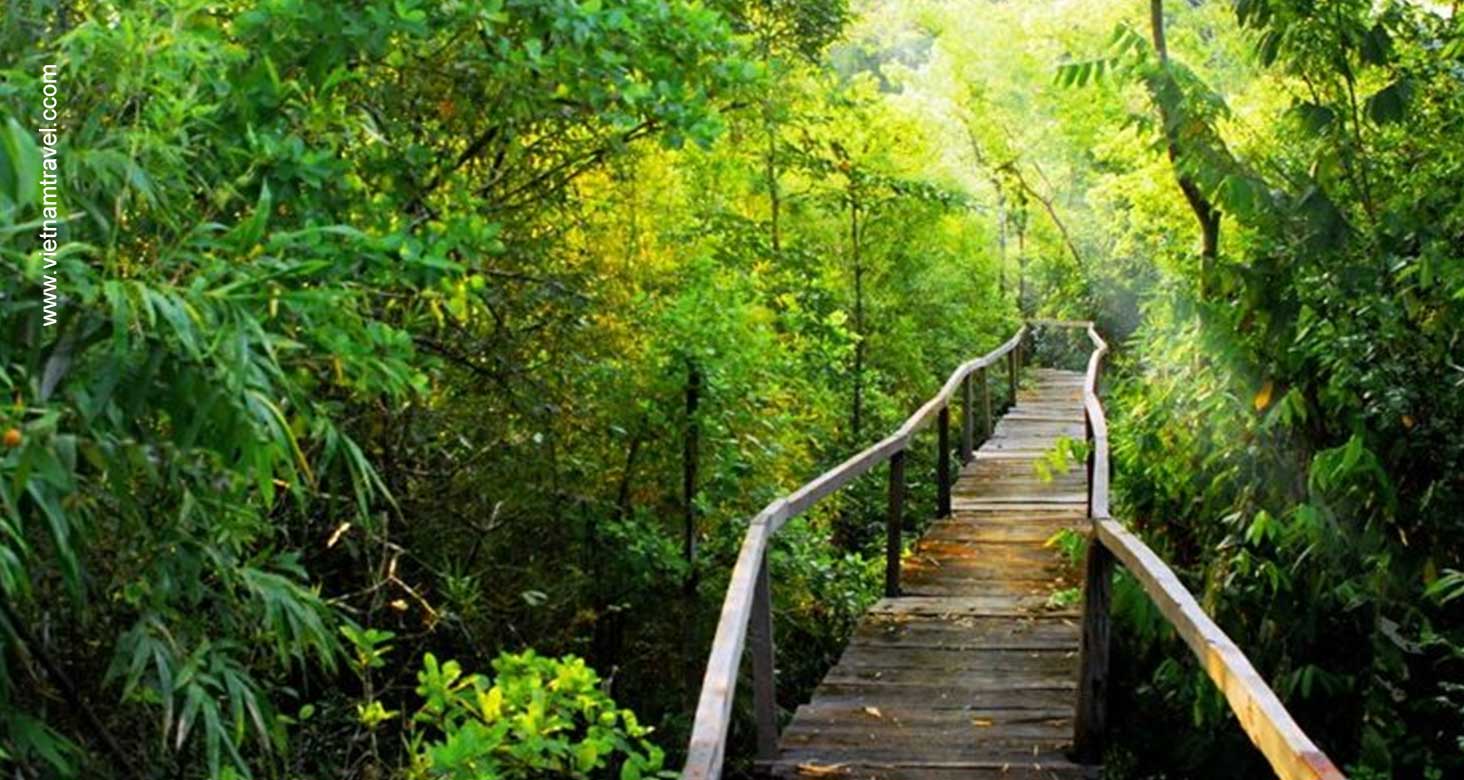 Located in the south, Cat Tien National Park is one of Vietnam's largest parks, about 720 km2 and covers a part of three provinces: Dong Nai, Lam Dong and Binh Phuoc. This park is covered by low land tropical forests which is home to a variety of flora and fauna. The Park woodland can be classified as seasonal tropical forest (semi-deciduous mixed jungle characterised by many climbing lianas), with large areas of grassland, bamboo and wetland.
The hiking, mountain biking and birdwatching are the best in southern Vietnam. Some species that visitors may see include: the golden-cheeked gibbon, sun bears, civets, deers & wild boars. Rare Siamese crocodiles can be seen at Crocodile Lake. There is also an abundance of bird species. Keep an eye out for woodpeckers, hornbills, pheasants and butterflies! Due to the environment of this park and its inhabitants, Cat Tien is also known to be used for scientific research and observation.
Region
Name
Year established
Area
(ha)
Location
North
Ba Be
1992
7,610
Bac Can
Hoang Lien
2002
29,845
Lai Chau, Lao Cai
Cat Ba
1986
15,200
Hai Phong
Central
Cuc Phuong
1994
22,200
Ninh Binh, Thanh Hoa, Hoa Binh
Phong Nha – Ke Bang
2001
85,754
Quang Binh
Bach Ma
1991
22,030
Thua Thien Hue
South
Cat Tien
1992
73,878
Dong Nai, Lam Dong, Binh Phuoc
We hope you have enjoyed this guide to the best national parks in Vietnam. You may not have enough time to explore all of them, but you are recommended to explore at least one of them to know more about the wildlife in Vietnam. We at Vietnam Travel organize private tours to Vietnam and visitors escorted by our professional guides will get chance to explore many interesting places, please feel free to contact tour planners today.