Cuc Phuong National Park – Travel Guide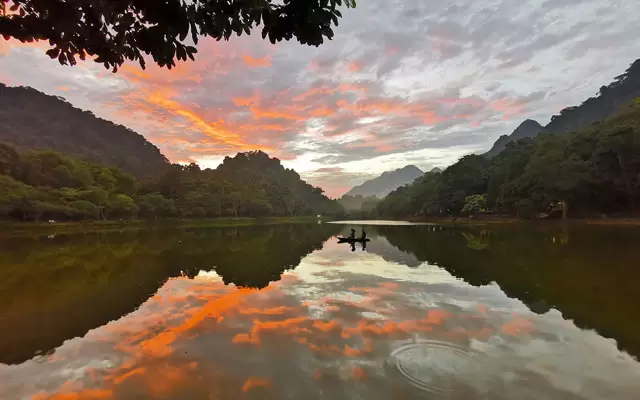 Cuc Phuong National Park is definitely a perfect option for nature lovers, who are finding a short escape from Hanoi's bustle and hustle for true wilderness. Known as the green lung of Northern Vietnam, Cuc Phuong National Park gets its fame as a large natural museum with rich ecosystem, conservation center of endangered species; as well as home to Muong ethnic minority with their unique culture.
General information about Cuc Phuong National Park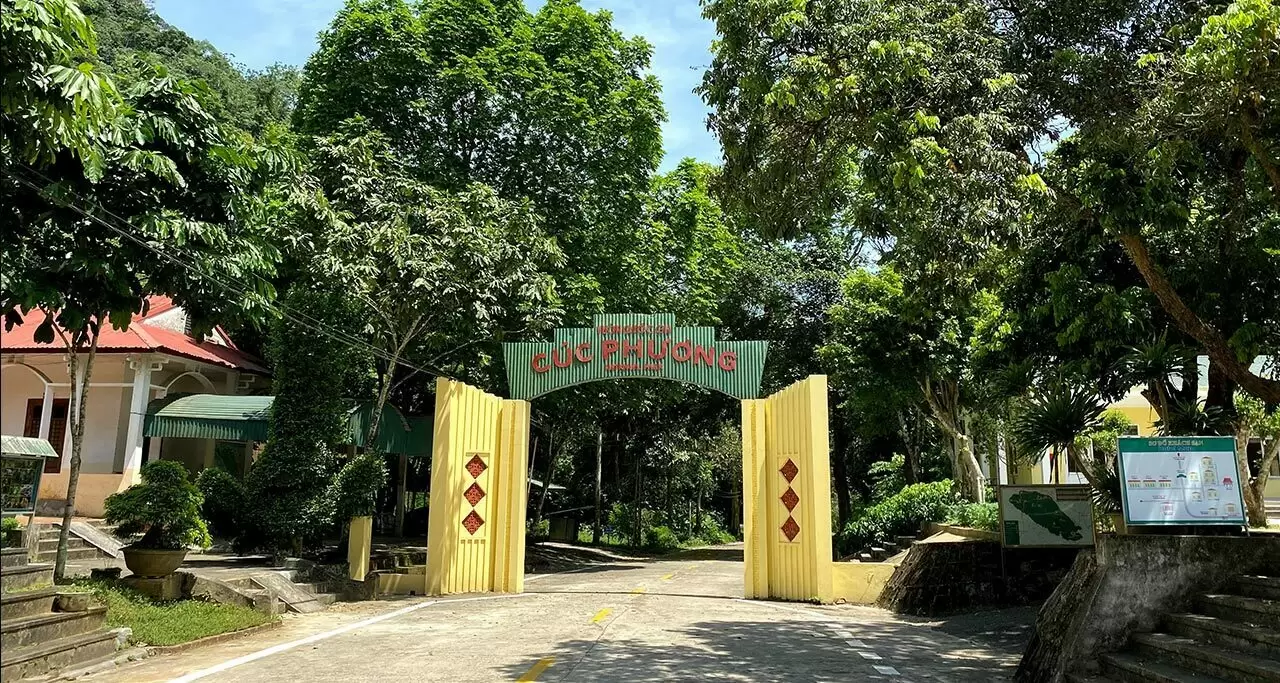 Cuc Phuong National Park covers a broad area of 22,200 ha and is nestle among three provinces: Ninh Binh, Hoa Binh and Thanh Hoa. It's located 130km from southwest of Hanoi and 55km from northwest of Ninh Binh City.
Being the country's largest and first national park, Cuc Phuong consists of dense forest of millennia-old trees, botanical gardens, a wide range of birds, mammals, reptiles and colorful butterflies along with two animal sanctuaries which are worth exploring.
The forests of the park also provide living sources for local communities. In earlier times, Cuc Phuong was home to the Muong minority people and to this day a few scattered villages around the park's periphery. Locals take part in community-based ecotourism and provide homestay to attract tourists stay longer in the park, and create incentives to support conservation programs.
History of Cuc Phuong National Park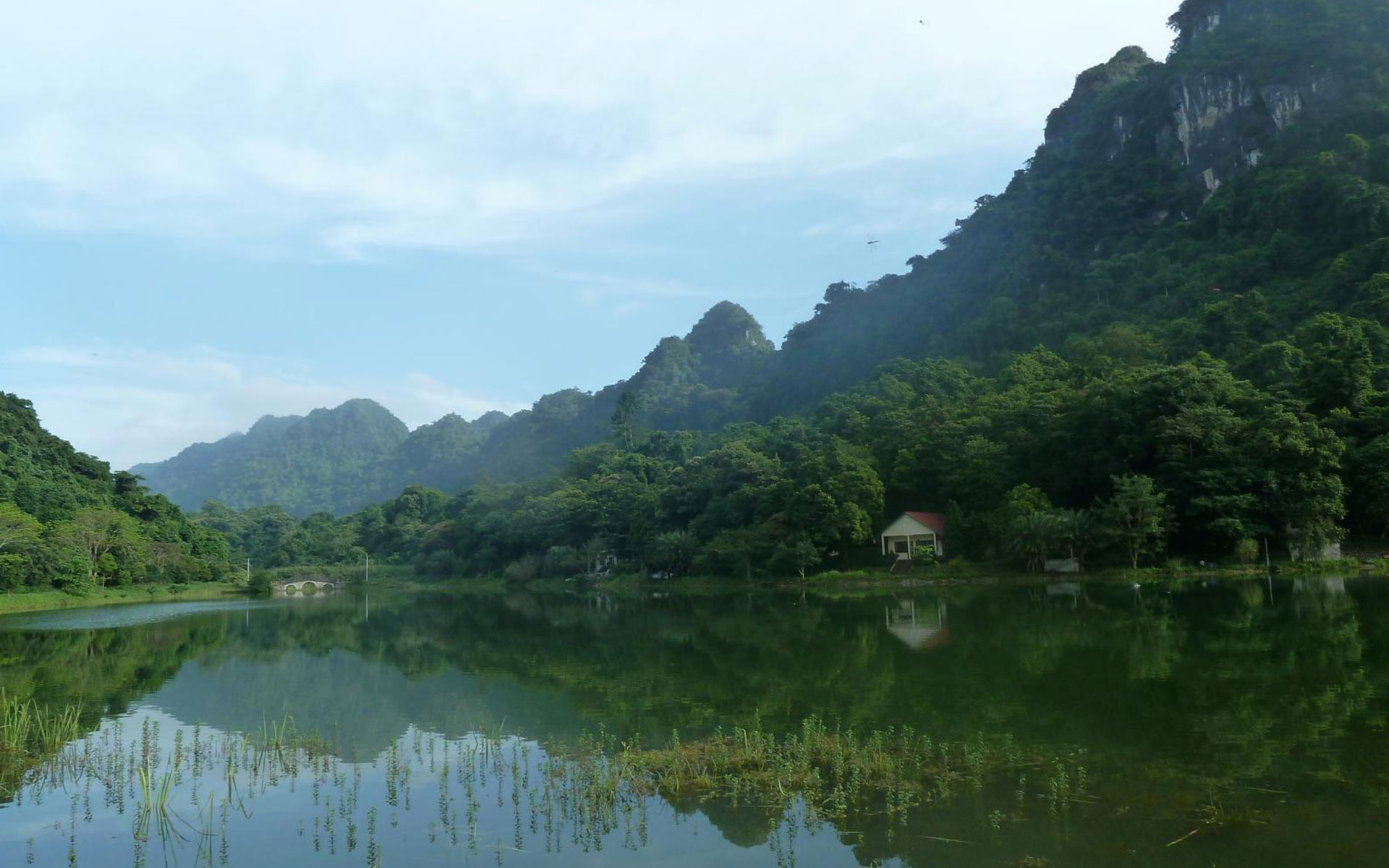 Cuc Phuong has a long-lasting history with its title as the oldest national park in Vietnam. In 1960, it was turned into a forest reserve, and then defined as Cuc Phuong National Park by President Ho Chi Minh in 1962. Because Uncle Ho (friendly name of President Ho Chi Minh) aimed to remind Vietnamese people to protect natural environment as the core role in their present and future life. However, the connection between human-beings and Cuc Phuong begun long time ago. The remains of prehistoric men dating 7,000-12,000 years ago have been found in the numerous mountain caves in the park. In 1789, the Quen Voi section of the park was chosen as the major battle site in the civil war.
In 1987, 500 Muong households were relocated to the park's periphery due to issues over land use and conservation programs.
How to get to Cuc Phuong National Park
* Local Bus: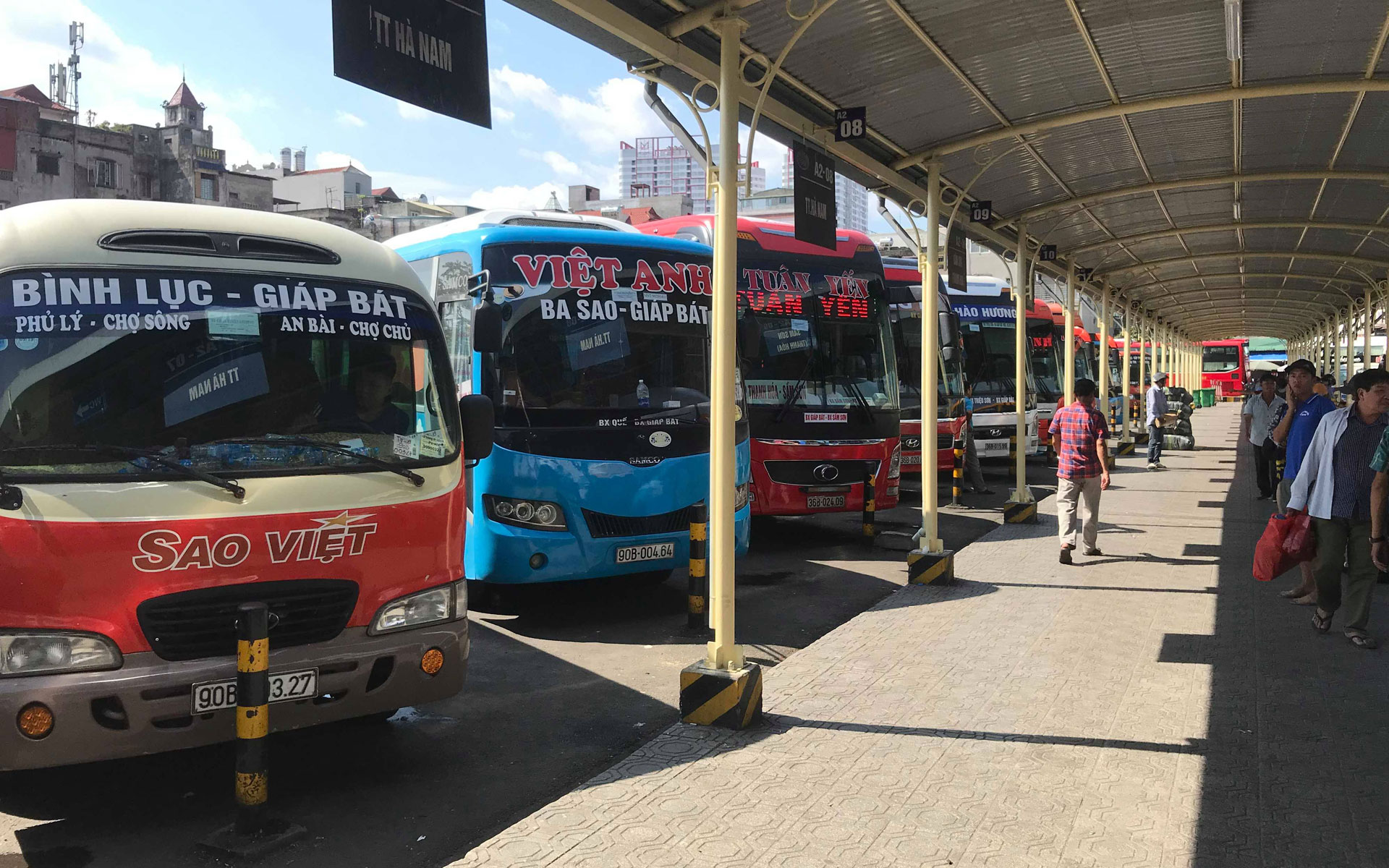 Just find the way to Giap Bat Bus Station in Hanoi and take the bus to Nho Quan (the nearest town to the park). On arrival at Nho Quan, you need to catch motorcycle taxi from here to the entrance gate of Cuc Phuong National Park. Total length of the trip last around 2.5 – 3 hours and this option is not suitable for one-day trip because you must follow bus schedule. In addition, locals are not good at English so language barrier is a big problem for international tourists.
* Private car/van: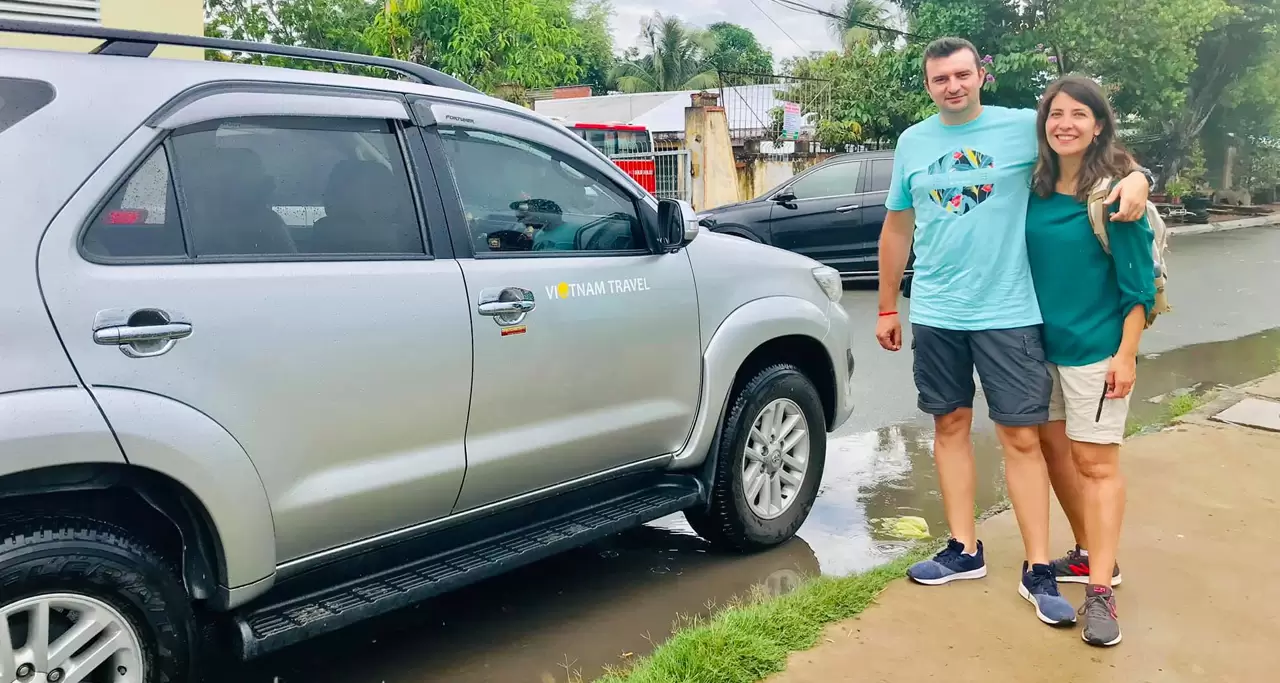 Vietnam Travel offers flexible itineraries from day trip to longer journey for those who want to explore Cuc Phuong National Park and surrounding areas. With the distance of 130km from Hanoi, tourists can take day trip to Cuc Phuong National Park. Or if they have more time budget, they can combine the visit to the park with other famous sites in Ninh Binh, such as: Tam Coc – Bich Dong – Trang An – Bai Dinh Pagoda for 2 – 3 day journey.
Our driver and tour guide will escort you from Hanoi directly to Cuc Phuong and access deeply into the forest.
Best time to visit Cuc Phuong National Park
Tropical monsoon defines the climate in Cuc Phuong National Park, with the average temperature at 24.70C annually. It's suitable for visitors to explore the park in almost time of the year, except rainy season from July to September. In rainy days, trekking trails are very slippery and some sites are closed to ensure the safety for tourists.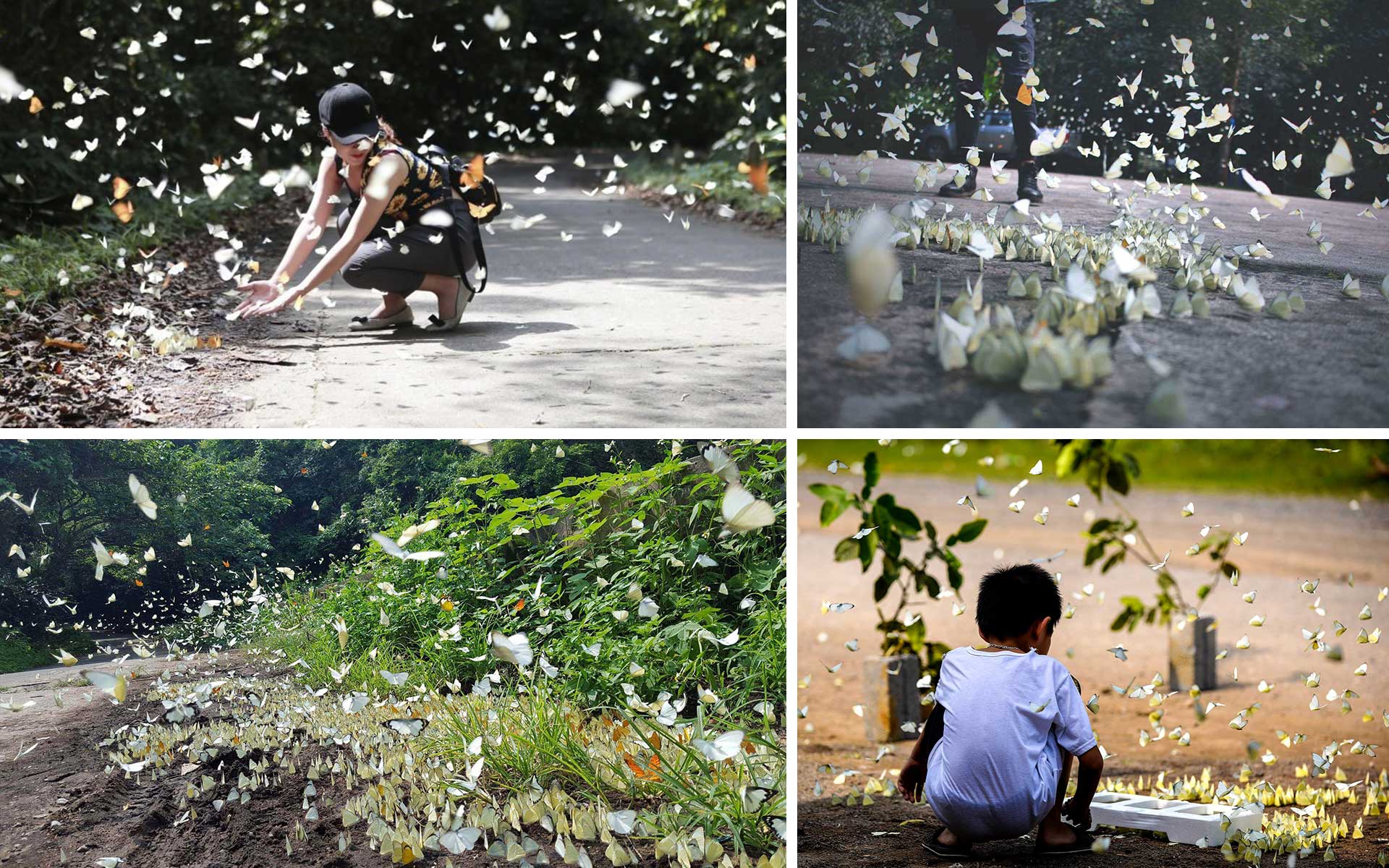 Bird-watchers can visit Cuc Phuong from February to April when they can see many kinds of rare birds like: pheasant, coriander, marble babbler, chopped white belly. Especially, many tourists come to this forest in late April – early May to hunt for stunning photos with thousands of colorful butterflies, which creates the most romantic scenery ever and visitors can feel being lost in the wonderland.
Things to do and see in Cuc Phuong National Park
Trekking & cycling in the primary forests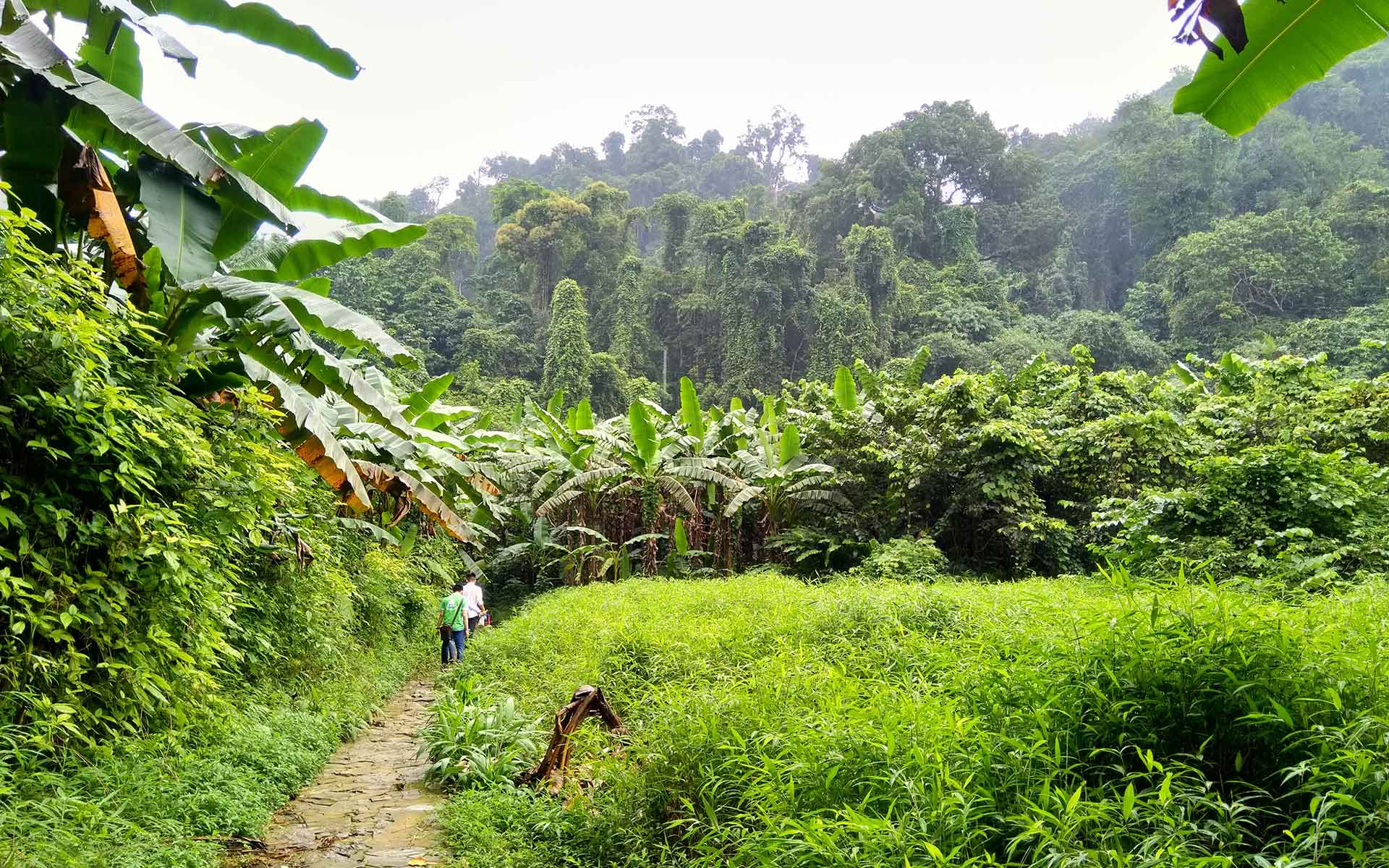 In Cuc Phuong National Park, there are various jungle trek routes with different levels from few hours to 2 – 3 day duration. Most trekking routes are accompanied by park guide and English speaking guide to ensure the best and most informative journey for tourists. Popular trails will lead visitors to several ancient trees, caves and Muong villages. Ngoc Son Nature Reserve and Pu Luong Nature Reserve can be accessed by longer trek period, with overnight camping sites available. The national park also has mountain bike rental service so cycling through the forest is really a fantastic experience.

During the trekking or cycling trip, tourists will be suggested to explore prehistoric caves in the jungle. The most highlighted caves are: Cave of Prehistoric Man (contains the vestiges of prehistoric man dated from 7,500 years ago), Mang Chieng Cave (a relic of Stone Age residents, containing many artifacts, animal & human remains) and Crescent Moon Cave.
Wildlife discovering and bird watching
Located on 2 limestone mountain ranges and characterized by rainforest all year round, Cuc Phuong possesses a wonderfully rich ecosystem, which draws attentions of many researchers, naturalists, enthusiasts and conservationists to come and do researches. The ancient forest consists of over 2234 vascular and non-vascular plants, 122 species of reptiles and amphibians, and 135 species of mammals, including the Clouded Leopard, Delacour's Langur, Owston's Civet and Asian Black Bear. There are also an incredible 336 documented bird species. The rocky outcrops of Cuc Phuong form the site of valuable pale ontological and anthropological vestiges, including a fossilized sea reptile dated at 200 – 230 million years old.
The park organizes wildlife night spotting and bird watching activities to help visitors approach closer to more elusive species in their natural living environment. Bird watching's ideal time is in the early morning or in the late afternoon.
Don't miss the chance to visit Cuc Phuong in late April – early May and get ready to be astonished by thousands of vibrant butterflies flying around you.
Visit conservation centers
* Visitor Centre: This centre is the first stop for the journey to discover Cuc Phuong National Park, as well as the place for tourists to complete all procedures before getting further in the park. In the visitor center, tourists will be educated about the natural environment through the pictures, documents and interpretations on display; raise awareness towards nature and environment.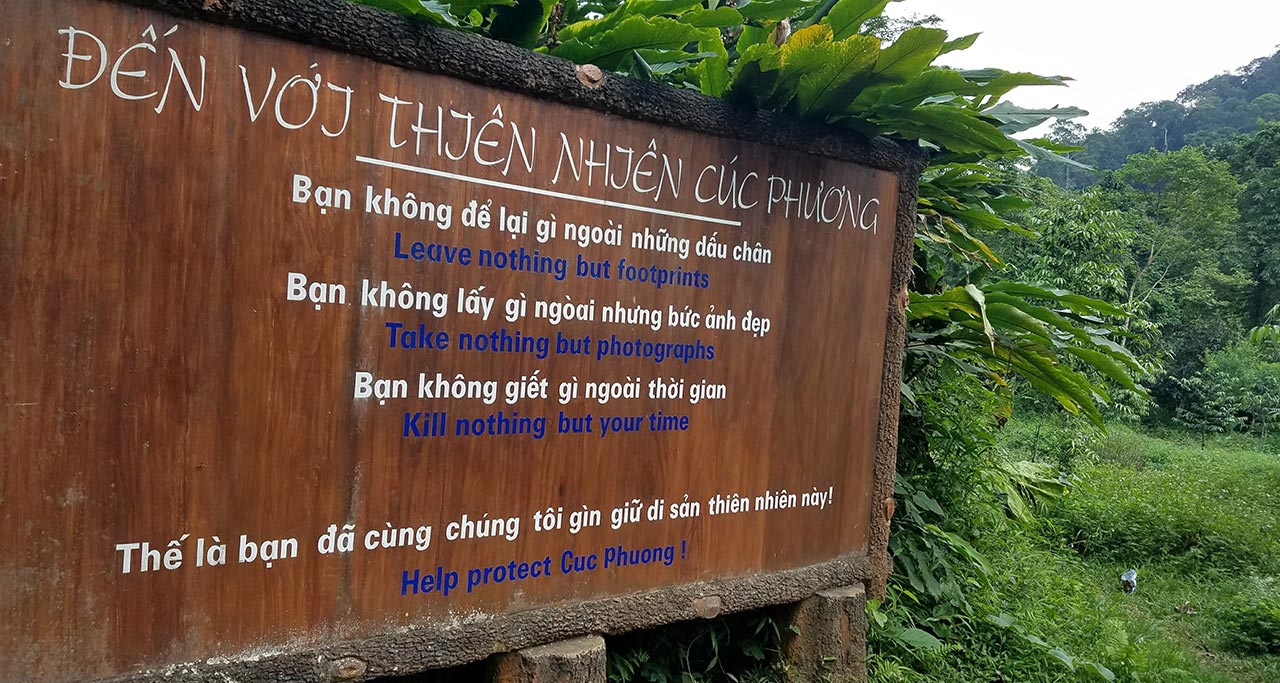 * Cuc Phuong Botanical Garden: Founded in 1985, this is the first botanical garden within a national park and protected area system in Vietnam. Being one of the three Vietnam's botanical gardens in the list of International Botanical Gardens, Cuc Phuong Botanical Garden preserves gene resources and rare plants, forming a semi-wild, protected enclosure for wildlife release programs. It's really a wonderful experience to stroll in the garden and listen to Gibbons and birds singing early in the morning.
* Endangered Primate Rescue Center: Established in 1993 through a collaboration between Frankfurt Zoological Society and Cuc Phuong National Park, this center is home to around 180 primates representing 15 species, including the critically endangered Cat Ba Langur, Delacour's Langur, and the Grey-Shanked Douc Langur. The center provides semi-wild conditions and help to prepare animals for release into the wild.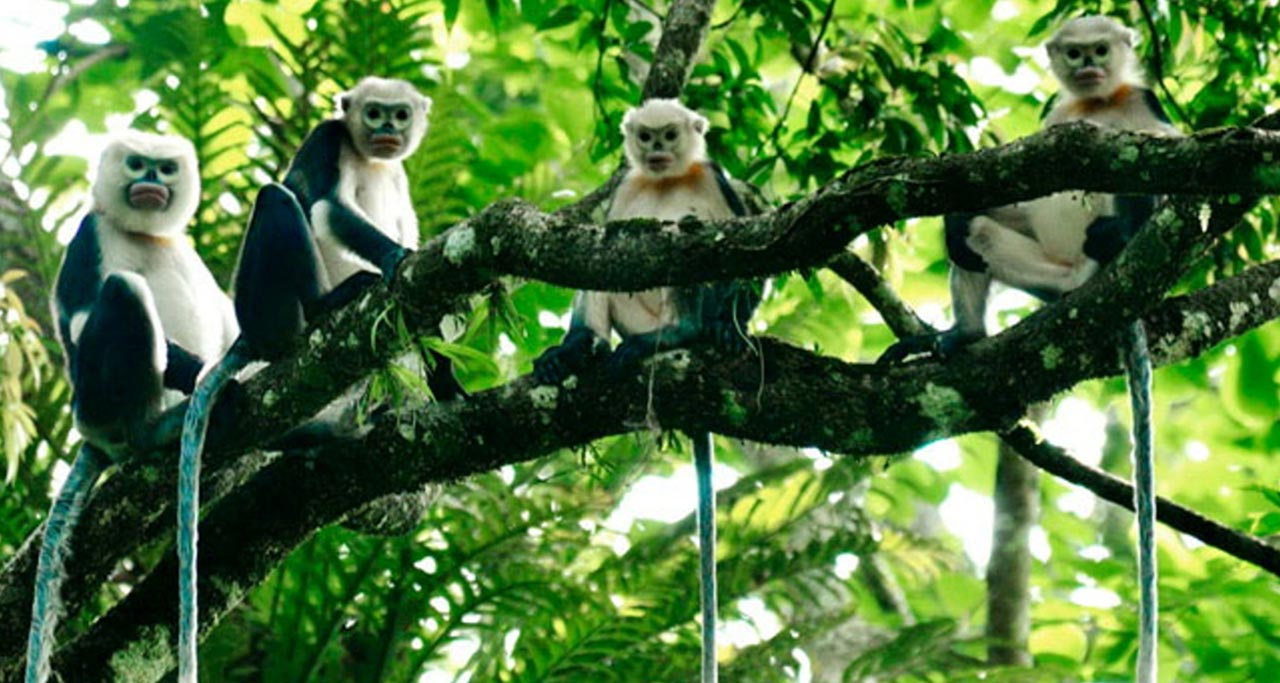 * Turtle Conservation Center: Fauna and Flora International established this center in 1998 and transferred the management to Cuc Phuong National Park from 2001. This center is considered as the flagship for protection and conservation programs of tortoise and freshwater turtles in Vietnam. It also helps to educate the public about the critical threat to the survival of turtles in Vietnam.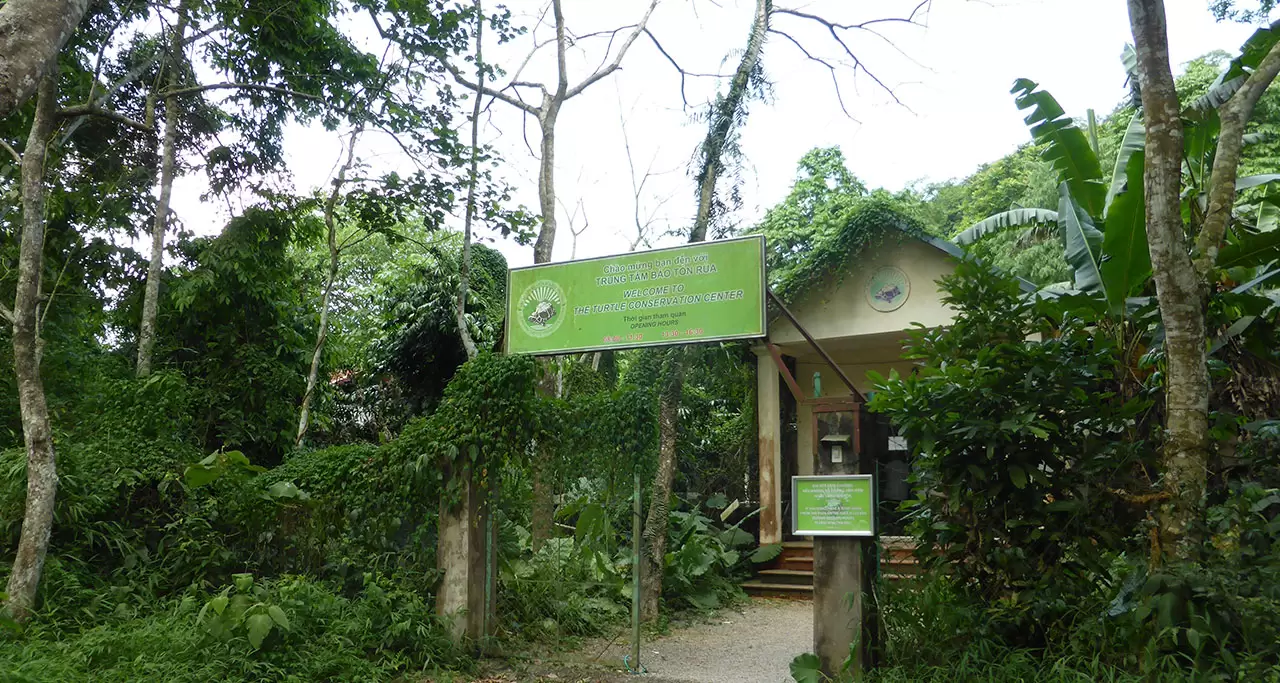 Community-based ecotourism
As mentioned above, Cuc Phuong was residential place of Muong minority people long time ago. In recent years, local authority encourages their people to take part in community based tourism as the way to create more income for them, as well as bring more authentic travel experiences for tourists.
Besides camping, tourists can choose to stay overnight in traditional stilt houses, cook and eat with locals, try out bamboo rafting or kayaking in nearby stream or lake. These activities are created to help tourists understand more about the minorities of Vietnam. In addition, at night time, visitors will have chance to enjoy the traditional songs and dances performed by young Muong girls and boys who live around the national park.

Accommodations
Besides homestay option, tourists have several choices when they want to spend overnight time in Cuc Phuong National Park. Accommodation is allocated in three areas: Park Headquarter, Mac Lake and Park Center. However, don't expect luxurious standards because all lodgings here are equipped with basic facilities and in eco-natural styles.
Park Headquarter
– Includes: 37 rooms (double/twin/single), en-suite bathroom, hot water, air-con, TV and wifi. Rate ranges from 350,000 – 1,200,000 VND/room/night.
– Other services: guides, music performances, laundry, bike rental, souvenir & snack shop, restaurant.
Mac Lake
– Includes: 4 air-con double rooms, detached bungalow (fan only), dormitory stilt houses (separate bathroom). Rate ranges from 350,000 – 800,000 VND/room/night (except for dorm houses).
– Services: Traditional music performances, fire camp, fishing, souvenir & snack shop, restaurant.
Park Center (Bong sub-station)
– Includes: detached bungalow with en-suite bathroom, hot water, air-con; basic stilt house (separate bathroom, no hot water). Rate ranges from 170,000 – 500,000 VND/room/day. Available electricity in the evenings.
– Services: Restaurant, souvenir shop and snacks.
You may concern: Cuc Phuong National Park Adventure