Tan Ky Old House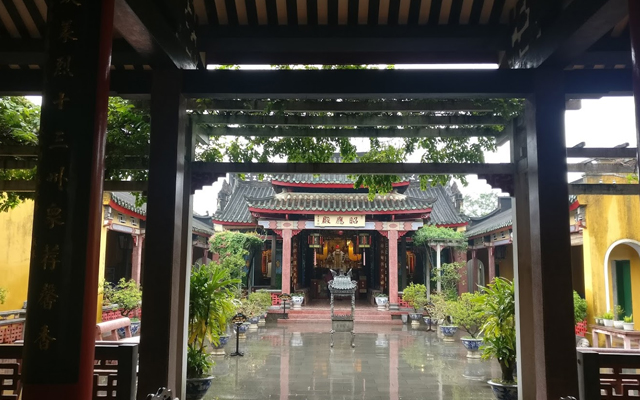 1. General Information
Tan Ky Old House is considered as the most beautiful old house in Hoian Ancient Town, owning unique architecture and also preserving many precious objects. Experiencing over 200 years of history, this ancient house still retains almost intact values on architecture and culture, and become an attractive site for travelers exploring the ancient characters of Hoian.
2. History
Tan Ky Old House was built in 1941 as the home of a Vietnamese merchant – the Le Family and has been well preserved through Eight generations. The front entrance facing to Nguyen Thai Hoc street, it remains as a shop. The back yard of the house overlooks to the river along Bach Dang street, which was very convenient to facilitate the import of goods.
In 1964, Tan Ky old house as well as other sites in Hoian suffered from a historic flood that culminated water up to the first floor's ceiling. But the house and almost interiors have still been intact until now due to its typical stone to build this house, making the wooden pillars not rotted through time. Several floods in Hoian in the past still mark the water level on the walls and pillar of the house.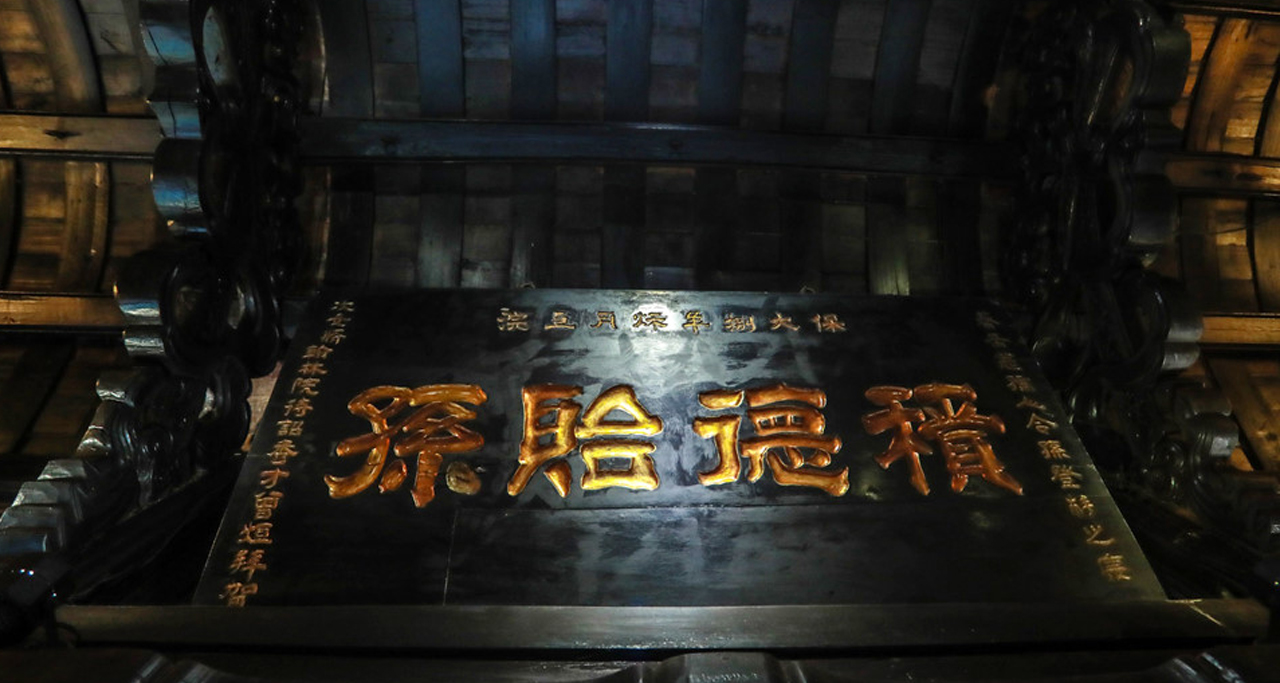 Together with Japanese Covered Bridge and Phuc Kien Assembly Hall, Tan Ky Old House was honorably given the title of National Cultural Site by the Ministry of Culture and Information in 1985.
To be regarded as the most beautiful and artistic ancient house in Hoian, Tan Ky House has welcomed many national and international important politicians to visit, such as: General Secretary Nong Duc Manh, President Tran Duc Luong, Prime Minister Phan Van Khai, General Secretary – President of China Jiang Zemin (Giang Trach Dan), President of Thailand Thaksin Shinawatra… Several domestic and international film crews have also chosen this old house as film settings.
3. Architectural & Cultural Values
From its first inauguration in late 18th century until now, Tan Ky Old House still has been preserved its original shape. It is a perfect example for the residence of a 18th century merchant in this major commercial port town. The house opens up an ancient space with four small size room which were packed with various beautiful antiques mainly made of wood. The four rooms served different purposes: one room used to welcome the Chinese merchants, one was the living room, the third was the courtyard and the last was the bedroom.
During the house construction process, Kim Bong carpenters perfectly matched three ancient architectural styles of Vietnam – Japan – China. The first pavilion is designed 3 small apartments inside in accordance with traditional Vietnamese architecture with the yin-yang tile-covered roof. It is also a highlight of whole house with a series of trusses, rafters sophisticatedly carved with intricate shapes: pumpkins, mailboxes, bats, and ribbons. These carvings hide their own symbolic significance. Japanese architectural style is evident in the structure of the old house; meanwhile Chinese architecture is shown in "crab shell" rafters. Arch architecture with the ribbon wrapping around two swords is characteristic of ancient Chinese people. The house strongly represents features of Oriental philosophy, such as the triple-beam structure (stands for heaven, earth and humans), the five round blocks (represent metal, wood, water, fire and earth – the five basic natural elements in Eastern philosophy) and several decorative carvings on the edge of the roof and furniture.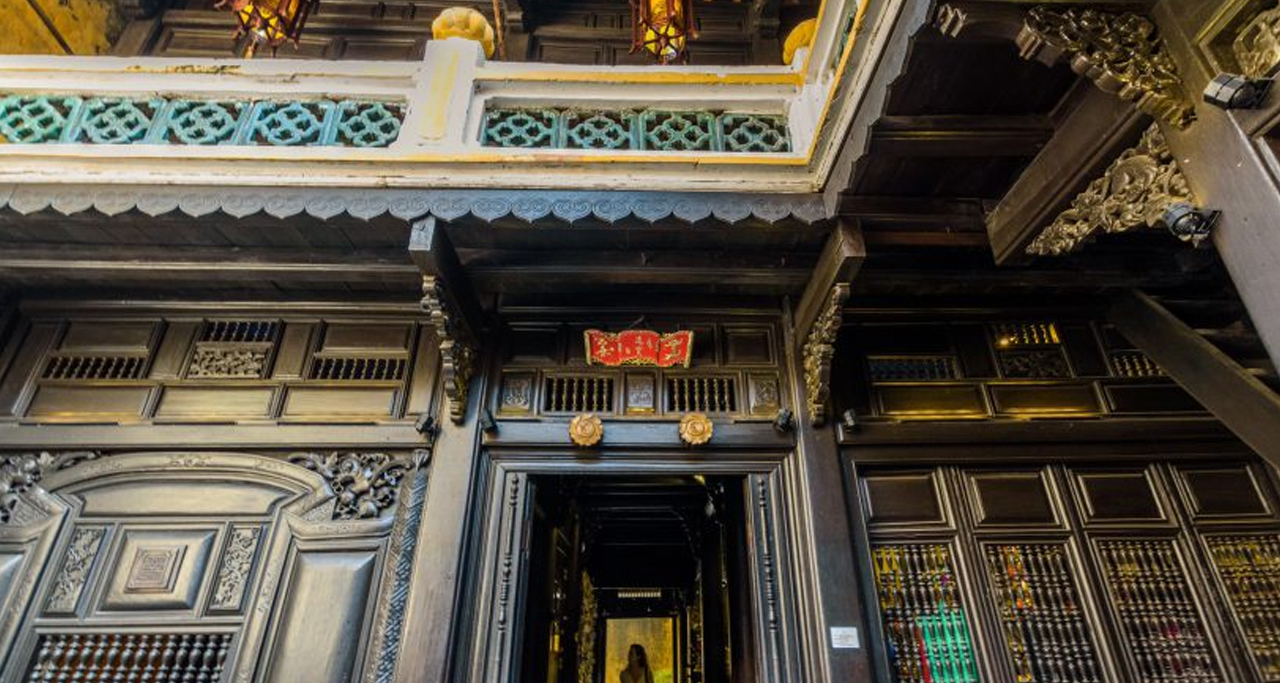 Besides the main material of wood, Thanh Hoa stone and Bat Trang brick were also used to create details like floor, exterior decoration and walls. The interior wood planks and the brick-built exterior make the house cool in summer and warm in winter. And these durable materials helped the house retain from the historic floor in the past time.
It can be seen that Tan Ky Old House has typical tubular architecture in the ancient town. All houses are close to each other so there is no window in the house. However, thanks to the ventilation in the frontispiece, side rear and skylight, there is no stifling feelings when entering into the house.
Nowadays, the ancient house of Tan Ky is very popular site to visit because it still retains many great and majestic scenes, including many beautiful paintings such as: "Tích Đức Lưu Tôn" – Saving Virtue and Saving Faith (teaching children and grandchildren to keep good deeds for the next generation); "Tâm Thường Thái" – Normal Mind (keep the mind always calm & quiet). The house also has a collection of "Bách Điệu" antiques considered by archaeologists to be unique in Vietnam. The show was written in 100 strokes, each with a bird taking off.
Among the many antiques in the house, the "Chén Khổng Tử" (Kong Fuzi's cup) is one of the most invaluable treasure which is associated with the ancient story of Khổng Tử (Kong Fuzi or Master Kong – the famous Confucius teacher in China). The water level in the cup will never be full. Because when pouring water into the cup about 80%, the water will flow out through a small hole at the bottom. The cup seems to be an ethics teaching people refrain from acts, to keep themselves in a neutral state, not outrageous.
In addition, Tan Ky Old House is also home to numerous antiques, such as cups, plates, antique ceramic vases dating back hundreds of years. There is also the appearance of the great number of antiques in wood such as tables, chairs inlaid with mother of pearl, horizontal board, cabinet…
4. Restaurants near Tan Ky Old House
4.1. Banana Leaf Restaurant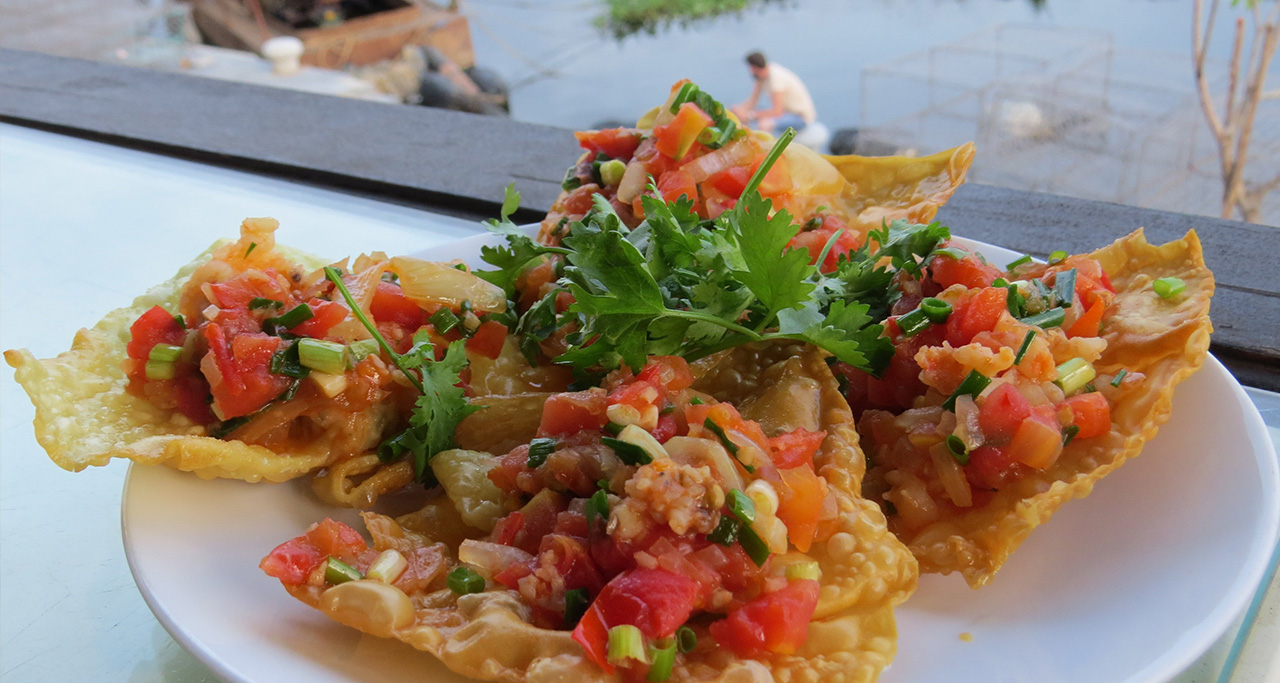 Address: 84 Bach Dang street, Minh An ward, Hoian
Tel: 0235 3861 346
4.2. Bazar Café & Restaurant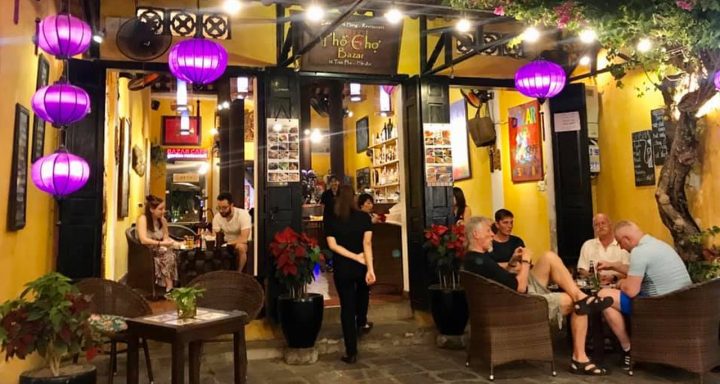 Address: 36 Tran Phu street, Minh An ward, Hoian
Tel: 0235 3911 229
4.3. Blue Dragon Restaurant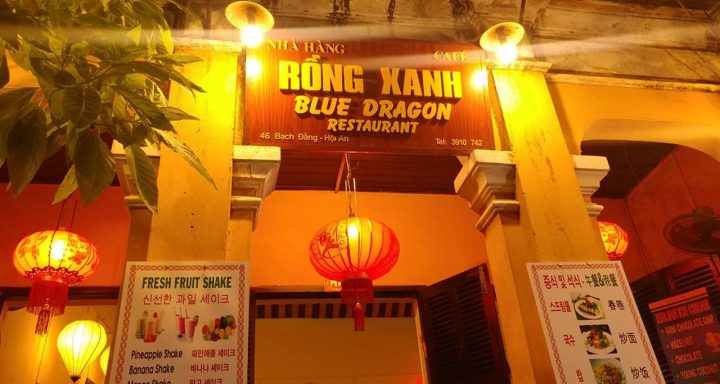 Address: 46 Bach Dang street, Minh An ward, Hoian
Tel: 0235 3910 742
5. Local Tips
Tan Ky Old House is located at 101 Nguyen Thai Hoc street, and is an interesting stop on the journey to discover the ancient features of Hoian. If taking Japanese Covered Bridge as the starting point, you can walk down Bach Dang street into Nguyen Thai Hoc street. It's suggested to visit the place at the beginning or end of the day, not in the middle to avoid the crowds of other tourists.
Tan Ky Old House is in the ancient town of Hoian, so the entrance fee is included in Hoian Pass, which costs VND 150,000/ foreigners and VND 80,000/ domestic tourists (valid within 24 hours). Children under 10 years old are free of charge. Visiting hours is from 8 AM to 5 PM every day.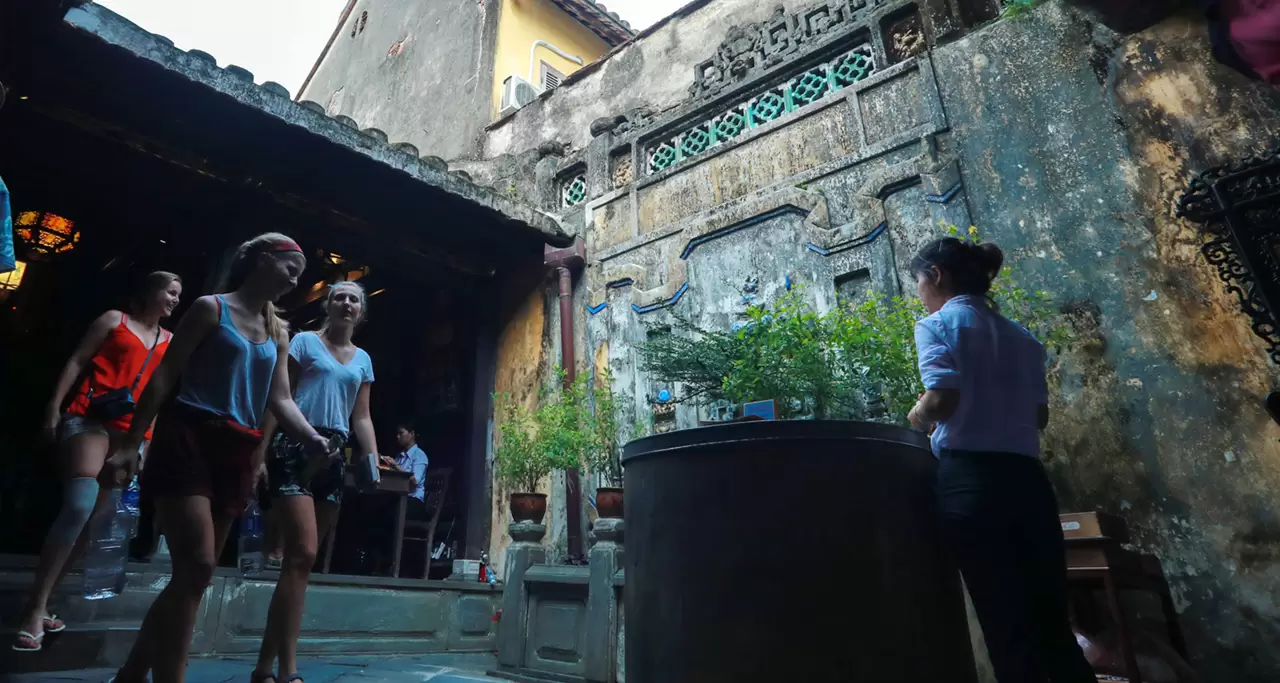 Beside Tan Ky house, Hoian still has many things to offers. You could explore the most highlights of Hoian ancient town, you should book Hoian Walking Tour with Vietnam Travel. The trip is escorted by experienced local tour guide, travellers will have the opportunity to understand more about the culture, the architectures in building Hoian commercial port which was once flourished.