How To Get To Phnom Penh From Ho Chi Minh City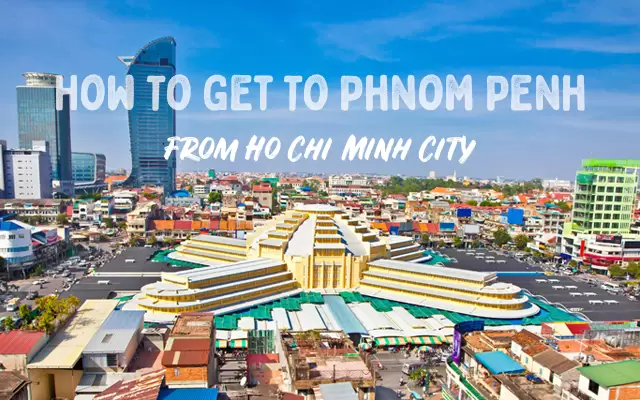 It is easy reach of Phnom Penh – the capital of Cambodia from Ho Chi Minh City (Vietnam) as they aren't far apart, just only 230 km between the two destinations. You can hop on a coach bus or take a short flight which are the most common ways for tourists. If you wish to visit Mekong Delta and move to Phnom Penh afterwards, there will be other ways come in handy for your travel plan such as speed boat, cruise ship or car. This article offers you an idea that surely matches your travel interest and budget.
1. HO CHI MINH CITY TO PHNOM PENH BY FLIGHT (direct)
– Flight time: 1 hour.
– Fares: from USD 59++/way.
– Airport in Ho Chi Minh: Tan Son Nhat International airport (code: SGN).
– Airport in Phnom Penh: Phnom Penh International Airport (code: PNH).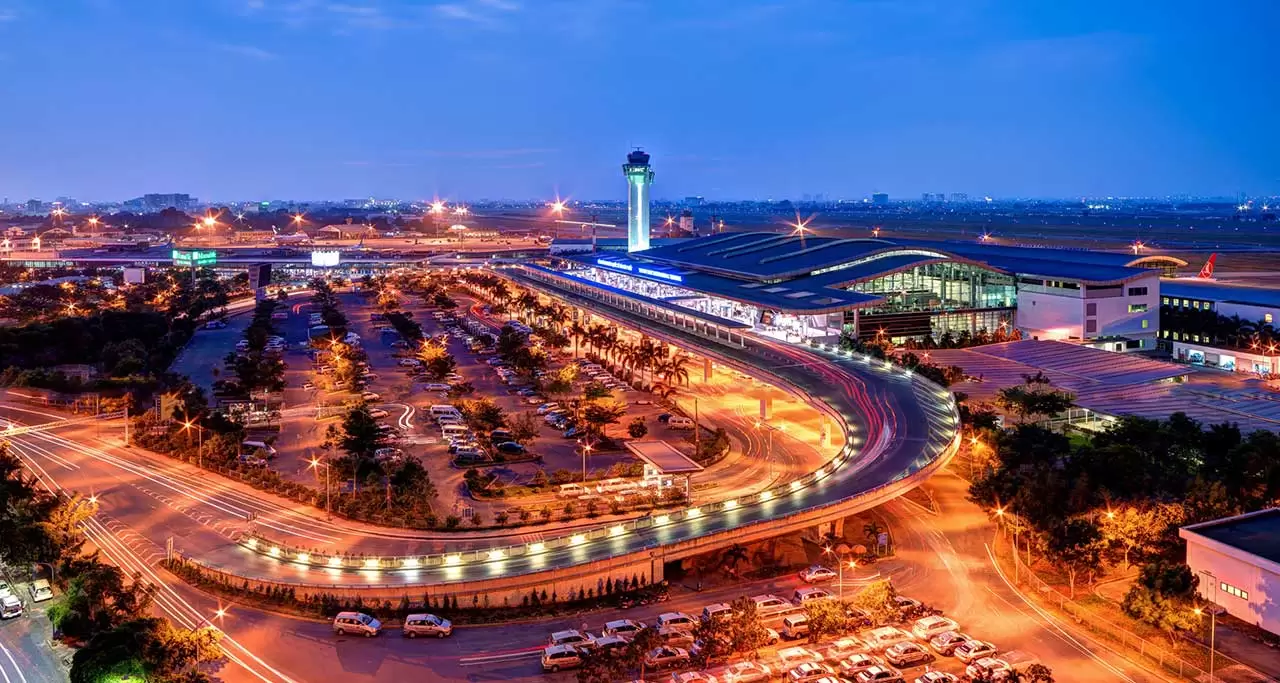 This is the easiest and quickest way to travel between these two cities. Flights are primarily operated by Cambodia Angkor Air, which is the main airline of Cambodia, as well as Vietnam Airlines and Qatar Airways. They offer few trips daily so you can easy choose if having short trip to explore Vietnam & Cambodia. Another advantage is that both airports are located within the city.
2. HO CHI MINH CITY TO PHNOM PENH BY BUS/ LIMOUSINE BUS
2.1 BY BUS
– Duration: 6 to 7 hours due to traffic en route.
– Costs: from $12 to $19 USD per person each way depending on bus company and departure time.
– Border: Moc Bai (Vietnam side) border and Bavet (Cambodia side) border. Opening from 08:00 to 20:00.
– Bus type: seating bus, sleeper bus, minivan (limousine). There is no overnight bus due to closing border hour.
This option is much more popular with locals as well as budget travelers. The downside is that this will take pretty much the entire day to travel. Nonetheless, a cross-border trip offers a new travel experience. On arrival in Phnom Penh, you can book another trip to next destination such as Siem Reap, Sihanoukville, Kampot, Battambang, etc.
The following list is all the major bus companies operating on this route. You can buy the ticket at ticket office in District 1 (Ho Chi Minh City) where is the main site of tourist.
• Giant Ibis: 445,000 VND ~ 19 USD.
• Mekong Express: 350,000 VND ~ 15 USD.
• The Sinh Tourist: 325,000 VND ~ 14 USD.
• Kumho Samco: 315,000 VND ~ 13.5 USD.
• Khai Nam Transport: 250,000 VND ~ 11 USD.
2.2 BY LIMOUSINE BUS
Sapaco bus also has limousine bus (9 seater van) through this route. This is quite comfortable, uncrowded with different experience if travelling by coach bus. It offers a luxurious van trip for 340.000 VND ($15) to 420,000 VND ($18). It's worth for a try!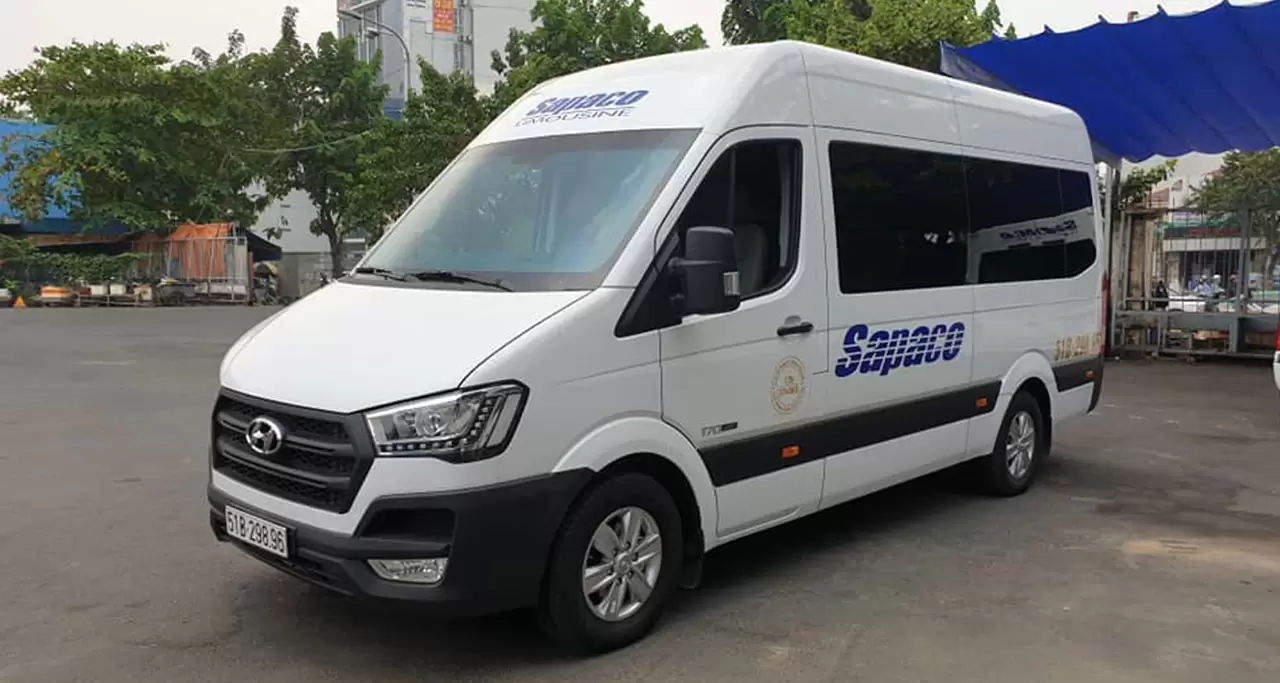 Buses depart at 6:00, 6:30, 7:00 in the morning and one afternoon trip leaving at 14:30.
2.3 DOCUMENT REQUIRED
– Original passport (still valid for 6 next months)
– A color photo (passport size)
– Cambodia Visa or Vietnam Visa (if travel vice versa).
Both Cambodia and Vietnam require tourist visa for most nationalities outside of Southeast Asia. Please make sure you have visa in advance or all documents for visa on arrival. Click here for Cambodia visa guideline.
Cambodia Visa can be applied for and issued upon arrival at border. The fee is 30 USD, payable in USD cash only. Some bus companies charge an additional USD 5 service fee at the border for batch processing. Although e-visa is acceptable but passengers will be required to pay an additional US$2 for batch processing. It guarantees a smooth border crossing. Otherwise, you can go with the bus personnel to make the transaction yourselves.
Tips:
– Usually, the bus personnel will assist their passengers with the entry process. It's not a very organized process at border so please follow with the group.
– If there are any locals ask to help you carry your luggage, they will expect US$1 per bag. Please aware and carry your luggage by your own.
– Always keep a lookout for the bus personnel or fellow travellers from your bus if you don't want to get lost.
– Most buses don't stop for bathroom breaks before you reach the border. The first stop will be after you have just crossed the border. Here, you can also order a meal or buy some snacks with your last Vietnamese Dongs.
3. HO CHI MINH CITY TO PHNOM PENH BY MOTORBIKE
If you would like to set on a trip by motorbike crossing land border, it is possible if you have all the requirements as below:
• Original passport (still valid for 6 next months)
• Cambodia visa
• Your valid international driver's license
• Documents that prove you own the motorbike you are riding, carte verte (blue card), receipt of the purchase, motorbike insurance.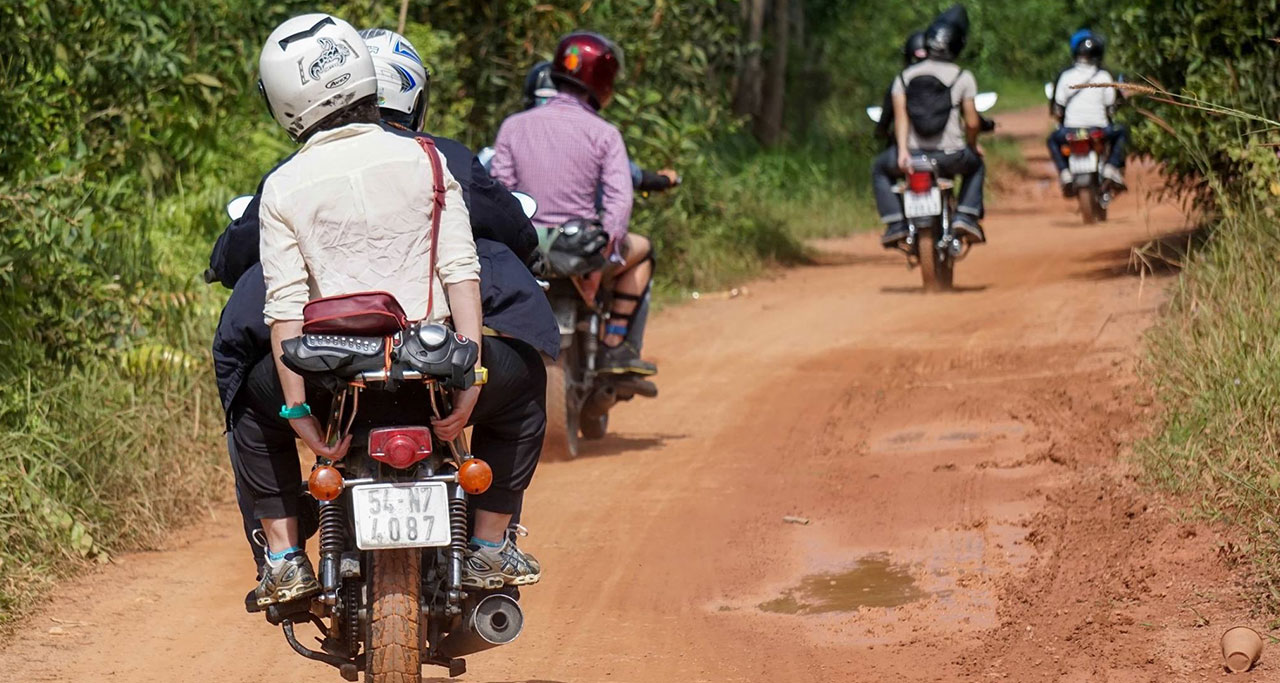 4. SAIGON TO PHNOM PENH VIA MEKONG DELTA.
4.1 BY SPEED BOAT
– Duration: 5 hours along Mekong river, including immigration procedure at border.
– Costs: USD 27 to USD 70 one way per person due to each
– Departure time: 07:30 AM | Arrival time: 12:30 PM.
– Border: Vinh Xuong – Vietnam side and Kha Orm Sam Nor – Cambodia side.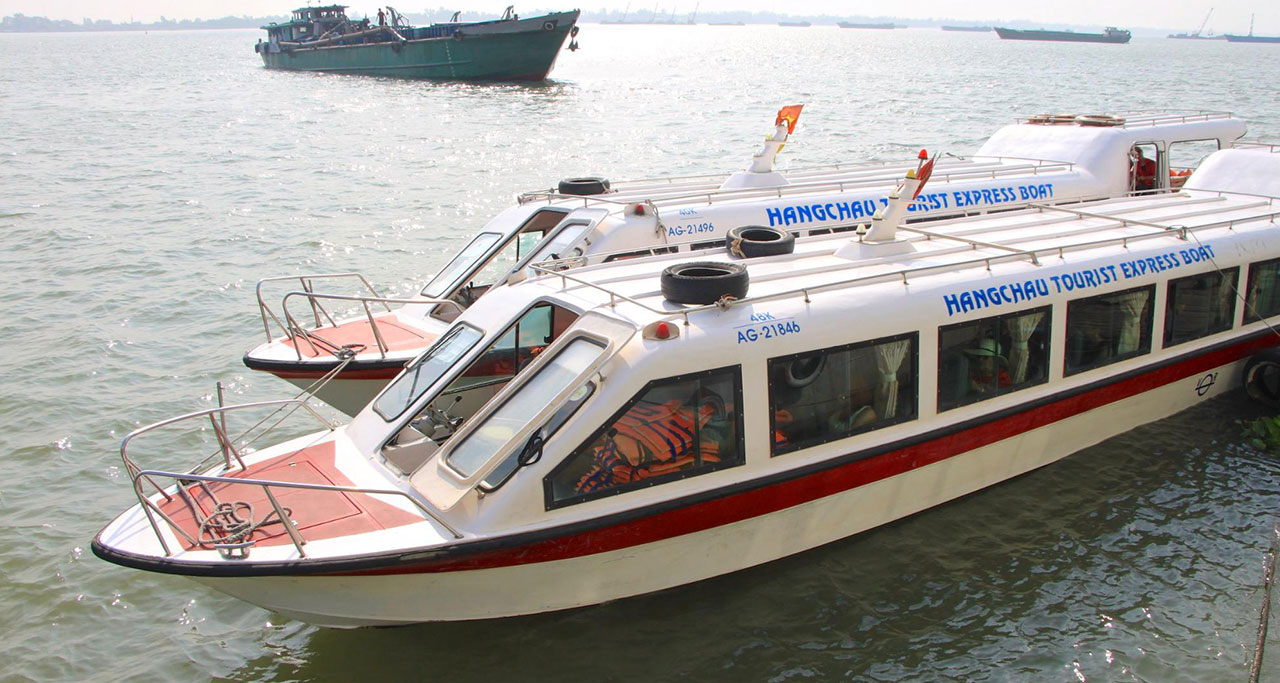 If you are nature lovers and wish to explore the scenic of Vietnam countryside along the great Mekong River then crossing to Cambodia, this is unique way for your experience. Start from Ho Chi Minh City's modern bustle, immerse in the sublime beauty of Mekong & its river life, spend one or two nights in here, finish in Chau Doc and follow the upstream to exit Vietnam by speed boat.
There are three companies running small boats from 15 to 30 seats such as Hang Chau, Mandarin Cruise and Blue Cruiser. All boat equipped with toilet, life-jackets, resting area for sign-seeing and photo taking. Our recommendation is Hang Chau speed boat for reason price (best value). If you wish to have higher standard services, Blue Cruiser and Mandarin could be put into consideration with double/ triple expensive.
4.2 BY CRUISE SHIP
You can choose another leisure option to travel from Saigon to Phnom Penh: by river cruise. There are many Mekong Delta cruises but we highly recommend some luxury ships for your experience of a lifetime. Embark on a luxury journey of contrasts as you gain a deeper understanding of the complex history in this region and be charmed by the friendly locals as they go about their daily lives along this magnificent waterway. A luxury Mekong Cruise or Mekong Delta Cruise will be aboard a traditional riverboat or ship, staffed with a professional crew who are there to serve your every need and provide the highest standards of safety and professional seamanship.
Below are some top luxury Mekong Cruises starting in Ho Chi Minh City (Vietnam) and finishing in Phnom Penh or Siem Reap (Cambodia), which are undoubtedly the easiest and most immersive method of travel to see the majesty of this delta and its beautiful surroundings:
• Aqua Mekong Cruise.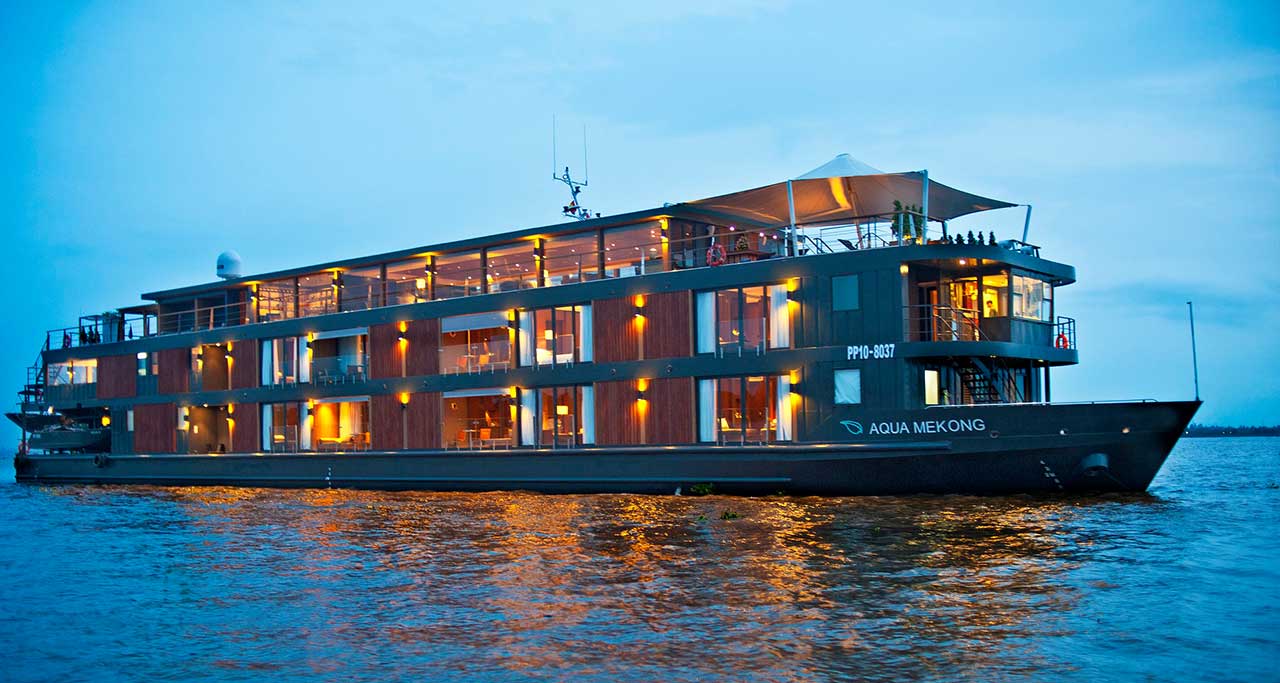 • The Jayavarman Cruise.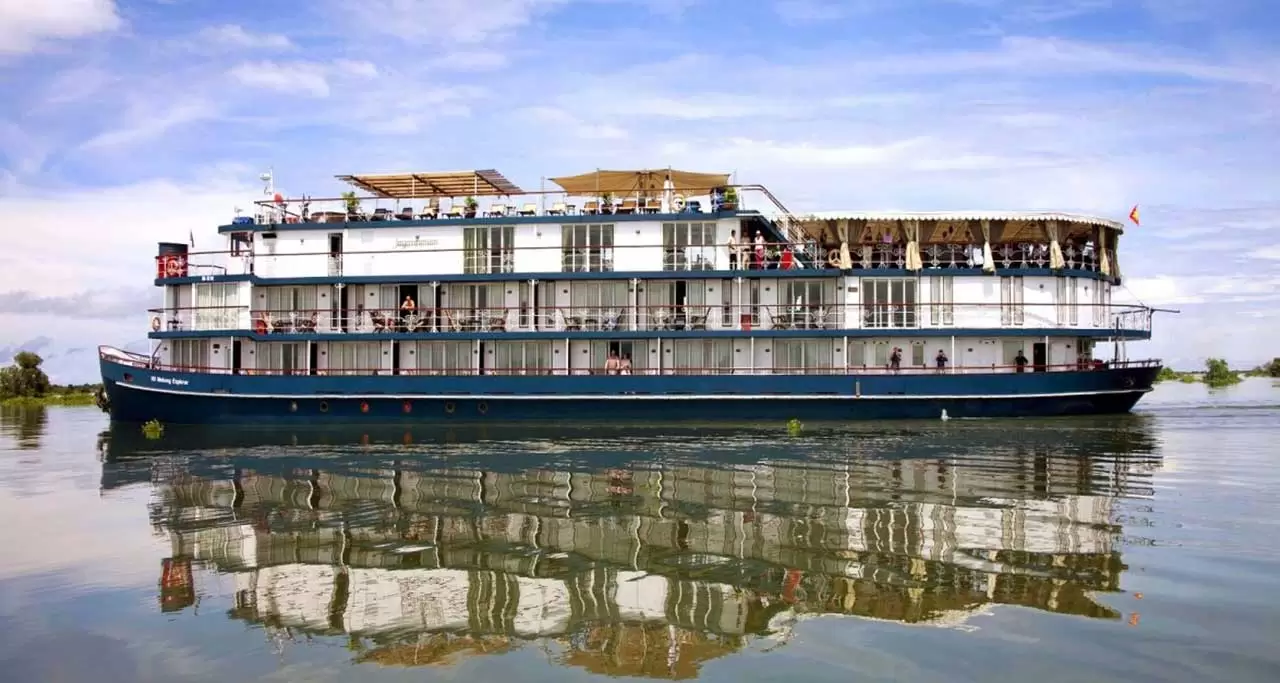 • The Jahan Cruise.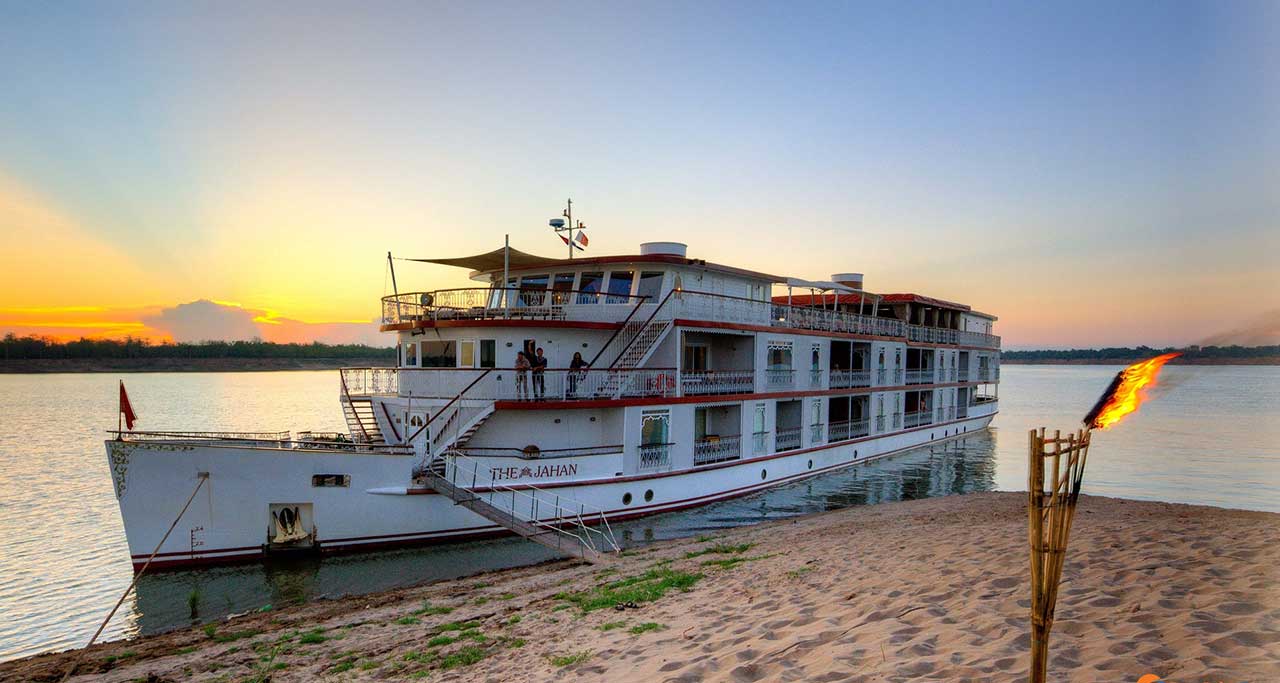 • RV Tonle Pandaw Cruise.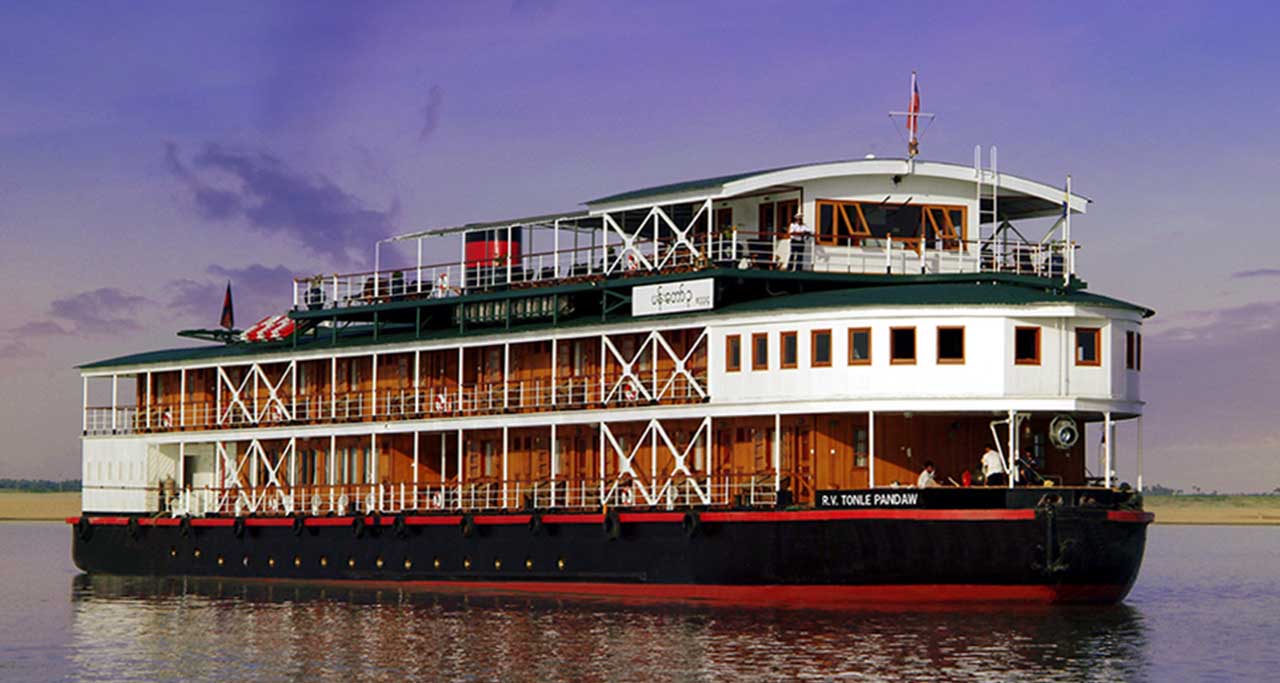 • RV Amalotus Cruise.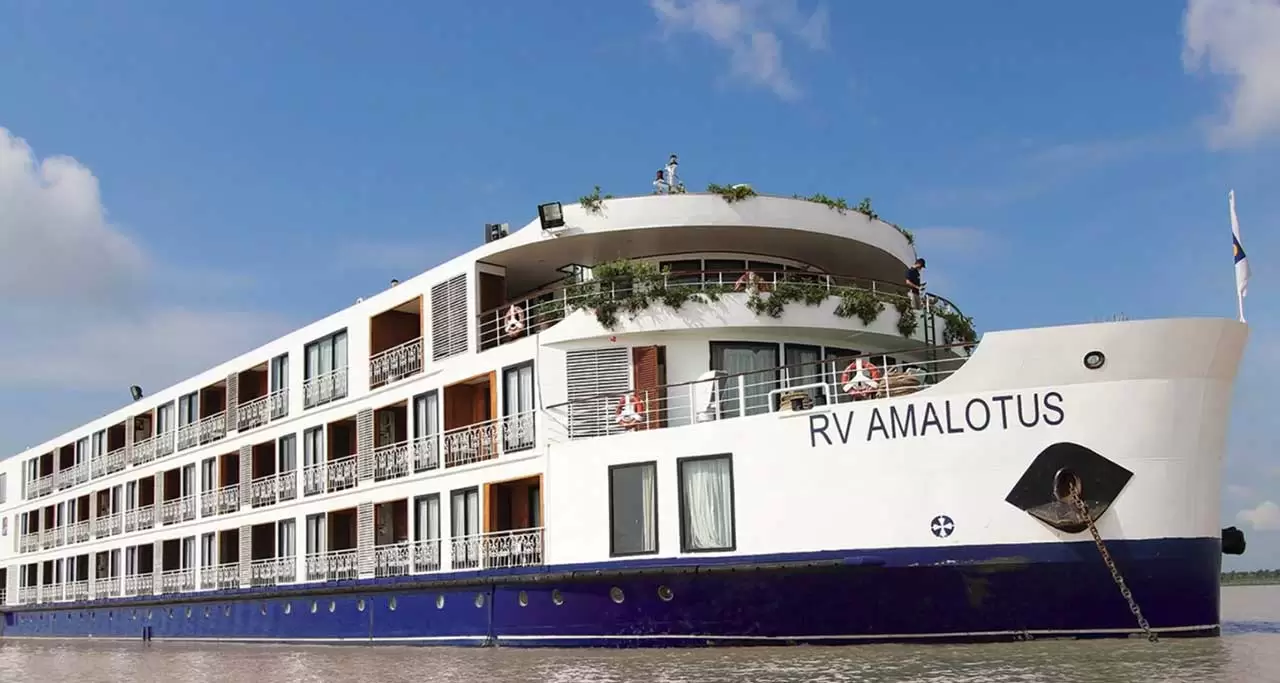 • Avalon Siem Reap.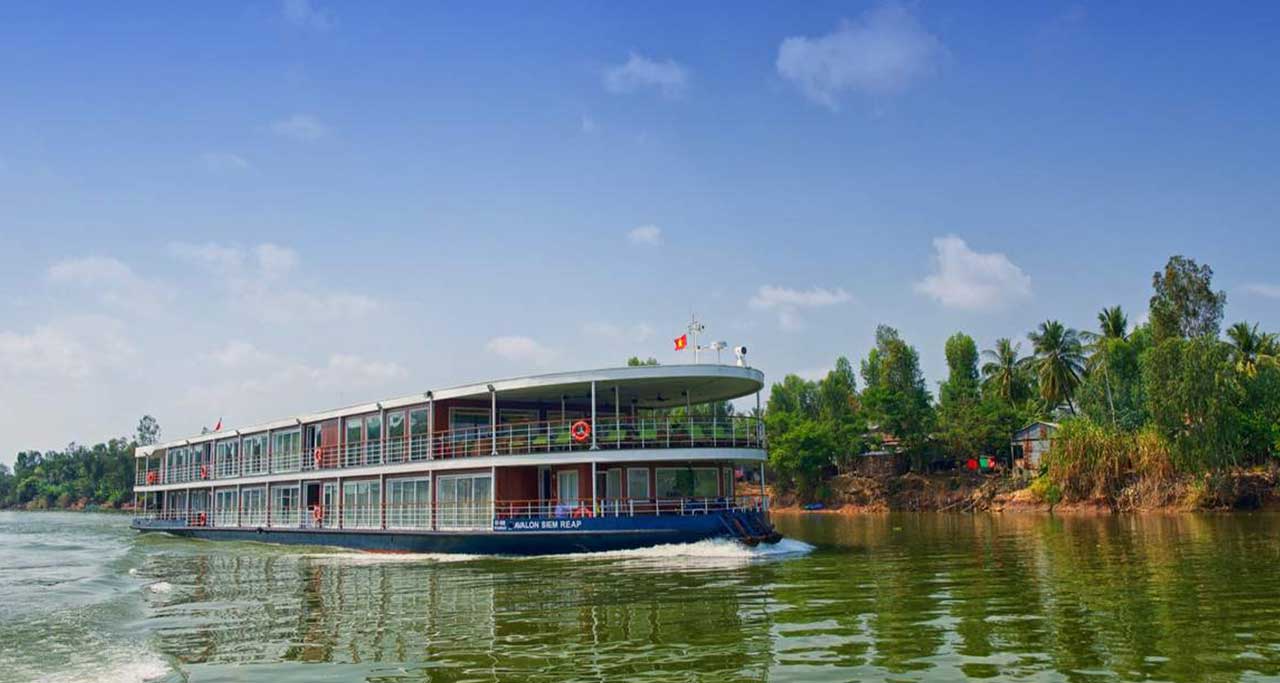 • Song Xanh Sampan.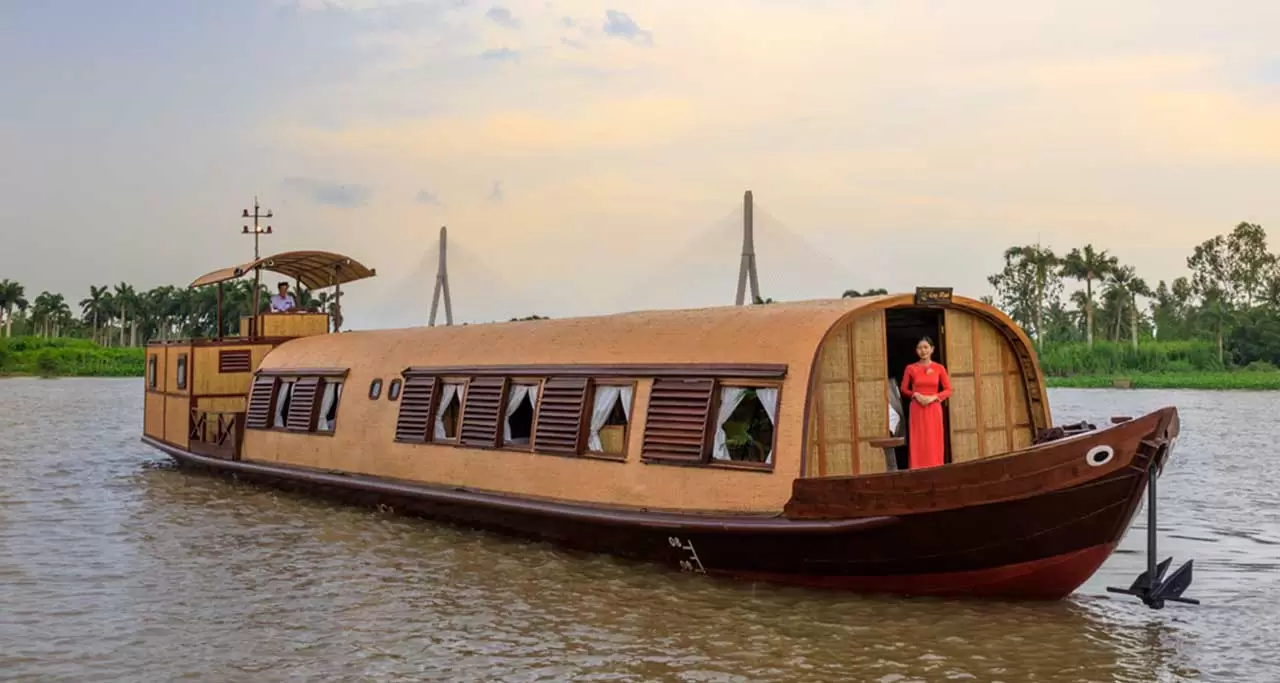 4.3 VISA REQUIREMENT
The entry processing is similar with travelling by bus via Moc Bai/ Bavet borders. Nonetheless, Cambodian E-visas are not yet accepted at these river borders. You must bring along one passport-size photograph and original passport. Application form is distributed for by the Government Immigration upon arrival. The fee is US$34/person (including processing fee) for a one-month visa, payable in USD cash only.
Still need a help on how to get from Ho Chi Minh City to Phnom Penh, tours and excursions between this two vibrant cities? Contact Vietnam Travel today for instant support!