Chu Chi tunnels or Cu Chi tunnels – Which one is right name?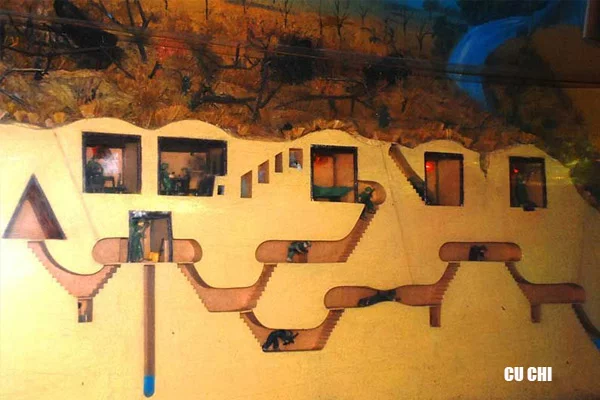 1. Chu Chi or Cu Chi tunnel?
It may sounds similar by visitors but Vietnamese says " Cu Chi"
2. Why it name Cu Chi?
The name of the District Cu Chi which located 40 km in the North – west of HCM City. In Nguyen Dynasty Cu Chi belong to Binh Duong district, Tan Binh, Phien An. In 1836, Cu Chi became part of Binh Duong District, Gia Dinh Province. In 1956 Cu Chi became a new district of Binh Duong.
In 1963, South Vietnam setup Hai Nghia province and half of Cu Chi remain the same name and belong to Hai Nghia Province. The other half belong to Phu Hoa, Binh Duong province. After 1975. These two parts rejoins and became Cu Chi District of HCM City.
Cu Chi is local name of plan "Strychnos" (Vietnamese called Mã Tiền) which growing wildly here and people use its seed as local remedy.
3. Cu Chi tunnels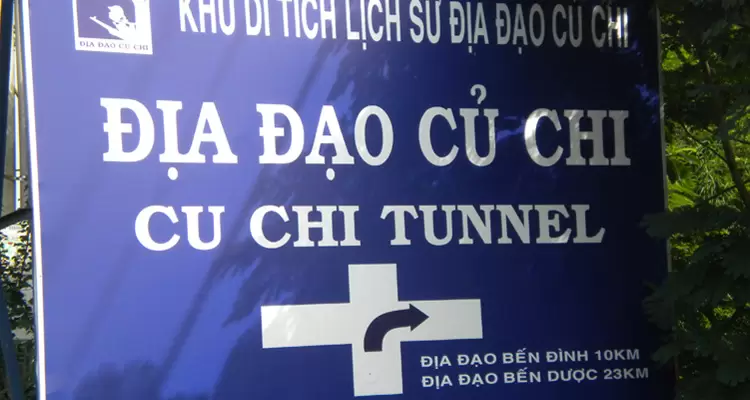 It were designed and dug with simple tools and bare hands during the French occupation in the 1940s, and further expanded during the Vietnam War in the 1960s to provide refuge and a defensive advantage over the American soldiers. Despite all the bombings in their town, the Cu Chi people were able to continue their lives beneath the soil, where they slept, ate, planned attacks, healed their sick, and taught their young. Some even wed and gave birth underground, but over 10,000 lost their lives here.
There are two different tunnel sites open to travelers NOT one, operated by the same organization and with similar experiences in each (a 15-minute scratchy B&W propaganda film, tunnel tour, displays of booby traps, tasting of tapioca): Ben Dinh & Ben Duoc

• Ben Duoc ( Vietnamese Bến Dược)
Closer to HCM City
Larger grounds with more to see
Could see some broken tanks and other war items along the walking route
One long tunnel setup for casual tourists
The gun site is positioned at the end of the tour conveniently
BUT
Touristy with so many visitors
Due to the quantity of people, guides (at the site) are under pressure to push you around quickly
The actual tunnel is hugely widened make it easier for visitors to test but not authentic
• Ben Dinh ( Vietnamese Bến Đình)
Slow pace level of tourists with no queue
Most of the tour is built around going through lots of small tunnels. Good for those who really want to experience the true value of Cu Chi.
Local guides ( ath the site) are taking their time, no rush, all they want is a good service to get tips
BUT
Less things to see, the tour take shorter time.
Alot of small tunnels, no good for non adventurers or oversize visitors
Longer drive from HCM City
The gun range is nearly impossible to find
Vietnam Travel operate private trip to Cu Chi daily. For further information, please contact Vietnam Travel Consultant for best offers.
Here is a part of Cu Chi tunnels design.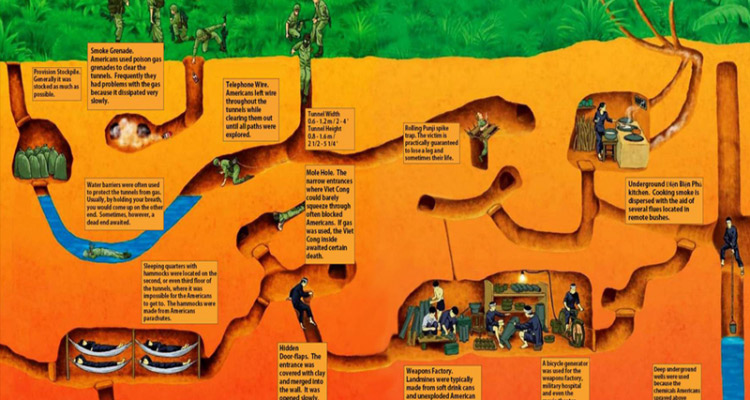 4. Where is Cu Chi tunnels from HCM City?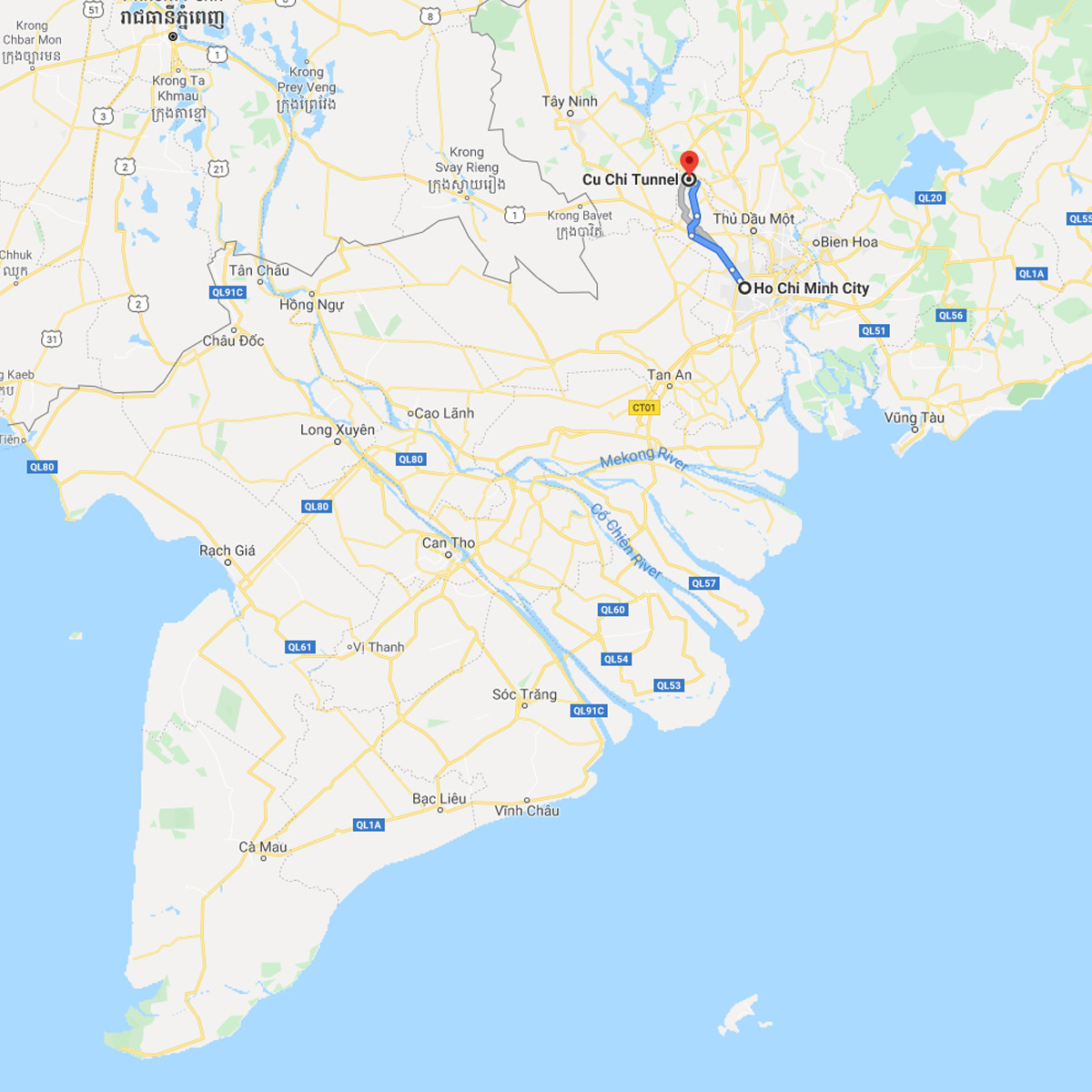 5. Old images Cu Chi from 1965 -1967.