Phong Nha – Ke Bang National Park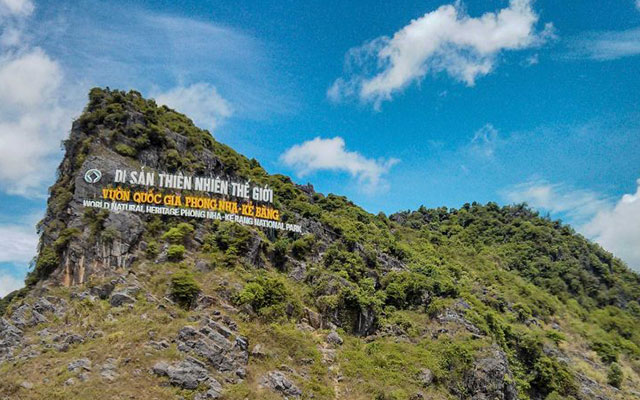 Phong Nha – Ke Bang National Park is a place where you can make your travel dream come true because of its natural marvels, extraordinary adventures on offer and so much more. The adventure tours in Phong Nha – Ke Bang National Park have set a benchmark of supreme quality in adventure tourism, not just in Vietnam and Asia, but also on a global level. Tourists come here, fall in love with this complex so that they can share the nature, adventures and Vietnamese stories.
1. Overview
Located in the Bo Trach and Minh Hoa districts of central Quang Binh Province on the North Central Vietnam coast, Phong Nha-Ke Bang is a national park and UNESCO World Heritage Site. It is approximately 500 km south of Hanoi or about 1,200 km north of Ho Chi Minh City.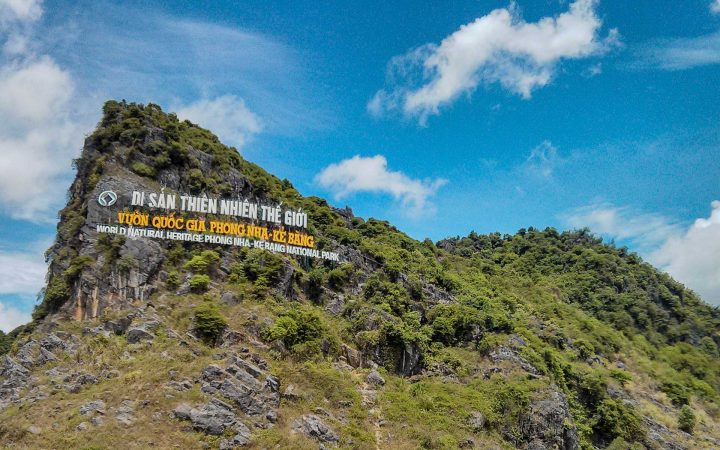 Its name was derived from Phong Nha Cave which contains many fascinating rock formations, and Ke Bang limestone forest.
The park is situated in a limestone zone of 2,000 km2 in Vietnamese territory and borders another same limestone zone area of Hin Namno Nature Reserve in Laotian territory. The core zone of Phong Nha – Ke Bang national park covers 857.54 km2 and a buffer zone of 1,954 km2.
The park protects the important karst regions and also the Annamite Range region's ecosystem of limestone forest.  Being evolved since the Paleozoic (some 400 million years ago), Phong Nha – Ke Bang karst becomes the oldest major karst area in Asia.
There are two groups of landforms in this area: non-karstic (3 types) and karstic landforms (2 groups of forms).
The park contains two dozens of mountain peaks with over 1,000m in height, and the noteworthy peaks are the Peak Co Rilata (1,128m) and the Peak Co Preu (1,213m).
As the home to the largest cave in the world (Son Doong Cave found in 2009), Phong Nha – Ke Bang national park covers 300 different grottoes and caves. The length of the cave system is more than 100km, but just a quarter of the area was explored. Some noticeable names of caves in this park now include Phong Nha Cave, Vom Cave systems, Tien Son Cave, Paradise Cave, Son Doong Cave, Ruc Mon Cave…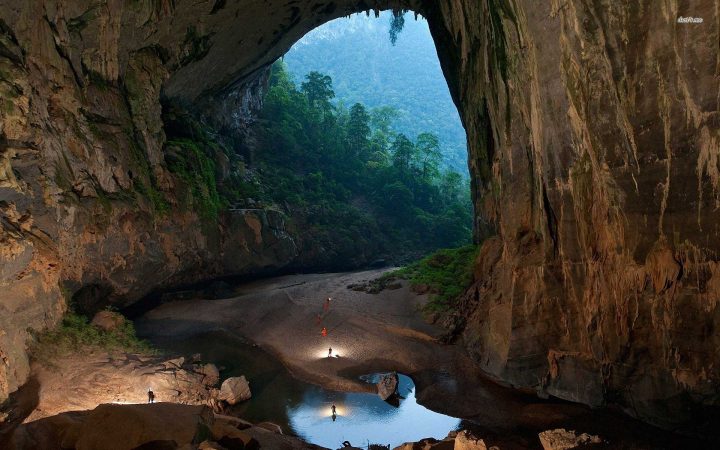 Besides the systems of cave and grotto, Phong Nha has the longest underground river with the Son and Chay as the main rivers in this national park which shapes most of caves here. There are also spectacular streams, springs and waterfalls in Phong Nha – Ke Bang such as Gio Waterfall, Madame Loan Waterfall, Moc Stream, Tra Ang Stream…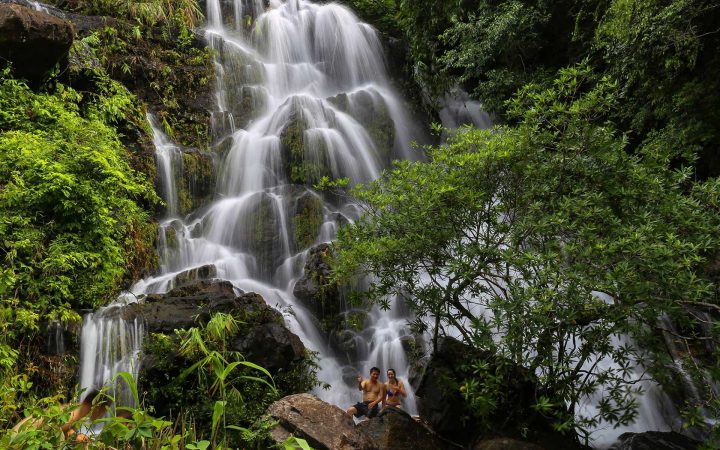 Not only featuring the geography values, Phong Nha – Ke Bang National Park is also an important archaeological and historical site.
An ancient hieroglyphic script of Cham people was discovered by the researchers, which proved the fact that this area had been explored first by Cham group.
This is also was military base that King Ham Nghi built for the resistance war against French colonialists in the late 19th century. It was later used as Ho Chi Minh Trail and Road 20 during the US resistance war.
Biodiversity in the park is an important part as well. As a part of the Annamites eco-region, the largest vegetation type in the park is now tropical dense moist evergreen forest on limestone under 800m above sea level. The forest is also home to 98 families, 256 genera and 381 species of vertebrates, in which 66 animal species are listed in the Vietnam's Red Data Book and 23 other species in the World Red Book of Endangered Species.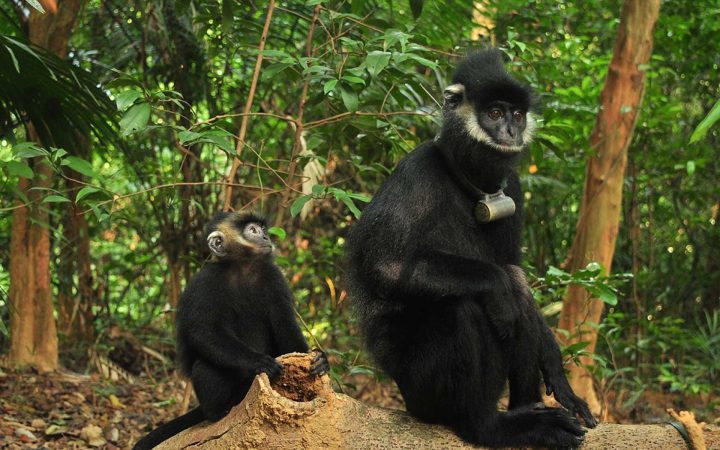 2. When to go?
The best time to visit Phong Nha – Ke Bang National Park is between February and April when the weather is cool and there is no flooding.
The hottest months are from June to August, but can also be the suitable time. The rest months of the year, it will be cold (from December to February) or raining and flooding (from August to December).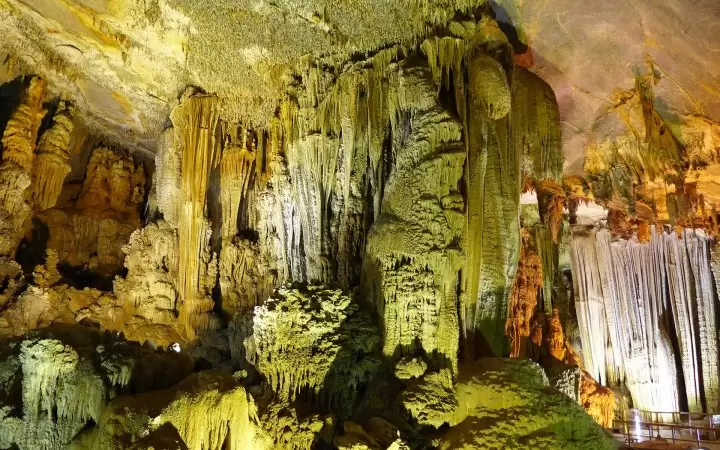 You should carefully check the weather in this area during October – December before traveling because flooding can occur and the underground cave may be closed. In case it is possible, but can still be dangerous to visit.
3. What to do?
Phong Nha – Ke Bang National Park has a lot to offer because of its scenic beauty. The below are some of the places to visit and things to do!
3.1. Paradise Cave – a dry passage of the Vom Cave System which is the longest dry cave in Asia at 31 km.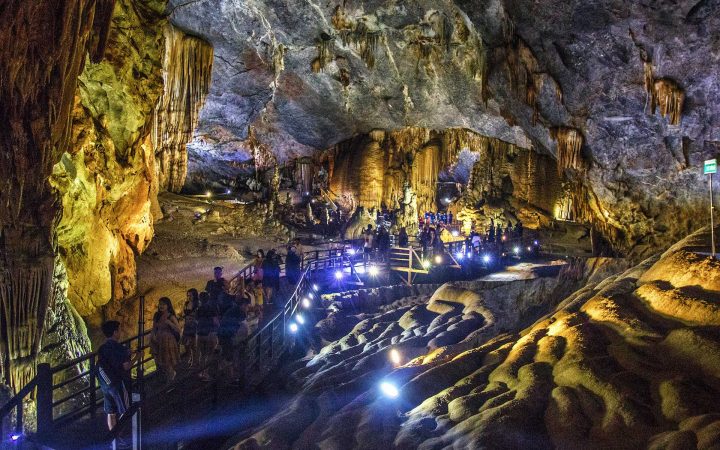 Price: Price: 250,000 VND per person (excludes the electric carts from the front entrance to the bottom of the stairs leading up to the cave)
3.2. Phong Nha Cave at the top of a fork in the Son River.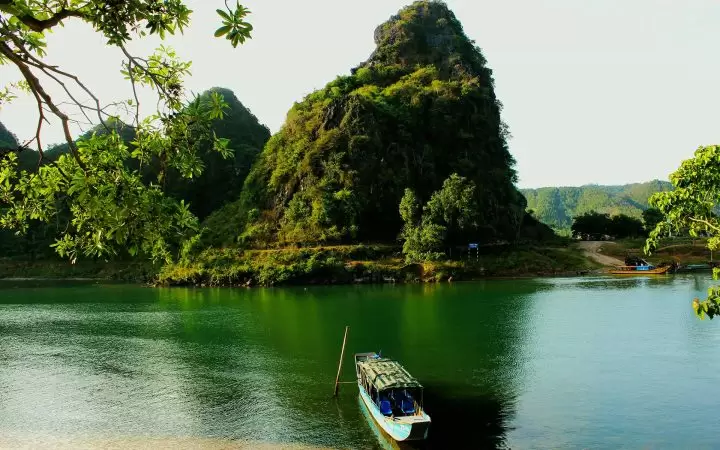 Price: 150,000 VND per person for entrance fee; 360,000 VND/boat (accommodate up to 14 people); 300,000 VND for English speaking guide (if required).
When you buy a ticket to Phong Nha Cave, you can also ask about Tien Son cave which is located above Phong Nha Cave. You'll have to climb a few stairs, but the view is worth the workout.
3.3. Dark cave – more adventurous and is a very muddy excursion. You will take short kayak or a zip-line to reach the cave.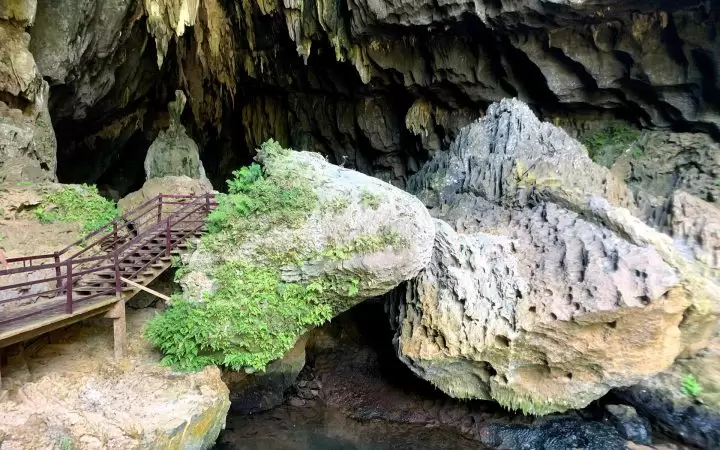 Price: entrance fees vary from 170,000 VND – 450,000 VND per person depending on the seasons.
3.4. Botanical Garden – great place, especially for families, with peaceful paths, beautiful trees, and a waterfall.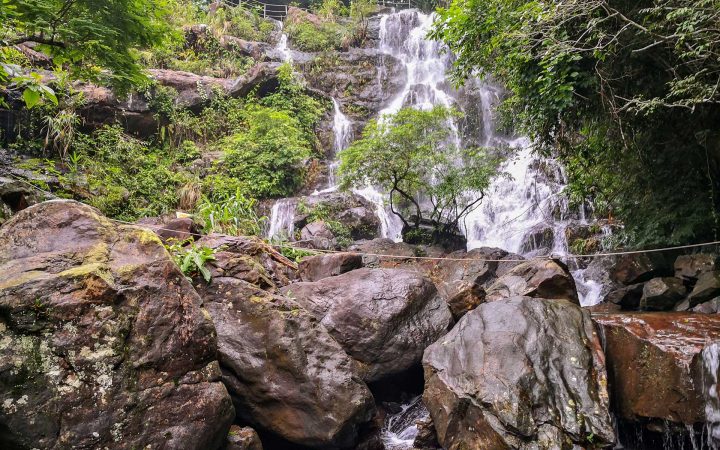 Price: 40,000 VND per person.
3.5. Nuoc Mooc Ecotrail – Defined by bamboo floorboards and clearly marked paths. They will take you over gushing rivers and to some small lagoons.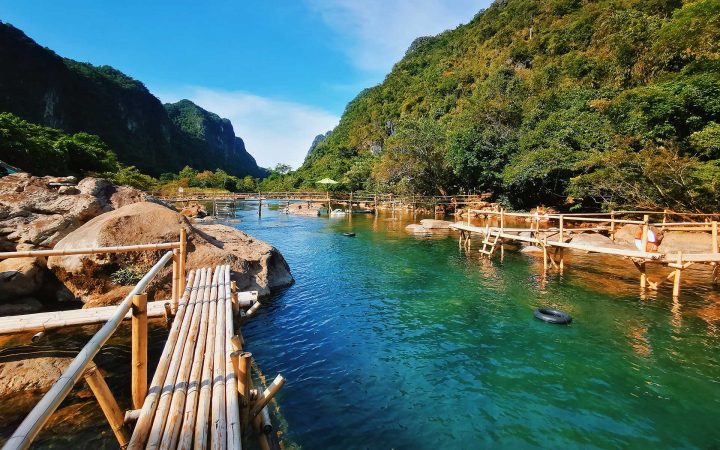 Price: 80,000 VND per person for basic entrance fee, or 180,000 VND for all access pass.
3.6. Bong Lai Valley – interlinked with farms and small villages.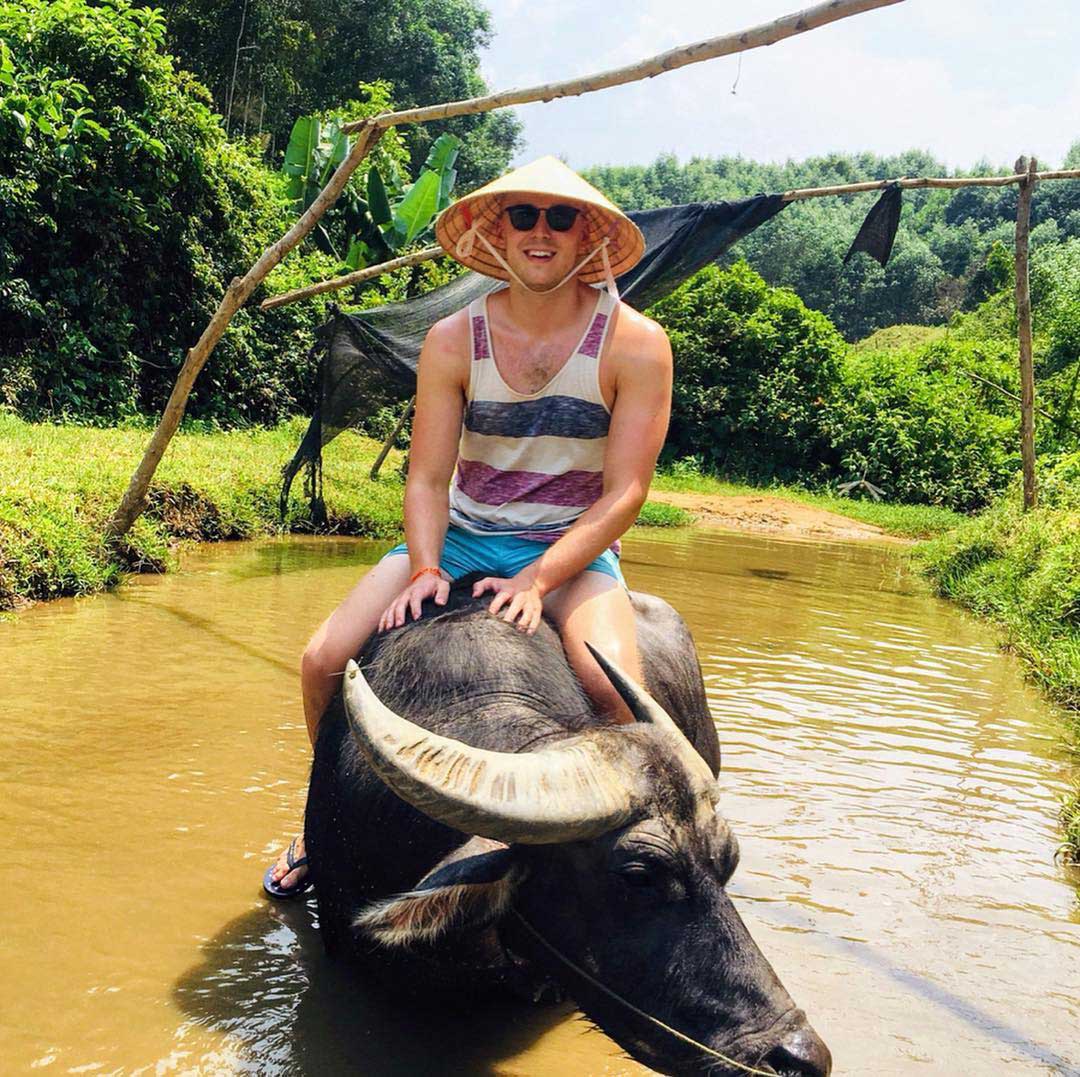 This is home to several families who cater good food and a cold beer for travelers. You can try with The Pub with Cold Beer; Wild Boar Eco Farm; Moi Moi Restaurant and the Duck Stop.
Price: ~ 150,000 VND /per person / meal with beers at these stops, depending on group size.
3.7. Kayaking / Cycling / Zippline / Boat trips / Hiking.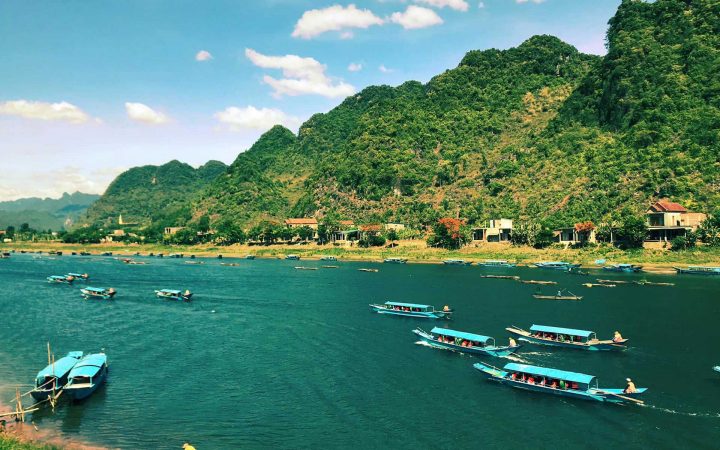 3.8. Son Doong Cave – the world's largest cave and the most challenging with costly expedition in the area.
You need to book out months in advance with very good health and skills to get qualified for this adventure. For those who love new adventurous routes, here are some more choice for you:
Hang En Cave Camp 2D1N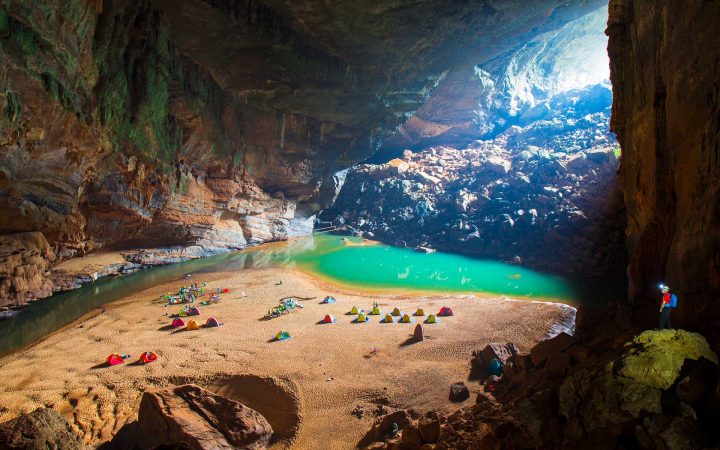 Adventure level: Moderate for physically active guests (22km).
Hang Tien Discovery 1-2-3 days
Adventure level: Moderate for physically active guests (8-28.5km), and swimming is necessary for 3-day itinerary.
Hang Va Expedition 2D1N
Adventure level: Moderate – Hard for physically active guests.
Nuoc Nut Discovery (full day)
Adventure level: Easy (basic trekking experience required).
Tu Lan Cave 1-2-3 days
Adventure level: Easy to Moderate for physically active guests.
Also, you can combine your visit here with other famous travel hubs of Central Vietnam nearby such as Hue City (~ 220km or 4 hours of drive); Danang (~ 310 km or 6 hours of drive) or Hoian (~ 350 km or 6.5 hours of drive).
Tour Ho Chi Minh Trails (also called Annamite Range trail) is also another option for those who would like to understand about Vietnam history & culture during the wars.
3. Where to stay?
Chay Lap Farmstay & Resort (from 55 USD/room/night)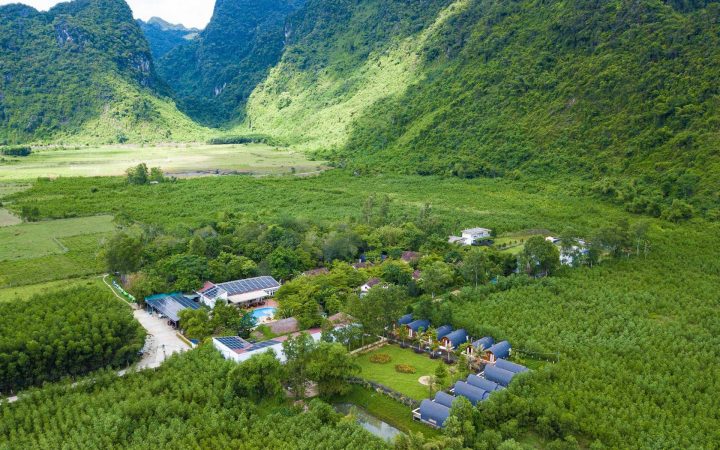 Located 8 km from the National Park entrance and 18 km from Phong Nha, this resort has swimming pool, great restaurant, and by far the best drinks list in the region.This place also offers lots of different water activities for adventurers at any age including river cruises, sailing, kayaks, water skippers, round boats, and water bikes. Each of these is sure to provide a lot of laughs and fun for your experience.
Price varies by sport, from 100,000 VND per hour up to 700,000 VND per tour or more.
Add: Ho Chi Minh West Road, Phuc Trach, Bo Trach, Quang Binh. Tel: +84. 911 030 057
Victory Road Villas (from 100 USD/room/night).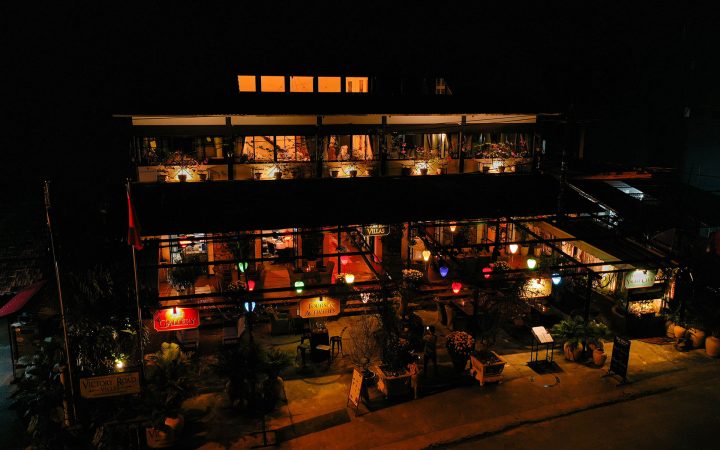 Located in Phong Nha Village, overlooking the peaceful Son River, Victory Road villas is the gateway for exploring the Phong Nha – Ke Bang National Park.
This is a boutique residence which fuses contemporary western elegance with local traditional both Annamese and Tonkinese architectural styles to bring you an artful blend of design and luxury. All villas have en-suite bathrooms, air-conditioned, kitchen, entertainment systems, high-speed Wi-Fi access, and king size beds.
Add: DT 20 Victory Road, Phong Nha, Quang Binh. Tel: +84.2323 675 699
Phong Nha Lake House Eco Resort (from 45 USD/room/night)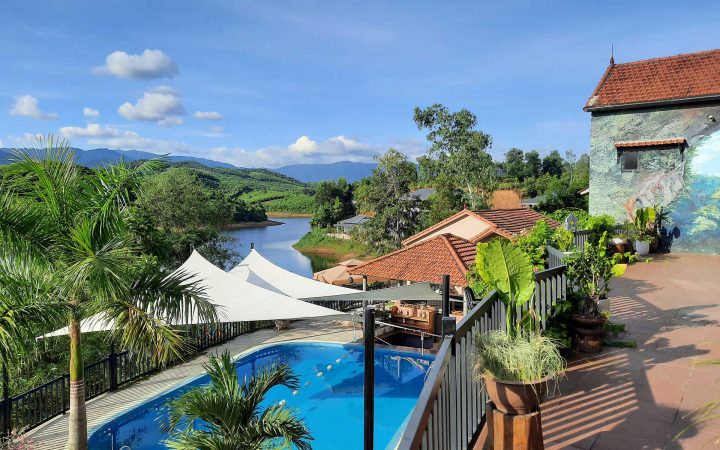 During your stay your every need will be catered for. The Lake House is run by a Vietnamese/Australian Couple, Tham and Tony, who ensure all guests are comfortable and have access to all of the modern convenience facilities including air-conditioning and WIFI. The architectural inspiration for the Lake House Project was a traditional Vietnamese house first built in 1954 in the North of Vietnam by skilled tradesmen and workers from the local village of Ha Giang.
Add: Ho Chi Minh East Road, Hung Trach, Bo Trach, Quang Binh. Tel: +84.2323 675 999
Phong Nha Farmstay (from 65 USD/room/night)
Featuring French Colonial style accommodation, Phong Nha Farmstay is set in the idyllic surroundings of rice paddy fields on the edge of Phong Nha – Ke Bang, just off the Ho Chi Minh Trails. This is the ideal base for wild adventures or simply take time to experience the local village life or chill by the pool.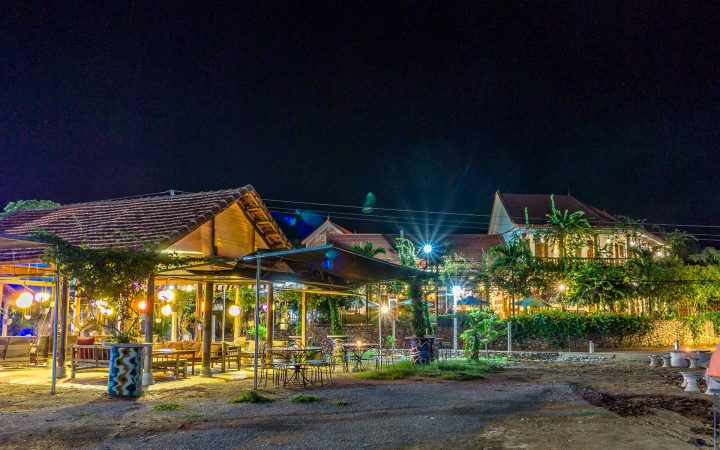 Add: Hoa Son Village, Cu Nam, Bo Trach, Quang Binh. Tel: +84. 2323 675 135
Besides, you can find many other hotels and guesthouses which are ranked as 2-3 star standard or backpacker hostels. They are clustered around main 3 areas: in town along Son River, in Bong Lai Valley (8km away) and throughout the rural countryside.
4. Things to Know Before You Go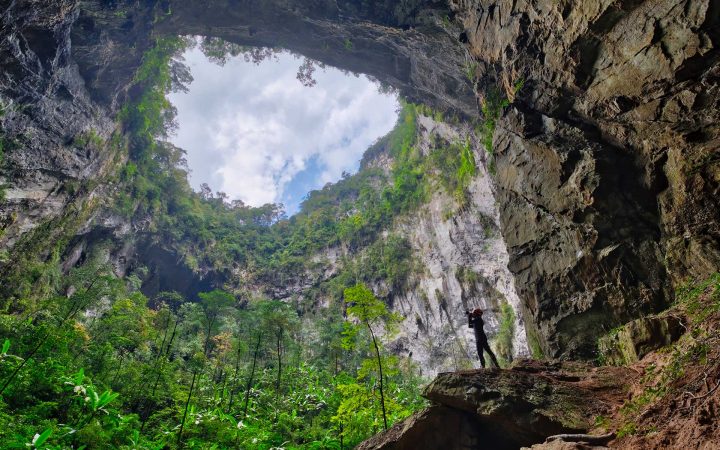 – The caves can be cool at around 20°C inside, even during warmer times of year, so bring warm clothes with you.
– Unexploded ordnance from the Vietnam War still litters the park, so do not stray from the trails.
– Many caves cannot be accessible during rainy season (from October to December).
5. How to get to Phong Nha – Ke Bang National Park?
There are many ways for your travel to Quang Binh from Hanoi, Ho Chi Minh City and other cities in Vietnam by airplanes, trains and coaches. Dong Hoi is the closest city to Phong Nha – Ke Bang National Park (45 km away or ~ 1 hour of drive).
*By airplanes: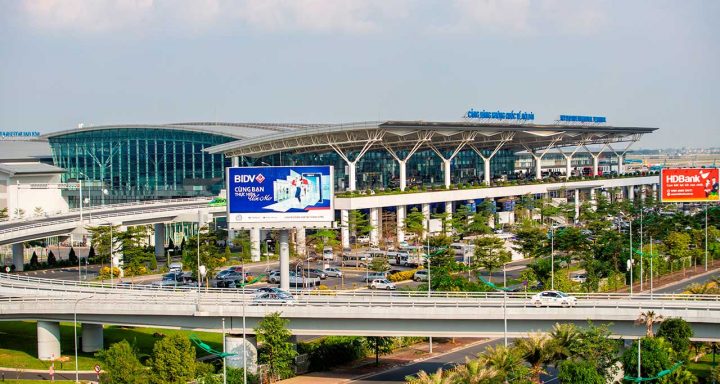 From Hanoi or Ho Chi Minh City, you can take 1.5 hour direct flight to Dong Hoi on Vietnam Airlines, Vietjet Air or Bamboo Airways. The airfare is from US$ 40 – US$ 125/ ticket/ way.
*By Trains:
Traveling by train from Hanoi to Dong Hoi is also an interesting experience. The distance is 522 km which lasts about 10 hours on train.
You can choose your suitable schedule on SE1 (22.10pm) or SE3 (19.30 pm) or SE19 (20.00 pm) from Hanoi railway station (120 Le Duan Street).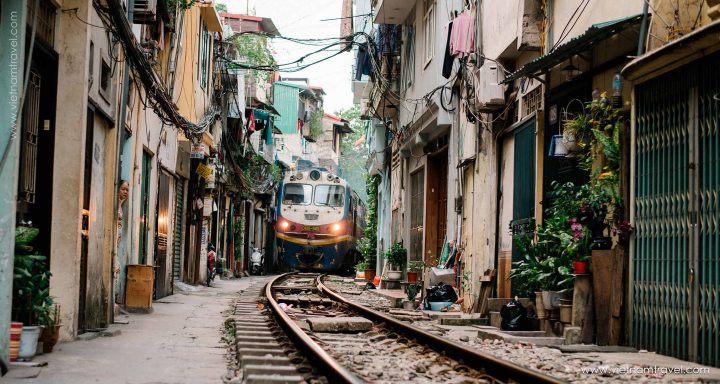 4 types of seat: hard seat, soft seat, hard berth (6 berths per cabin) and soft berth (4 berths per cabin) will be available on Reunification Express as national train or 4 other luxury trains which only serve soft berth cabins to ultimate passengers' comfort, such as Livitrans, Viollete, Lotus and Laman Express Train. The ticket price varies from 35 USD to 80 USD depending on the seat type.
From Ho Chi Minh city, the train will take longer for 22-24 hours travelling on 1,204 km distance.
Starting from Saigon Railway station (1 Nguyen Thong Street, Dist. 9), you can choose among following schedule on Reunification Express train: SE2 (21.55 pm) or SE4 (19.25 pm) or SE6 (8.45 am) or SE10 (14.30 pm). The ticket price starts from 45 USD/ ticket/ way.
From Hue/ Danang, it will take you 6-7 hours by train on night time (overnight train) or 3 hours by train on day time at price starting from 12 USD/ ticket/ way.
* By Buses: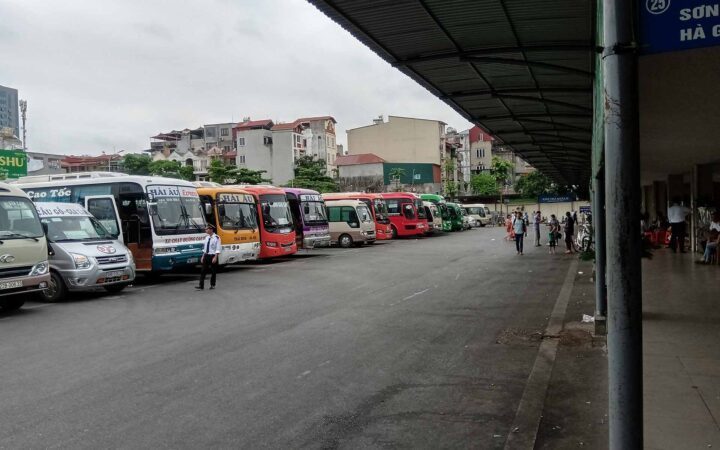 Hanoi – Dong Hoi on Hoang Long buses from Hanoi Nuoc Ngam station on 9.30 hours travelling time, at average cost of 14 USD/ ticket/ way.
From Ho Chi Minh city, Hoang Long bus start at 8.00 pm from Mien Dong station for 1 day & 2 hours of traveling time. The average price costs 26 USD/ ticket/ way.
* Private vehicles: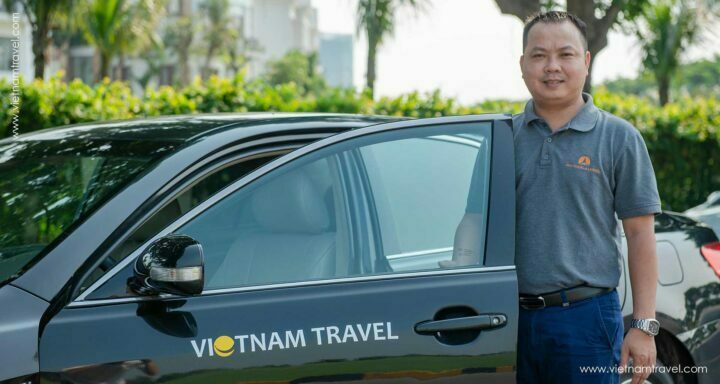 For those who are seeking the most comfort and flexible journey, a private car/ van will be the best choice. Although it is not really economical but gives you more space of privacy and ideal for visitors who don't like to follow any rules or schedules.
Together with Sapa (Fanxipan mountain) and Halong Bay which are the ultimate must see places for natural beauty, Phong Nha – Ke Bang National Park is also as a jewel of Vietnam and well worth making time to visit. Call Vietnam Travel on +84 982 661 133 or email your request to us at [email protected] to get an idea of where, how much and when we can help you get somewhere.