Vietnam Weather in July
With a variety in terms of weather, July has the similar characteristics as June. Both ends of the country (North and South) are in the midst of the monsoon wet seasons, while the Central remains hot and predominantly dry with the odd light shower expected. Its beaches are still the country's main draw in July.  Let's read more to understand about weather of Vietnam in July and more.
Regional climate in July.
1.1 Northern Vietnam
Popular destinations: Hanoi, Halong Bay, Cat Ba, Sapa, Ha Giang, Mu Cang Chai, Ninh Binh, Mai Chau, etc.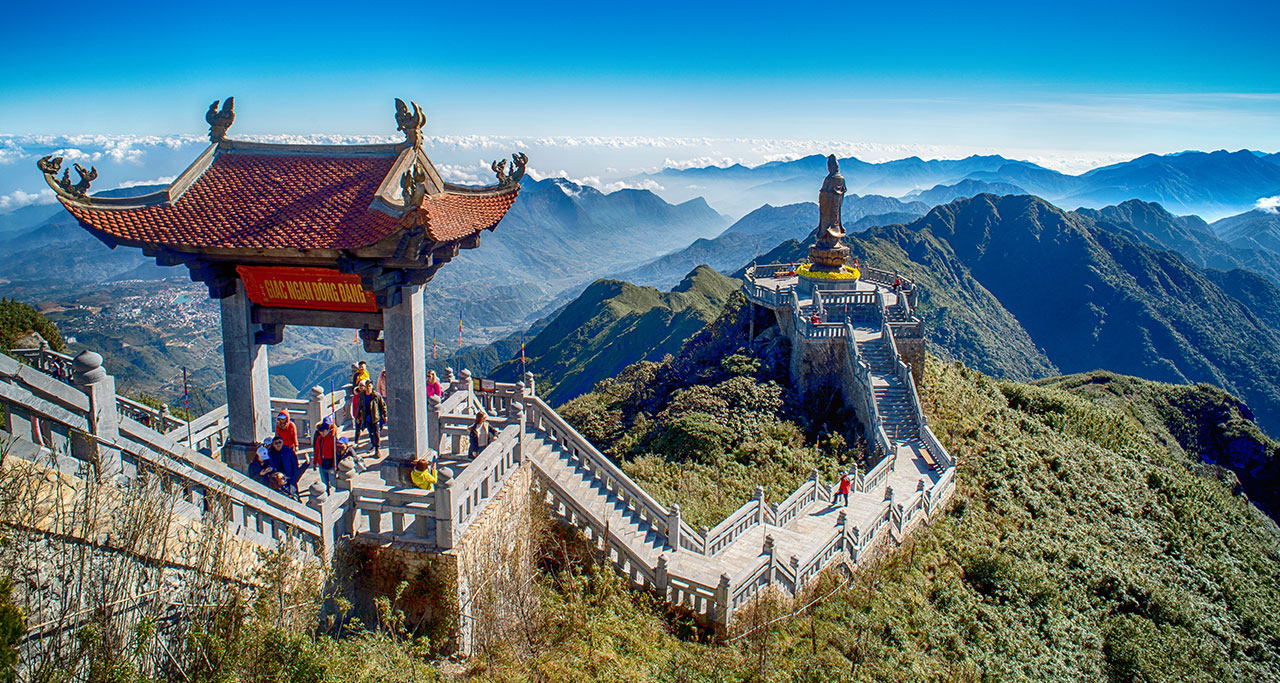 Although July is one of the wettest months of year in North Vietnam with 15-17 rainy days, you can still expect plenty of hot weather in summer mode. The temperature is around 30oC on average. The mountainous areas to the North are also very wet so trekking is unadvisable for this month.
1.2 Central Vietnam
Popular destinations: Hoian, Danang, Hue, Nha Trang, Quy Nhon, Dalat, etc.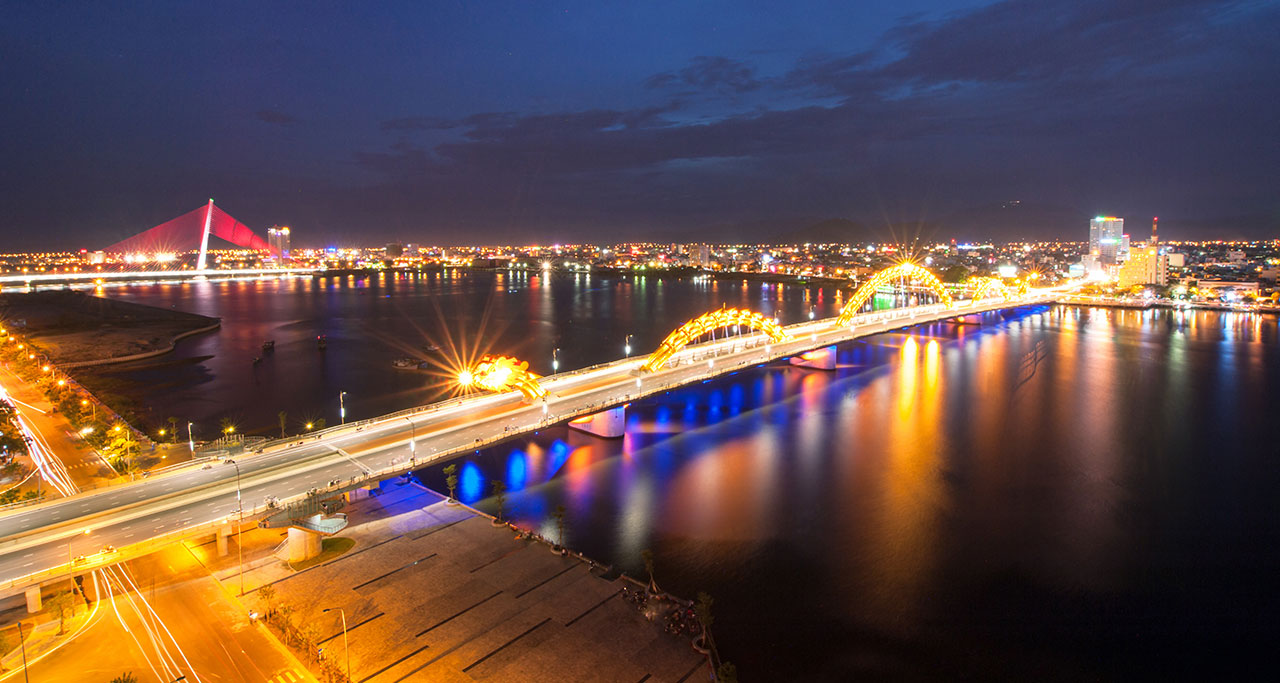 The Central part of Vietnam remains good condition in July, in comparison with two rest parts of the country. There are still plenty of sunshine and blue skies expected throughout the month. The average temperature is at 31oC, and the odd showers are helpful to cool down the heat. The beaches in Hoian, Danang, Nha Trang as well as Hue are the most preferred places while high rain in Dalat and Central Highlands makes extensive trekking and adventure activities unadvisable.
1.3 Southern Vietnam
Popular destinations: Ho Chi Minh City, Phan Thiet & Mui Ne, Mekong Delta, Long Hai & Ho Tram, Con Dao & Phu Quoc, etc.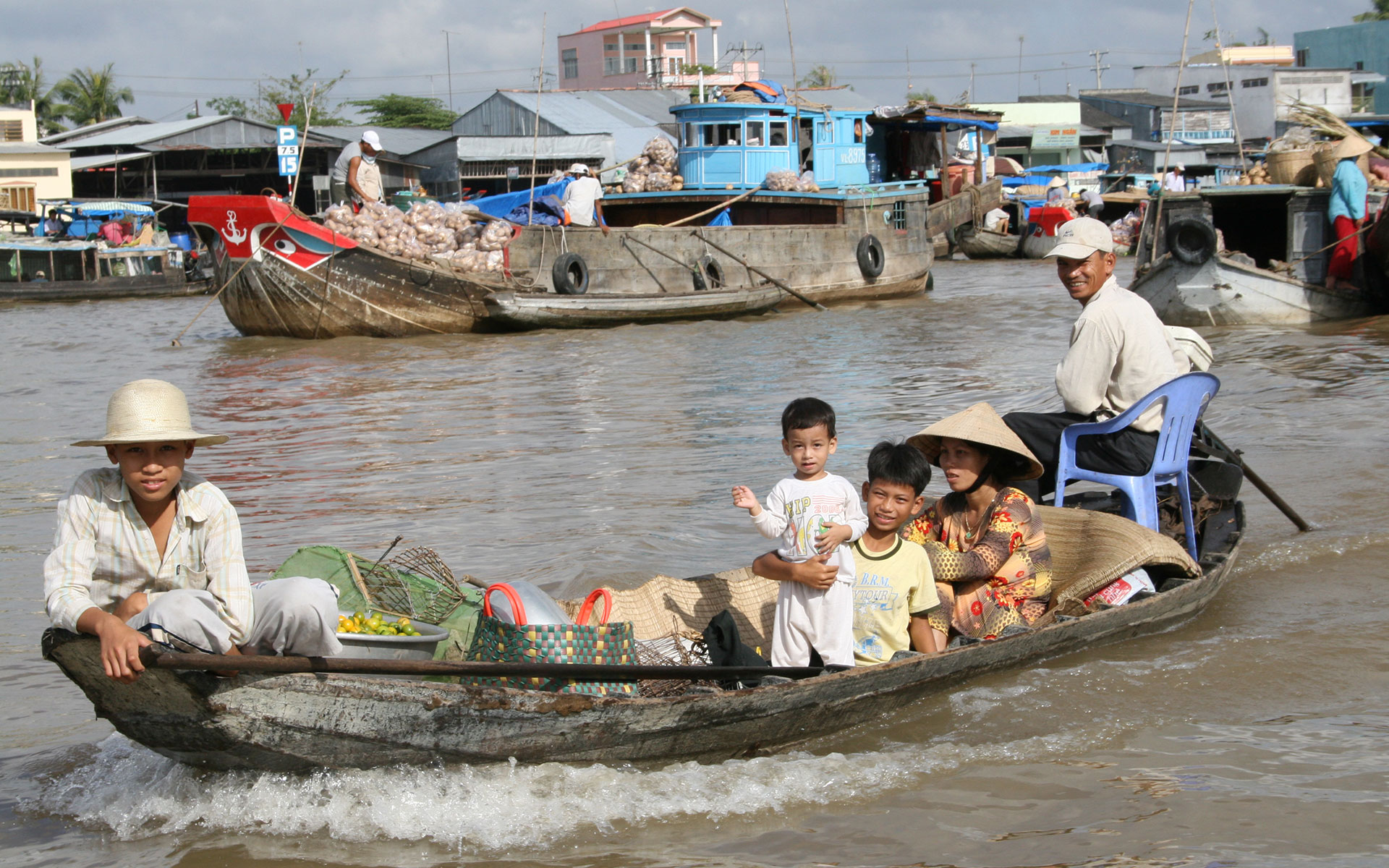 Step in the midst of wet season, the South Vietnam has more frequent downpours and more severe than past months. If there are many continuous rains within 2-3 days, it might cause quite serious flooding in the area. However, despite this fact, there are still plenty of dry and bright daylight hours at average temperature of 29oC. Favorable water conditions in Con Dao island can still be enjoyed but it is realistically the last month of the dive season.
Travel Guide for July.
Hanoi – Vietnam's capital and Halong Bay – a UNESCO Heritage Site in the North seem to get a large number of downpours at this time of year, but the other plenty of hot weather still brings your expectation for the chance of a good experience.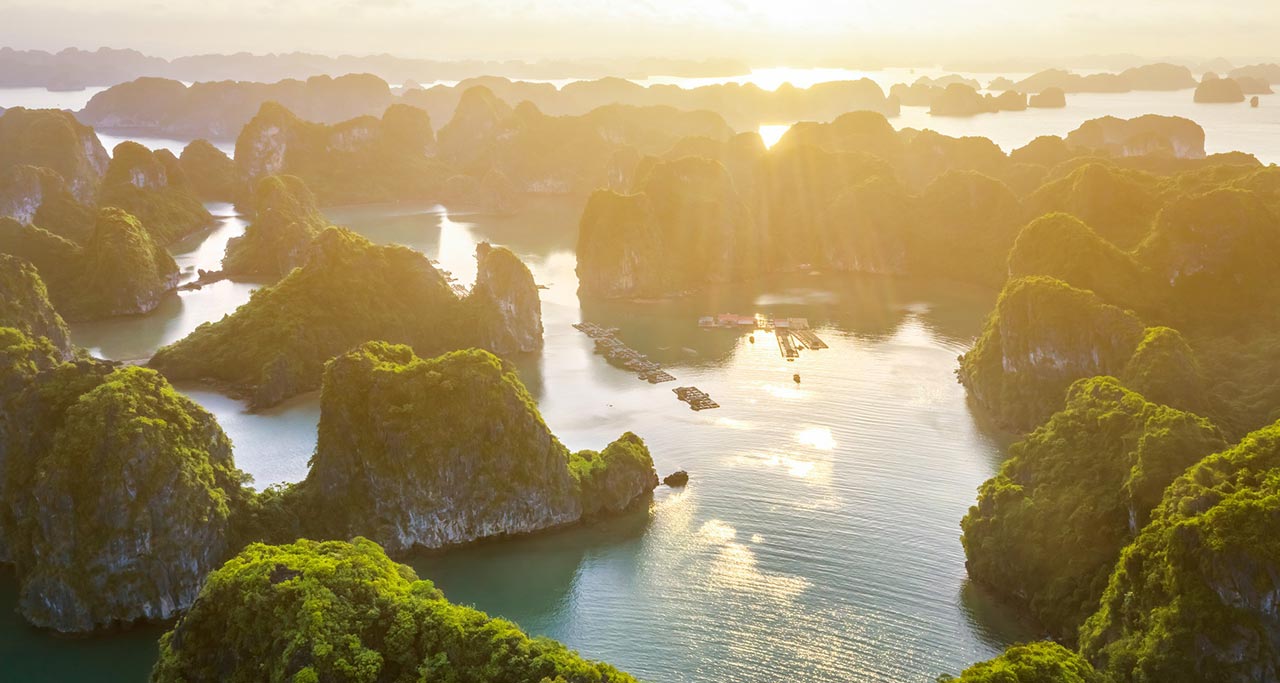 Located more than 160km from Hanoi, you can escape from the heat of summer at Bac Son valley which is still beautiful in golden color of rice fields and the best timing of taking wonderful photos with a panorama view of the valley covered by limestone mountain and clouds. It can also be an unforgettable memory when you stay in a stilts house with locals and enjoy local food there.
The good conditions continue on the beaches of Hoian, Danang and Nha Trang with plenty of sunshine and blue skies, therefore, the Central coast remains the perfect choice in this month. Hue is the same. About 80km north of Hue, you can explore Vinh Moc underground tunnels – a fascinating insight of Vietnam War meant for Vietnamese families. Head to Phong Nha-Ke Bang National Park for active adventurous activities including caving, forest hiking, climbing, mountain–biking, or even kayaking the underground rivers.
Although the high temperatures and odd showers can trouble you less or more, it will be no big deal for travel lovers.
Day time sightseeing in Ho Chi Minh City is still a choice in case you are in this city during July.
As the last suitable month for diving, don't miss Con Dao island if you are planning to dive.
July spells the beach time. Therefore, pack your summer things with light clothes, sunhat, sunglasses, sunscreen…in your luggage. An umbrella / parasol / raincoat or other raingear is necessary to avoid the wetness. Mosquitoes are also at their peak, so don't forget to bring insect repellent.
Although the numbers of international tourists are still relatively low in July, it is still in the heart of domestic high season travel because Vietnamese families flock to the beaches and most popular tourist sites after their children's school break from June, especially during the weekends. Prices for accommodations and tourist services remain high due to such domestic demand.
3. July Events
3.1 Vu Lan Festival (nationwide).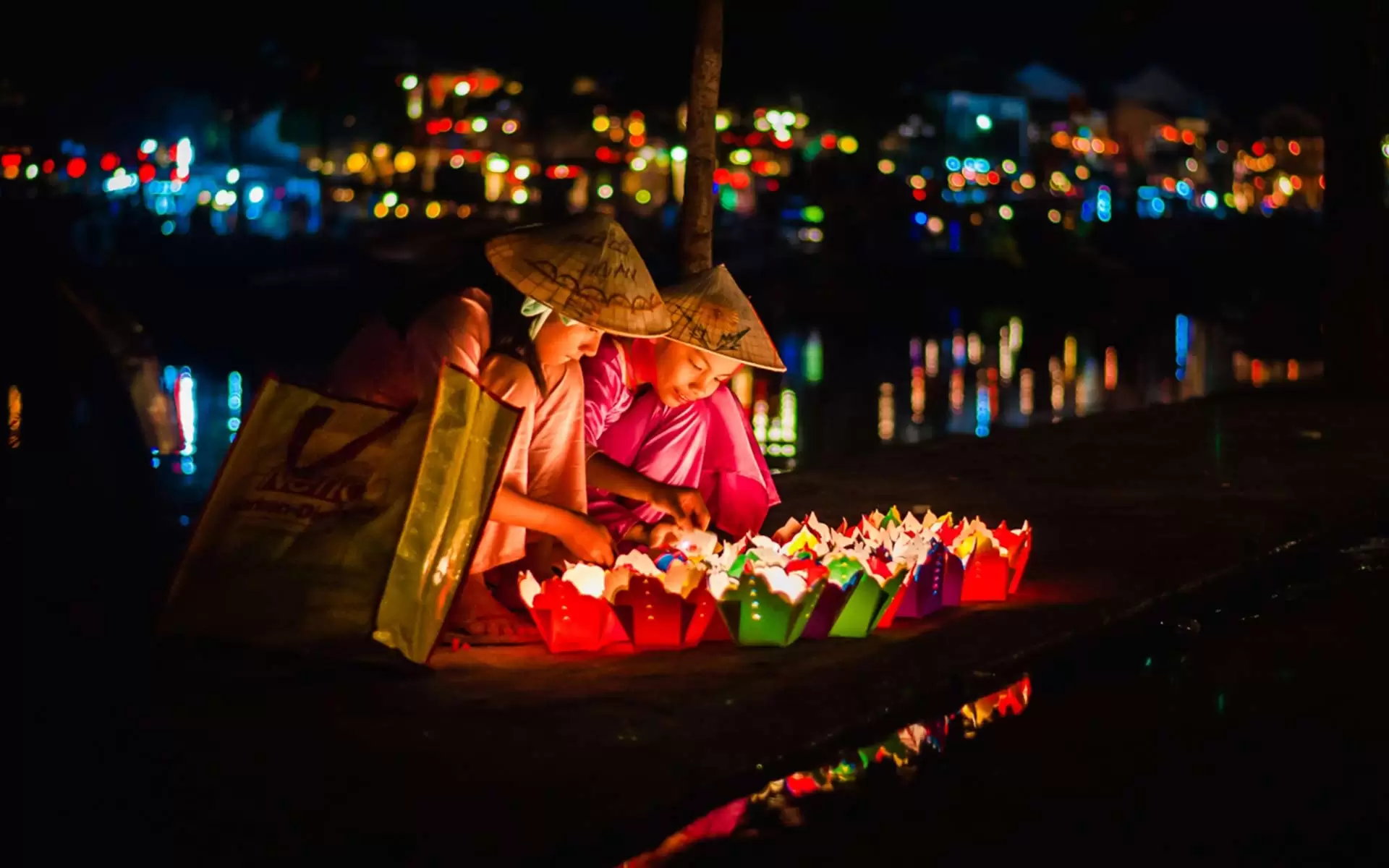 Vu Lan festival is annually held on the full moon day of the 7th lunar month (July-August, varying by year) in honor of mothers and Wandering Soul's Day at the same time (the gates of hell are believed to be opened to give the tormented souls 24-hour holiday). On this day, Buddhists monks, nuns and devotees swamp in pagodas all over the country. They attend ceremonies and hope to wash away their sin and pray for their deceased relatives and living descendants. Roses will be worn in their chest to show their love to mothers (red rose if their mothers are alive or a white rose if their mothers have passed away). Vietnamese also offer food and clothes to comfort and nourish the unfortunate souls without a home while all graves are cleaned.
3.2 War Invalids and Martyrs Day (nationwide)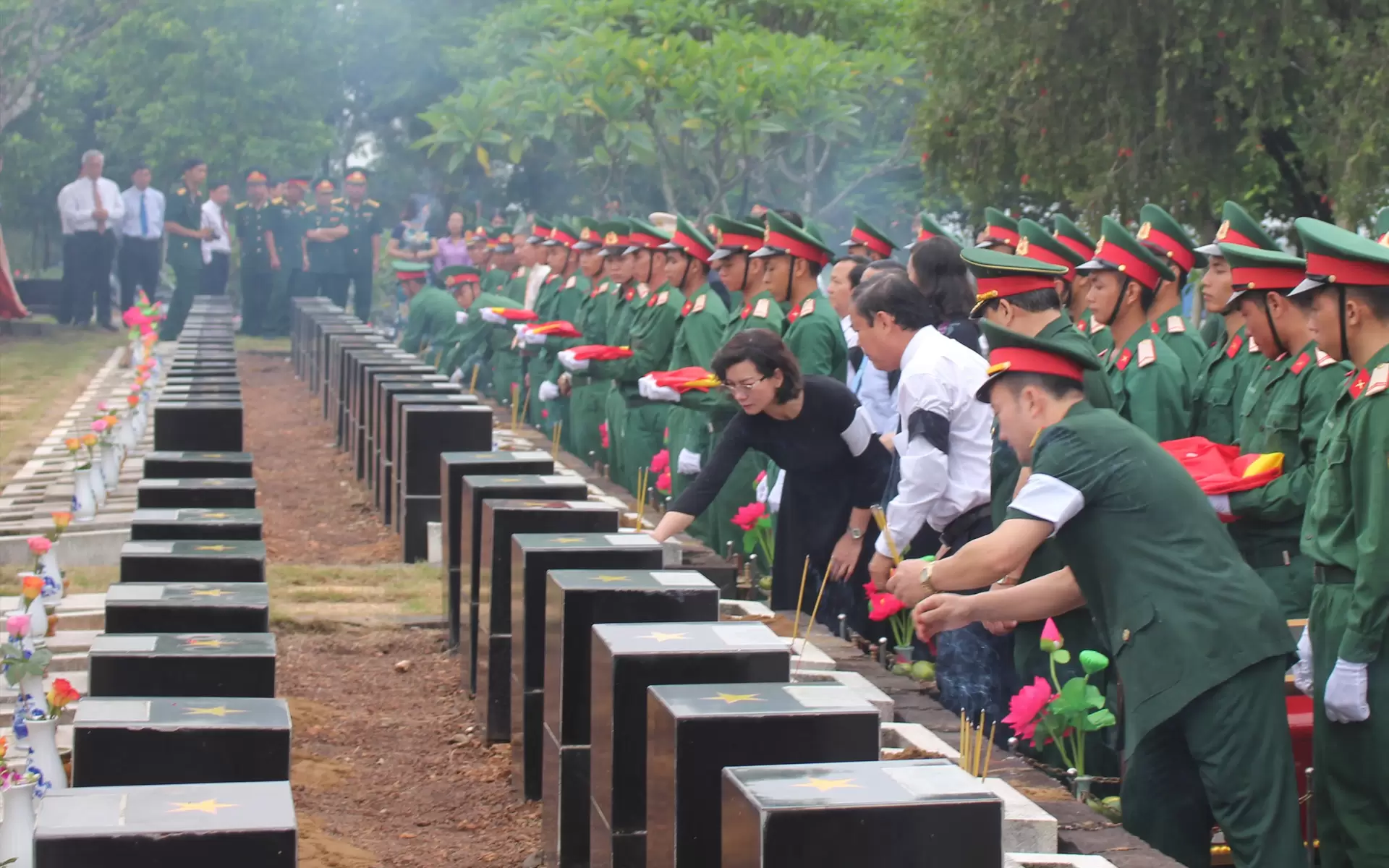 In 1947, President Ho Chi Minh designated July 27 as national War Invalids Day, which was later renamed War Invalids and Martyrs Day, to call on society to honor and support war invalids and martyrs' families in acknowledgement of their contributions to the nation. Over the years, caring for national contributors and their relatives has been strongly supported by agencies, sectors, and social organizations.
On this day, thousands of people visited, burned incense, and paid tribute to heroic martyrs nationwide. This is also a way to follow Vietnamese tradition of "When drinking water, remember its source".
3.3 Tra Co Festival (Mong Cai).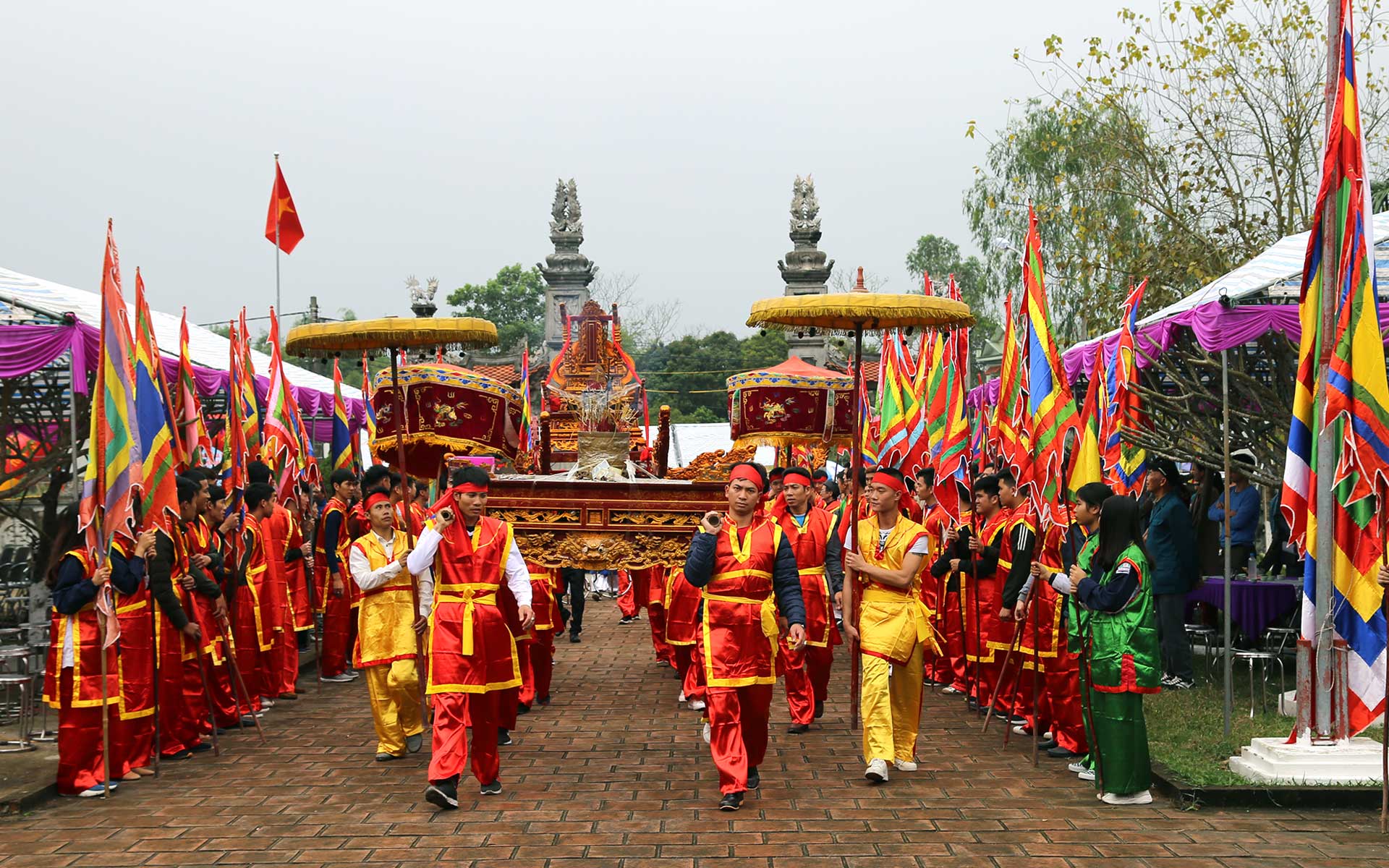 Tra Co Festival yearly takes place from the 30th day of the fifth lunar month to the 6th day of the sixth lunar month (June-July, varying by year) in Tra Co Communal House in Mong Cai Town, Quang Ninh Province. This a-week festival commemorates the spiritual guardian of the community whose shrine was built in 1511 in Le Dynasty and wish the best for the village.
On this occasion, there are also many other traditional games and activities with the highlight of pig competition, cooking contest, and traditional dance to end the festival as the way to pray for peach and wealth to the viilage.
3.4 Do Gian Festival (Thai Binh)
Taking place on the 16th – 17th day of the seventh lunar month in An Thai village – Thai Binh Province (July – August, varying by year), this every-4-year festival is to honor the martial spirit of An Thai people who played a very important role in the history of fighting foreign aggression and regaining sovereignty for Vietnam from ancient times.
3.5  Chuon Village Festival (Thua Thien Hue).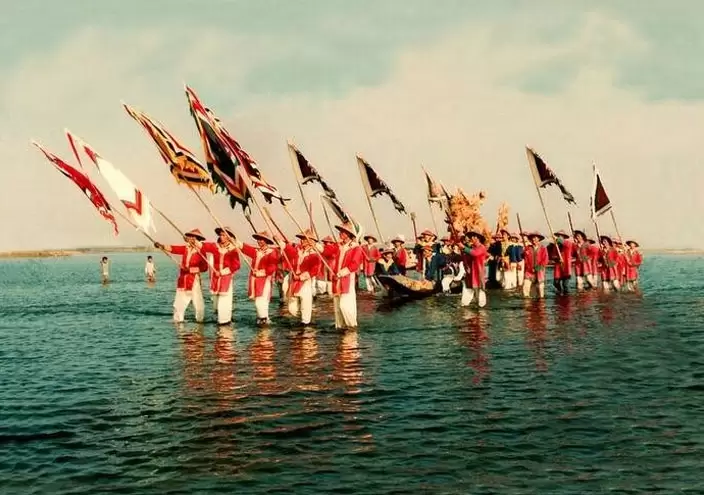 Annually held from the 15th to 17th of the seventh lunar month (July-August, varying by year) in Phu An commune, Phu Vang district, Thua Thien Hue province, Chuon village festival (also known as Thu Te festival) is considered one of the traditional festivals in Vietnam that retain the traditional features and flavors of Hue royal court. This is an opportunity to express the gratitude to the first 3 families openly guarding the village and be honored as Thanh Hoang of Ho, Nguyen, Doan. The people always believed that the Thanh Hoang would protect their lives in peace and prosperity.
3.6 Ninh Thuan Grape and Wine Festival.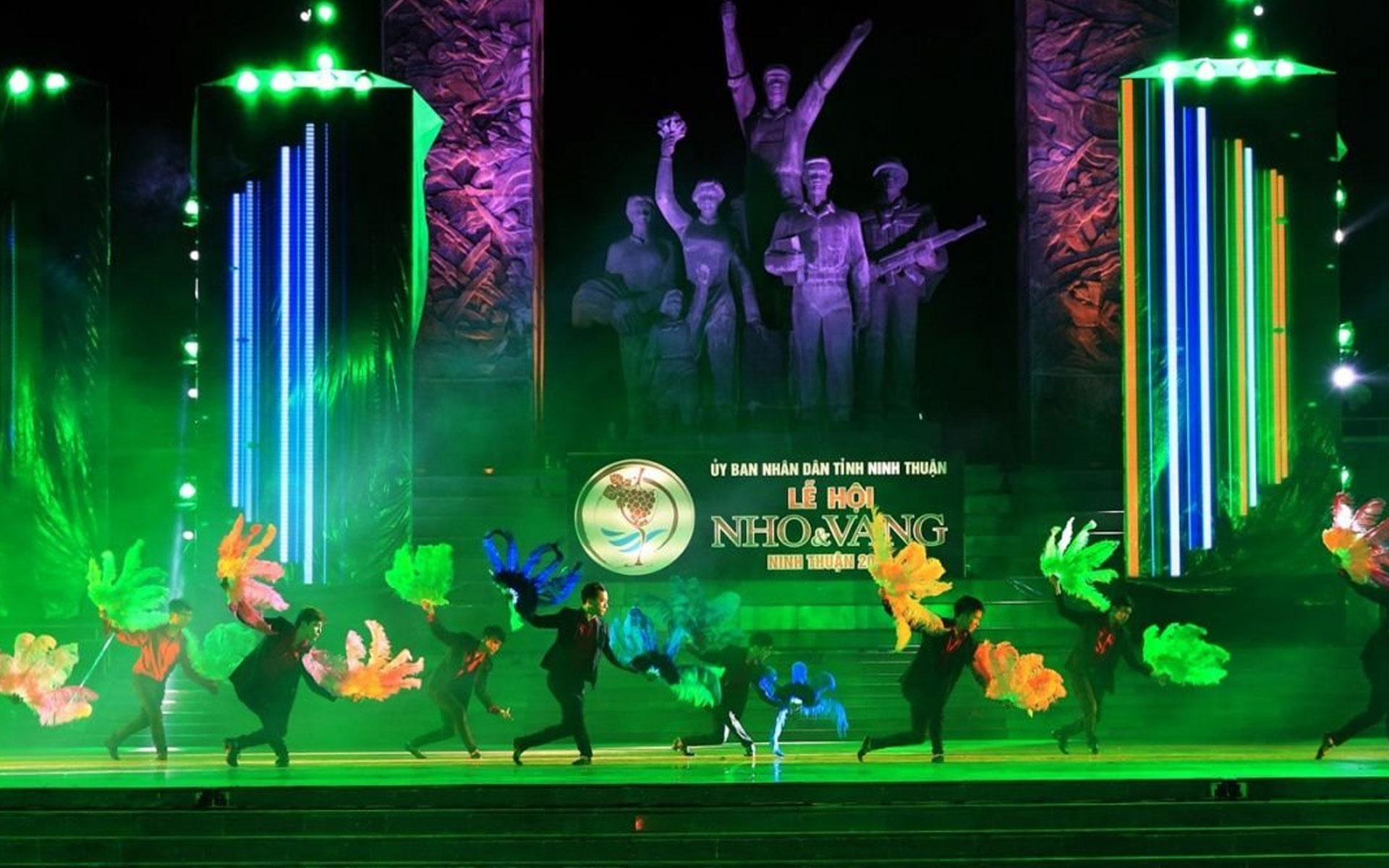 Held in middle of July (varying by year) by Ministry of Culture, Sports and Tourism and Ninh Thuan People's Committee, this festival is to introduce the local specialty, grapes, other products which are made from grapes and promote local tourism. It also aims to honor grape growers who have substantially contributed to build the grape brand for Ninh Thuan Province while opening more opportunity to meet and exchange experiences with scientists, experts, and businesses in the field. There are many other activities during the festival, including field trips to grape farms, a street carnival, beach sport events, an industry-trade fair and performances of ethnic minority groups in the area.
3.7 The Nghinh Ong (Whale Worshipping) Festival (Ben Tre).
Whale Worshipping Festival, which is held annually from the 15th to 17th day of the six lunar month, is the first national intangible cultural heritage in Ben The province.
This festival offers a plenty of ceremonies and rituals, and the whale worshipping ceremony is the most important activity. In addition, a wide range of fairs, folk games, art performances and sports competitions are held during the three-day festival.
Please check information about Vietnam weather in other months of year at here: