Ba Na Hills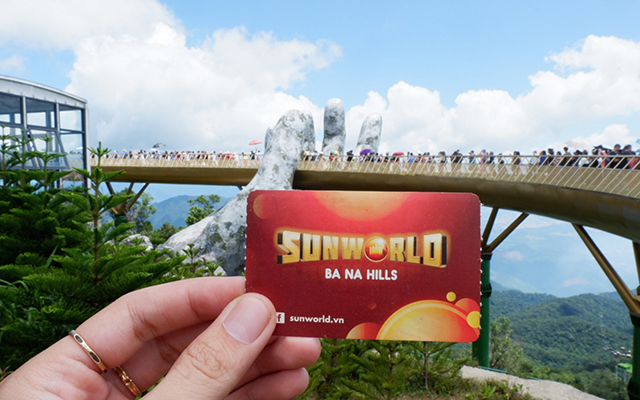 Explore Vietnam's extraordinary beauty and let the incredible views from Ba Na Hills take your breath away. Ascend the hill via one of the 10 most impressive cable car infrastructure systems worldwide (ranked by CNN), and see the giant hands of the amazing Golden Bridge (Cau Vang). Visitors who travel to Sun World Ba Na Hills are lavished with the changeable four seasons in a single day and a diverse set of festive, recreational activities and places of interests. Sun World Ba Na Hills is on its own a fascinating entertainment world in which grown-ups, children and young outdoor enthusiasts can figure out their fun in a single complex.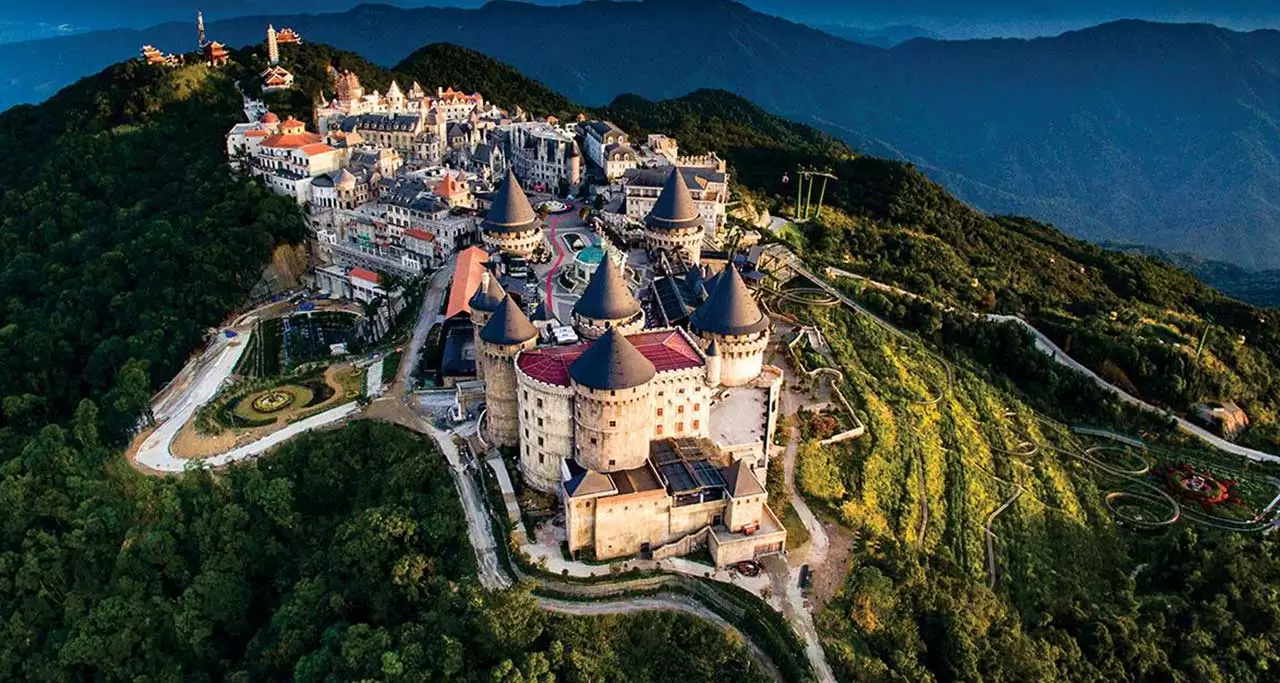 1. History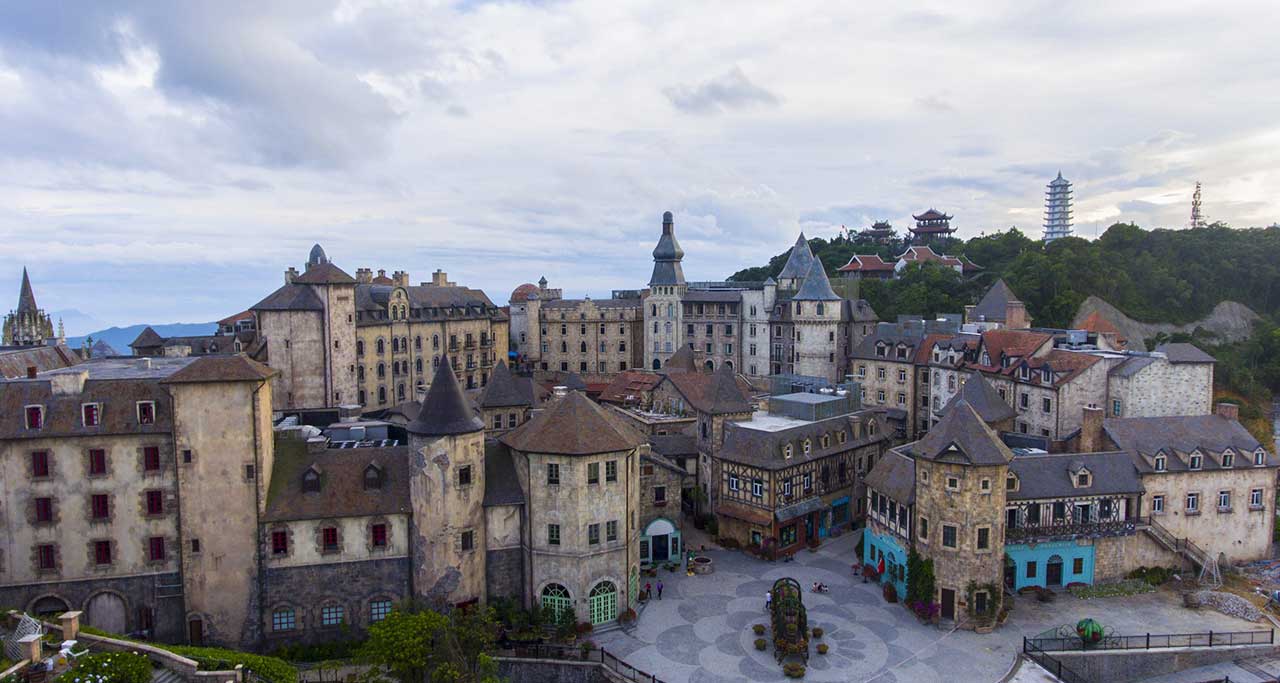 Bana Hills was named after a local ethnic minority group residing in the area, which means 'my mountain'. In the late nineteenth century, Bana Hills was the favorite vacation spot of the French during their colonization. Nowadays, it has been invested and expanded to become a top-notch recreational complex with the finest French architecture together with the most significant resort and exciting entertainments. Not only domestic tourists but also foreigners are interested in Bana Hills when planning their vacations in Vietnam, especially since Golden Bridge's popularity has taken off lately. Sunworld Ba Na Hills consists of 3 main parts including:
• Lower part: Linh Ung Pagoda, Le Jardin D'Amour Garden, Debay Cellar, Golden Bridge, etc
• Upper part: French Village, Fantasy Park, etc
• Mountaintop: Tru Vu Tea Corner, Spiritual Zone, etc
2. When is the best time to visit Ba Na Hills?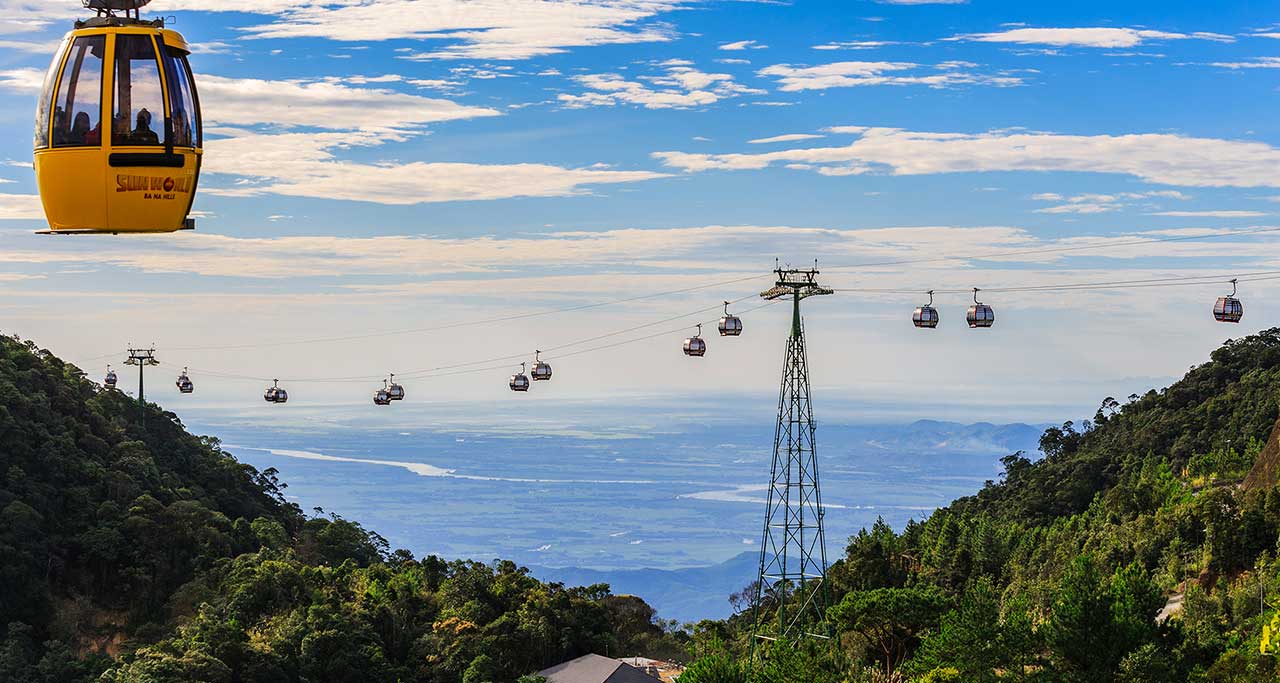 There's not really best or worst time to visit Bana Hills, with travel possible all year round. If you desire to have great photos of Legendary Golden Bridge, April – August is your perfect time but be aware of thousands visitors. Sep – March is perfect for those seeking quiet atmosphere and empty Golden Bridge. And don't forget to bring an umbrella or a waterproof jacket because in September and October because this period sees monsoon rains.
2.1 How to get there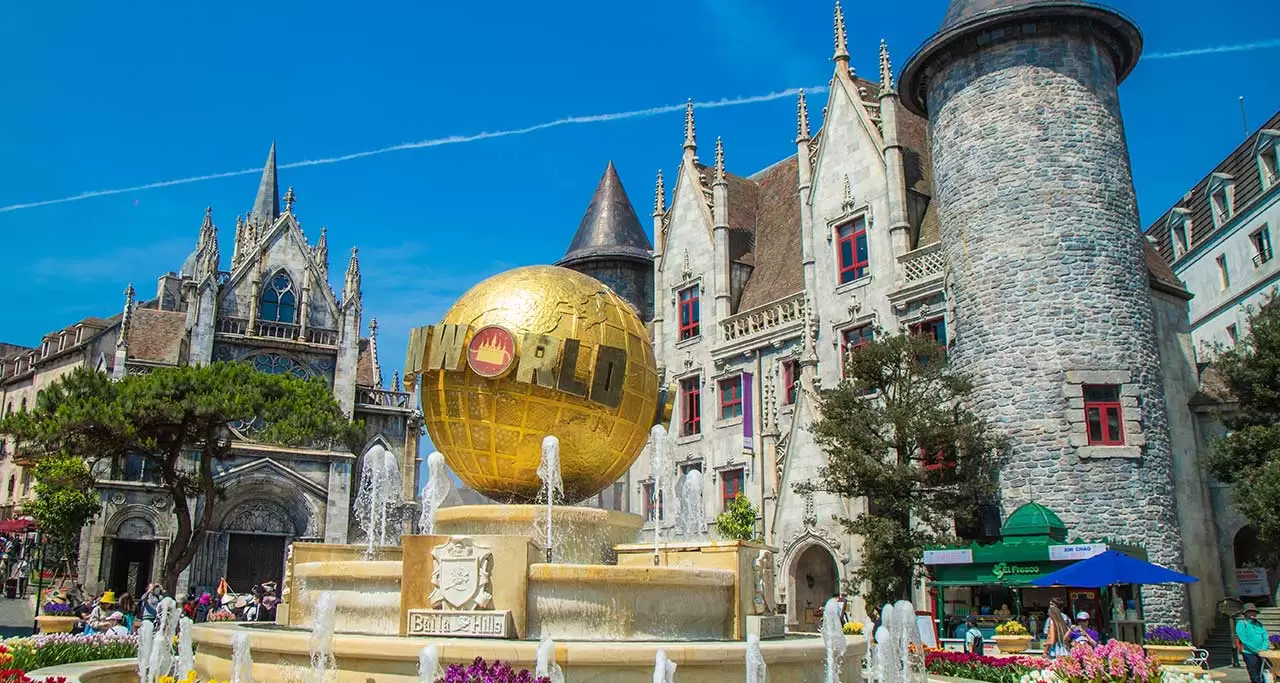 Only 35 kilometers away from the city center of Da Nang, it's fairly easy to get to Bana Hills. Vietnam Travel offers private day trip to Bana Hills so that you can enjoy your trip at the most comfortable. You will have private helpful knowledgeable English speaking tour guides & experienced drivers to accompany your group through the trip. Contact our experienced travel consultants for a smooth trip.
Read more: How to get from Danang City to Bana Hills
2.2 What to see
Sunworld Bana Hills is opened from 7am to 10pm every day. To discover the site, it takes several hours or a full day
• World record breaking cable car system
• Amusements: Fantasy Park, Da Cham Souvenir Shops, Crystal World, Fleuriste Flower Shop, Wax Museum, Funicular, Alpine coaster
• Amusements: Fantasy Park, Da Cham Souvenir Shops, Crystal World, Fleuriste Flower Shop, Wax Museum, Funicular, Alpine coaster
• Resorts Haven: Anpaz Spa & Beauty, Mercure Ba Na Hills French Village
• Spiritual Attractions: Stele Hall, Holy Mother Shrine, Rain Sheltering Teahouse, Linh Phong Zen Monastery, Linh Phong Stupa, Linh Tu Pagoda of the Holy Mountain Mother, Linh Ung Pagoda, Belfry
• Architectural and Cultural Attractions: Bar Debay- Wine Cellar, French Village, Le Jardin D'Amour Gardens, Golden Bridge
• Culinary: Beer Plaza, Debay Wine Cellar, Doumer Restaurant, Arapang Restaurant – Buffet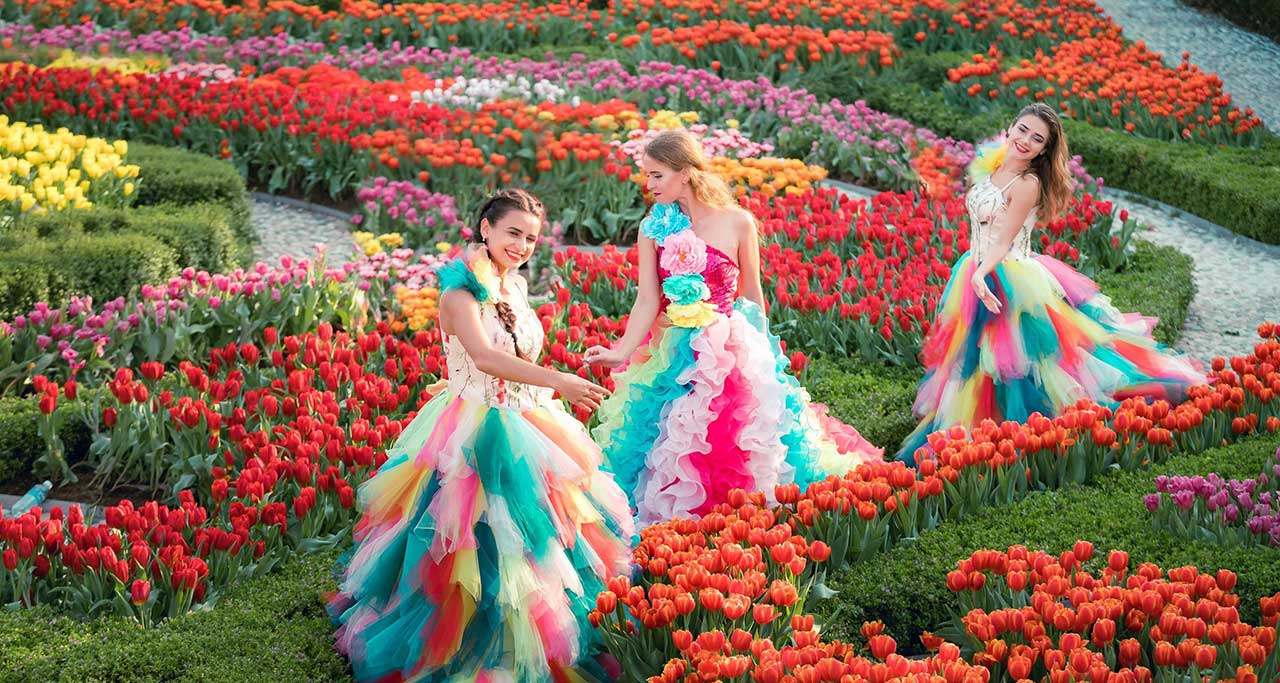 2.3 Ba Na Hills Events & Festivals
• The Flower festival from February 10th to September 3rd
• The Carnival festival from April to September
• The wine festival from May 5th to May 20th
• The beer festival from the first day of June to September 5th
• The Halloween festival during October
• The winter festival on Christmas
3. Ba Na Hills Admission Fees & Ticket Fees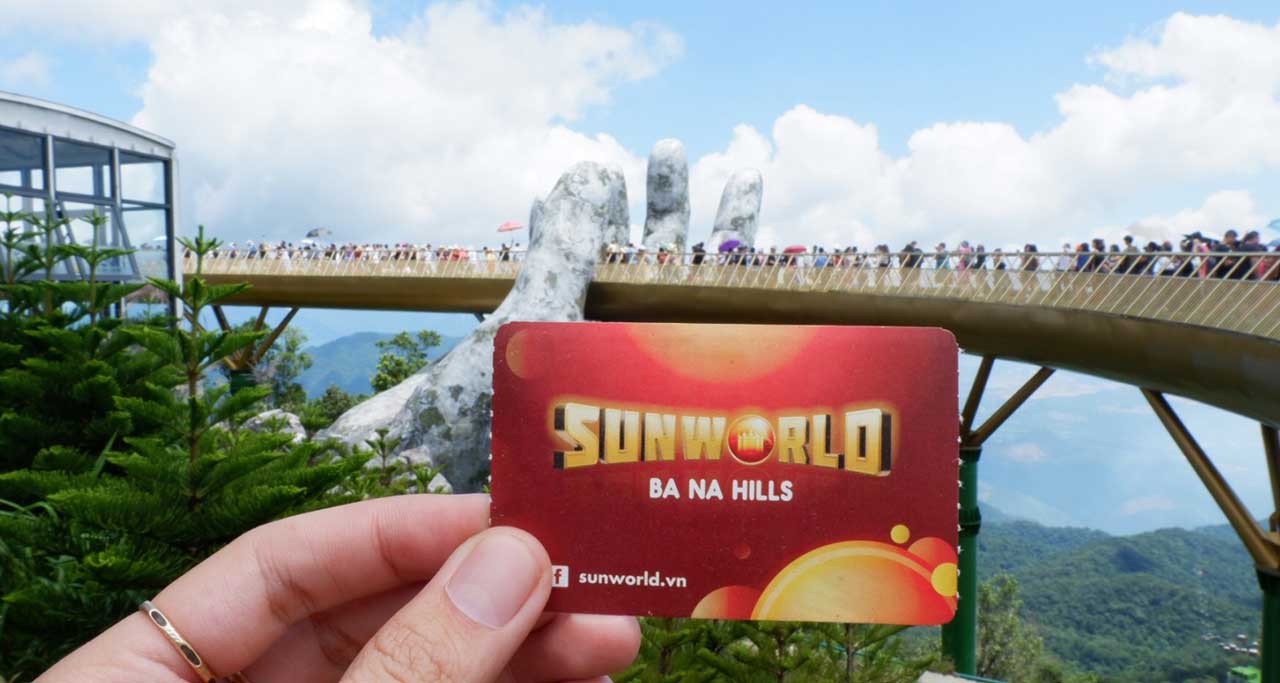 Ba Na Hills Cable Car ticket: 750,000VND per adult and 600,000VND per child from 1m-1.4m for a round-trip ticket, inclusive of: Admission fee, 10% VAT, most of the games in Fantasy Park (105 games, Alpine Coaster), 70,000VND ticket for a funicular train to Debay Cellar and Le Jardin D'Amour.
Excluded from: Wax Museum Ticket: 100,000VND per adult, Teddy bear grips, Fantasy Park indoor sports
Ticket can buy directly at the counter at Bana Hills OR Buy Online to avoid a long queue line and get discount up to 20%.
4. Hop on Ba Na Hills Cable car for spectacular view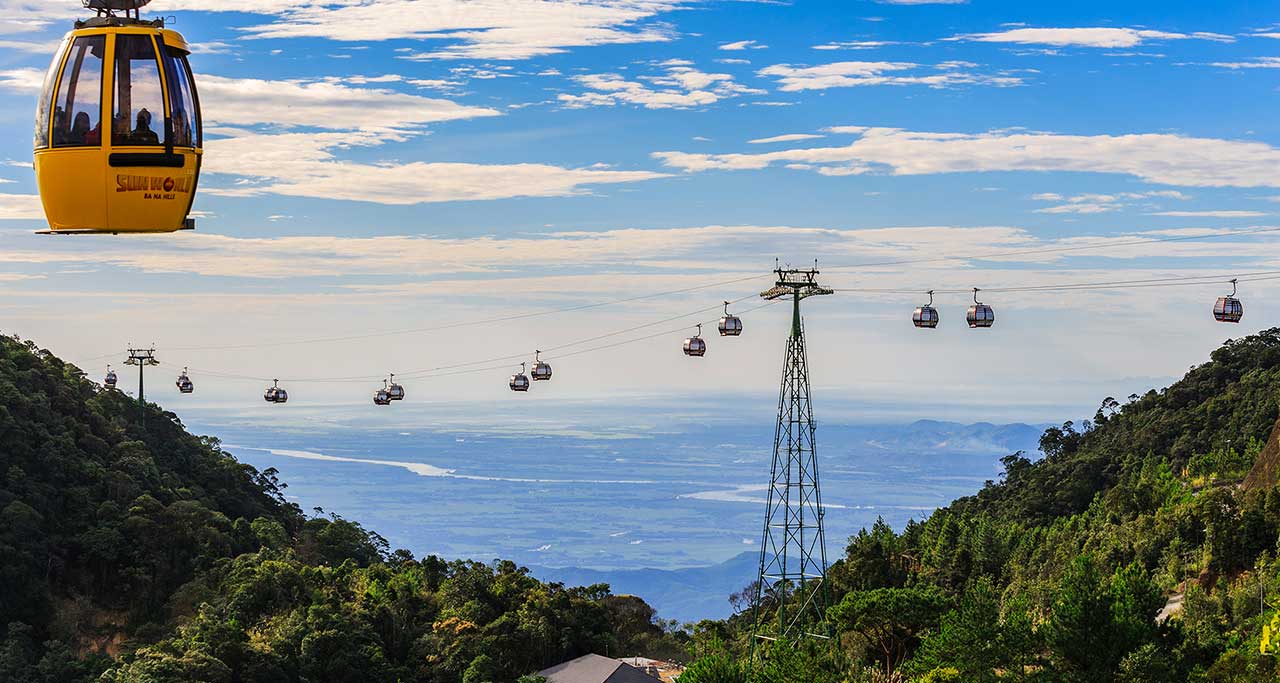 Visitors can only get to Ba Na Hills via cable cars. Ba Na Hills cable car system is one of the most impressive ten cable car lines on earth. The system holds many records including the longest gap, heaviest cable and greatest change in elevation.
With three lines of cable cars of total 25 kilometers in length, the longest ride takes you about 20 minutes to get to the mountaintop.
5. Walk on the legendary Golden Bridge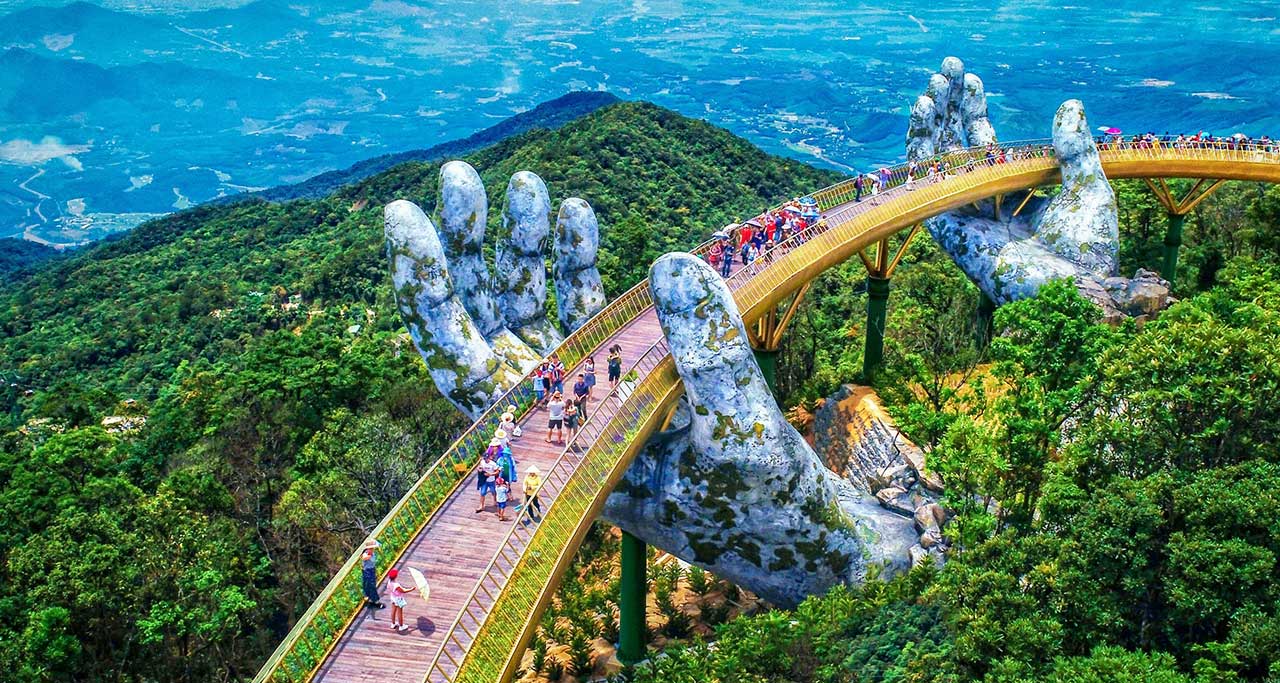 Golden Bridge, connecting the Marseille Station to Le Jardin Station, was famous even before its opening in 2018. And when it's officially opened, the bridge has created a worldwide phenomenon and become as the most beautiful landscape on earth according to Time magazine.
Why does Golden Bridge attract so much attention from Worldwide tourists?
• The most obvious reason is its staggering appearance – a delicate gilded bridge being lifted by a giant stone hands covered in moss, with spectacular view to Da Nang city.
Let 's say Golden Bridge is the most eyes catching man-made construction in Vietnam right now. For the most gorgeous pictures, come to visit Ba Na Hills any time of the year.
5. Ba Na Hills – Golden Bridge Travel Tips
Time to visit whole the complex is about 7 hours
Opening hours: 07.00 AM – 10.00 PM
Because it is almost 1500 meters high so it gets chill up there. A light jacket is recommended. Sometimes it may be foggy and drizzling.
Hats and eyes wears should be in your packing list.
There are many restaurants and food courts available so it is not necessary to bring food with you.
Time of Sunset is after 16.30.
In Conclusion, Ba Na Hills is worth its massive amount of admission. The complex is just ideal for your family holiday to Da Nang, especially when you travel with kids to Vietnam.
Related Article: Things to do in Danang