Ngoc Son Temple, Hanoi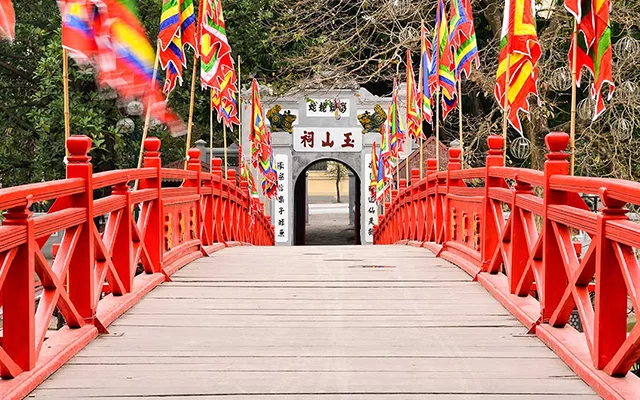 Ngoc Son Temple – Temple of the Jade mountain is located on Hoan Kiem Lake in the central of Hanoi, Vietnam ( Number 5 at below map). It is a small islet on the lake and connected to Thap But Tower by a red colored bridge (The Huc Bridge).
The temple is dedicated to Confucian and Vietnam national hero Tran hung Dao. It was a small temple then expanded bigger in 1865. This bridge is one of the nice stop for visitors to Hanoi. There is water puppet theater across the road so, you could also visit Ngoc Son temple when waiting for the show too.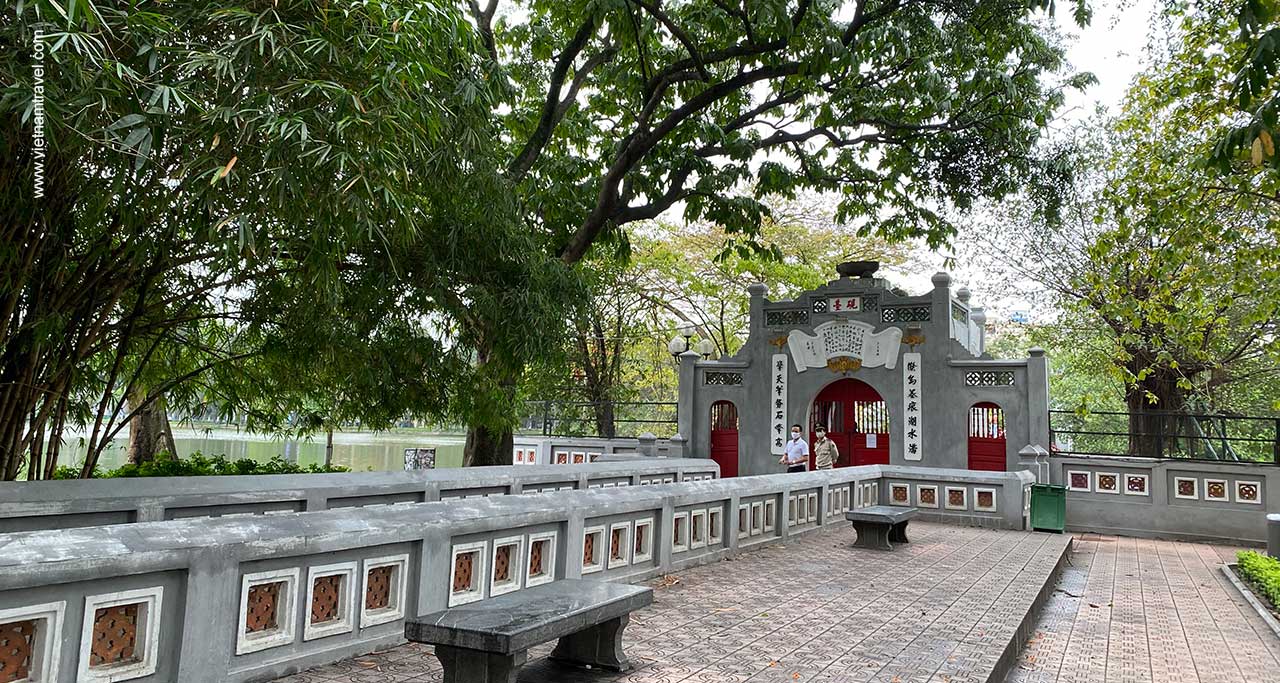 There are more local people visit this temple on the first and 15th of lunar month. Visitor could also see the preserved body of a giant turtle the holy animal that related to the legend of the Lake.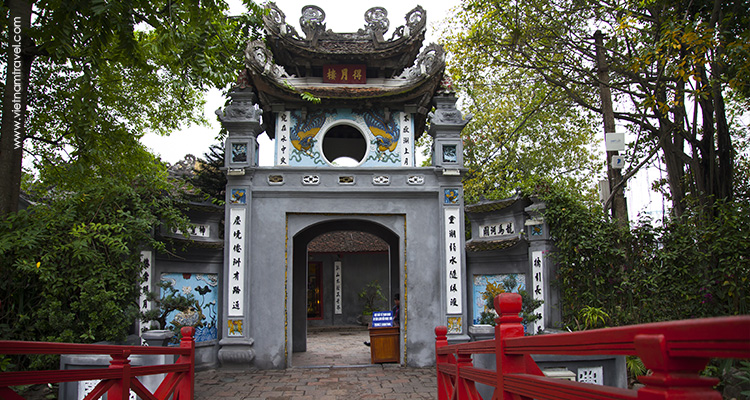 When visiting Ngoc Son Temple, visitor could see the lovely bonsai of nice shaped trees, planted on the pots around the temple.