Hanoi Old Quarter, things to know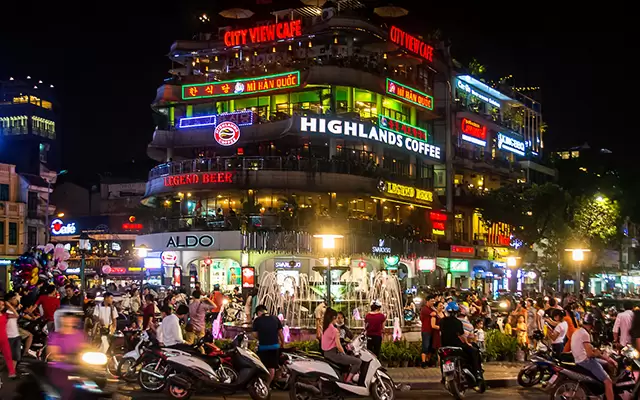 Being known as another name "Hanoi – 36 Old Streets", Hanoi Old Quarter is considered as the heart and soul of the capital city. It demonstrates seamless fusion between old, proudly-preserved culture and continuously diversifying city; and now it is the oldest yet busiest commercial district and one of the top attractions of Vietnam's capital.
1. Hanoi Old Quarter's History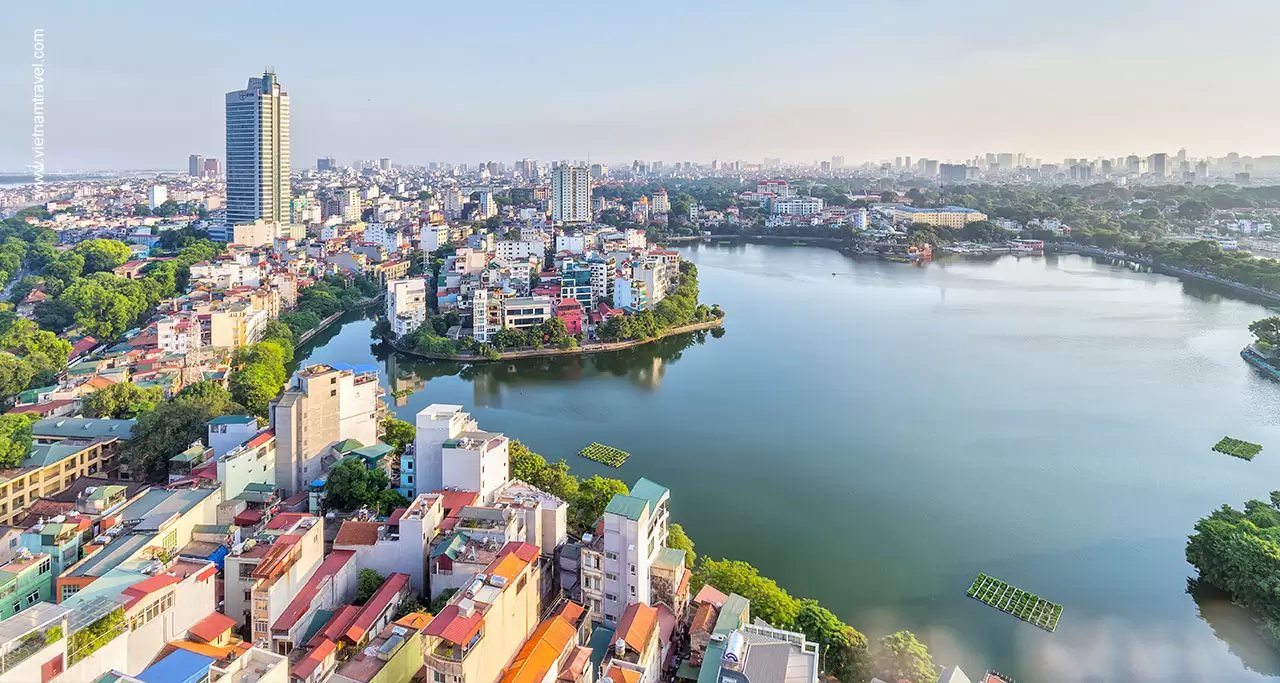 Hanoi Old Quarter is located on the northeast of Hanoi, belonged to Hoan Kiem District. The location of the old town was purposely in between the Imperial Citadel and the Red River which is considered an advantageous area for trading development.
Old Quarter's history was dated back to the 11th century when the King Ly Thai To moved the capital from Hoa Lu (Ninh Binh) to Thang Long (Hanoi). After this historical decision, many craftsmen gathered around the royal palace in order to sell their products and through the time organized themselves into craft cooperatives and guilds. Inhabitants from the same villages flocked together and operated on the same street, making the streets to have a homogenous look. All the streets that developed here are called "Hang" (which means merchandise or shop), followed by the name of their particular product such as Hang Bac (Silver product), Hang Ma (Paper product), Hang Duong (Sugar), Hang Muoi (Salt), etc. Nowadays, these street names still reflect the specializations although few of them remain exclusively in their original commerce.
2. Things to do in Hanoi Old Quarter
Hanoi Old Quarter is a maze of small valleys where you can find all things from street foods, restaurants, boutique shops, bakeries, coffee shops to art galleries, bars… There is an endless list of interesting activities in Hanoi Old Quarter but here below are some awesome things you should not miss:
2.1. Water Puppet Show
Tourists cannot miss the chance to enjoy a traditional Water Puppet Performance – a unique Vietnamese Artform hailing from Southeast Asia's wet-rice culture. Supported by a large rod placed under the water and manipulated by experienced puppeteers hidden behind the screen, the wooden puppets appear to be dancing over the water and telling folk tales. Conveniently located next to Hoan Kiem Lake and within walking distance of the Hanoi Old Quarter, Thang Long Water Puppet Theater is a familiar place to enjoy this traditional artform. There are 4 daily shows at 4:10pm, 5:20pm, 6:30pm, and 8pm running all year round.
2.2. Walk around Hoan Kiem Lake and visit Ngoc Son Temple
Hoan Kiem Lake (The lake of Returned Sword) and Ngoc Son Temple (Temple of Jade Mountain) are the classic bits of Hanoi tourism. Located just next to the Old Quarter, the lake is one of the major scenic spots in the city and serves as a focal point for its public life. After the exhausting walking tour to the quarter where you have to weave through the ever-busy traffic flow of motorbikes and taxis, taking a short rest on the bank of the lake with surrounding green scenery would be refreshing.
A visit to Ngoc Son Temple, located on a small islet in the middle of Hoan Kiem Lake, is a must to learn more about Vietnam worshiping culture. The temple was built in the 19th century and dedicated to Van Xuong De Quan – the star of literature and Tran Hung Dao – a national hero. To get to the temple, you will cross the The Huc Bridge (Morning Sunlight Bridge), a charming red colored wooden bridge of classical Vietnamese design.
2.3. Shopping at Dong Xuan market
Dong Xuan Market is one of the oldest markets of the Hanoi Old Quarter. It has a history of more than 200 years, under the Nguyen Dynasty of Vietnam. Now it is the largest market in Hanoi and has a wide array of products including clothes, appliances, souvenirs, foods, Hanoi's specialties, etc. You can easily find everything you need here with affordable price as long as you have good bargaining skills. Dong Xuan market is open every day from 6am to 6pm. On every Friday, Saturday and Sunday night, you have chance to explore an air-opened night market with a lot of stalls, local food vendors, locals and tourists. It runs through the Old Quarter district from 7pm onwards, starting from Hang Dao Street and running north to the edge of Dong Xuan Market.
2.4. Taste streets foods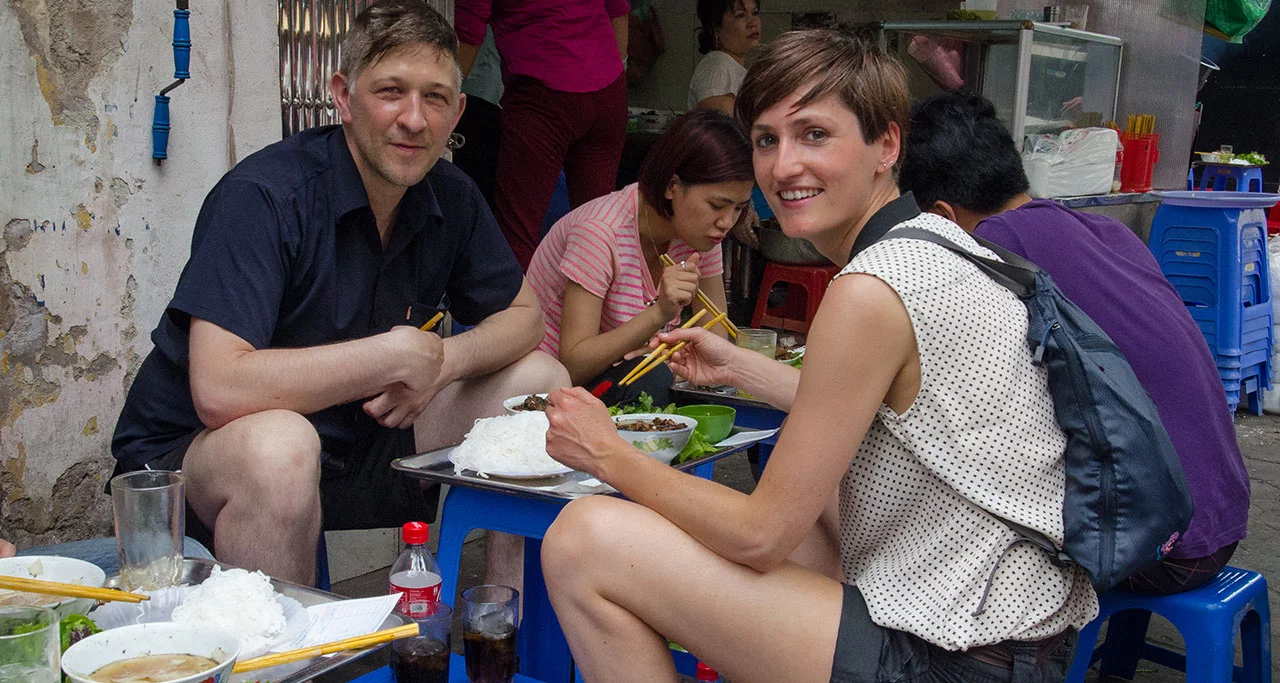 Vietnamese cuisine is based on a delicate balance of salty, sweet, sour and hot flavors. It's almost impossible to walk in Hanoi without noticing the smell of food from the street vendors. Food choices in general are good and dishes come at cheap to affordable prices no matter where you prefer to dine. "Pho", "Bun cha", "Cha ca", "Bun thang", "Bun dau mam tom"… are among the top of the list, you should try when you visit Hanoi. You will be surprised by how delicious simple dishes taste. If you have a sweet tooth, definitely try the fried bananas, dessert soup or caramel pudding. Tasting a new cuisine is not just a dish itself, it is also a part of the cultural heritage. There is no better way to discover Vietnamese delicious street food than with the help of a local!
2.5. Drink " Bia Hoi" in the Old Quarter of Hanoi
"Bia hoi", draft beer or fresh beer, is a very famous drink in Hanoi. A visit to Hanoi will not complete without a try "bia hoi". Most of the foreign visitors and guide books recommend "bia hoi" at corner of Ta Hien and Luong Ngoc Quyen streets. That is why this area is packed with foreigners visitors.
As local I would like to take my friends and relative to try "bia hoi" at Phung Hung Street. There are many great choices there and menu is good and cheap.
It gets crowded from 4.40 PM when working hours' end. It will be busy till late at night. People prefer to seat on plastic stools with a pint of "bia hoi" in hand, nibbling on flower seeds or peanuts and chatting with friends. Come here and do as locals do then you will feel the most boisterous and lively atmosphere of Hanoi nightlife and get a truly local experience.
2.6. Cyclo around Hanoi Old Quarter
Hanoi Old Quarter is a perfect stop for those who want to discover Hanoi with a genuine desire to have a grasp of the city's culture or a curiosity to travel back in time. With its old-styled narrow streets, full of antique brick houses, it seems to nostalgically resist the flow of time while still actively trying to adapt to the dynamic atmosphere of the modern city. Hopping on a cyclo, one of the most typical vehicles in Hanoi, a human-powered transport with a seat at the front for passengers and the driver at the back, you will have a perfect chance for photos and slow-moving sightseeing through bustling narrow streets and valleys in Hanoi Old Quarter. It may be a little crowded but you will get the loser touch with locals and experience the chaotic and energetic life of Hanoians.
Read more: Cyclo in Hanoi, Vietnam
3. Boutique Hotels in Hanoi Old Quarter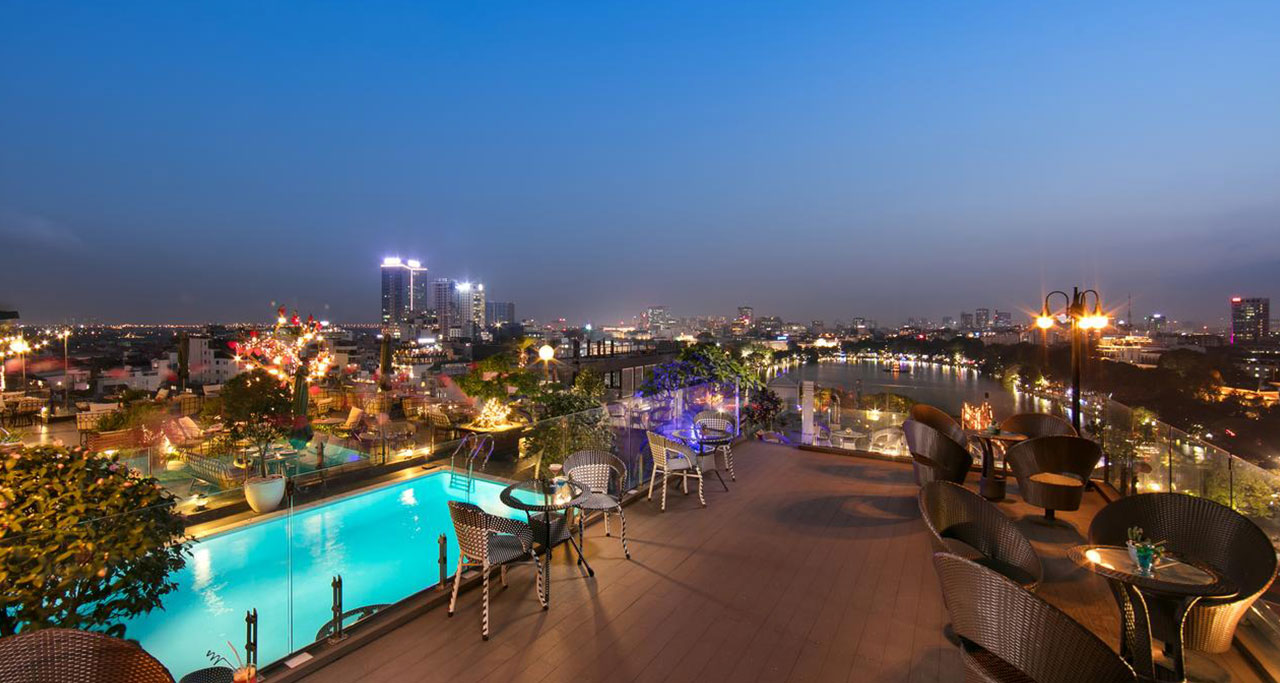 It is undeniable that a large number of hotels are located in Hanoi Old Quarter. Being a tourism hub right in the heart of the city, most of tourists choose to stay at this Old Quarter for its convenient location and abundance of services.
Here below are some recommended best-serviced hotels from colonial-fitted boutiques to modern luxury properties in Hanoi Old Quarter which you may consider for your holiday when you are in Hanoi:
1. Conifer Grand Hanoi Hotel
2. La Siesta Central Hotel & Spa
3. The Chi Boutique Hotel
4. The Oriental Jade Hotel
5. Apricot Hanoi Hotel
6. Hotel de l'Opera
7. Sofitel Legend Metropole Hanoi Hotel
Read more at: Top best hotels in Hanoi Old Quarter
To fully explore Hanoi Old Quarter and better understand more about its beauty, culture history and cuisine, joining a walking tour with a local guide is suggested, especially for the very first-time visitors. For further information, please get in touch with our team of dedicated Travel Consultants to start planning your holiday in Hanoi and throughout Vietnam.