Vietnamese Women's Museum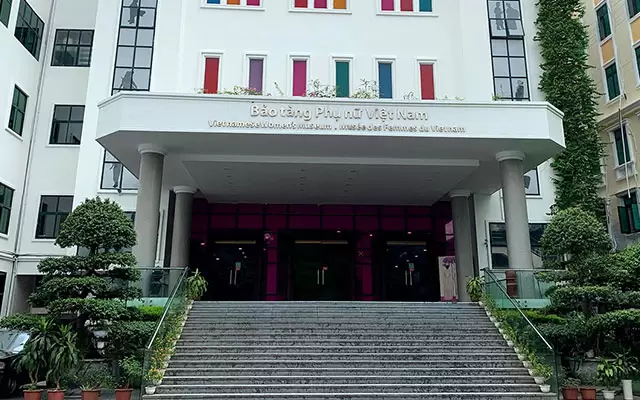 This excellent & informative museum shows a beautifully presented tribute to the women of Vietnam through the time. There are amazing collections and photography of historical contexts alongside a wealth of information on today's modern Vietnamese ladies.
Each of the exhibit labelled in English and French, the collections cover everything from marriage customs to childbirth, but it's the memories of the wartime contribution by individual heroic women that are most poignant.
The museum is operated by Vietnam Women's Union which is known as one of the country's most powerful movements. With great location by Hoan Kiem Lake, visitors could take a walk from Hanoi center of any hotel in the Old quarter of Hanoi.
Visit Vietnam Women's museum in Hanoi, and get to know more about Women in Vietnam. The museum is one of the favorite stop in the day trip of Hanoi City tour operated by Vietnam Travel.
1. History
Vietnamese Women's Museum (VWM) was established in 1987, and run by the Vietnam Women's Union. The founder of the museum is Madam Nguyen Thi Dinh, former Deputy Chairwoman of the Council of State, and former Chairwomen of the Vietnam Women's Union.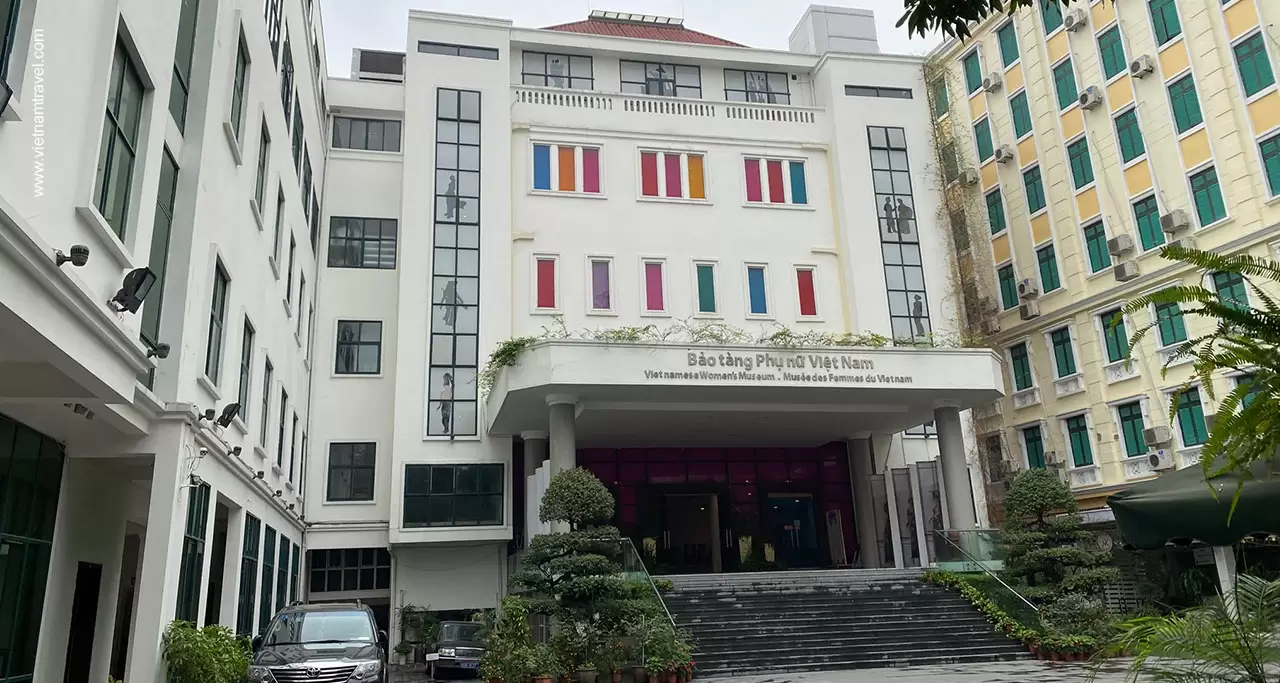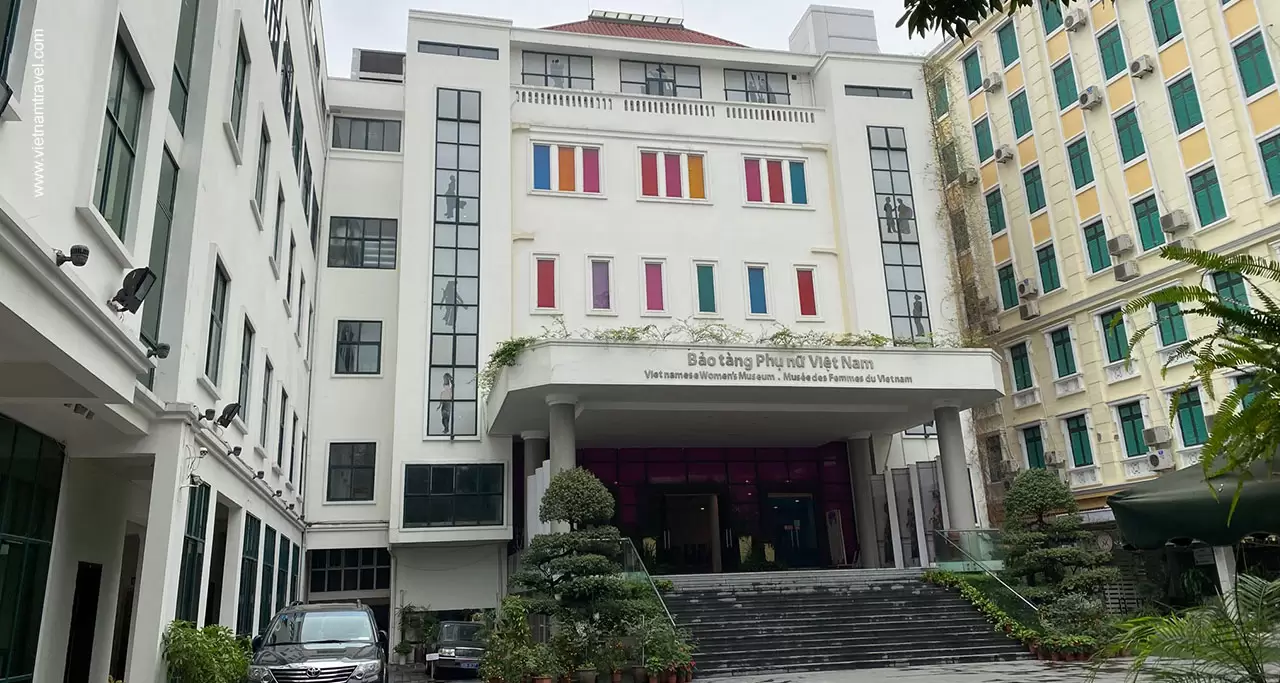 In 1991, VWM began construction and opened officially to the public in 1995. In late 2010, following four years of extensive upgrades and renovations, VWM reopened to the public, establishing three main permanent exhibitions: Women in Family; Women in History; and Women's Fashion, as well as a temporary exhibition: Worshipping Mothers Goddess: Pure – Heart – Beauty. Displays are very well presented in a storytelling format with signs also in English and French.
2. Collections & Exhibitions
2.1. Collections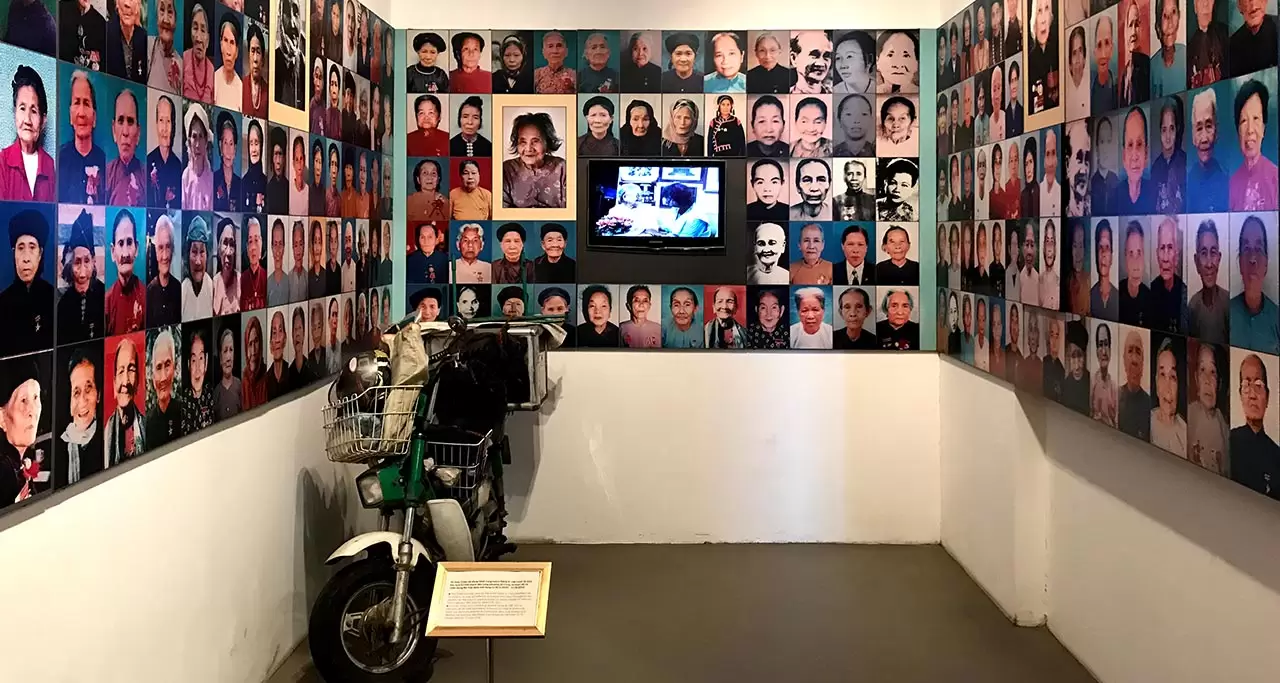 VWM has a diverse collection of nearly 30,000 materials and artifacts, which come from all over the country, related to Vietnamese women. They are classified into special collections such as textiles, metals, wood, paper, pottery, leather, horn, soil, and glass. Each of these items belonged to women whose identities are known. They tell their story or reflect on a historical episode that was personally experienced which gives great emotional resonance to the museum.
2.2. Permanent Exhibitions
The permanent exhibition, renovated between 2006 and 2010, is located on the 2nd, the 3rd, and the 4th floors of the museum, and displays around 1000 materials, objects, and photos.
Women in Family
This first theme displays "circle of life" of Vietnamese women as woman, wife and mother, in the different ethnic groups, which make up the Vietnamese nation. The first part of the exhibition focuses on the role and position of women in their family during the wedding rituals in patrilineal and matrilineal societies. Several objects, such as a gift box for engagement, or a bride's costumes, illustrate these rituals. Next, the exhibit introduces the theme of birth: the rituals related to the desire for children, the practice around pregnancy, the birth, and the care of the new mothers and newborn. Finally, the exhibit addresses the role and the tasks of women in the everyday life: cultivation, fishing and foraging, preparing meals, pottery, sewing and weaving, and raising children.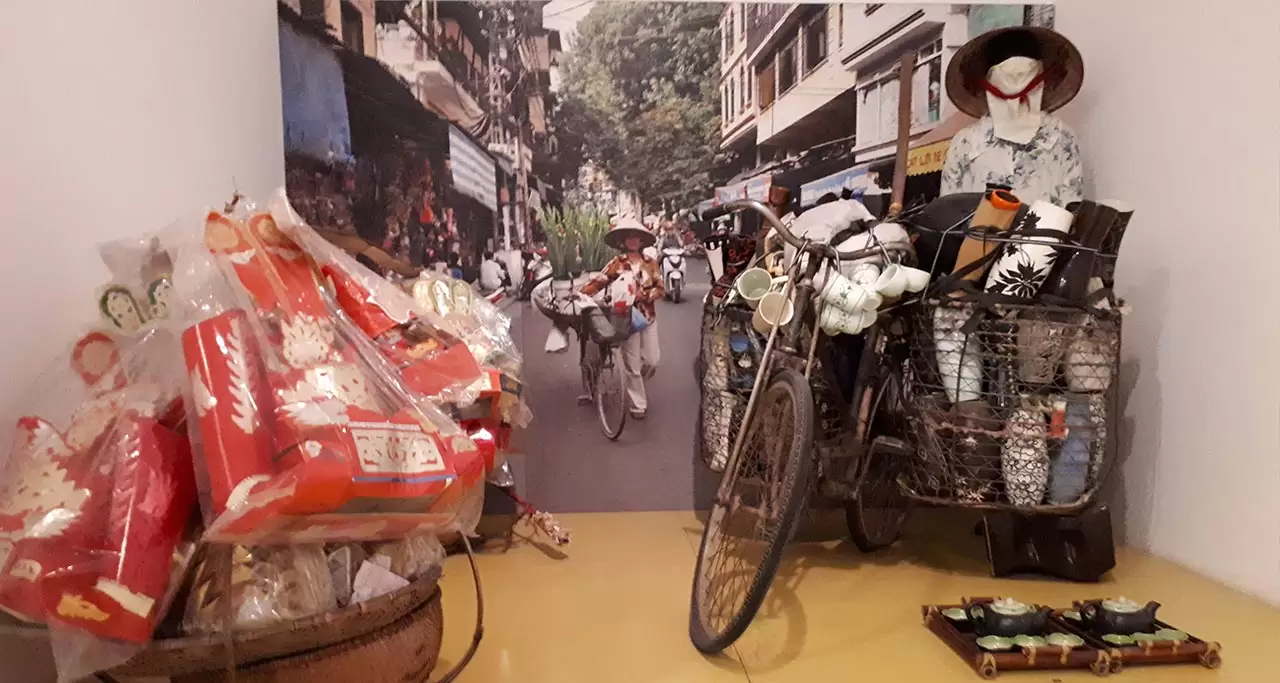 Women in History
The exhibits in this section examine the role and participation of Vietnamese women during resistance wars against enemies, and illustrate the different aspects of women's daily life during the wars. Personal objects such as a ring, a straw hat or a photograph represent major events and heroines of Vietnamese History. Short films show how women in contemporary life assert their personality with energy, passion, skill and spirit based on traditional values.
Women's Fashion
This section offers diversified fashion and costume art using traditional techniques of many of the 54 ethnic groups in Vietnam. For example, embroidery of the Hmong and Thais, batik techniques used by the Hmong, and expressions of personal beauty through the use of jewels, betel and areca nuts. Also in this section are modern dresses designed by contemporary Vietnamese fashion designers.
2.3. Temporary Exhibitions
VWM also organizes many special thematic exhibitions with a new approach of social anthropology, reflecting the development and changes of contemporary society through projects targeting many different groups, particularly vulnerable women and disadvantaged children.
3. Services
3.1. Audio Guide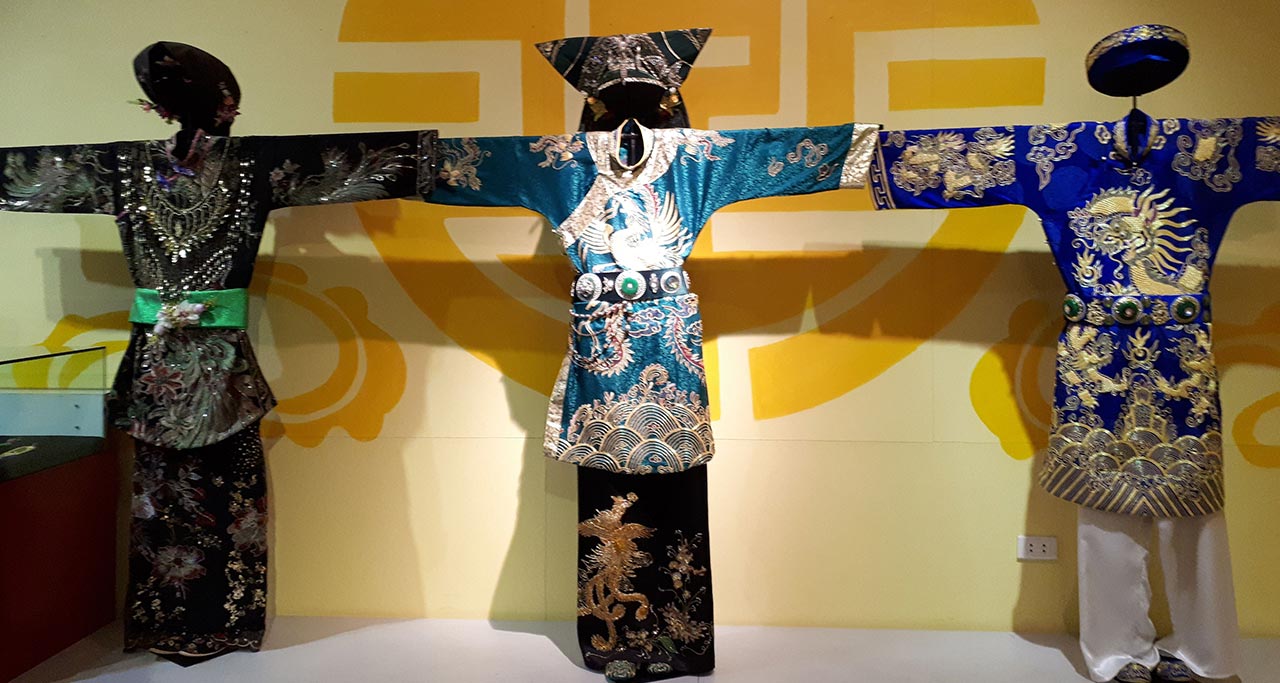 The audio guide will provide exciting and diversified information about culture and history of Vietnamese women, highlighting 60 objects from the three permanent exhibitions. This service will connect visitors with the museum's objects and images during their visit.
Available languages: Vietnamese, English, French, Japanese, Korean.
3.2. Special Tour Programmes
VWM provides special tours for overseas delegates who want a cultural experience and discover more about Vietnamese history, especially stories of women and their roles in the country's defence and development.
3.3. Activities for kids
VWM is a place for kids and students to come and play to escape the pressures at school. Here they will easily gain knowledge through interactive activities and experiences related to themes of gender education, social issues and science.
3.4.  Museum shop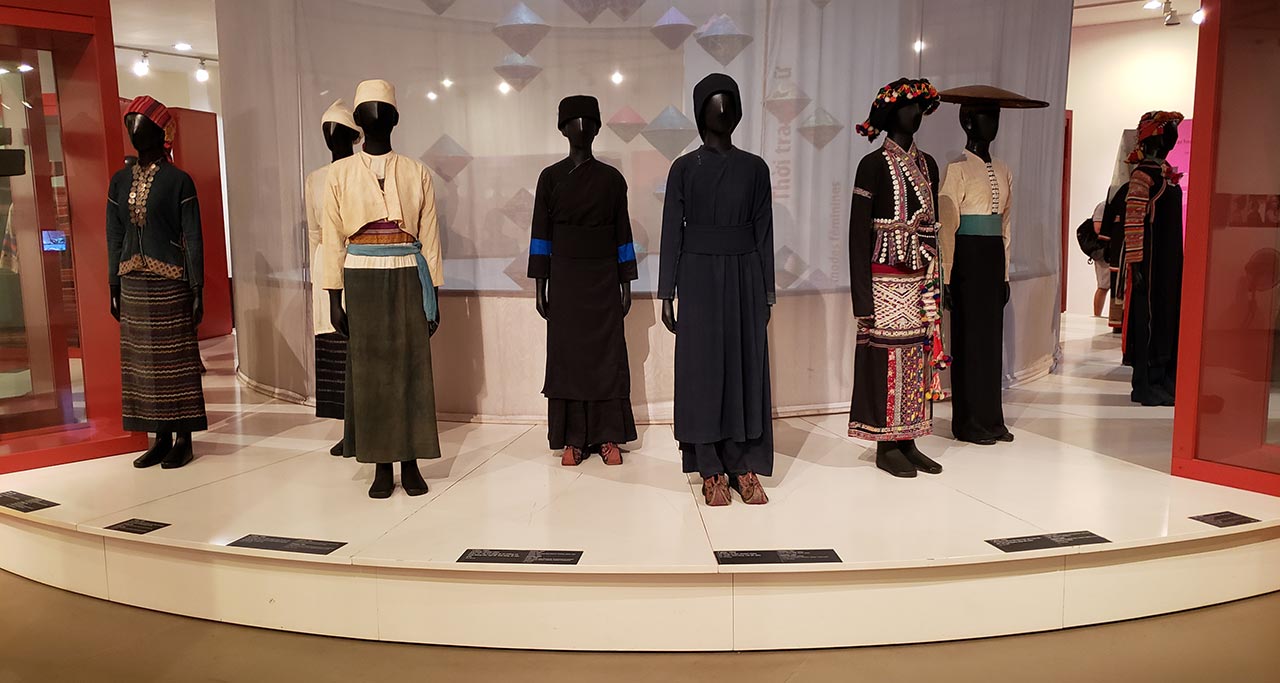 Located inside the museum, the shop sells products such as clothing and accessories, textiles, and other handmade items which are made by ethnic minority women, traditional craft villages, and marginalized women throughout Vietnam. A portion of the proceeds from the sale of these products goes directly back to these women, helping them to develop a market for traditional crafts.
3.5. Café
The outdoor café provides a relaxed atmosphere following your visit tothe museum. The cafe serves beverages such as smoothies, coffee, and offers light snacks.
3.6. Museum space venue
Located in the center of Hanoi, VWM has various spaces suitable for events, activities, meetings, conferences, trainings, art performances, exhibits, and more with the capacity from 50 – 500 persons.
Spaces are available for both daytime and nighttime activities   Parking places for motorbikes and cars are also available here for events.
3.7.  Other amenities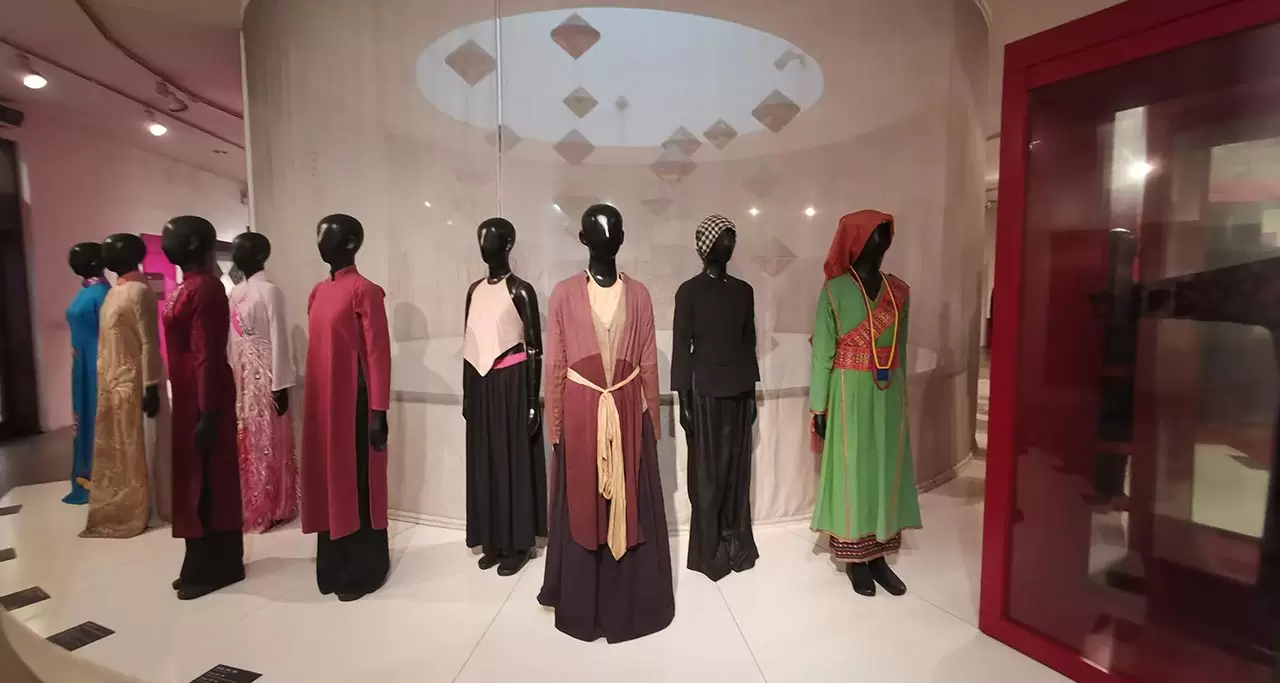 – Free wifi
– Free lockers
– Handicapped accessible WC
– Available wheelchairs for the disabled
– A special path for the wheelchairs
– Available lift
4. How to get to VWM?
The museum is located in the Old Quarter area, just 10-minute walk from Hoan Kiem Lake. It is easy to get there on foot, by motorbike, by taxi or bus number 8, 31, 36 or 49.
Women's Museum is ranked in top 25 most attractive museums in Asia, so it will never disappoint you in terms of giving a closer overview and approach to how Vietnamese women cleverly and painstakingly take care of their family, sacrifice for our reunification and become more beautiful day after day.
Address: 36 Ly Thuong Kiet Str, Hoan Kiem, Hanoi
Opening hours: Every day from 8.00AM – 17.00PM
Entrance fee: 40,000VND /Visitor