Vietnam Museum of Ethnology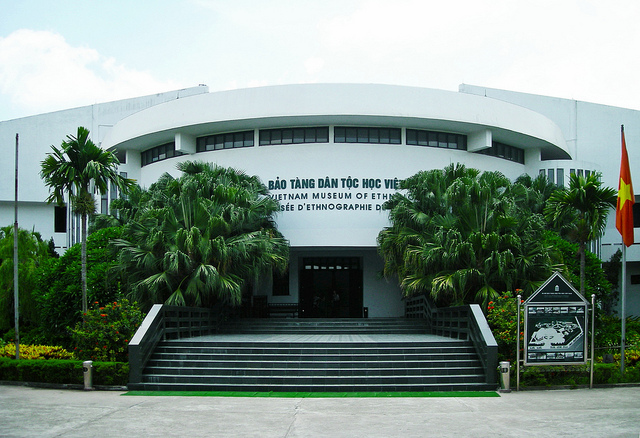 Vietnam Museum of Ethnology is located in Cau Giay District, Hanoi and about 10km from city center. It was built on a large area of more than 40 thousand square meters and it became a great place to display the culture heritage and socio-cultural diversity of 54 tribes in Vietnam.
1. History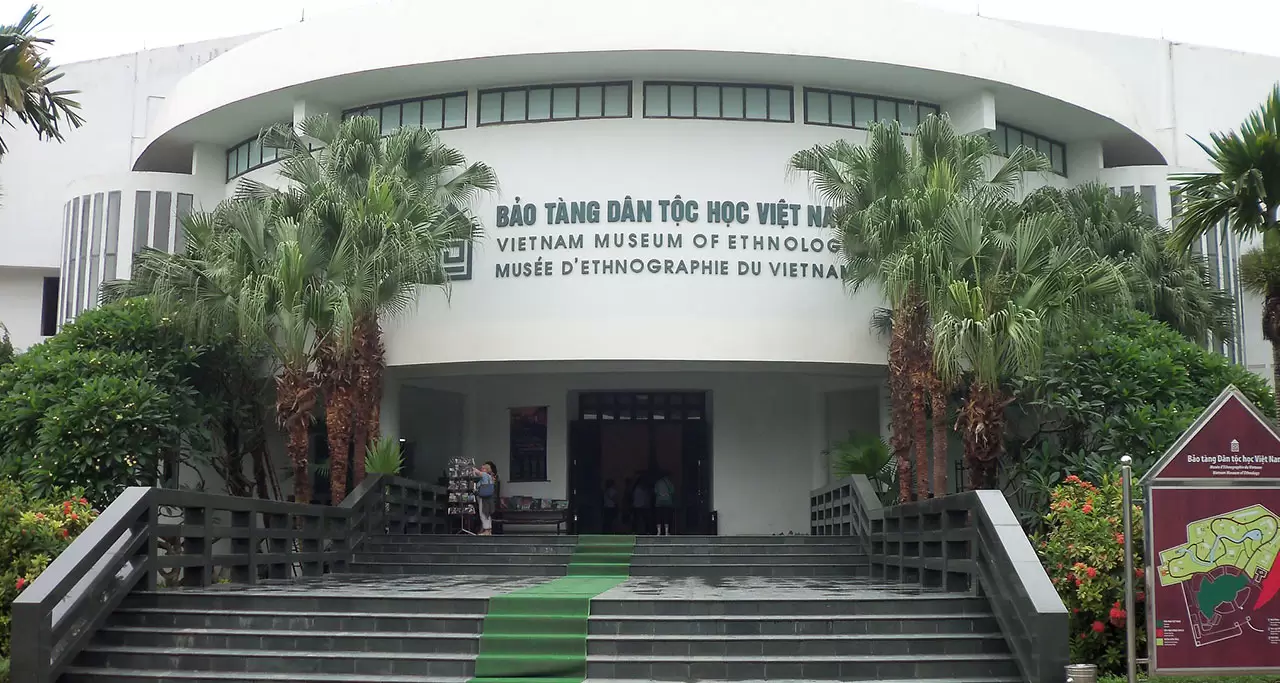 The proposal for the museum was officially approved on 14 December 1987. Construction lasted from 1987 to 1995, and it was opened to the public on 12 November 1997.
The exhibition building was designed by the architect Ha Duc Linh, a member of the Tày ethnic group, in the shape of a Đông Sơn drum, and the interior architecture was designed by the French architect Véronique Dollfus.
The second exhibition building focusing on Southeast Asian ethnology was designed in a kite shape and was first opened in 2013.
2. Features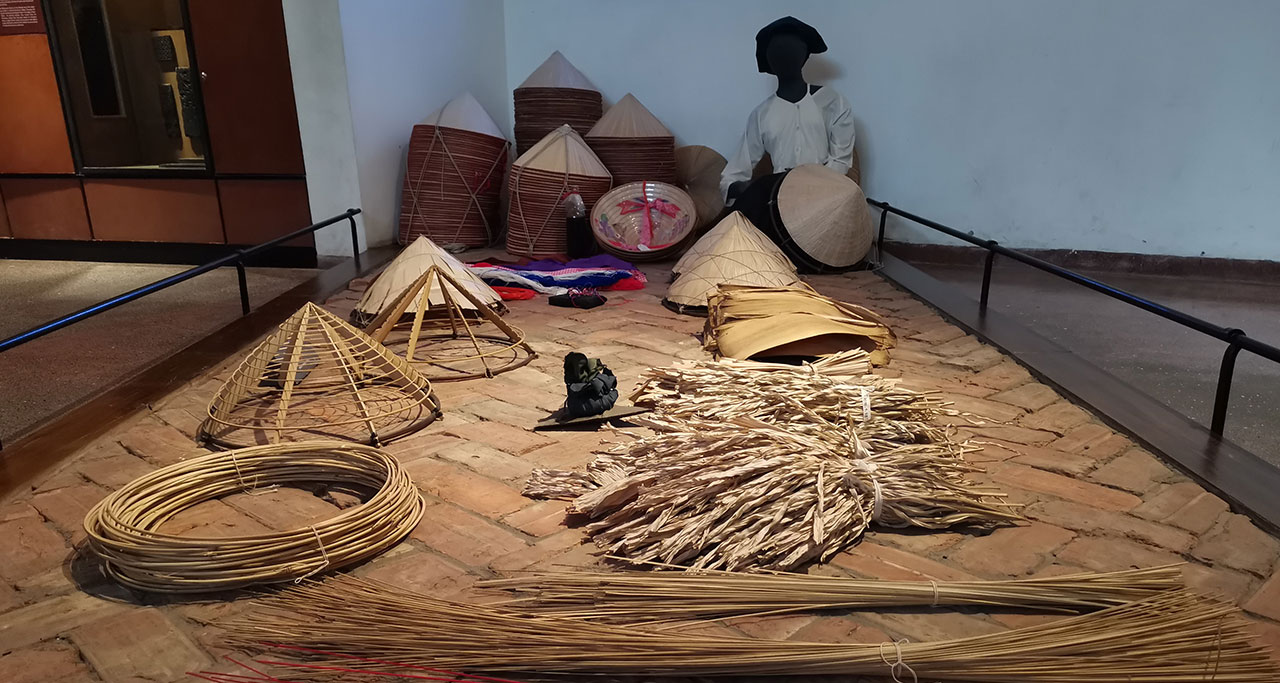 The museum has collected 15,000 artifacts, 2,190 slides, 42,000 photographs, 237 audiotapes, 373 videotapes and 25 CD-ROMs, dividing into three main display areas: Bronze Drum area, outdoor display area and Southeast Asia exhibition area. The displays are well labelled in Vietnamese, French and English and suitable for children.
Bronze Drum area is divided into 9 main sections, each of which includes objects displayed in glass cases indicating the Viet, Muong, Tho, Chut, Tav, Thai, Ka Dai, H'Mong-Dao, Tang, San Dui, Ngai, Mon-Khmer, Nam-Dao, Cham, Hoa and Khmer ethnic groups.
Tourists will be amazed at the great artifacts carefully displayed here such as: clothes, tools and models of rituals, funerals, weddings, etc. Everything are displayed as a small corner of life and traditional culture of ancient ethnic people.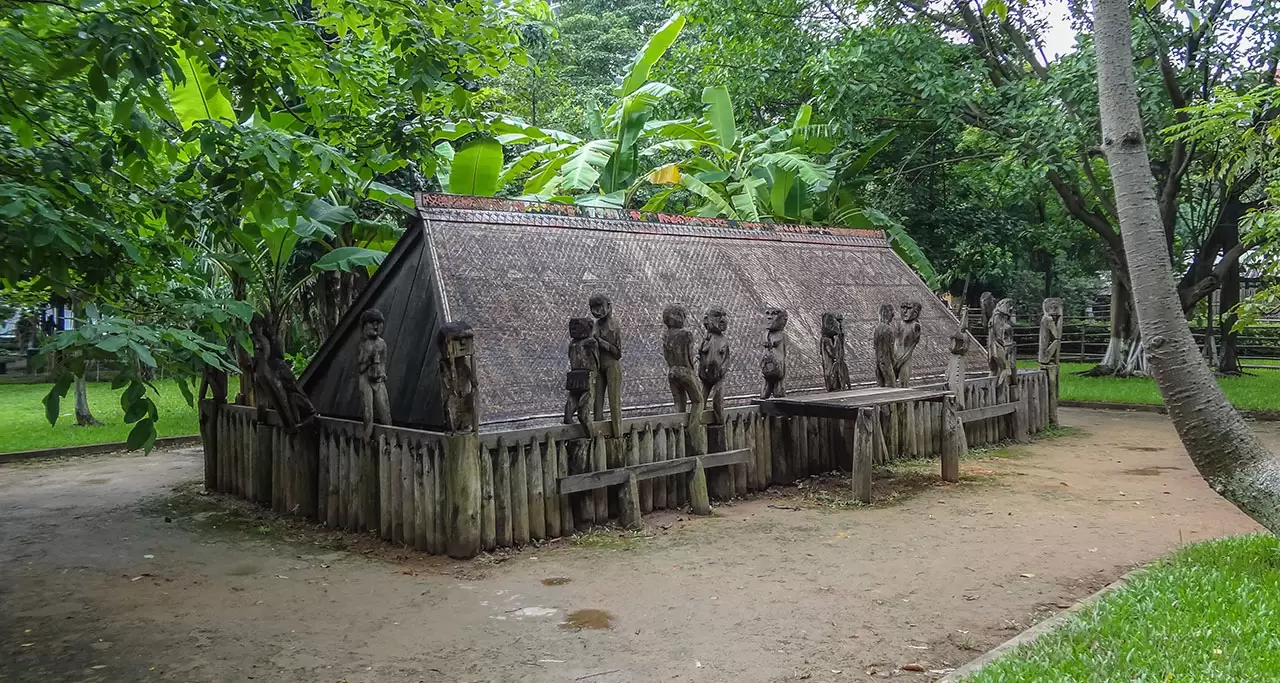 Outdoor display area is in a large yard of Vietnam Museum of Ethnology. There are many unique architectures of the ethnic people such as: the stilt house of the Ede and Tay people, Pomu house of the H'mong people, etc. There is a rice pounder with the water of the Dao people also displayed in this area.
The Southeast Asia exhibition area in the museum has the design like a kite which is a familiar image not only in Vietnam but also in the ASEAN region. Kite is a symbol of dreams, ambitions, and freedom. The Southeast Asian culture, Indonesian glass paintings, a glimpse of Asia and around the world are usually displayed in this area. In addition, there are many educational activities, halls, movie rooms, multimedia rooms which allow visitors to enjoy the cultural materials not only of Vietnam but also other ASEAN countries.
3. How to get there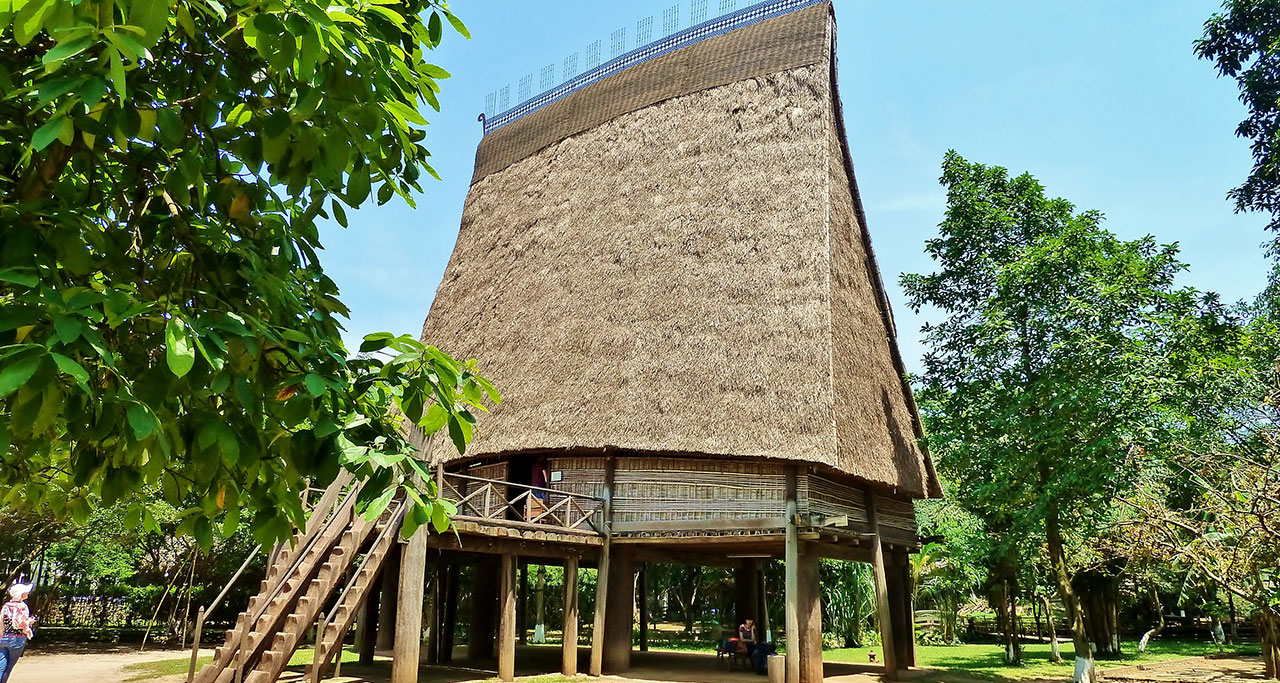 You could take the public bus number 14 for about 1 hour from Dinh Tien Hoang Street (Northern bank of Hoan Kiem Lake) to get to Hoang Quoc Viet street then walk 1 mile to the museum.
Taxi will take about 30 minutes and cost you about 8$ each way.
The most comfortable way to get to museum is private car/ van. Experienced local drivers know the alternative roads and time to reach there better as traffic in Cau Giay district is always busy.
At museum, you can use services of French/English onsite tour guide at 100,000VND.  Using camera in side museum: 50,000VND/camera.
Besides, a private tour with experienced guide & private vehicle is highly recommended.
4. Museum Regulations
– Do not carry weapons and substances that are flammable, explosive, or causing smoke when entering the Museum; Toxic substances such as acids, corrosives, oversized furniture and other dangerous items are also not allowed.
– Put luggage in prescribed places (cash and valuable items should be kept by their owners)
– Keep the Museum clean, put garbage in prescribed places
– No food or drinks are allowed to bring into the Museum
– No smoking
– Do not hold, touch, move and/or sit on objects
– Do not use the flash when taking photos in the galleries
– Organizing activities inside the Museum's spaces without the Museum's permission is not allowed
– Do not bring animals into the Museum
– Do not climb trees, breaking branches, picking flowers and/or fruits in the garden of the Museum
Address: Nguyen Van Huyen road, Cau Giay district, Nghia Do, Cau Giay, Hanoi
Opening hours: Every day except for Mondays & New Year's holiday, 8:30-17:30
Entrance fee: 40,000VND / person = US$ 1.80